Get inspired by our favorite Instant Pot chicken recipes that are easy-to-cook, tasty, and nourishing, including chicken marsala, BBQ pulled chicken, curries, whole rotisserie-style chook, glazed drumsticks, rice dishes, and more. 
---
---
In This Post:
---
Chicken is undoubtedly the most popular and versatile meat on the planet. Take a look in the freezer or the fridge, and you've probably got some chicken on hand right now!
Whether you've got a whole bird, some budget-friendly chicken thighs, some ground-up meat or plain ol' breasts, the Instant Pot is here to breathe life into otherwise plain poultry.
Cooking Chicken In The Instant Pot
Chicken goes well with just about everything, and it makes a great contender for sauces, rice dishes, stews, and roasts. The pressure cooker? Well, that just shaves a little time off.
Seriously – even if you've got frozen chicken you want to eat tonight, it's going to be tender and tasty instead of rubbery and bland with the trusty Instant Pot. No thawing necessary!
Here are some of our favorite chicken recipes you can make in the Instant Pot. We've divided them into categories based on the cut of the chicken or the type of dish.
---
Instant Pot Chicken Recipes: Breast Meat
Chicken breast is lean, protein-filled, and incredibly easy to cook with. However, it is easy to overcook this meat and end up with rubbery, tough breasts. Instant Pot happens to be quite good at cooking chicken breast. You can either do it very quickly or cook for a bit longer to get succulent, juicy results.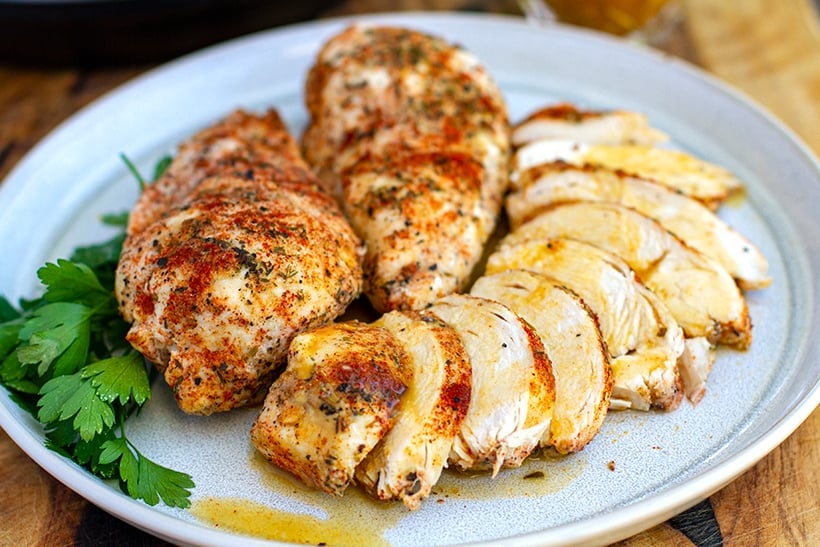 Learn how to cook basic seasoned chicken breasts and gravy in the Instant Pot with our step-by-step, beginner-friendly post.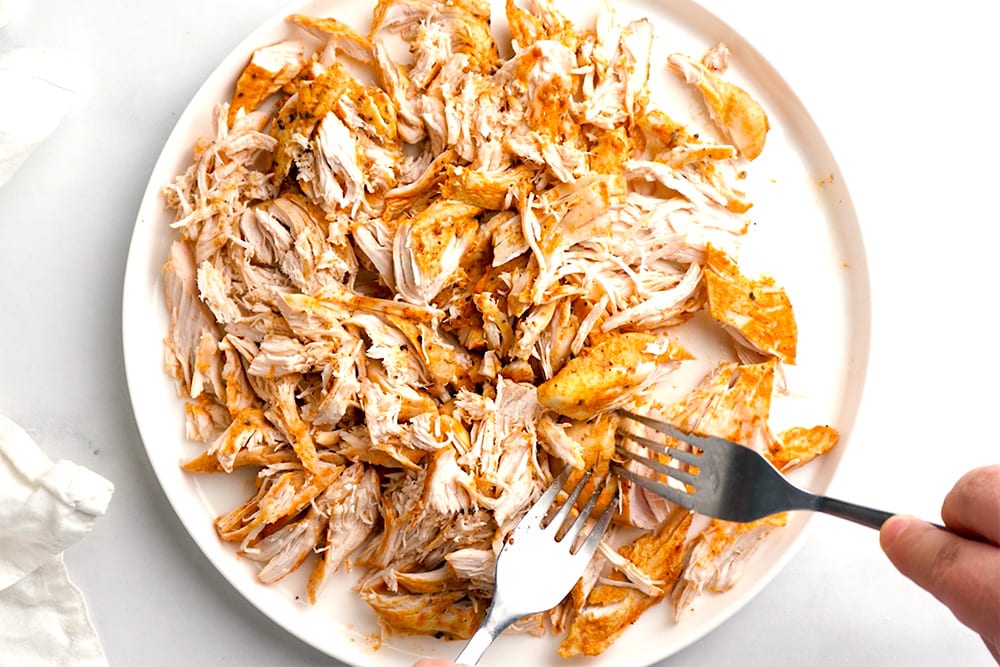 This Instant Pot shredded chicken recipe is quick and easy and results in a versatile protein that can be used in multiple meals such as shredded chicken wraps, healthy salads or a delicious, easy ramen noodle soup. Great for meal prep and batch cooking ahead of time.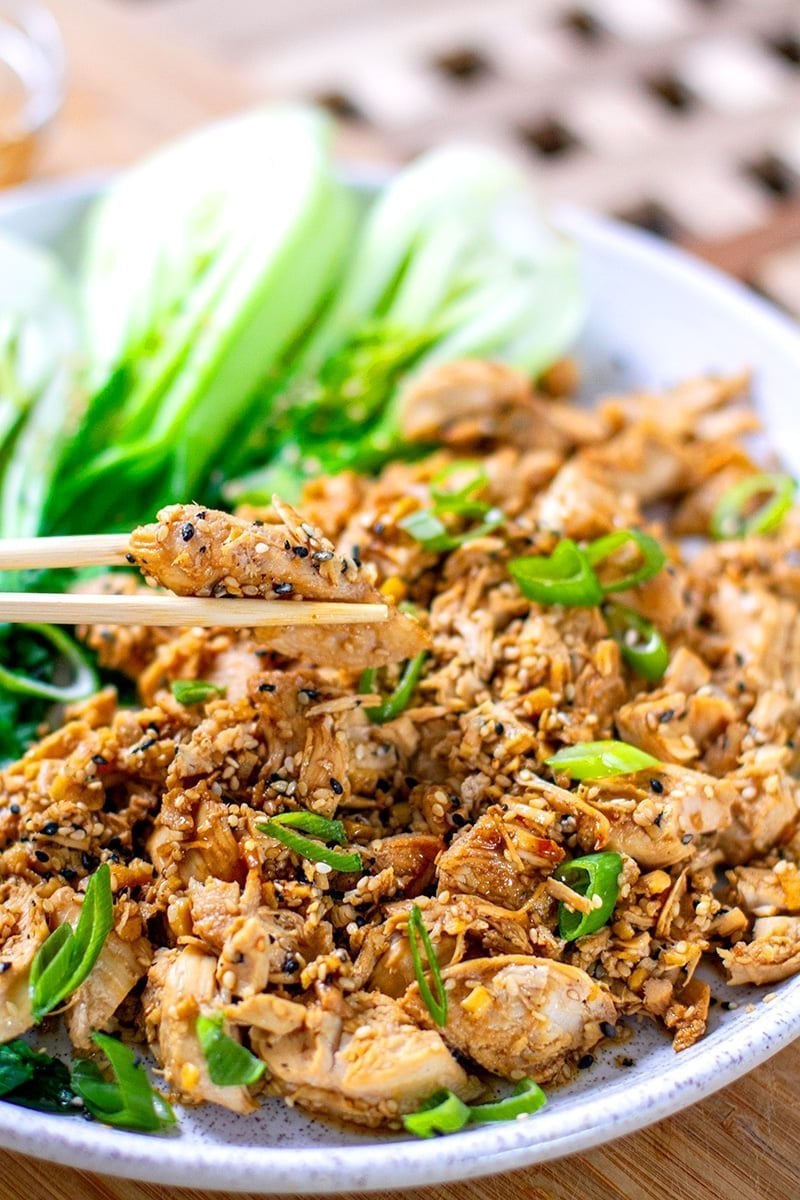 Made from fresh or frozen, this delicious Instant Pot soy-ginger chicken hibachi recipe is a great Japanese-inspired dish that you can serve with rice, cauliflower rice, quinoa, noodles, or green vegetables. The chicken is stir-fried in soy-ginger and sesame-based sauce and a dollop of butter.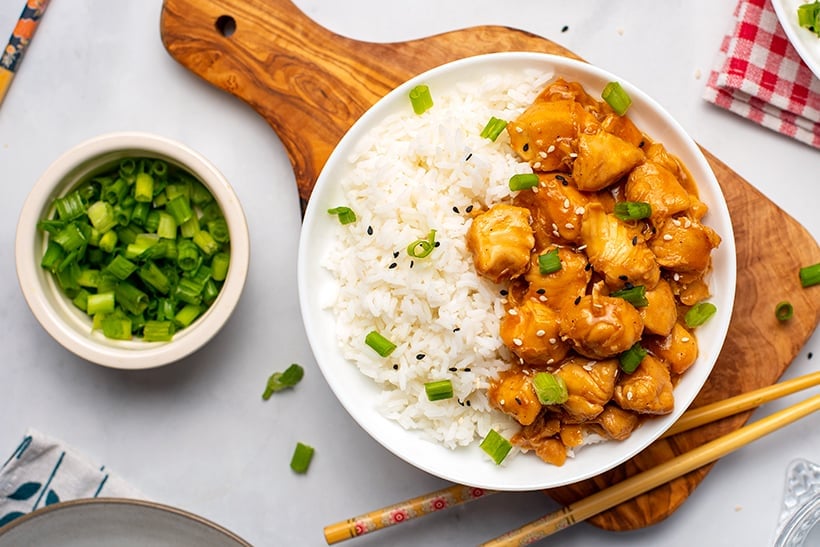 Learn how to make this classic American Asian fusion orange chicken recipe with our beginner-friendly, step-by-step recipe. Served over rice, noodles or vegetables, this sweet, salty and sour chicken dish is a must for family dinners.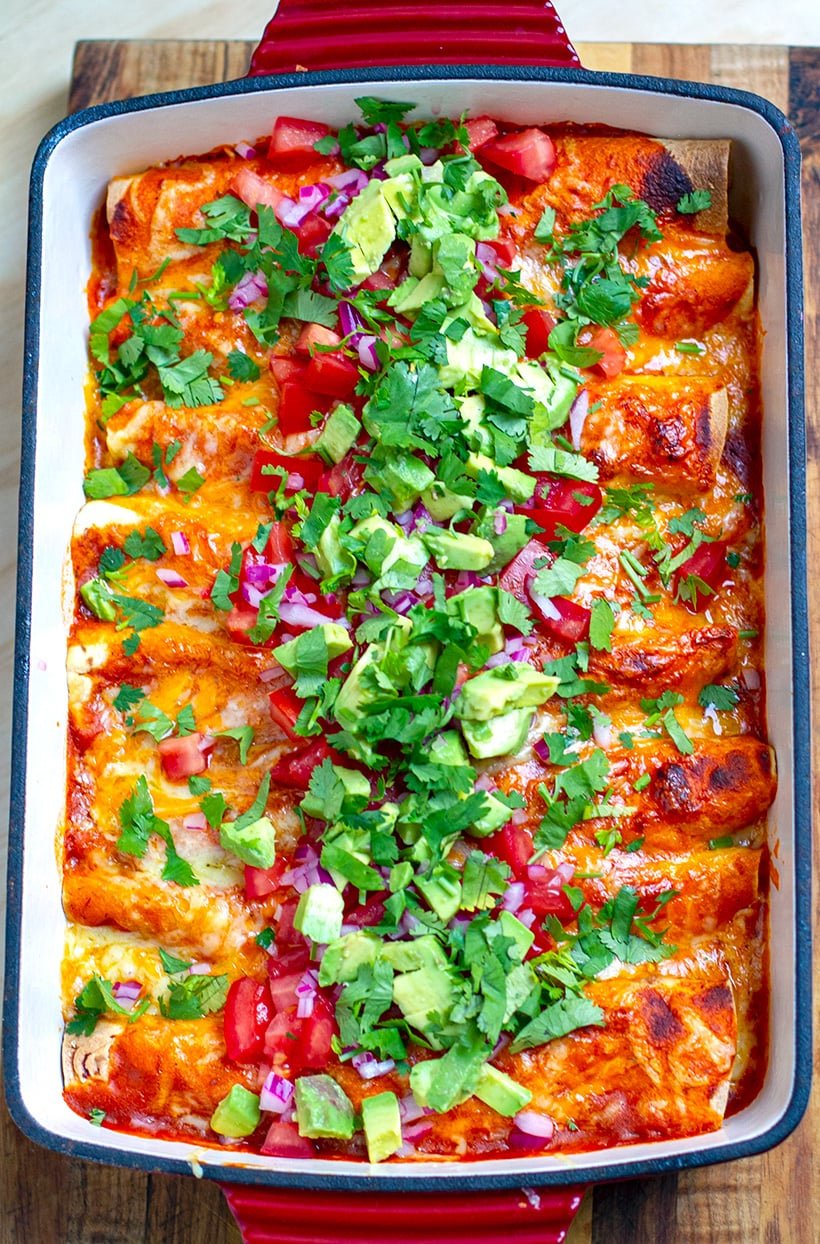 You will love these hearty chipotle-flavored Instant Pot chicken enchiladas smothered in delicious red sauce and finished in the oven with melted cheese. Freshened up with tomatoes, cilantro, onions and avocado on top, these enchiladas will be a hit with the family or at your next dinner party.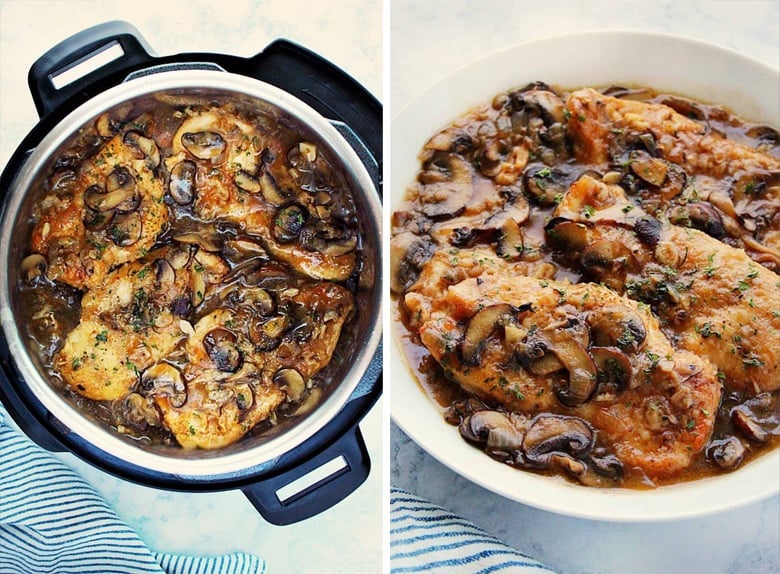 Chicken Marsala is an earthy, mellow, Italian-inspired dish that comes to life with a strong Marsala wine and fresh mushrooms. Serve it on top of pasta, mashed potatoes or with a side of vegetables. Get the recipe from Crunchy Creamy Sweet.
---
Instant Pot Chicken Thigh Recipes
Chicken thighs are more affordable than chicken breast and the meat is darker in color but has a little more flavor. It often takes a little longer to cook, depending on how it's cut, but the Instant Pot is perfect for the job. This is great chicken meat for stews, curries and soups but is also fantastic as whole pieces.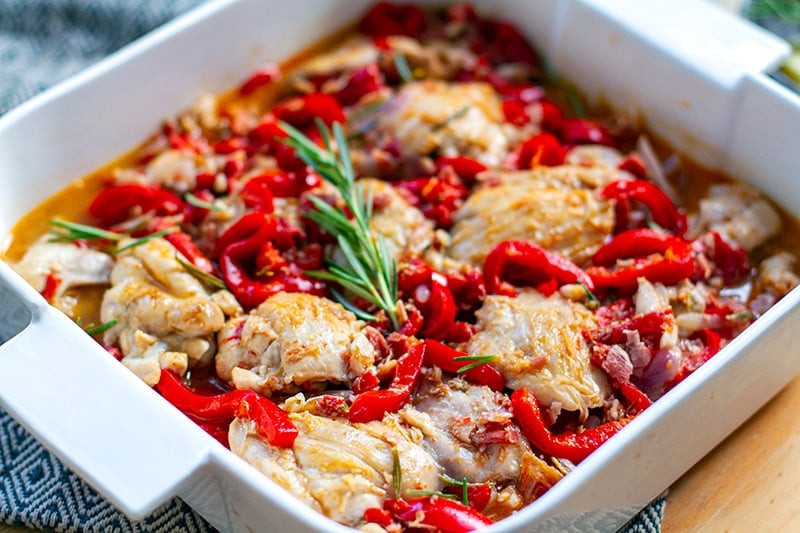 This chicken scarpariello recipe made with chicken thighs is a pressure cooker version of the American-Italian classic dish made with poultry and a sweet and sour sauce of pickled roasted red peppers and rosemary. Serve over your favorite pasta, polenta, rice, or vegetables.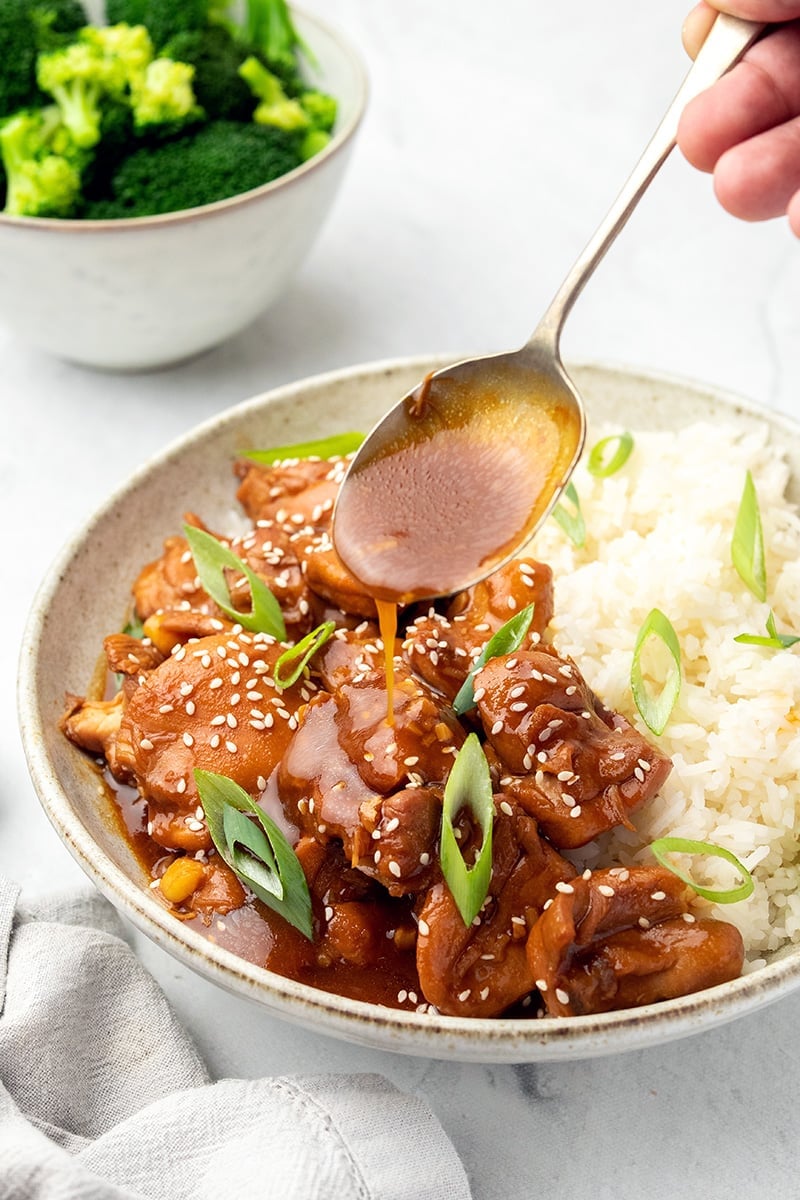 This Instant Pot teriyaki chicken recipe is a quick and easy dinner made with chicken thighs pressure cooked in a savory, sweet and sticky sauce.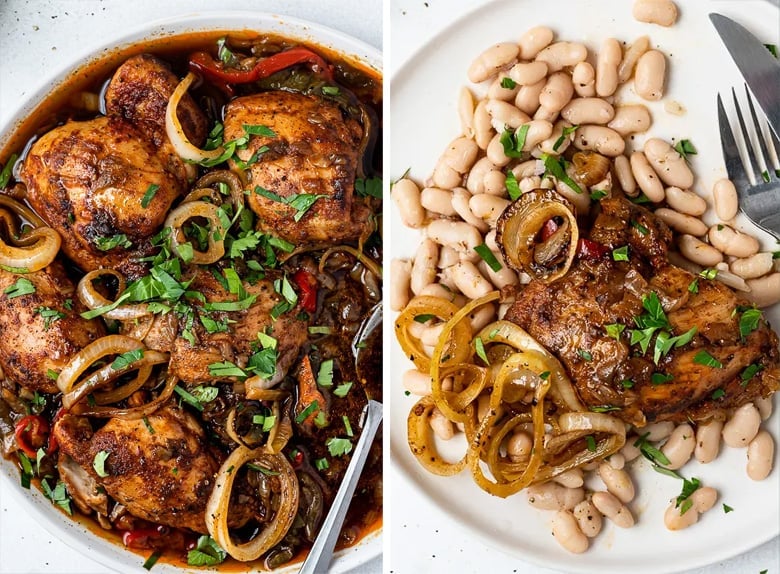 Braised in a delicious broth with onions and bell peppers, these Instant Pot chicken thighs are succulent, easy and will make everyone happy. Leftovers, if you have any, are great in tacos or enchiladas. Recipe from Sandra Valvassori.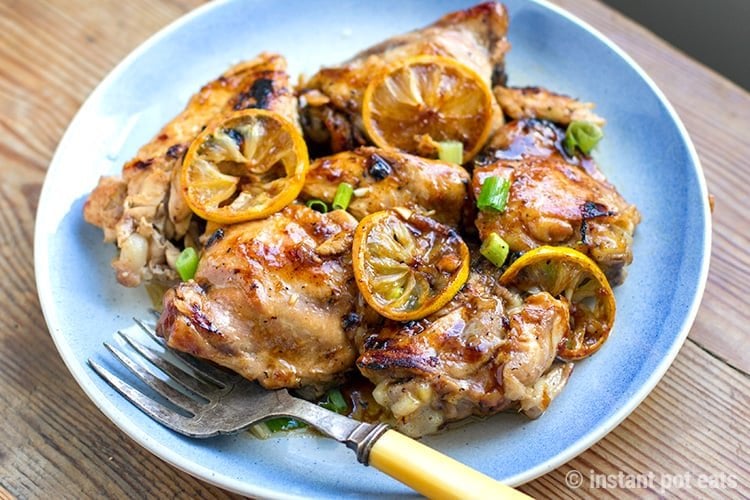 These honey lemon chicken thighs are sweet and sticky yet they are made with no refined sugar. Serve them up with veggies for a fun yet healthy meal that feels a little indulgent.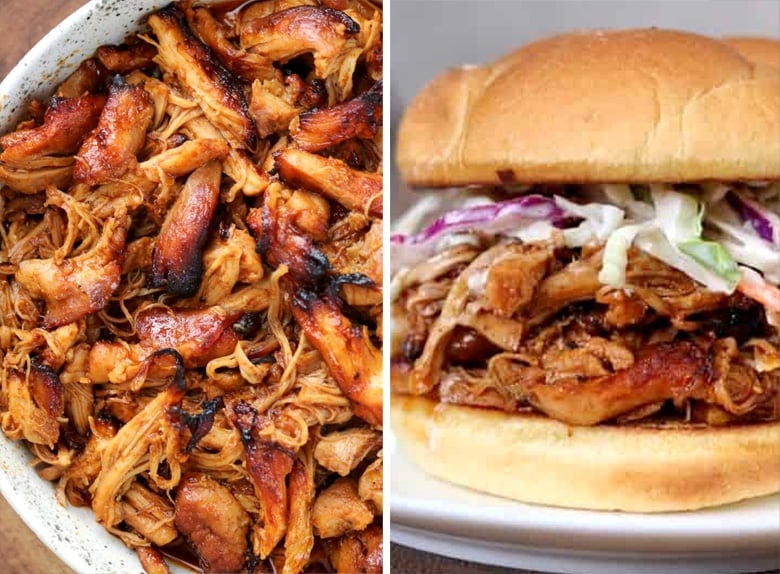 This Instant Pot BBQ chicken is perfect for game days or your next meal prep. You can make everything from sandwiches and nachos to loaded fries or spuds. The possibilities are limitless.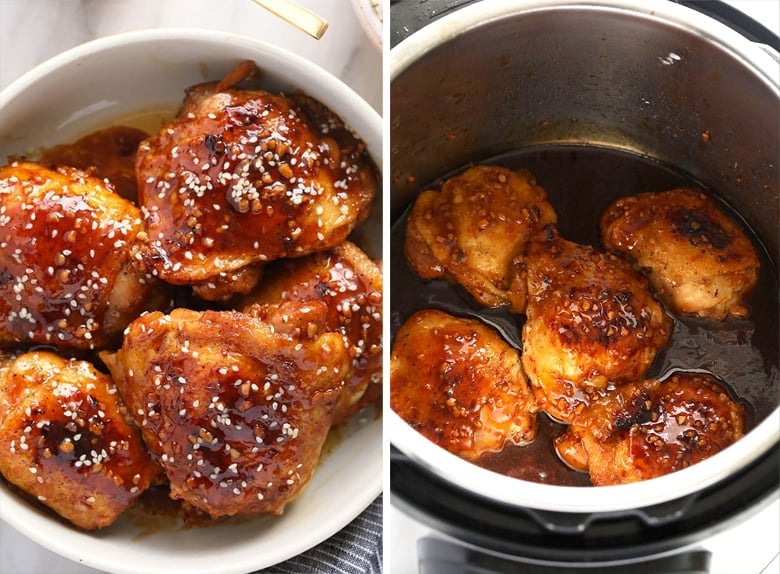 These Instant Pot Chicken Thighs are seared to perfection, slathered with honey garlic sauce, and then pressure cooked in your Instant Pot to make them juicy as can be. Recipe from Fit Foodie Finds.
---
Recipes With Chicken Drumsticks
Chicken drumsticks are affordable and the kids love them, so of course, we wanted to include a few good pressure cooker friendly recipes for you to choose from.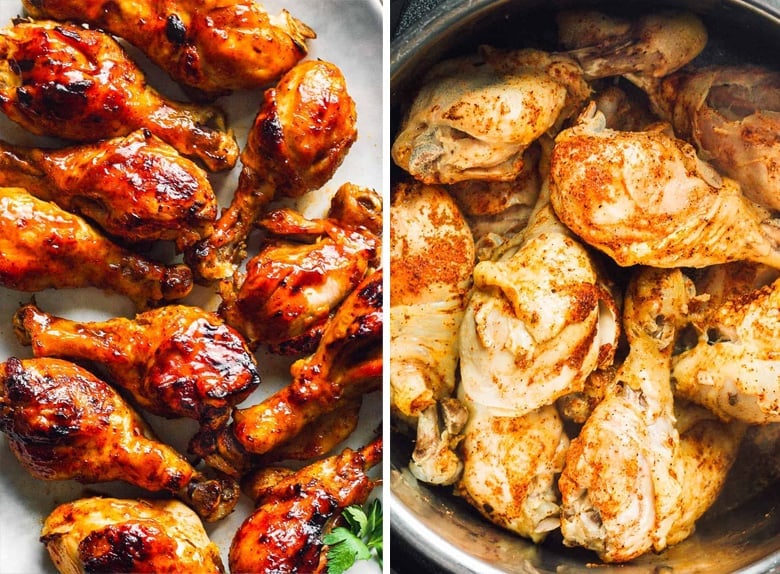 Chicken drumsticks have never been quicker or easier to make than in the Instant Pot. Seasoned with spices and smothered in BBQ sauce (optional), they come out perfectly juicy and are ready to serve in 20 minutes. Recipe from Easy Chicken Recipes.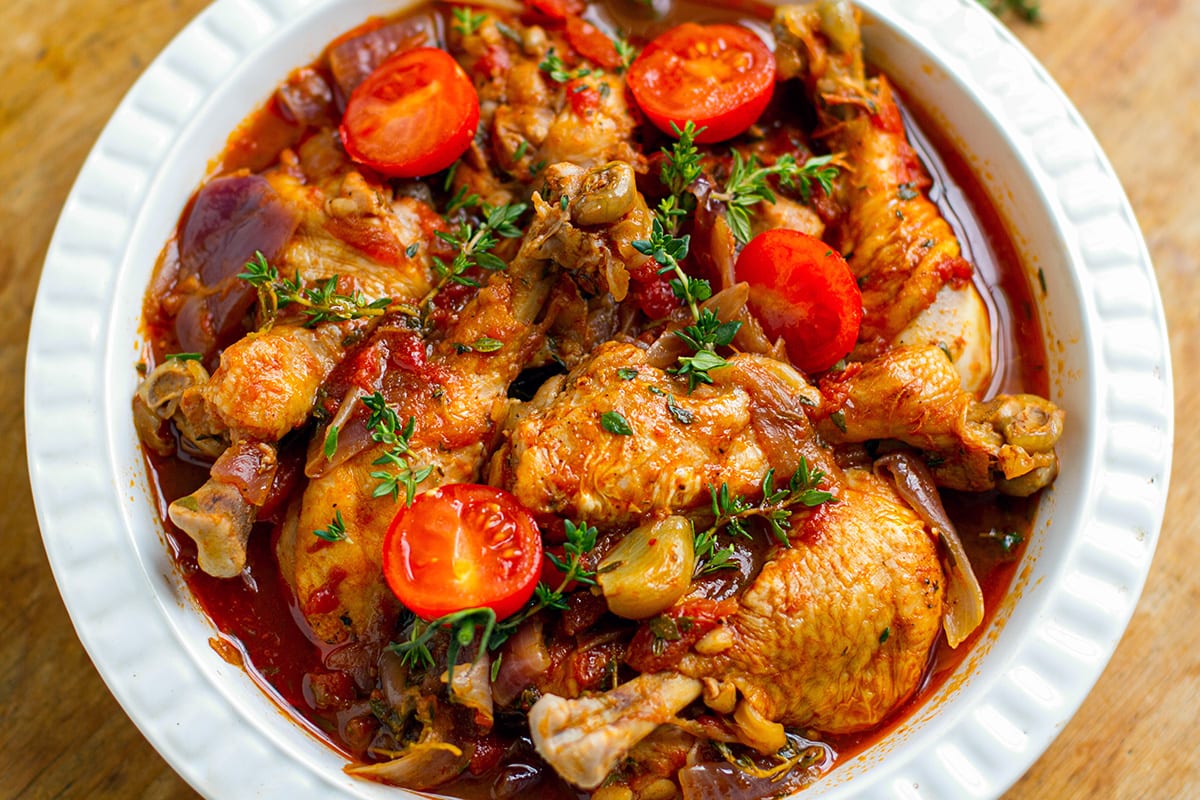 Bathed in a tasty garlic and thyme tomato sauce and with meat falling off the bone, these Italian Instant Pot chicken drumsticks make are a fabulous family meal. Making this dish in the pressure cooker means you can have it done and dusted in no time. It's healthy and budget-friendly, too.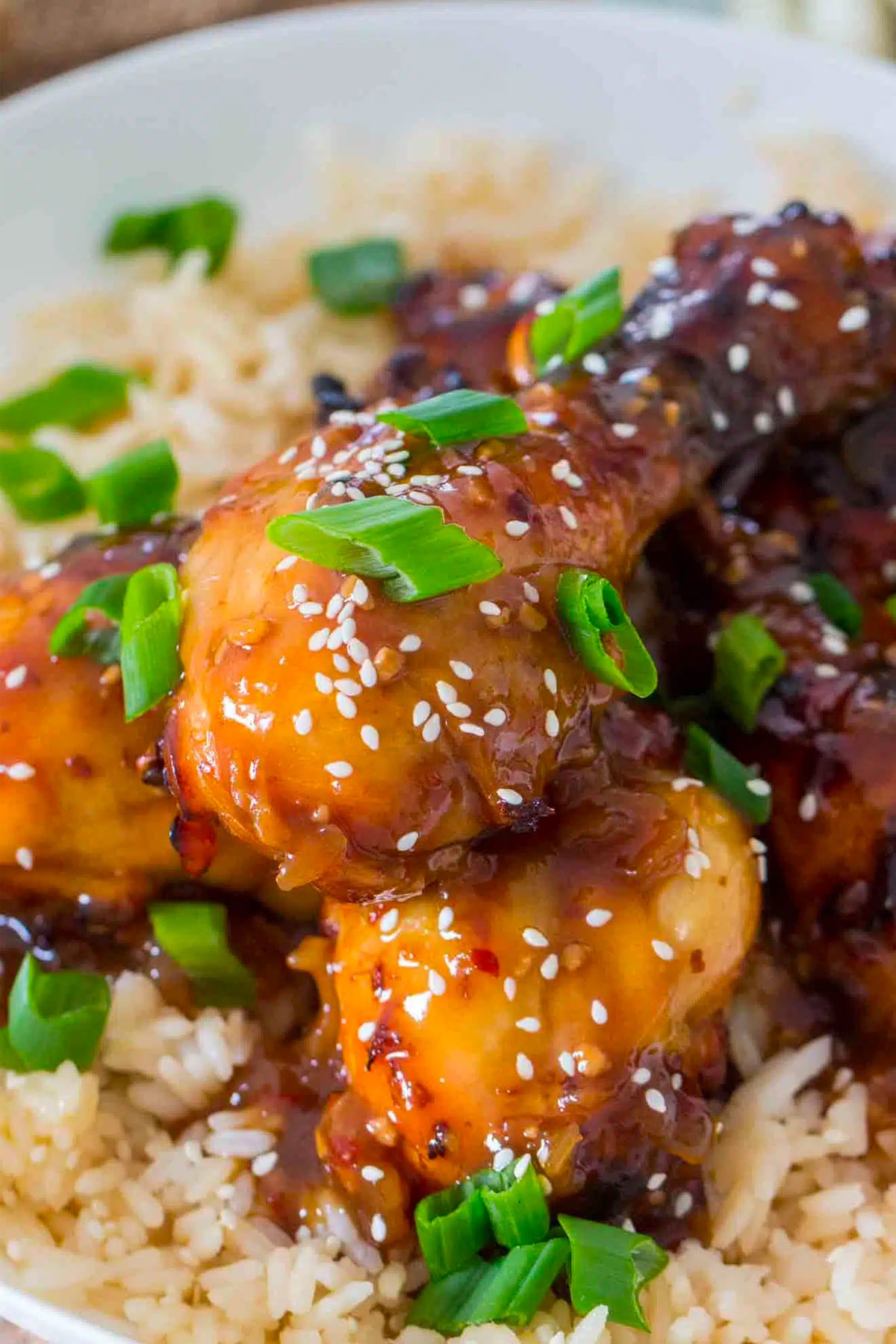 Instant Pot Mongolian Drumsticks are the perfect combination of sweet and savory. The chicken drumsticks are incredibly tender, crispy on the outside, and covered in the most amazing sticky Mongolian sauce.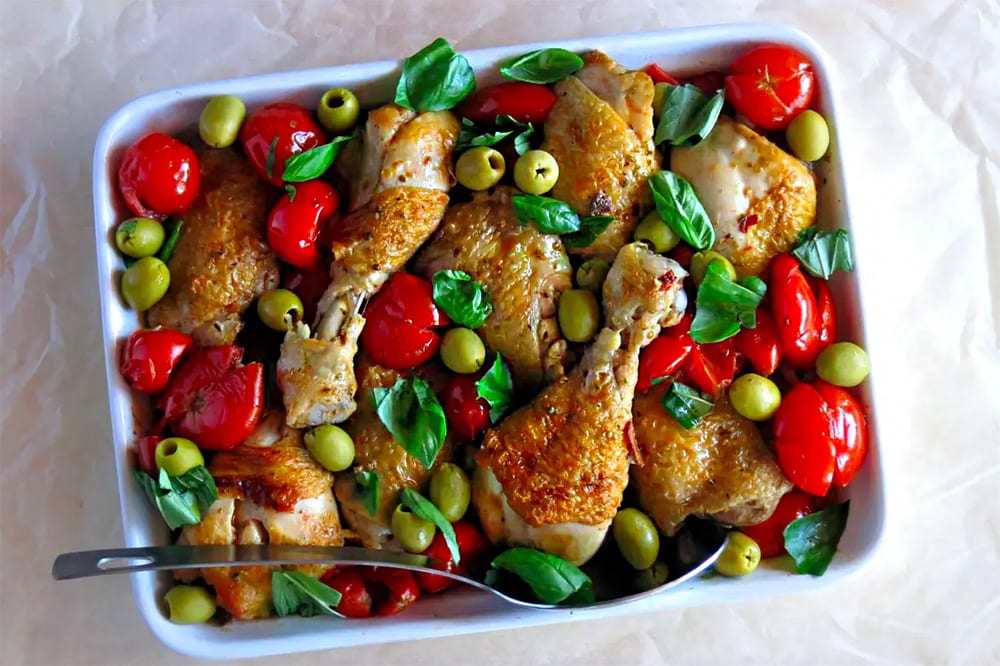 The cooking term Alla Cacciatora means to cook meat in tomatoes, wine, and in-season veggies, then garnish with olives. Technically speaking, you can do this with any meat, but chicken is the most common contender. This summery dish features tomatoes and fresh basil with green olives.
---
Instant Pot Chicken Wings
Chicken wings are more cost-effective than other cuts making them ideal for large get-togethers. They are the perfect size for little hands and taste fabulous basted in a sticky marinade or infused with herbs and spices. Chicken wings are often made in the Instant Pot and finished in the oven or on the grill.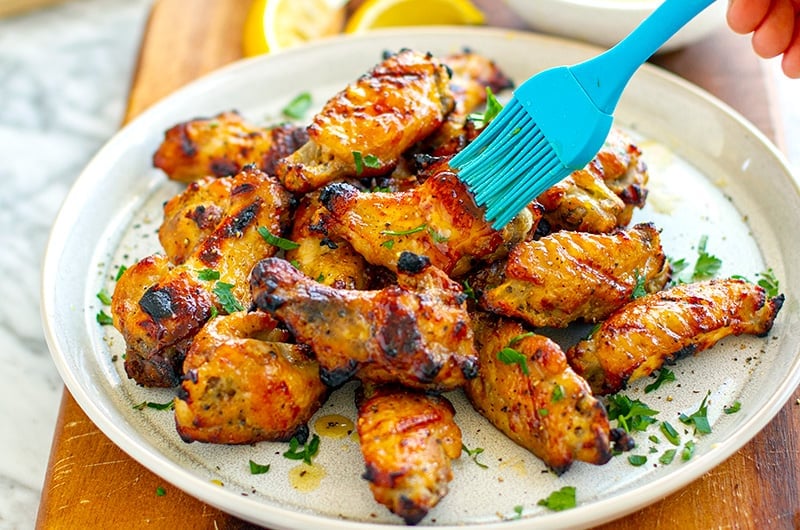 A little sweet and sticky with a touch of heat from the mustard and acidity from lemon, these Instant Pot chicken wings are super delicious and easy to make. This recipe is for about 2 pounds of chicken wing pieces (wings and drumettes) but you can easily double the ingredients for a larger batch.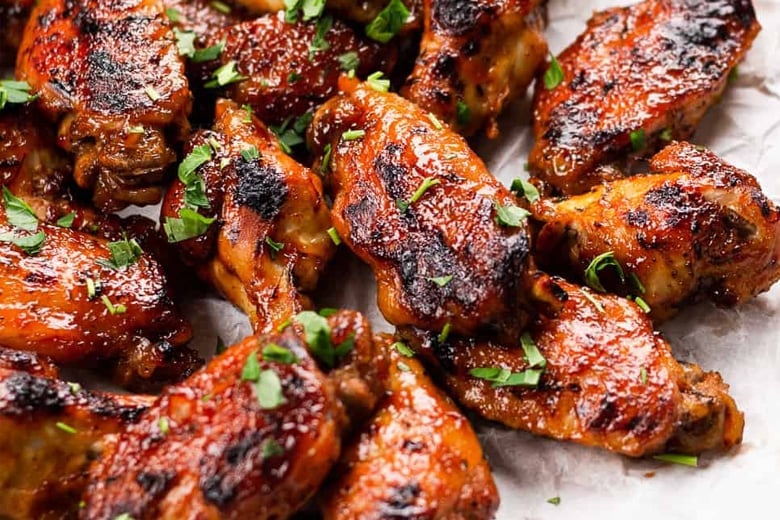 This is the best Chicken Wings recipe made with dry rub seasoning and delicious BBQ sauce! The best part is you can make it in your Instant Pot in just 30 minutes! It will be a great easy appetizer for Super Bowl party or a Summer cookout! Recipe from Veronica's Kitchen.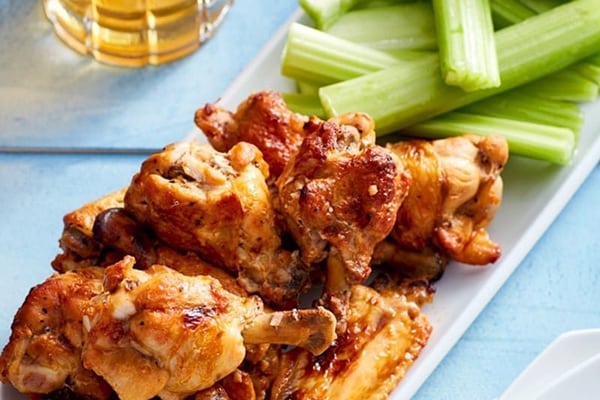 These Buffalo chicken wings are cooked in the Instant Pot from frozen making this a very convenient dish to make when you're in the rush or you've forgotten to pick fresh ingredients. Stocking a few chicken wings in the freezer means that you can whip these guys up any time!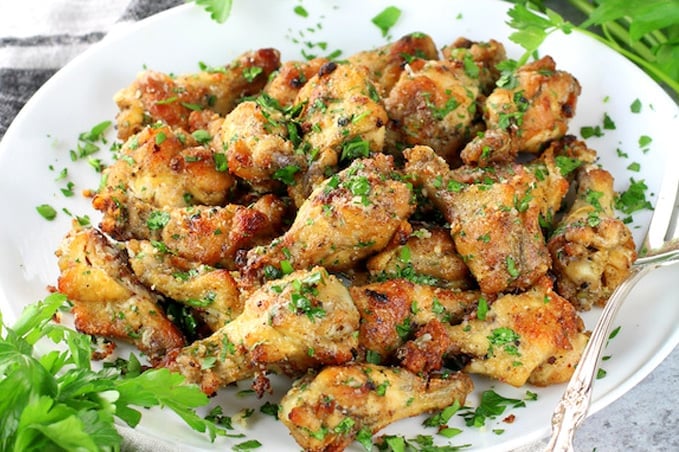 These Instant Pot garlic Parmesan chicken wings are tender on the inside, crispy and golden on the outside, with no frying involved. Plus, the cheesy garlic flavor is such a delicious and kid-friendly combination. Recipe from Taste & See.
---
---
Instant Pot Chicken Soup Recipes
Chicken soup is good for the soul and the body! With these classic and creative chicken soup recipes made in the Instant Pot, you will satisfy both the kids and the grownups.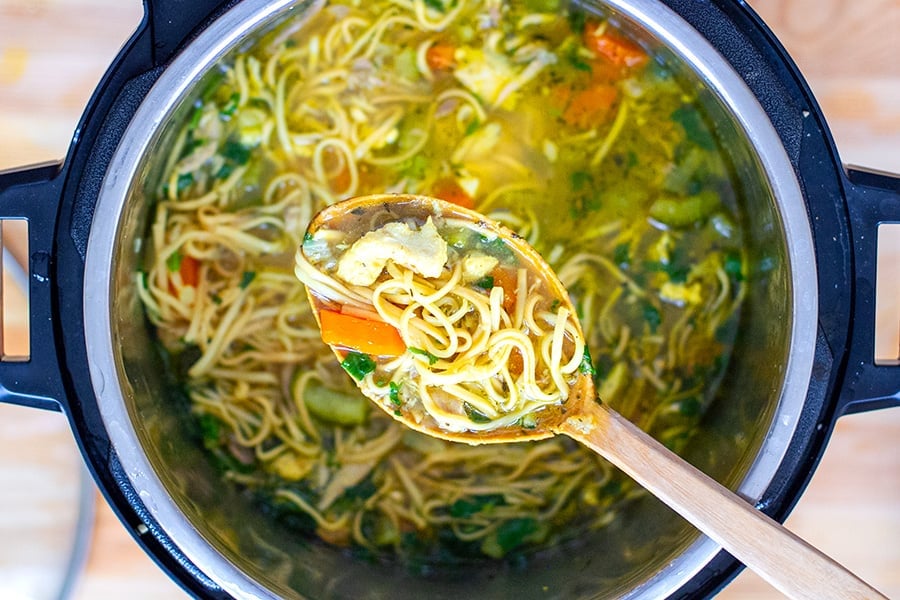 Who doesn't love a good chicken noodle soup? It's a family-friendly dish loved by kids and grownups and it's one of those classic comfort meals that make even the coldest, rainiest of days seem a little warmer and brighter. Check out our Instant Pot chicken noodle soup here.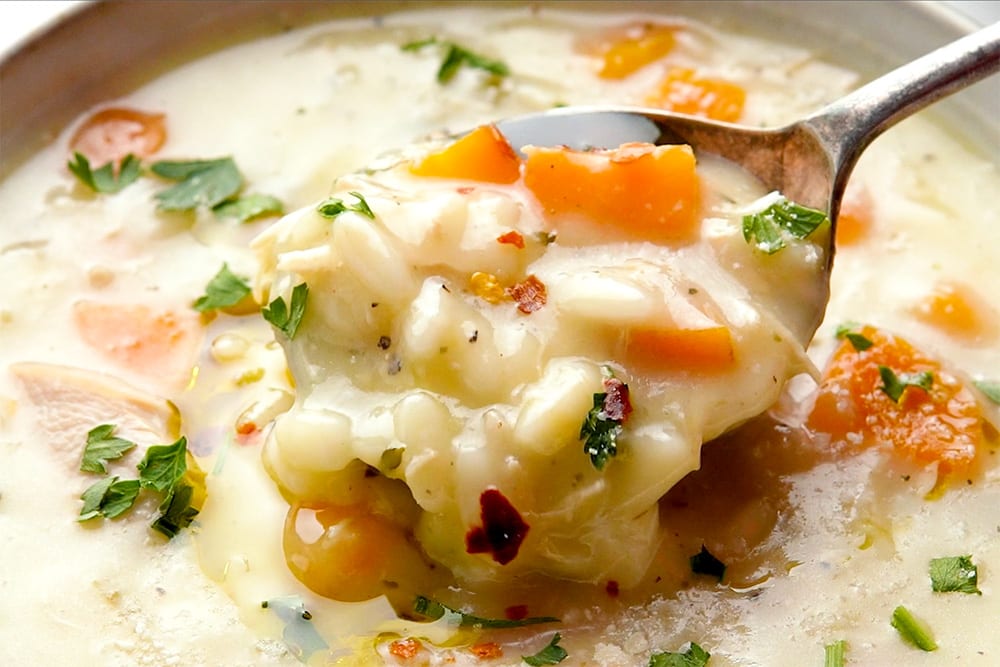 This Instant Pot lemon chicken orzo soup is comforting and cozy without being too heavy. With bright lemony broth, shredded chicken, and hearty orzo, this soup is simple to make and is perfect for a midweek cozy pick-me-up.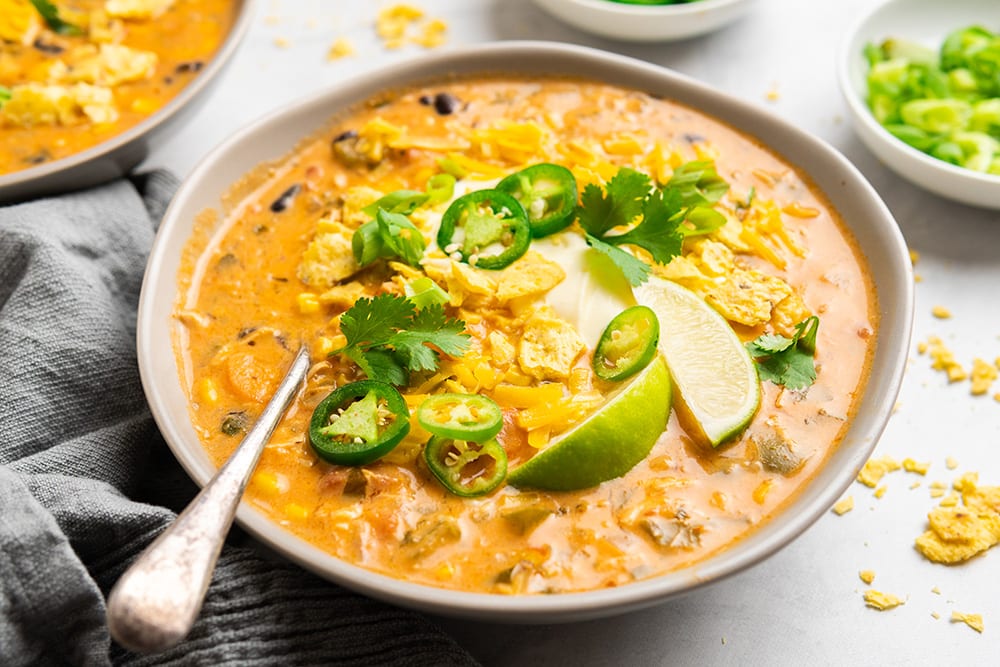 This Instant Pot Chicken Enchilada Soup is creamy, cheesy and the ultimate comfort food! Shredded chicken, black beans, sweet corn, bell peppers and tomatoes, cooked with warm spices and topped with fresh herbs.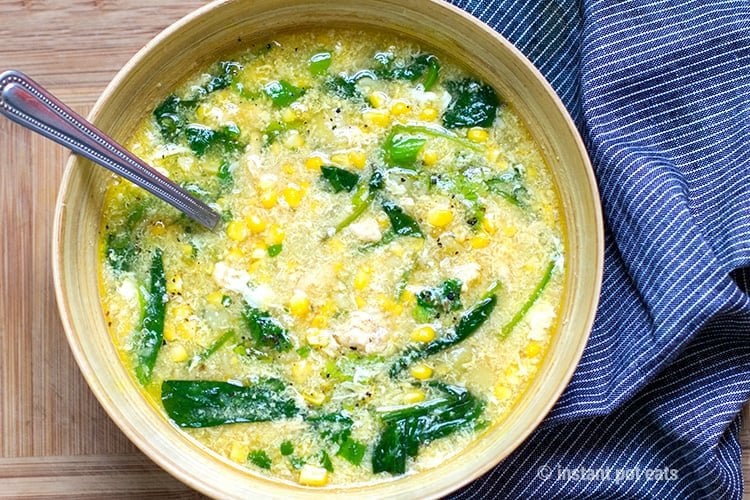 Chicken and corn soup is a popular Chinese dish. It's often served as a starter at restaurants and you might have tried it warmed up out of a can. In this recipe, you learn how to make a healthier, homemade version using fresh corn (frozen is also ok), good quality chicken and stock, and some nutritious spinach. Get the recipe here.
Creamy and hearty yet healthy and light, this Greek chicken lemon soup is also known as avgolemono (pronounced av-gho-lé-mo-no). Thickened with fragrant and tangy lemony egg sauce, this luxurious soup with shredded chicken and orzo is silky and rich with no cream or dairy in sight.
---
This Thai-Style Instant Pot coconut lime chicken is bursting with tangy, sweet and aromatic flavors. It's quick and easy to make, perfect for a busy weeknight dinner. Serve over rice, noodles or vegetables.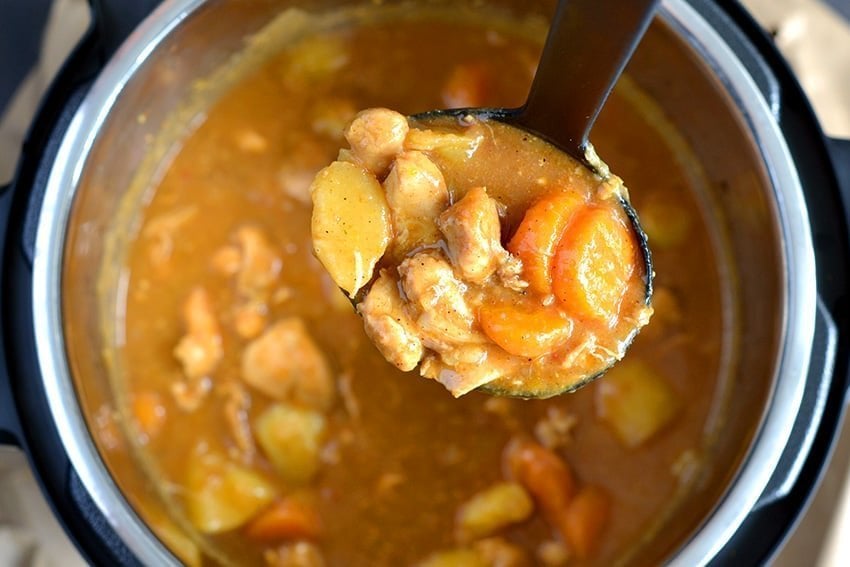 This simple homemade Japanese curry recipe is made from scratch rather using ready-made boxed curry and is super delicious. We used chicken, carrots and potatoes but you can make a vegetarian/vegan version as well. 
---
---
---
Watch Our Best Chicken Recipe Videos
Do you have a go-to Instant Pot recipe for chicken? Share it with us! We hope you enjoyed our roundup. If you did, share these recipes or save them for later.