We have curated 33 of the best Instant Pot chicken breast recipes in one place! Chicken is a protein staple and one of the easiest things to pressure cook, even from frozen. We're covering recipes with boneless chicken breasts but you can repurpose many of these pressure cooker dishes for poultry meat with the bone in.
---
Take a peek into the fridge or the freezer, and chances are, you're going to find some chicken breasts. It's a protein staple in any omnivorous house, and of course, it's one of the easiest things to pressure cook – even from frozen!
It goes with just about everything. Citrus and fresh herbs bring it to life. You can stir it into a soup. You can recreate takeaway poultry dishes with it. Shredded chicken is one of the most versatile foods for healthy meal prep.
Chicken breasts can be known as "boring" food, but it's only boring if you make it so. But, if you browse through our selection of recipes below, you will agree that it can be very exciting!
---
Chicken Breast Dishes To Make In The Instant Pot
Before we get into our top recipes, we wanted to give you a quick rundown of using boneless chicken breast in the Instant Pot and what it works best for:
Cook it whole with your favourite seasoning and spices. Most people either cook the chicken breast in the broth or on top of a trivet. Then slice it or serve it whole.
Shredded chicken is a fantastic thing to use your Instant Pot for. Simply cook the chicken breasts whole, then shred and store. You can add a little of the cooking broth to the shredded chicken to keep it moist.
Diced chicken breast can be used in curries, stews, soups, chicken and rice or potato dishes and so on.
Sliced chicken breast can be added to Instant Pot pasta and risotto dishes. While the bigger slices or whole fillets can be partially cooked in the pressure cooker and then finished in the oven or under the grill with melted cheese or sauce.
---
The Best Instant Pot Chicken Breast Recipes
Here are some of our favourite Instant Pot chicken breast recipes. Want more? Find all of our chicken recipes here.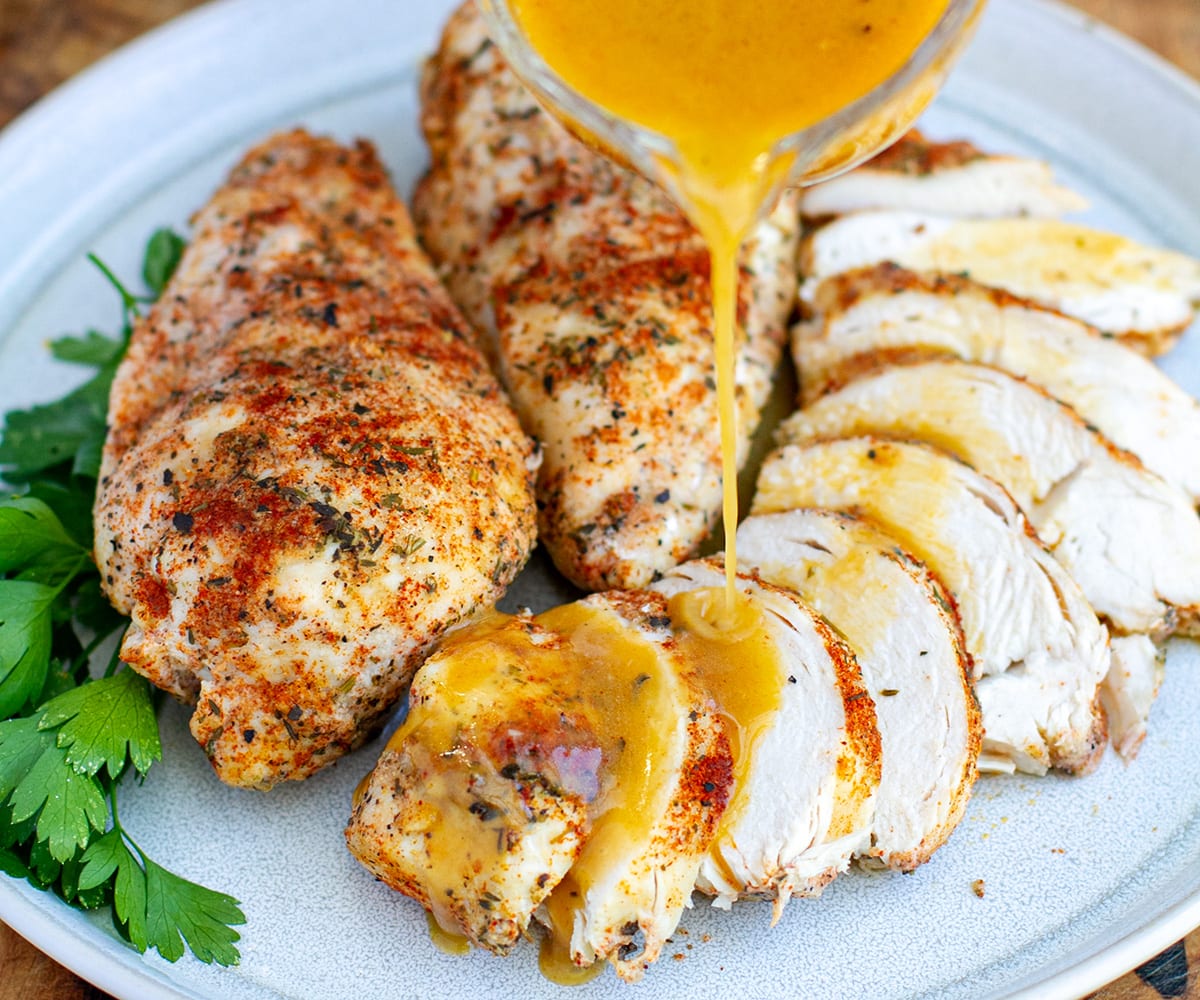 Learn how to make succulent, juicy, and well-seasoned chicken breasts and gravy in your Instant Pot with this beginner-friendly, step-by-step recipe.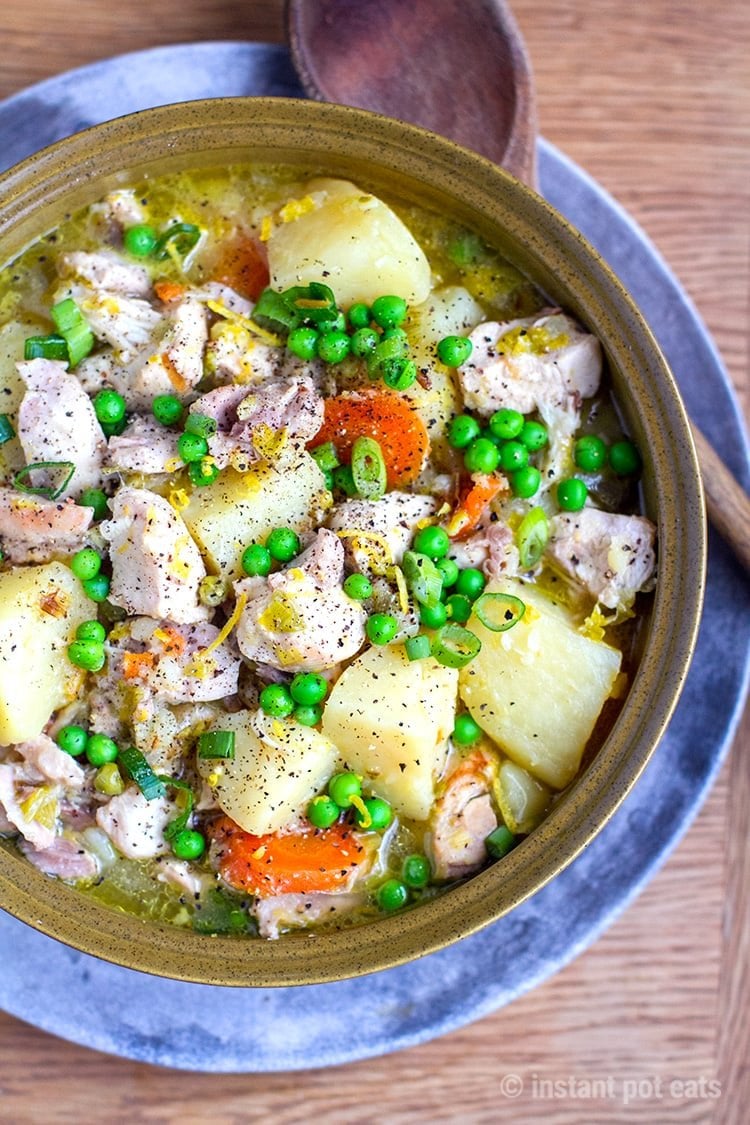 For an easy one-pot meal, make this tasty and rustic meal of chicken and potatoes with minimal cleanup. Plus, cooking the potatoes and chicken at the same time allows for the flavors of the poultry, leeks and vegetables to infuse the spuds, while the starch in them thickens the broth and makes it rich and hearty.
Our Teriyaki chicken recipe can be made with chicken breasts or chicken thighs, cooking times are the same. The dish comes with a gorgeous sweet, sticky and savory sauce that's perfect over rice or noodles.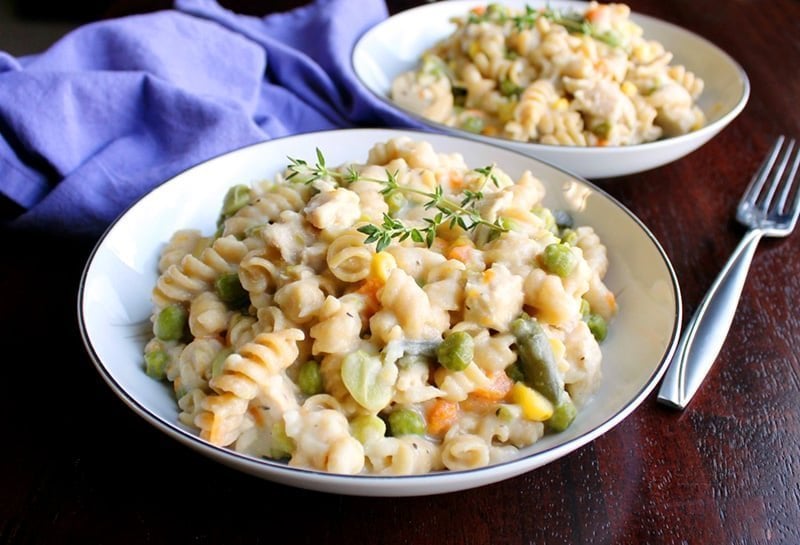 Looking for a quick and easy dinner that can be done in no time and using chicken and veggies from the freezer? This hearty meal of Instant Pot chicken and noodles is it! It's creamy, delicious and will please the whole family.
Orange chicken is commonly found on the Chinese takeout menu, but why not make it at home? You can whip this chicken breast dish up in just around a half an hour.
Creamy and hearty yet healthy and light, this Greek Instant Pot Chicken Lemon Soup is also known as avgolemono. Thickened with fragrant and tangy lemony egg sauce, this luxurious soup with shredded chicken and orzo is silky and rich with no cream or dairy in sight.
Tacos night, anyone? These Instant Pot BBQ chicken tacos are both healthy and delicious. Made with shredded, saucy chicken breast meat and topped with zesty and sweet pineapple salsa for that unforgettable tropical twist.
There's something about a bowl meal that's just so satisfying. You can really pile it up and dig right in. This chicken rice recipe from Wonder Mom Wannabe is chock full of Thai flavour with sweet chili sauce galore, and you can cook the meat and rice at the same time in the Instant Pot. Score!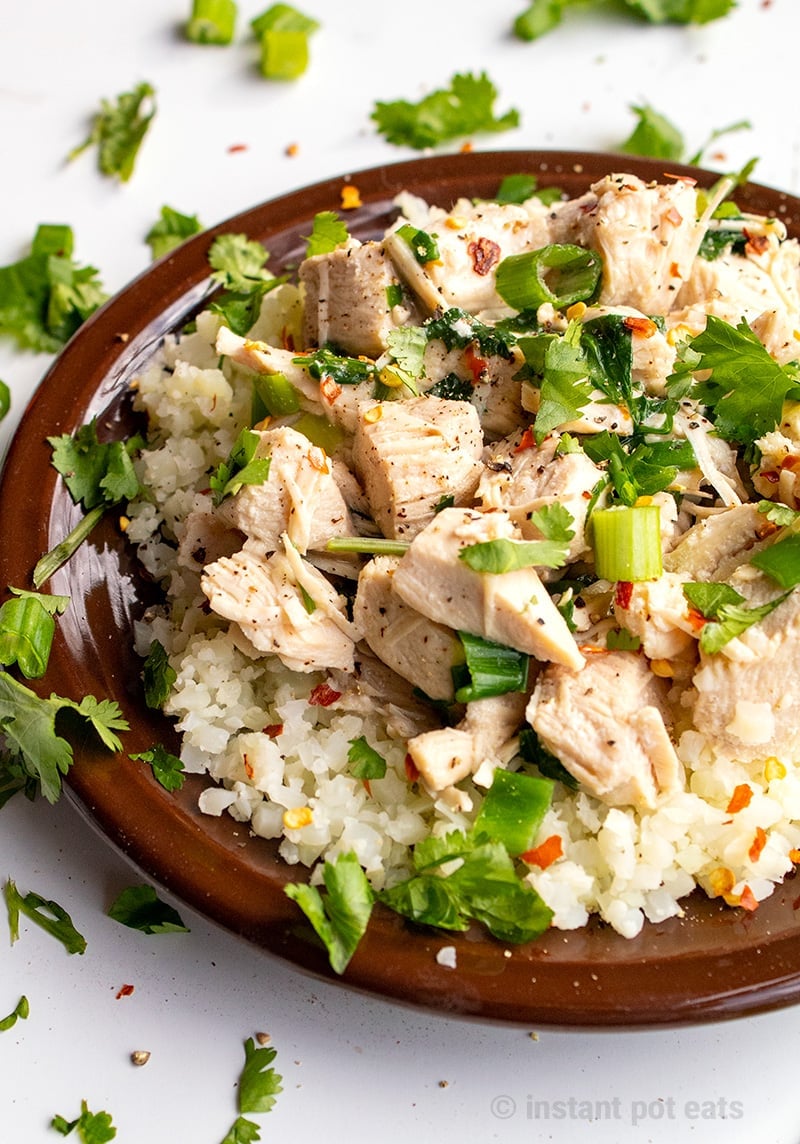 This dump and cook savory chicken is super simple and delicious. It's great for meal prep and batch cooking, it's Whole30, gluten-free and paleo-friendly and you can serve it in a variety of ways. Get this Instant Pot chicken breast recipe on our blog.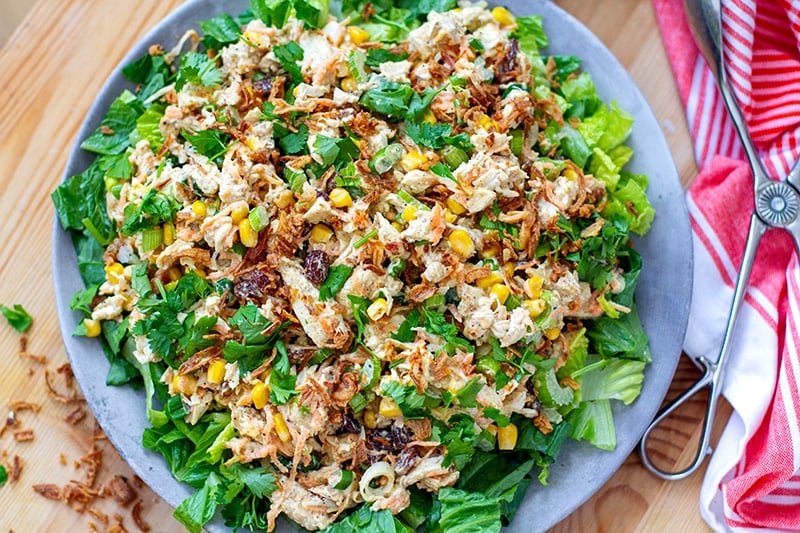 Perfect for spring and summer, potlucks and picnics, this Brazilian-inspired curry chicken salad with raisins, sweet corn and creamy dressing is super simple to make, especially with the help of your Instant Pot pressure cooker.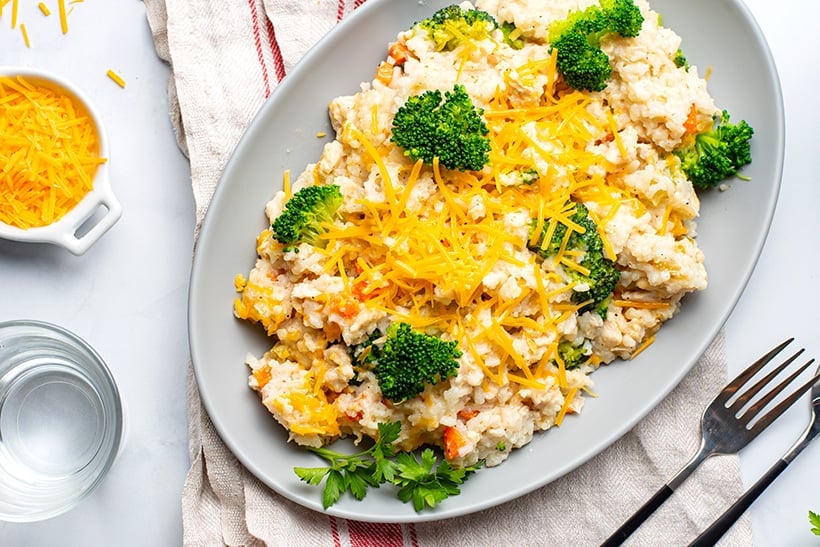 Comforting, a little creamy and full of flavor, this Instant Pot chicken broccoli and rice casserole dish will be a hit with the whole family.
Made from fresh or frozen, this delicious Instant Pot soy-ginger chicken hibachi recipe is a great Japanese-inspired dish that you can serve with rice, cauliflower rice, quinoa, noodles or green vegetables.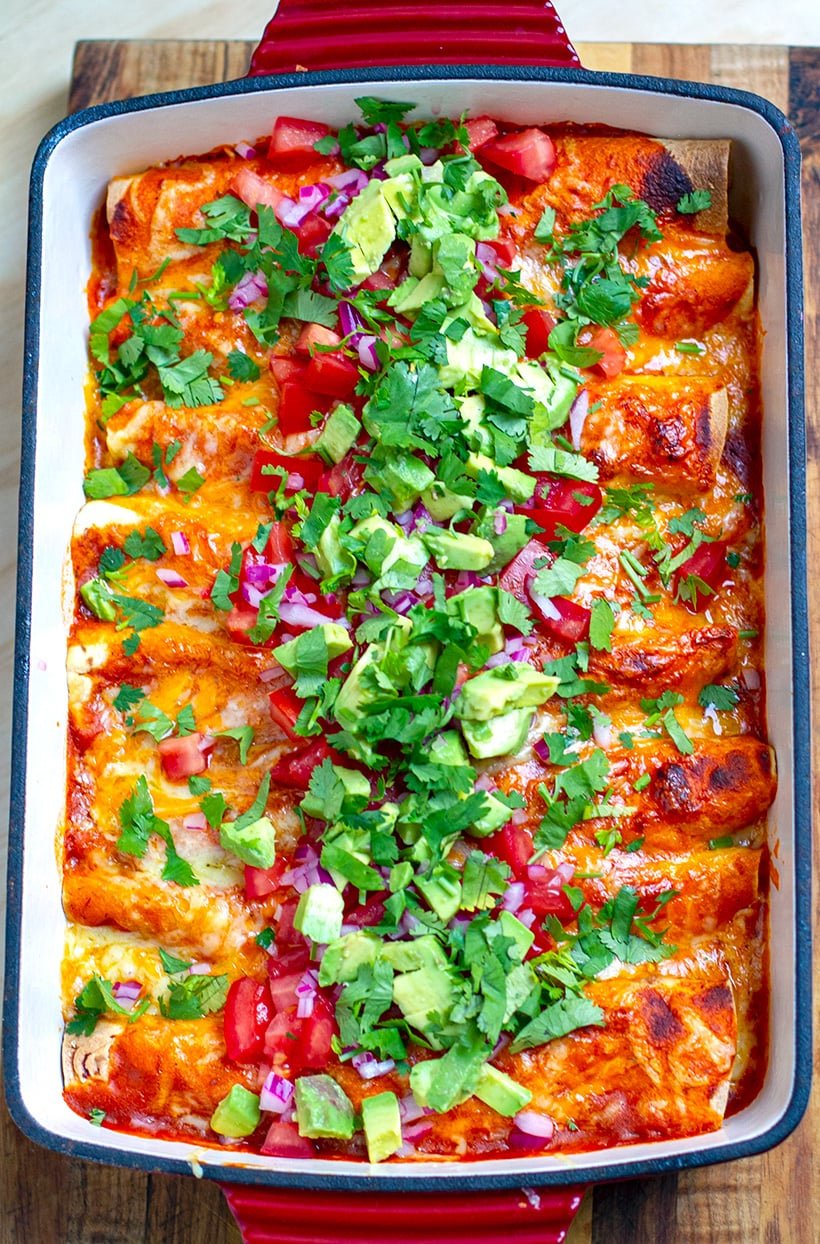 This recipe for the Instant Pot takes the tough work and labour out of making enchiladas. Of course, you'll have to do some assembly and baking, but for enchiladas… what wouldn't you do?! You can make the perfectly cooked chicken for the filling easily for this dish, and enchiladas tend to freeze beautifully for simple, thaw-it-out leftovers later.
Adobo is made possible with a spicy blend of ingredients. Trust us – this recipe isn't for the faint of heart! You get your adobo seasoning which features turmeric, oregano, cumin, garlic, and chili powder. Then you add some green chiles and fire-roasted tomatoes to the mix. The flavour is on point with this one. Recipe from Cooking With Curls.
You know we couldn't leave you without a solid Instant Pot chicken tikka masala recipe. Skip your favourite lunch buffet in favour of this light and healthy adaptation you can make at home quicker than you can order takeout. You can also try our Instant Pot butter chicken recipe here.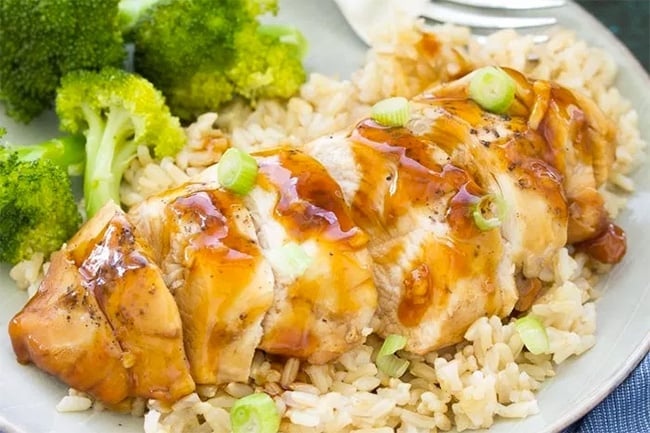 These Honey Garlic Instant Pot Chicken Breasts from Kristine's Kitchen are always moist, tender and flavorful! These pressure cooker chicken breasts cook perfectly in minutes from fresh or frozen. Serve your honey garlic instant pot chicken breast with rice or quinoa and veggies for a complete, quick dinner!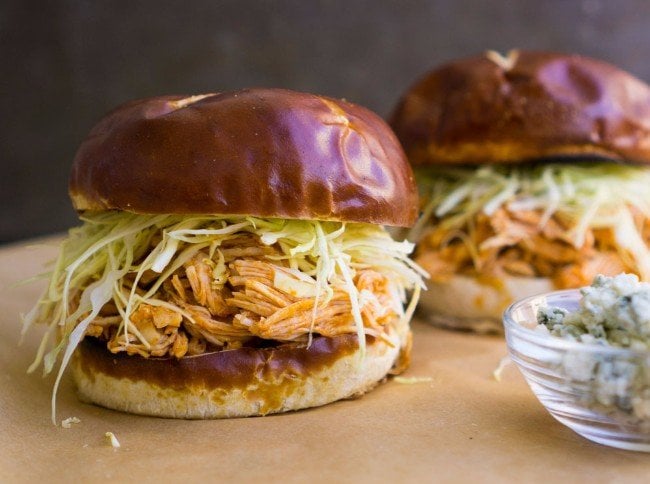 Just check these stacks out! Gorgeous, warm buns are ready to take on this buffalo chicken hot out of the Instant Pot. The spicy zest is cooled down with thin, shredded cabbage for a nice bite and crunch, plus the obligatory bleu cheese. Recipe from Amanda Frederickson.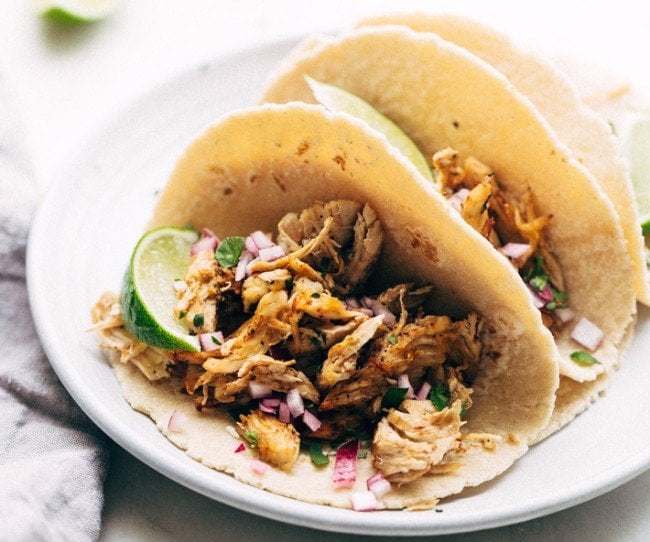 Usually, carnitas are reserved for pork. This recipe is changing the game though. Chicken is delicious piled into tacos carnitas-style. The only effort you have to put in is fruitful – browning that plate of meat in the oven! The mouthwatering crisp is totally worth a few extra minutes. Recipe from Little Spice Jar.
Creamy, cheesy Instant Pot Buffalo Chicken Dip with a signature hot sauce butter flavor. The chicken breasts and sauce are easily cooked in the Instant Pot and the dip can be finished in the oven with extra grilled cheese on top.
This Thai-Style Instant Pot Coconut Lime Chicken is bursting with tangy, sweet and aromatic flavors. It's quick and easy to make, perfect for a busy weeknight dinner. Serve over rice, noodles or vegetables. Get the recipe here.
We love that this Instant Pot French Onion Chicken comes together in one pot in less than 30 minutes and makes a delicious everyday meal for busy cooks. This recipe is super easy and only requires a handful of ingredients.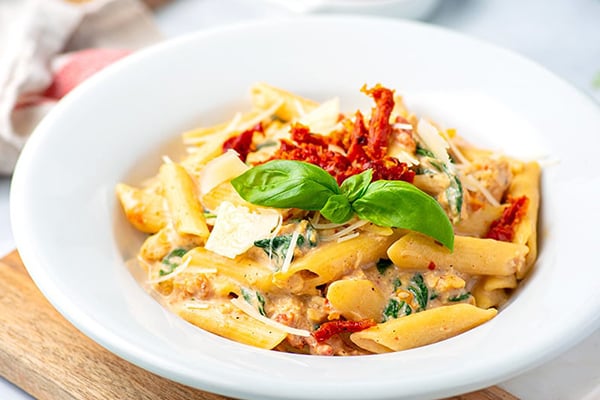 This creamy Instant Pot Tuscan chicken pasta is an indulgent and lip-smackingly tasty meal for the whole family combining essential carbohydrates, protein and veggies. Chicken and pasta are cooked at the same time in a garlicky, sun-dried tomato sauce thickened with cream.
General Tso's would be hard-pressed for anyone to consider it a "health food." This dish, though? Well, it counts in our book. It's grain-free, soy-free, and refined sugar-free, but it still encompasses everything you love about this Chinese cuisine staple! Recipe from Wholesomelicious.
This quick and easy Italian-inspired Instant Pot Chicken Parmesan dish is the answer to your weeknight dreams!! And since it's made in the Instant Pot, it's ready in minutes! Recipe from Skinny Taste.
Juicy chicken breasts are smothered in a creamy lemon parmesan cream sauce in 30 minutes. It's low carb and gluten-free. Recipe from Sweet Peas and Saffron.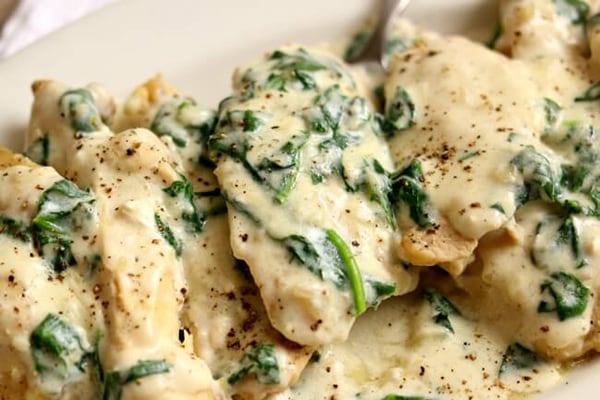 A fast and easy chicken dinner with a creamy garlic parmesan sauce with chopped spinach. Serve this chicken and sauce with fettuccine noodles or with mashed potatoes for a classic family favorite. Recipe from 365 Days of Slow + Pressure Cooking.
You and your family will fall in love with this recipe for Instant Pot chicken souvlaki rice served with Greek salad and yummy tzatziki yogurt sauce. Marinated chicken breasts and rice are cooked as a one-pot dish, freeing up your hands to make the salad and the sauce.
This Instant Pot Chicken Salad recipe shows you how to pressure cook the tastiest chicken meat to use in a classic, American-style salad. It's deliciously creamy, savory and tangy with a hint of sweetness from the fruit. Get the recipe here.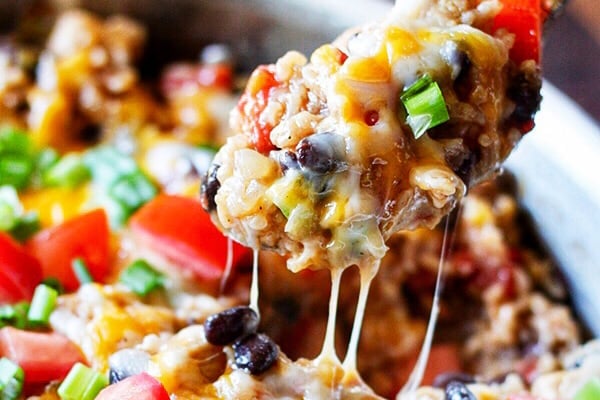 This burrito bowl is packed with flavor and so easy to make. Boneless, skinless chicken breast, Mexican rice, black beans, and tomatoes with Mexican spices. It's so delicious and the best part is, everything cooks right in the Instant Pot. Recipe from Number 2 Pencil.
32. Cajun Instant Pot Chicken and Rice
A flavorful one-pot easy weeknight dinner made with chicken breast, jasmine rice, and a lot of spice. Recipe from What's In The Pan.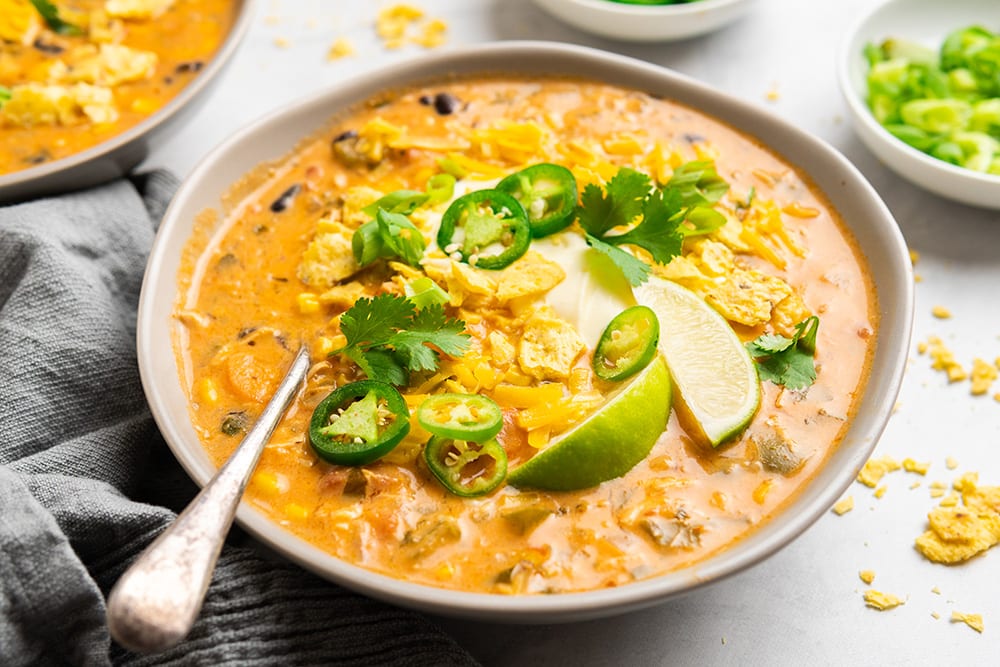 This enchilada soup is creamy, cheesy and the ultimate comfort food! Shredded chicken, black beans, sweet corn, bell peppers and tomatoes, cooked with warm spices and topped with fresh herbs.
Let us know which Instant Pot chicken breast recipe you're most excited to try! We hope you liked this roundup. If you did, feel free to share it on social media!