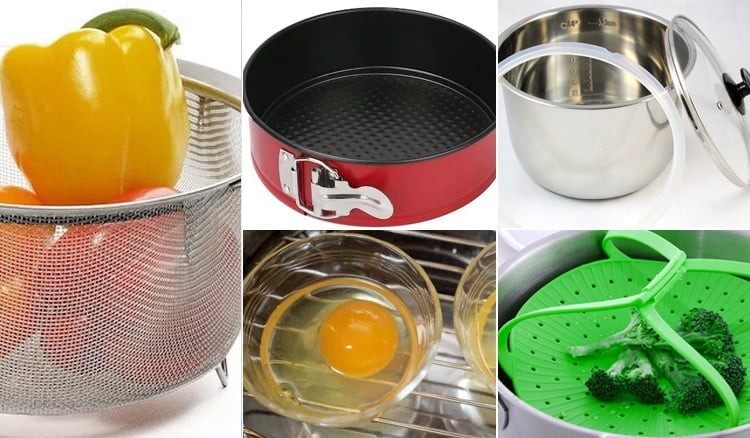 So, now you have an Instant Pot? What's next? Well, you can certainly get to work now without any bells and whistles, but we like fun around here, which means we're all about taking the pressure cooking experience to the next level.
If you're anything like us, you're used to geeking out on kitchen gadgets, accessories and anything shiny and brand new you can put to use. The Instant Pot in and of itself constitutes some online shopping if you ask us, because the add-ons out there are both fun and incredibly useful for pressure cooking. Here are some of our favourite instant pot accessories.
Sweet & savoury seals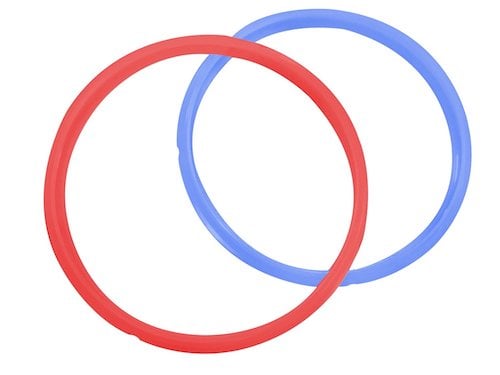 If you are brand new to using the Instant Pot, you should know that your airtight seal is going to retain some flavour and odor! If you're using the pot for both sweet and savoury dishes, these easily distinguishable seals are fantastic to have handy so you can change them without having to smell them! Get the silicone sealing rings here.
Tempered glass lid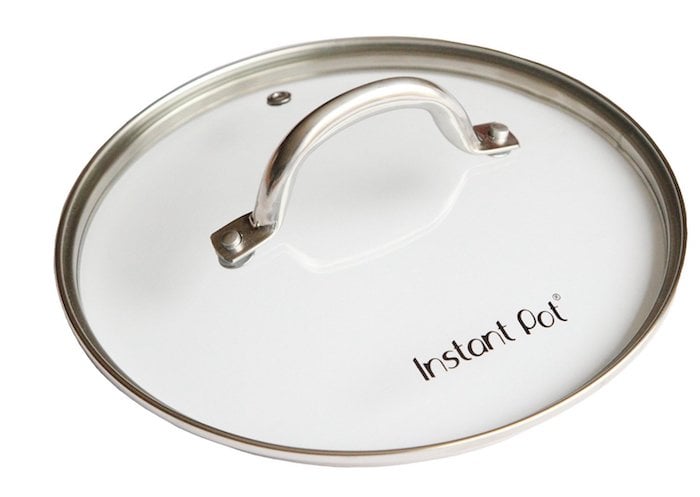 This is good for those of you who want to do some slow cooking with the Instant Pot, or if you're using the pot to keep food warm at a gathering or party. You can always use the original lid, but who doesn't like admiring the deliciousness brewing up inside? It can also be used for sautéing in the pot before you turn up the pressure, and it features a small vent to let out a little heat. Find the tempered glass lid here.
Silicone steaming basket
Silicone is truly the Instant Pot's best friend, and this steaming basket is no exception to the rule. It's flexible, durable, and it fits perfectly inside for your veggies, eggs and miscellaneous needs. It has a handle attached, so you can easily remove the basket from the pot with tongs while it's still hot. Purchase the silicone steaming basket here.
Instant Pot silicone starter kit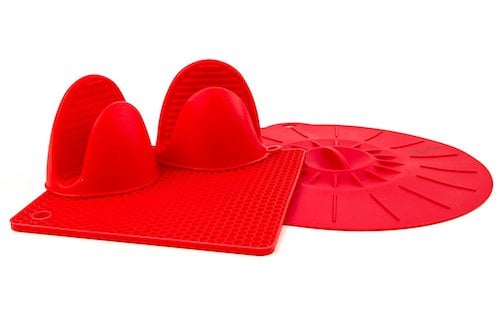 This kit contains mini mittens for simple and burn-free inner pot handling, a sealing lid that will keep your food hot, and a pot holder for setting the inner pot on the table. The sealing lid also serves as a reminder that your inner pot is not inside, and it's easy to forget! Pouring food into an empty Instant Pot is a bad move. Finally, the lid is useful for refrigerating the inner pot directly. Purchase the silicone starter kit here.
7″ springform pan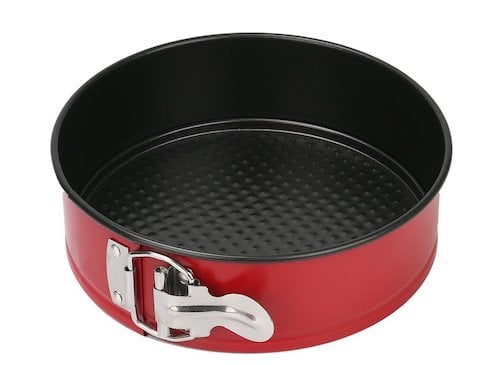 Cheesecake, anyone? This is where the magic happens. This pan will fit perfectly in the Instant Pot and suits many of your baking needs. It will work well for things like lasagna or egg bakes too. This model is non-stick, non-toxic and BPA-free so you can feel good about using it. Purchase the leak-proof 7″ springform pan here.
Stainless steel mesh basket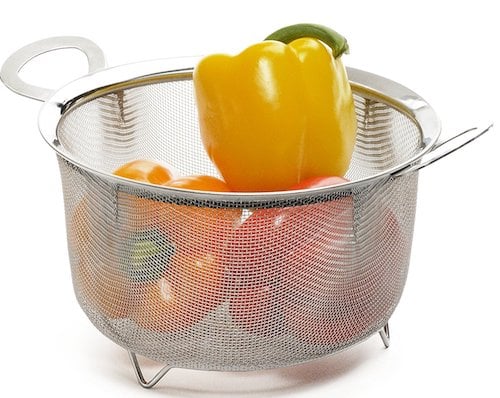 You can save even more time than you already are with your Instant Pot by using this. You can wash off veggies in it and quickly pop them straight into the pot for a quick steam since this guy fits perfectly inside! You can use it for anything that needs rinsed and/or steamed, and it's pretty tall, so you can pile it high if needed. This can help keep foods like greens contained better than the silicone steaming basket above. Purchase the 3-quart stainless steel mesh basket.
Sous vide immersion circulator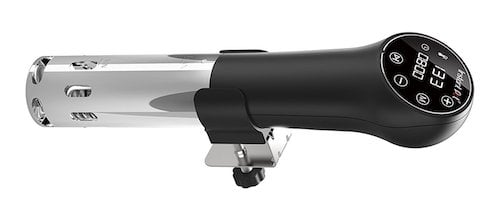 See, this is what we're talking about when we say "next level." Sous vide at home? You can do it. This tool makes it simple, and it's designed specifically for the Instant Pot. It clamps on to the side of the pot and keeps the water bath at perfect conditions for perfect sous vide. It may seem intimidating, but it's a fantastic way to increase the quality of your food with the low and slow method. While this won't get you "fast" food, it's another fun way to make the most of your pressure cooker! Purchase the sous vide circulator here.
Greek yoghurt maker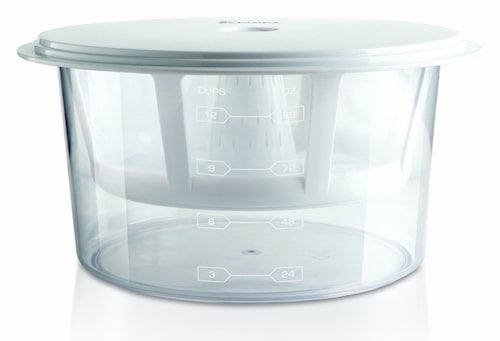 If you like your yoghurt thick, this is the tool for you. While it isn't meant for use inside of the Instant Pot like many of the accessories featured here, it is a nice tool if you're regularly pushing in that handy yoghurt button. You simply add your finished product to the strainer and refrigerate it for awhile. Voila – it's Greek! Purchase the Greek yoghurt maker here.
Gripped tongs
These guys come in handy for grabbing the inner pot by the lid and clamping it for safe and easy handling post-cooking. The rubber grips are strong and prevent damage to whatever you pick up with them, and it can be more effective than an oven mitt, giving you a bit more leverage. Purchase the clamp holder.
Custard cups/ramekins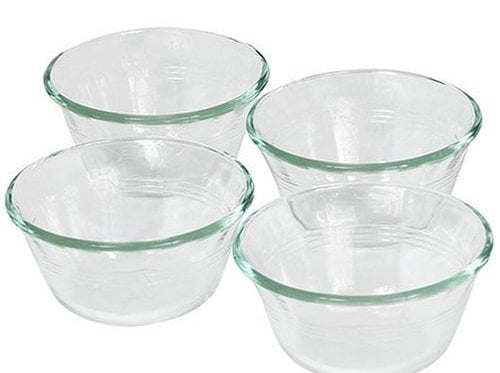 Like with the springform pan, you can get to making single-serve custards, desserts, casseroles, flans and more in custard cups or ramekins. Get ones with flat bottoms like these so that you can stack them on top of one another if needed. They can also be used to individually hold eggs, if you follow the rule of separating them to avoid breaking! Purchase the Pyrex custard cups.
Do you own any of these? Tell us what you think! We hope this got you even more excited to continue using your Instant Pot. Share this round up on Pinterest!