There is a worldwide love affair with an Instant Pot. More and more households are adding this wonderful appliance to their kitchens, and for a good reason. If you're new to Instant Pot's charms, we're here to tell you why it's become such a global pressure cooking phenomenon.
While pressure cooking has been around since the nineties – when the first patent for an electric pressure cooker was filed – it wasn't until the 3rd generation of pressure cookers entered the market, that the cult of Instant Pot was born. So, what is so magical about the Instant Pot? That's what we're going to cover in today's post.
What is Instant Pot?
The Instant Pot is an electric pressure cooker that has 7 cooking functions, which sets it apart from many kitchen appliances with a single purpose. The Instant Pot does pressure cooking, rice cooking, browning, slow cooking, sautéing, and it keeps your food warm. Plus, it even has a handy-dandy yoghurt button. It contains a 6-quart stainless steel pot, so it's plenty big for batch cooking, soups and stews. Plus, it's simple to clean up.
Why is it becoming so popular?
Plain and simple, the Instant Pot makes life easy. Whether you love cooking or you have trouble getting motivated, it cuts down the time spent in the kitchen. It makes it more efficient to cook healthy, nourishing meals that taste really, really good!
For example, you can cook large roasts, broths, and stews that generally take 4+ hours to cook, in a mere 20 to 60 minutes. It also offers a timely way to cook grains, rice, lentils and beans.
It's also replacing many people's crock pots and slow cookers since it has the ability to cook low and slow. Like we mentioned above, the Instant Pot is a dual-purpose kitchen appliance, so it's especially handy for people with limited counter space, who want to utilise its multiple cooking abilities. Plus, once you've done the prep and set the Instant Pot to work, there is plenty of time to relax away from the kitchen. Once the cooking is done, the food will be kept warm for up to 10 hours.
Finally, it's a huge money saver! It allows home cooks to easily utilise cheap cuts of meat, save on waste with recipes for stocks and broths, and develop recipes that freeze well and can be used later down the road.
What can you use the Instant Pot for?
The real question is: what can't you use it for? The Instant Pot can cook anything that you can think of, whether it's steaming, roasting, slow cooking or canning. Many recipes are adaptable to the Instant Pot, even if they take a bit of trial and error. If you're an experimental cook, this pressure cooker will be one adventure after another. Here are some common recipes that can easily be made in the Instant Pot, and a few additional functions:
Soups
Stews
Curries
Bone broth
Yoghurt (coconut or dairy)
Braised meats and vegetables
Large and/or tough cuts of meat
Steel-cut oatmeal
Baking cakes and cheesecakes (yes – seriously!)
Egg dishes (i.e. quiche)
Applesauce
Steamed vegetables
Cooking whole root vegetables quickly
Cooking grains quickly
Cooking beans or lentils quickly
Keeping food warm
Slow cooking or pressure cooking crockpot recipes

How much does the Instant Pot cost?
The Instant Pot IP-DUO60 7-in-1 costs $99 USD in its 6-quart version, although you can choose a smaller or larger model. The 8-quart pot is around $160 USD. Look out for seasonal sales, when you can get this magical pot at a cheaper price. But trust us, the investment is so worth it.
Where can I buy an Instant Pot?
You can purchase an Instant Pot on Amazon, or you might find it at your local kitchen store or big box store that sells kitchen appliances.
Instant Pot pressure cooker reviews
Is Instant Pot right for me?
Wondering if you should get an Instant Pot? From the college student to the amateur cook, to the busy mamas and papas and the city-dwellers with tiny kitchens, the Instant Pot can absolutely revolutionize your cooking! Check out 10 Types of People Who Need An Instant Pot
Instant Pot Recipe Cookbooks… Which one?
Are you the type a person who likes paper? Or rather a book to hold in your hand. There is a growing library of books solely dedicated to the subject, "Instant Pot". So where do you begin? Especially when you are spending money on purchasing these books that take up valuable space on your shelves. Check out our Instant Pot Cookbook Reviews.
Once you get the Instant Pot
Make sure to read our posts on how to do Instant Pot water test, what happens if you had Instant Pot burn message, check out our Instant Pot 101 series, learn about the accessories you can get for your new pressure cooker, and get inspired by the recipes below. Learn the steps for cleaning your Instant Pot here.
Popular Instant Pot recipes and ideas: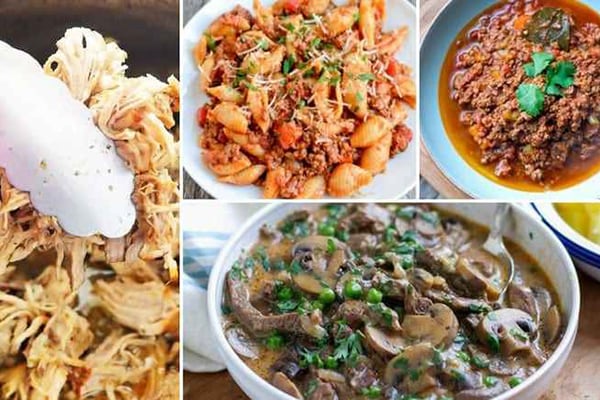 So, you just got an Instant Pot. What's next? Don't be that person who bought the pot but hasn't opened it, letting it sit in the box for months. Part of this is lack of time or just the intimidation factor. The Instant Pot can be a little scary when you keep hearing about the first time someone's released the pressure valve.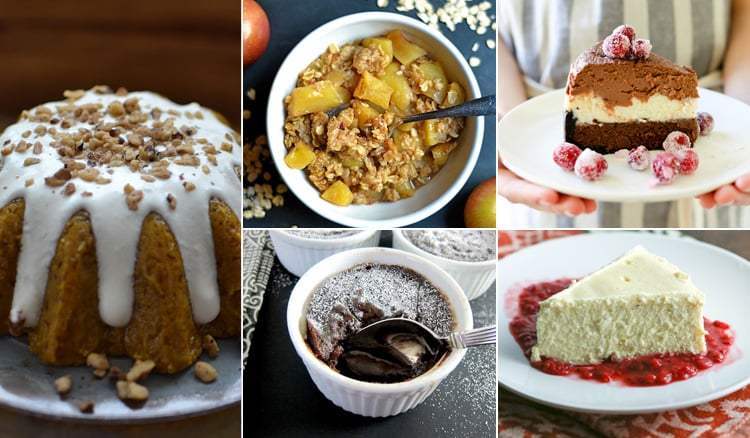 Baking isn't everyone's forte and we get that. Much like the Instant Pot makes cooking delicious meals an easier feat even for the amateur chefs, they can turn your baking mistakes into brilliant treats every time – minimal effort required.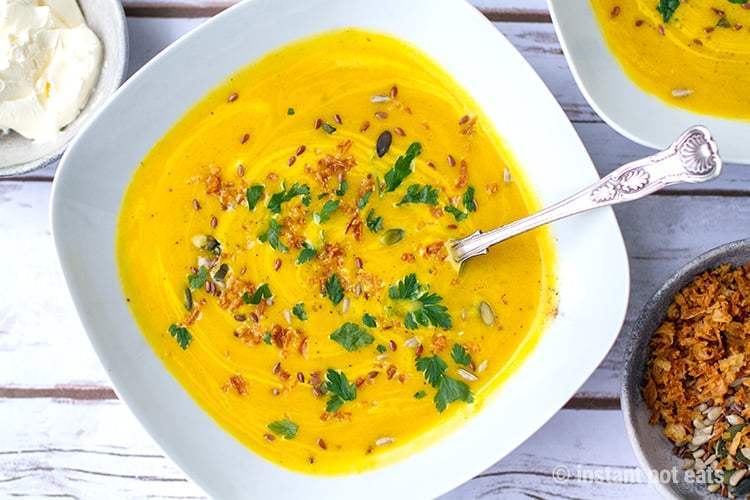 Cooking soups is one of the easiest things with Instant Pot and it's a great way to use up root vegetables, such as butternut squash. They add starch and body to the dish without having to use too many other thickeners. This dish is gluten-free, paleo, vegetarian and vegan-friendly.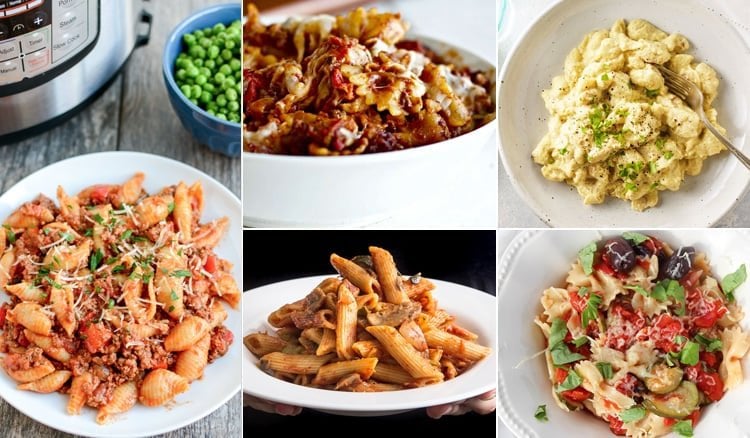 Oh, pasta! It's an undeniable love affair for many. What's life without a little healthy indulgence? We love the endless varieties of pasta out there from hearty and sturdy penne to delicate angel hair and linguine dishes. Here are 20 pressure cooker pasta dishes that will impress even your Italian grandmother.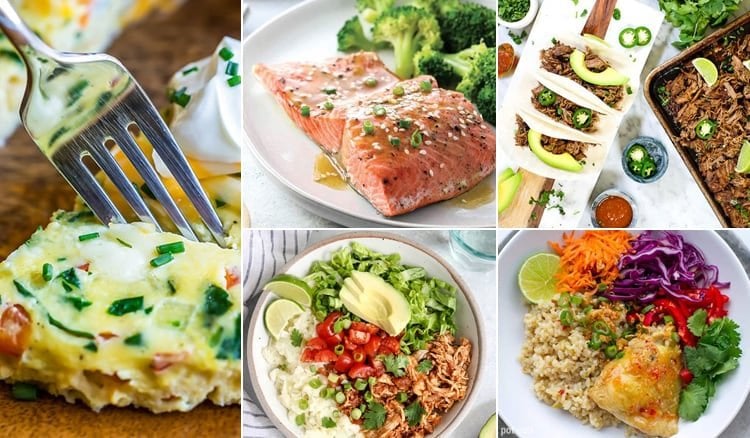 Decided to get healthier this year? Great! To go along with your new exercise regime you need a delicious and healthy diet to keep you nourished and energized. Sticking with healthy eating isn't always easy but the Instant Pot can certainly help you with some essentials required to succeed.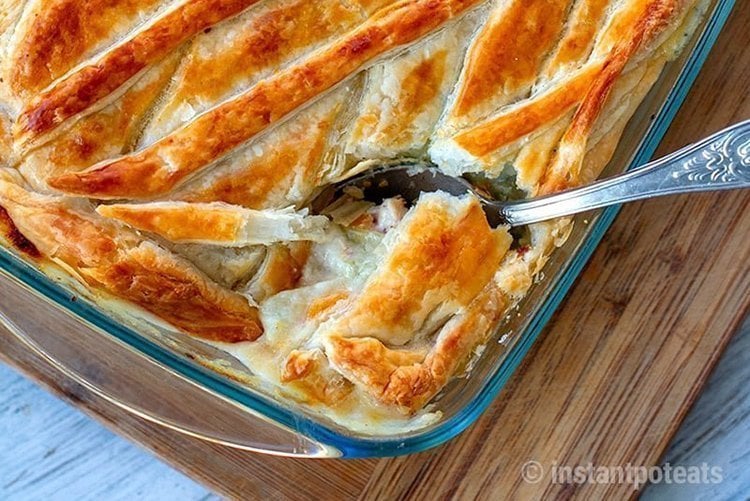 Is there anything more comforting than a hearty, creamy chicken pie? In this recipe, we show you how to make an Instant Pot chicken pot pie that can be done in two ways: finished with the puff pastry crust or served open with pastry twist sticks.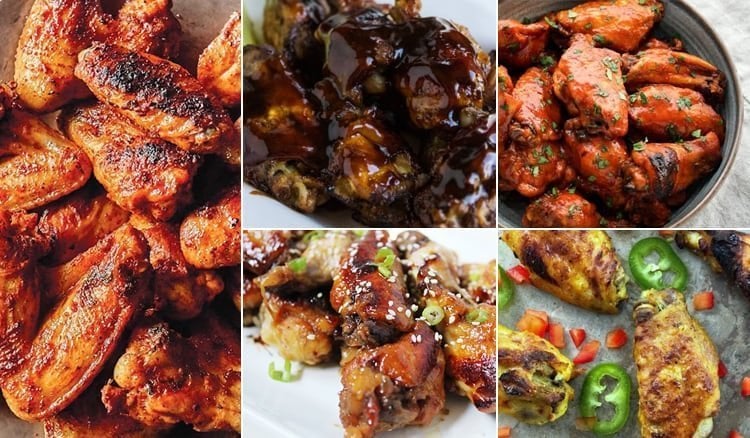 Chicken wings are always a finger-lickin' good choice that is totally worth the mess. For game day, barbecue parties and just preparing a super delicious dinner alongside a few simple sides. No matter what your craving, spice tolerance or sauce versus spice preference is, we've got an Instant Pot chicken wing recipe for you in today's roundup. Break out the napkins!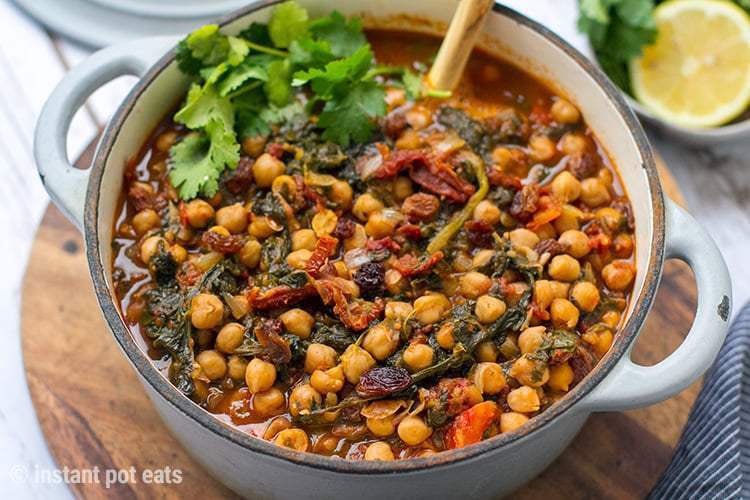 This vegan and gluten-free friendly Instant Pot chickpea stew is a delicious main meal full of Moroccan-influenced spices and flavors. Serve it over rice, couscous or with some crusty bread.
Learn more about the Instant Pot on their official website.
If you have any additional questions about the Instant Pot, ask away! If you're ready to purchase your Instant Pot, you can find the Instant Pot IP-DUO60 7-in-1 here.