Wondering if you should get an Instant Pot? We're willing to bet you do. If you need confirmation, you'll likely find that you fit in somewhere on this list. Deep down, we think everyone could use an Instant Pot, but in case you need some convincing to treat yourself – or rather, make an investment – we've got you covered.
From the college student to the amateur cook, to the busy mamas and papas and the city-dwellers with tiny kitchens, the Instant Pot can absolutely revolutionise your cooking!
1. Busy mums
And especially new mums! Taking care of the little ones inherently means taking less time to take care of you. When it comes to making homemade food, it's a family affair. While the, "I don't have time" excuse becomes far more valid when you've got kids, the Instant Pot really carves out the time for you. That way, you don't have to lean on quick snacks, sandwiches and takeout.
Once you learn to use it, you'll know just when you can sneak away during nap time to toss dinner in the pot and press a button, because many recipes are really that simple! This means you're well nourished and more energised, and the same goes for the kids (although we don't know if you want them to have too much energy!).
2. Students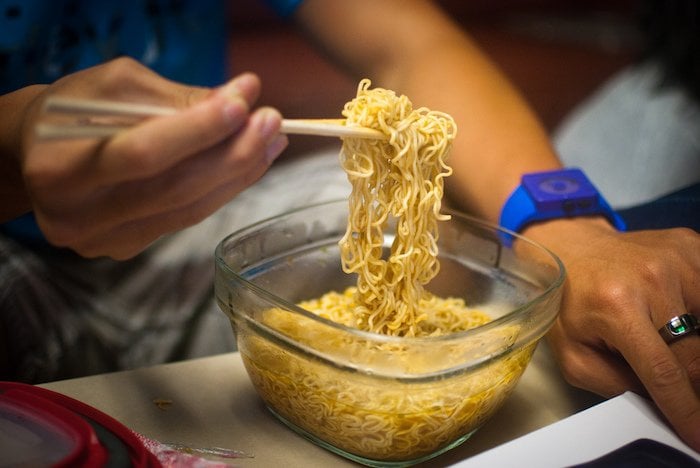 Students have notoriously poor eating habits, and rightfully so. Ramen, anybody? They're often tucked away in tiny dorms sharing space without much of it being designated to the kitchen, and the dining hall food isn't known for being very good (or good for you). Students are also hard at work studying, leaving less time for a job while the loans stack up, so it's not always an option to be buying and storing good ingredients. Enter the Instant Pot!
Pressure cooking makes frozen food taste fresh, cheap cuts of meat taste expensive, and budget-friendly pantry staples like beans and rice a breeze to make. The Instant Pot has potential to help students eat much healthier for less money. Your brain needs good food for fuel if you want to pass those exams! Plus, you could use it right in your room.
3. People with small kitchens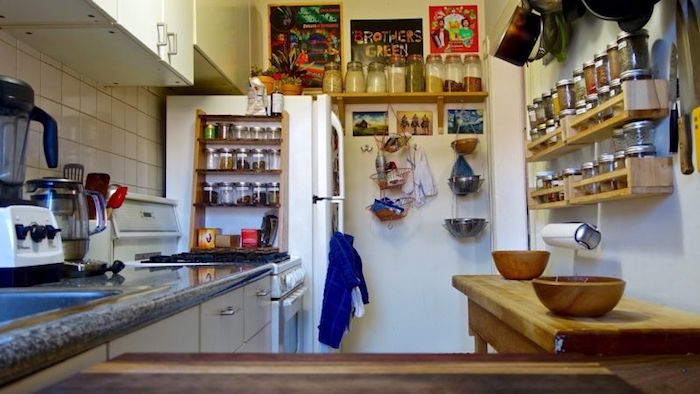 Having a small kitchen isn't all bad. The key is figuring out how to best utilise your space. Our suggestion? You might have guessed – the Instant Pot! While many countertop kitchen appliances serve just one purpose, the Instant Pot serves many. You could feasibly employ it to take the place of other appliances like the slow cooker, microwave or yoghurt maker.
The Instant Pot itself isn't so big either; it's taller than it is wide, so it hardly takes up any counter space. It's also lightweight, so it can be tucked away when not in use. Learn more about Instant Pot multiple functions here.
4. People without a stove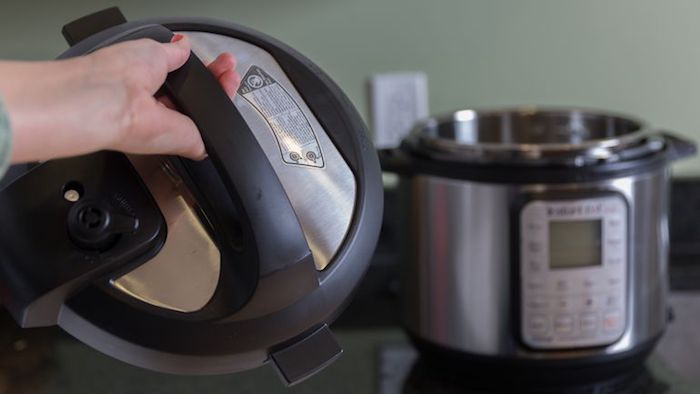 Let's say not only do you have a teeny-tiny kitchen, but that kitchen doesn't have an oven or a stove. A toaster oven could get you by, but if you want to have the most freedom in cooking stovetop or oven dishes, the Instant Pot has you covered.
Its browning function will help give you the same effect you'd get in a skillet while the pressure itself mimics an oven – and generally speaking, it's done much more quickly that way! Yes, you can even scramble eggs in it.
5. People sticking to a budget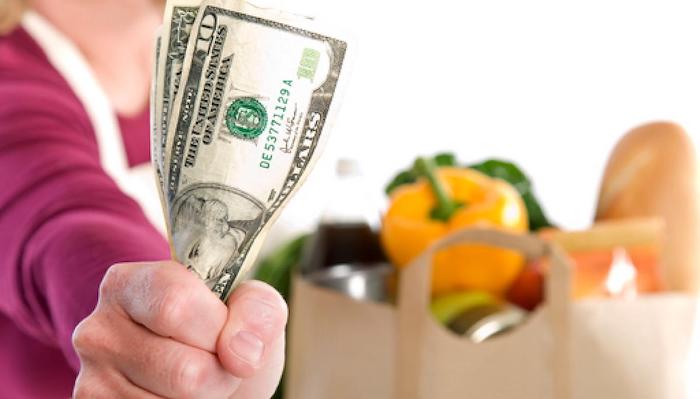 A budget can feel a little oppressive in terms of eating healthy, and especially eating tasty food! It's easy to lean on ordering in, microwave dinners and ready-to-eat cereals or canned foods when we're trying to save money, or just have little to work with.
Like we mentioned above with students, cheap bulk items like rice, beans and lentils come together beautifully in the Instant Pot. These foods can easily bulk up soups and stews which you can freeze, and this will save money down the road by cutting back on food waste. Another winning factor for your wallet is pressure cooking's uncanny ability to turn inexpensive but sometimes tough cuts of meat into tender, fall-off-the-bone goodness.
6. People who make bone broth
If you are always stockpiling bones and veggies to craft beautiful bases for soups, stews and sipping, the Instant Pot is for you. You know how frustrating it can be when your broth doesn't gel, but with this device, you simply don't need to worry about it. It's almost failproof.
Bone broth also takes a long time because it takes a lot of simmering to extract all of the healthy qualities from those bones! The Instant Pot takes just a few hours compared to an entire day. The pressure also increases the flavour, and you don't have to use as many veggie scraps as you do with the stovetop method for optimal taste. Check out our bone both recipe.
7. People with dietary restrictions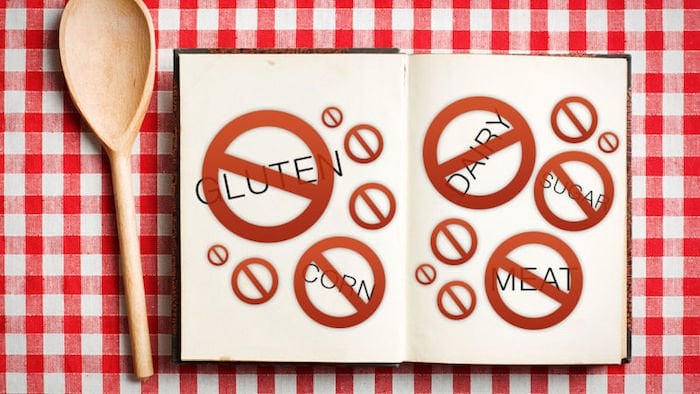 While dietary restrictions – vegan, vegetarian, paleo, AIP, gluten-free, low-FODMAP or anything in between – are no longer as taboo as they once were, it can still be a hard feat to manage day-to-day. Whether you're doing it for ethical reasons, wellbeing or to manage illness/disease, you have to be prepared, and you have to make those decisions to stick to your guns three times per day.
The Instant Pot makes things easier. With efficient cooking time, the ability to cook food in large batches and endless recipes adapted for pressure cooking in every realm of dietary needs, this device makes those restrictions feel a bit more loose and much less… well, restrictive! It can really help put the joy back in eating and cooking food.
8. People who live in colder climates
Cold weather tends to make us want comfort food, and the Instant Pot is good for just that. It's a brilliant mechanism for crafting cosy soups to tuck into, porridges, rice and bean dishes, curries and hearty stews. Plus, it's 'keep warm' function will help you to keep that meal warm for when you're ready to eat it!
9. People who "don't have time to cook"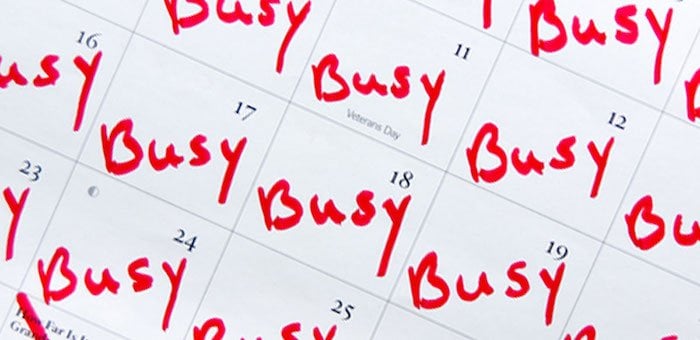 Long story short: you do! Not just mums are busy bees – it's a condition of our society! One of the first things to get put on the back burner is cooking homemade food, even if that was once a priority. So, let the pressure cooker help you to prioritise that again!
Like the slow cooker, it's often as simple as setting it and forgetting it (depending on the recipe, of course). The Instant Pot takes the edge off because you can come back for supper in sooner than 4-8 hours. Soon enough, you'll find that you know your pot well enough to adapt recipes and get creative.
10. People who need to spark their passion for cooking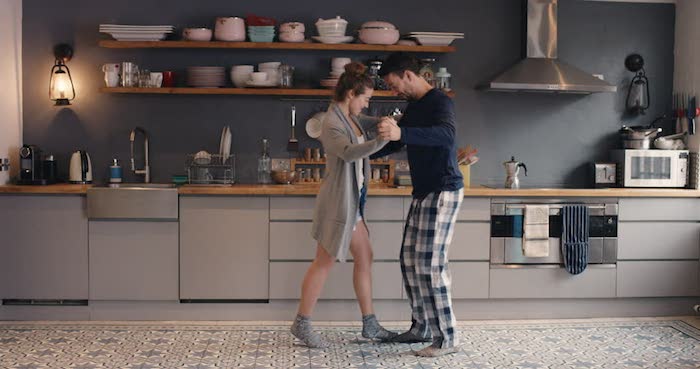 Whether that passion has been lost or has never been found in the first place, the key to really living a healthy lifestyle and dedicating yourself to cooking more meals from scratch is loving what you do. Some people end up bored and stagnant in their home cooking careers while others have simply never put forth the effort to seek it out.
The Instant Pot allows amateur chefs and pros alike to get creative and yield delicious eats. It's an accessible kitchen tool that makes recipes fun and rewarding without hours of prep work or wait time.
So, where do you fall into our list? If you don't have an Instant Pot, maybe it's time to invest! Whether you're busy or trying to stick to your dietary restrictions, pressure cooking is the way to go! Share this with your friends to spread the IP love! Pin from here.