From honey mustard to Korean sticky wings, no matter what your craving, spice or sauce preference is, we've got an Instant Pot chicken wings recipe for you. Break out the napkins and let's tuck in!
---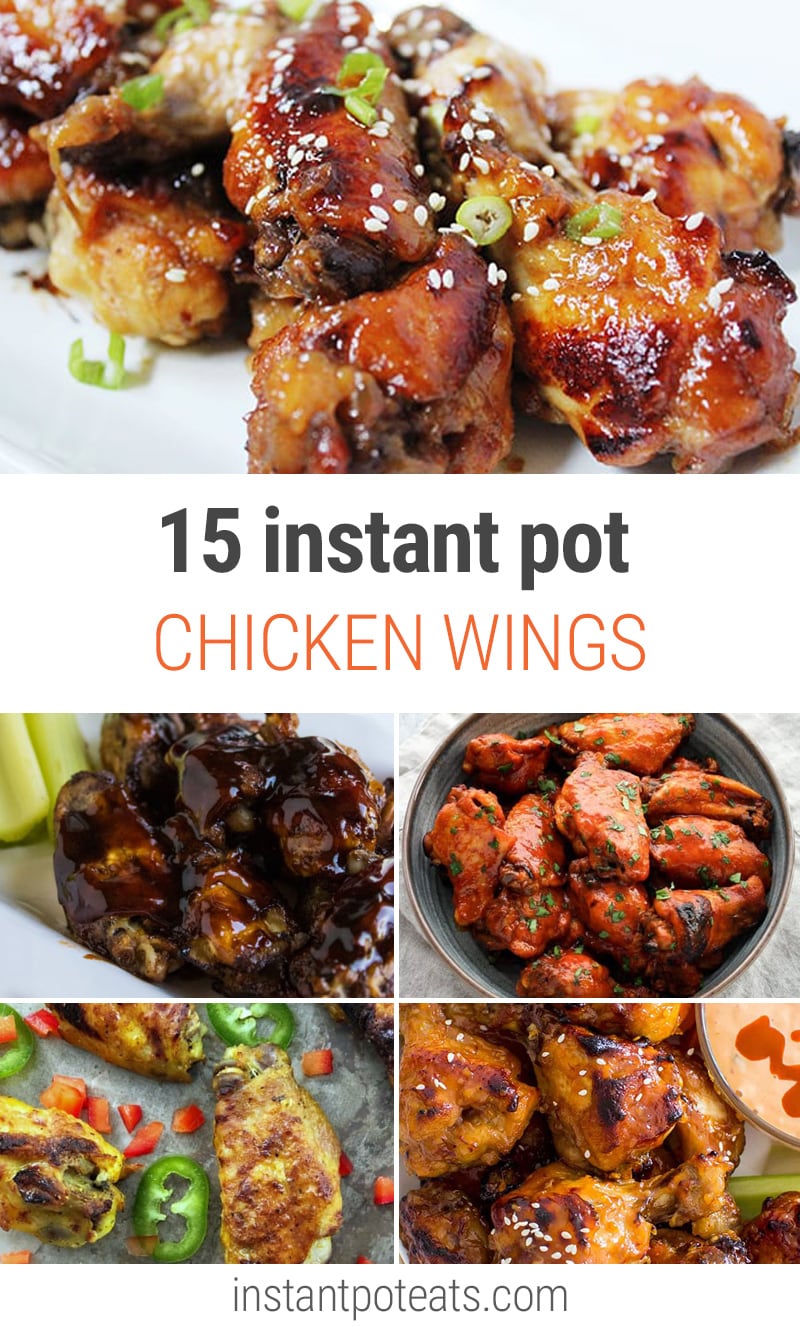 Chicken wings are always a finger-lickin' good choice that is totally worth the mess. For game day, barbecue parties and just preparing a super delicious dinner alongside a few simple sides (because we gotta get our veggies in!), they've never been easier to make than with the pressure cooker.
No matter what your craving, spice tolerance or sauce versus spice preference is, we've got an Instant Pot chicken wing recipe for you in today's roundup. Break out the napkins and the dips – you're gonna need 'em!
1. Honey Bourbon Instant Pot Chicken Wings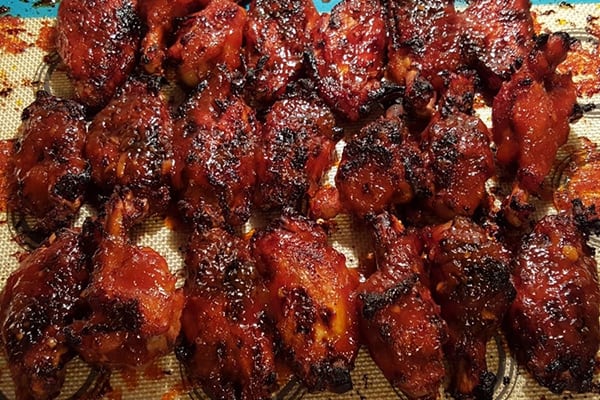 These sticky honey bourbon wings will tempt anyone with the smoky-sweet flavor combo and tender goodness lying beneath the skin. Finishing them off in the oven locks in that flavor and caramelizes the honey on the outside, giving you perfect texture in just about 30 minutes total. Recipe from This Old Gal.
2. Low-carb Instant Pot Chicken Wings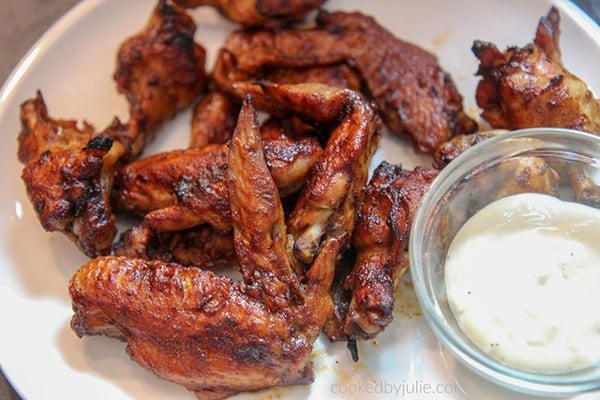 This recipe for plain chicken wings is anything but boring. You can finish them off with a dry rub in the oven or customize them with your favorite sauces which is perfect for keeping it low-carb and keto-friendly. Recipe from Cooked by Julie.
3. Buffalo Chicken Wings (From Frozen)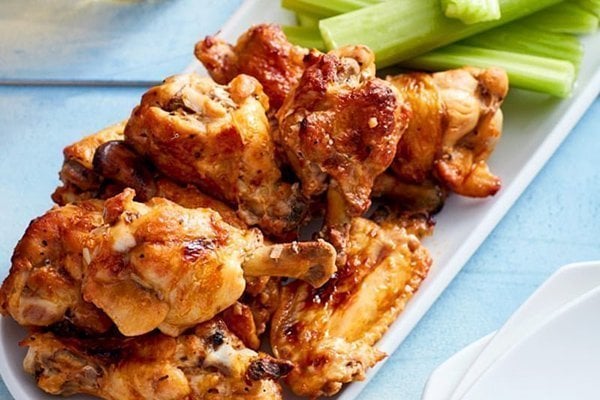 Buffalo chicken wings are a beloved bar classic, great for setting up in front of the television for a big game with. These pair brilliantly with a good ranch or bleu cheese dressing. Just make sure to bust out the celery to cool things down – they can get hot! Recipe from Instant Pot Eats.
4. Tandoori Chicken Wings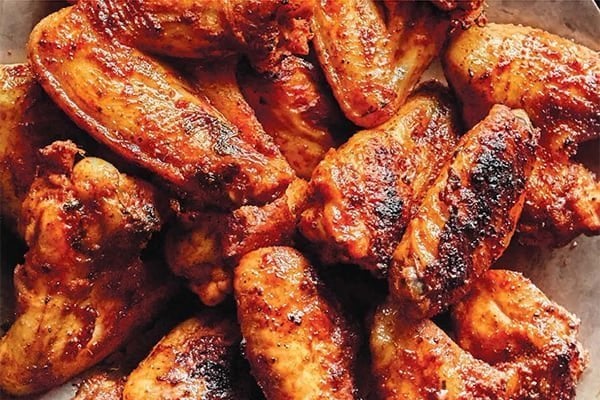 Cooked in an Indian-inspired, yoghurt-based tandoori sauce, you won't be able to get enough of these creamy, saucy and spicy chicken wings. Fresh ginger and garlic, warm garam masala and superfood turmeric come into play with this fabulous recipe. Pair with some simple roasted veggies or rice. Recipe from Taste Cooking.
5. Garlic Parmesan Wings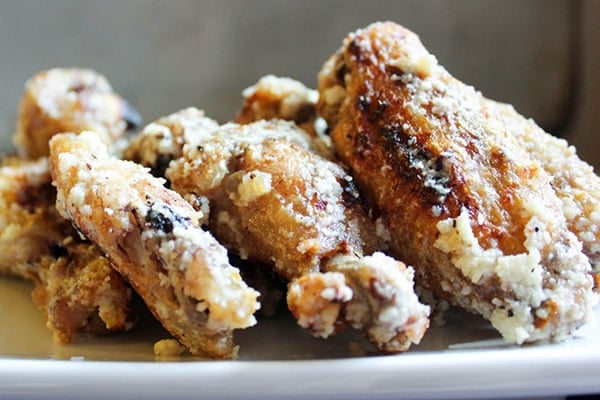 Garlic and parmesan are a wing-lover's dream with flavor that's absolutely bursting and a generous amount of cheese where a little goes a long way. These are low-carb, keto-friendly and gluten-free too, so indulge a little! Recipe from My Montana Kitchen.
6. Glazed Chicken Wings (from fresh or frozen)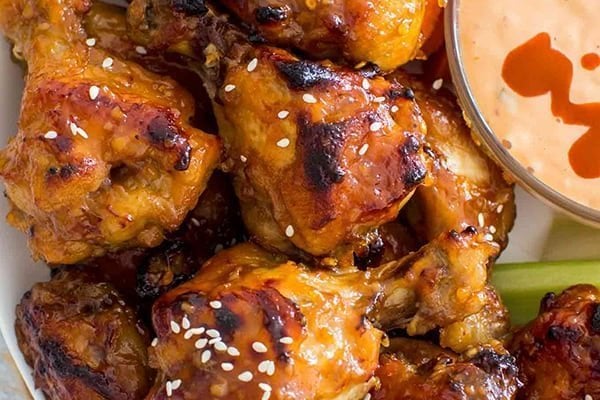 Does it get any easier than making frozen chicken wings? No need to worry if you didn't remember to defrost your dinner from the night before. Don't cancel any plans with this easy tutorial on cooking the perfect wings no matter the state of your main ingredient. Recipe from Sweet & Savory Meals.
7. Sweet & Spicy Barbecue Chicken Wings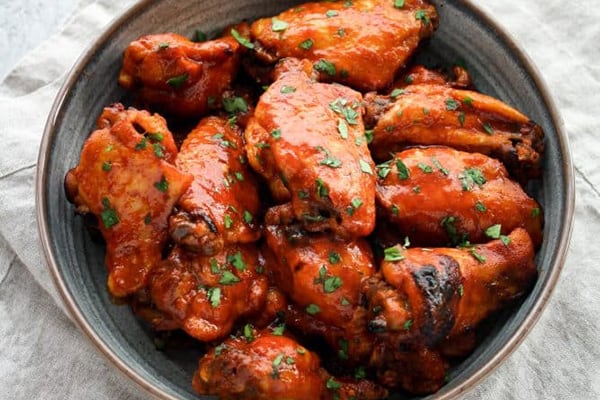 Barbecue chicken wings are the best of the best. Wings are the perfect vehicle for devouring the sweet and spicy sauce everyone loves so much. Plus, they can be dipped with ease in a creamy and cool sauce. Better yet, these are sugar-free keeping them low-carb without sacrificing the sweetness. Recipe from Real Balanced.
8. Instant Pot Curry Chicken Wings

TWO ingredients? It doesn't get much easier than this. If you love your curry, you'll love these wings flavored with just curry powder! Of course, you can get creative, but that's really all you need. Serve it with your normal curry fixings for a full meal. Recipe from Thyme & Joy.
9. Jamaican Jerk Chicken Wings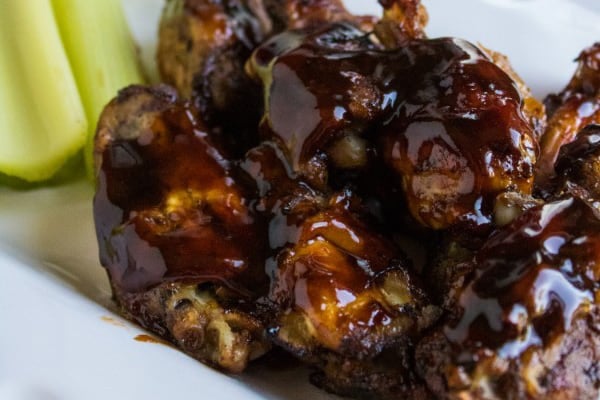 Jamaican jerk chicken is so undeniably delicious. The sauce is made with a blend of ketchup, molasses, brown sugar and sweet chili sauce for a sweet, sticky and delightful final product. This recipe is written for both fresh and frozen chicken wings, too. Recipe from Wondermom Wannabe.
10. Instant Pot Teriyaki Wings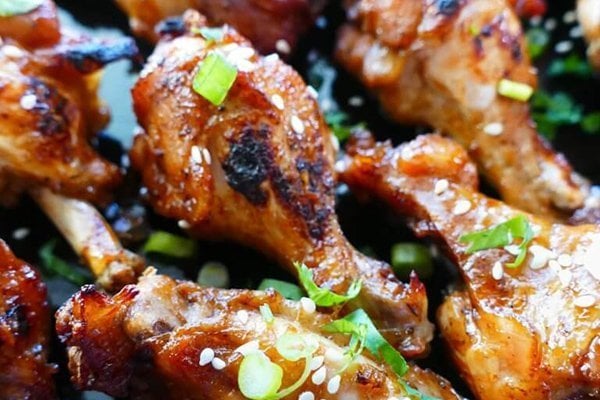 Chicken and beef teriyaki are fabulous, and it's because of that oh-so-delicious sauce. These wings are smothered with it for ultimate satisfaction. Serve with white rice and some steamed veggies or have them with crudites. Recipe from Paint the Kitchen Red.
11. Ranch Chicken Wings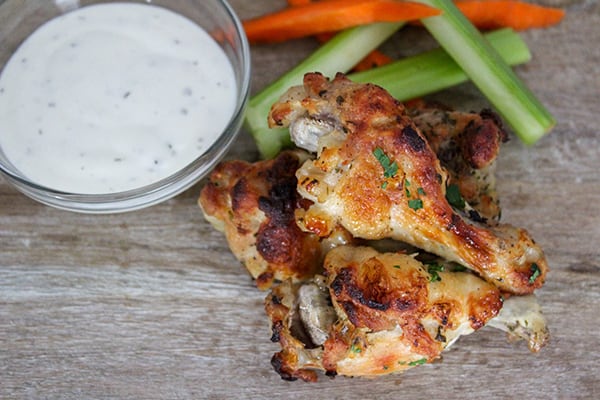 The ranch is loved amongst children and adults alike. These wings don't need the dipping sauce. They're ranch-flavored all the way through for finger food that's just a tiny bit addictive (fair warning). Bring this bar food staple to your living room couch for a comfort food dinner or party favor. Recipe from Bake Me Some Sugar.
12. Korean Sticky Chicken Wings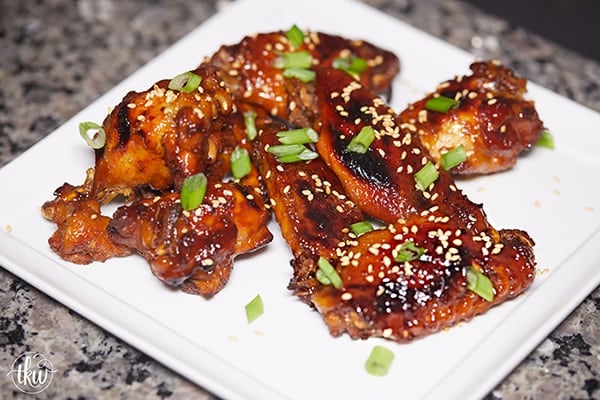 If you love Korean food and the distinct, spicy and delicious taste of gochujang, this is the perfect wing recipe for you. Red chili paste mixed with honey makes for a perfectly sticky sauce. Serve garnished with white sesame seeds and scallions for the best results. Recipe from The Kitchen Whisperer.
13. Honey Mustard Chicken Wings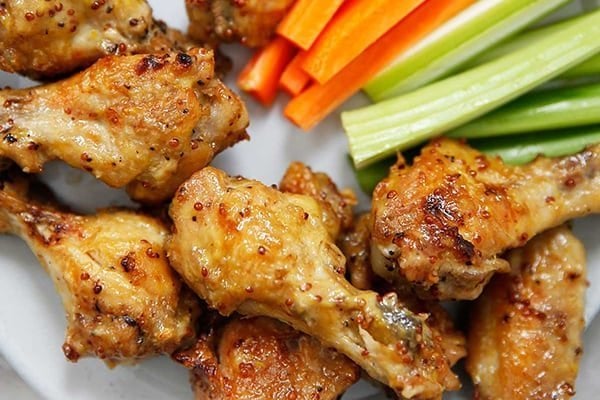 Honey mustard is a must-have for dipping chicken of all kinds in. These chicken wings are broiled in the stuff, and even better, it's homemade! Of course, to make things simpler, you can buy your favorite from the store. Recipe from Lexi's Clean Kitchen.
14. Honey & Lime Chicken Wings
Honey and lime are an underrated combination – especially for poultry. With a tangy zest from the citrus and the sweetness from the honey to balance it all out, these are just the right amount of sticky. With just three main ingredients, these are refined sugar-free and soy-free making them paleo-friendly and super healthy. Recipe from Whole Kitchen Sink.
15. Instant Pot Ginger Soy Chicken
This ginger-soy chicken is a great alternative to Chinese food for a homemade feel with a few simple, healthy ingredients and no added sugar. Perfect with some steamed veggies and rice, you'll be ready to make these again for sure. Recipe from Rasamalaysia.
Which of these will you make? Do you have your own favorite way to cook chicken wings in the pressure cooker? Let us know!