Have you ever tried an Instant Pot bundt cake recipe? Bundt cakes are iconic for gatherings and parties as an easy-to-slice and share dessert. We've collected a variety of flavors from red velvet and pumpkin to chocolate and apple for you to make in bundt cake pan.
---
WHAT IS A BUNDT CAKE?
A bundt cake is a cake that is baked in a Bundt pan. The shape is inspired by a traditional European brioche-like cake known as Gugelhupf. Bundt cakes are not generally associated with any single recipe. Instead, it is their distinct shape that gives them their popularity at gatherings and parties.
Cookware manufacturer Nordic Ware trademarked the name and began producing Bundt pans from cast aluminium. In order to successfully trademark the pans, a "t" was added to the word "Bund". Bund means "bunch" or "bundle" and refers to the way the dough is bundled around the tubed centre of the pan. Some believe Bund also refers to a group of people, making this dessert ideal for parties and gatherings.
A Bundt pan generally has grooved sides with decorative patterned shapes. The most defining design element is the central tube or "chimney" which leaves a cylindrical hole through the centre of the cake. A pan with a hole in the centre allows the heat to reach the batter in the middle of the cake which helps provide faster and more even heat distribution during cooking.
The fancy shapes and varieties of pans make for beautiful desserts that are so decorative there is often no need for elaborate frosting. This again makes it fitting for last-minute gatherings. Steaming in the Instant Pot also free's up space in the oven for main entrees and side dishes.
WHICH BUNDT CAKE TO USE FOR INSTANT POT?
If you plan to purchase a bundt pan specifically for your Instant Pot, just make sure it fits inside with a trivet and sling. This Nordic Ware 6-cup Bundt pan fits in 6 -quart Instant Pot or larger. There are varieties of shapes and designs these days, so you can get very creative.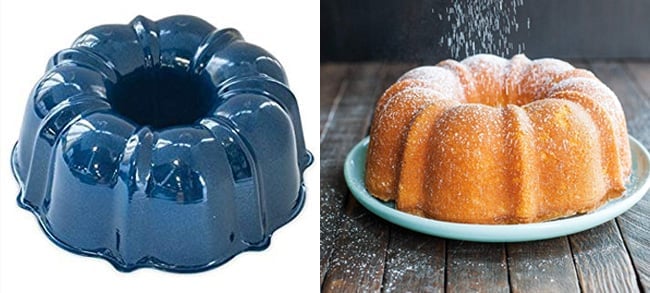 ---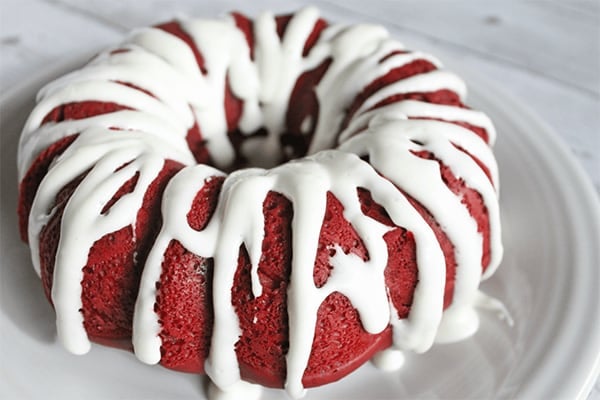 Look at that drizzle! It's a perfect balance adding milk to thin the glaze just to the point that it was easy to drizzle but thick enough to stay on the cake. Recipe from Margin Making Mom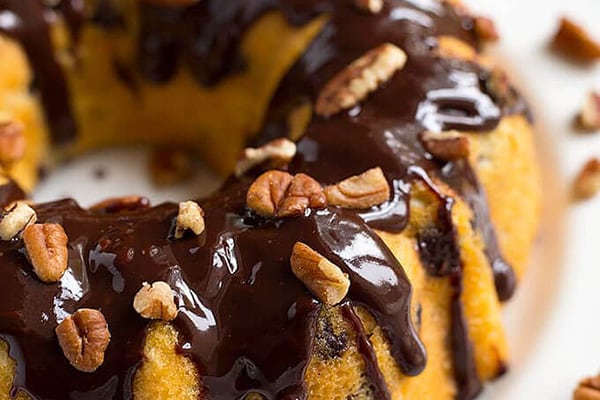 Instant Pot Pecan Chocolate Chip Cake is a doctored up box cake mix. Ganache topping takes this to another level from ordinary. Recipe from Simply Happy Foodie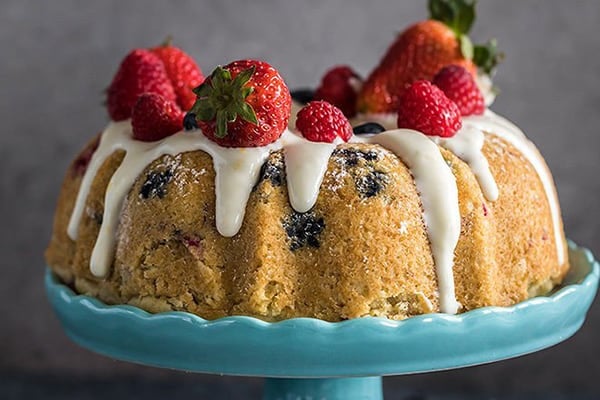 This soft and moist vanilla cake is filled with fresh summer berries and topped with a cream cheese glaze making it the perfect dessert. Just remember to cover with an aluminium foil as you put it inside the Instant Pot to keep condensation from dripping on your cake batter. Recipe from Cook With Manali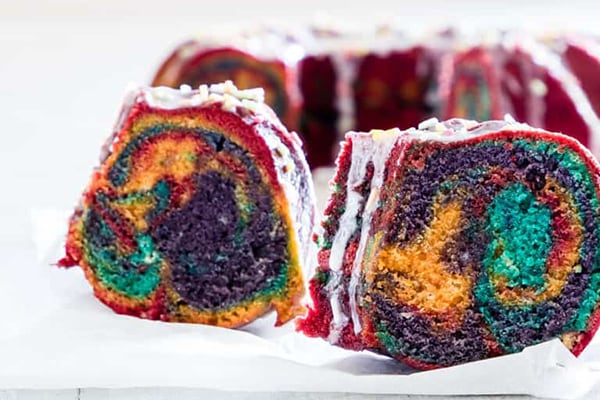 The kids will have so much fun in the kitchen helping you with this one and the end result is almost too pretty to eat. Anyone having a unicorn themed party? Recipe from Recipes From A Pantry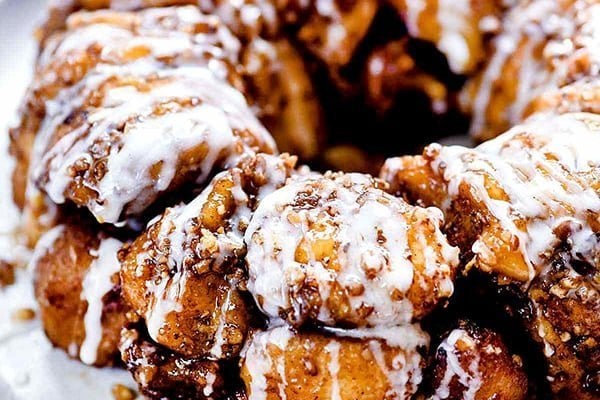 This easy pull-apart bread starts with frozen dinner rolls that rise overnight and are then baked in the Instant Pot pressure cooker for a sweet and fast cinnamon sugared breakfast or brunch treat. Recipe from Foodie Crush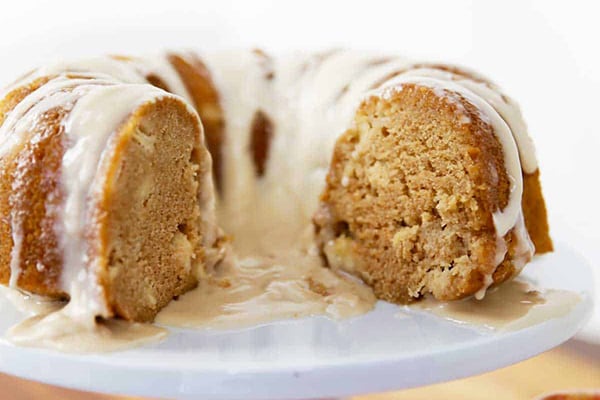 If you love apples this is a great bundt cake for you. Perfect for apple season and made with a yummy maple glaze. Recipe from Skip To My Lou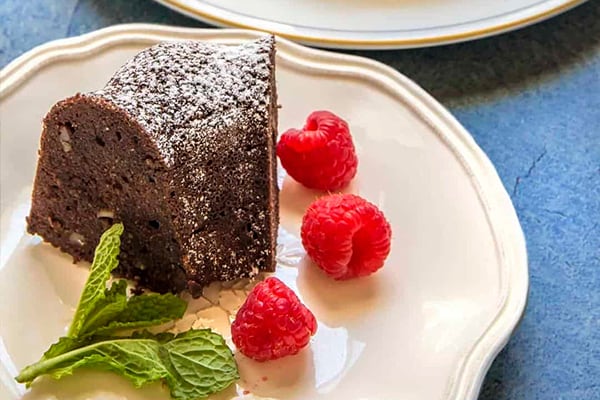 Keto chocolate cake with walnuts will satisfy your sweet tooth if you are low-carb or keto! The batter is made up of almond flour, swerve, unsweetened cocoa powder, baking powder, eggs, heavy whipping cream, and coconut oil. Recipe from Two Sleevers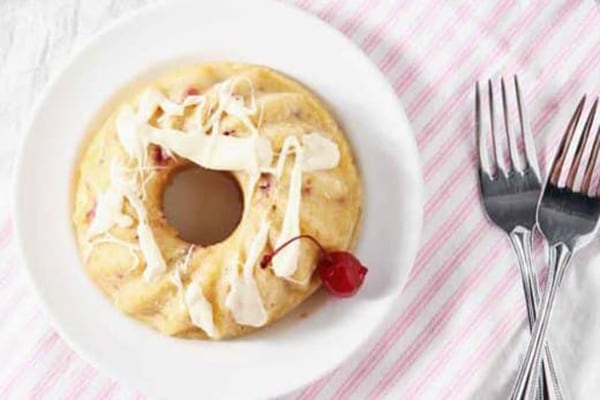 Sweet and simple, Mini White Chocolate-Cherry Bundt Cakes highlights a blend of simple vanilla, almond and white chocolate flavors with an added pop from juicy maraschino cherries. These Bundt cakes are considerably denser than an oven-baked cake because they were steamed, but they are equally delicious. Recipe from The Speckled Palate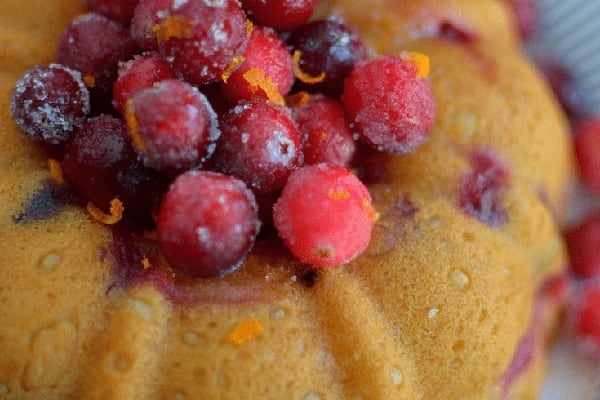 This Cranberry Orange Bundt cake is gluten-free and is simply bursting with flavor. A wonderful combination of fresh tart Cranberries and lightly sweetened Orange creates a moist and delightful cake. The perfect cake for breakfast, snacking or dessert. Recipe from The Belly Rules The Mind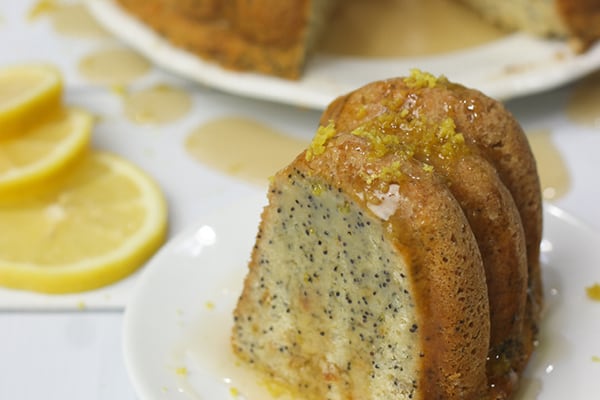 This cake is wonderfully fresh, slightly tangy, and so lemon-y. Traditions are meant to be kept when they taste like this one. Recipe from Traditional Cooking School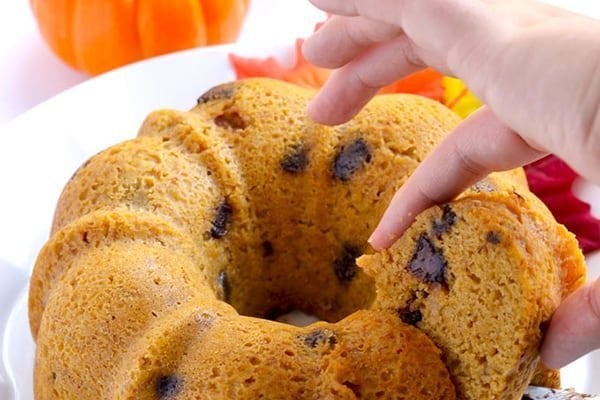 It's pumpkin season, so you can have your pumpkin spiced latte with this sweet chocolatey treat. Recipe from A Pinch Of Healthy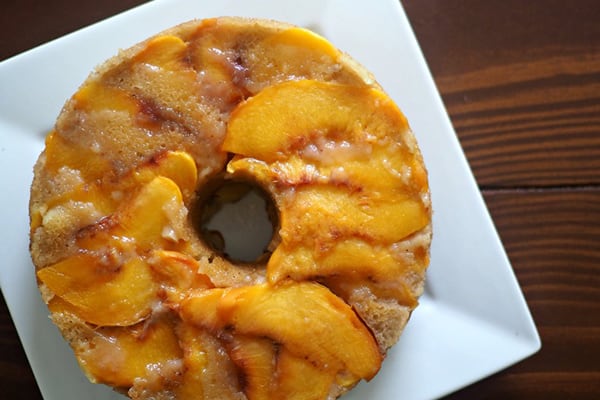 A great start to your day or a delicious ending, either way, this cake is naturally sweetened, has no oils or butter, made with homemade Greek yoghurt, applesauce, egg, fresh fruit, and maple syrup. All things good for you while still feeling like a treat. Recipe from This Pilgrim Life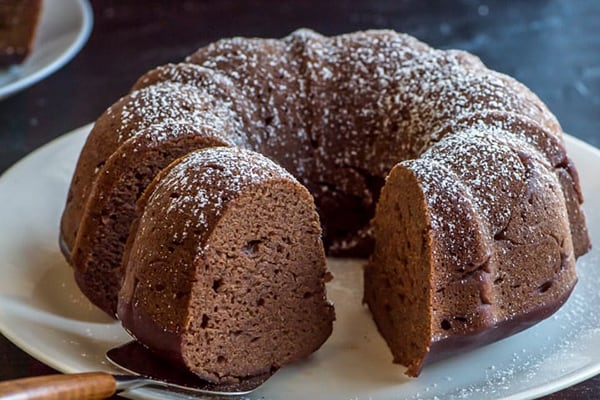 Want a flavor that's a bit different and naturally sweet? This date cake has enough sweetness that there's no frosting needed, just a dusting of powdered sugar. Recipe from Simmer to Slimmer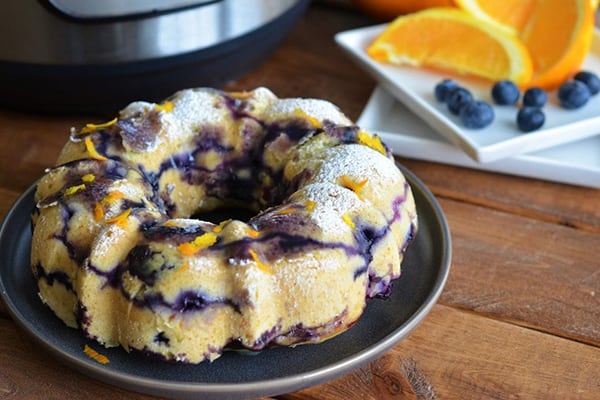 Instant Pot Orange Blueberry Muffin Bread is the perfect addition to any morning! Not too sweet, and packed with tons of flavor, this bread will help you and your family get the morning started the right way with no stress! Recipe from I Don't Have Time For That.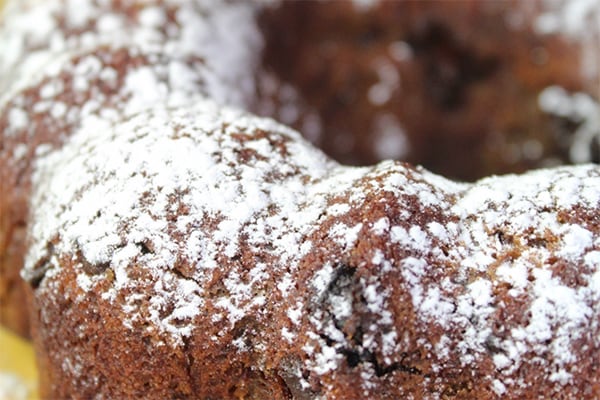 A healthier take on the traditional banana cake cooked up in the Instant Pot without heating up the whole house. Your bundt will come out more moist, and less dark from the Instant Pot than if you cooked it in the oven. Recipe from Rebooted Mom.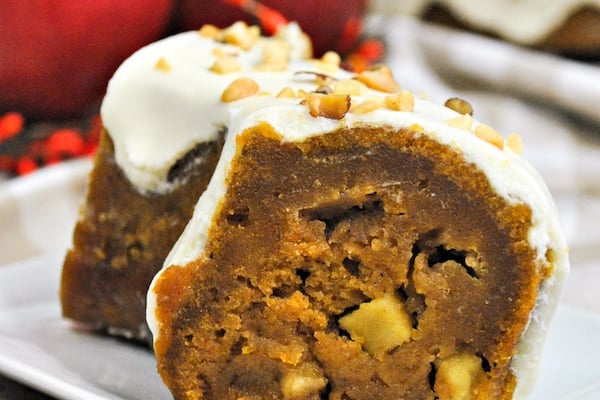 If fall has been good to you and brought you a bounty of apples, set aside 30 minutes for some pressure cooking and make this amazing Instant Pot Apple Pumpkin Bundt Cake. It's super fluffy, creamy, and easy. Recipe from Crystal and Co.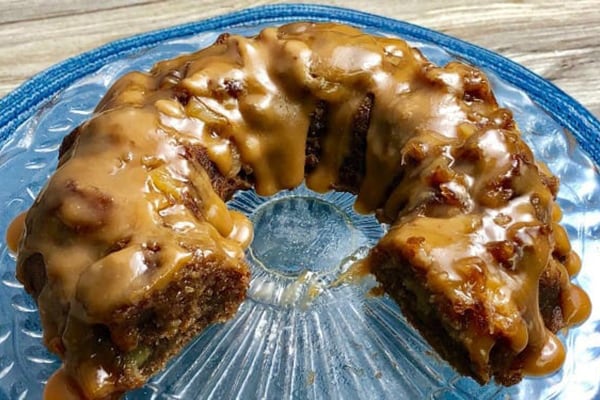 You won't find a cake that's more heavenly and moist. Because it's wonderfully rich, your guests will be completely satisfied with a small portion. Who doesn't love Rum Sauce and a good shot of whipped topping? Recipe from Ched Alli.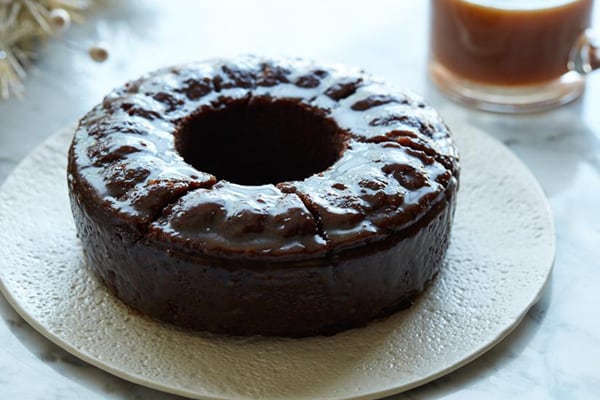 This is the perfect dessert to cook in the Instant Pot®, a sticky, rich pudding cake baked in an adorable, small bundt pan. Flavored with holiday spices and dates, this will be your new go-to winter dessert. Using alternative flours for the best result with this steaming technique, and the happy side effect is that this dessert is also gluten-free. Recipe from Food Network.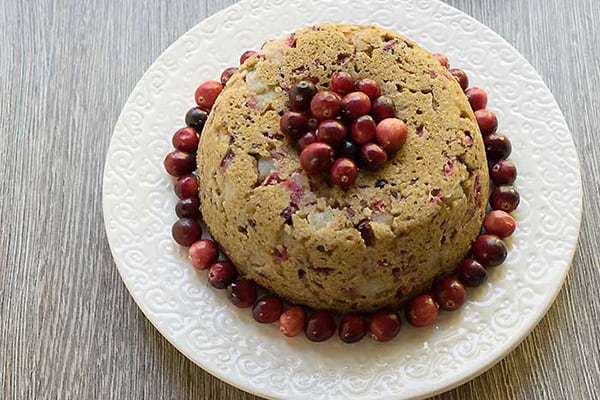 This cake is super moist since it's steamed and reminiscent of an English steamed pudding. It's sweetened by a mixture of agave and stevia. You can vary the fruits to match up with the season. Recipe from Healthy Slow Cooking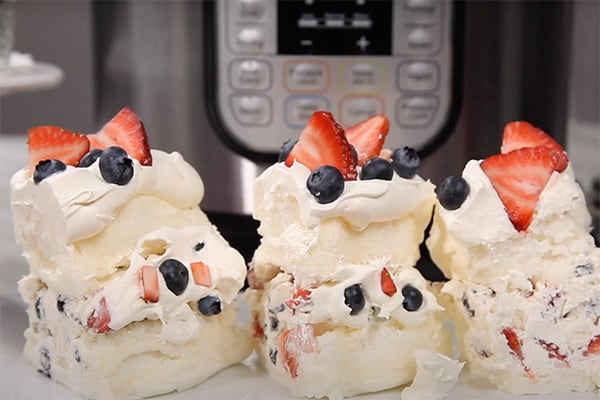 This beautiful berries and cream angel cake is a perfect light dessert. Always a crowd pleaser and show stopper! Remember, cake is for life, not just for holidays. Treat yourself! Recipe from Chop Secrets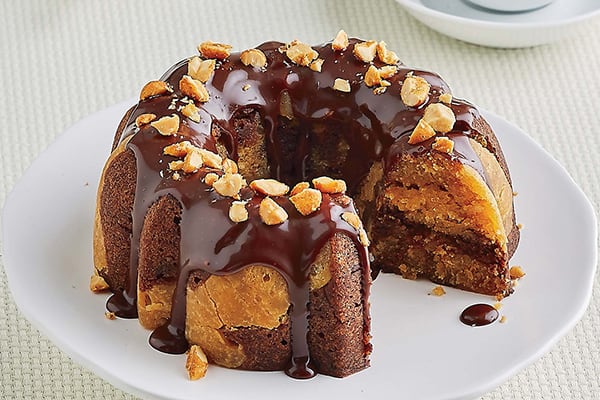 If you like Reeses candy, you will love this flavor combo. Rich flavors in each bite will take you back to your childhood. Recipe from Instant Pot Official.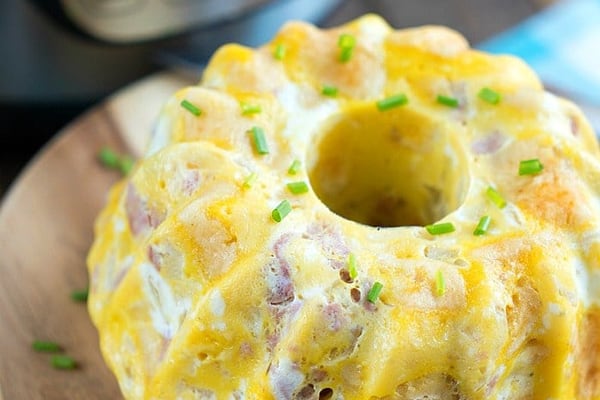 A yummy pressure cooker breakfast bundt cake full of eggs, biscuits, ham or bacon & more. Load it up and enjoy it for brunch! Recipe from The Typical Mom.