Run out of fresh meat or veggies but got a stash of frozen food for emergencies? This collection of Instant Pot frozen food recipes will help you get dinner on the table in no time. Whether you've got frozen chicken, salmon, beef, corn, potatoes, or any other veggies, we've got a delicious meal for you to try.
---

Are you a person who loves Costco, BJ's, or Sam's Club? These places are perfect for finding great deals, especially in the frozen food arena. Obviously, with bulk shopping, you can't eat it all, but you can definitely freeze it. Then enjoy for several different meals in the future when you are crunched for time.
Who isn't busy and crunched for time? The thought of cleaning, cutting, peeling or thawing can suddenly turn a great meal idea to a dreaded sweat-box in the kitchen. Keeping ingredients simple and accessible makes healthy eating more attainable. Veggies that are already washed and precut saves your prep time. If it's as easy as cutting a bag open and dumping it in a pot, then you are more likely to eat those peas and carrots, then order a pizza. Well, let's hope so at least.
We can't always go to the store when we want to have fresh produce or meats from the butcher. And sometimes the product is just not in season. Freezing allows you to enjoy what you love when you want to eat it.
Flash-freezing is a method of accelerated freezing immediately after the item is harvested, at its peak of perfection without the use of artificial preservatives. It also helps to resist freezer burn allowing for much longer shelf life. It also locks in the nutrition, texture, and flavor. So, here is a list of frozen foods you can cook up in your Instant Pot together with our favourite recipes.
You might also like to check out this cookbook with recipes using frozen foods.
Best Frozen Foods To Cook In The Instant Pot:
Frozen chicken (breast, wings, diced meat)
Frozen beef (roast, ground beef, diced beef)
Frozen pork (ground pork, tenderloin or loin, diced pork)
Frozen meatballs
Frozen shrimp and fish fillets like salmon, cod, and haddock
Frozen clams for chowder
Frozen potatoes, broccoli, beans, carrots, peas, corn, and mixed vegetables
Frozen mushrooms
Frozen berries
Frozen stocks & broths
We have some handy Instant Pot recipes using different frozen foods to share with you!
---
Frozen Meat & Poultry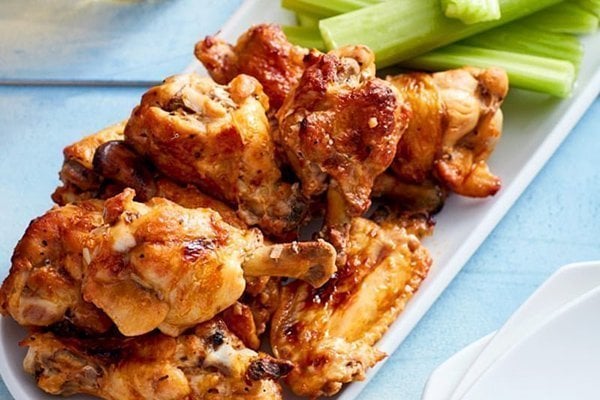 If you're looking for a super fast and easy recipe for how to make Instant Pot buffalo chicken wings from frozen, this is it! The wings thaw quickly and cook in no time, and smothered in the delicious buttery hot sauce, they are so delicious! Suitable to low-carb, gluten-free and keto diets. This is a guest recipe from the cookbook From Freezer To Instant Pot by Bruce Weinstein and Mark Scarbrough. Recipe from Instant Pot Eats.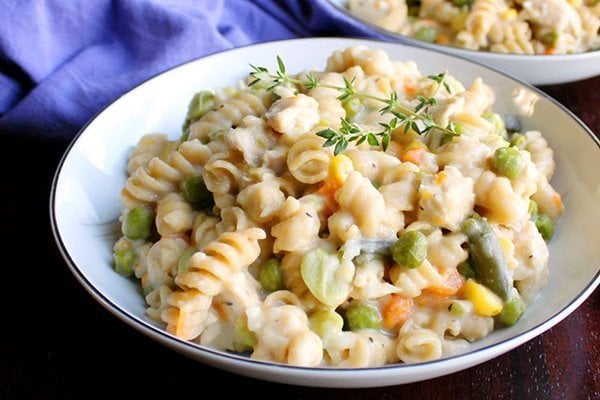 This Instant Pot creamy chicken and noodles recipe is based off a family favorite, chicken pot pie. This hearty meal is creamy, delicious and will please the whole family. This recipe is by our contributor Carlee from Cooking With Carlee. Recipe from Instant Pot Eats.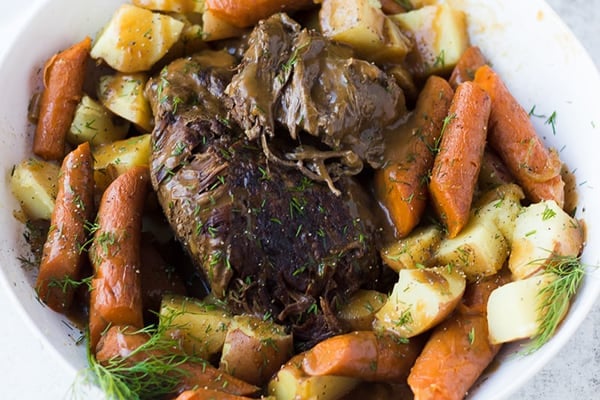 Take a frozen roast beef and potatoes and in just a couple of hours turn it into the most delicious pot roast meal you've ever had. No one will ever know you forgot to defrost the roast for dinner. Recipe from Oh So Delicioso.
Also, check out Instant Pot 'Frozen' Roast Beef & Potatoes.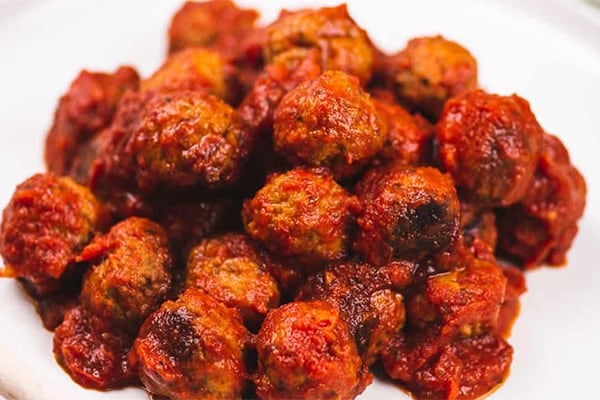 Want quick and easy comfort food that doubles as an appetizer and dinner? Cook frozen meatballs in just 5 minutes using your pressure cooker. You can also make these Instant Pot Italian meatballs ahead and reheat them in the microwave easily. They store well for freezer meals, and can be made into sliders, or served with zoodles, soups and stews, and sandwiches. Recipe from The Butter Half.
Frozen Pork Tenderloin in the Instant Pot is a quick and easy way to make a delicious meal in just about one hour. The method is very simple, and you can also apply this strategy to other meats. Recipe from Sweet and Savory Meals.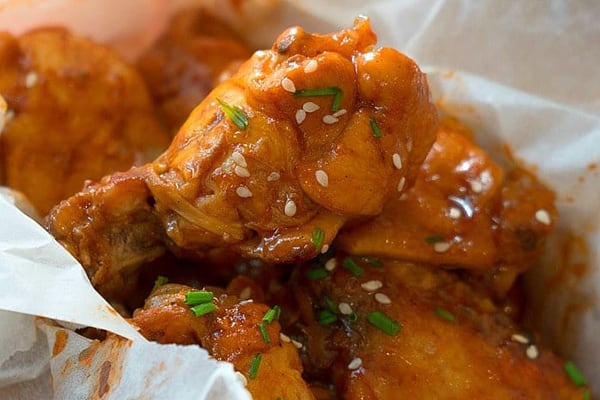 Having frozen chicken wings and breasts in the freezer for just in case situations is smart planning. But knowing how to cook them fast is even better. From freezer to dinner in less than 30 minutes! Choose your favorite barbecue sauce and get your stack of napkins ready. Recipe from The Typical Mom.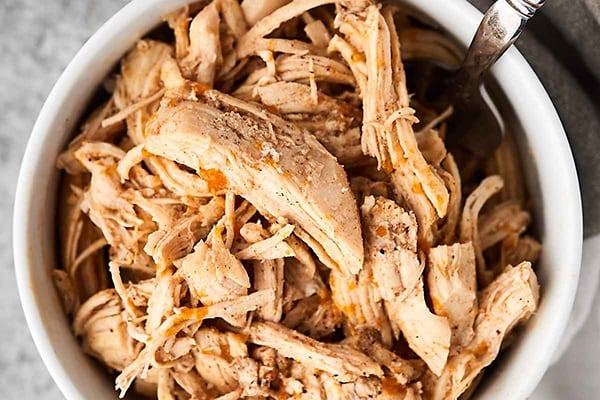 This Instant Pot Shredded Chicken Recipe using frozen chicken breasts is perfect for meal prep and a great base for so many different recipes! You can use it in salads, soups, sandwiches, enchiladas, or nachos. Recipe from Show Me the Yummy.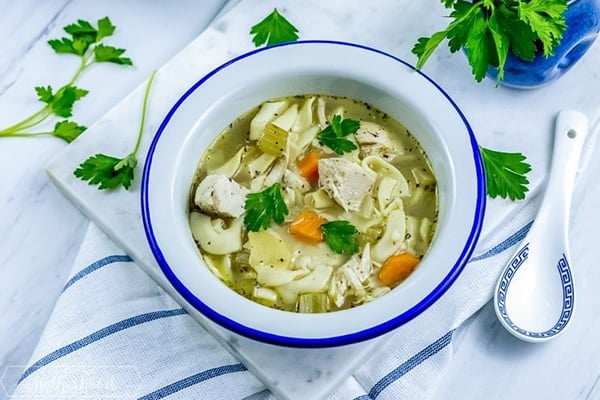 What makes this soup amazing when you are sick is that it's made in the Instant Pot which means it cooks in no time! There's no need to remember to thaw out your meat, just use frozen chicken breasts and throw all your other ingredients in without using much brain power or energy so you can return to your comfy couch, blanket, and movie. Recipe from Balancing Motherhood.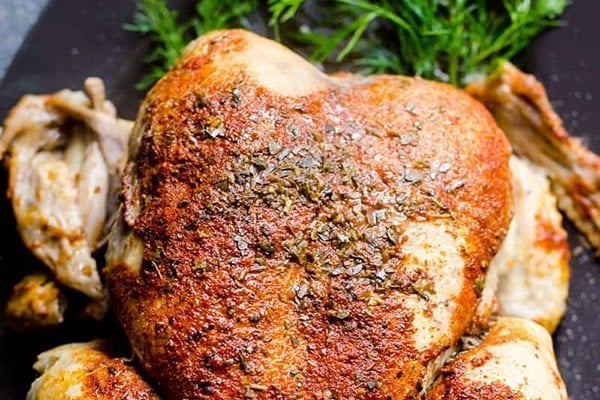 Imagine putting a whole frozen chicken in Instant Pot and having tasty rotisserie-style chicken in under an hour. Just rinse frozen chicken so oil and then spices will stick to it. Wash sink after rinsing. When your done cooking the chicken you will have flavorful golden liquid broth at the bottom to make soup! Recipe from iFood Real.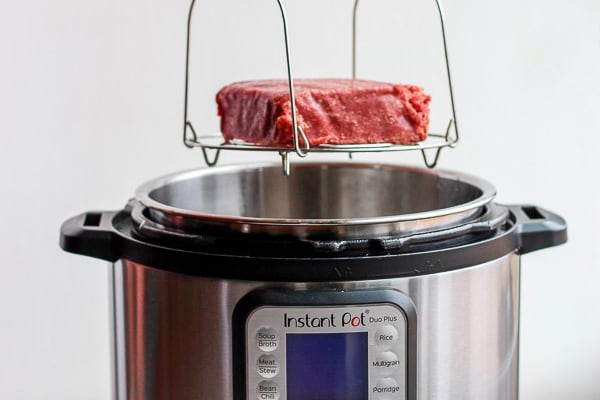 So it's dinner time and you realize you forgot to take out your hamburger for dinner. We've all been there. All hope is not lost. That's why you have your handy dandy Instant Pot. Recipe from The Wooden Skillet.
Frozen Fish & Seafood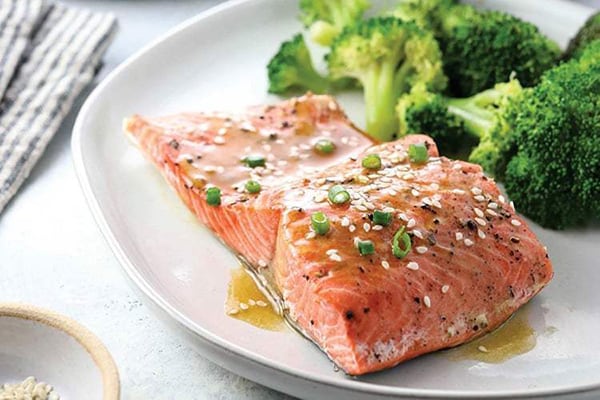 This quick and easy Instant Pot salmon with soy-ginger dressing and broccoli is a lovely, nutritious dinner meal. If you want to use frozen salmon fillets, all you have to do is add 2 minutes to the cooking cycle. Takes the hassle out of thawing the fish first and makes this dish more affordable. This is a guest recipe from The Fresh & Healthy Instant Pot Cookbook by Megan Gilmore. Recipe from Instant Pot Eats.
This is our quick and easy recipe for Instant Pot fish braised in Italian broth of cherry tomatoes, olives, capers and roasted peppers. It's bursting with Mediterranean flavors, and you can make it with frozen white fish or salmon.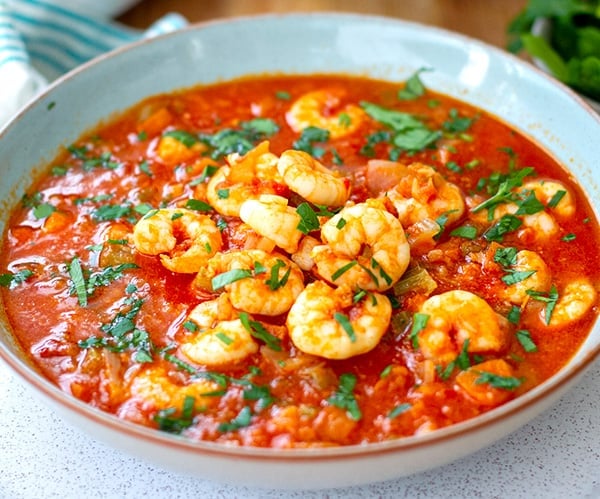 Cooked from frozen, this tomato garlic shrimp dish can be made in 15 minutes using the Instant Pot. It's gluten-free, paleo, Whole30 and low-calorie and can be served with a variety of sides. Recipe from Instant Pot Eats.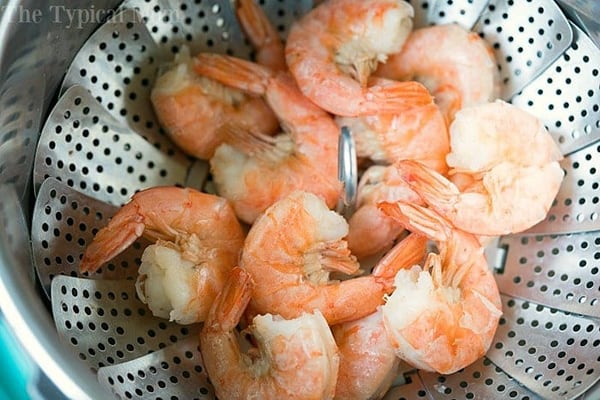 Wondering how to cook frozen Instant Pot shrimp so they're perfectly pink when they're done? There is literally no cooking time at all. Try this Shrimp Alfredo. Recipe from The Typical Mom.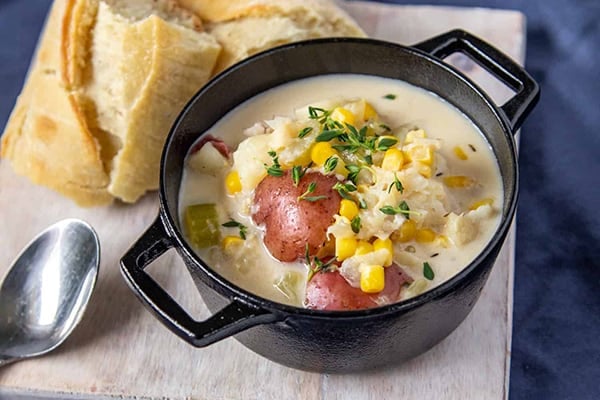 This recipe for Instant Pot Fish Chowder is so simple, delicious, and creamy. Just chop up some veggies. Add them to the Instant Pot with some broth and frozen fish fillets (no need to thaw!). Serve with some warm bread for the perfect weeknight dinner! Recipe from Cardamom & Coconut.
Frozen Veggies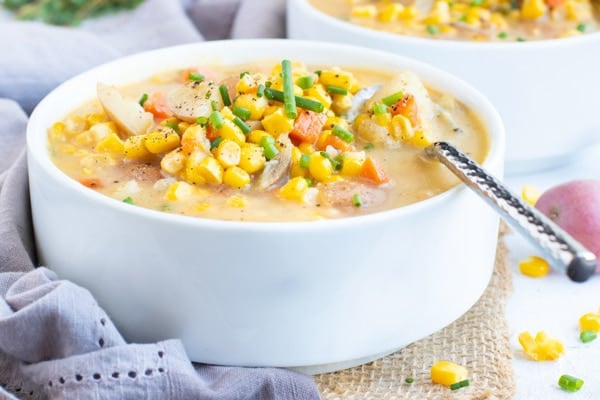 Instant Pot Potato Corn Chowder is a quick and easy gluten-free, dairy-free, vegetarian and vegan soup recipe that is full of flavor! One reason this is so quick to make is because of the frozen corn used. The amount of time you save by simply opening up a bag of frozen corn versus making a mess cutting up ears of corn in your kitchen is worth the slight difference in freshness.Recipe from Evolving Table.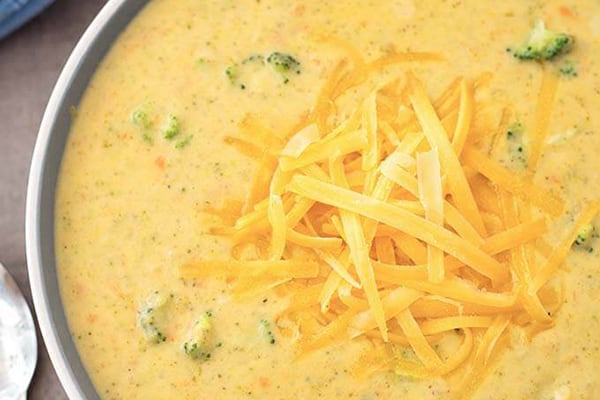 This soup is thick and rich, with the perfect balance of sharp cheddar cheese and broccoli. Using frozen broccoli will cook up faster and softer. Recipe from Simply Happy Foodie.
We all love fresh, but sometimes it's just not in season when you are craving it. Using your pressure cooker is the easiest way to steam frozen corn on the cob to perfection every time. Recipe from The Typical Mom.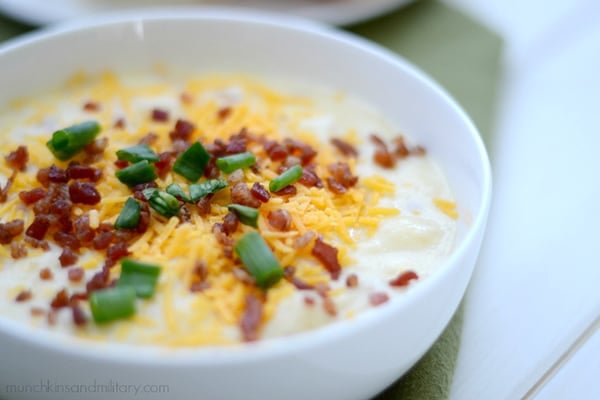 This easy Instant Pot potato soup recipe uses frozen hash brown potatoes to cut down on prep time and bring this hearty soup to the table even faster! No peeling, no dicing, no measuring, just empty the packages, dump and go! This a great option when you don't have a full kitchen to work with. Recipe from Three Little Ferns.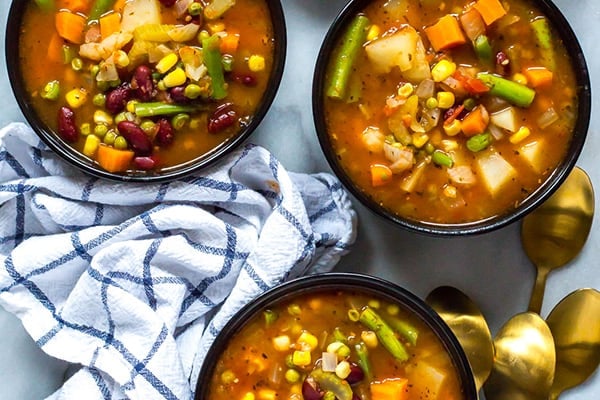 This Instant Pot Vegetable Bean Soup is a delicious vegetarian, gluten-free soup recipe that comes together in one pot – and it's much healthier for you than store-bought canned soup! It is also really versatile and you can just use a giant bag of frozen veggies to cut down on prep time. Recipe from Eating Instantly.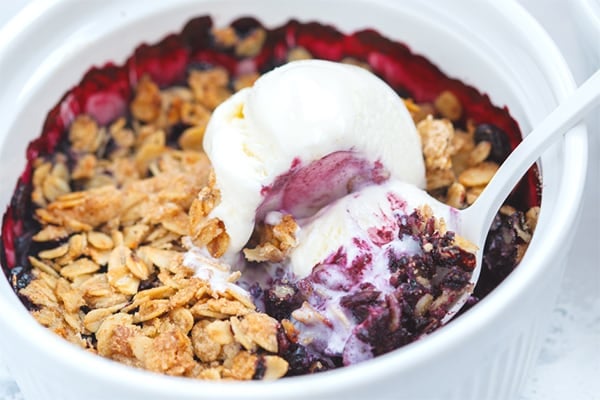 Here is a healthy and simple dessert to bring to the table using frozen berries. This recipe is ridiculously easy to adapt to gluten-free (just use gluten-free oats) to make this berry crisp a big win for everyone! Recipe from Easy Instant Recipes.
---
SAVE THESE FROZEN FOOD IDEAS TO PINTEREST