Today, we are sharing our latest installment in our series of Instant Pot cookbook reviews. We love sharing recipes with you, but we're also eager to share great written resources as the Instant Pot grows in popularity, and more cookbooks or guides are on the market. In this post, we're featuring author, Kristy Bernardo's cookbook Cooking from Frozen in Your Instant Pot.
---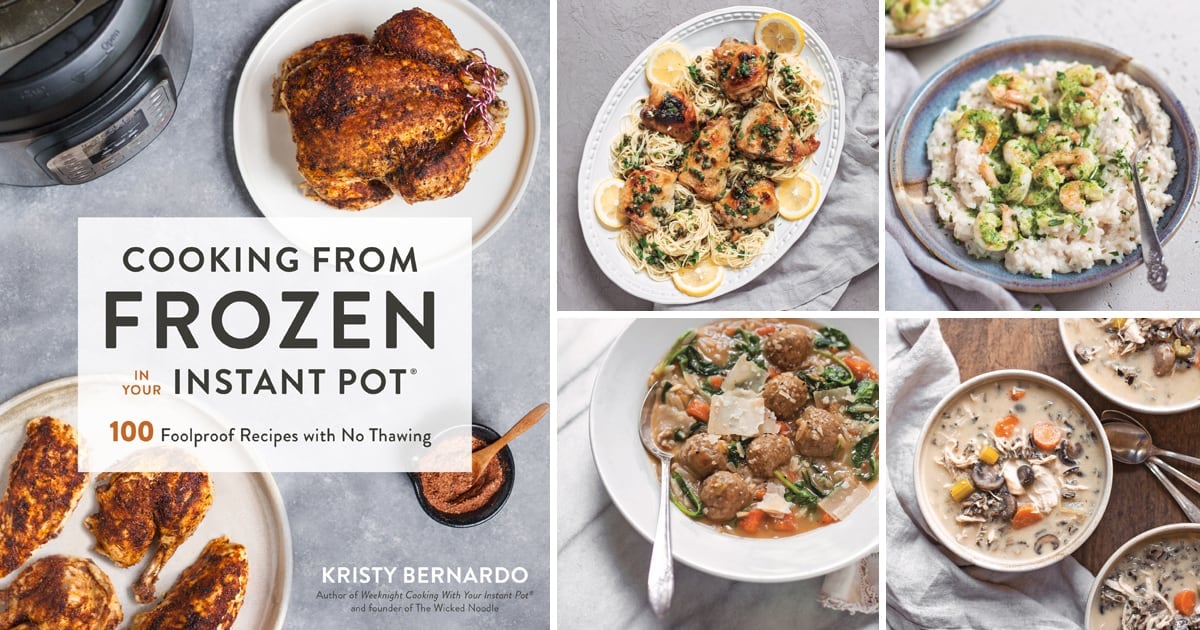 The book: Cooking from Frozen in Your Instant Pot
The focus: 100 recipes covering all the bases, including juicy chicken, tender beef and succulent seafood without having to defrost anything.
Featured guest recipes: Instant Pot Frozen Chicken Piccata With Lemon & Capers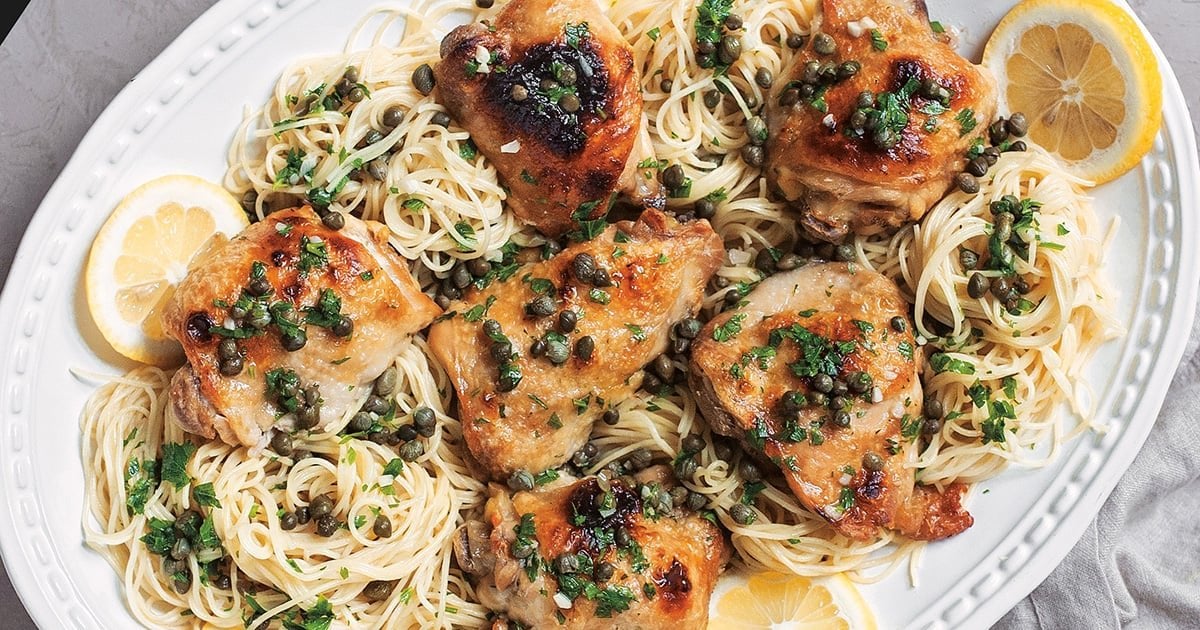 About the cookbook
The Instant Pot® has been a game-changer in the kitchen, making easy, healthy, delicious meals a snap, and "cooking from frozen" takes the convenience factor to the next level. Kristy shows how you can pull meat directly from the freezer, pop it into your multi-cooker, press a button, and sit down to an incredible homemade dinner in no time.
Kristy knows the struggles of defrosting and cooking from frozen meat and vegetables, and writes in the introduction, "Planning ahead to unthaw something that morning or the night before doesn't happen as often as we'd like. But the Instant Pot changes all that. You will love putting something frozen unrecognizable into your Instant Pot, closing the lid and seeing it magically transformed into a delicious meal when you open it back up! The meat gets incredibly tender and you won't be able to tell the difference from a roast that's never been frozen before."
The 100 recipes in Cooking from Frozen in Your Instant Pot cover all the bases, including juicy chicken, tender beef and succulent seafood divided in the chapters Chicken Dinners in a Flash, Lightning Fast Beef and Pork Entrees, Effortless Seafood Feasts, Hearty Soups and Salads, Simple, No-Sweat Sandwiches, and Quick and Delectable Side Dishes. In addition to the tips on using an Instant Pot for frozen meals, Kristy reveals her favorite recipes, such as Blackened Chicken Thighs, Meatballs in Tomato-Chipotle Sauce, Easy Shrimp and Sausage Boil, Chicken and Wild Rice Soup, and Salmon BLTs.
What we love about this cookbook
It's cost-effective to buy meat on sale and buy in bulk. However, it can also backfire against a thrifty shopper if they don't actually use what they are buying. Instead of being discouraged about the time it takes to defrost something or creating a recipe, this book makes things simple to understand. Recipes don't have too many steps or a labyrinth of stages to sort through. All are pretty straight forward enough to be able to walk away for an hour to get other tasks done.
You can now even change your mind and choose pork instead of chicken since you don't have to be stuck with what you've already pulled out. Life can be unpredictable and dinner might not even happen if you suddenly got invited somewhere else, so now in goes back that piece of meat in the fridge. But now it's a ticking clock of when you need to cook it before it goes bad.
The tip section or page is really helpful. It reminds you that there is still planning involved in your meal prepping. You can't literally throw a huge family size chunk of meat into the pot and that's it. It's wiser to pre-freeze the meat into the portion sizes you most likely will be cooking. Regardless of pressure cooking, that's just smart to do to make your life easier for future meals.
Who is this book for?
This book is for anyone who is tired of forgetting to defrost their dinner and tired of ordering pizza because they have no time to watch chicken thaw out. That's pretty much most of us. We end up sacrificing nutrition and healthier meals due to simply forgetting to take something out of the fridge. Instant Pot boast about its ability to cook fast meals and even frozen meats. But even though an Instant Pot owner may know that, what are the actual minutes for a frozen chicken breast?
This book is a go-to for all things frozen. Anyone busy, from working mothers to single college students can benefit from this time saver collection. Maybe it was your responsibility to take out the frozen item before leaving the house. Before admitting guilt, offer to fix dinner instead! Major points right there and disaster averted.
About the author
Kristy Bernardo is the author of Weeknight Cooking with Your Instant Pot and founder of the blog The Wicked Noodle. She has worked as a personal chef, teaches cooking classes, speaks at conferences, and appears on television. She lives in Ashburn, Virginia.
Photo credit: Becky Winkler
---