Learn how to make Instant Pot Japanese curry the whole family will love. This simple homemade recipe is made from scratch rather using ready-made boxed curry and is super delicious. We used chicken, carrots and potatoes but you can make a vegetarian/vegan version as well. We've provided instructions below.
WHAT IS JAPANESE CURRY?
Japanese curry is one of the most popular dishes in Japan and is enjoyed in many countries around the world. It can be made with a variety of meats and vegetable but the key is its thick, gravy-like curry sauce. And, Japanese curry comes with a lot of sauce! The flavour is a crossover of Japanese, Indian and Western cuisines.
Many people resort to store-bought curry sauce out of the box (e.g. Golden Curry) but it's quite easy to make from scratch at home. It will be much healthier and all of the ingredients are usually easily available at the supermarket. This sauce is sometimes poured over breaded pork or chicken cutlets (katsu).
Our Instant Pot Japanese curry is based on a few traditional recipes and the ingredients that often go into the commercial sauce.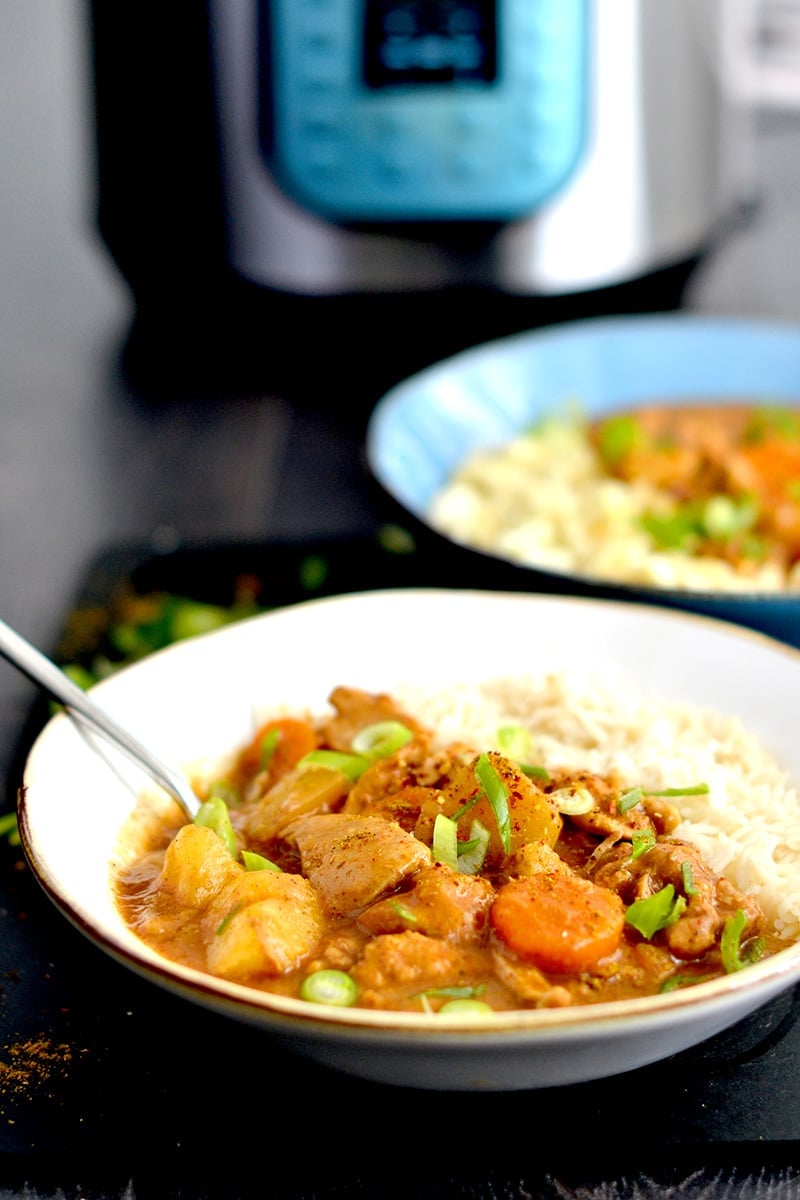 VEGETARIAN & VEGAN JAPANESE CURRY
This Japanese curry recipe is made with chicken but you can easily turn it into a vegetarian and vegan version. Use 2 cans of rinsed chickpeas instead of chicken and vegetable stock. The rest of the ingredients are pretty much the same (feel free to add more potatoes or carrots). You can also add a cup of frozen peas for extra protein and colour. The cooking time will remain the same BUT you don't need to do 15 minutes of natural release. You can perform a quick release to let off the pressure once the cooking timer stops. Then follow the steps as described.
HOW TO MAKE INSTANT POT JAPANESE CURRY
For this recipe, we are using free-range, skinless chicken thighs. You will need to cut them into bite-size pieces, somewhere between 6-8 pieces from each thigh. Chicken breast or various diced chicken can be used. Turkey and pork meat would also work well in this curry. Season with a little salt and pepper. If not using chicken, prepare chickpeas, beans, peas or whatever you like.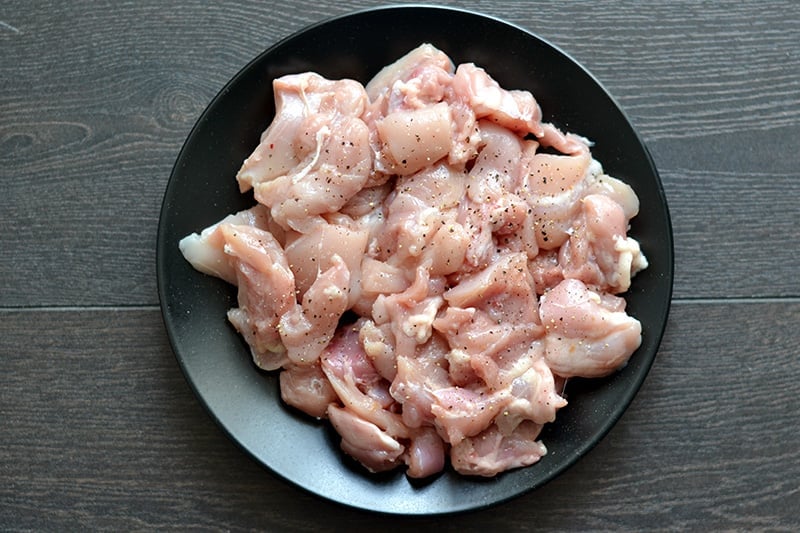 Cut up the onions, potatoes and carrots. I used baby potatoes in our recipe.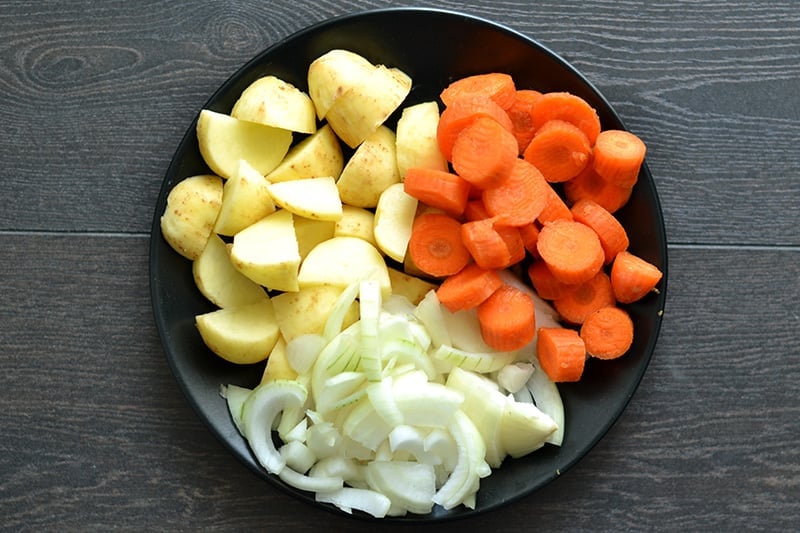 Here is what we used to flavour our curry: fresh ginger and garlic (it does work best with the fresh stuff but you could use powders if needed), mild curry powder, garam masala (Indian spice blend), chili powder or cayenne pepper, ketchup, tomato paste, a little honey, plus soy sauce and chicken stock (swap for vegetable stock).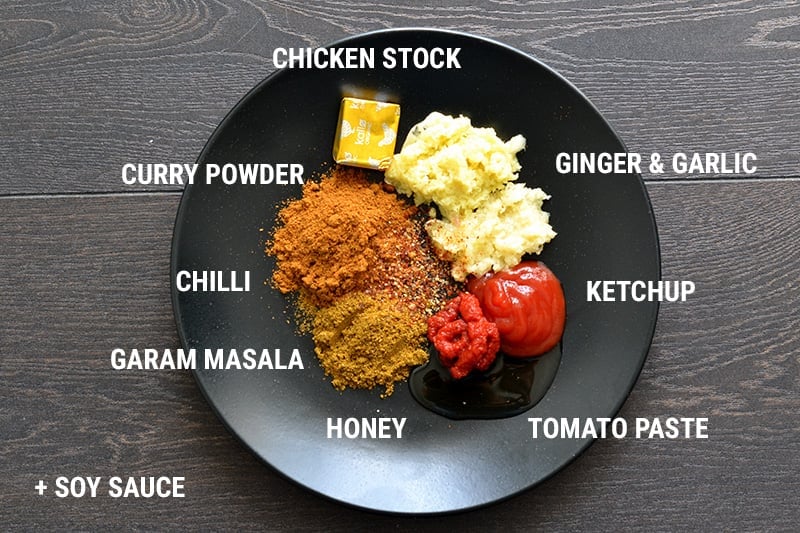 First, you will need to sauté the onions in some butter (or dairy-free alternative). Then you add the chicken, veggies and our flavourings.
Stir everything through and add the stock. The lid goes on and the curry will have to cook for 10 minutes at HIGH pressure. Once cooked, the meat and potatoes should be nice and soft (see full timings in the instructions below). It might seem like there is a lot of broth liquid. Don't worry! We're about to thicken it into the most delicious gravy.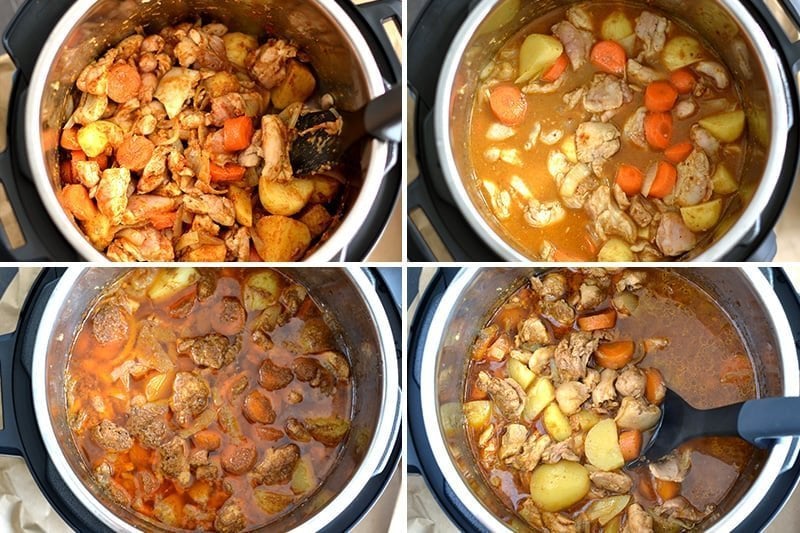 HOW TO THICKEN THE CURRY
Okay, this is the crucial part and this is what gives a Japanese curry its velvety texture and body. Using a ladle, scoop about 1-2 cups of the broth into a bowl or a blender. We're going to make a cheat's roux (thick flour mixture) that will thicken our gravy. Add the flour to this bowl and either whisk it vigorously or process in a blender for 5-10 seconds, which is what I did.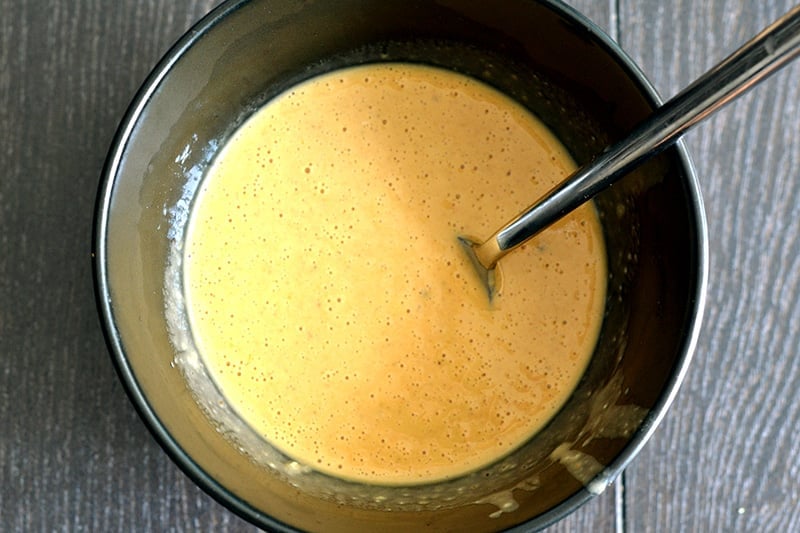 The flour is starchy and will thicken the broth. The main thing is to avoid any lumps, that's why blending might work better than whisking. We're going to add more soy sauce and tomato paste to this roux and then stir it back into our curry. That's when the magic happens and the curry suddenly thickens. Have a taste and add a little more salt if you need. It's now ready to serve!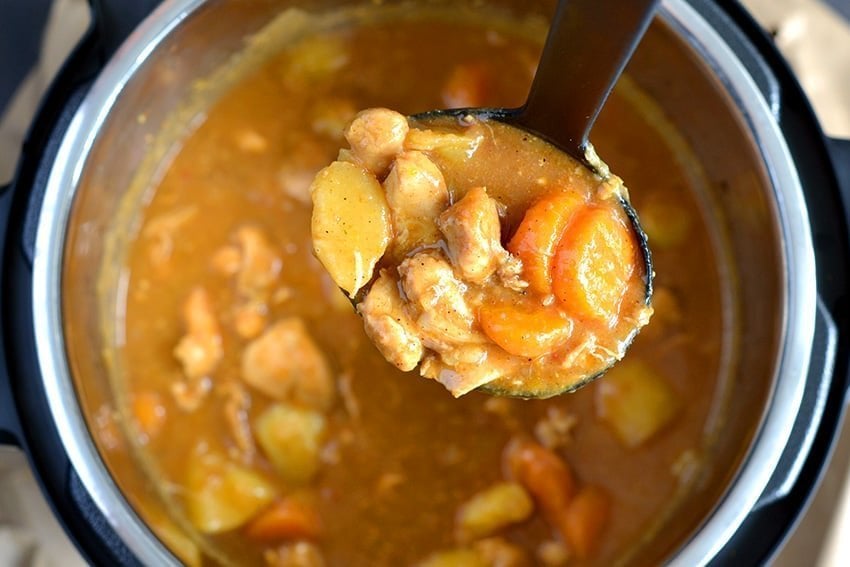 WHAT TO SERVE WITH JAPANESE CURRY
This curry deserves a simple side dish that will easily absorb all that delicious gravy. Regular rice, brown rice, or quinoa will work well and if you want a lower-carb version, try serving this curry with cauliflower rice instead. It's delicious and the crunch works well with the soft potatoes and carrots. You can also serve this curry with some crusty bread or naan bread to mop up the sauce.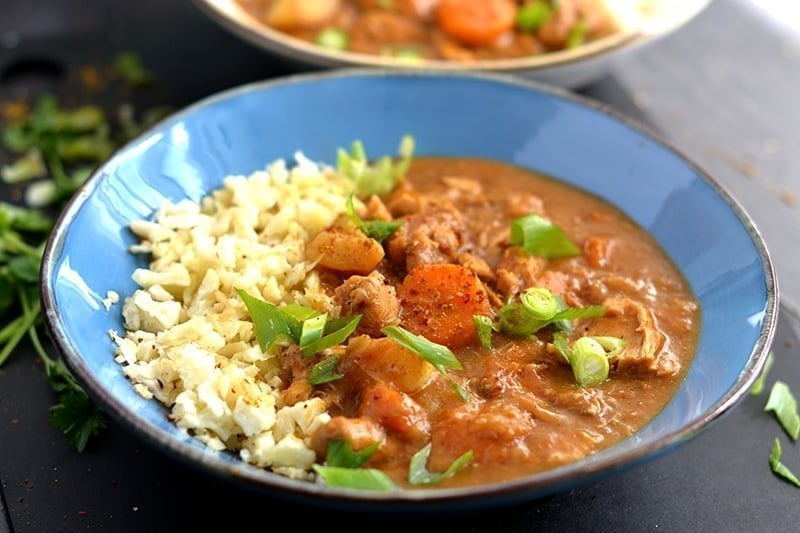 MORE INSTANT POT CURRY RECIPES
Print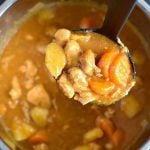 Instant Pot Japanese Curry
Author:

Prep Time:

25 minutes

Cook Time:

30 minutes

Total Time:

55 minutes

Yield:

4

Category:

Main

Method:

Instant Pot

Cuisine:

Japanese
|