Have you got into making Instant Pot casseroles yet? Combining ingredients in a one-pot meal that nourishes a family on a budget is what makes casseroles the go-to search for low-stress meals. It's perfect for bringing to pot-luck-parties or offering to friends and neighbours as a gift. It's not too much or too little to show that you care.
---
What Is Considered A Casserole?
A casserole is generally a savory one-dish meal where 3-4 main ingredients are cooked and served in the same dish. You can add a simple salad to keep things balanced. There are also dessert casseroles, side dish casseroles, and appetizer casseroles. The name is largely associated with the physical dish or large pan it is cooked in. Especially in the 1950s, it was iconic in American kitchens – combining seemingly random frugal ingredients and leftovers for a nourishing family meal.
There are a few differences between a casserole and a stew. Both are one-dish meals with an assortment of ingredients cooked together for a complete meal. The basic formula is the same: protein, vegetables, a starchy ingredient, and a liquid. Stews have more liquid compared to casseroles.
Technically a casserole goes in the oven, heating the dish from all directions, while a stew goes is heated from the bottom and slowly cooks on low heat on the stovetop. Both dishes are favorite comfort dinners for cold winter months. Of course, we like to reinvent classic casserole recipes with the Instant Pot.
What Makes A Good Casserole
The key components of an amazing casserole are protein, starch, vegetables, sauce, and cheese.
Pieces of meat such as chicken, ground meat or fish add protein to the casserole, which is what makes it satiating. Beans can also serve as an affordable alternative. Adding chopped vegetables is a good way to add nutrition, not let produce go waste by spoiling and to stretch the protein farther if you're on a budget.
Starchy binders such as flour, potato or pasta make it a meal that gives you energy and feels hearty and full. The sauce brings it all together and turns something ordinary into something spectacular. A crunchy or cheesy topping just takes it to the next level for a second plate because everything tastes better covered in cheese.
Making Casseroles In The Instant Pot
Casseroles are sometimes time-intensive. Complicated steps for cooking certain ingredients in stages before adding to the dish as a whole. The advantage of using the Instant Pot is that it speeds up the time. Ideally, you can just keep the whole process in just one pot with less cleanup. You might have to cook components in parts, but the time is still reduced. The oven is optional for melting cheese or getting a crispy top.
---
---
COMFORTING INSTANT POT CASSEROLE RECIPES
While casseroles were popular in the days of the past, they are finding their place in the kitchens of today. Low-stress meals full of nutrition served in a simple no-fuss way. Here are some of our favorite Instant Pot casserole recipes perfect for dinner; plus, a little breakfast and dessert were thrown in.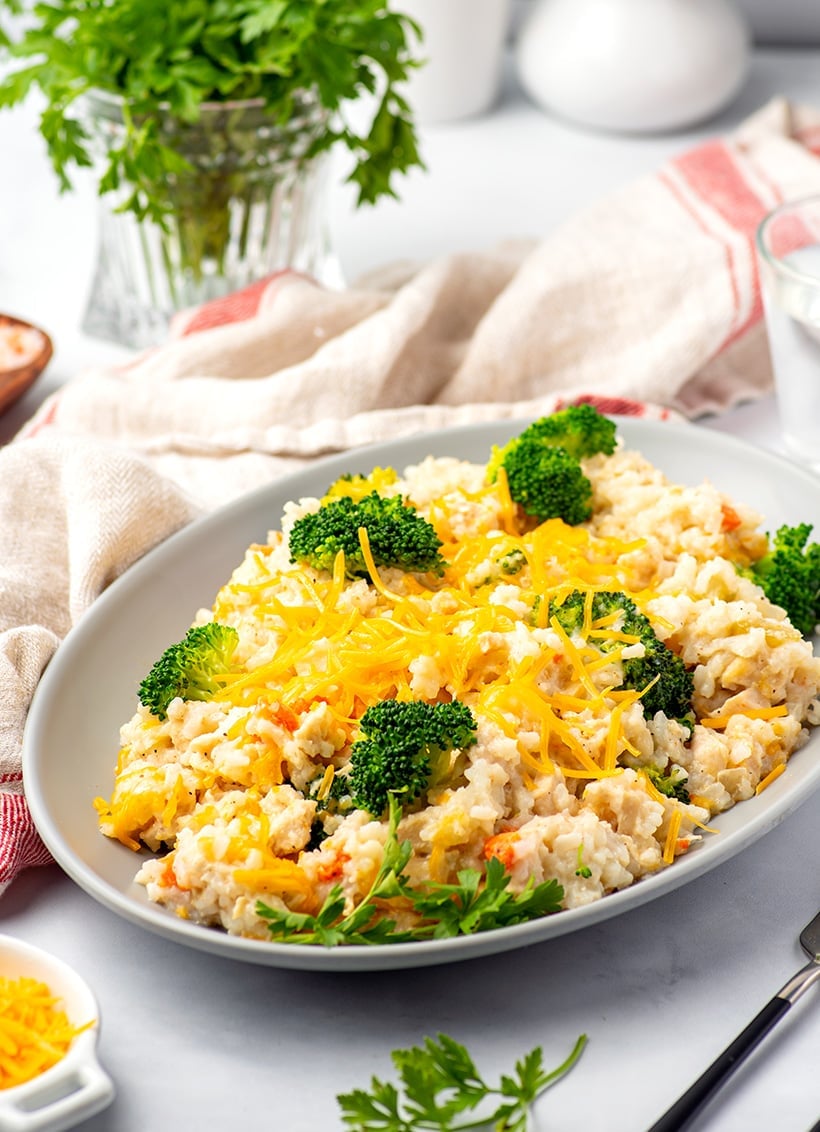 This delicious chicken broccoli and rice is a one-pot comfort meal that is easy to make in the Instant Pot. It requires simple, wholesome ingredients (no canned soup in sight!) and is beginner-friendly. Get The Recipe Here.
Loaded with eggs, hash browns, bacon, peppers and other vegetables of your choice, this Instant Pot Breakfast Casserole is full of healthy nutrients to start your day on the right course. Recipe from Eating Instantly.
For more ideas, Instant Pot Breakfast Casserole Recipes from Instant Pot Eats.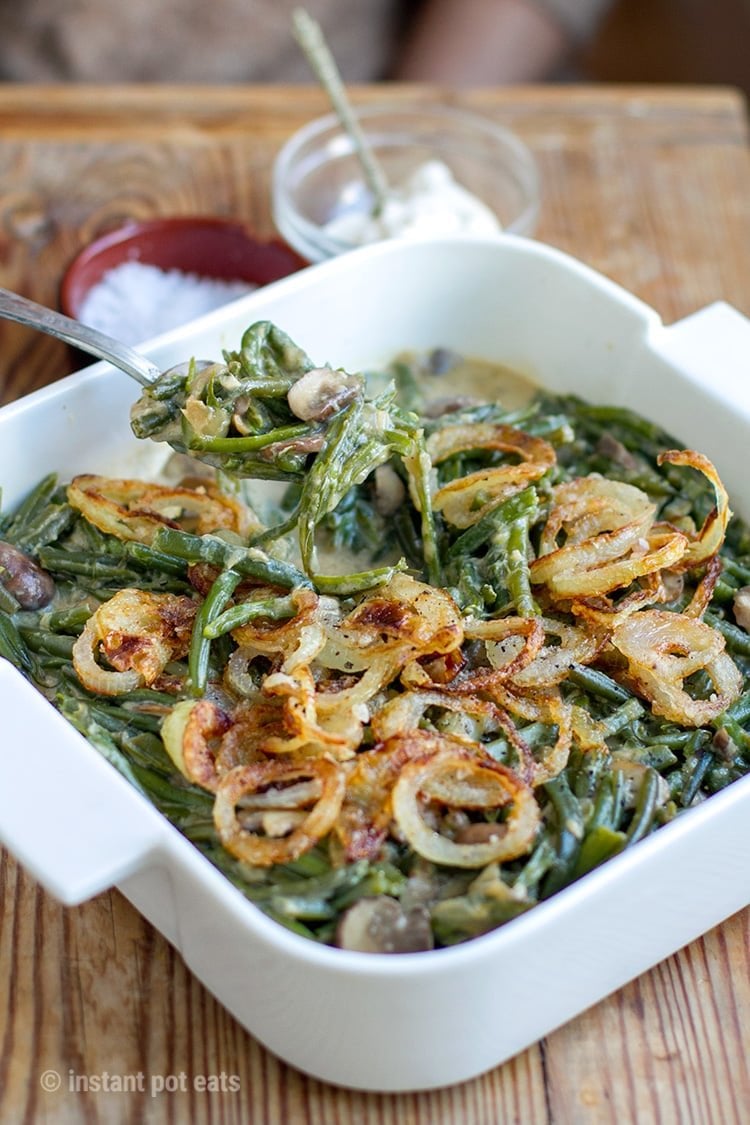 When it comes to green bean casseroles, it's easy to go with pre-made canned mushroom soup for the sauce. But we wanted to make this delicious side dish from scratch with whole ingredients. It tastes so much better. We even made our own crispy fried onions with gluten-free flour. Get The Recipe Here.
The sweet potatoes are steamed in the Instant Pot in 8 minutes, drain, then add the rest of the pie ingredients directly into the instant pot. You don't even have to use any additional bowls or pots and pans! Mix everything up in the IP, then add it to the baking dish. Top it off with some nuts and marshmallows for a sweet side dish on the verge of being a dessert. Recipe from Zen and Spice.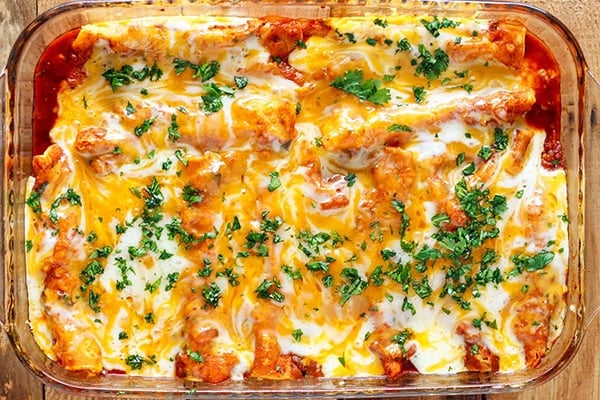 The chicken and homemade enchilada sauce are prepared in the Instant Pot, then the enchiladas are assembled and baked in the oven. This enchilada sauce tastes so fresh and flavorful next to canned enchilada sauce, there is really no comparison! Recipe from Number 2 Pencil.
This recipe yields a generous portion, so it can feed a crowd. It also reheats well, making tasty leftovers to enjoy all week. It hits every food group. Veggies (colorful bell peppers, sweet corn, and fire-roasted tomatoes), whole grains (brown rice), protein (beans + ground chicken or turkey), and dairy (gooey cheese + a dollop of creamy Greek yogurt) all make an appearance. Recipe from Well Plated.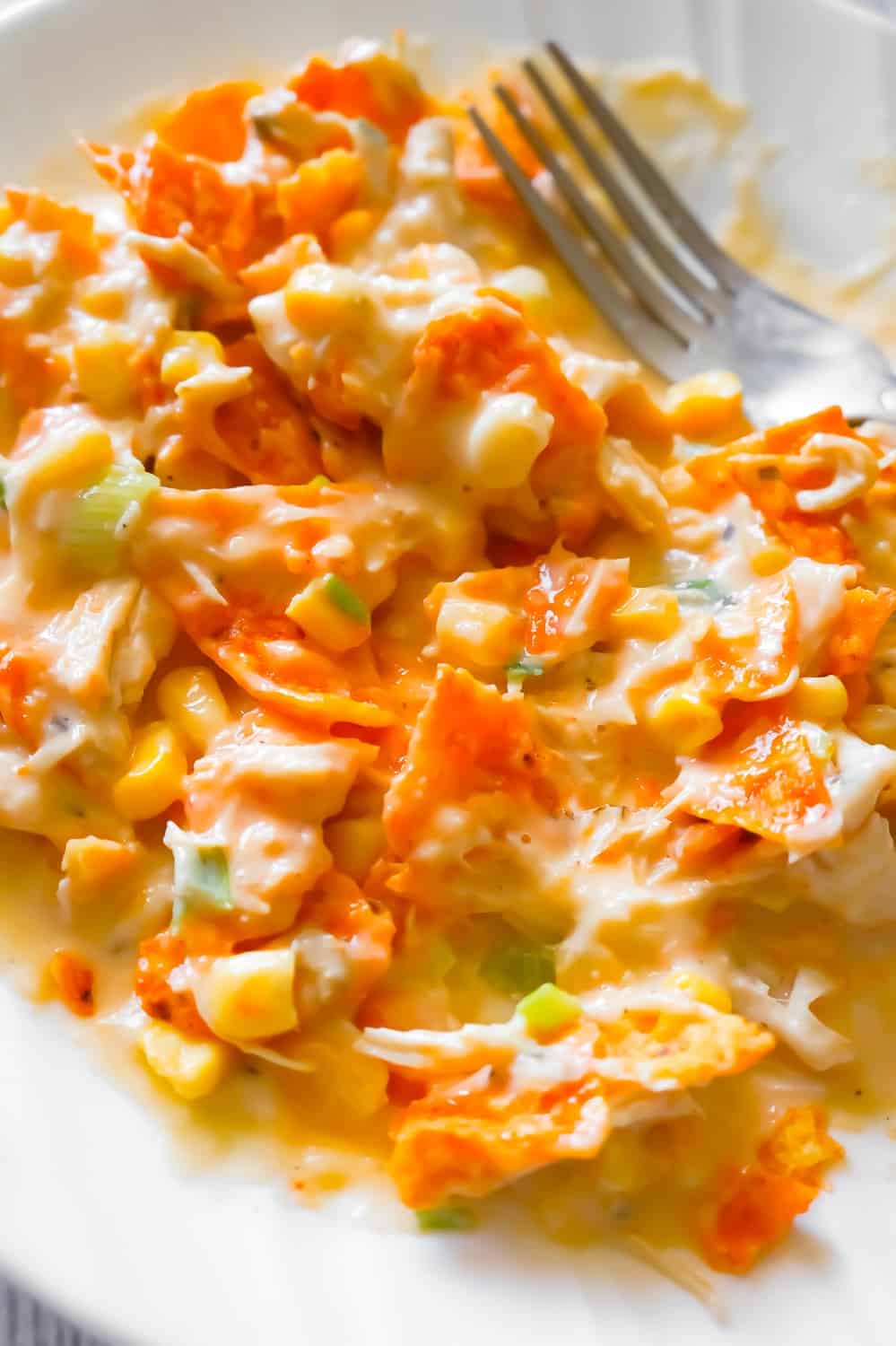 Doritos? Yes! Tell the children that they are having Doritos for dinner. They will love it. This creamy chicken casserole is also loaded with corn, green onions, cream cheese, mozzarella, and cheddar cheese. Recipe from This Is Not Diet Food.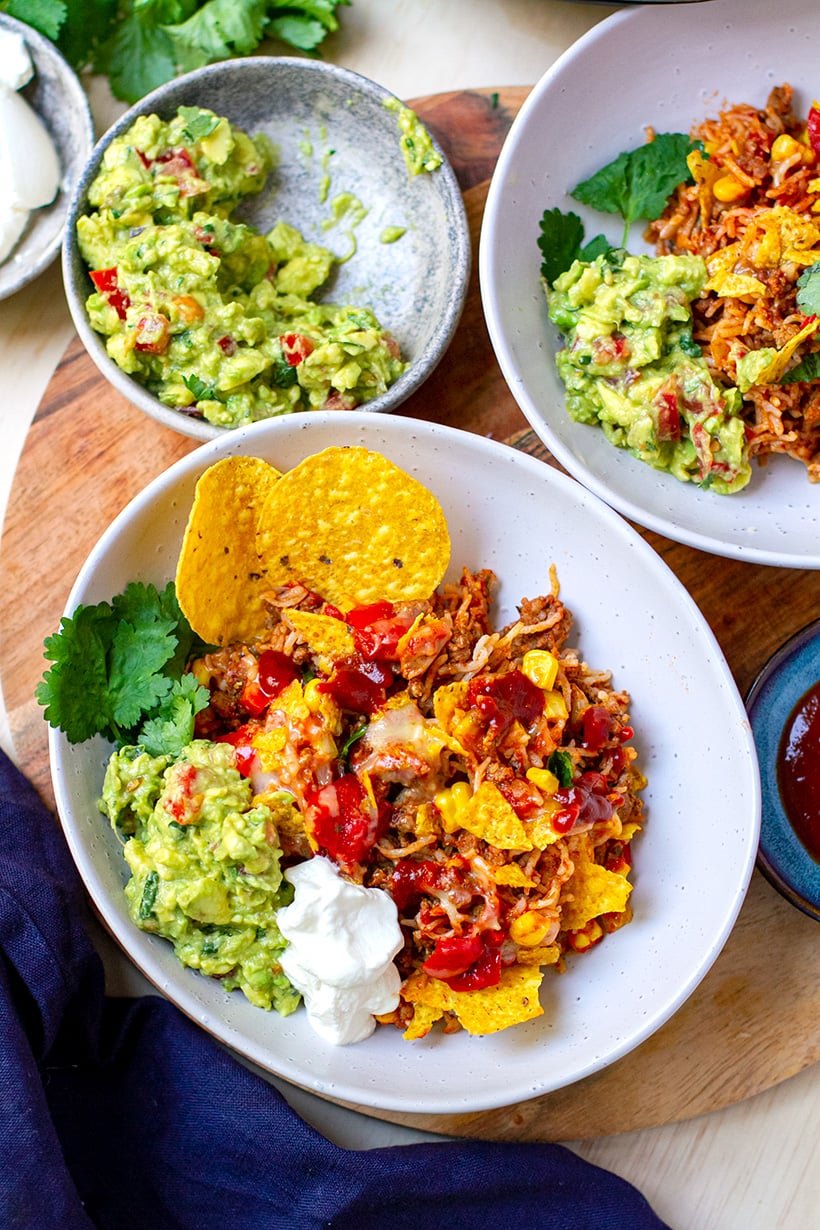 If you love Tex Mex flavors and hearty dishes like cheesy beef nachos, you will enjoy this Instant Pot Mexican rice casserole. It's really easy to make and is budget-friendly as you can use ground beef and pantry staples like rice, corn and canned tomatoes. Finished with melted cheese and crushed corn chips on top. Get The Recipe Here.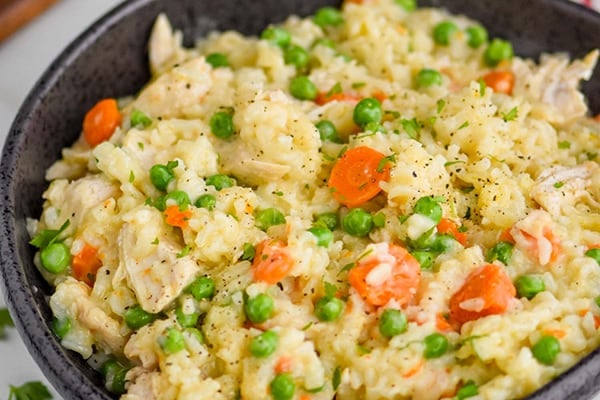 Instant Pot Chicken and Rice Casserole that makes such a delicious and easy dinner recipe. A totally from scratch recipe with added instructions to cut corners and make it a little easier for your busy weeknights! Recipe from Simple Joy.
Similar to a cheesy egg bake, but this one stars tater tots and sausage plus gets a makeover with the addition of fresh cherry tomatoes and parsley. It's an elevated rendition and a hearty crowd favorite. Recipe from Kitschen Cat.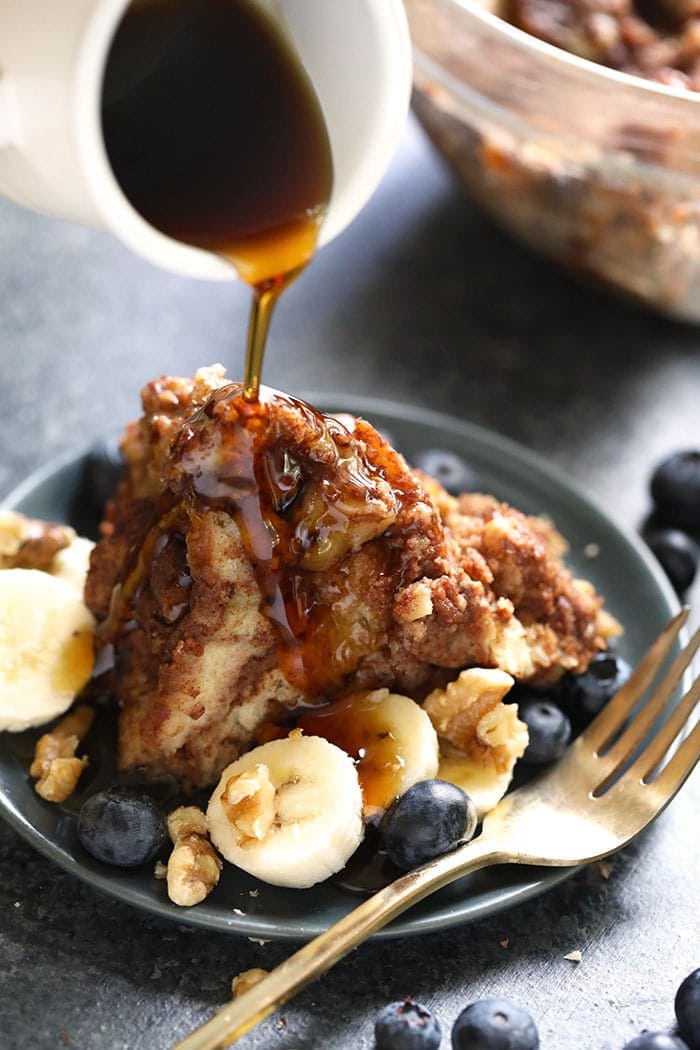 This Instant Pot Cinnamon Roll French Toast Casserole is a delicious breakfast or brunch for any time of year. It is perfect for a college dorm room or if you don't want to touch your stove. Don't have a stove? This french toast casserole is made completely in the Instant Pot. Recipe from Fit Foodie Finds.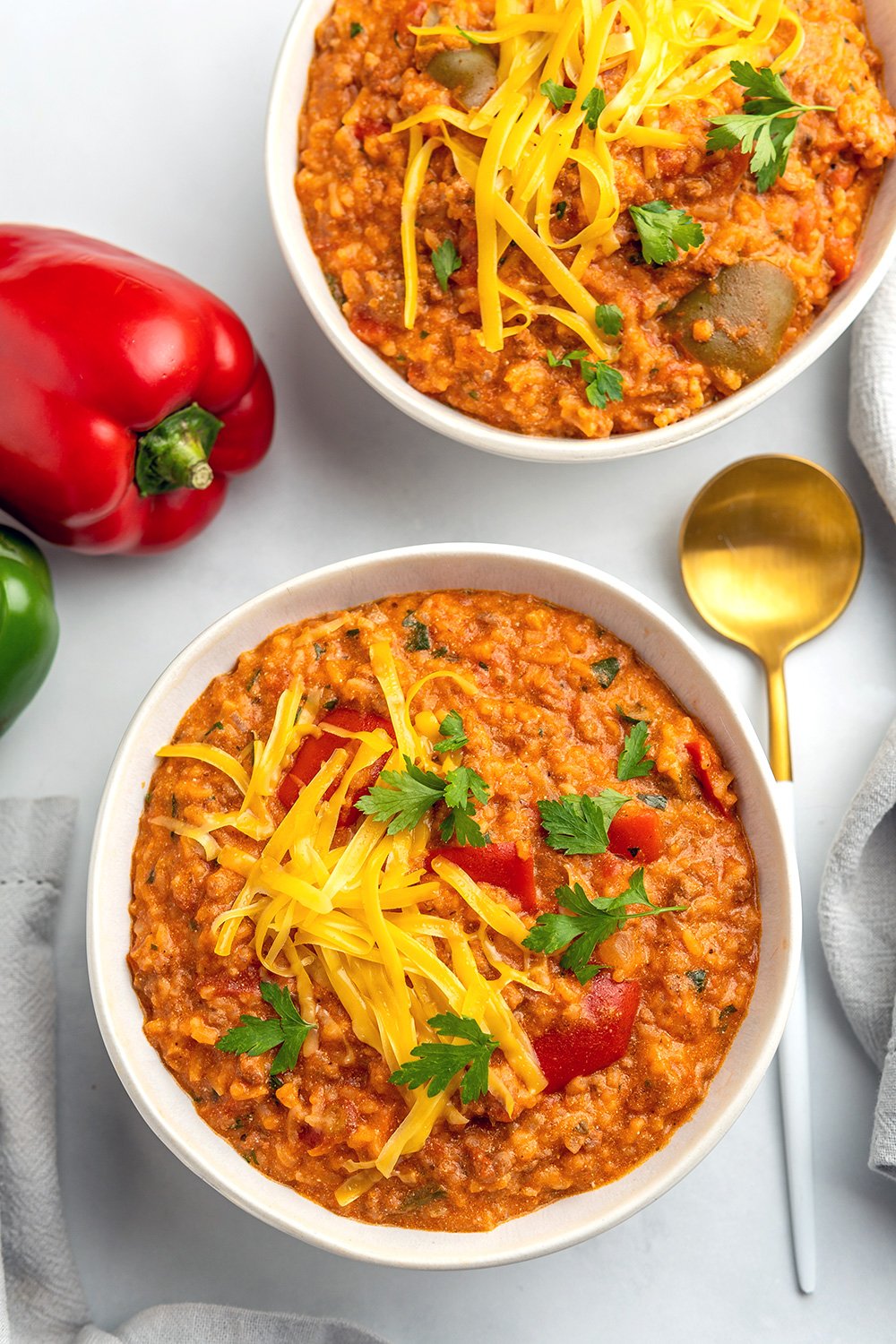 Stuffed peppers are a little labour-intensive since you need to blanch the peppers, stuff them, precook the rice, etc….so a deconstructed version was born. All the wonderful flavors you love in one pot and no precooking or boiling is required to make this easy Instant Pot stuffed pepper casserole/stew dish. Get the recipe here.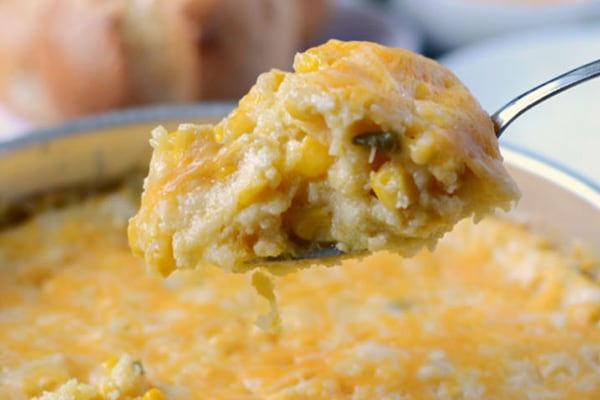 Classic Jiffy Corn Pudding Casserole made in the pressure cooker. An easy side dish perfect for the holidays or any day when you lack the space in the oven. Recipe from Meatloaf and Melodrama.

Do you love pizza? Do you love pasta? Combining the two into one one-pot meal is the ultimate win-win! You can make this Instant Pot Pizza Pasta Casserole completely your own by using your favorite pizza toppings. Recipe from Simply Happy Foodie.
Low carb spaghetti squash casserole with chicken and cheese is simple to make using the Instant Pot! It is filled with keto-friendly ingredients and is an excellent gluten-free meal option. Recipe from Yellow Glass Dish.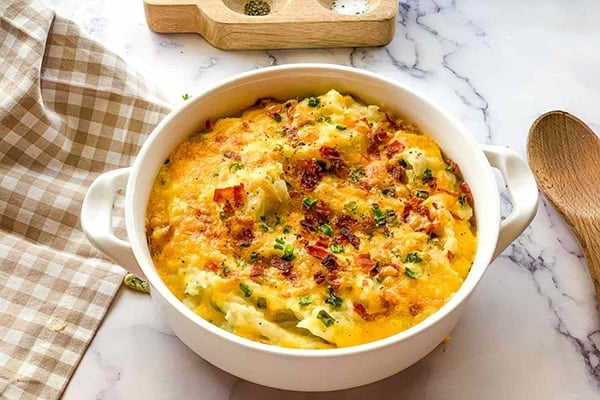 Looking for a dish that's ultra-creamy and delicious? This Loaded Potato Casserole recipe is all that with cheesy goodness, crisp bacon, and green onions, made quick and easy in the Instant Pot. Pressure cooking makes wonderfully tender, light, and fluffy potatoes that are perfect for mashing. No water boiling required! Recipe from The Feathered Nester.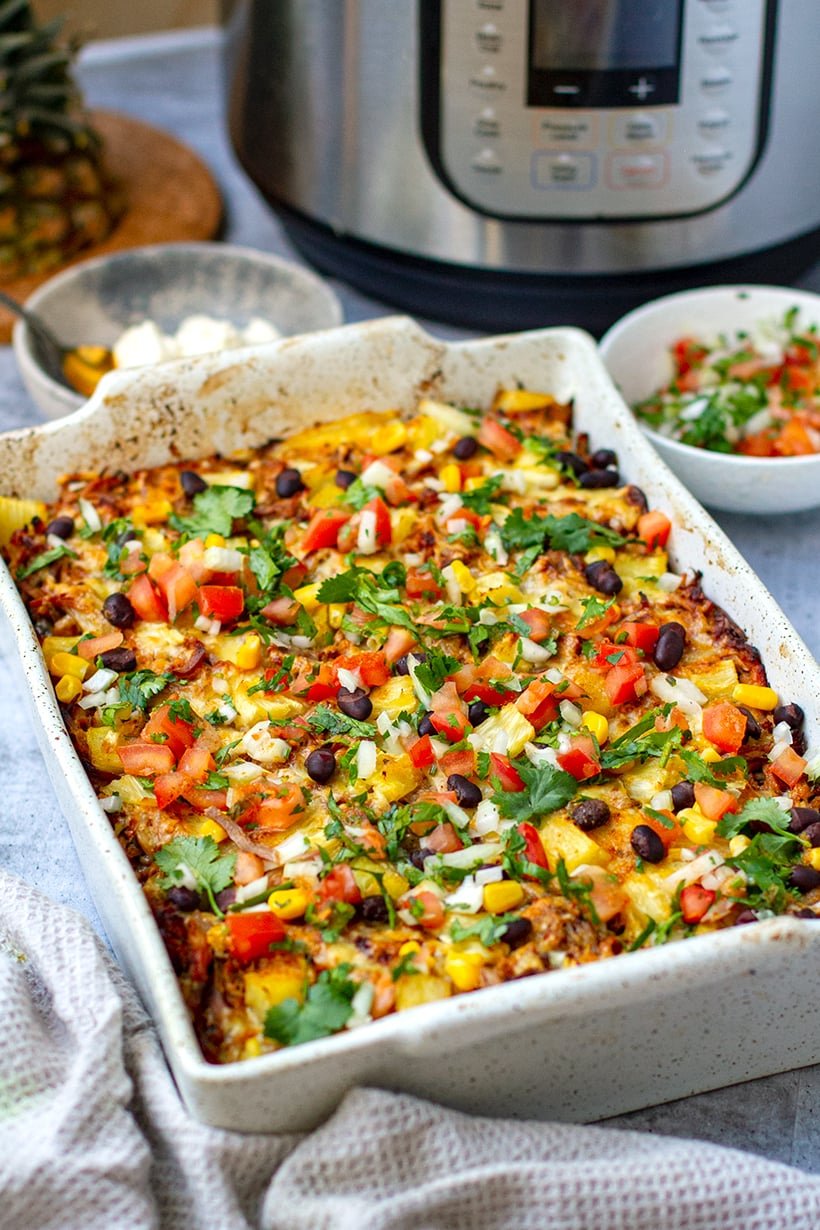 Pork shoulder meat is marinated with chipotle chilies, herbs, and pineapple then pressure cooked in the Instant Pot for that perfect tender and succulent result. The meat is paired with rice, beans, corn, and cheese and finished in the oven. Get The Recipe Here.
Creamy, cheesy, and hearty. It's perfect for using up leftover turkey after Thanksgiving and Christmas or roasted chicken after the weekend. Topped with pan-toasted buttery crumbs. Get The Recipe Here.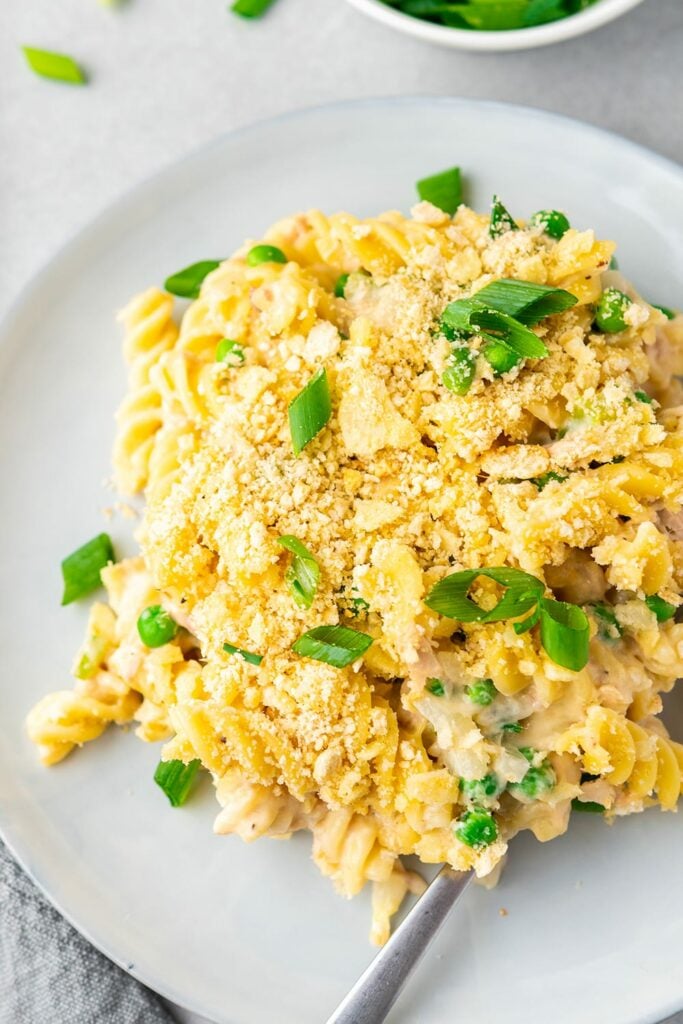 This Instant Pot Tuna Casserole recipe is creamy, delicious, and made from scratch using no canned soups. Featuring pasta noodles, creamy cheesy sauce, and crunchy topping, this casserole is perfect for a family dinner that is quick, easy, and budget-friendly. Get The Recipe Here.
Check out this egg noodle version from One Happy Housewife.
---
SAVE THESE INSTANT POT CASSEROLES TO PINTEREST