If you can't go to Italy, bring that delicious trattoria dining experience into your kitchen with these awesome Italian Instant Pot recipes. From hearty lasagna and tomato meatballs to creamy risotto and tiramisu, we'll have you scream 'Belissimo' every time you release the pressure.
---
Italy draws in so many tourists to indulge in its delicious cuisine and natural beauty. It's all about eating fresh food with friends and family. And we're not talking just pasta and pizza here!
Yes, Italians know pasta better than anyone else but their cuisine has so much more to offer, especially in the mains department. Pasta is just the appetizer in a traditional meal.
In today's Italian Instant Pot recipes roundup we will visit different corners of Italy to bring you a selection of dishes from Naples-born lasagna to Tuscan stews and more. Instant Pot can really satisfy most of your Italian cravings.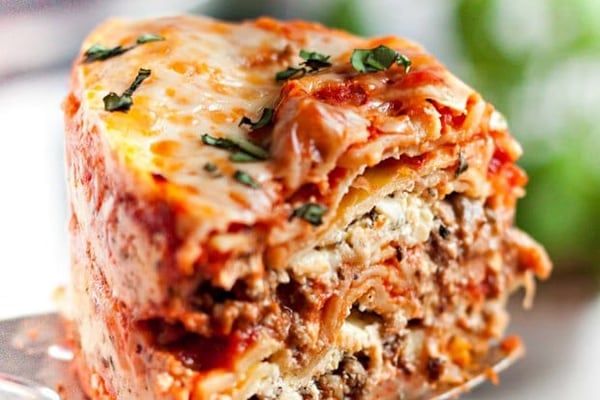 This is the lazy lasagna recipe you've always dreamed of. Instant Pot cuts the cooking time in half! Serve your lasagna with cheesy garlic bread to soak up any leftover sauce on your plate. Recipe from Spaceships and Laser Beams.
Making a Bolognese sauce in the Instant Pot pressure cooker not only saves time but it also locks in all those gorgeous, hearty flavours and nutrients. Enjoy over pasta or zucchini noodles! Recipe from Instant Pot Eats.
A great hearty recipe for cooler weather is this ragu. It's paleo and Whole30 friendly, gluten-free, high in protein and iron, and full of flavour. Perfect for weekend meal prep. Recipe from Instant Pot Eats.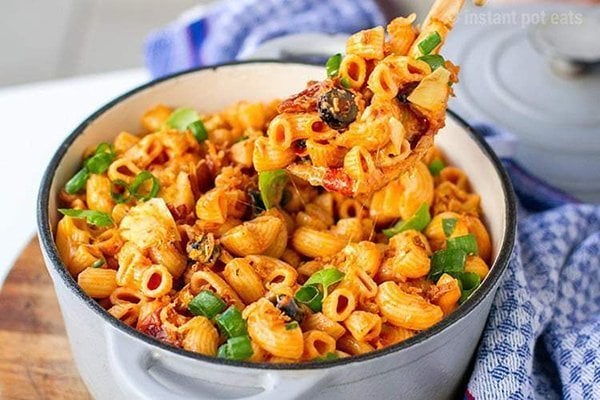 This isn't your ordinary mac and cheese, it has a rustic Italian flare to it. With the addition of olives, artichokes and sun-dried tomatoes, and a hearty helping of mozzarella, this vegetarian wonder will have you drooling for days. Recipe from Instant Pot Eats.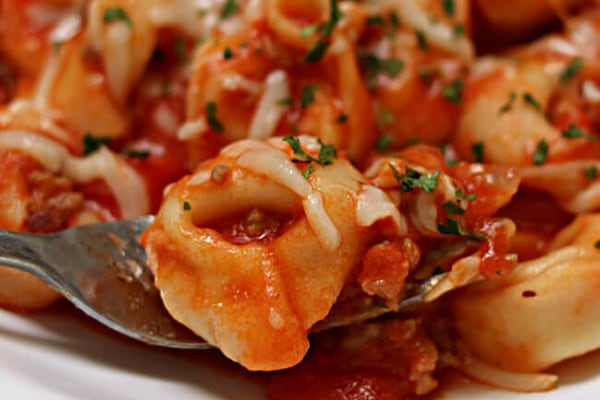 Cook from frozen and just a few ingredients you can have a truly amazing dinner! The tortellini is cooked in zero minutes and covered with lots of sauce with the flavor of Italian sausage. Recipe from 365 Days of Slow + Pressure Cooking.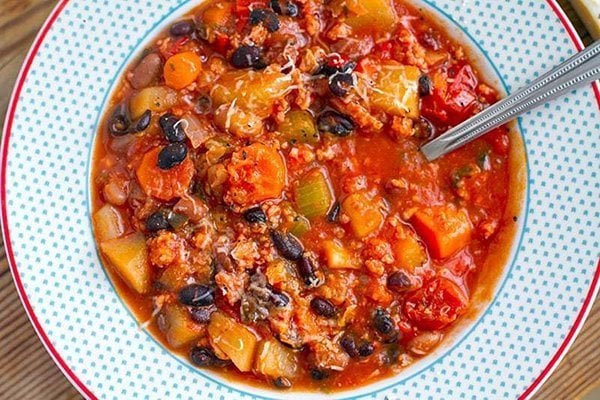 If you love an Italian minestrone or a good Bolognese sauce, you will love this gorgeous, Tuscan Instant Pot stew. This hearty, Italian Instant Pot bean and pork stew is an absolute family favourite, featuring ground pork meat, juicy tomatoes and legumes of your choice. Recipe from Instant Pot Eats.
This Instant Pot Creamy Tuscan Chicken Pasta is seasoned with Italian herbs and tossed with sun-dried tomatoes, cream cheese, parmesan cheese, and cream. Cooks in just 5 minutes! Recipe from Swanky Recipes.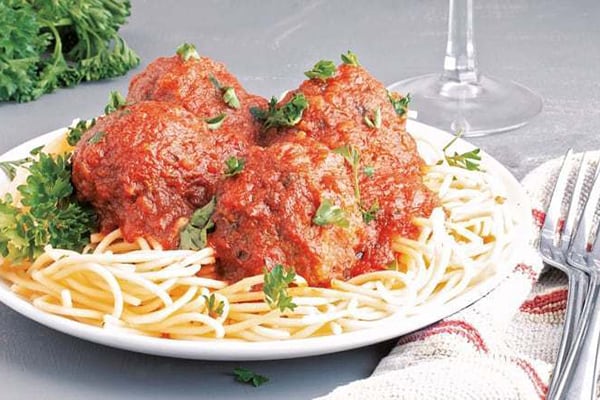 You can't say Italian without the image of spaghetti and meatballs. And to make it truly Italian, you have to make huge meatballs that take up the whole plate. Recipe from Instant Pot Eats.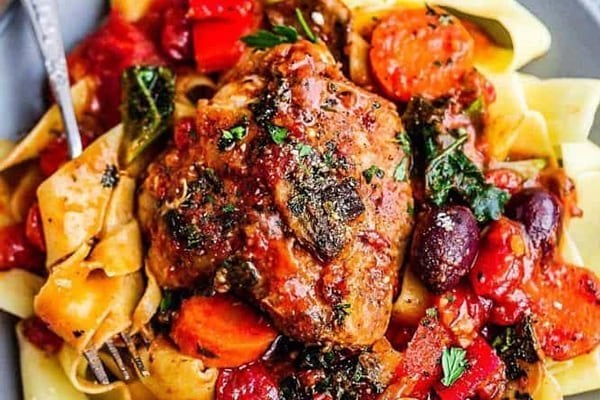 Cacciatore means "hunter" in Italian and this old Italian "hunter-style" dish is usually made with tender chicken, tomatoes, bell peppers, kale, carrots and sliced mushrooms. A comforting rustic dish that's perfect for busy weeknights. Recipe from Life Made Sweeter.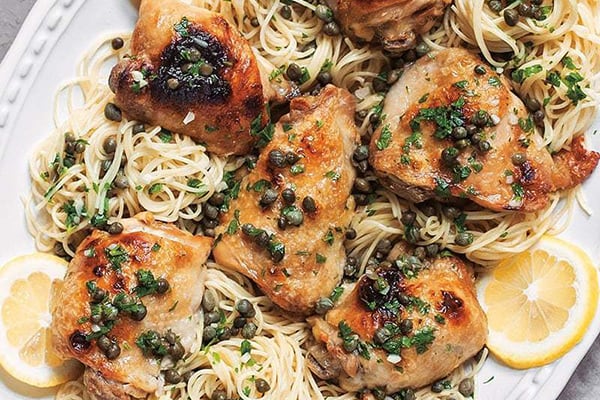 This Chicken Piccata is made with zesty lemon and capers for that light citrus flavor. It's perfect to serve over angel hair pasta. This guest recipe is from the cookbook Cooking from Frozen in Your Instant Pot by Kristy Bernardo. Recipe from Instant Pot Eats.
Rich in Italian tomato sauce with herbs and garlic and meat falling off the bone are great to serve with pasta, rice or veggies. Recipe from Instant Pot Eats.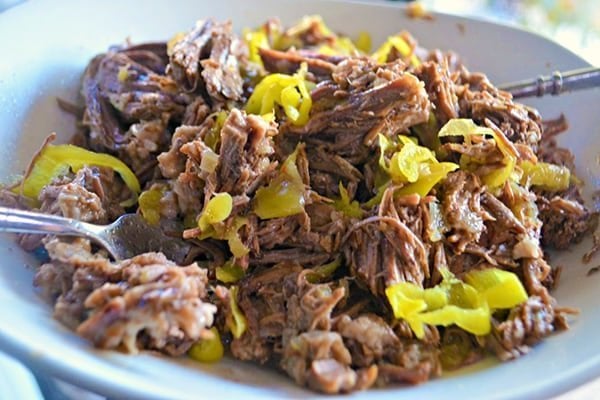 Are you hesitant to try a pot roast in the Instant Pot? This roast is amazingly tender! Enjoy it with cauliflower rice or make sandwiches. Make sure to make enough for leftovers! Recipe from Hip 2 Keto.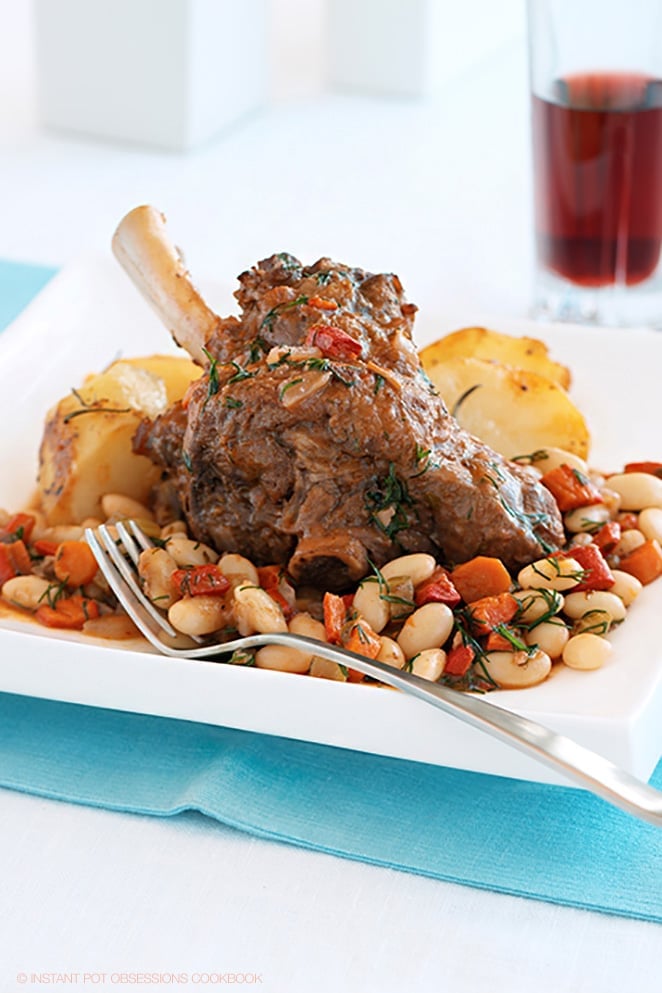 Bring a little Tuscany into your kitchen with these succulent Instant Pot lamb shanks served over soft white beans and tomatoes. Recipe from Instant Pot Eats.
Mushroom and spinach risotto! All the flavors and texture of traditional stovetop risotto made quickly in the Instant Pot. With only 20 minutes from start to finish, you can have risotto any day of the week! Recipe from Love & Good Stuff.
Have you tried pearl barley? This one comes with delicious Mediterranean flavors of tomatoes and thyme and is topped with fresh marinated feta. The combination of bold flavors and unique textures will make you love it. Recipe from Instant Pot Eats.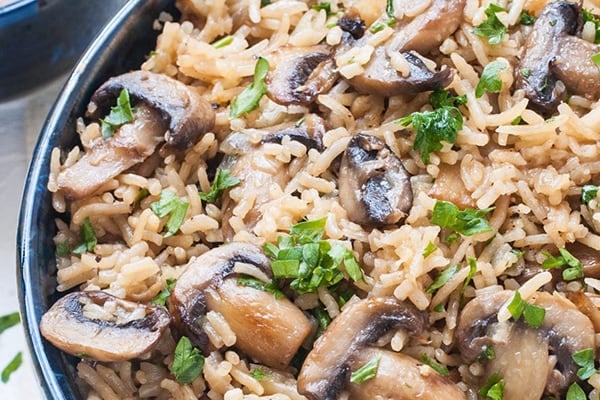 This one pot meal makes a wonderful packed lunch option. Buttery Cheesy Parmesan rice with caramelised mushrooms, garlic and parsley is something to look forward to mid work day. Recipe from Yellow Thyme.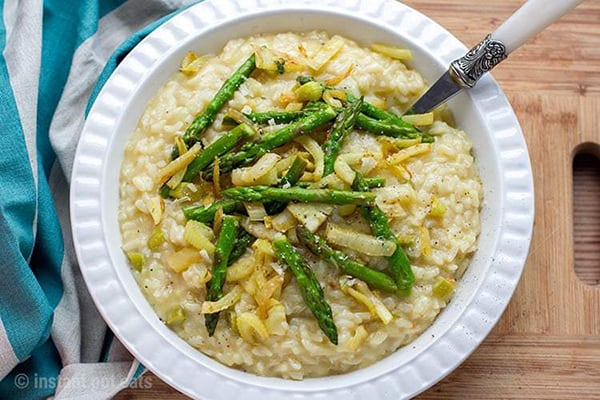 This Italian classic is super easy and made with sweet fennel and crunchy asparagus, . It's a great vegetarian meal for meat-free Mondays! Recipe from Instant Pot Eats.
Traditional Italian meatballs are made with half beef and half pork, this recipe uses ground beef only and it's gluten-free, paleo and Whole30 friendly. So these meatballs contain no breadcrumbs or other fillers and the sauce is made from in the pot rather than using a pre-made jar variety. Recipe from Instant Pot Eats.
Chickpeas are the basis for this savory Italian stew, which gets an extra kick from a spoonful of intensely flavoured pesto at serving time. This recipe is a one-pot meal to give you plenty of time to make some homemade pesto if you so desire. Recipe from Epicurious.
This delicious Instant Pot osso buco dish is made with veal shanks and ripened tinned tomatoes and we have thrown in the rice to turn it into a hearty, one-pot, family-friendly meal. It can be made with regular beef steak, pork chops or even chicken on the bone and is gluten-free. Recipe from Instant Pot Eats.
A perfect balance between a hearty chili and a brothy soup. Outstanding in flavor and will warm you up with beans, meat, and pasta. Pasta E Fagioli means pasta and beans. Pasta E Fagioli is a traditional Italian dish introduced as a peasant dish for its inexpensive ingredients. Recipe from Sparkles to Sprinkles.
Vegan and gluten-free, this detox-friendly Instant Pot vegetable soup is hearty and nutritious, filled with veggies, greens and mushrooms. It's a great example of a traditional Italian farmhouse soup. Recipe from Instant Pot Eats.
This Instant Pot Zuppa Toscana is authentic Italian in one bowl with cannellini beans, carrots, celery, kale, zucchini, and bacon. Just break up some crusty Italian bread to go with this yummy deliciousness. Recipe from Instant Pot Eats.
If you love coffee and you love cheesecake – this dessert is just for you! Your guest will love seeing these served in cute 4 oz. mason jars and your belly will thank you for portion control. Recipe from Sandhya's Kitchen.
---