With over 465 pressure cooker recipes on our website and hundreds of thousands of dishes floating around on the Internet and social media, it can be hard to choose which ones to try. That's why at the end of every year, we do a wrap-up post featuring the most popular Instant Pot recipes of the year.
These are dishes our readers cooked, loved, commented on, and shared the most, and feature both savory and sweet creations. We'd love to know which of these you've tried and if you have your own Instant Pot Eats favorites. Let us know in the comments.
---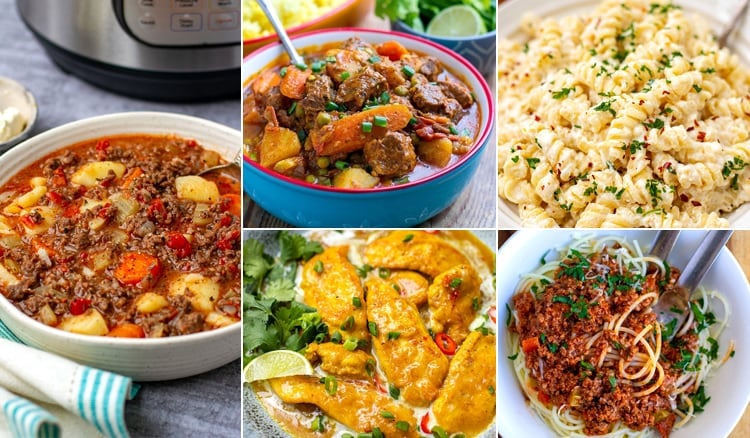 ---
Every December, we like to analyse the most popular Instant Pot recipes of the year. We look at which recipes our readers and followers have visited the most, and which have gotten the most social shares and positive feedback. It's always fun to share these recipes with you, as we know that not everyone gets to try everything we publish. We like to think of this as our annual highlight reel.
This year, we've included our own recipes but also a few winning creations from other bloggers that we've shared with you and got very positive feedback. We hope you enjoy this year's best Instant Pot recipes!
You might want to check out our top recipes from 2019 here , from 2020 here, and 2021 here.
---
Most Popular Instant Pot Recipes Of 2022 (From Our Blog)
These are our most popular Instant Pot recipes of 2021 – dishes our readers cooked, loved, commented on, and shared the most.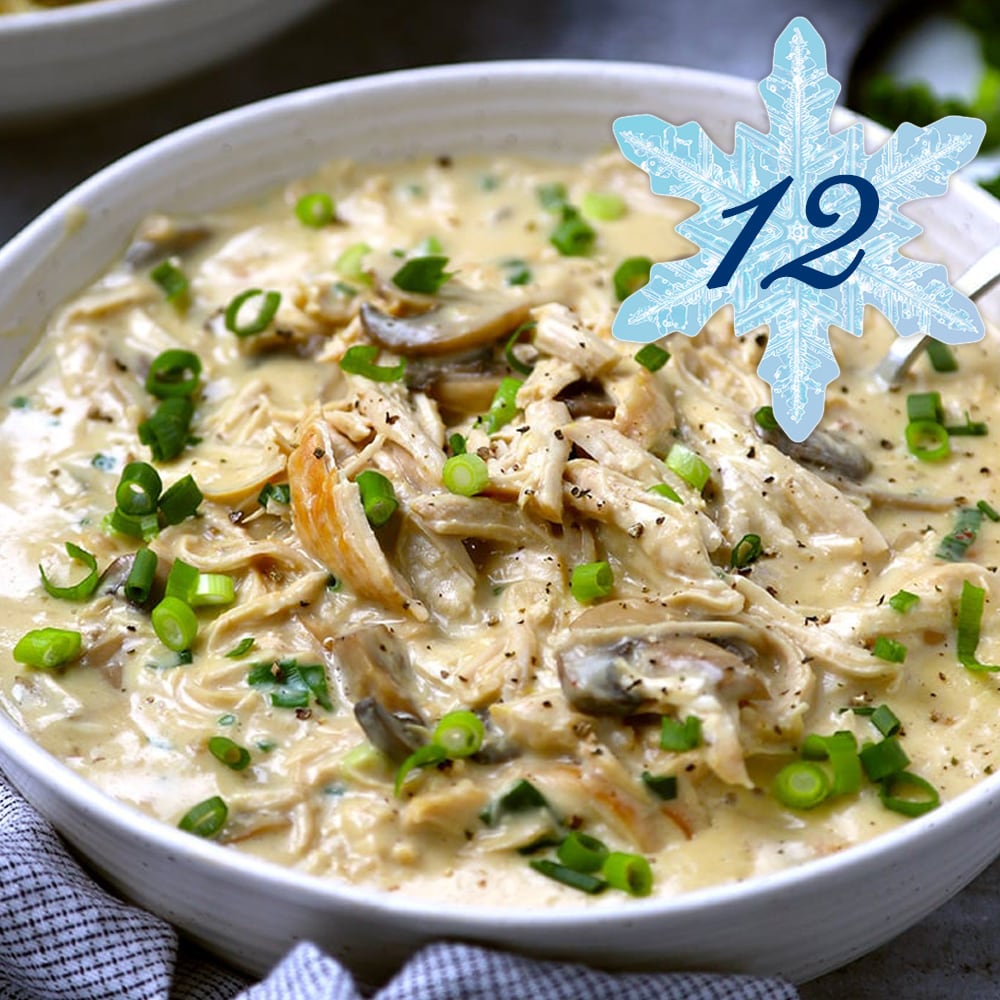 French onion soup meets melt-in-your-mouth shredded chicken and creamy mushroom sauce to make a glorious Instant Pot dinner meal.
"My first instant pot meal. Delicious. I served it over egg noodles. Skipped the green onions. It was delicious and easy!" ★★★★★ Teresa
"Enjoyed this for dinner last night and it did not disappoint! This is my kid of comfort food; my whole family loved it!" ★★★★★ – Sara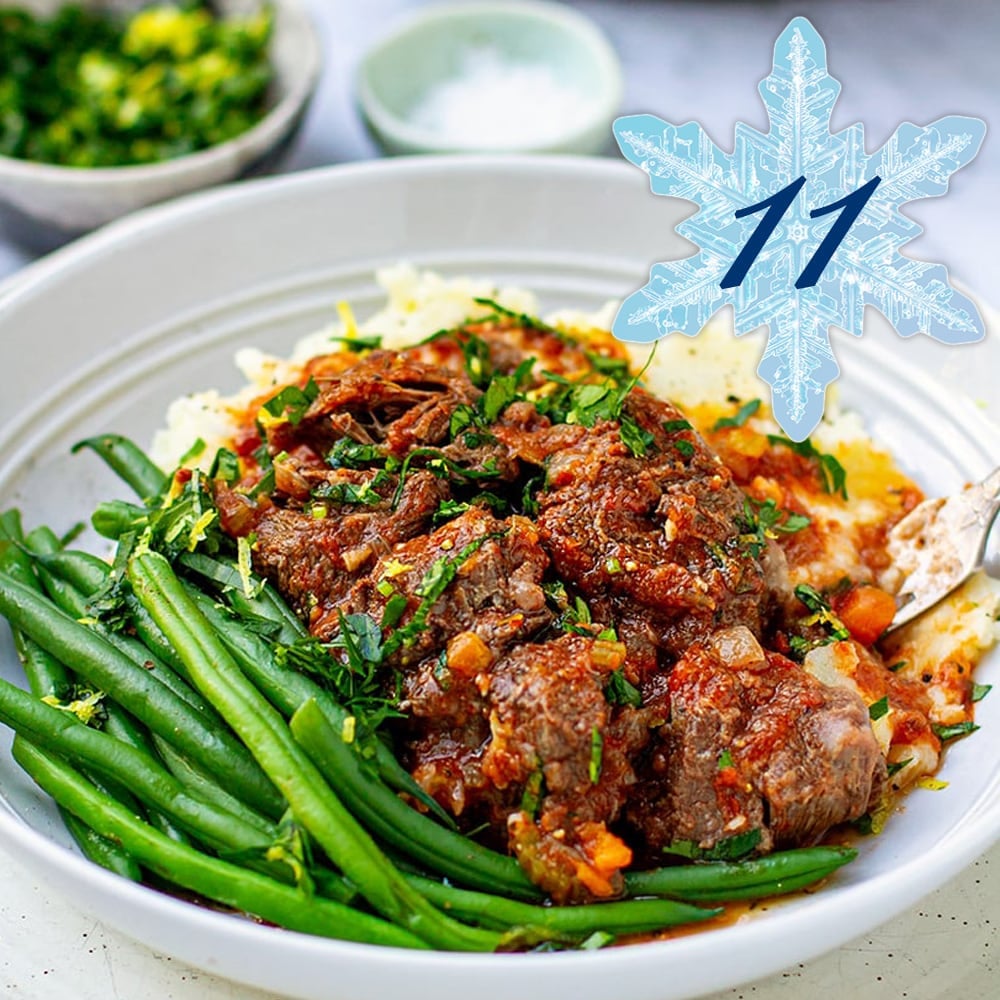 Delicious and hearty Instant Pot beef cheeks braised in tomato and red wine sauce until fall-apart tender. Enjoy them in 4 different ways: pasta ragu sauce, with mashed potatoes, as tacos or as a beef cheek pot pie.
"This was super!" ★★★★★ – Elsie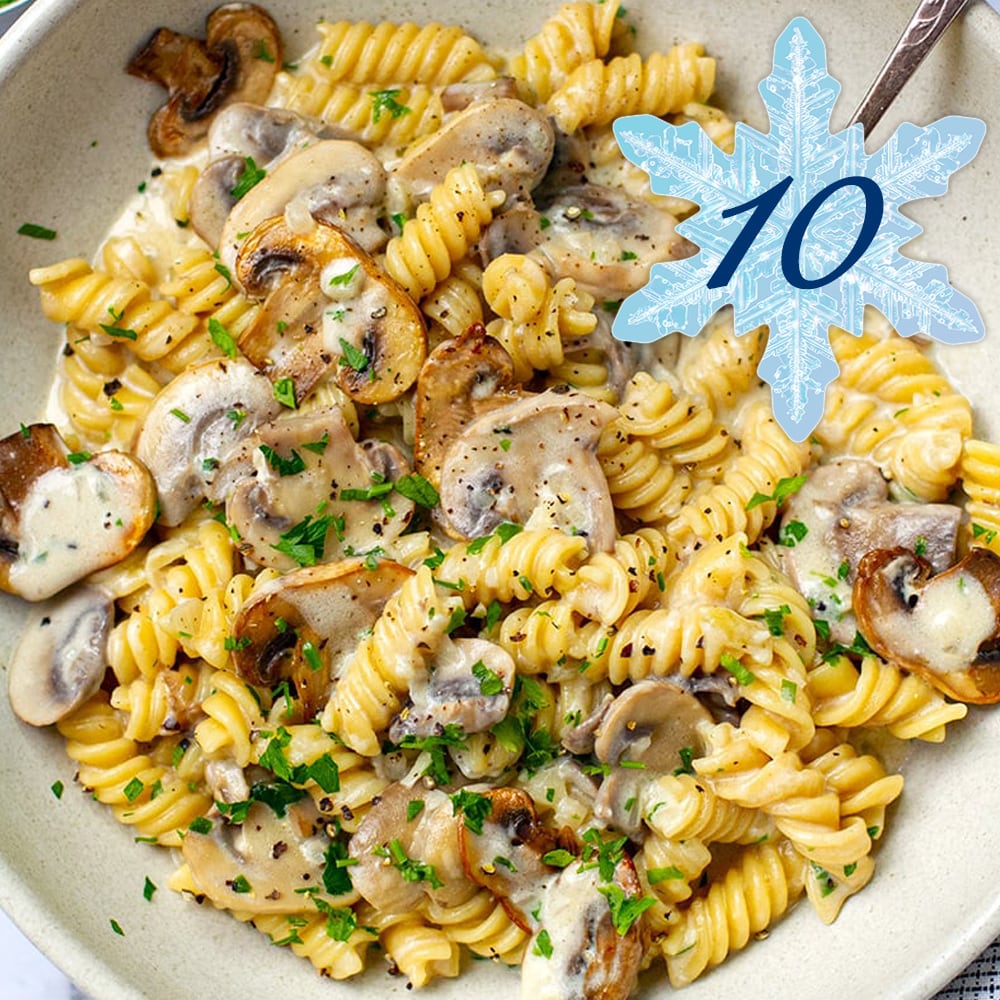 Inspired by a mushroom stroganoff recipe, this creamy, cheesy and garlicky Instant Pot mushroom pasta is super comforting and delicious. Easy to make and you will be asking for seconds. Enjoy this creamy mushroom pasta with a glass of white wine and a side of green salad.
"Perfect pasta dinner for busy weekdays. I'm making this for sure. Thanks for the recipe!" ★★★★★ – Natalie
"This mushroom pasta recipe is amazingly good and so easy to make! It's being added to my monthly rotation and can't wait to make it again. Thanks for the recipe!" ★★★★★ – Ana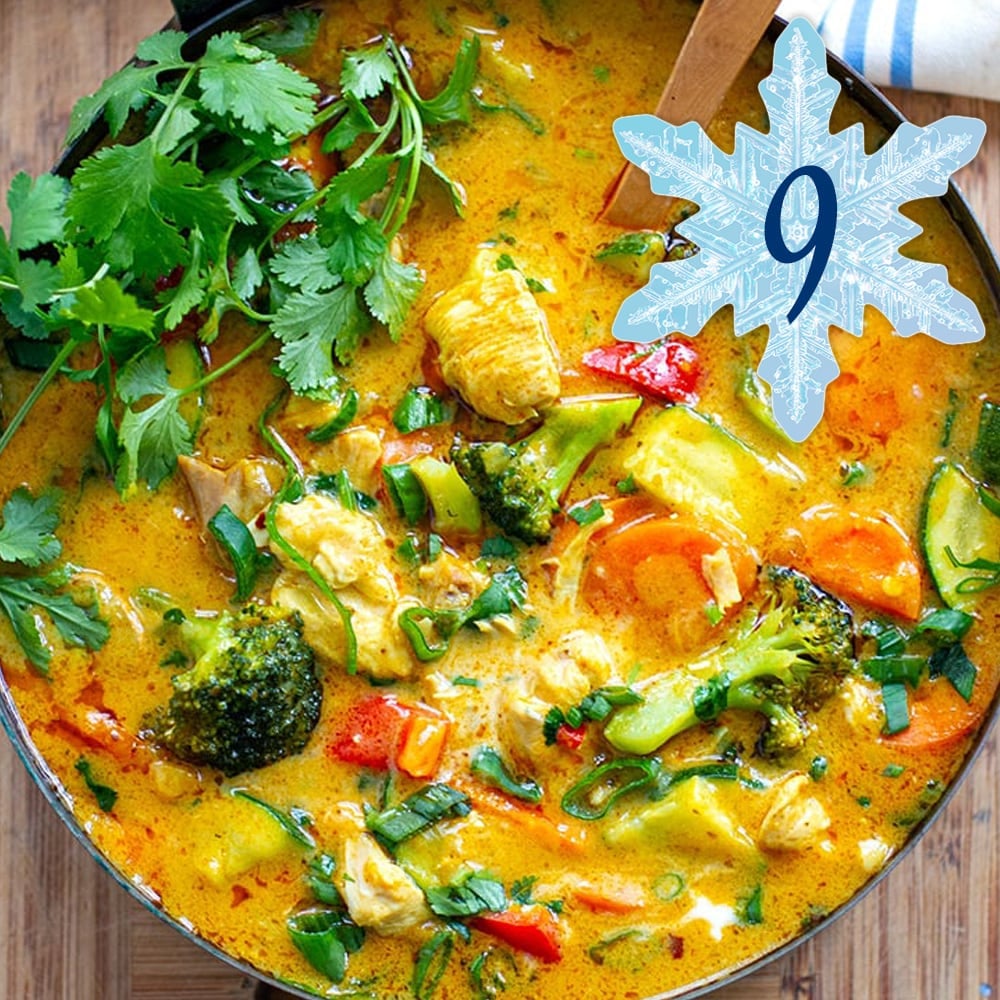 Making an authentic Thai curry can be a labour of love, especially if you make your own curry paste, but there is a much simpler and quicker way. This Instant Pot Thai curry is made in under 30 minutes using ingredients you can find in most grocery stores. That's why we call it a curry in a hurry.
"Doubled the recipe, Used yellow curry and added turmeric powder to this recipe. I will use a bit more hot peppers next time. My family loves it!" ★★★★★ – Mel
"Delicious! I typically cannot eat curry. This was stupendous. I made pretty close to recipe except for the arrowroot ( I used corn starch to thicken).I would double the chicken next time and make it spicier." ★★★★★ – Atiya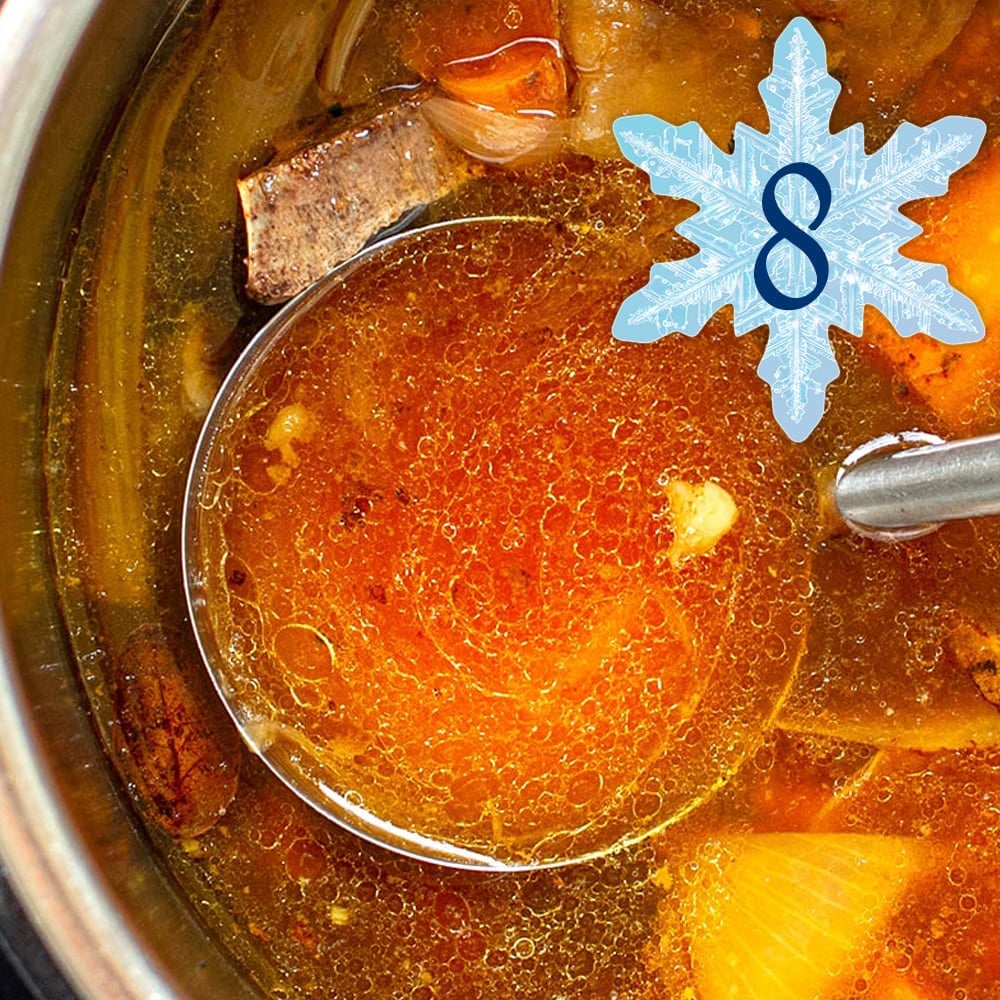 Not only is it hearty and tasty, but this Instant Pot beef bone broth is super nutritious and can be used in multiple dishes from stews and soups to gravy and mashed potatoes.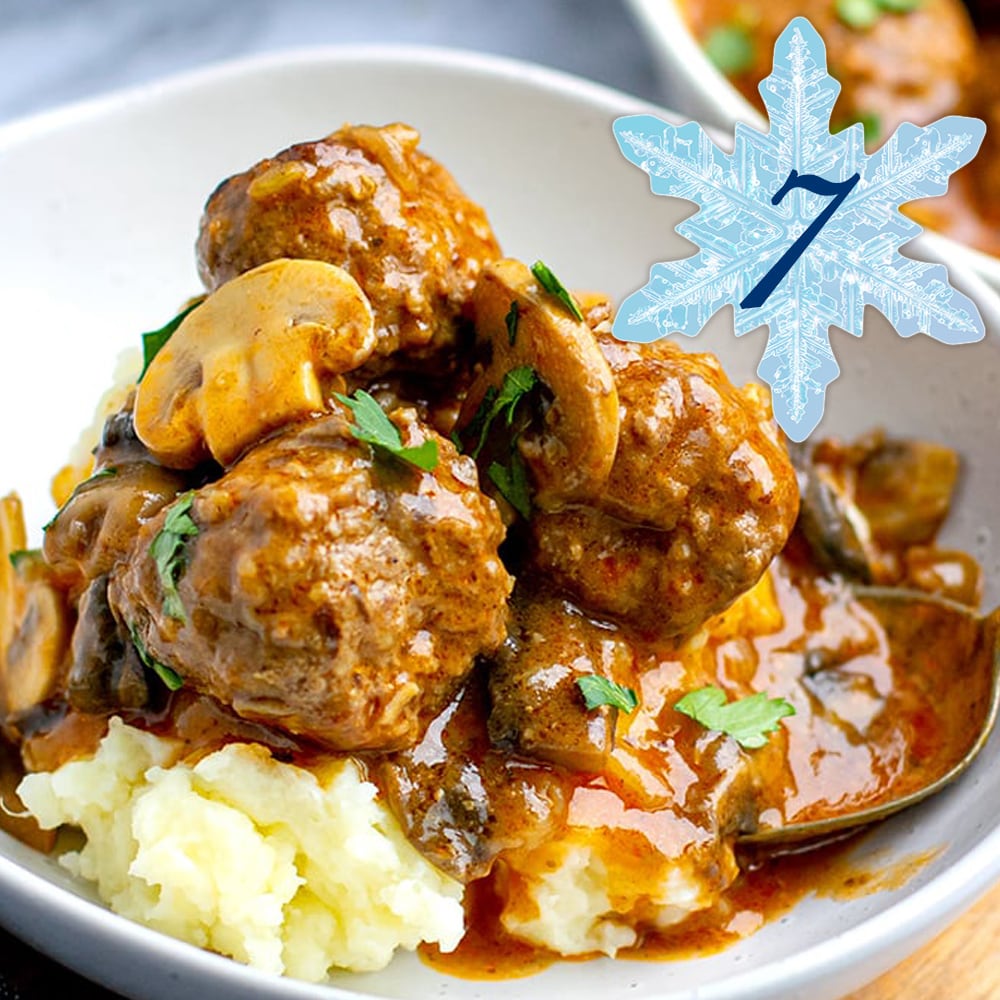 Make these juicy and saucy Instant Pot Salisbury steak meatballs in mushroom gravy for that perfect, comfort-food family dinner. Made with ground beef, this comforting stew-like dish can be served over mashed potatoes, rice, pasta or quinoa.
"Enjoyed this for dinner last night and it did not disappoint! Perfectly juicy and tender; my kind of comfort food, indeed!" ★★★★★ – Sara
"I love salisbury steak, but this meatball version is so much quicker and easier! Thanks so much for sharing the recipe! ★★★★★ – Jessica
"I've made this several times and it turns out better and better each time! I'm getting my shopping list together because I'm making it this weekend for family, and I can't wait for their feedback! I do omit the mushrooms from the dish because I'm not a fan, but it is still so yummy and hearty. So glad I stumbled across this recipe!! " ★★★★★ – Sheryl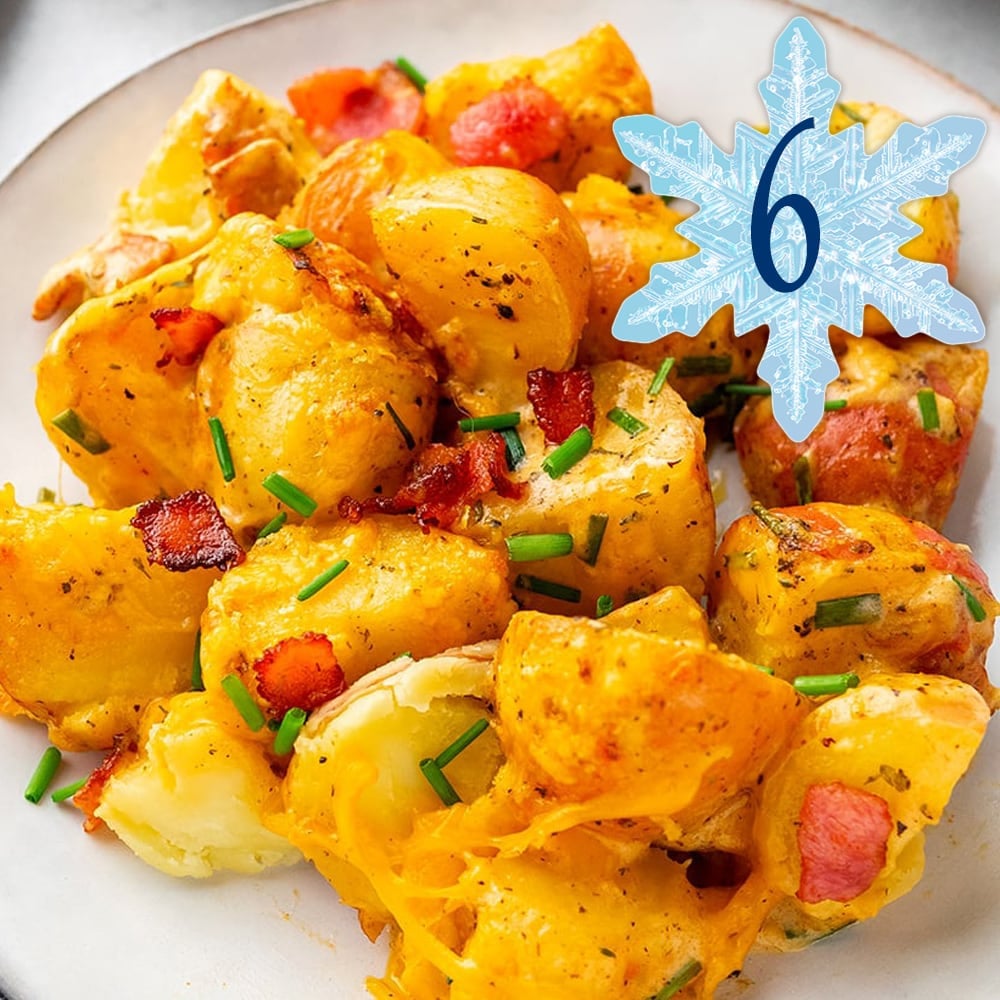 Creamy, cheesy, and full of flavor. They are so easy to make that they will soon become your favorite potato dish.
"This was such a delicious side dish! We served it alongside our dinner tonight and I know it's going to be a regular at our table all fall & winter long!" ★★★★★ – Anjali
"I cannot get enough of these! Made them a handful of times now, and absolutely love how easy, cheesy and salty they are! Yummy!" ★★★★★ – Leva
"So delicious! Love the fun flavors and it was so easy to make in the Instant Pot. Everyone loved it." ★★★★★ – Kim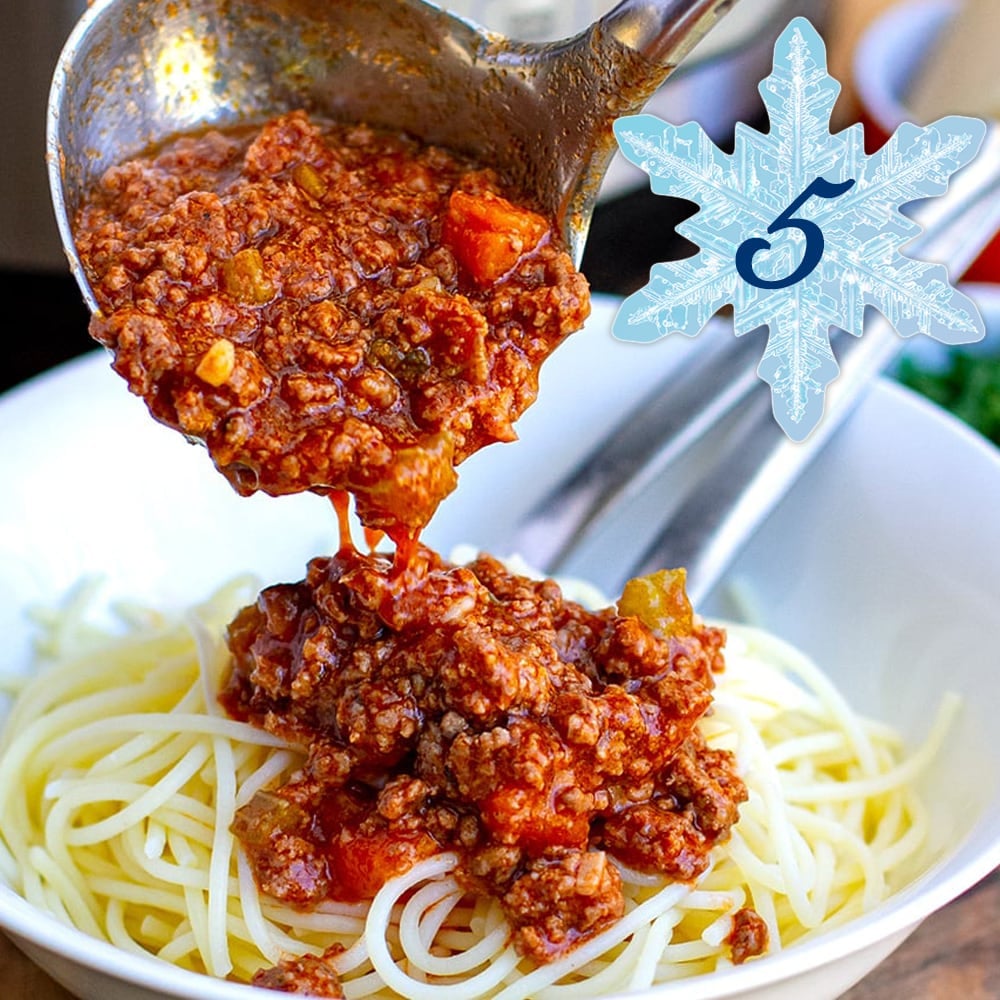 Making a Bolognese sauce in the Instant Pot pressure cooker not only saves time but it also locks in all those gorgeous, hearty flavours and nutrients. Enjoy over favorite pasta or zucchini noodles!
"This is the best recipe! I've made it so many times in the middle of a busy week. Highly reccommend." ★★★★★ – Jen
"Absolutely loved this recipe. I was looking for something with ground beef that wasn't "chili" like and this fit the bill. I skimped on the salt and later added it back to the recipe. Served with spaghetti squash, this was the perfect meal." ★★★★★ – Liz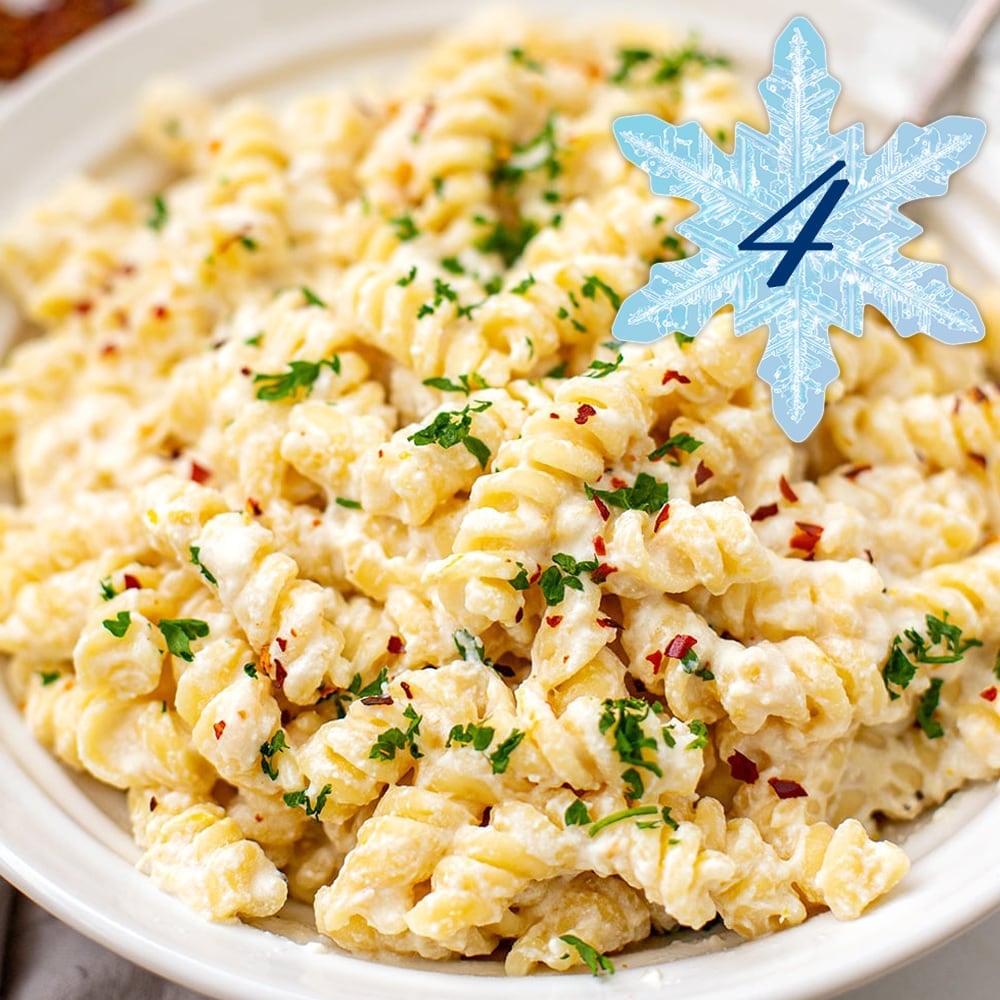 This dish is made with fusilli pasta and a creamy sauce made with buttery garlic, lemon zest and juice, plus equal parts ricotta and Parmesan cheese. A one-pot dinner wonder that is extremely delicious and easy to make.
"It's nice to have such a simple and flavorful recipe to fall back on when nights are busy. It uses ingredients I always have on hand. Thanks so much!" ★★★★★ – Glenda
"This is going on my weekly dinner rotation! This pasta was so easy and very little clean up. Bonus: it makes for great lunch leftovers." ★★★★★ – Tara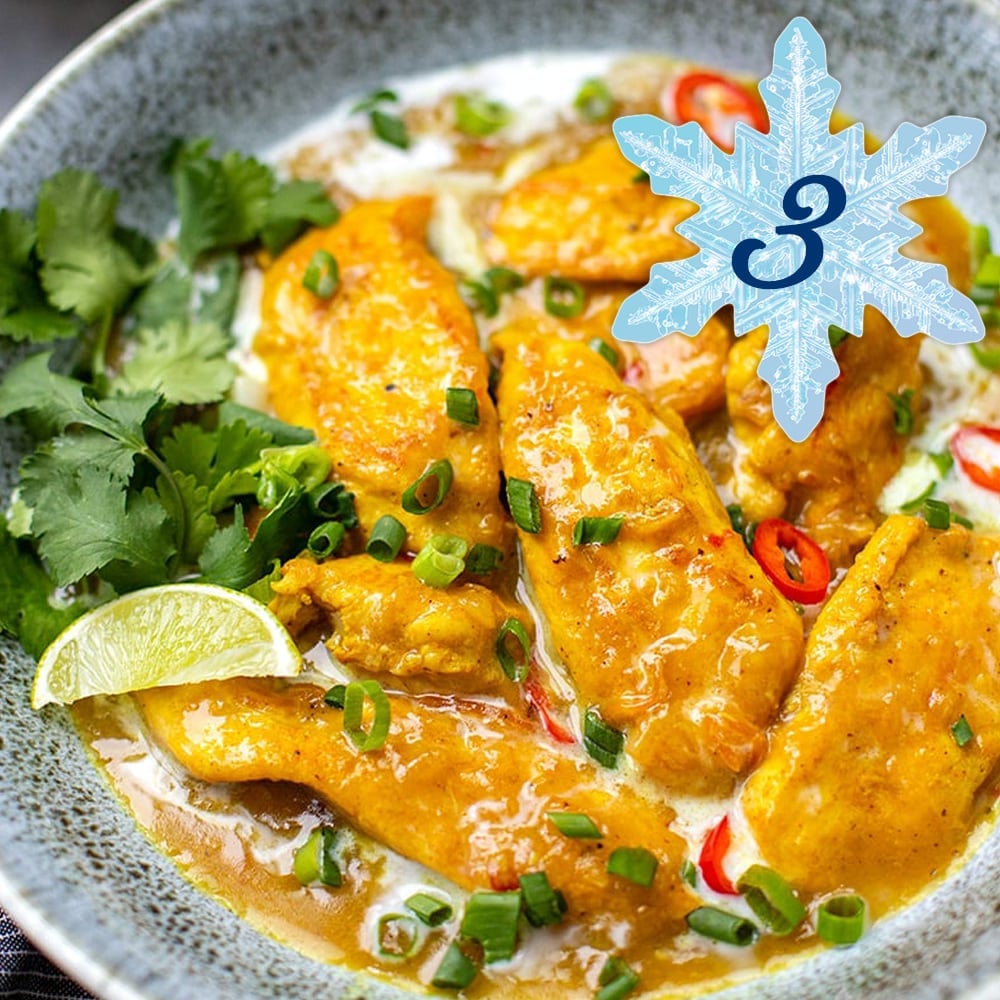 Bursting with tangy, sweet and aromatic flavors. For something that's so quick and easy to make, it packs in a lot of flavor. Chicken is succulent and tender, coated in a fabulous sweet chili, lime and coconut sauce.
You don't have to travel to Morocco to experience its amazing, flavorful cuisine. Making aromatic, hearty tagines or stews is easier than you think; all you need is a few commonly found spices and ingredients like dried fruit, honey and nuts. Serve this dish with rice, couscous or quinoa, or low-carb cauliflower rice.
"This is very flavorful. The directions are easy to follow and the outcome as good as if I had made this dish a dozen times." ★★★★★ – Lynn
"This is one of my staple recipes now! I love it and make it often. So easy to follow and very flavourful but mild enough that my kids like it too. Thank you!" ★★★★★ – Ariel
"I make this once every two weeks and my family loves it. I try to use lamb but when it's too expensive I substitute beef and it is just as good. Did I mention how easy it is? Thank you for this little gem." ★★★★★ – Helene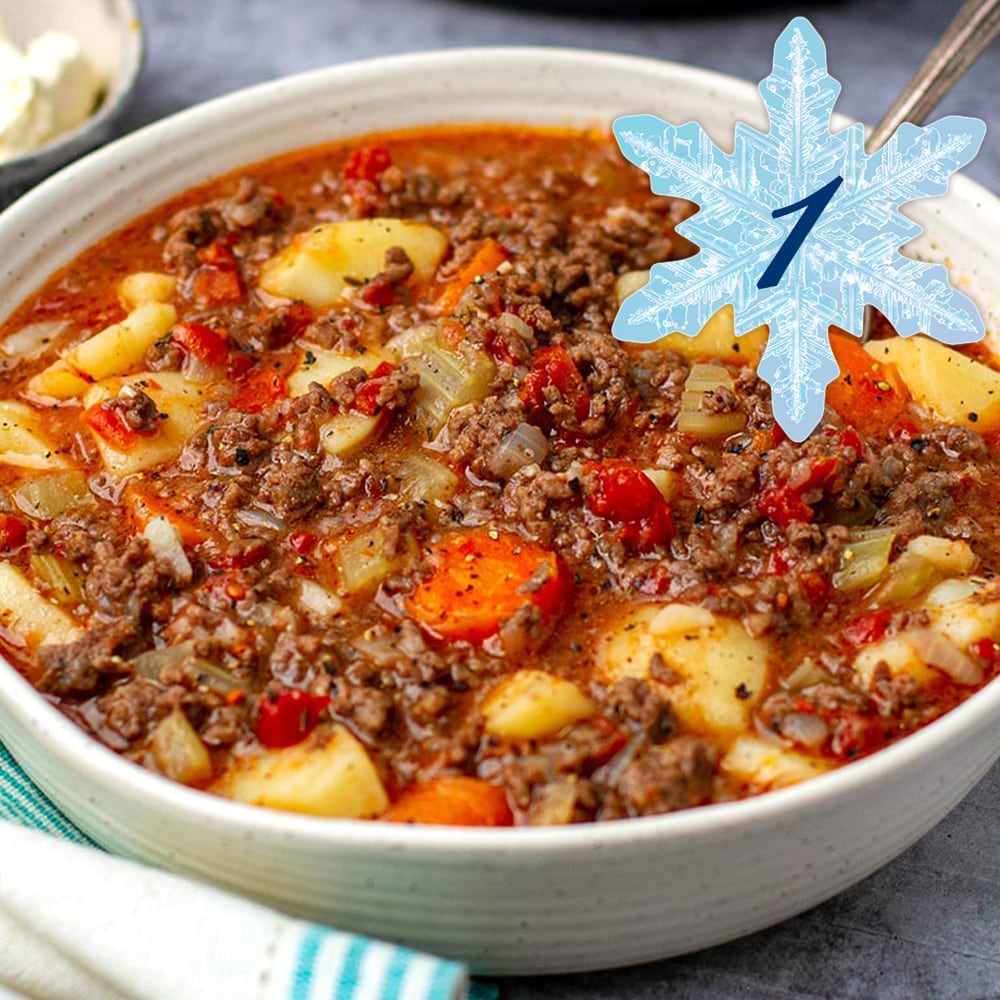 With only a handful of fresh ingredients such as budget-friendly ground beef, potatoes, onions, carrots and celery, plus a few pantry items you most likely already have, this one-pot dish is super easy and quick to make, so it's great for those busy weekdays.
"We really enjoyed this recipe. Made with things we usually have in the refrigerator and freezer. Easy, quick, and satisfying. Definitely going in the family cookbook." ★★★★★– Curtis
"Delicious! It was also super easy. My husband was making pasties and had left over veggies cut up so I used them. This meant we had rutabaga in our stew and it was really good!" ★★★★★ – Jean
---
Runner-Up Recipes
It was a little hard to choose just 12 recipes because there were many other standouts this year. We thought we'd include a few more dishes that also got great reviews and lots of shares, especially some of our older classics.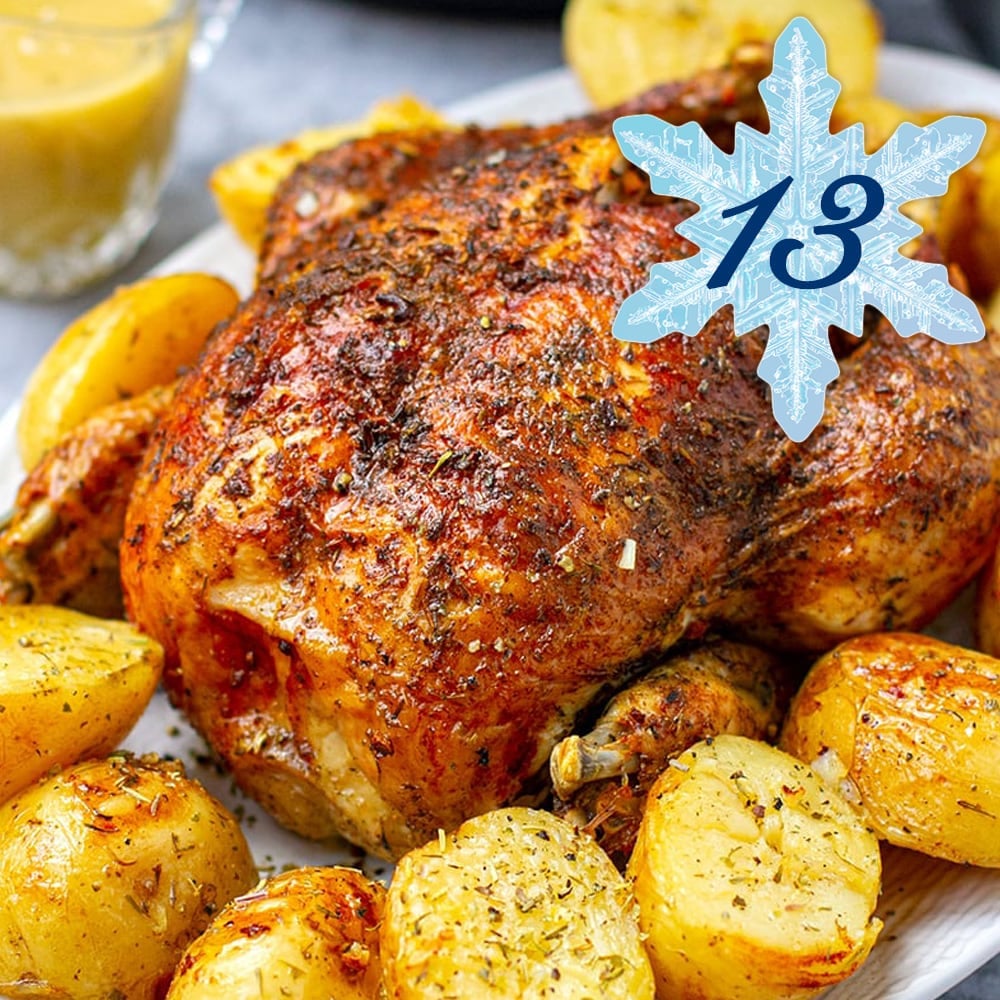 Fall in love with our juicy Instant Pot roast chicken and potatoes slathered with garlic-herb butter. Pressure cooked for speed, then roasted using the Air Fryer lid or in the oven to golden crispy perfection. Cooking broth and drippings are loaded with flavor and make the best gravy to pair with the finished chicken and potatoes.
"SO SO SO GOOD!!! I am very new to using an instant pot. This is my 2nd time using it. I had to finish it off in the oven. Super easy steps to follow. I added carrots. They added a nice sweetness. I will definitely make this again! Thank you!" ★★★★★ – Kristie
"This was delicious! So juicy and tender. Will definitely make again." ★★★★★ – Asia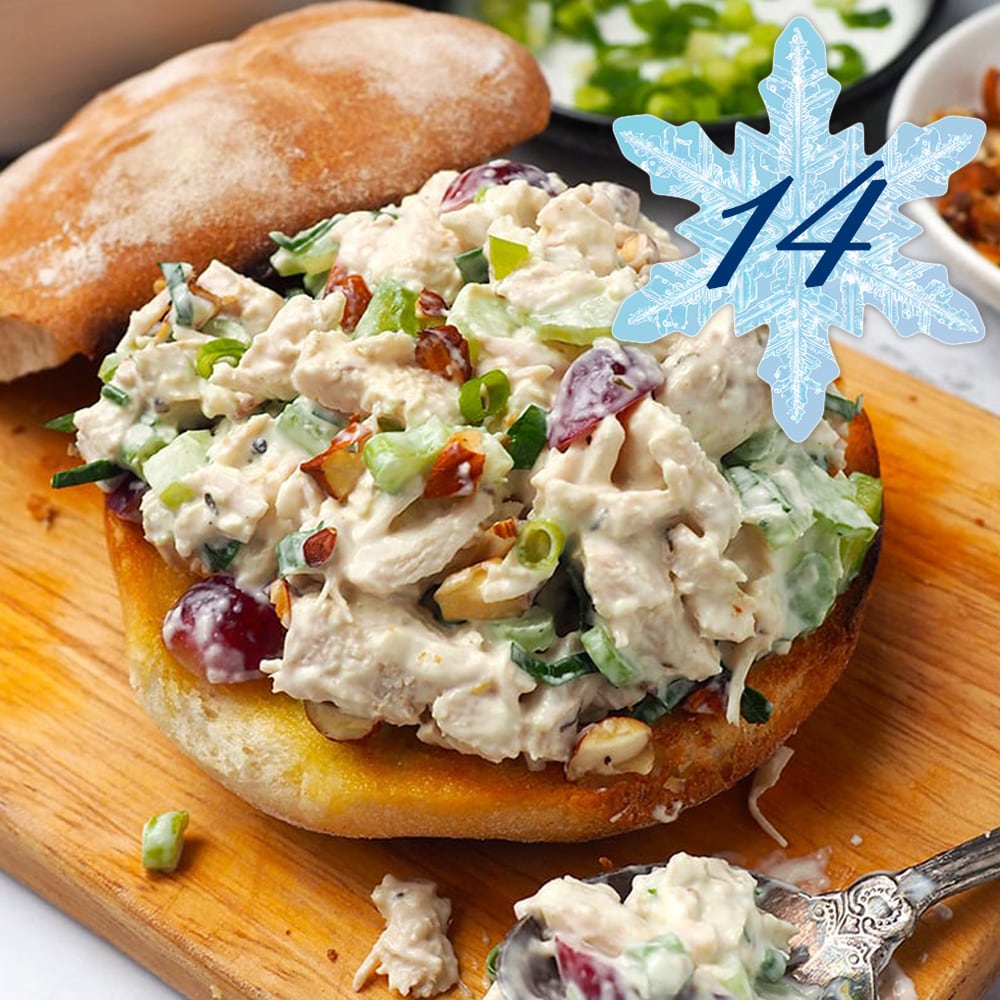 Pressure cook the tastiest chicken meat to use in a classic, American-style salad. It's deliciously creamy, savory and tangy with a hint of sweetness from the fruit. Serve it in a bowl, in a sandwich or in a wrap.
"Very yummy chicken salad and it was quick and easy to make the chicken in the Instant Pot." ★★★★★ – Lisa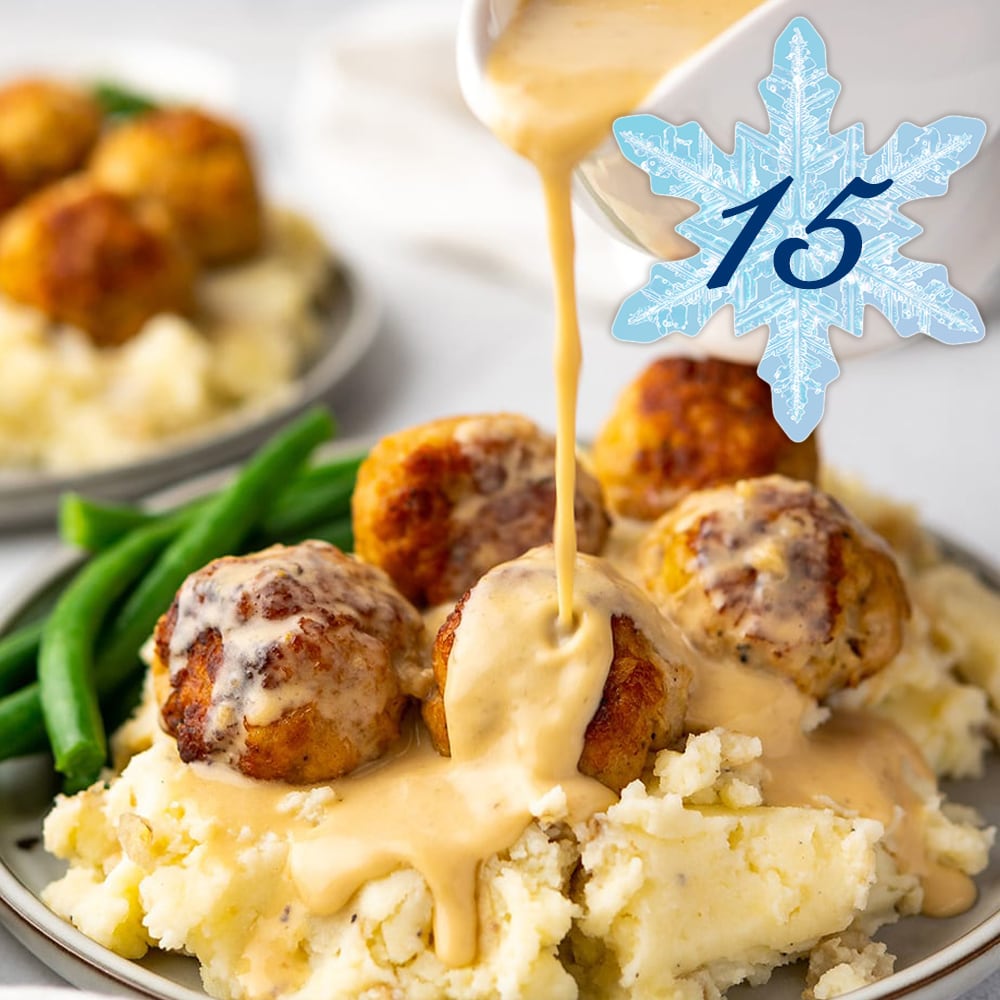 Ground turkey is a healthier alternative to other meats and blends perfectly with different herbs, spices, and seasonings. Made the right way, you will get tender, fluffy meatballs, even though turkey is leaner than pork or beef.
"This is a delicious recipe we have made several times and love this instant pot version for turkey meatballs." ★★★★★ – Claudia
"The turkey balls were so good! I used gluten-free breadcrumbs and flour and it worked perfectly! Thanks for the recipe!" ★★★★★ – Tavo
Warm, hearty and full of flavor. Chuck or topside beef is seared and pressure cooked pot-roast style in a delicious red wine brown gravy resulting in fall apart, tender meat. Served with a side of mashed potatoes and vegetables for a perfect dinner meal.
"Was very good." ★★★★★ – Rick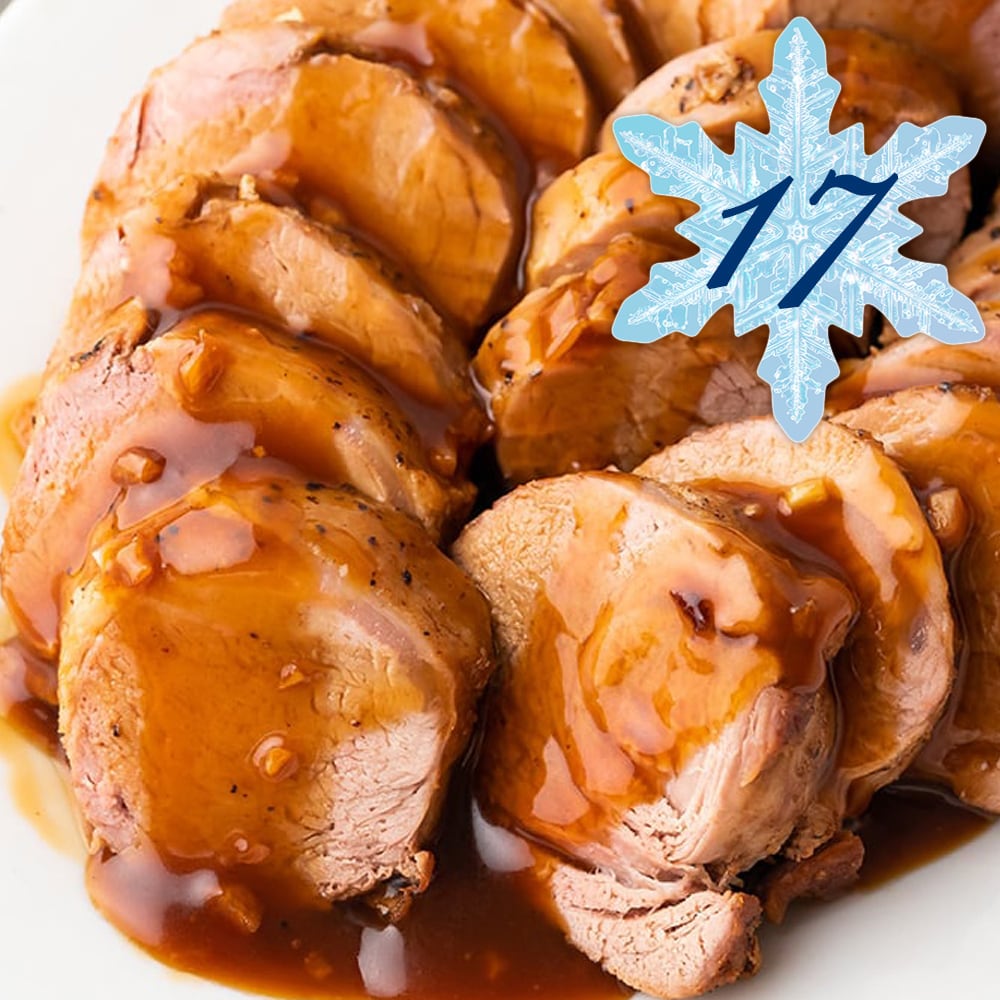 In this Instant pot pork recipe, the tenderloin is cooked in umami-rich soy sauce and balsamic broth with garlic and a little honey. Then, the meat is removed and the sauce is reduced with extra honey and thickened with butter and cornstarch into a luxuriously glossy and caramelized glaze.
"Great recipe! The pork was perfectly cooked, let alone delicious with all the flavours you've packed in there! We served it with your turmeric rice too! Delicious 🙂" ★★★★★ – Leva
"I am always looking for new recipes that my kids will enjoy and this one is a winner. It turned out perfectly moist and flavored. Love that it was done in the IP." ★★★★★ – MacKenzie
---
Most Popular Roundups & Articles Of The Year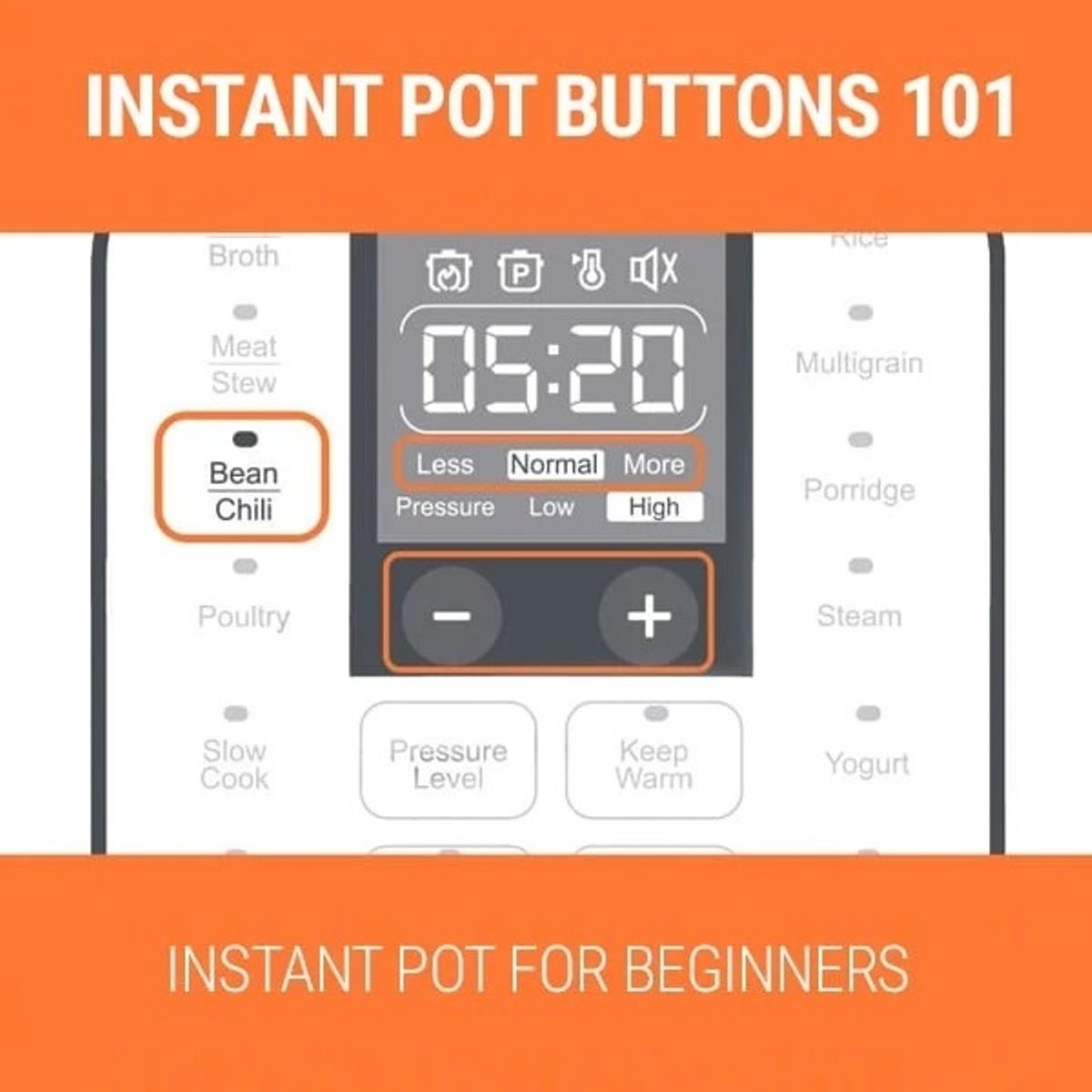 If you're new to the Instant Pot pressure cooker and find yourself confused by all the buttons on the front control panel, this article is for you. It's also for more experienced Instant Pot cooks who perhaps never use the smart programs because they don't know how or why. In this detailed post, we will look at the most common Instant Pot settings and buttons across models, explain how they work, and the best ways to use them (as well as when it's better to use the manual settings).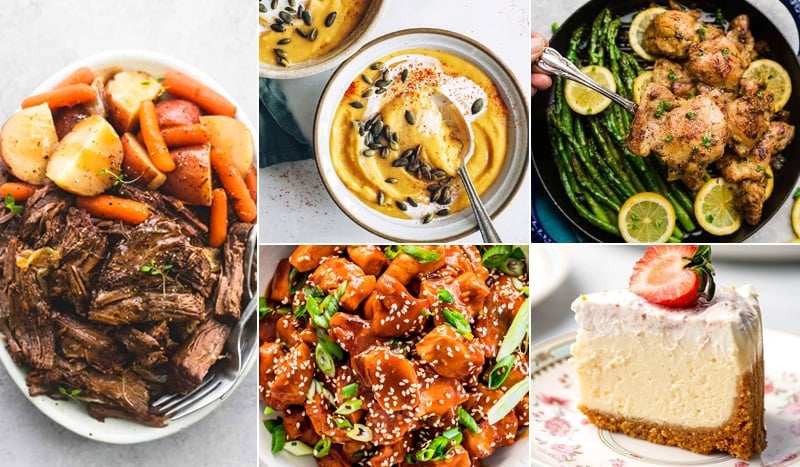 In this EPIC collection, we bring together 100 of the BEST Instant Pot recipes including top 10s, most popular chicken and beef recipes, one-pot dinners, soups, healthy meals, vegetarian and vegan options and desserts. Cooking with Instant Pot just got a whole lot more fun!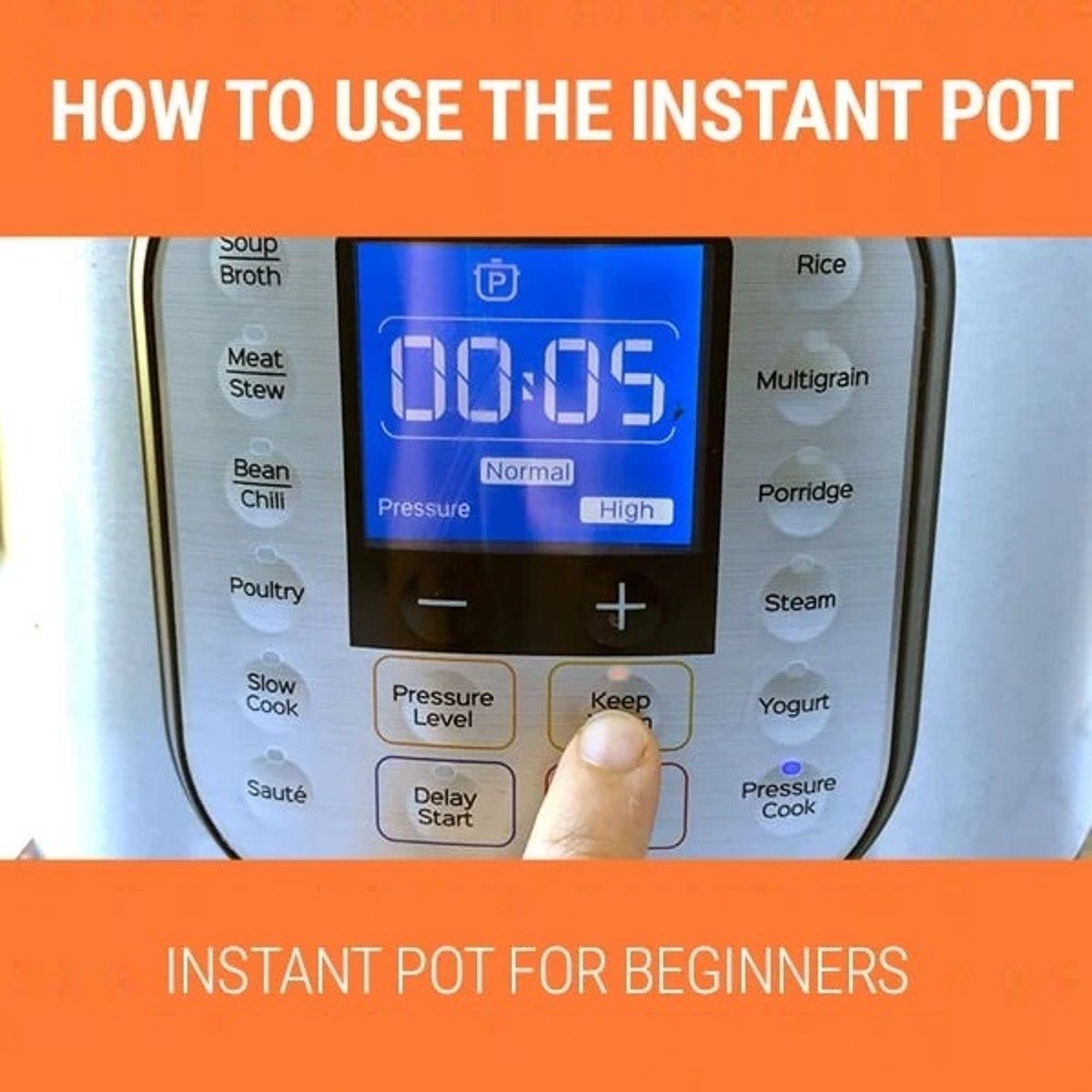 Learn how to use the Instant Pot with step-by-step instructions and photos for manual or smart program pressure cooker settings, how to sauté foods, and how and when to select a natural release or quick release options. Plus, we cover some Instant Pot FAQs and general tips to make your learning curve less steep.
Rice is the most widely consumed staple food on the planet, so naturally, it is one of the first Instant Pot recipes one should learn how to make. Another reason is that the pressure cooker is perfect for making fluffy, well-cooked rice quickly and easily.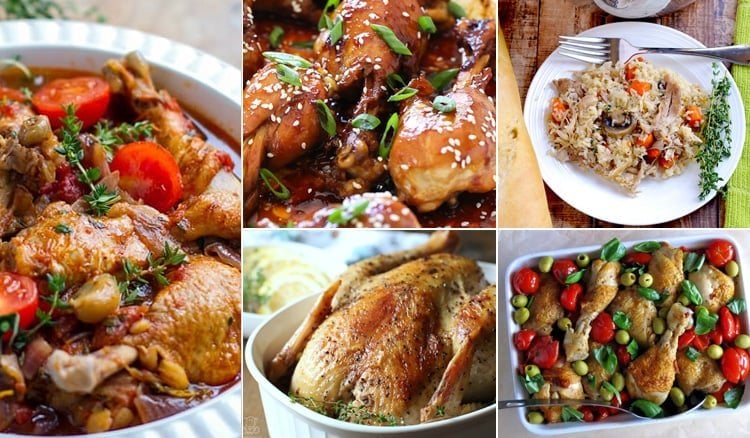 Chicken is undoubtedly the most popular and versatile meat on the planet. Take a look in the freezer or the fridge, and you've probably got some chicken on hand right now! Whether you've got a whole bird, some budget-friendly chicken thighs, some ground-up meat or plain ol' breasts, the Instant Pot is here to breathe life into otherwise plain poultry.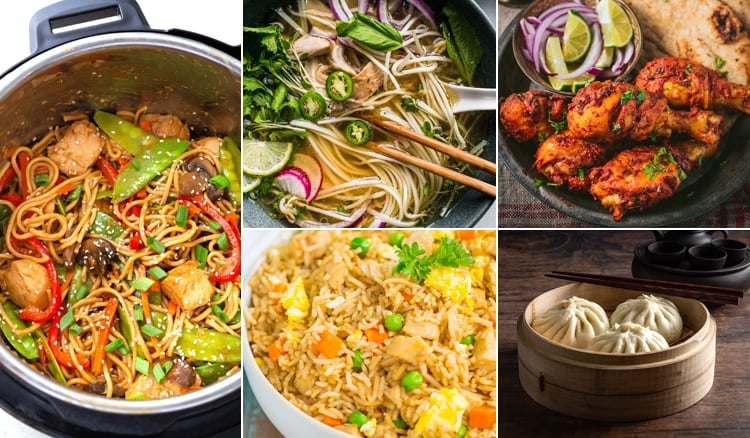 If you enjoy Asian food, this collection of Instant Pot Asian recipes is for you. They are delicious, easy to make, and will hit the spot whether you're craving Japanese, Indian, Chinese, Thai, or Korean dishes.
A great method for heating up leftovers from the fridge or freezer is using a pressure cooker. Especially, when you don't have or want to use a microwave. Here are a few reasons and tips for using your pressure cooker to do more for you.
A Mediterranean diet is rooted in the coastal cuisines of countries such as Greece, Spain, Italy, France, and northern Africa. It puts a higher focus on plant foods than many other diets. Generous portions of fresh produce, whole grains, and legumesto make up all or most of a meal, as well as some healthful fats and fish.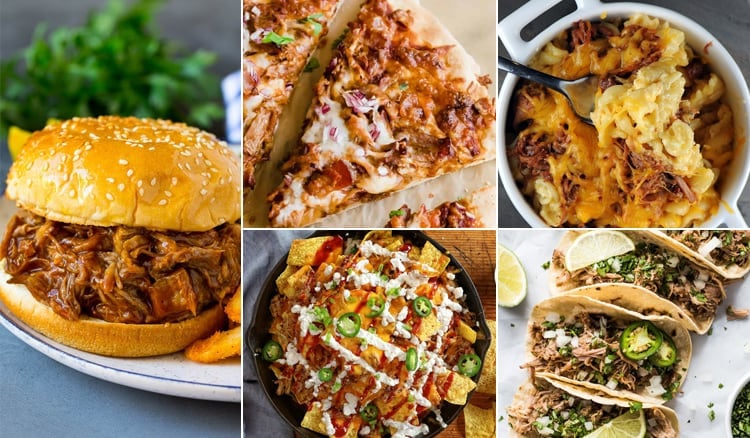 When it comes to batch cooking or meal prep of meat dishes, pulled pork is one of those versatile foods that can be used in many ways. You might have only used it in nachos or sliders but there's so much more.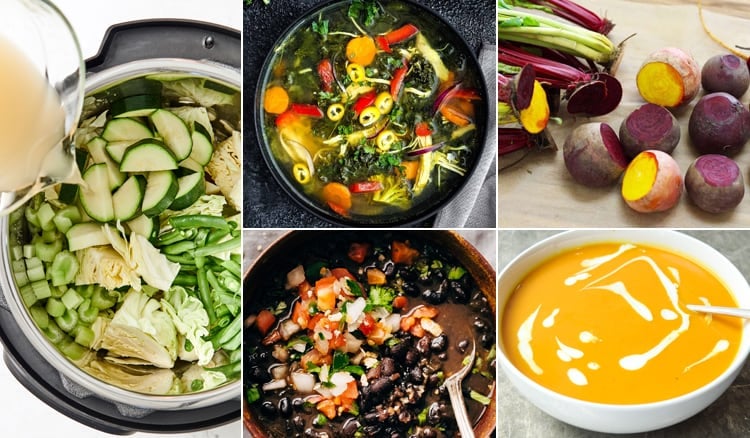 Does the word detox make you anxious? Don't worry we have a collection of Instant Pot dishes that are full of detoxifying foods and ingredients that will help your body rejuvenate and get healthy for the new year.
---
Most Popular Recipes From Other Bloggers
Since we have a pretty big and engaged following on Instagram, it's always interesting to see which dishes were the most popular with that audience. We often share recipes from other bloggers and creators and thought we'd give credit to the most liked dishes.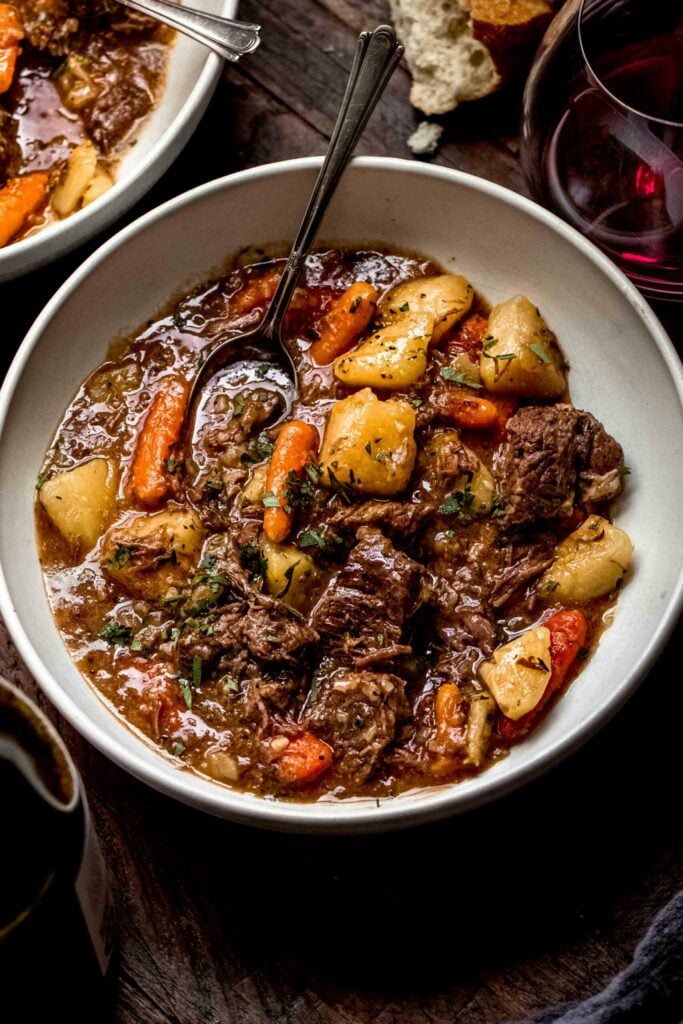 The perfect cozy meal for chilly days! This easy recipe features tender chunks of beef, potatoes, and carrots that cook together in a flavorful sauce. Recipe from Platings And Pairings.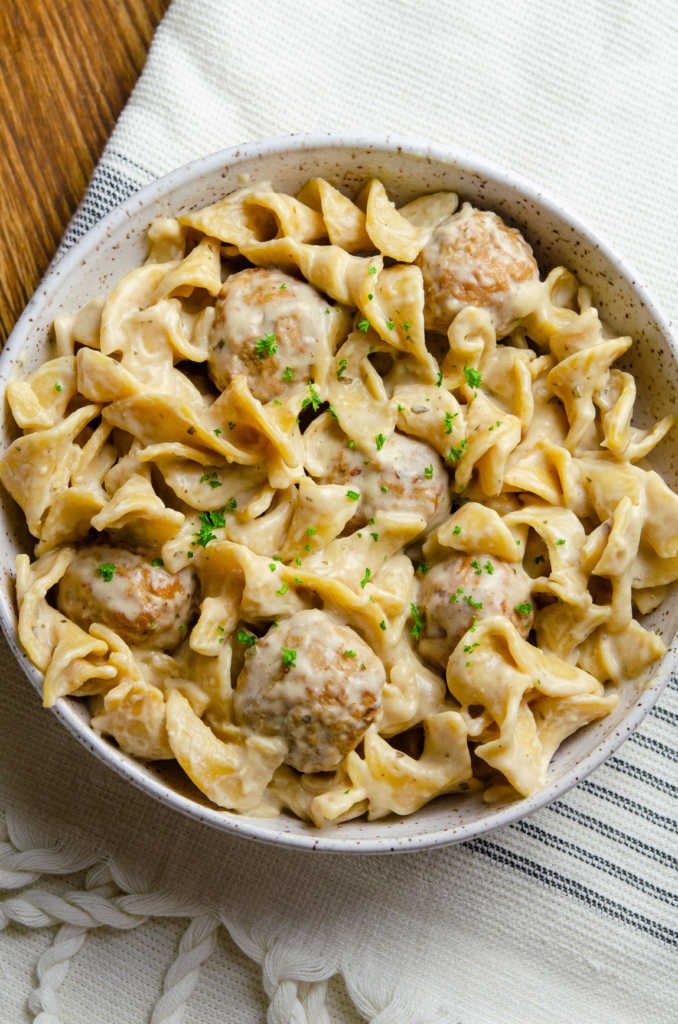 If your first experience with Swedish Meatballs came from the Ikea food court, then try this version paired with tender egg noodles for a delicious combination of meatiness and a savory cream sauce. Recipe from 12 Tomatoes.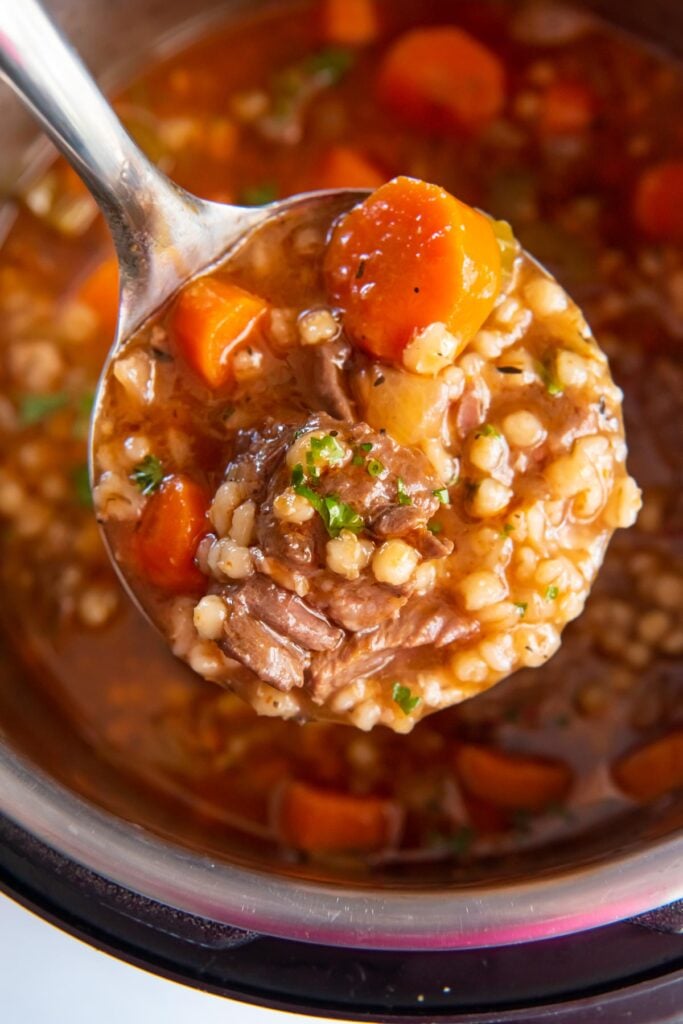 Richly flavored and filled with tender chunks of beef, vegetables, and barley. This healthy soup will warm you up from the inside out. Recipe from Kristine's Kitchen Blog.
Fall off-the-bone meat in a fraction of the time as the slow cooking method. They're cooked in a decadent red wine and beef broth gravy and served over a bed of Creamy Polenta. Every bite has mouthwatering flavors! Recipe from Garden In The Kitchen.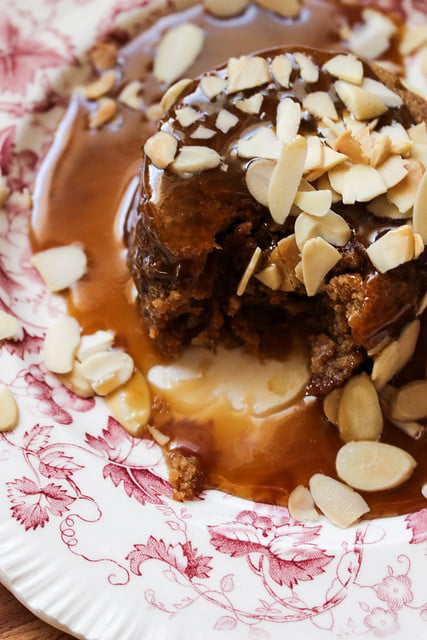 Also check out this sticky toffee pudding video (Note: It's not in English).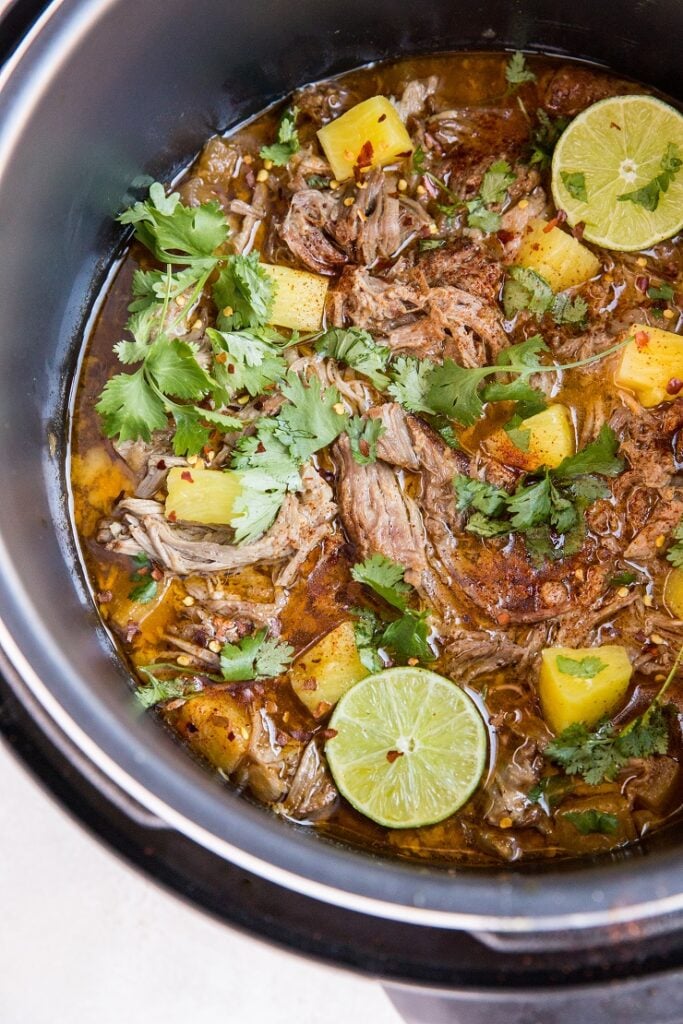 Instant Pot Pulled Pork with Pineapple is a sweet and savory ultra shredded pork recipe that is perfectly tender! Crisp it up in a frying pan after shredding it for crispy shredded pork! Recipe from The Roasted Root.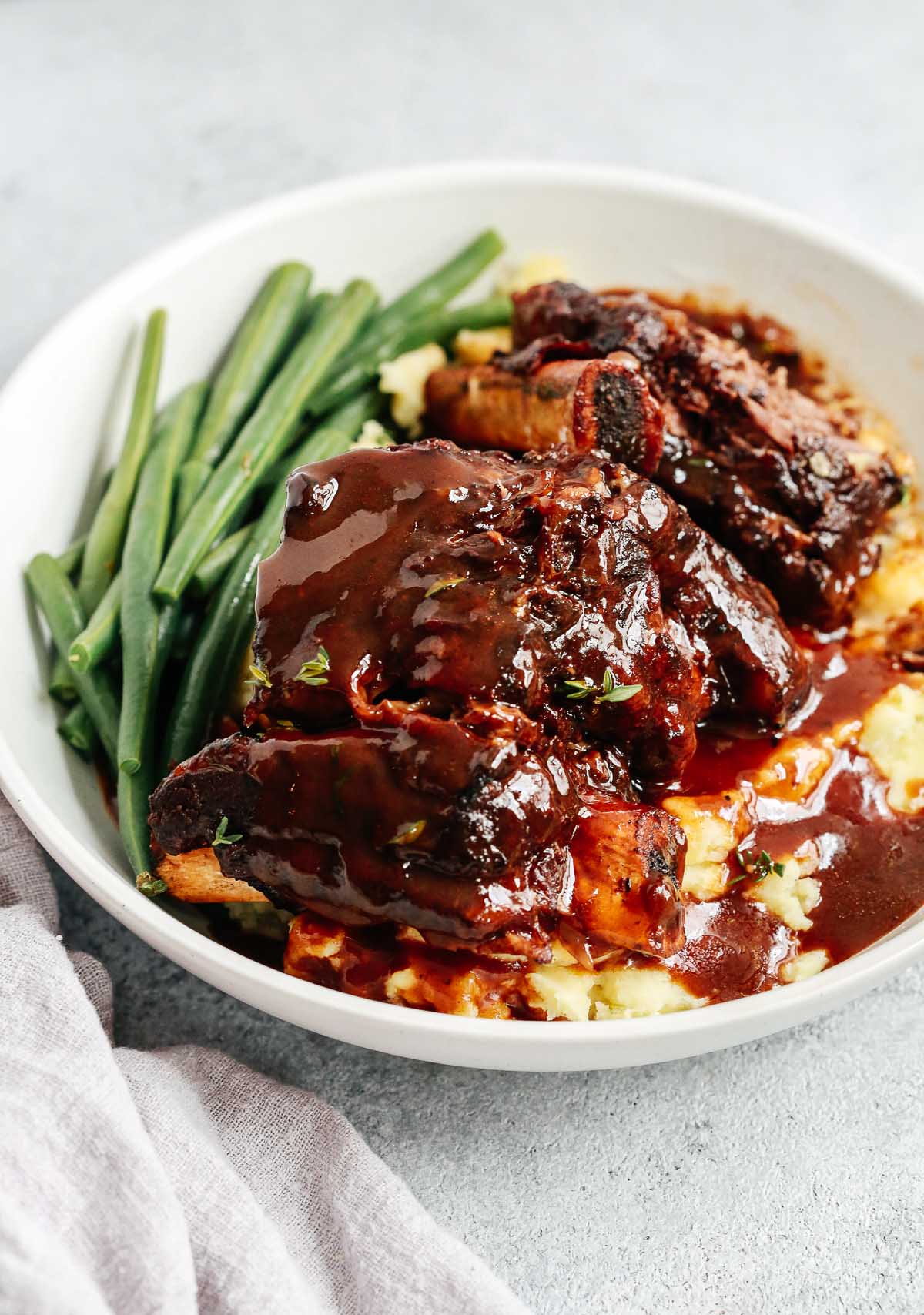 This Instant Pot Short Ribs recipe lets you enjoy the tender flavorful ribs without the hours of cooking time usually required. This set-it-and-forget it recipe makes it easy to cook the perfect meat. Recipe from Primavera Kitchen.
---
Top Instant Pot Desserts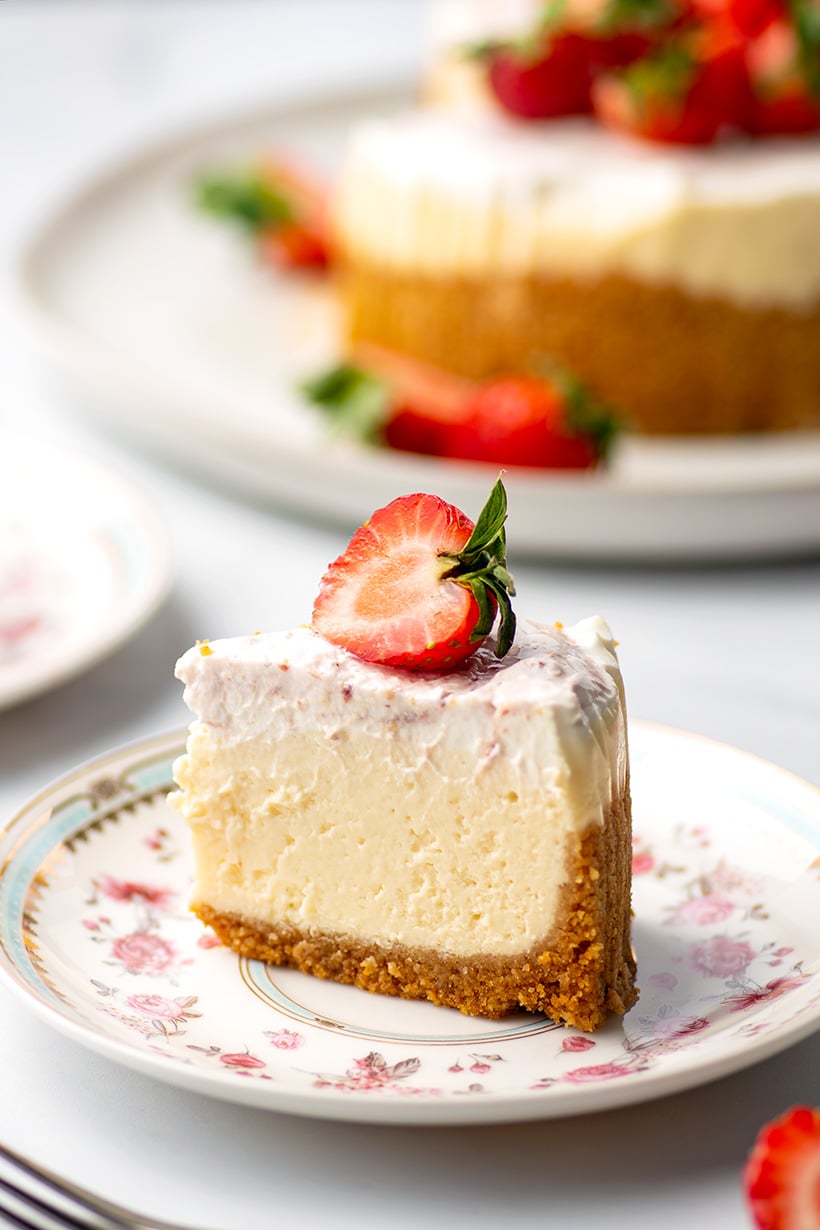 Creamy cheesecake is by far the most popular pressure cooker cake to make because it always turns out great and often better than in the oven. Plus, if you don't want to use the oven or don't have one currently, opting for an Instant Pot cheesecake instead is always a great option. Get the recipe here.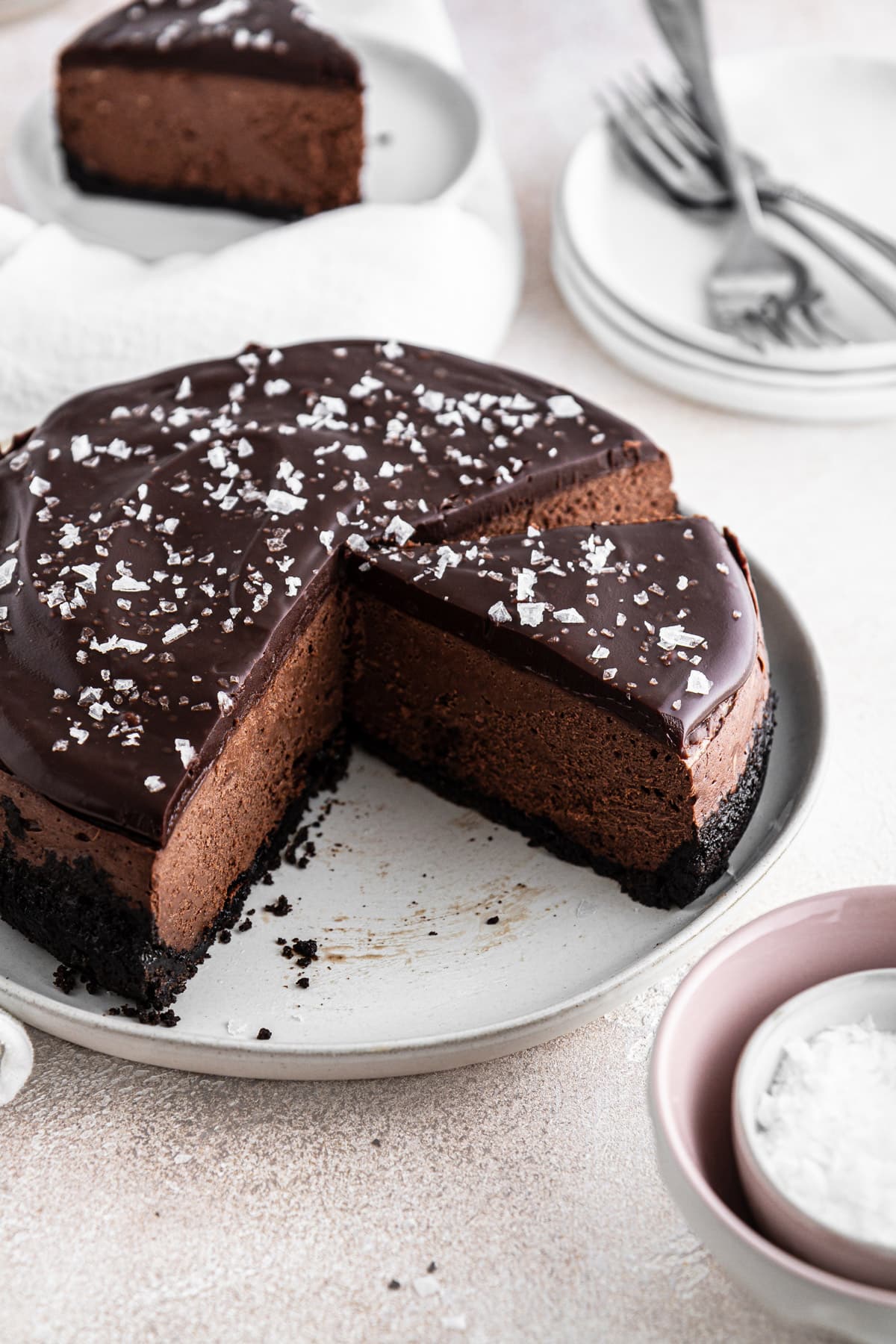 This Chocolate Cheesecake is thick, and creamy, and made up of 3 layers of indulgent chocolate flavor! It has a buttery Oreo crust, a luscious cheesecake base, and a smooth chocolate ganache covering on top! Recipe from Girl vs Dough.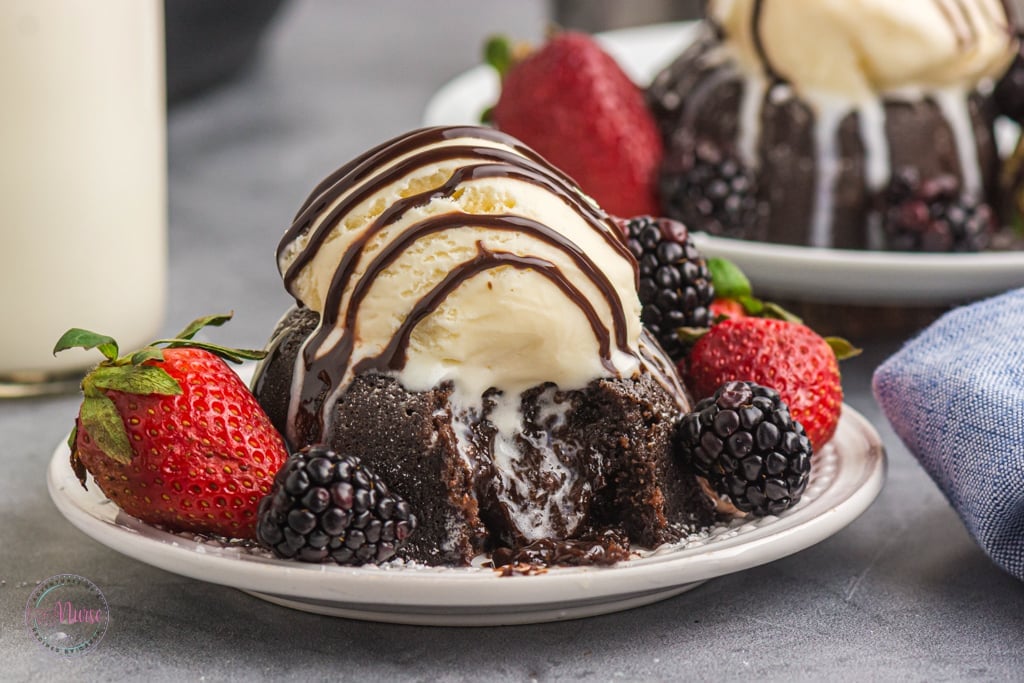 An ooey, gooey, chocolatey dessert that will make you weak in the knees! After eating it you have no words it is so good. Recipe from Adventures Of A Nurse.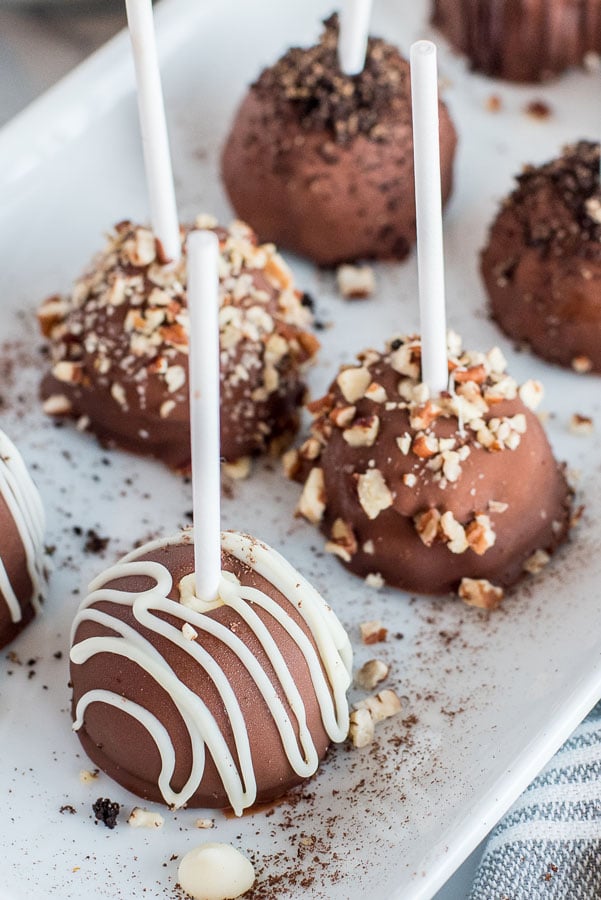 The perfect make-ahead treat! Smooth, creamy cheesecake balls dipped into rich milk chocolate and decorated with your favorite toppings. Recipe from Pressure Cooking Today.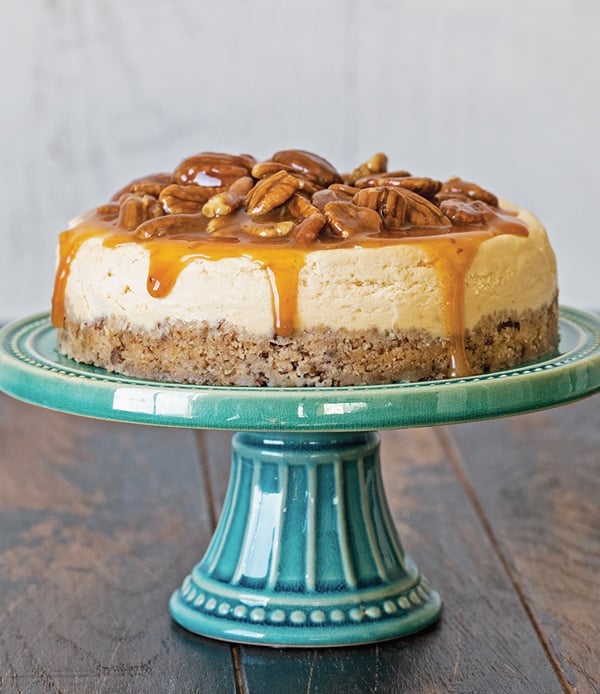 This is no ordinary cheesecake! The sticky pecan toppings will surely make you lick your fingers to savour the last bits of sweetness. Get the recipe here.
---
WATCH OUR TOP 10 VIDEO RECIPES HERE
---
Save Top Pressure Cooker Recipes to Pinterest