From black beans and chickpeas to lentils and peas, learn how to cook different legumes and pulses in your Instant Pot pressure cooker with our comprehensive 101 guide.
---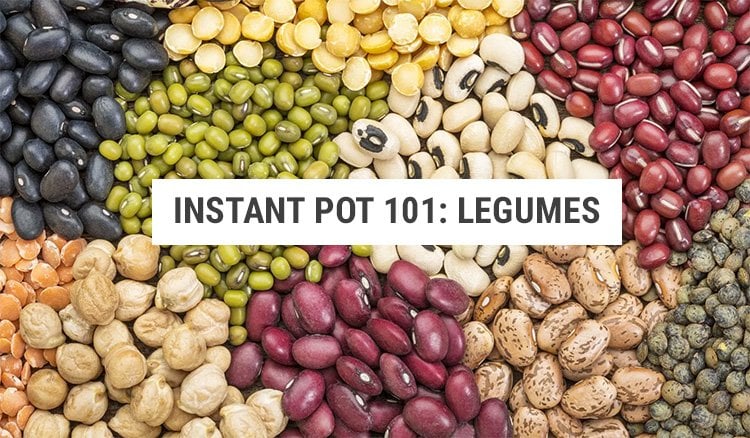 Following intricate and exciting recipes with a bounty of different ingredients is certainly a fun part of Instant Pot ownership, but learning the basics of this tool is an invaluable endeavour.
In our Instant Pot 101 series, we aim to provide thorough instructions for food groups that you should master by highlighting cooking times, special instructions, and anything else you might want to consider. We've already covered how to cook grains in your Instant Pot, and now, we're focusing on legumes.
Legumes include beans and lentils which are a staple in many people's diets. From the family on a budget and the savvy meal prepper to the vegan and vegetarian eaters, these sources of plant protein are truly irreplaceable in the diet.
Cooking a big batch of Instant Pot beans or lentils for the week helps you to effortlessly create healthy meals by adding fresh veggies, grains, meats, sauces, or whatever your heart desires. You can also add them to soups, stews, salads, dips like homemade hummus, and braises.
Skip the canned beans in favour of fresh, dried beans. This will save you money over time, and the results are fantastic with the Instant Pot. No more slaving over the stovetop – these are done in short order for your enjoyment!
Should you soak your beans?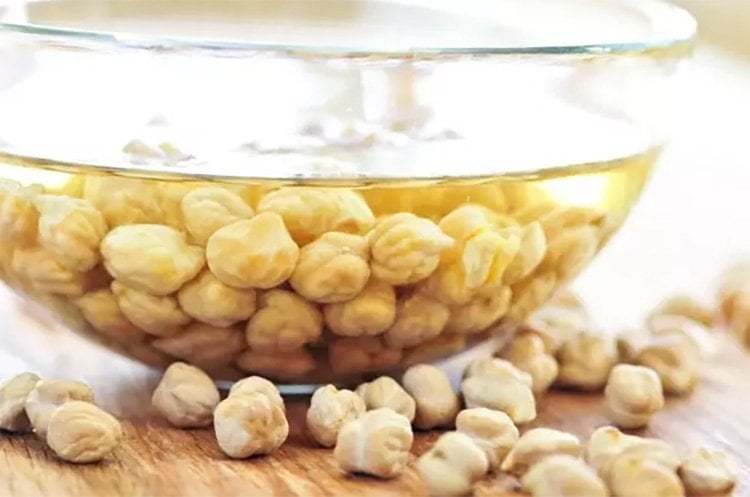 In each legume section, we cover the difference in cooking times between soaked and unsoaked legumes, which will sometimes make a big difference! For clarification, ALL soaking instructions imply that the legumes you plan to cook have been submerged in water for at least four hours. You don't generally need to soak peas or lentils at all as they are quite small.
The main benefits of soaking beans beside a significantly shorter cooking time include the reduction of anti-nutrients such as phytic acid. These anti-nutrients can bind to the nutrients found in beans naturally, preventing our bodies from being able to fully absorb them. Moreover, the soaking process makes the legumes easier to digest. As you might know, beans can wreak some havoc on the belly and cause bloating/gas. Avoid this with a soak!
---
Quick-release or natural pressure release?
For beans – or anything else with quite a bit of water in the pot – you generally want to perform a natural pressure release for around 10 minutes to finish up. This will reduce the likelihood of spurting water coming out of the valve which can be a major safety hazard. Moreover, it will ensure your beans have finished cooking entirely.
Beans may also break apart when subject to an extreme change in pressure, so you sacrifice shape with a quick-release method. Unless otherwise stated, all cooking instructions should be followed up by a 10-minute natural pressure release.
Some exceptions include more delicate legumes like lentils, but it's truly a case-by-case basis (and you may find that results will vary).
---
Other Instant Pot beans and lentils tips:
---
Instant Pot Beans
Adzuki Beans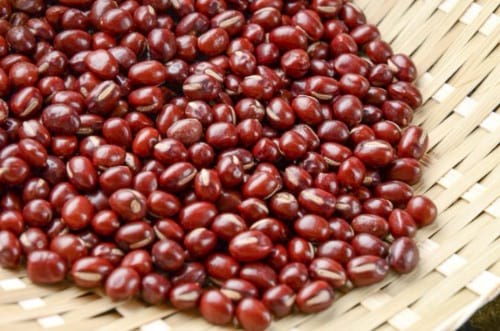 This little bean is a coveted health food. With a deep red-brown colour, they're one of the smaller beans, often grown in Asia and the Himalayas. They're rich with iron, magnesium, and vitamin B-6 and sometimes called azuki beans. These are more difficult to find canned, so check your bulk foods store for the best selection and price. They make a great addition to soups or macro bowls, and are even used in traditional Asian desserts!
These cook times are minimum cooking times, so to be safe, meet these recommendations somewhere in the middle.
Adzuki beans Instant Pot cooking times:
---
Black Beans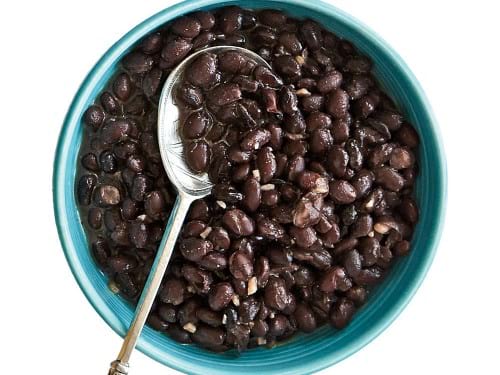 Black beans are one of the most common beans. If you like Mexican food, you're no stranger to their delicious taste and creamy texture. This legume is also a staple in Latin American cuisine, Creole food, and Cajun recipes. Its versatility makes it a strong contender for your weekly meal prep routine, especially if you love to experiment with cuisine from all over the world. Black beans are rich with magnesium, phosphorous, and folate making them a healthy choice.
Black beans Instant Pot cooking times:
---
Cannellini Beans (White Beans)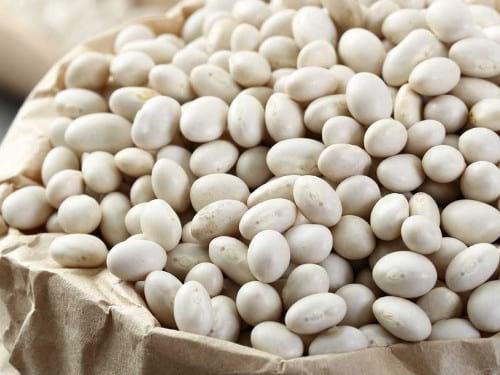 Cannellini beans or white beans are often used in white chili and minestrone to add unbeatable texture and flavour. This legume is particularly creamy with an almost buttery taste, making it a very delicious and savoury choice. It's also quite light and summery, making it versatile throughout every season. There are other white beans too. The most notable difference in cannellini beans is that they're a kidney shape and sometimes referred to as white kidney beans.
Cannellini beans Instant Pot cooking times:
---
Fava Beans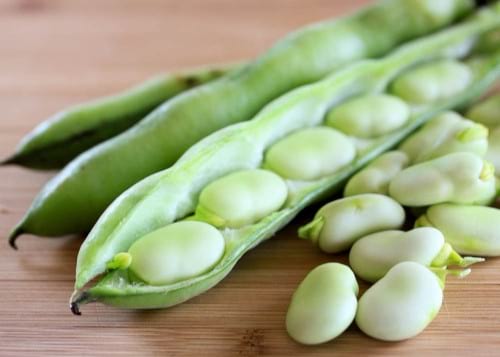 Fava beans are often a seasonal delight and purchased fresh. You will find them in the produce section or at the farmer's market in pods. These will require a bit more work as you'll want to remove the beans from the pod before cooking, but it's worth it! They are also called broad beans which you can find more easily labelled in cans. Finally, you can find them dried year-round. They are particularly good for adding creaminess to a dish.
Fava beans Instant Pot cooking times:
---
Garbanzo Beans (Chickpeas)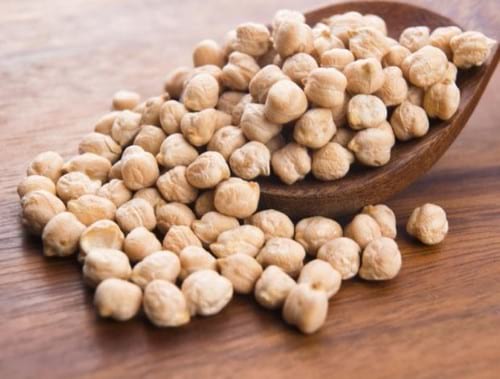 Garbanzo beans or chickpeas are another especially popular legume. Used in many Mediterranean dishes like hummus, these guys are great to have handy. You can have them cooked, add them to soups and stews, toss them into a fresh green salad, blend them into a delectable dip, or roast them in your favourite spices for a protein-packed snack. They're loaded with fibre, iron, vitamin B6, copper, and manganese.
Garbanzo beans Instant Pot cooking times:
---
Great Northern Beans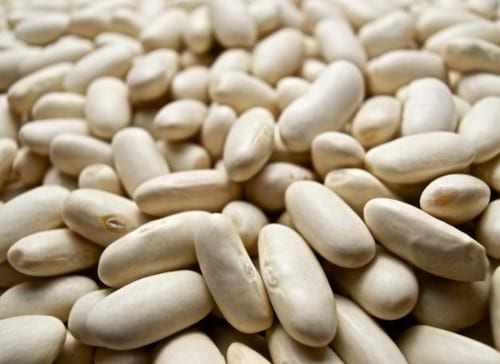 Great Northern beans are similar to cannellini beans, but they're a bit different although they are derived from the same plant species. Some recipes will call for either/or, but you may have a strong preference. These pair exceptionally well with smoked ham hock and greens! They are larger than navy beans and smaller than cannellini beans if you're having trouble distinguishing between the many varieties of white beans. They're more of an oval shape than a kidney shape – similar to lima beans. They have a mild and delicate flavour.
Great Northern beans Instant Pot cooking times:
---
Kidney Beans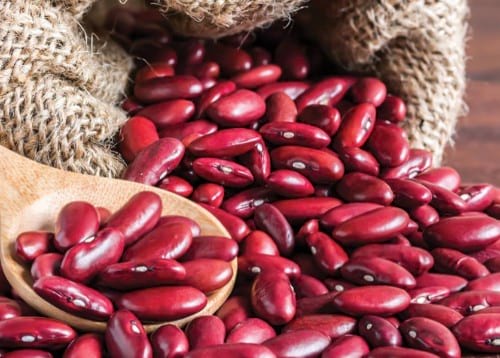 The reddest of them all and naturally, shaped like a kidney, this legume is used in traditional chilis and the classic Creole dish red beans and rice. This is because they're fantastic at absorbing flavour and using all those delicious juices and spices to their advantage. They're rich with B vitamins such as folate and thiamine, as well as iron, magnesium, zinc, and potassium making them an economical way to hit your nutritional needs.
Kidney beans Instant Pot cooking times:
---
Lima Beans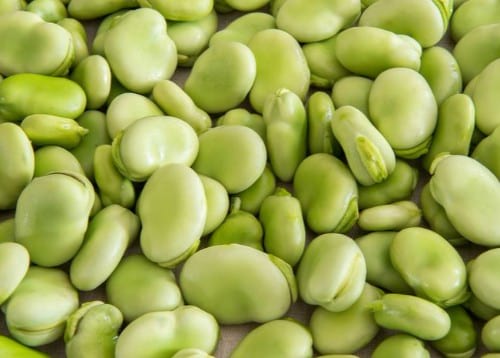 Lima beans are hated amongst children and loved by adults all over, right? Whether or not you've grown fond of these guys, they are a nutritious addition to the diet. They are great in succotash, curries, or Southern comfort food. Otherwise known as the butter beans, the lima bean is particularly high in soluble fibre which makes them a great legume for healthy digestion. They are jam-packed with B vitamins and important minerals like manganese and phosphorous.
Lima beans Instant Pot cooking times
---
Mung Beans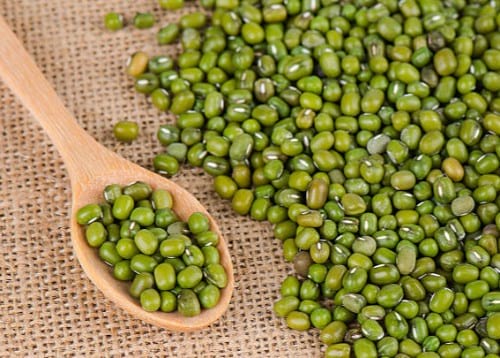 Mung beans are a tiny, round green bean often used in dahl in addition to, or instead of lentils. Usually, it's mashed or partially blended while mung beans lend their creamy texture to this rich Indian stew. They're also a commonly sprouted bean, and it can be used in recipes that way too. They are a staple in Chinese cuisine as well. Mung beans are amongst some of the most nutritious legumes with significant amounts of B vitamins, minerals, and even some vitamin E, K, and C.
Mung beans Instant Pot cooking times:
---
Navy Beans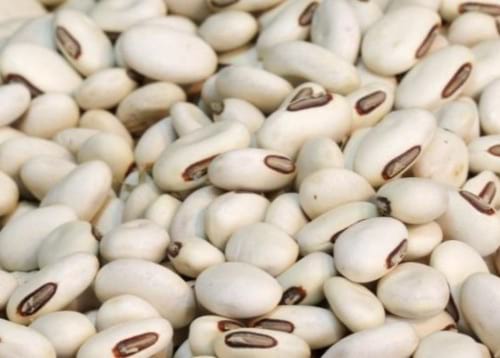 We have our final white bean on the list! The navy bean comes from the same plant species as both the cannellini bean and the great Northern bean. This bean is especially good to cook fresh because they lose most of their nutrition during the canning process. Preserve those vitamins and minerals by doing it yourself. It's called the navy bean because it's been a dietary a staple for Navy sailors since the 1800s. It is often used in soups or used for baked beans.
Navy beans Instant Pot cooking times:
---
Pinto Beans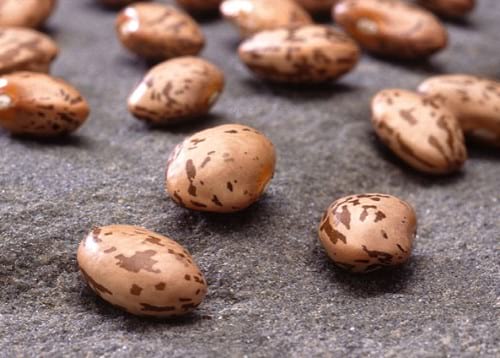 The pinto bean is another familiar bean, especially in Mexican cuisine. It's actually the most popular bean in both the United States and Mexico. It's served whole with burritos, and it's often used to make delicious creamy refried beans. It's brown, oval-shaped, and speckled giving it its distinct look. It's also commonly found in Brazilian dishes. It's a great source of protein, manganese, and phosphate like many other beans.
Pinto beans Instant Pot cooking times:
---
Soybeans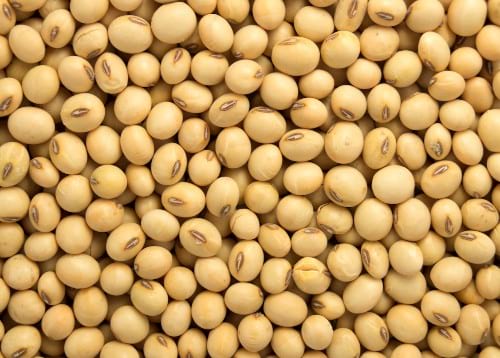 The soybean isn't often eaten on its own – except as edamame. Instead, we find soy in many other products like tempeh, tofu, soy milk, soy cheese, and more plant-based meat/dairy substitutes. While soy does contain some phytoestrogen that can mess with your hormones, a fermented soybean product or occasional consumption is a great way to boost protein without animal foods. While soy does contain a significant amount of phytic acid and you should soak prior to cooking, it's also a great source of protein and B vitamins.
Soybeans Instant Pot cooking times:
---
Cooking Peas In Instant Pot
Dried Green Peas (Split Peas)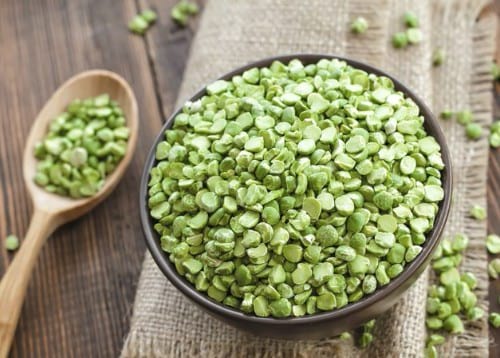 Dried green peas or split peas are a delicious pantry staple, often used for split pea soup. Dried green peas are often found split like many other lentils. Don't be fooled, though – split peas aren't lentils! Lentils are actually an entirely different type of legume, so you should know the distinction. They are packed with protein, potassium, and their beautiful vibrant colour makes for a fun dish.
Split peas Instant Pot cooking times:
---
Fresh Green Peas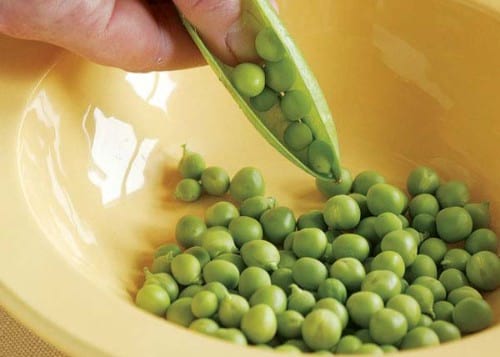 Fresh green peas are a summertime staple. They are botanically a legume, but much more comparable to a vegetable in terms of nutrition and preparation techniques.
You can use frozen peas or peas fresh from the pod which just require a quick thaw or softening, so you just want to add those into the hot food at the end of the meal and stir them in until they get quick steam. You can also choose to soften them first in a pan or pot prior to adding, just to make sure they're cooked through.
If you add them to pressure for any significant period of time, you will end up with wrinkled, hardened peas (not tasty!). Fresh peas do not require any pre-cooking measures such as soaking.
---
Black-eyed Peas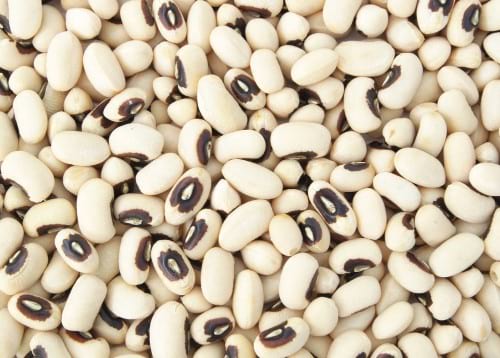 These guys get their name due to their appearance. They just so happen to look like they've got a black eye imprinted on them, making them easy to spot. Black-eyed peas are often used in soups, paired with ham. It takes on many of the same purposes that any other white bean would with a similarly mild flavour and creamy texture.
Black-eyed peas Instant Pot cooking times:
---
COOKING LENTILS IN INSTANT POT
Green Lentils (French Lentils)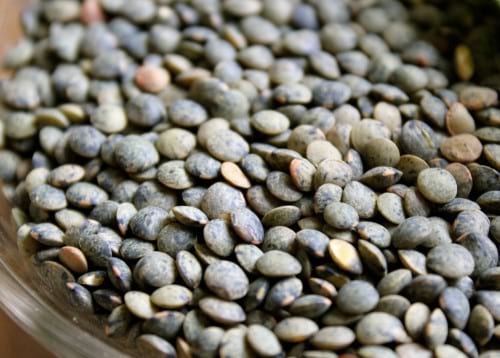 Green lentils and French lentils are synonymous in case you're confused. Any recipe that calls for one or the other can be interchanged, so look for whichever your local grocer has labelled. They are grown in France and also referred to as lentilles de Puy. These are a great lentil to batch cook as they pair really well with garlic and herbs for a flavour-packed side dish. Considering their colour, they are most commonly confused with green split peas, but these have a much darker hue.
Green lentils Instant Pot cooking times:
---
Yellow Lentils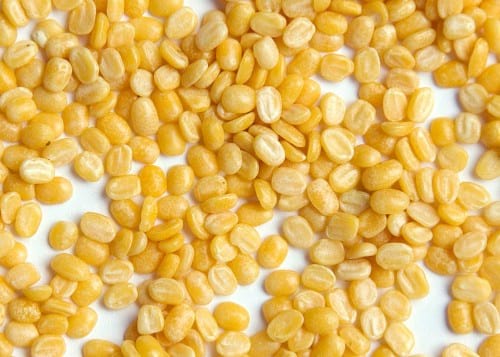 Yellow lentils are a burst of sunshine in any dish. They are great to use for making dahl or curries, and they also make a nice puree. They can be interchanged for other colour lentils or used alongside different colour lentils as they're quite similar to the red and green varieties.
Yellow lentils Instant Pot cooking times:
---
Brown Lentils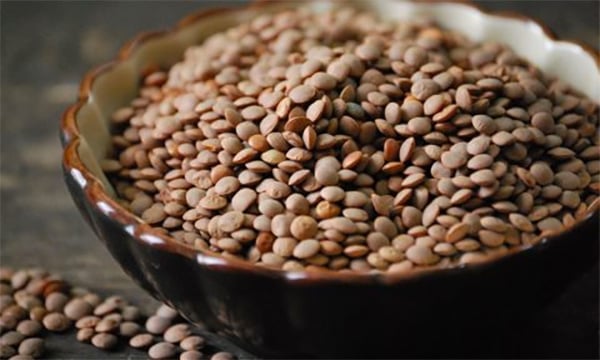 Don't let the rather bland colour of brown lentils throw you off. These are a versatile protein to have handy throughout the week, and one of the most commonly used lentils in recipes you'll find to use them in. These are especially great on salads. They have a plump and hearty texture when cooked, really adding some "meat" to any dish you desire. With a mild and earthy flavour that pairs well with many savoury foods, you'll love having these handy.
Brown lentils Instant Pot cooking times:
---
Black Lentils (beluga lentils)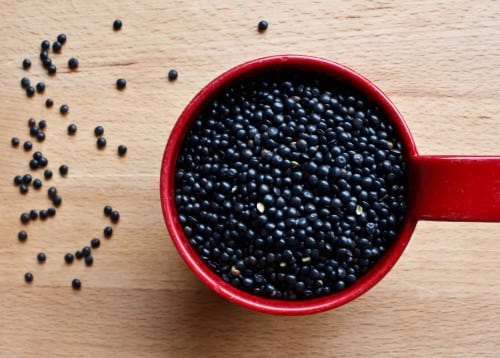 Beluga lentils are a deep black hue making them unforgettable. They're often referred to as the 'caviar of lentils' due to their appearance and creamy flavour, giving your lentil dish a little flair when you need it. They're nutritious all around like any legume, but they're especially potent for your daily dose of magnesium. A single cup packs in 138% of your needs! They actually belong to the same plant species as the mung bean.
Black lentils Instant Pot cooking times:
---
Red Lentils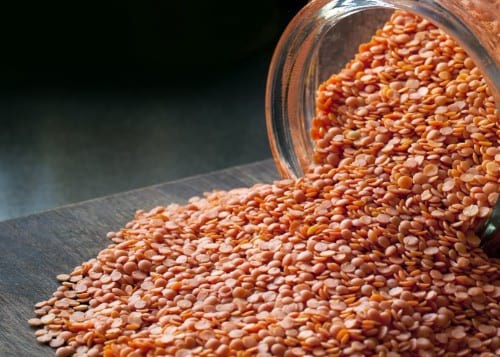 Red lentils are a gorgeous hue, often appearing in South Asian cuisine paired with rice and rotis. It's also a staple throughout Sri Lanka, India, Pakistan, Bangladesh, and Nepal. Like many lentils, you can find these whole or split. They contain a good amount of iron and vitamin B6, filling in some nutritional gaps – especially for the plant-based eaters.
Red lentils Instant Pot cooking times:
---
We know legumes are a staple for so many folks, so we hope you found this handy guide useful. Make sure to bookmark this for later and share with your Instant Pot pals to spread the word!