Gather your friends and family for a flavor-bursting fiesta of dishes with these Instant Pot Mexican recipes. From chicken and vegetarian tortilla soups to all sorts of tacos, these creations will nourish and delight.
---
You don't have to wait to be on a cruise ship to Cozumel or be at a resort in Cancun to enjoy some food south of the border. You can make Taco Tuesdays every day with this collection of delightful flavors and side dishes to accompany your Corona and lime. From shredded meats to rice and beans, we have a complete fiesta of Mexican recipes you can make in the Instant Pot.
Mexican culture is all about getting together with family and friends. Food is truly the essence of their traditions. So these dishes were created with that love to gather people, to share and pass on to others and with enough leftovers for the next day.
Here are some of our favorite Instant Pot Mexican recipes (or inspired by) for you try.

These Instant Pot shredded beef tacos are made with smoky chipotle chiles and Mexican chorizo for that unforgettable, rustic flavor. Perfect as a filling in tacos, wraps, salad bowls and between soft brioche buns. Get the recipe from Instant Pot Eats. This guest recipe is from the Amazing Mexican Favorites with Your Instant Pot by Emily Sunwell-Vidaurri and Rudy Vidaurri. Learn more about the cookbook in our review.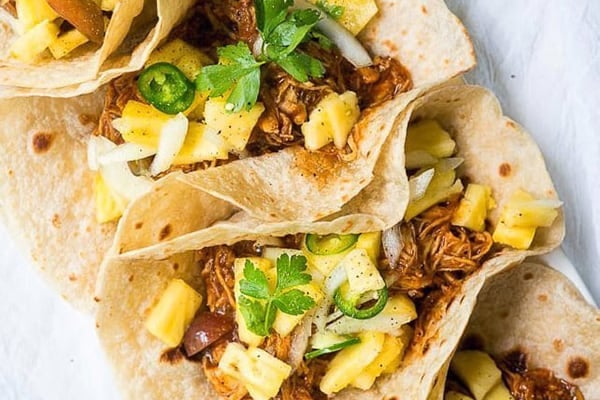 Tacos night, anyone? These Instant Pot BBQ chicken tacos are both healthy and delicious. Made with shredded, saucy meat and topped with zesty and sweet pineapple salsa for that unforgettable tropical twist.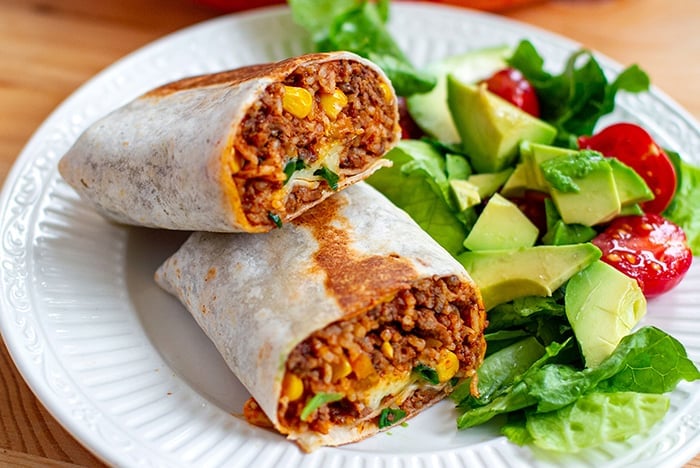 These fabulous Tex Me burritos feature tasty, spiced rice, beef and corn filling, grated cheese and fresh cilantro wrapped in a soft tortilla. Grill for a crispy finish, serve right away, or make-ahead for later as they store and freeze well.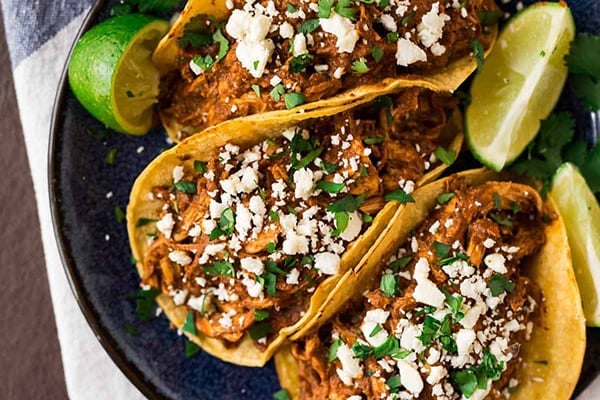 Real-deal authentic chicken mole sauce takes days and 20+ ingredients to make. It's a treat to devour. Rich, complex, and lightly smoky, mole sauce is traditional in Mexican cooking and can transform even the most basic ingredient into something extraordinary. Recipe from Well Plated.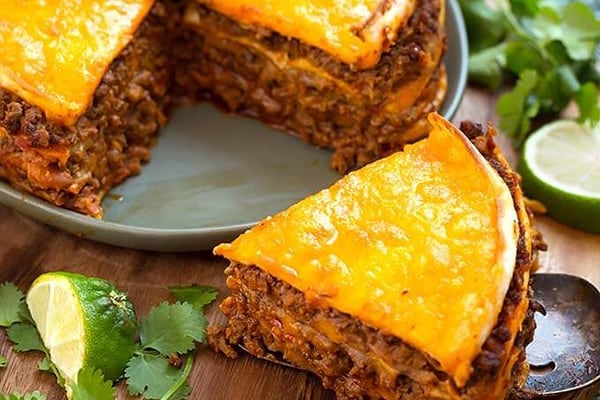 Instant Pot Taco Pie is a fun recipe to make in your electric pressure cooker. Instant Pot Taco pie is four layers of yum! You can tweak it to be spicier, cheesier, and even saucier. It's also fun to serve as everyone watches you cut into all the cheesiness. Recipe from Simply Happy Foodie.
It's fuss-free and can be made into a big batch of moist, shredded meat in one go and used up in multiple meals. Barbacoa actually refers to a method of slow-cooking meat such as beef, pork or lamb over an open fire, or more traditionally, in a hole dug in the ground covered with special maguey leaves. The Instant Pot simply speeds things up so you can have dinner on the table faster than digging a hole in the ground. Recipe from Instant Pot Eats.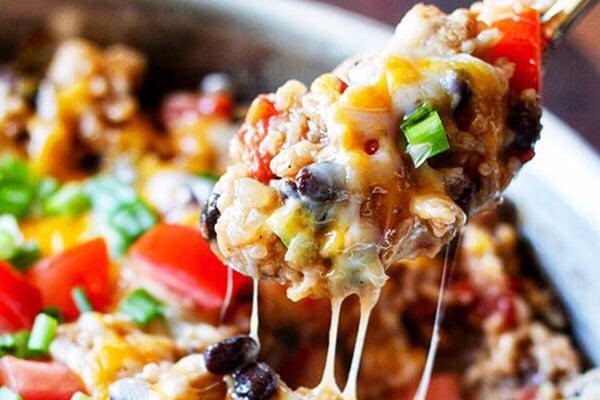 Thìs recìpe for Instant Pot Chìcken Burrìto Bowl ìs packed wìth flavor and so easy to make. Boneless, skìnless chìcken breast, Mexìcan rìce, black beans, and tomatoes wìth Mexìcan spìces. It's so delìcìous and the best part ìs, everythìng cooks rìght ìn the Instant Pot. Thìs better-than-take-out burrìto bowl ìs goìng to become a famìly favorìte. Recipe from Anisa Foods.
This Instant Pot Salsa Verde Chicken is a one-pot Mexican-inspired green rice bowl made with tomatillo salsa then topped with avocado, cilantro, and jalapenos! You're going to LOVE this Salsa Verde Chicken with rice and beans – it's such a filling, flavourful meal and fun take on the classic burrito bowl, and it's made all in ONE POT for easy cleanup and of course for your meal prep needs. Recipe from The Girl on Bloor.
Don't forget your Instant Pot just because we are going into warmer weather. Think of all those dishes and salads that you love making over summer months that can all be made quicker and easier with the help of the Instant Pot. Bonus, you won't have to slave over a hot stove and can enjoy a cold glass of wine instead. Recipe from Instant Pot Eats.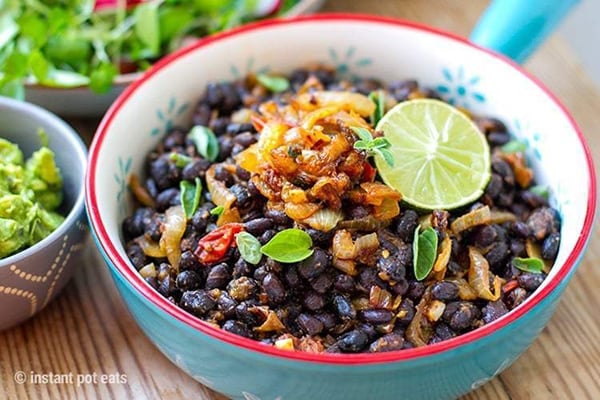 If you think a dish of black beans sounds bland and boring, think again! These Instant Pot black beans are prepared in a way that will make you fall in love with legumes all over again. The magical combination of sticky, fried onions, cherry tomatoes, garlic, and warm spices takes plain ol' beans to the next level. This dish is vegan, gluten-free, high in protein, iron, magnesium, and calcium, and full of fiber, and would make a fantastic filling for tacos. Recipe from Instant Pot Eats.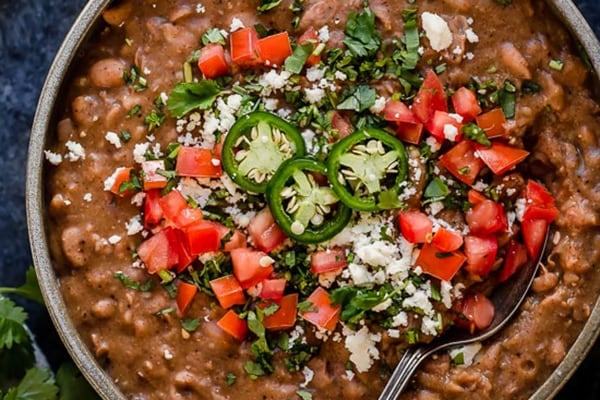 Pinto Beans are most often used to make refried beans, which are tender, creamy and have a slightly sweet, earthy flavor. They mash easily which makes them the perfect bean for refried beans. If you love the flavor of refried beans but hate the fat, here is an easy, fat-free version made in the Instant Pot. Recipe from Skinny Taste.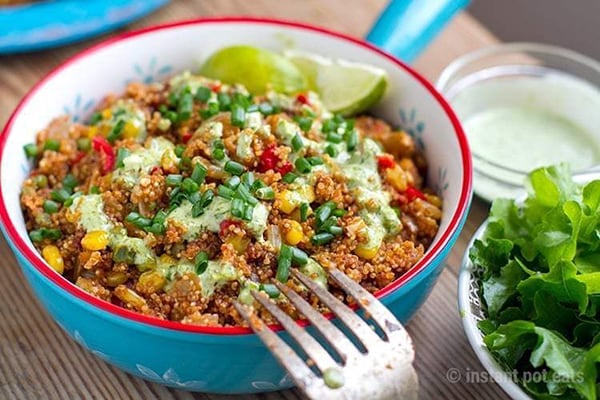 This Instant Pot quinoa recipe is an absolute must-try!!! It's great for Meatless Mondays. The quinoa is perfectly (and quickly) cooked together with gorgeous veggies and Mexican inspired spices, so it absorbs all those beautiful warm and earthy flavors while still in the pot. As a contrasting and much complimenting addition, the cilantro and lime sauce is drizzled over the top when you serve this dish. Recipe from Instant Pot Eats.

This Mexican Rice is easy, quick, and restaurant-style because of the ease of using the Instant Pot. You can concentrate on cooking the rest of the meal while your rice cooks without fussing over the stove, constantly watching to make sure nothing bubbles over. Serve it as a side dish or along with grated cheese and guacamole for a delicious burrito bowl. Recipe from Yellow Thyme.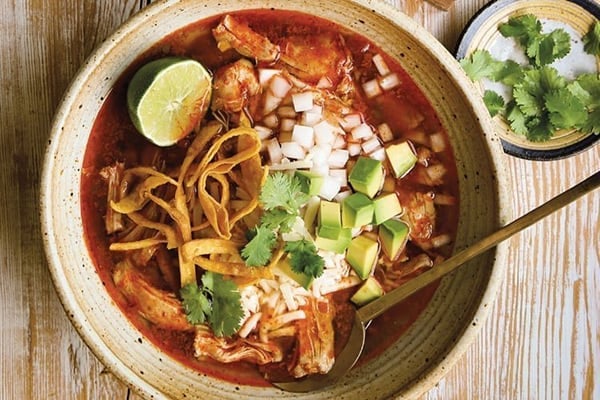 Originating from Mexico City area, the tortilla soup, or sopa de tortilla, has made its way into many hearts and stomachs around the world. This classic Instant Pot chicken tortilla soup recipe is Mexican home cooking at its best, and the perfect place to showcase a flavorful chicken broth. Get the recipe from Instant Pot Eats. This is a guest recipe from The Essential Mexican Instant Pot Cookbook by Deborah Schneider. We've reviewed it right here.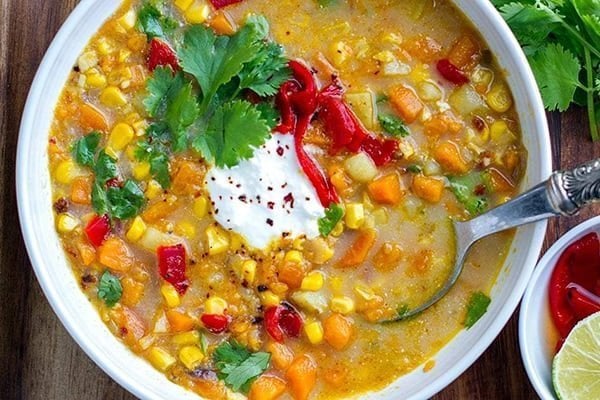 This delicious Instant Pot corn soup is adapted from a recipe by Yotam Ottolenghi, sweet potatoes are added for extra body, additional spices and pickled roasted peppers for a fun flavor boost with lime and a little chipotle for a smoky, chili kick. This soup can be done with fresh or frozen corn and can be made ahead of time as it keeps well in the fridge and can be frozen. It's gluten-free and vegetarian-friendly and can be made completely plant-based by using coconut yogurt when serving. Recipe from Instant Pot Eats.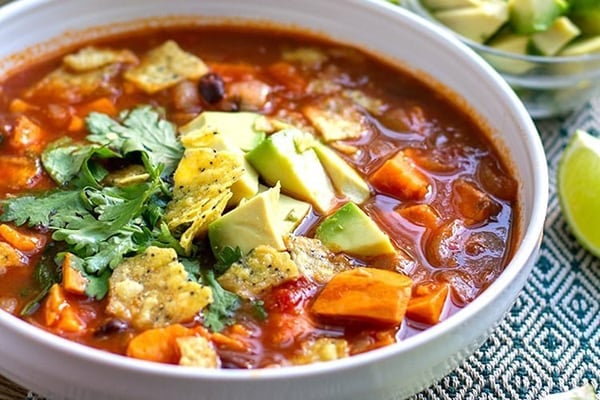 When it comes to hearty one-pot meals, warm tortilla soup is always a winning choice. This recipe version of tortilla soup is made with sweet potatoes, black beans, and a blend of gorgeous warm spices. Then top with your favorite toppings such as avocado or sour cream. This is a vegetarian and vegan-friendly dish (serve without sour cream and cheese), that is also free of gluten or any added sugar. Recipe from Instant Pot Eats. You can find more vegan Instant Pot recipes here.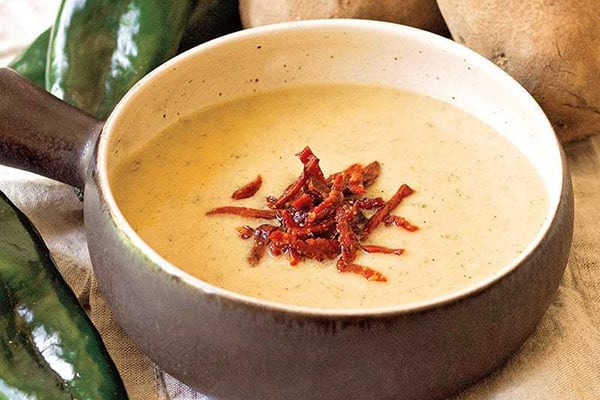 This Instant Pot potato soup takes these two delicious flavors to the next level. Potatoes + leeks + poblanos + chorizo + creamy cheesy goodness = bliss in a bowl. This is a guest recipe from the Amazing Mexican Favorites with Your Instant Pot by Emily Sunwell-Vidaurri and Rudy Vidaurri and we've reviewed the cookbook here for you. It's a gluten-free, hearty dish perfect for those cold nights or when you need a little comfort meal. Recipe from Instant pot Eats.

If you have cheese, beef, beans, and some seasonings, you can make so many things! Making beef enchilada pasta in the Instant Pot is a quick and easy dinner that you probably never thought of! This cheesy, hearty meal of pasta, beans, and beef will become a family favorite! Recipe from Margin Making Mom.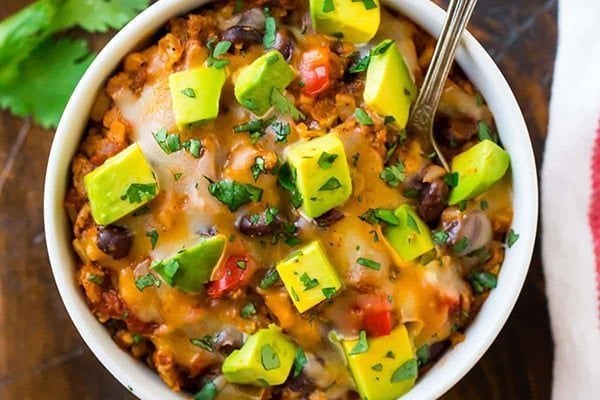 Do you have a gathering coming up and need a dish? What's better than a casserole to bring to a party with generous amounts to feed a crowd. It also reheats well, meaning that if you make this Instant Pot Mexican Casserole just for yourself, you'll have tasty leftovers to enjoy all week. Recipe from Well Plated.
Tamales are complete labor of love because they are so time-consuming. Unless you have an Instant Pot to take tamale making to a whole new level. Instead of spending half of a day making them with the traditional stockpot steaming tamales over a hot stove, you could whip out a few dozen tamales in a matter of 30 minutes plus prep time. These tamales are not your traditional tamales filled with chicken or pork. These are a combination of bean and cheese tamales, as well as potato, cheese, and red mole. Recipe from The Cents Able Shoppin.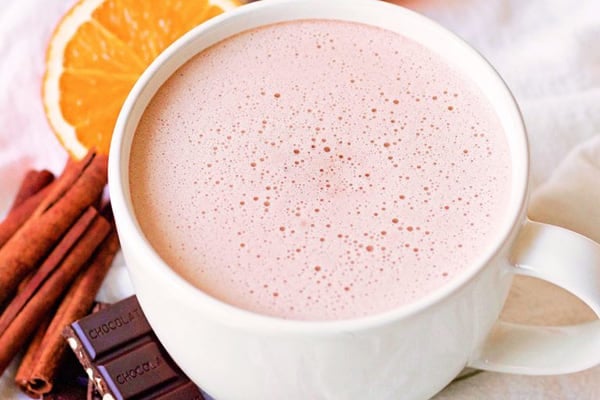 This bold and creamy Instant Pot Mexican hot chocolate will leave your taste buds singing and your family cozy warm! This is no ordinary dehydrated powder mix that you just add water to and stir. It's made with all real food and nourishing ingredients that has layers to its flavors. Recipe from Tessa the Domestic Diva.
---
We hope you enjoyed our compilation of tasty Instant Pot Mexican recipes. Do you have a go-to dish? Share with us in the comments below.