Grilling season is in full swing, which means more al fresco cooking from burgers and ribs to juicy corn and vegetarian patties. In this post, we will share a few ideas for how to use the Instant Pot for grilling recipes.
---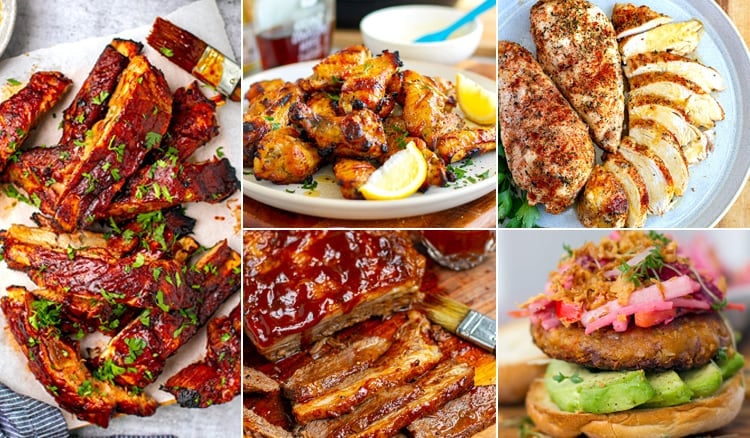 We get excited about firing up the grill and getting that smoky smell, the taste, and the textures of grill marks into our summer meals. While some foods are quick and easy to cook on the grill (even if they have to be marinated ahead of time), some can benefit from precooking. This is where your Instant Pot can come in handy!
Whether you're preparing a summer lunch or dinner for friends and family or you're heading to a summer barbecue and need to bring a potluck dish or foods for the grill, this roundup will give you ideas for how to use the Instant Pot for your favorite grilled foods. They are sure to keep your grill loaded all summer long.
INSTANT POT GRILLING RECIPES & IDEAS
Here are some foods you would often cook on a grill in the summer (or other times of the year). The Instant Pot can be used to pre-cook many of these, which will speed up the grilling time and can be useful if you're making a lot of food or the grill needs to be used by many guests.
BBQ Ribs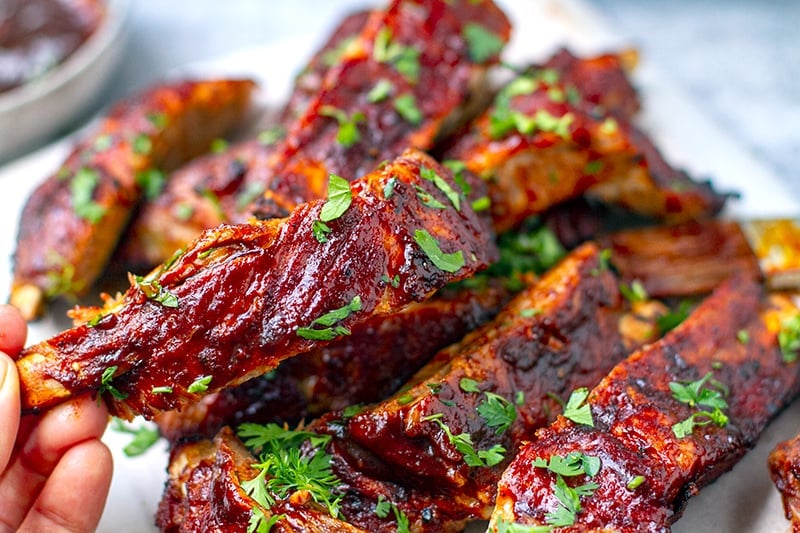 Precook the ribs in the Instant Pot to get moist tender meat. The final cooking step is great on the barbecue grill/smoker to get that crispy outer layer. Finish with brushing a little extra BBQ sauce before serving.
Smoky Instant Pot Barbecue Rib
---
Chicken Wings or Chicken Thighs
The secret is out, many IP recipes will pressure cook wings or thighs first, then finish them under broil or in the oven. But finishing them off on the barbecue is even better with some glaze to add extra punch of flavor.
Chicken Wings With Hot Buffalo Sauce
Chicken Thighs With Honey Lemon Glaze
---
Brisket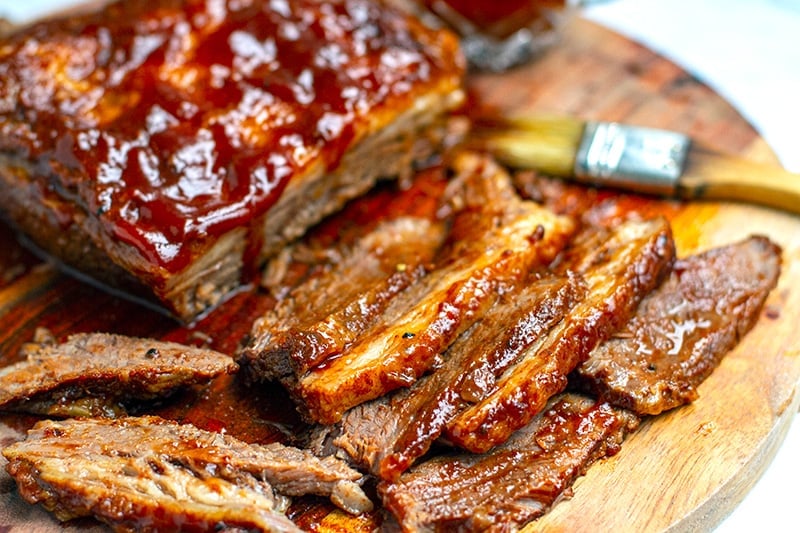 It takes a long time to cook perfectly tender brisket, so Instant Pot is great for this task. Get that lovely barbecue, smokey flavor, and aromas from grilling outdoors at the end. It's the best of both worlds.
BBQ Beef Brisket from Real Simple Good
---
Pork Tenderloin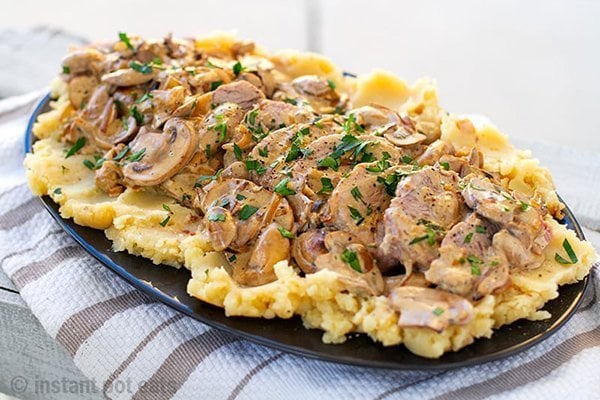 Precook in the IP and give it a quick grill before serving so you get that charred edge and infuse the natural fatty flavorings into the meat. Serve it up with some potatoes and a garden salad.
Pork Tenderloin and Potatoes With Creamy Mushroom Sauce
Balsamic Pork Tenderloin from Le Creme De La Crumb
---
Chicken Breasts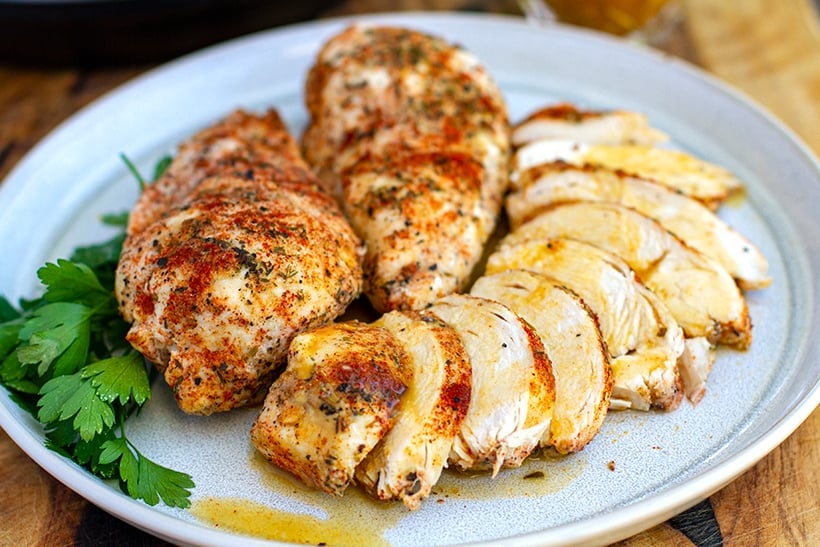 Since chicken breast can easily get dried out, lock in some of that juiciness by precooking in the IP. Then get those grill marks to finish it off. You can also make a delicious gravy from the IP drippings.
Mediterranean Spiced Chicken Breast from Unicorns In The Kitchen
Barbeque Chicken from It Is A Keeper
---
Bean Burgers
Create a tasty base ingredient using the IP to precook chickpeas, beans, or lentils to make vegetarian burgers that are perfect for a vegetarian grilling option. It's better than buying those premade frozen patties from the store.
Lentil-Veggie Burgers with Slaw from Food Network
---
Potatoes and Sweet Potatoes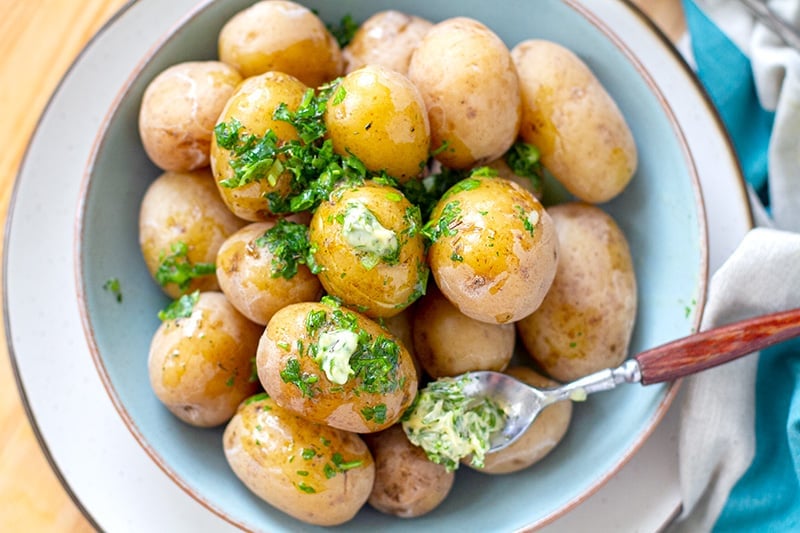 Use the IP to pre-cook the potatoes and sweet potatoes, then brush with butter, herbs and garlic and finish on the barbecue to get some chargrilled flavor into them that really tastes like summer.
Salt Potatoes With Herb Butter
Perfect Instant Pot Baked Potatoes from Kristine's Kitchen
Perfect Sweet Potatoes from Sweet Peas And Saffron
---
Corn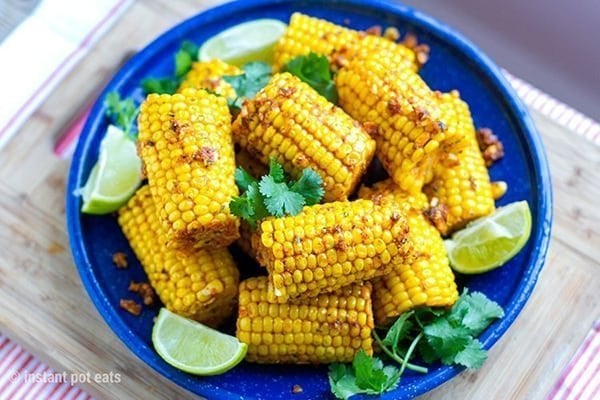 IP is great for pre-cooking corn ahead of time, then a quick trip to the grill to get some smokey flavor as if you were on the streets of Mexico. Enhance that kick of flavor with savory seasonings.
Corn On The Cob With Cajun Butter & Lime
Mexican Street Corn from Eating Instantly
---
Pork Chops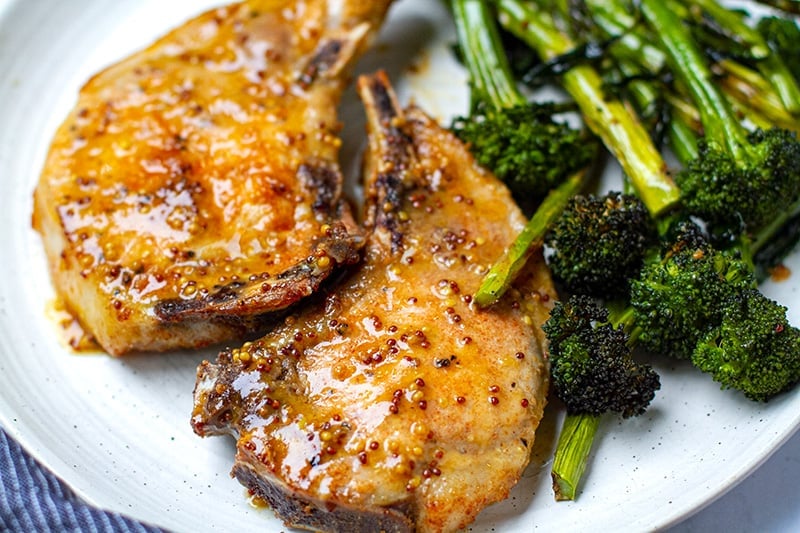 Make a batch of IP-cooked pork chops and grill them briefly on the barbecue just before serving. You can finish them off with a maple mustard glaze to give them some shine next to a side of green veggies.
Pork Chops With Maple Mustard Glaze
Pork Chops from Dinner Then Dessert
Boneless Pork Chops from Recipe Teacher
---
Pizza
If you're craving brick-oven crispy pizza crust, you can get similar results right at home with grilled pizza. It's all about the heat to get that perfect crust and melty cheese. Instead of buying sauce from a can or jar, you can have homemade in a few minutes with your IP.
How to Grill Pizza from The Pioneer Woman
10-Vegetable Instant Pot Tomato Sauce
Marinara Sauce With Fresh Tomatoes from Yellow Thyme
NO-Tomato Sauce (nightshade-free Nomato, AIP, GAPS, Paleo) from Eat Beautiful
---
Pies
That grill is not just for steaks and burgers. Did you know you can make a pie on the grill? Pie for dessert with no oven needed. You can make a mixed berry pie or whatever filling you would like in your IP that gets the job done faster.
How to Grill Pie from Crazy For Crust
Cinnamon Apple Pie Filling from Flour On My Face
---
SAVE THESE INSTANT POT RECIPES TO PINTEREST