Every year, we like to highlight our most popular Instant Pot recipes from the past 12 months. We look at which recipes got the most views on our blog, the most engagement on social media, and most positive comments and feedback from our community.
---
We have over 200 recipes on our website and while we love all of them, and you might have your own favorites, it's always fun to look at the actual statistics. We've been doing an annual wrap up list for the past couple of years and this year we have a few new entries.
This year, we are featuring 15 most popular recipes as well as the top 5 roundup posts. Enjoy! Check out most popular from 2018 and our Top 10 Recipes from 2017 here.
MOST POPULAR INSTANT POT RECIPES IN 2019
These Instant Pot pork chops cooked in a mouthwatering creamy mushroom sauce will make you wonder why you ever made pork chops the old-fashioned way all these years! This delicious low-carb and keto dish is a guest recipe from Dr. Karen S. Lee's latest cookbook Keto Cooking With Your Instant Pot.
This lovely Instant Pot lamb stew uses Moroccan-inspired ingredients and spices and is cooked up with soft potatoes, carrots and peas for an incredible one-pot dish. Serve it with rice, couscous or quinoa, or low-carb cauliflower rice.
This Sri Lankan inspired Instant Pot cabbage is nutritious and budget-friendly. Braised with coconut and spices, it is aromatic and light and can be served as a delicious side or as a main with some rice. It is vegan, gluten-free, and Whole30 friendly.
This vegan Instant Pot mac and cheese is made with dairy-free cashew sauce and artichokes and is velvety, creamy and full of flavor. Enjoy this healthier, lighter version in about 35 minutes.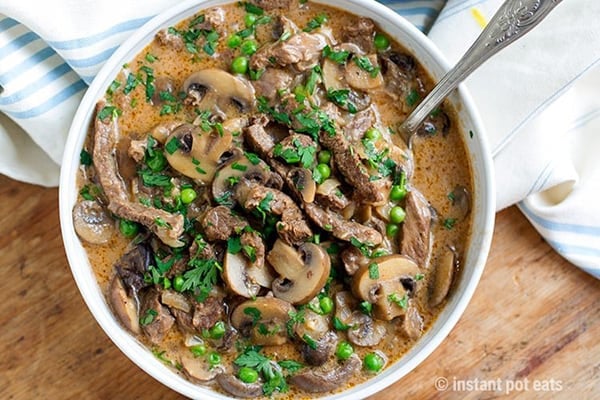 This quick and easy Instant Pot beef stroganoff recipe is made with a creamy sauce of onions, mushrooms, and peas. It's delicious over anything and is gluten-free and keto-friendly. Serve with pasta, rice, potatoes or zucchini noodles.
Looking for a quick and easy dinner that can be done in no time and using chicken and veggies from the freezer? This hearty meal of Instant Pot chicken and noodles is it! It's creamy, delicious and will please the whole family. This recipe is by our contributor Carlee from Cooking With Carlee.
Perfect for family dinners or entertaining friends, this Instant Pot Balsamic pot roast with Dijon mustard is heaven on a plate. Served with creamy potatoes and carrots for a delicious meal. This recipe is gluten-free and Whole30 friendly.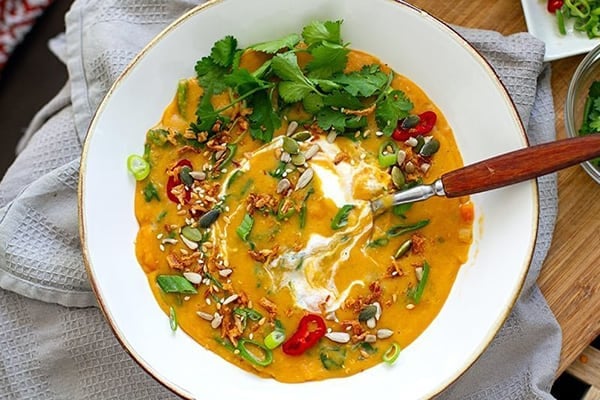 This warm and spicy Thai-inspired Instant Pot red lentil soup is the perfect weeknight meal. It is packed with veggies, plant-based protein, creamy coconut milk and a ton of flavor! This soup is gluten-free, dairy-free and vegan-friendly.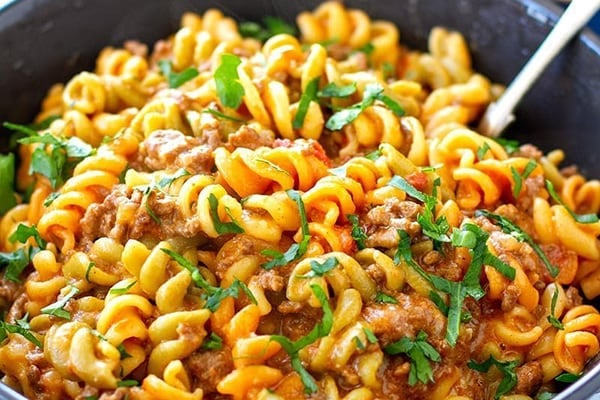 This Instant Pot hamburger helper inspired pasta is a great family meal and comes with a little cheeseburger twist. It's a perfect one-pot meal if you're looking for ground beef pasta recipes or needing a substantial meaty meal on the budget.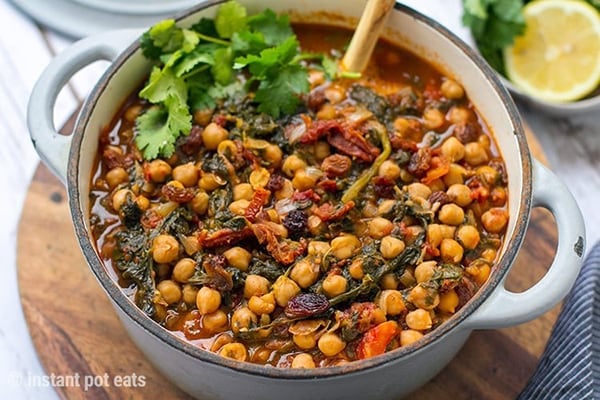 This vegan and gluten-free friendly Instant Pot chickpea stew is a delicious main meal full of Moroccan-influenced spices and flavors. Serve it over rice, couscous or with some crusty bread.
A traditional Italian soup recipe normally made with cannellini beans, carrots, celery, kale, zucchini, and bacon, and finished off with crusty Italian bread, that is often stirred into the soup and left overnight to thicken up.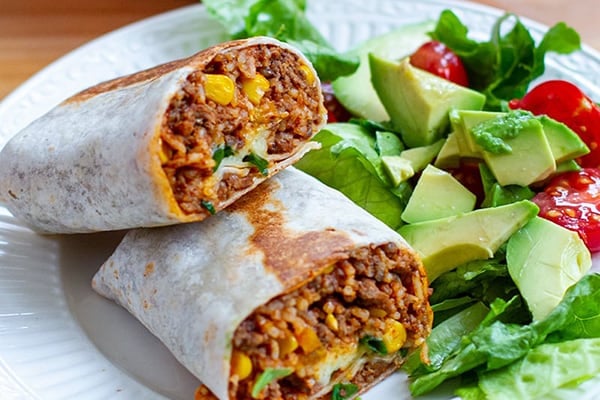 These fabulous Tex Mex Instant Pot burritos feature tasty, spiced rice, beef and corn filling, grated cheese and fresh cilantro wrapped in a soft tortilla. Grill for a crispy finish, serve right away, or make-ahead for later as they store and freeze well.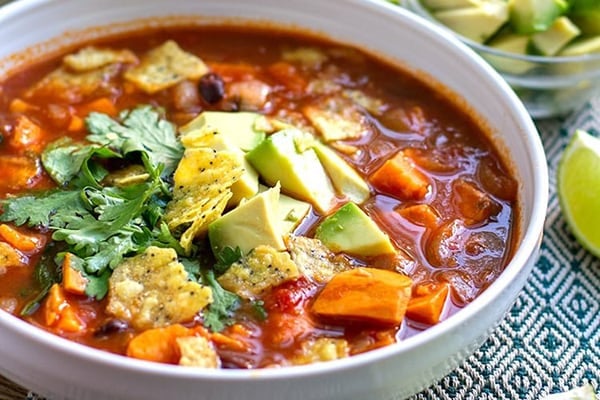 This hearty Instant Pot sweet potato tortilla soup is super fast and easy with a pressure cooker. Top with your favorite toppings such as avocado or sour cream, and crispy corn chips, of course. This tortilla soup recipe is gluten-free, vegetarian and vegan-friendly.
While making bone broth on a stove or using a slow cooker can take anywhere between 6-12 hours, or even more for larger meat bones, using an Instant Pot pressure cooker reduces that time to under 3 hours!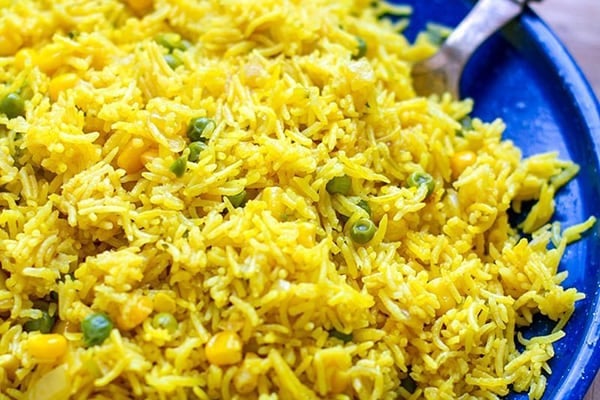 This homemade Instant Pot yellow rice recipe is free of MSG, additives or preservatives. It's also naturally gluten-free and is made with sweet corn and peas adding even more nutrients. Vegetarian and vegan-friendly.
---
TOP 5 INSTANT POT ROUNDUPS THIS YEAR
These 10 Instant Pot recipes for beginners will get you started with your pressure cooker with ease and enjoyment. We've included our favorite staples that you can easily keep on rotation in your kitchen.
Whether you call it a breakfast casserole, a frittata or a quiche, this one-pot meal is the best part of waking up. Ham and cheese, meat lovers, or plain and simple, we've got an Instant Pot breakfast casserole recipe that you and the family will love.
We're sharing with you some recipes designed specifically for 1-2 people in the Mini. With these recipes, you won't have to do the guesswork on your own at all. Plus, you won't be burdened with leftovers because some people simply don't like them! Eliminate food waste and make dinner easy with some of these featured Instant Pot Mini recipes. If you find any more Instant Pot mini specific recipes, share with us!

We've put together the most delicious, budget-friendly, family-approved Instant Pot ground turkey recipes making weeknight dinners easy, from stuffed peppers and cabbage rolls to lasagna and taco soup.

If rice, beans, and lentils are staples in your meals, you probably know just how long it can take to make those things! This is doubly true if you're soaking or sprouting your grains and legumes beforehand. Overall, it's a whole lot of waiting. So, enter the Instant Pot. We've picked the best vegan Instant Pot recipes that will please and delight on any occasion, including healthy stews, soups, grains, legumes, and even desserts.
---