Stew isn't always a beefy affair. Here are ten amazing, healthy vegan stew recipes adapted for the Instant Pot pressure cooker. From simple vegetable stews to exotic curries, we have plant-based comfort food for all!
---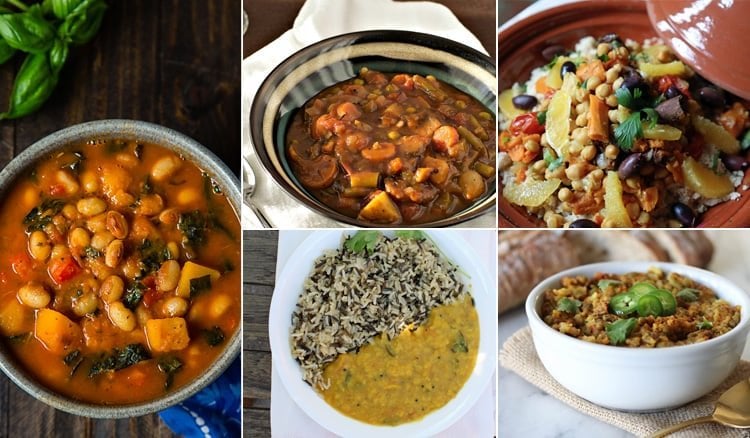 Stew isn't always a beefy affair. Veggie lovers, here you go! These recipes are perfectly hearty even without any meat and dairy, and they're absolutely loaded with nutrition. Plus, despite the common notion that stew is an all-day cooking event, these recipes will come together in no time with the Instant Pot – probably the most convincing reason to get one.
From beans and lentils to rice and potatoes, we've got a comfort food classic on the list for every tastebud today. Whether you're plant-based or just want to add some more meat-free meals to your repertoire, these Instant Pot vegan stews deserve a bookmark.
---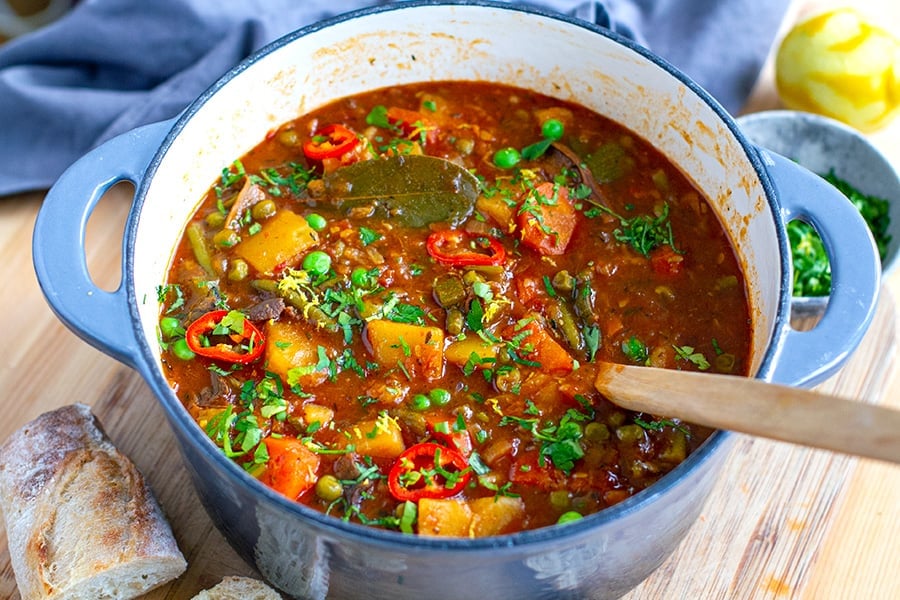 This warm and hearty vegetable stew recipe is super easy to make. Made with almost 10 veggies and healthy ingredients, this nutritious stew is vegan and gluten-free friendly. It's great for batch cooking and meal prepping as it keeps well and can be used over a few days.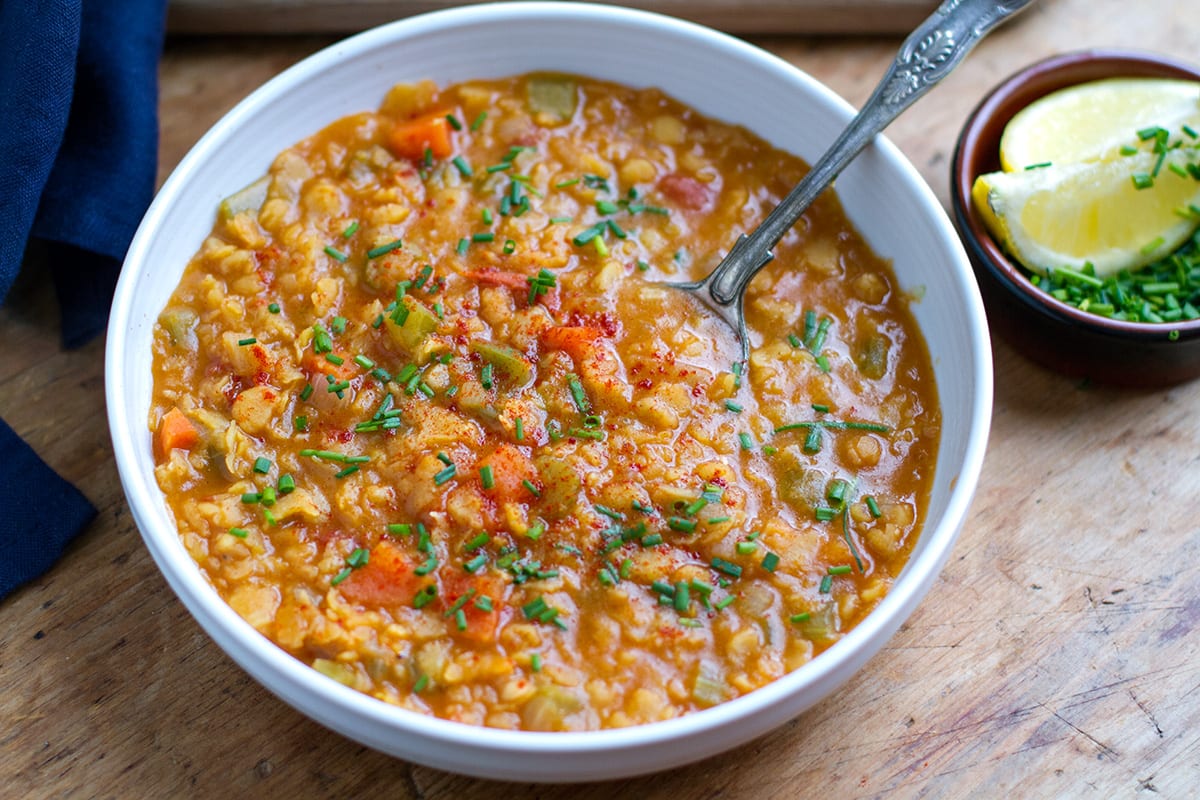 This gorgeous split pea stew is adapted from a classic Turkish lentil soup, also known as Mercimek Çorbası. It's simple, rich and nutritious stew is full of warm, aromatic spices and flavors that will get you asking for seconds. Made with yellow split peas, this vegan and gluten-free friendly stew is ridiculously easy and quick when made in a pressure cooker.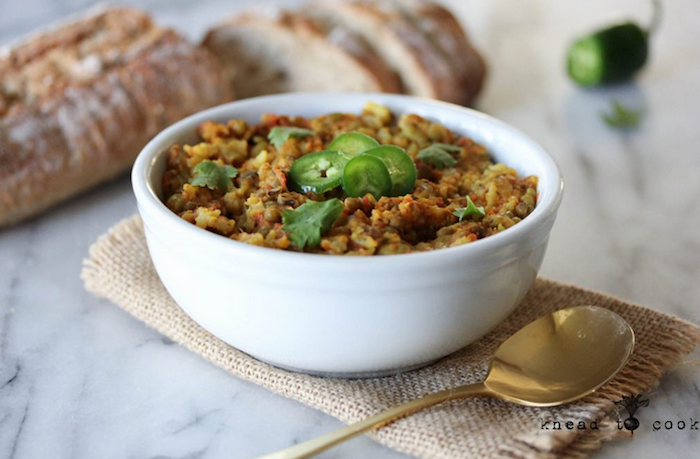 This mung bean stew is vegan and gluten-free and packed with plant-based protein. A simple mixture of the dry beans and basmati rice give this stew its texture, while garam masala in crushed tomatoes with plenty of other spices lend their depth of flavor. Recipe from Knead to Cook.
Chowder is something like a stew, so this vegan recipe hits our list today. While it looks like it's topped with a generous sprinkle of cheese and bacon, this recipe actually uses coconut bacon and Daiya dairy-free cheese, so it's good for those avoiding both meat and dairy who still want to indulge in the stuff. Recipe from In Johnna's Kitchen.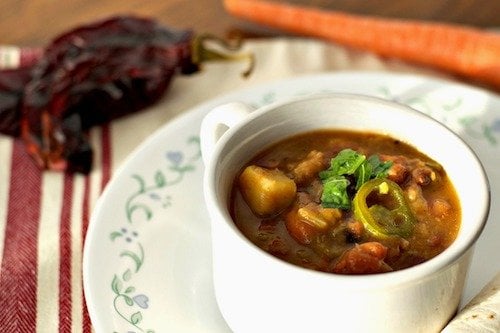 This southwestern-inspired stew is unique and has a kick to it. The recipe features New Mexico green chiles, fresh lime, fire-roasted tomatoes and chili powder giving it a gorgeous blend of spicy zest. You can toss your choice of "meat" in here, whether it's mushrooms or seitan. Recipe from Brand New Vegan.
BBQ and stew sound too good to be true. Fortunately, with the Instant Pot, it's possible. This dish features a stunning vegan barbecue sauce that is naturally sweet with no refined sugar – score! The leftovers taste even better once they've had time to soak up all the flavor. Recipe from Light Orange Bean.
This recipe is reminiscent of split pea dal with an Ethiopian twist. It's so easy to create interesting and nourishing cuisine at home with the IP, so if you've never tried your hand at African cuisine, now is the time. This vegan stew is a great start, featuring both yellow and green peas. Recipe from Vegan Richa.
Dal makhani is an authentic Indian-style lentil dish that bursts with warming spices, with plenty of fresh ginger and garlic. Just replace ghee with coconut or olive oil to keep this vegan. Serve with some naan and dairy-free yoghurt for a full meal (and make enough for leftovers). Recipe from My Heart Beets.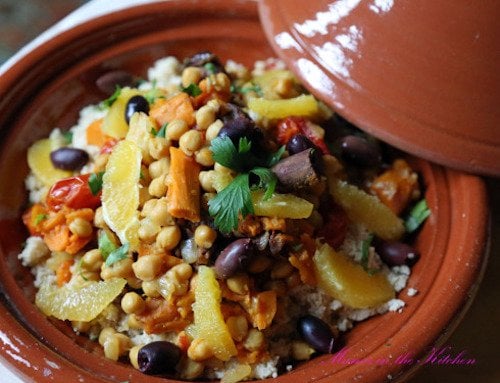 Tagine is a beautifully fragrant stew that you can serve atop couscous, rice or cauliflower rice – depending on your preference. This 'pretend you've been cooking all day' recipe has a lot of ingredients, but they all serve their purpose here. Garnish with oranges, olives, and parsley to make it a total knockout. Recipe from Mama in the Kitchen.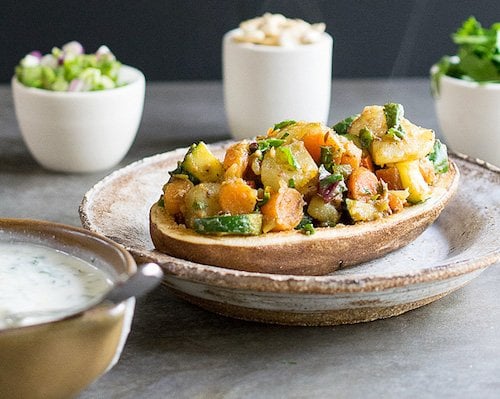 This veggie curry stew is thick and flavourful and is served inside a baked potato. Drizzle with Cucumber Cilantro Raita and top with fresh herbs for a stellar vegan dinner. Recipe from Healthy Slow Cooking.
White beans pair with winter produce at its finest in this stew featuring creamy, hearty squash and sturdy kale leaves, packing in the vitamins and minerals. If you're looking for a winter warmer, look no further. Recipe from Fat Free Vegan.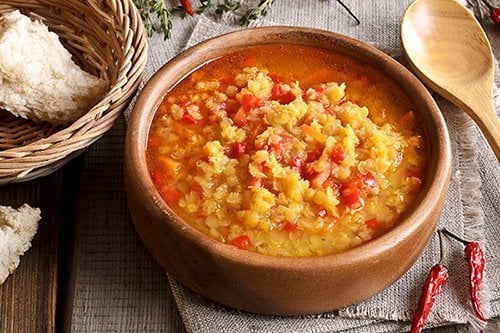 This gorgeous Instant Pot lentil soup is a delicious and healthy meal full of plant-based protein, fiber, and nutrients. It's tasty, simple to make and is vegan-friendly and gluten-free.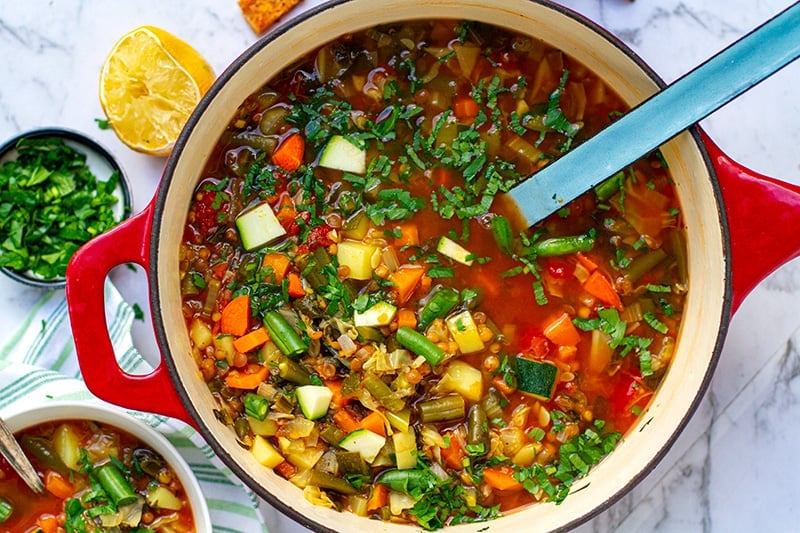 This soup is loaded with vegetables and lentils. It's naturally low in calories and full of nutrients and flavor without added oil or sugar. Perfect for healthy eating. Get the recipe here.
MORE INSTANT POT VEGAN RECIPES
Which vegan stews are you excited to try in your Instant Pot? Comment below with your favourites from our list today. Enjoy, and happy pressure cooking!