For some people, the July 4th celebration is the official start of summer. June was fun and all, but now, the sun is out and it's here to stay. We're all in the swing of things at this point, and it's the first real seasonal excuse to throw a party and gather around those we love. Of course, no party is complete without food. Independence Day is a great time to fire up the grill and bust out the Instant Pot, of course.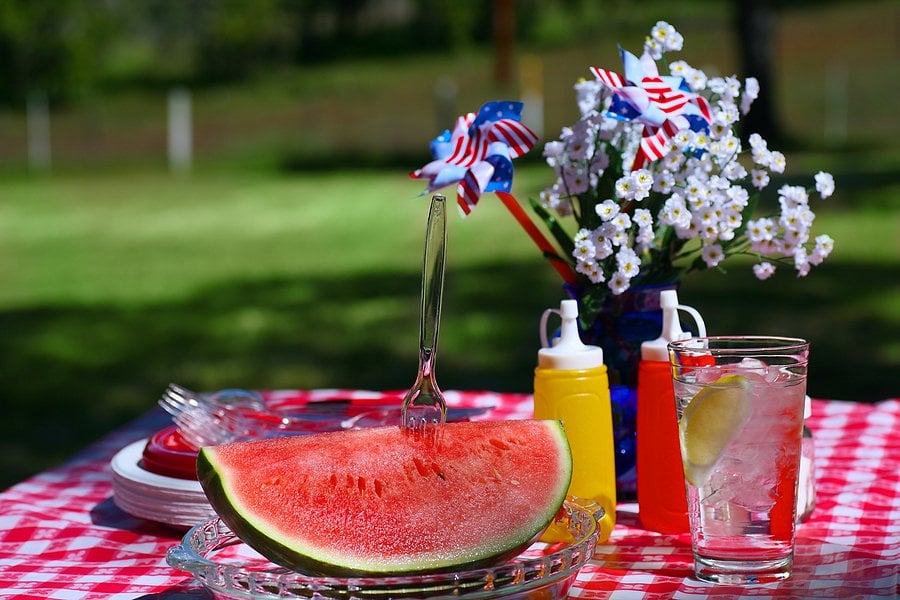 The Instant Pot makes it easier to beat the heat in the kitchen – one of our favorite reasons to use it during the summer months – and cook for a crowd without dirtying a load of dishes or having to wait super long for things to finally be done. From the main dish to dessert inspiration, and especially tasty sides, we've got your Instant Pot 4th of July party and picnic recipe needs covered.
Mains
Juicy barbecue slathered ribs and drumsticks, buns stacked with pulled meats, burgers, and dogs… summer BBQ fare is simple and delicious. Here are some explosive, flavourful Instant Pot favorites to get your celebration kicked off on the right foot!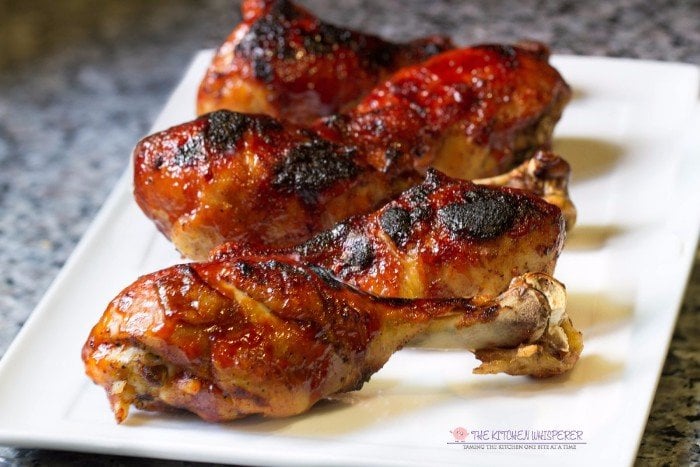 Who would have thought barbecue sauce and jelly would go well together? Turns out, they make an exceptional sauce for these sticky-sweet, tangy, fall-off-the-bone drumsticks. You can get them nice and tender in the IP and give them a quick brown on some open fire. These will go fast, so make about double as many as you think you'll need. Recipe from The Kitchen Whisperer.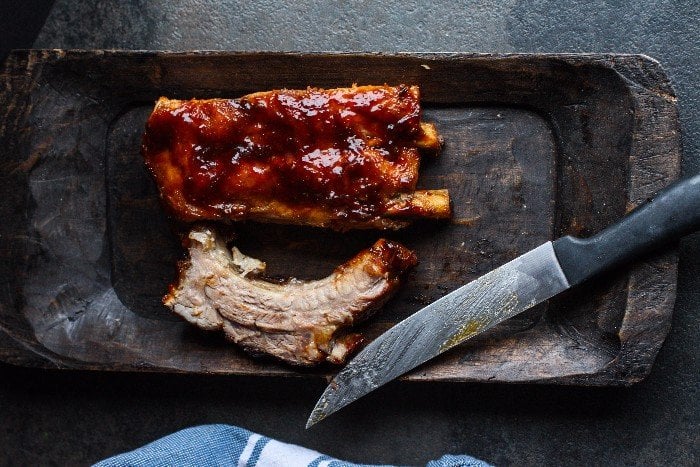 Four ingredients are all you need to make an impressive rack of ribs. Believe me – even if you've never made 'em before, you can't go wrong with doing them in the Instant Pot. You'll want to heat up the grill to give them a nice broil at the end, bringing home that barbecue sauce flavor and really giving it a chance to stand out. Otherwise, you can shave nearly three hours off cooking time compared to the oven! Sweet deal – especially when you're hosting guests! Recipe from Eat Live Run.
Pulled pork is fantastic for loading on to buns or having with a side of coleslaw. This recipe uses a dry rub, but you can easily use the same format for pork butt or shoulder in the Instant Pot with your favorite BBQ sauce – store-bought or homemade. This is one of those recipes that will really stretch itself to feed as many people as possible without breaking the bank. Recipe from Allergy Free Alaska.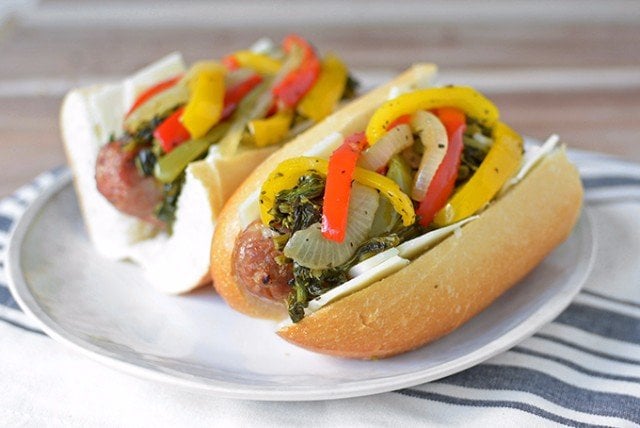 Hot dogs and hamburgers are standard party fare on the Fourth of July, but sausage and peppers take things up a notch. This is yet another budget-friendly option to serve and you can cook them in the Instant Pot. You can easily serve them in the Instant Pot so they stay warm, too. Just grab some buns and perhaps some cheese slices from the store, and watch these disappear with minimal effort on your part. Recipe from Pressure Cooking Today.
Brisket can be a great BBQ main dish. You could sweeten things up with this maple glaze and wow everyone's taste buds, or swap it out for a favorite barbecue sauce to keep it classic. Either way, you can't go wrong with a gorgeous cut of brisket from the butcher. This is our top choice for beef, whether it's your first choice or you'd like a variety of main protein dishes. Recipe from Bare Root Girl.
Sides
The side is the most important part. You want dishes that people want to nosh on and come back for seconds (and thirds) for. You also want dishes that you'd like to keep in the fridge and have for lunch the following week, on the off chance that there even are any leftovers. The Instant Pot can do the legwork for you with these festive favorites.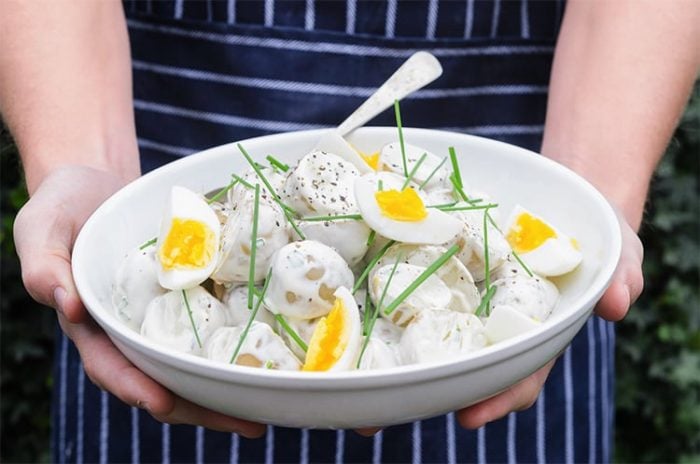 Potato salad screams summertime for some reason. It's the best side to see next to a burger or a dog, and it's super satisfying in all of its starchy goodness. Whether you keep it light or you go heavy on the extras, you can really harness in on your creative cook when you make it. See ten of our favorite ways to whip up a spectacularly scrumptious spud salad here. Recipe from Instant Pot Eats.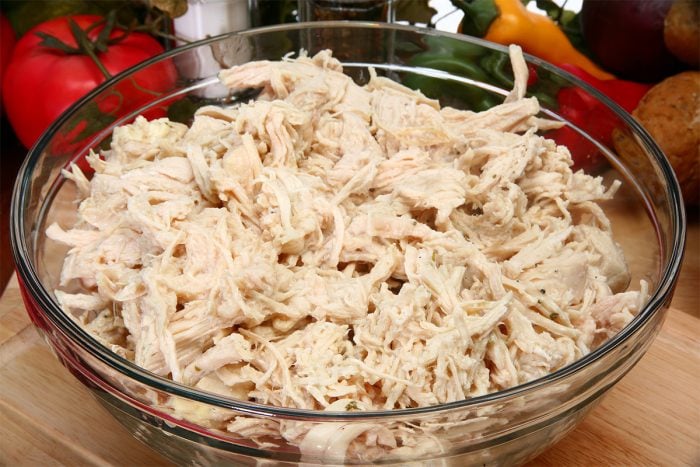 This is hands-down one of our favorite ways to use leftover shredded chicken from the Instant Pot. It's a versatile food, and it comes together beautifully under pressure. Plain and on its own, it's rather boring though! We have plenty of variations of chicken salad. Add a little something crunchy to the mix, something sweet, and something creamy. It's a blank canvas for magic, and it's slightly addictive. You can serve it as an appetizer with crackers and veggies, or serve it with buns for sandwiches. Recipe from Instant Pot Eats.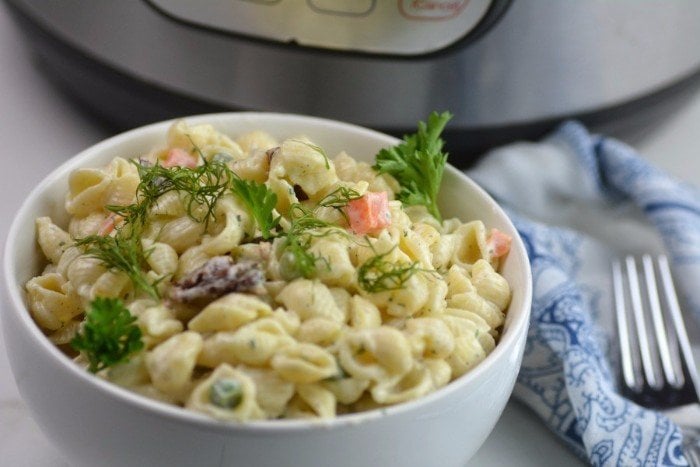 We all have our preferred mayo-based salad, and yours may very well be the pasta salad. This one features shells instead of macaroni – although you could likely use whichever you have on hand – plus a creamy blend of ranch seasoning, mayo, bacon, and some veggies from frozen. It's humble, and people are going to devour it. C'mon… bacon AND ranch? Yes, please. Recipe from Adventures of a Nurse.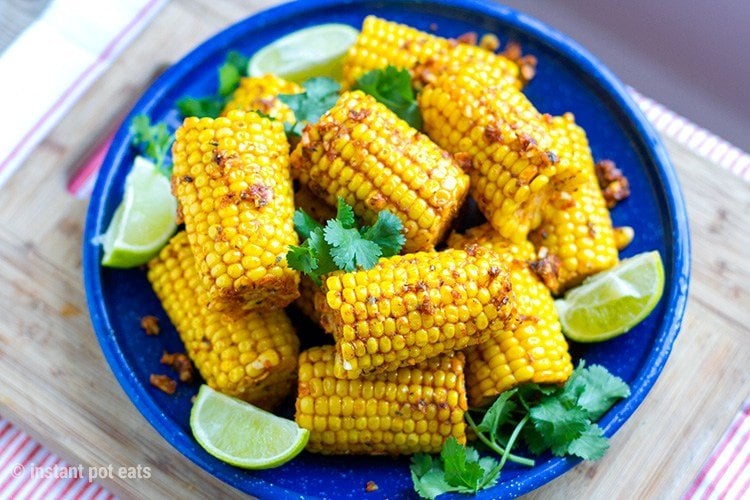 There's no outdoor celebration without summery, in-season, sweet corn slathered in some butter. The Instant Pot makes it easy to cook it up. You can toss it on the grill if you want to get fancy and lock in some of that gorgeous flavor, caramelizing flavors on the outside and of course, marking it with those pretty-to-look-at grill lines. Recipe from Instant Pot Eats.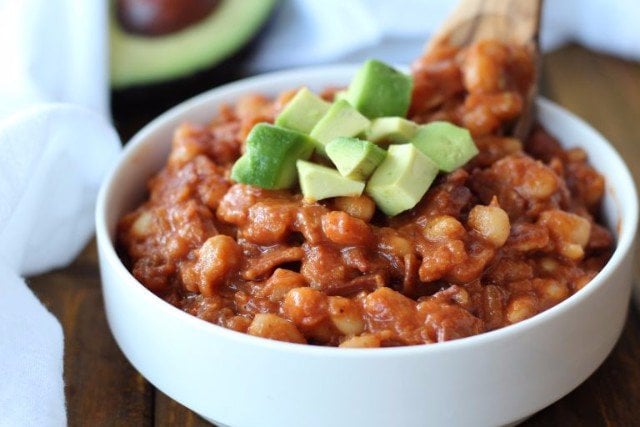 The pressure cooker makes cooking beans easy breezy. You don't have to soak 'em, stir 'em, or wait very long for 'em. Baked beans are smoky, sweet, and very economical to make in big batches. When you think of grilling brats or dogs for The Fourth, you might also think of a heaping side of hot baked beans. This is the only recipe you need, infused with bacon, molasses, BBQ sauce, dijon, and all those other "secret" ingredients that make beans taste amazing. Recipe from Run Wiki.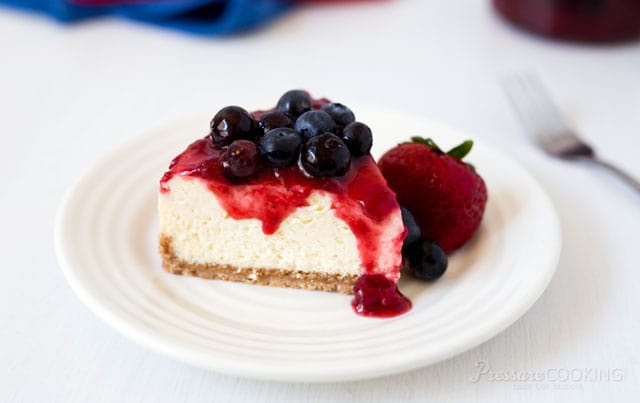 A red, white, and blue dessert is a necessity at your Fourth of July gathering. This patriotic sweet is made easy with summer berries – you just have to find your white canvas to decorate. Cheesecake is the answer – and when isn't it? – for a delicious way to cool down and satiate the sweet tooth. First, you can pressure cook the berry compote. Then, you'll bake the cake in the IP too. Recipe from Pressure Cooking Today.
Enjoy your Fourth of July! Eat well, drink well, be merry, and be safe. We hope you found some recipe inspiration here and your friends and family enjoy the bounty.