Let's travel around the world with these 25 incredible international Instant Pot recipes featuring dishes from Italy, Spain, Nigeria, France, Ukraine, Korea, Mexico, Ethiopia, Britain, the United States and more. Whatever cuisine you're craving tonight, we have a pressure cooker recipe for you.
---
Today, we're taking inspiration from Jules Verne's novel Around The World In Eighty Days and taking you on a culinary adventure. We thought it would be fun to pick amazing Instant Pot dishes from different countries around the world. Not only do you get to see just how versatile Instant Pot is, but you also get to experience recipes you might not have heard of or tried before.
We have curries from Thailand and India, stews from France and Guatemala, rice from Spain and Russia, noodles from Japan and bangers and mash from Britain, to name just a few dishes. We hope you enjoy this roundup.
---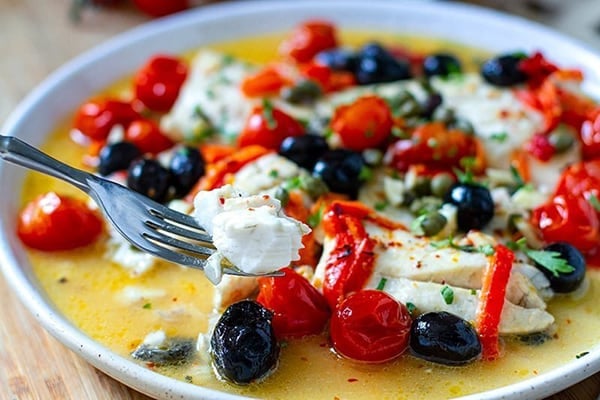 Instant Pot fish braised in Italian broth of cherry tomatoes, olives, capers and roasted peppers. It's bursting with Mediterranean flavors, and you can make it with frozen white fish or salmon. This dish is healthy and nutritious and is perfect for gluten-free, paleo, low-carb and Whole30 diets. For more Italian inspired dishes check out Instant Pot Italian Recipes from Mains to Desserts.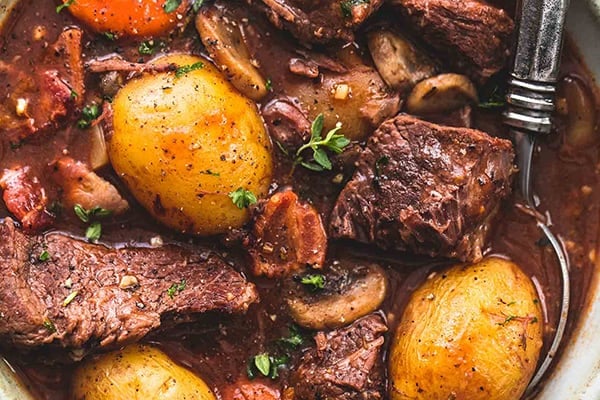 If Ina Garten and Julia Child created a beef bourguignon together – this would be it! Enjoy savory fall-apart tender beef chunks and veggies. Recipe from Le Creme de la Crumb. Try a tasty side dish to go with this meal, Instant Pot Ratatouille.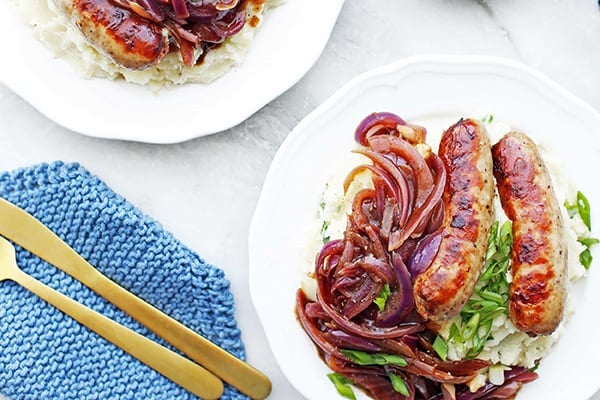 Bangers and mash or sausage and mashed potatoes is a favorite British and Irish pub meal. This dish comes smothered with a generous topping of savory, tangy-sweet onion gravy! Recipe from Yay For Food. For more sausage recipes, check out this collection of The Best Instant Pot Sausage Recipes.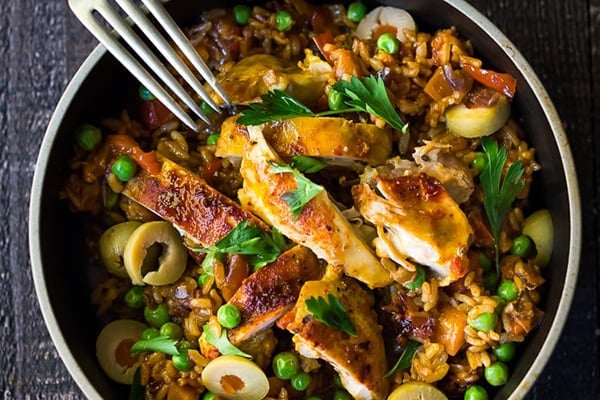 An easy, one-pot, chicken, rice and vegetable dish infused with delicious Spanish flavors of saffron and smoked paprika, similar to Paella but without the seafood. Recipe from Feasting At Home. You might also like our Spanish rice with chorizo.
In Germany this is a Senfbraten or mustard roast, pork rubbed with mustard and cooked with onions, carrots, and thyme. Brown to add a flavorful crust, sauté onions, and simmer in a little wine until it's fall-apart tender. Recipe from Dad Cooks Dinner.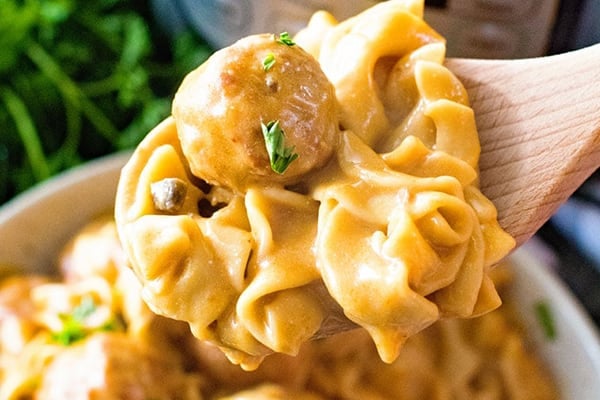 You can go to IKEA or you can make your own meatballs, egg noodles, and gravy all in the pressure cooker for a one-pot meal at home! Recipe from Julie's Eats And Treats. We also have a dairy-free, AIP Swedish meatballs on our blog.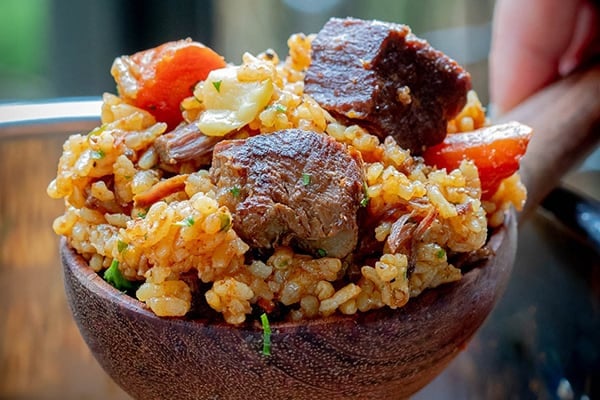 Instant Pot Beef Rice Pilaf or Plov is a hearty one-pot meal that's easy to make and super delicious. The rice is well infused with the flavor of beef and spices and makes the best rice you will ever have! Recipe from Let The Baking Begin.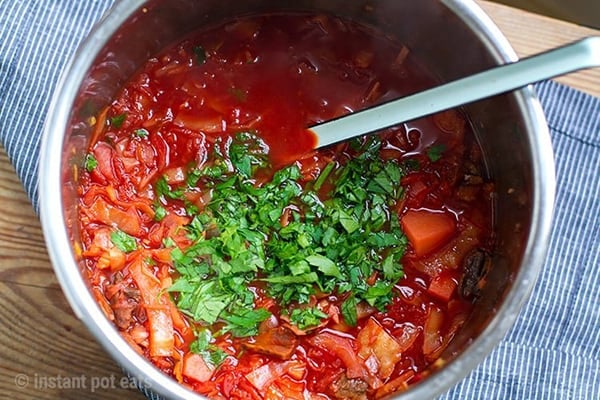 This Instant Pot borscht recipe is such a lovely, hearty beet soup and it's quick and easy when made with the pressure cooker. It's delicious, full of nutrients. vegan-friendly, and gluten-free. Recipe from Instant Pot Eats.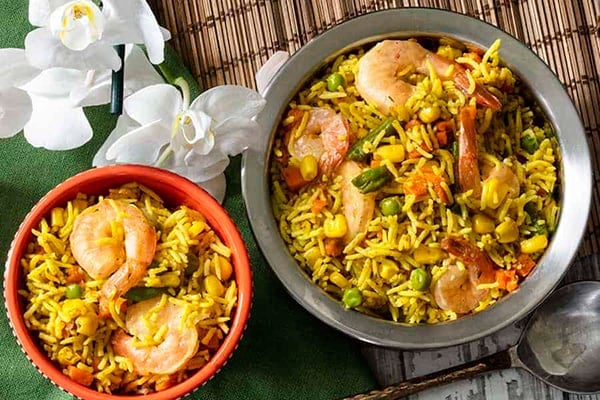 This Nigerian Fried Rice actually isn't fried at all. Traditional Nigerian Fried Rice takes a long time to cook and needs a lot of babysitting at the stove. Instant Pot changes all that. Recipe from Two Sleeves. Also, try out this African Peanut Soup.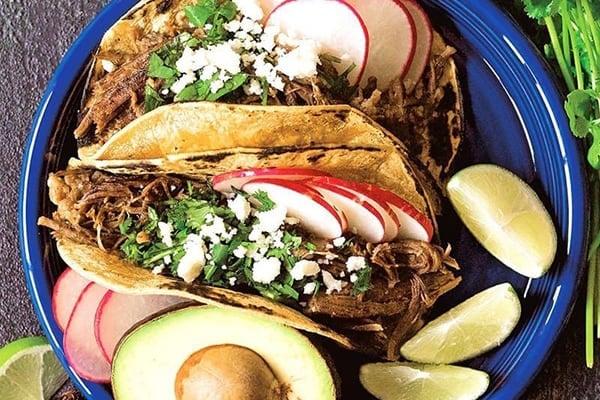 It's not a Tuesday without tacos! This Instant Pot Barbacoa Pork recipe is super-easy to make in the pressure cooker, it's full of big flavors, and it is perfect for tacos, burritos, salads, quesadillas and more! Recipe from Instant Pot Eats.
If you are one who tries to avoid dairy, coconut milk is perfect with the tropical vibe of this soup. Tapado is a dish that originated with coastal Garifuna people who created this amazing dish with fresh fish and shrimp, plantains, sweet potatoes, in a savory and delicious coconut broth! Recipe from Beyond Mere Sustenance.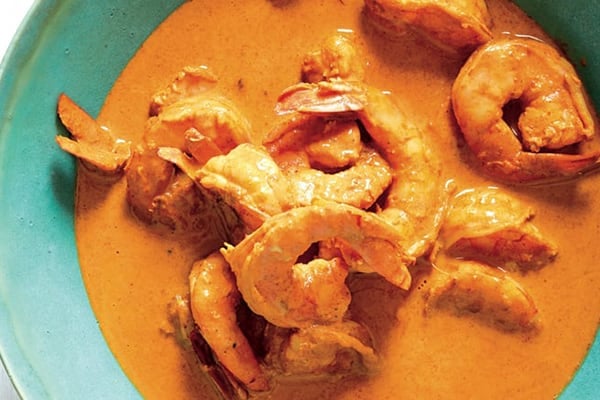 This Goan-style Instant Pot shrimp curry is simple to prepare but has complex flavors and a little chili spice to keep every bite interesting and exciting. Serve with rice, cauliflower rice or some naan bread. This recipe is from Madhur Jaffrey's Instantly Indian Cookbook: Modern and Classic Recipes for the Instant Pot ®. Recipe from Instant Pot Eats. Also check out our Instant Pot Mushroom Matar (Green Pea Curry).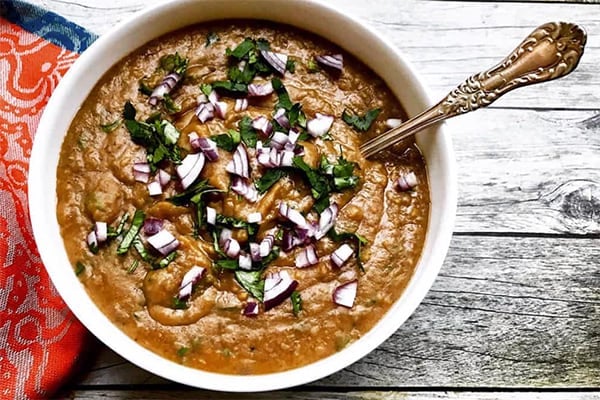 Ethiopian spicy lentil stew is a healthy, protein-packed dish made with few basic ingredients. Plus a flavorful berbere spice mix made with cayenne pepper, paprika, fenugreek seeds, dried ginger, coriander, and cloves. Recipe from Ministry of Curry.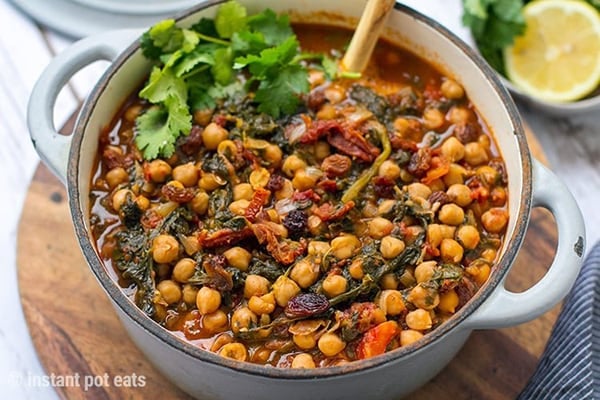 This vegan and gluten-free friendly Instant Pot chickpea stew is a delicious main meal full of Moroccan-influenced spices and flavors. Serve it over rice, couscous or with some crusty bread. Recipe from Instant Pot Eats. If you want to cook lamb check out this delicious Instant Pot Moroccan Lamb Stew With Potatoes.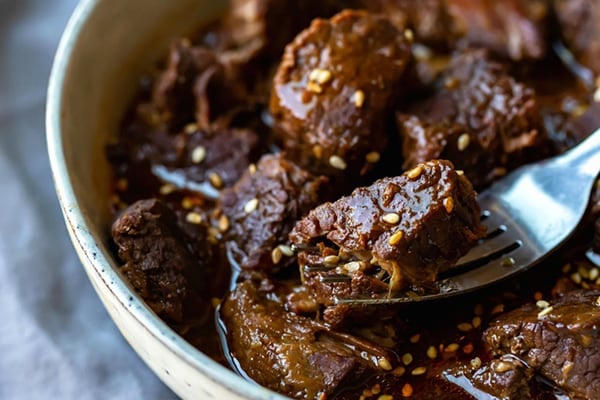 Instant Pot Korean Beef is tender, flavorful Korean beef made in a pressure cooker. Gochujang is a key ingredient in this Korean beef. It's a sweet and spicy red chili paste that's commonly used in Korean cooking. Recipe from I Heart Eating. Enjoy this dish our yellow rice recipe.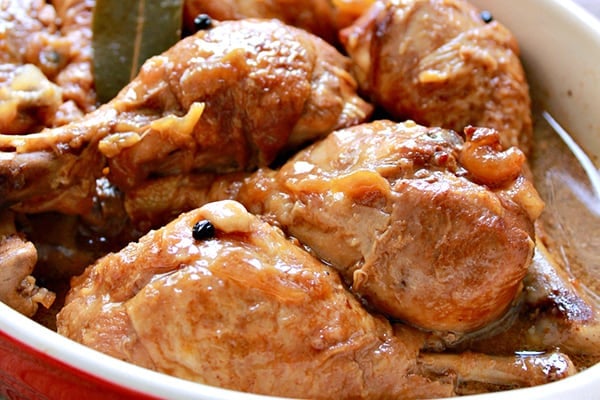 Chicken Adobo is a classic Filipino dish. Chicken is marinated in vinegar, soy sauce, peppercorns and garlic. Can't go wrong with those flavor combos. Serve with jasmine rice. Recipe from Manila Spoon.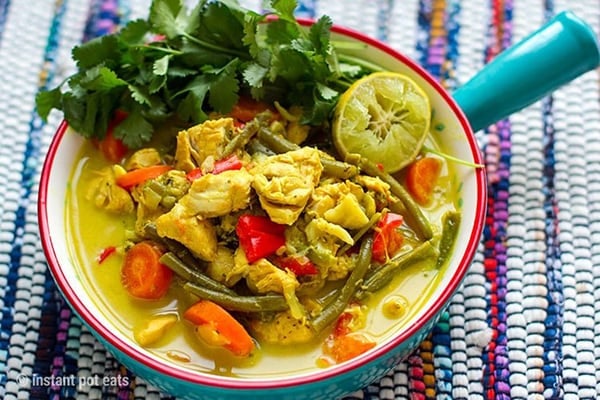 Making an authentic Thai curry can be a labour of love, especially if you make your own curry paste, but there is a much simpler and quicker way. This Instant Pot Thai curry is made in under 30 minutes using ingredients you can find in most grocery stores. That's why we call it a curry in a hurry. Serve over turmeric Jasmine rice. Recipe from Instant Pot Eats.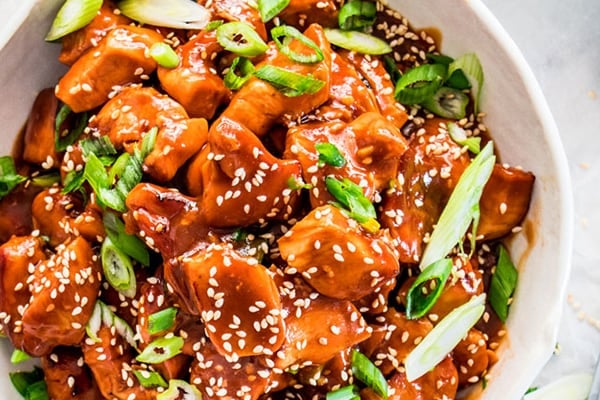 This spicy Chinese takeout favorite is simple and quick to prepare with just the perfect balance of sweet and tangy. It is usually served deep-fried over a mountain of white rice, but this healthier version cuts back on some of the calories and axe the frying. Recipe from Jo Cooks. Check out more Instant Pot Chinese Recipes for Every Taste.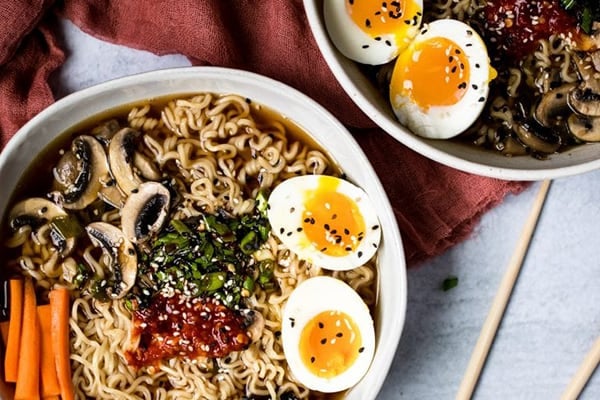 This vegetarian ramen is a healthy noodle bowl with flavorful components like fresh ginger and soft boiled eggs. Slow simmered broths are the rich bases of typical ramen recipes. But there is nothing slow about this recipe. Recipe from Krolls Korner. For more Instant Pot Ramen Recipes (With Vegan Options).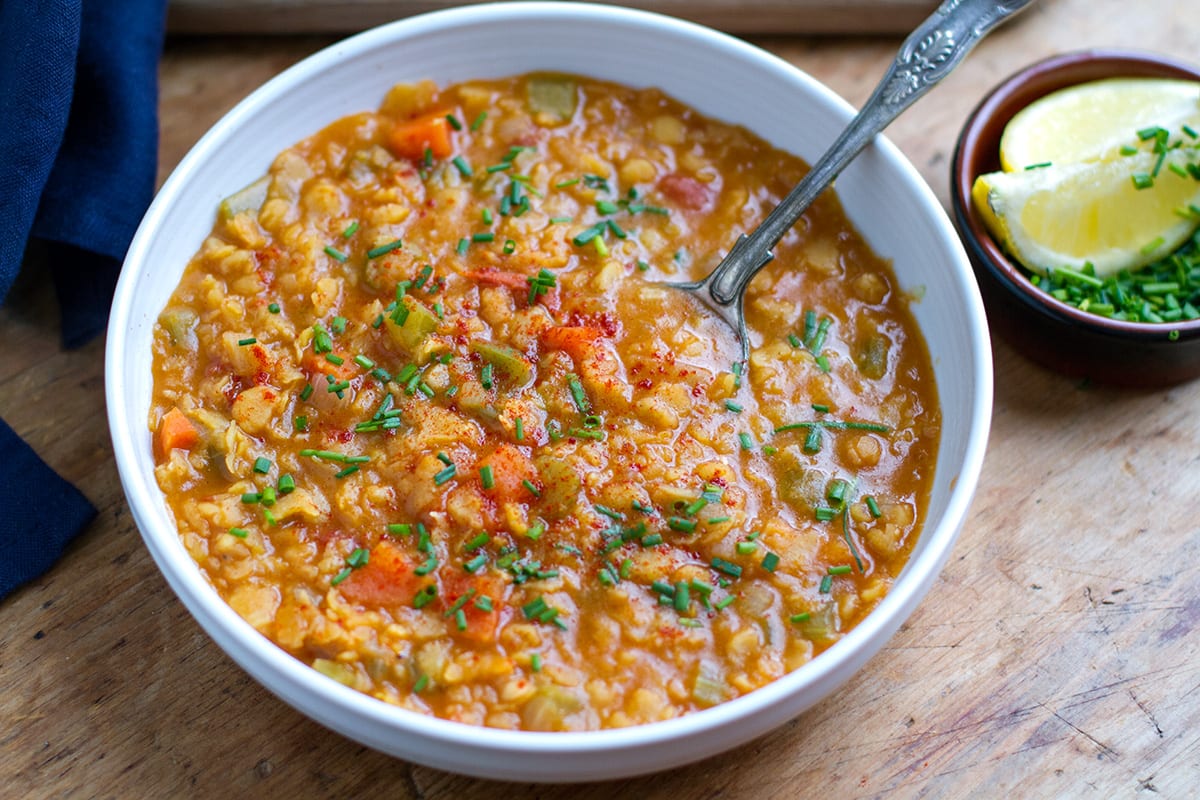 This Turkish-inspired Instant Pot split pea soup (or stew) is seriously delicious and filling. Made in a pressure cooker, it's a quick and easy vegan and gluten-free recipe. Recipe from Instant Pot Eats.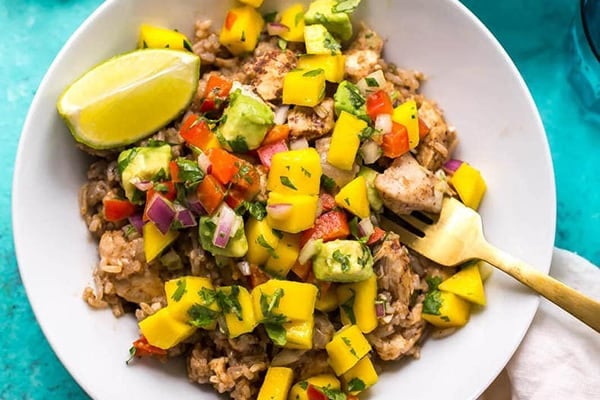 This Instant Pot Jerk Chicken and Mango Salsa is a one-pot meal made complete with homemade jerk chicken seasoning using ingredients from your spice drawer along with basmati rice. Top it off with some mango salsa and avocado. Recipe from The Girl On Bloor.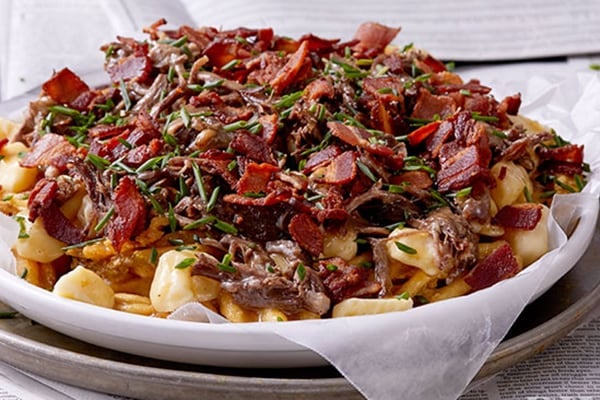 Top waffle fries with tender beef, rich gravy, and melty cheese curds for a hearty recipe that will have everyone in your kitchen say "Eh" at the end of every sentence. Recipe from Better Homes & Gardens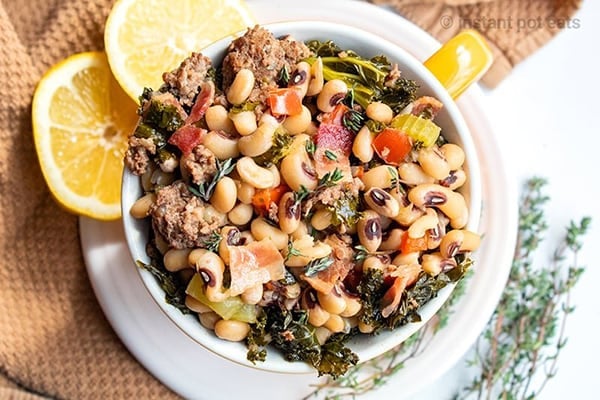 Instant Pot black-eyed peas are actually a variety of bean. Also known as cowpeas, they taste similar to regular white beans but have a cute little dark brown 'eye', which is where the name comes from. Recipe from Instant Pot Eats.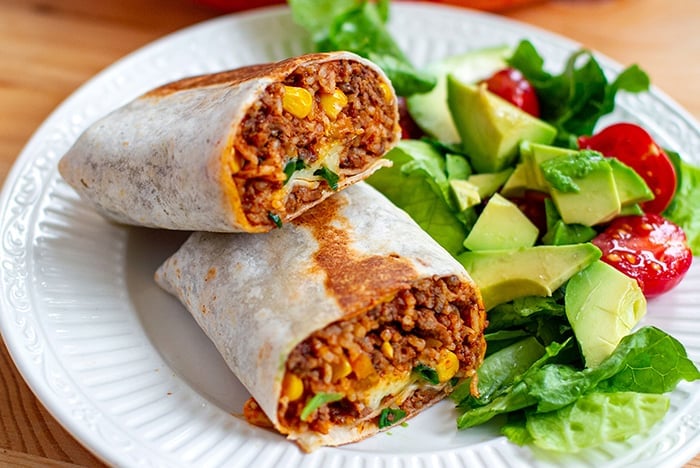 These fabulous Tex Mex Instant Pot burritos feature tasty, spiced rice, beef and corn filling, grated cheese and fresh cilantro wrapped in a soft tortilla. Grill for a crispy finish, serve right away, or make-ahead for later as they store and freeze well. Recipe from our blog.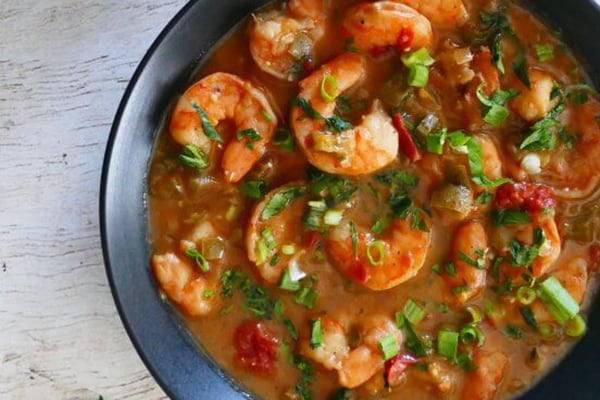 The word 'étouffée' (pronounced 'eh-too-fay') is translated from French as "smothered". This Instant Pot Shrimp Étouffée is a classic New Orleans recipe made with Creole spices and plenty of shrimp in a spicy tomato-based sauce. The rich and delicious stew tastes great over rice. Recipe from Paint The Kitchen Red.
---