We've collected over 25 Instant Pot Super Bowl recipes to enjoy with your friends and family on game day! They are crowd-pleasers that will have everyone cheering.
---
Are you hosting a Super Bowl party and looking for easy and delicious dishes to feed your guests? Look no further! The Instant Pot is your secret weapon to whipping up game-day favorites in no time.
From meatballs and chicken wings to dips and chili, this collection features a variety of mouth-watering Instant Pot recipes that are perfect for your Super Bowl celebration. These dishes will impress your guests and take the stress out of party planning, allowing you to sit back, relax, and enjoy the game with everyone else.
---
Best Instant Pot Super Bowl Recipe ideas
Here are over 25 Instant Pot Super Bowl recipes to enjoy before, during and after half time.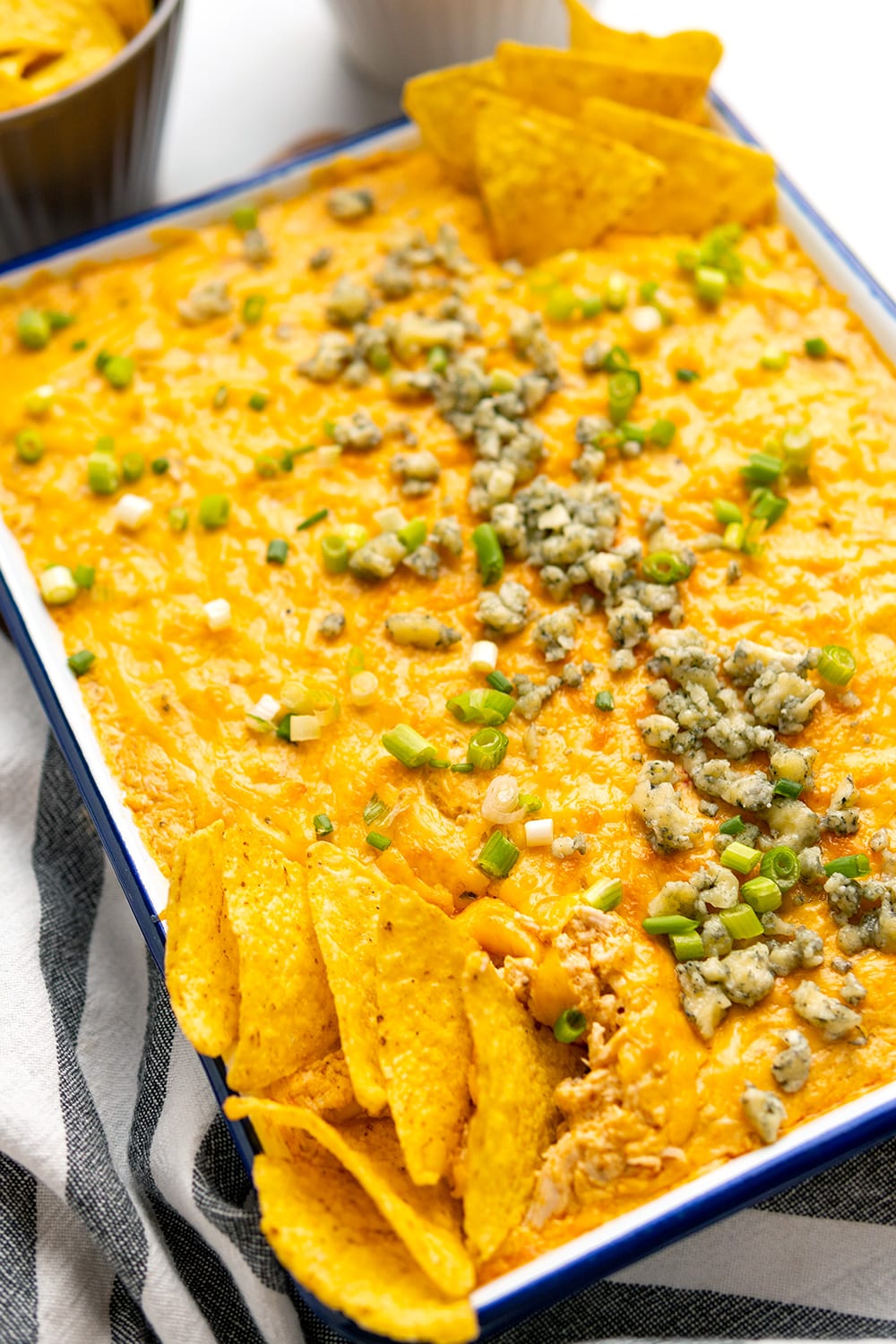 Dip your favorite crackers, corn chips, or celery sticks and enjoy over the holidays or while watching the next game. The chicken and sauce are easily cooked in the Instant Pot and the dip can be finished in the oven with extra grilled cheese on top. Get The Recipe Here.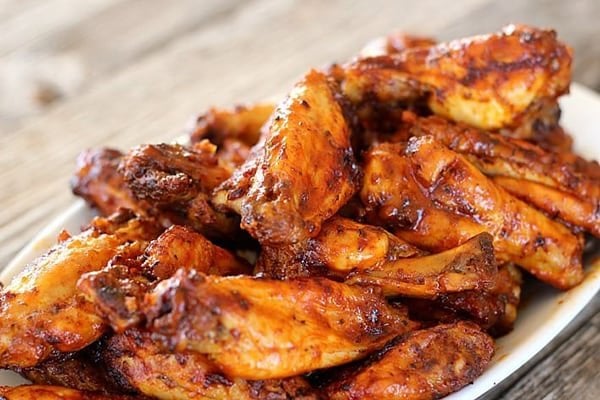 You can't watch a game with the guys without chicken wings. Wings are a staple to any male bonding. It's just a thing. Of course, there's always a competition of who can eat the most. So have your Instant Pot on standby for a quick and easy way to keep serving up the wings. Recipe from Good Dinner Mom. If you have a stash of chicken in the freezer, try these Instant Pot buffalo chicken wings from frozen.
Superbowl is all about eating around the clock. So easy appetizers that everyone loves are essential. Try these Instant Pot Deviled Eggs from Skinny Taste and our Instant Pot hummus dip and give your guests a healthier option to balance out the rest of the days' menu.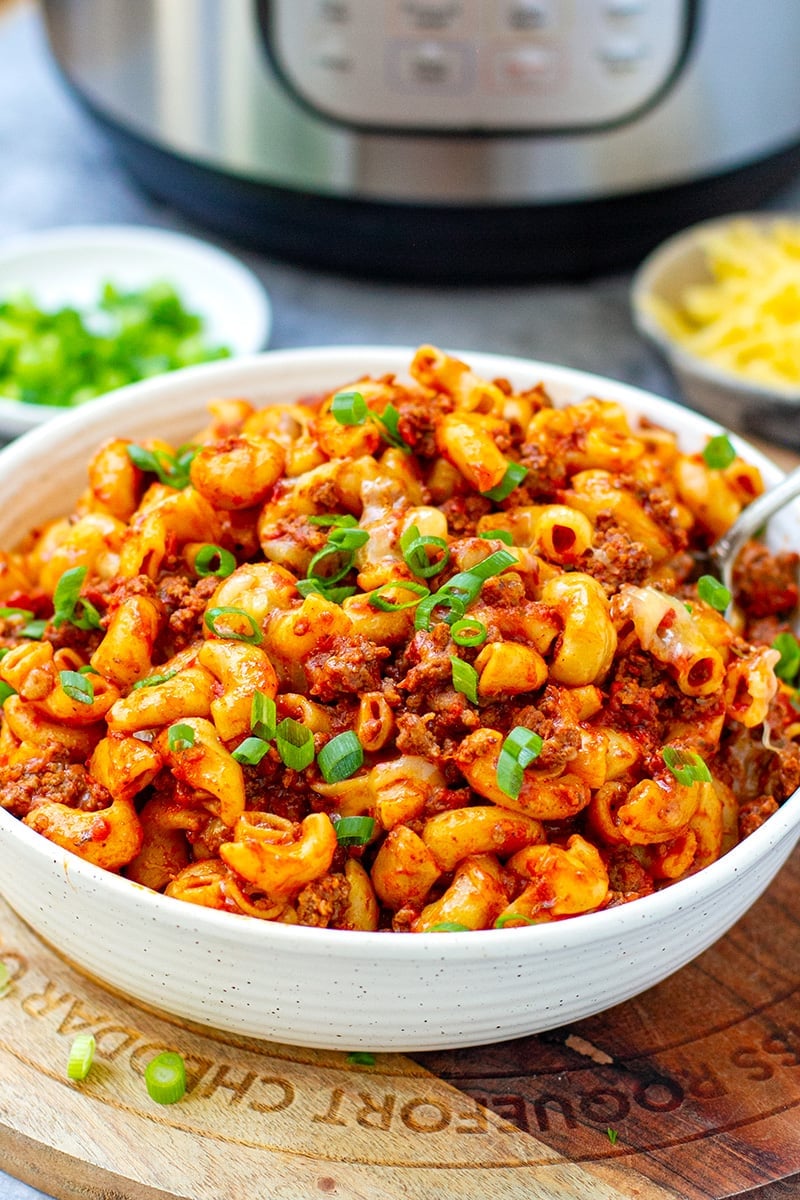 A crossover between pasta Bolognese, goulash and mac'n'cheese. Three family favorites in one dish homemade with simple pantry ingredients, ground beef, and elbow macaroni pasta. Takes 30 minutes to put this beauty on the table! Get The Recipe Here.
This creamy, cheesy Instant Pot Ranch Potatoes recipe makes for the perfect side dish for any gathering. It's comforting, easy, and delicious.  Get The Recipe Here.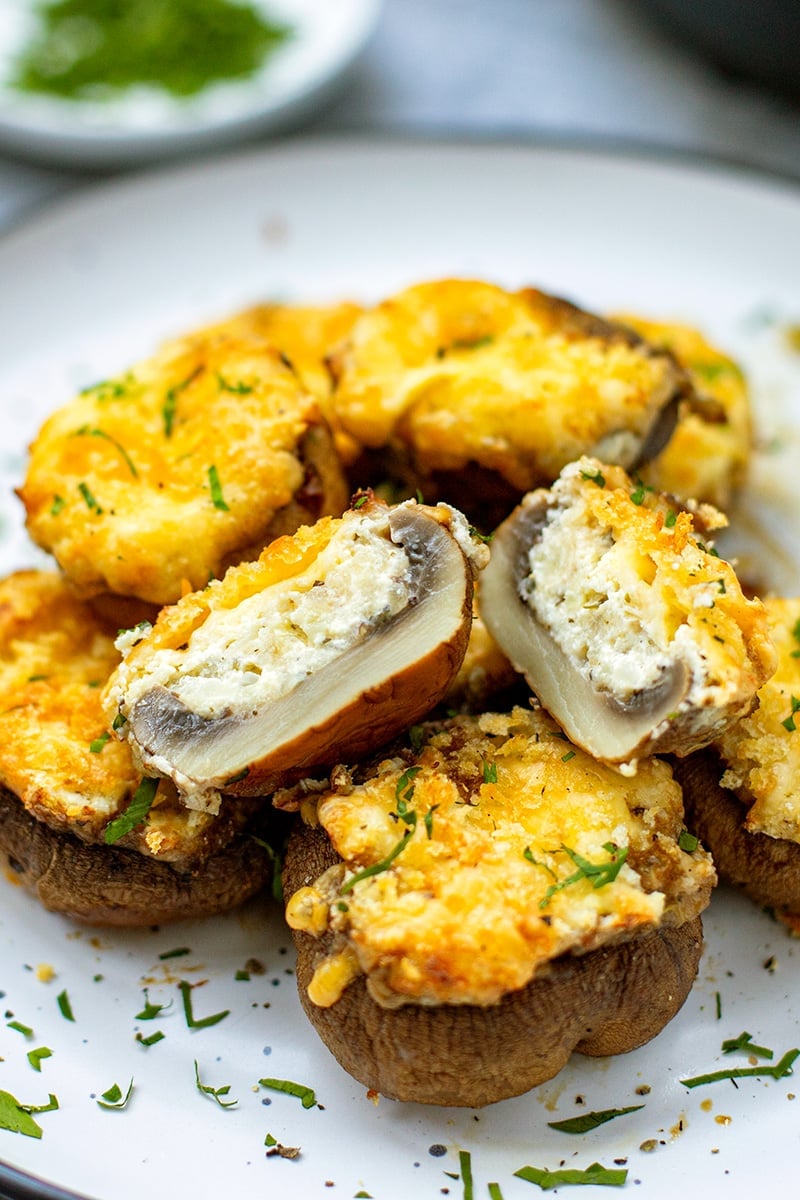 These Instant Pot air fryer mushrooms are stuffed with garlicky cream cheese, breadcrumbs, and sharp Cheddar. They make for a crowd-pleasing appetizer.  Get The Recipe Here.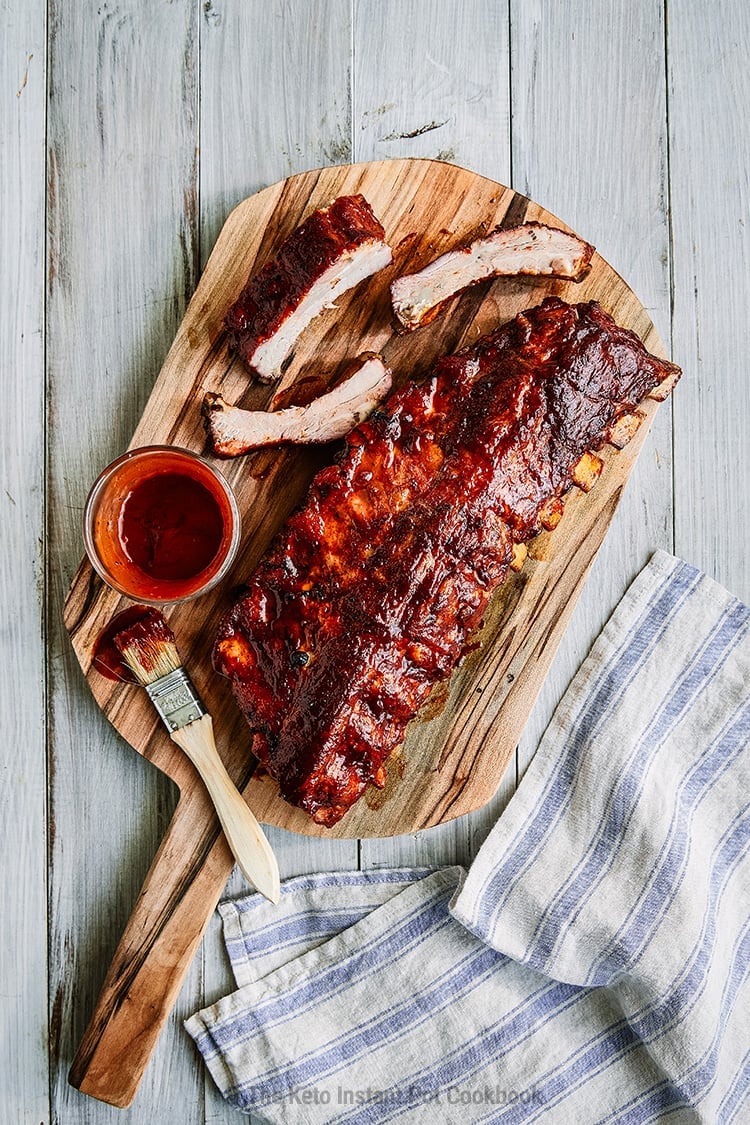 To go with those chicken wings, let's continue the finger-licking goodness with some ribs. These are smoky and tender. We are doing a combination of cooking methods but the Instant Pot cuts the cooking so you have less time in the kitchen and more in front of the TV. Get The Recipe Here.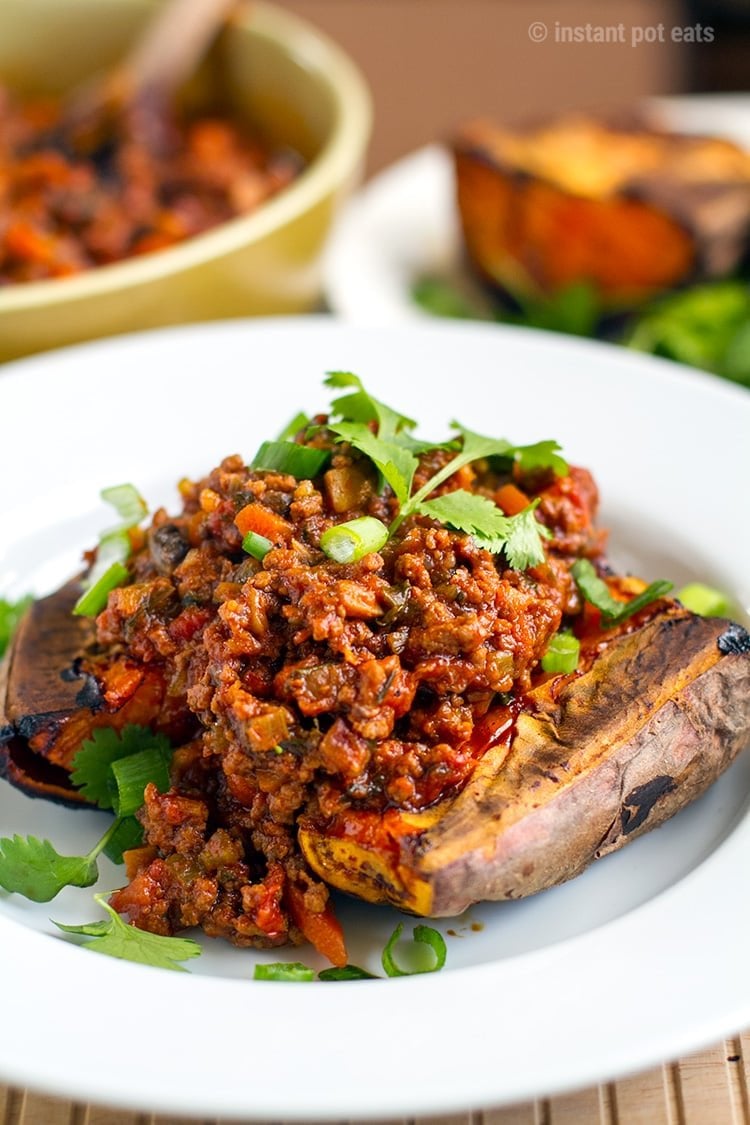 A healthier, more nutrient-dense version of your favorite comfort food. With half the calories of regular sloppy joes, you can indulge in this dish with no stress. Serve over sweet potatoes or with gluten-free buns. Get The Recipe Here.
To make these delicious Instant Pot shredded beef sandwiches, you will need soft brioche buns (which we grilled with cheese and garlic butter), creamy coleslaw, and fried shallots. And of course, you will need to make a batch of tasty shredded beef. Get The Recipe Here.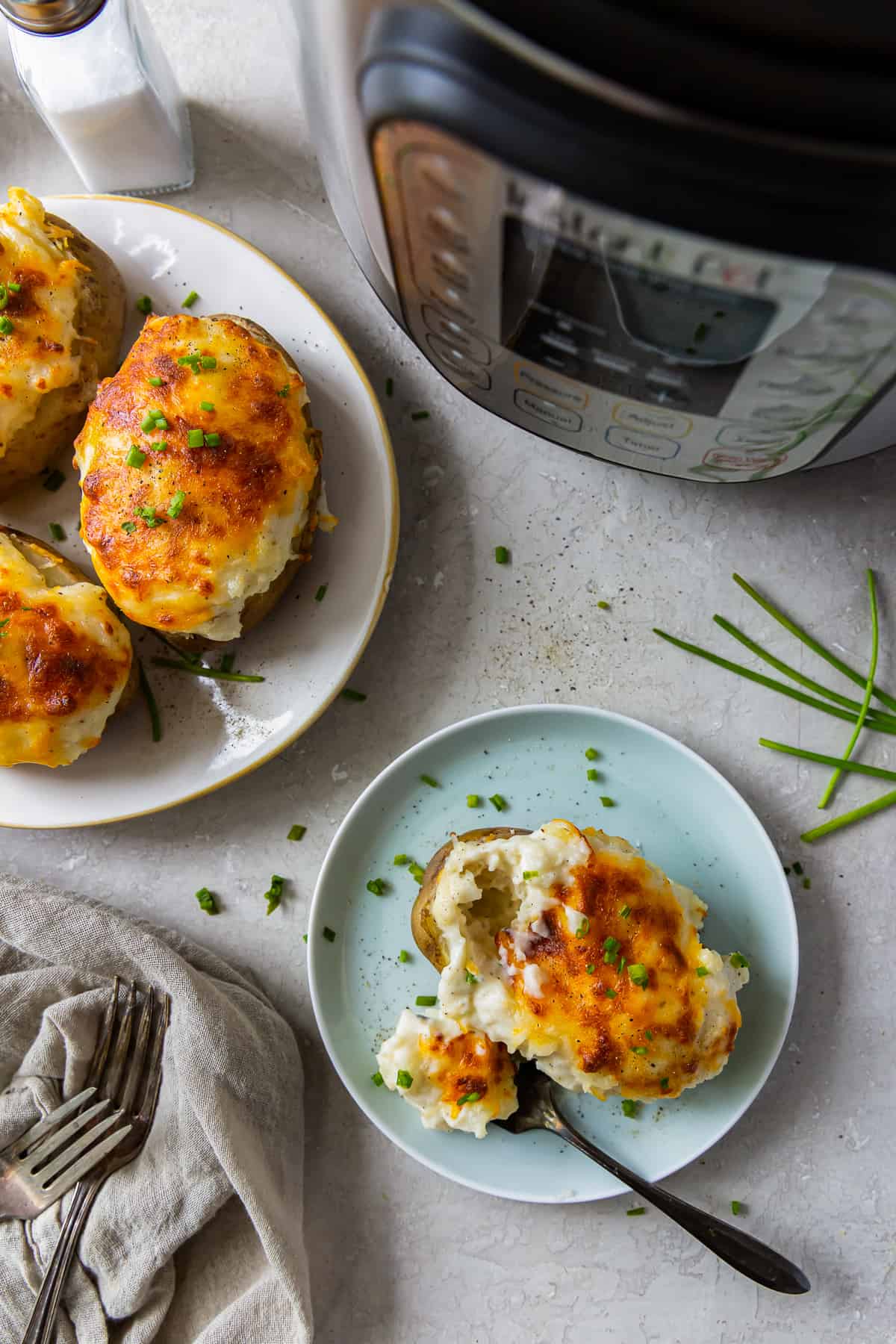 These creamy and cheesy twice-baked potatoes are a breeze to make in the Instant Pot. So much quicker to make than in the oven. Recipe from The Cookie Rookie.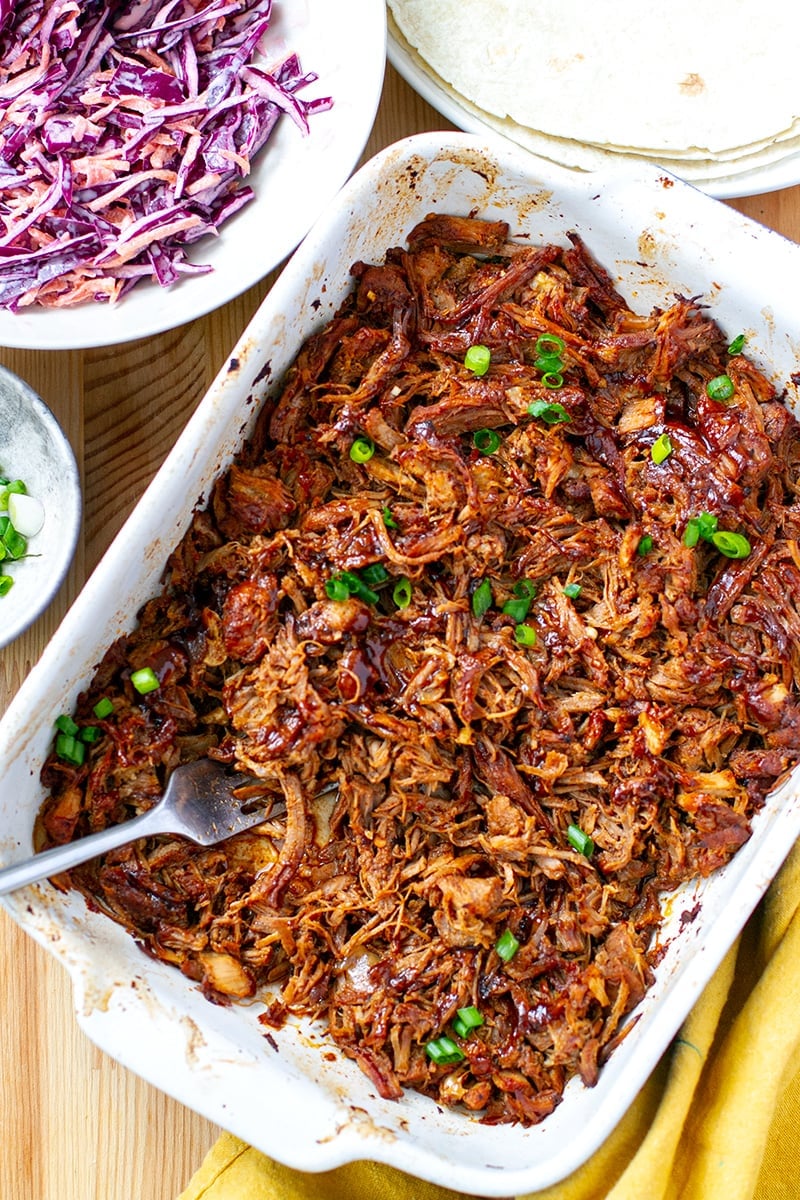 Tender meat in a sauce that gave it a real burst or explosion of flavors – sweet, salty, smoky, and a little spicy – kind of like a firecracker, hence the name. Get The Recipe Here.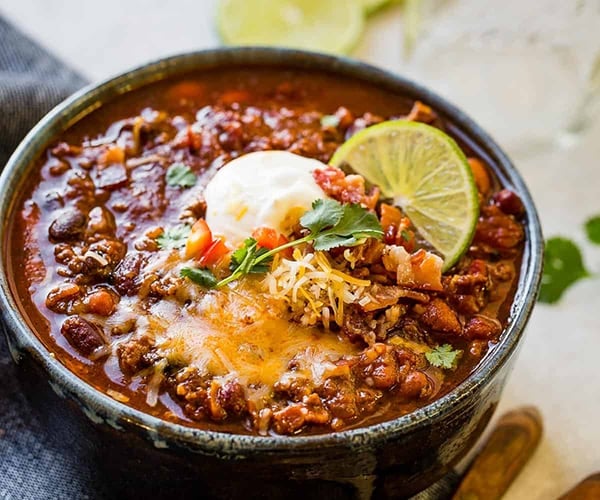 It's still winter, so it's still cold out and having something cozy and warm in your belly can't hurt. Serving up a pot of chili is a crowd pleaser and can go a long way to feed a large crowd. Just top it off with some shredded cheese and sour cream. Maybe throw some cornbread on the side made in your Instant Pot the day before. Recipe from Oh Sweet Basil.
If you want to keep the tradition of chili but jazz it up a bit, try our Instant Pot Turkey & Pumpkin White Chili instead. It keeps things a little bit healthier and lighter.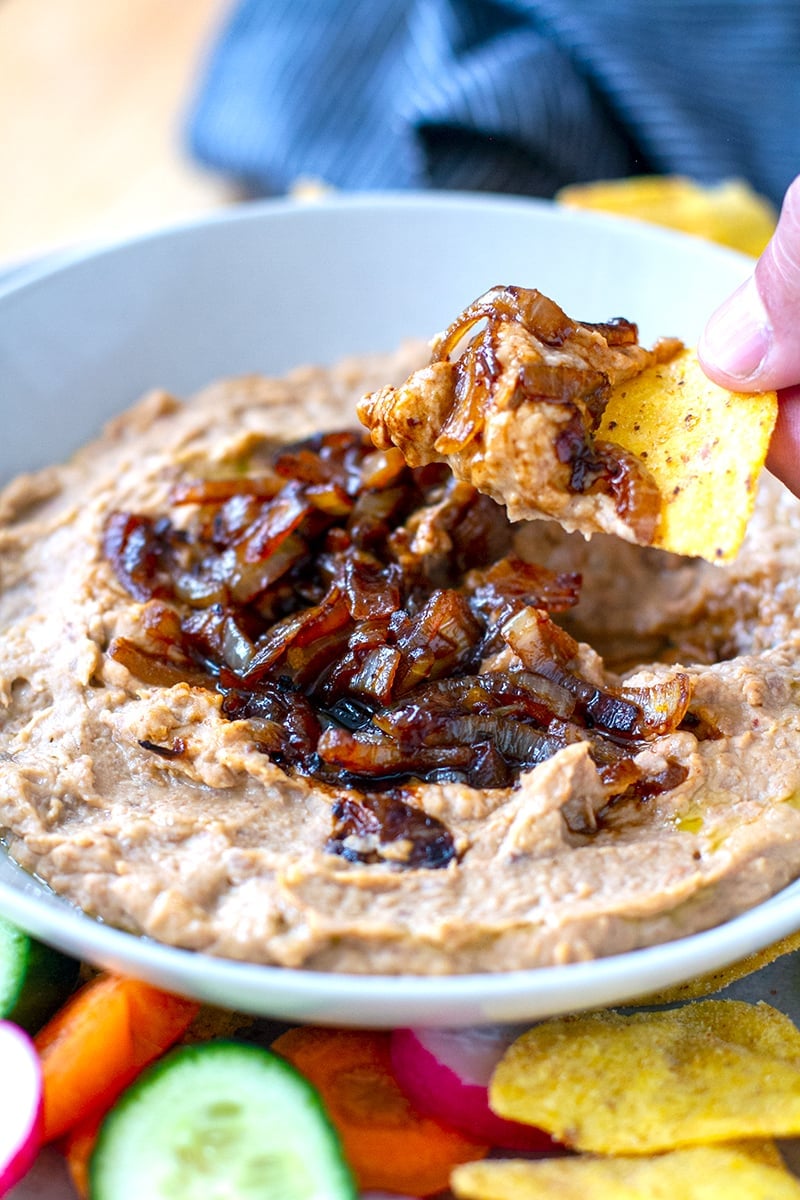 Made with cream cheese and caramelized onions is delicious and healthy, perfect as an appetizer or finger food. Serve with your favorite corn chips, crackers, or vegetable sticks or as a side dish with tacos, burritos or Mexican rice. Get The Recipe Here.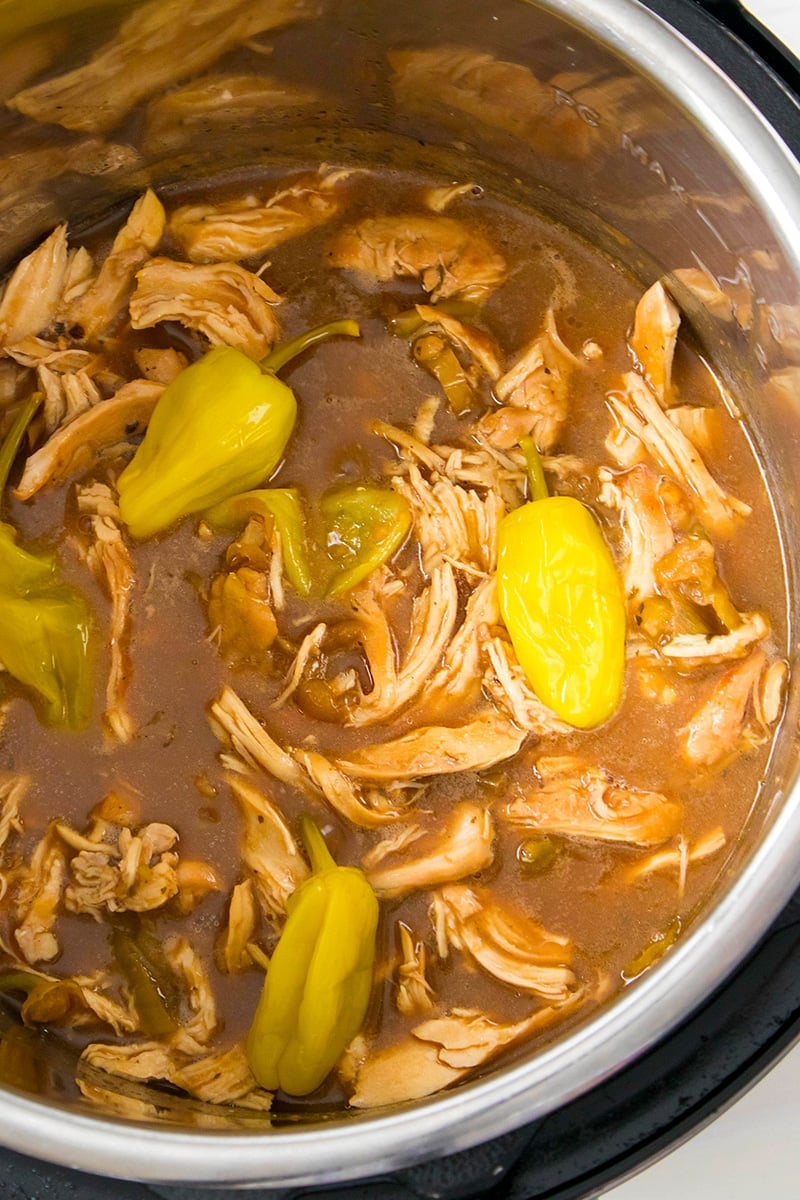 Made with the classic combination of au jus gravy, ranch dressing seasoning and pepperoncini peppers to get those perfect pot roast flavors: savory, a touch tangy pot with just the right amount of heat. Get The Recipe Here.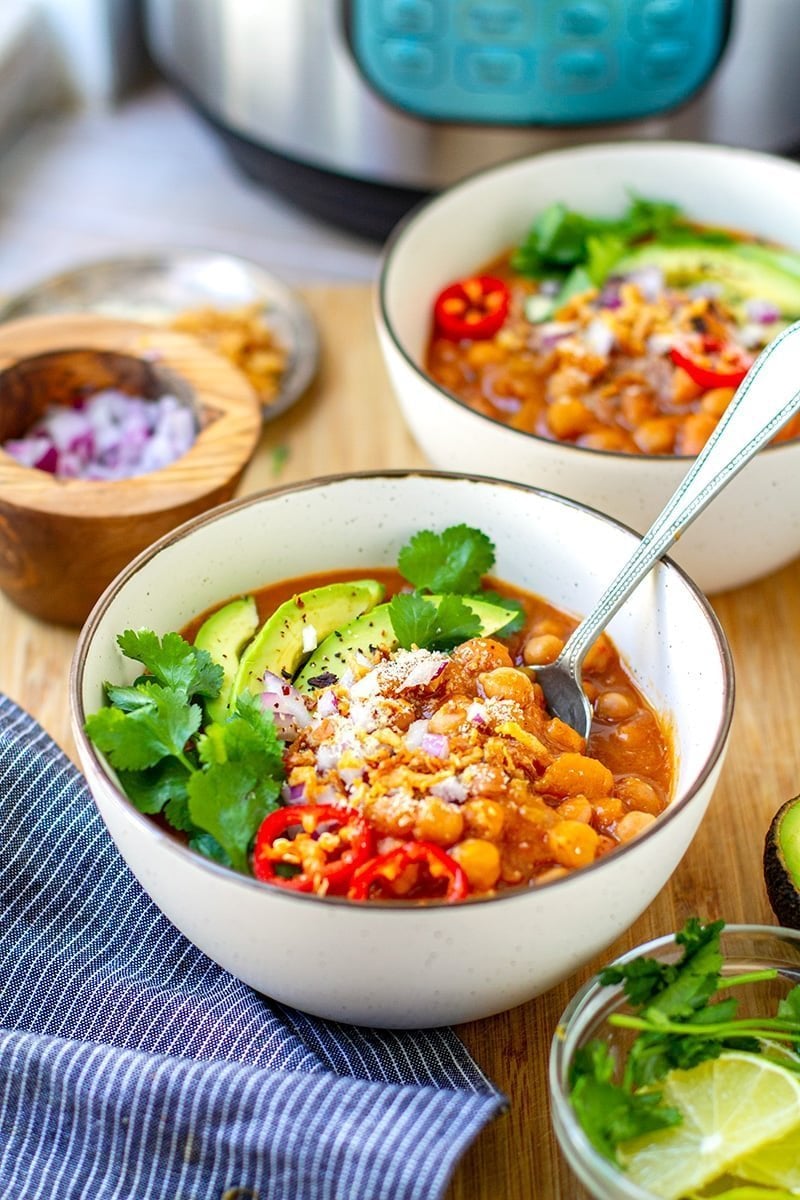 Made with butternut squash pumpkin and garbanzo beans (or chickpeas), this Instant Pot chili is comforting and hearty, perfect for a crowd. Served with diced avocado and cilantro, this is a must-go gluten-free, vegetarian, and vegan chili. It's also a great make-ahead, freezer-friendly recipe. Get The Recipe Here.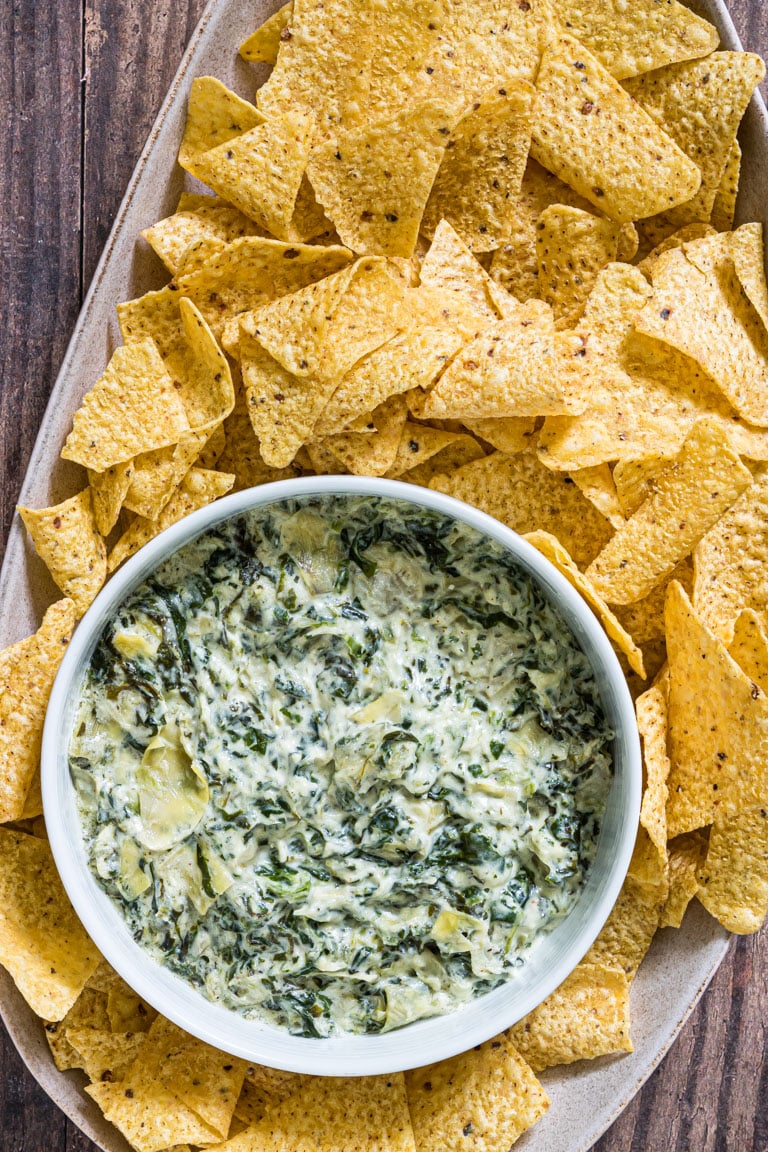 This creamy cheese Instant Pot Spinach Artichoke Dip is an easy, minimal prep, crowd-pleasing savory dip. Just the thing to serve with chips, veggie sticks and bread during game day, potluck, dinner parties, and more. Recipe from Recipe From A Pantry.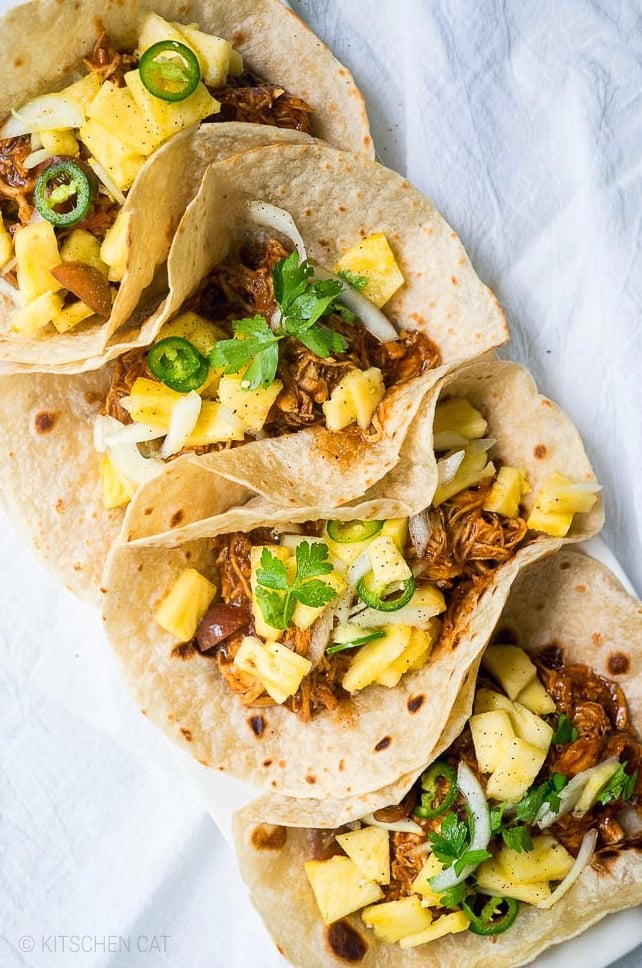 It doesn't have to be Taco Tuesday to have tacos. When you are having a bunch of people over with different diets, tacos are perfect. Have all the ingredients out and let the crowd self serve to their heart's desire. With these tacos, it's all about the salsa. It's like a little bit of Hawaii in each bite when you taste the sweetness of the pineapples. Get The Recipe Here.
If you already had chicken wings for appetizers and want to change up your taco meat, try Instant Pot Vietnamese Beef Brisket Tacos or Mexican Instant Pot Shredded Beef Tacos. You can have ground beef any day, but it's Super Bowl! So up your game with these delicious cuts of meat that lays perfectly in your tortillas.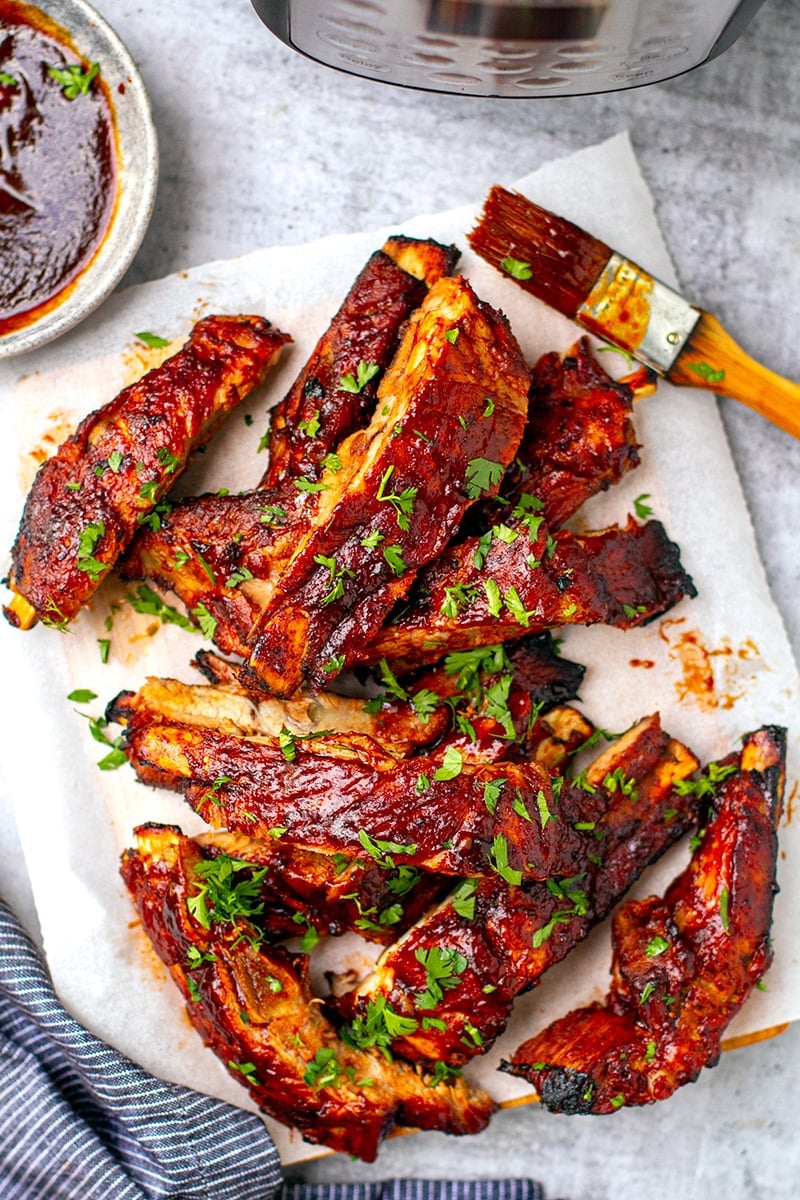 Compare with other ways to cook ribs, the Instant Pot method is mostly hands-free, giving you plenty of time to prepare side dishes and relax. All you need to make pork ribs in the Instant Pot is a rack of baby back ribs, homemade or store-bought spice rub and your favorite BBQ sauce. That's it!  Get The Recipe Here.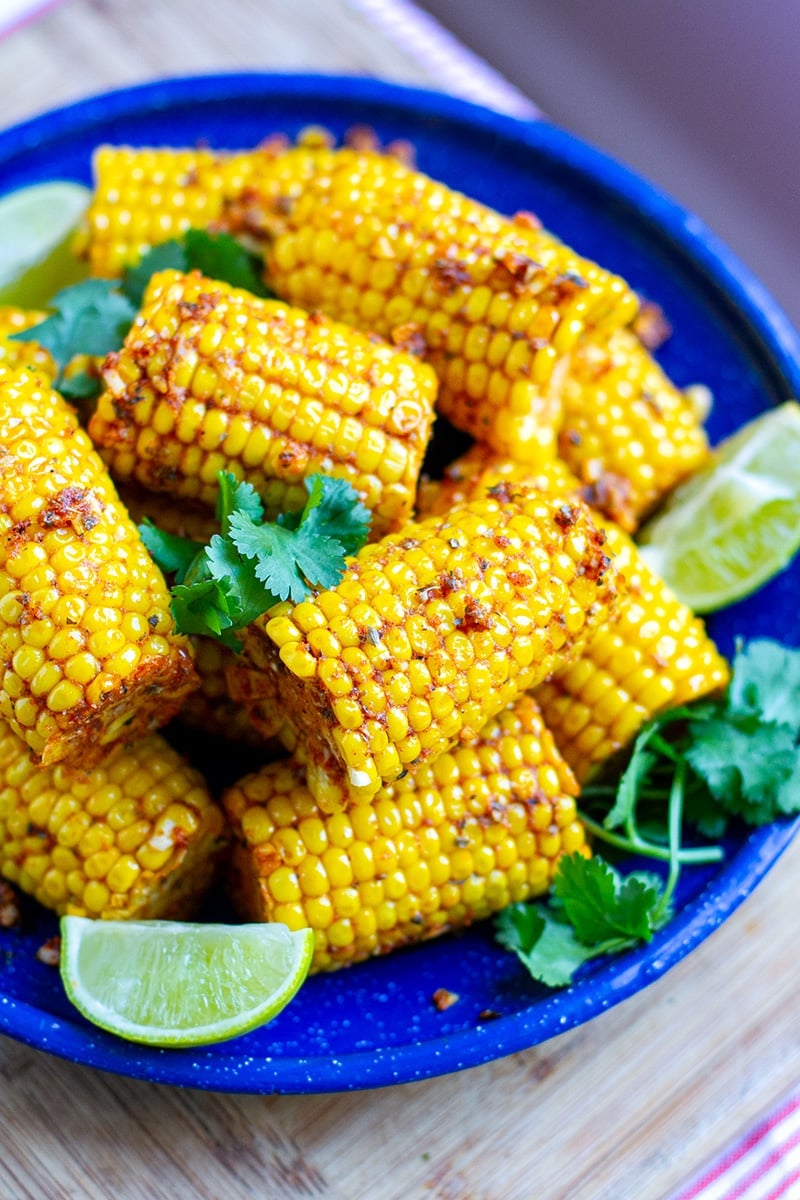 Doesn't Cajun butter and lime sound amazing? Imagine that butter dripping down your chin when your team scores! This will make your crowd scream for more and not just because of a touchdown. If you have too many things going on and don't feel like shucking corn, try some Instant Pot Popcorn with 6 Popular Seasonings from Earth Food and Fire. Popcorn is always the perfect snack in front of the TV, for a commercial or a game. Get The Recipe Here.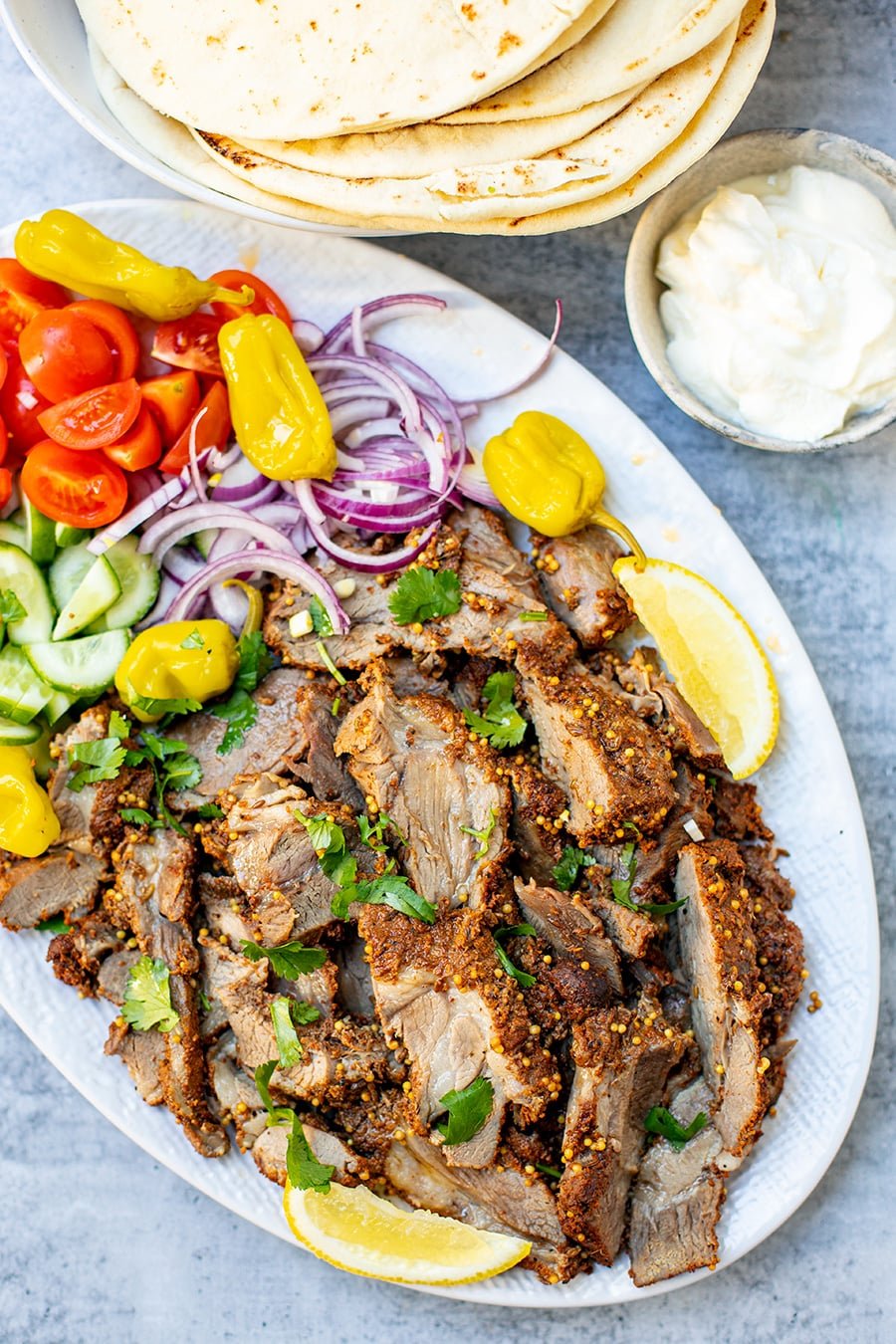 This Greek meat dish is typically served on a skewer with a few accompanying sides. But, it is also often eaten as a wrap in warm pita bread filled with succulent, spiced lamb meat, cucumbers, tomatoes, red onion, pickled pepperoncini peppers, and garlic yogurt. Get The Recipe Here.
Make these juicy and saucy Instant Pot Salisbury steak meatballs in mushroom gravy for that perfect, comfort-food family dinner. Made with ground beef, this comforting stew-like dish can be served over mashed potatoes. Get The Recipe Here.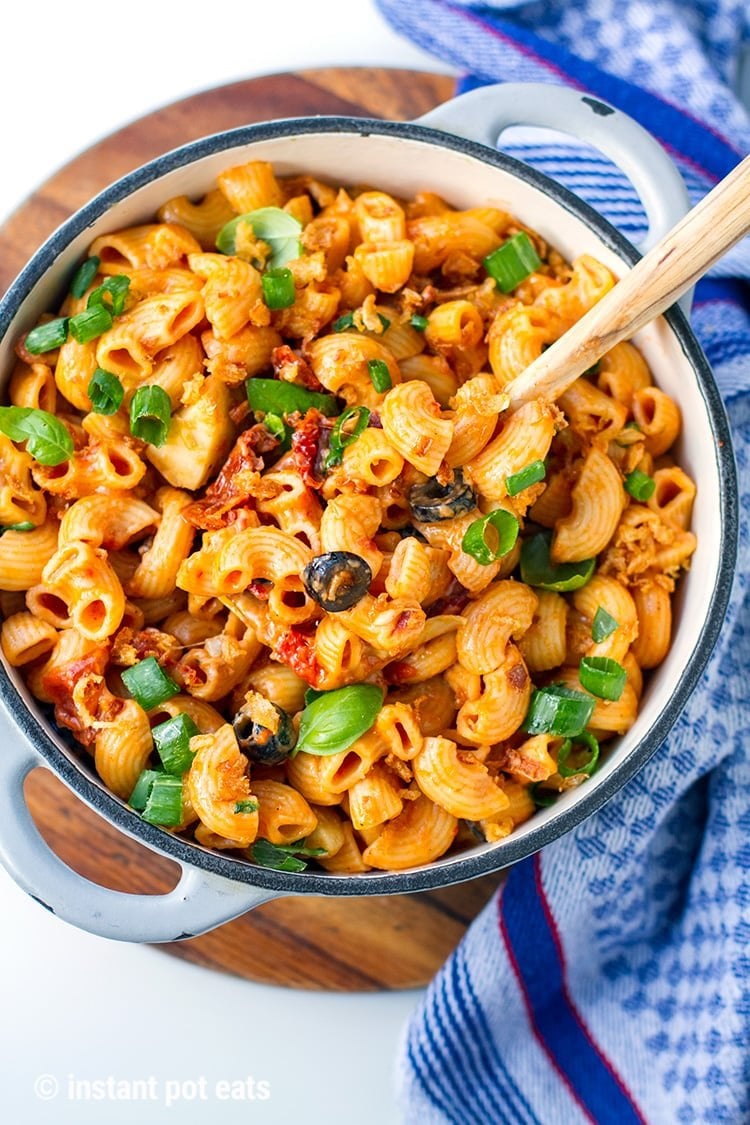 Super Bowl is a family affair, so you can't forget the kiddos. Every kid loves mac and cheese. This recipe sneaks in a few flavors for adults to enjoy too with some artichokes, sun-dried tomatoes, and olives. Feel free to customize to the taste buds of your young ones. Get The Recipe Here.
We can't forget our plant-based eaters! Seems like every Super Bowl party is really a carnivore smorgasbord. So we encourage you to offer everyone on your guest list an opportunity to stay full during the game and not have to pack their own meal. This Instant Pot Vegan Mac & Cheese With Artichokes is nothing ordinary with some added flavour of the artichokes.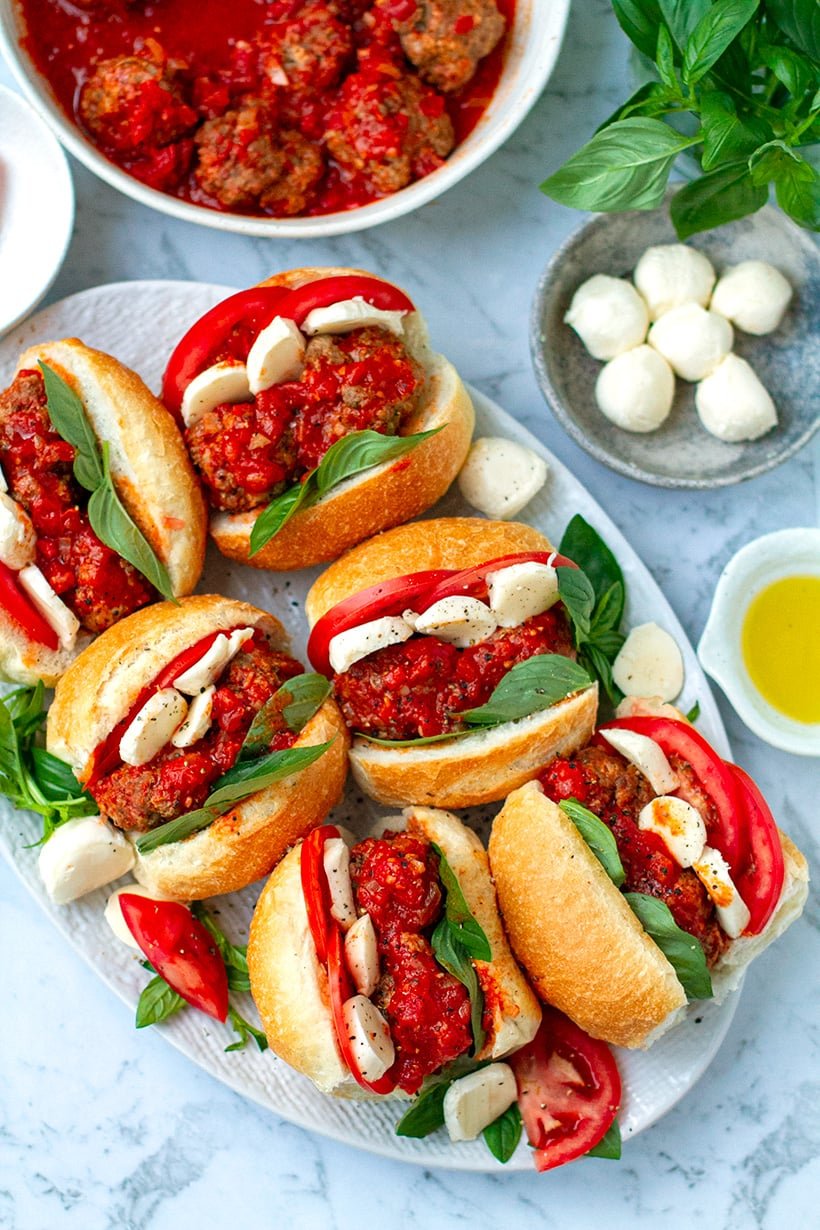 Juicy, tomato meatballs, squishy mozzarella, fresh tomato and aromatic basil are sandwiched together for a perfect bite in this Instant Pot recipe. These Caprese meatball sandwiches are great for a party, picnic, weekend family lunch or speedy dinner. Get The Recipe Here.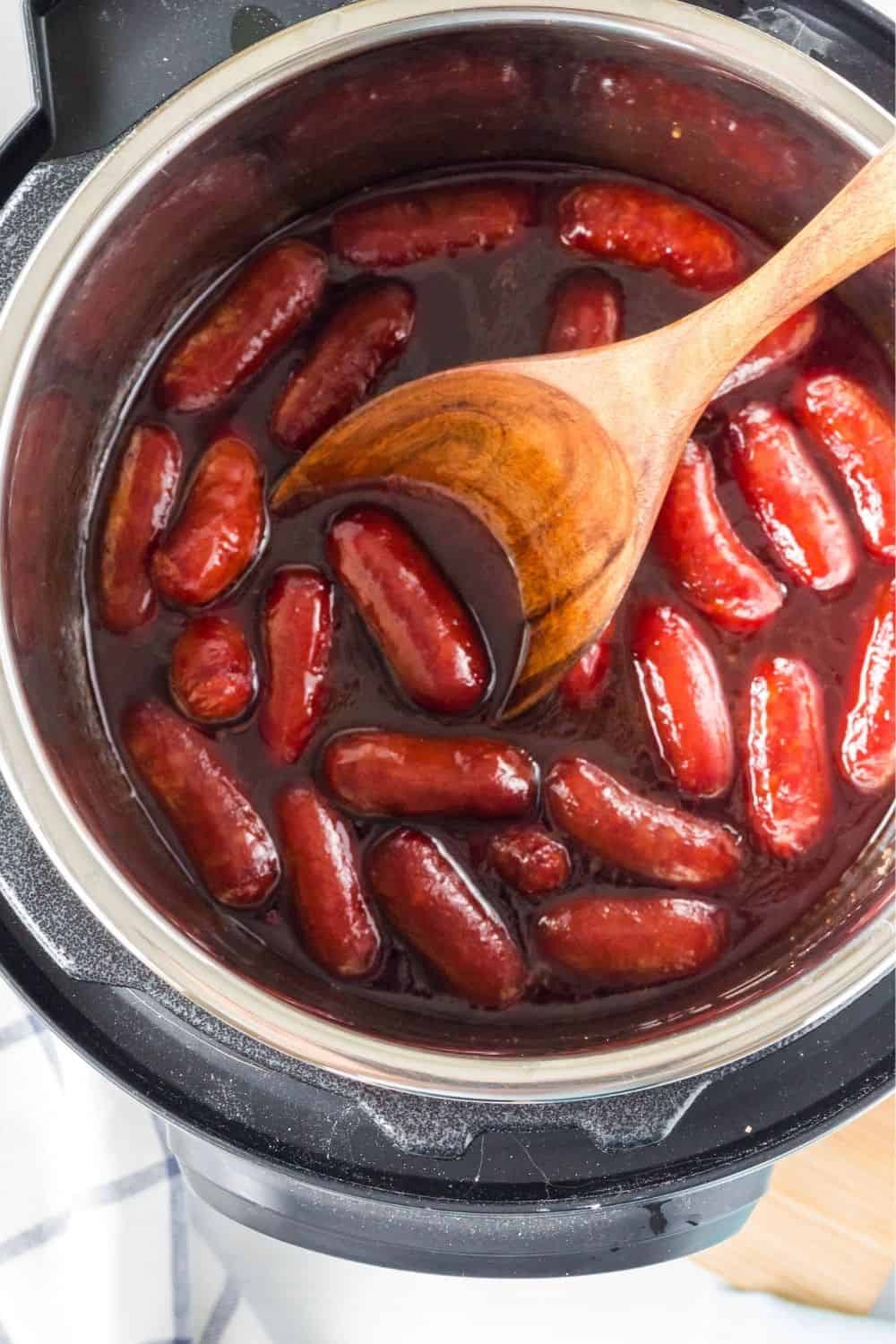 There is just something incredibly alluring about those kid-sized sausages swimming in a sweet and smoky syrup that was calling your name. Recipe from Margin Making Mom.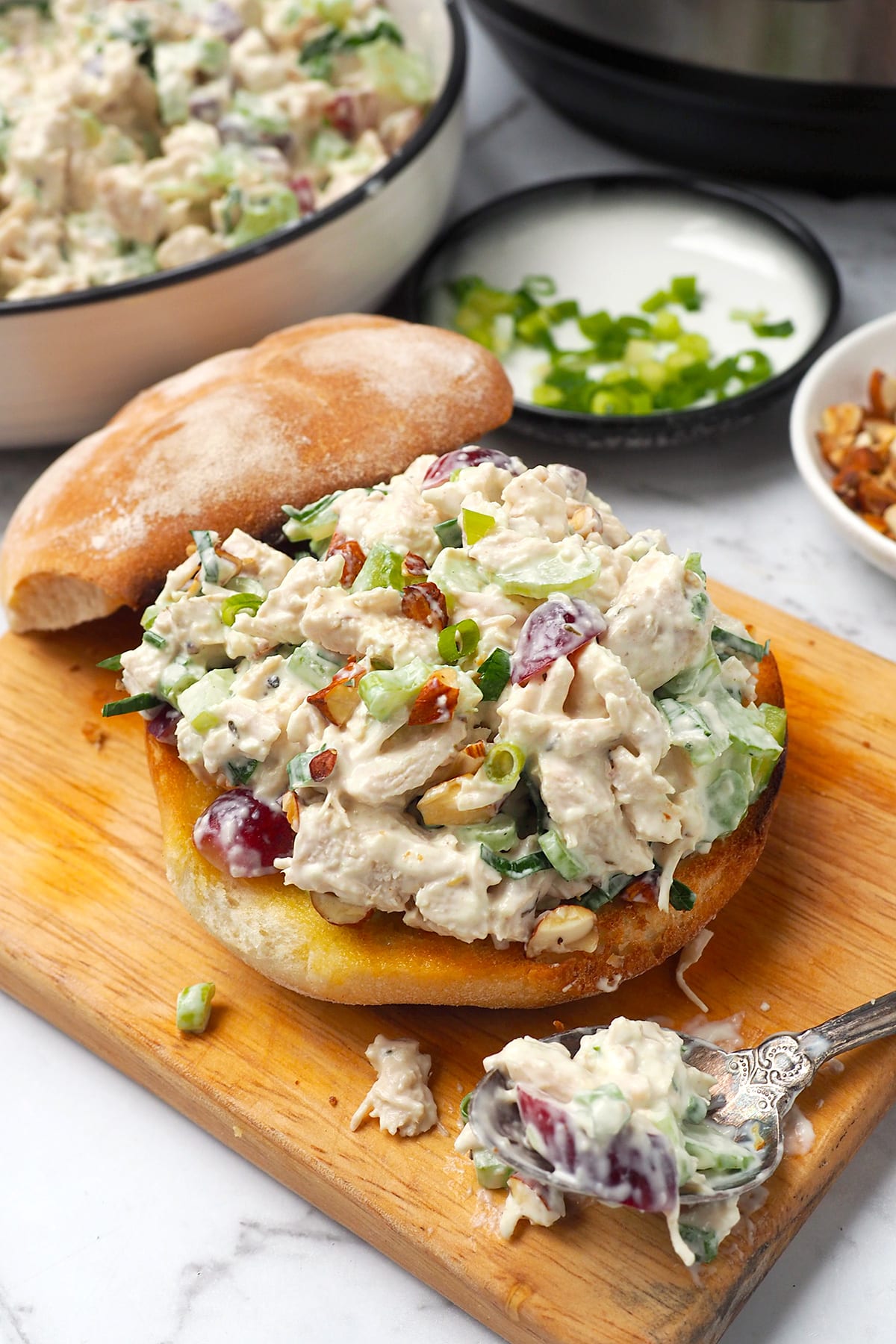 Using the pressure cooker to prep the chicken breasts results in flavor-infused, tender meat that can be shredded, diced or sliced to use in any salad. It's quick, easy, and doesn't require the use of the stove, which is a great hack in summer. Get The Recipe Here.
Whether you like them the authentic way soft on the top and crispy on the bottom or soft throughout, this way of steaming potstickers is perfect. Recipe from Everyday Family Cooking.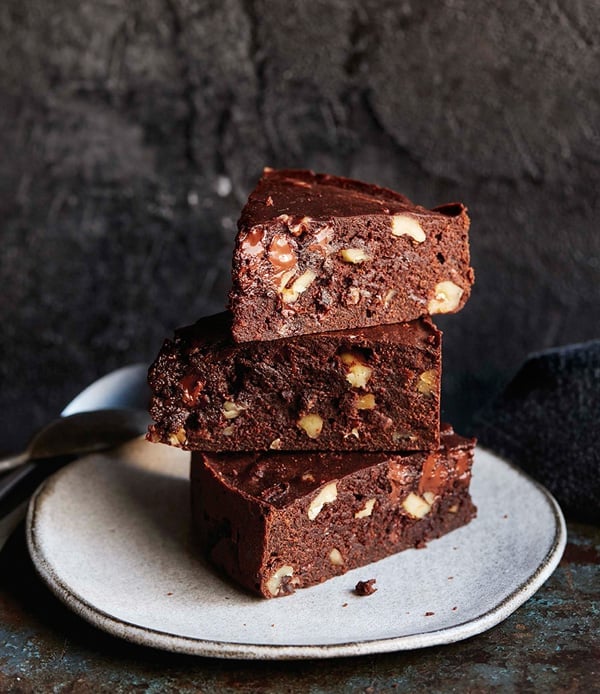 Are you celebrating your team's win or sulking about the referee's decision that cost the game? Either way, chocolate can and will always make things better. When you can't decide if it's a brownie or a cake, call it both and make sure it is fudgy. Get The Recipe Here.
Anytime you have a gathering you want to maximize your time with your guest, not the kitchen oven. And in this case, you don't want to miss half-time because you had to stir something on the hot stove. After Super Bowl, you might just be thinking that just one Instant Pot pot is not enough. Time your menu out accordingly and your Instant Pot can be your best friend going on heavy rotation to a touchdown.
---