Cooking with Instant Pot makes it easy to serve up nutritious and healthy meals like veggie soups, meaty stews, fibre-rich oatmeal and beans but what if you could boost the nutrient-density of your pressure cooking meals even more? In today's post, we share 5 simple yet effective nutrition hacks for Instant Pot cooking.
---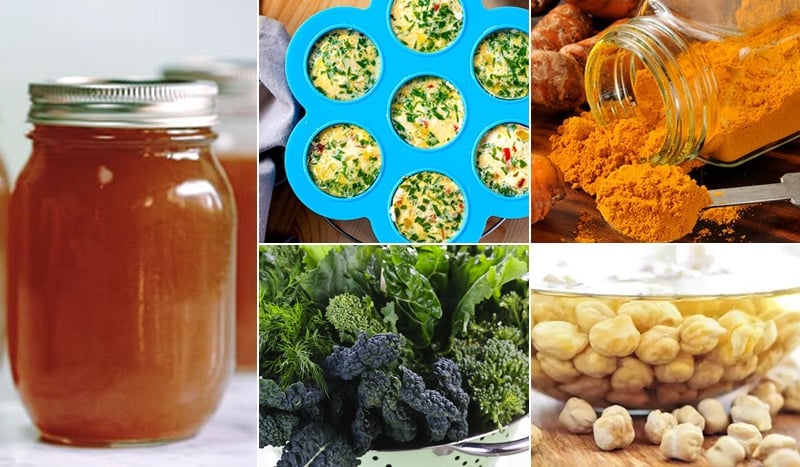 HACK #1. SNEAK IN EXTRA GREENS
We all know that fruits and vegetables are good for our health but according to many studies like this one, some are more superior than others. The study ranked produced based on how nutrient-dense each item is, taking into account 17 critical nutrients our bodies need: fibre, potassium, protein, calcium folate, vitamin B12, vitamin A, vitamin D among others.
Out of the 47 foods studies, green veggies such as those from the cruciferous family (e.g. cabbage, kale, broccoli) and the leafy kind (Swiss chard, watercress, beet greens, arugula, spinach, parsley) have the most beneficial nutrients that help to prevent chronic disease, boost immunity and much more.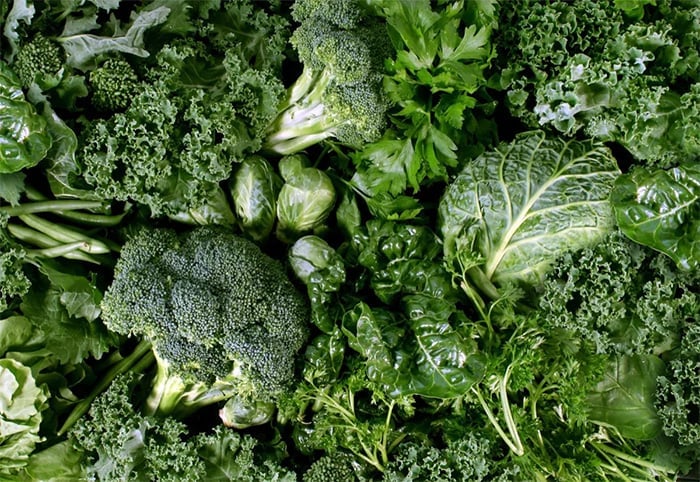 If you ask any nutrition expert, adding in more greens in your diet is going to be pretty high on their advice list. But, these are also typically the veggies that are not always liked by all family members (read: kids!). But, what's cool about Instant Pot cooking is that you can generally sneak in those greens without them even knowing or noticing.
HOW TO ADD MORE greens in your Instant Pot meals
Making meat sauce? Add finely diced leafy greens like spinach or kale to your stews, ragus and braises; check out our veggie-loaded Sloppy Joes recipe here.
Making pasta? Add a few handfuls of baby spinach in the last minute. It will wilt in the heat of the sauce and incorporate nicely with both tomato and cream-based pasta sauces.
Include some green vegetables in every soup you make. Blending soups allows you to hide them even from the fussiest eaters! Broccoli cheese soup is always a crowd-pleaser.
Sneak in greens into your tomato sauce! Check out our 10-vegetable Instant Pot tomato sauce recipe here.
Add chopped broccoli, parsley, spinach, chard to egg bites or muffins.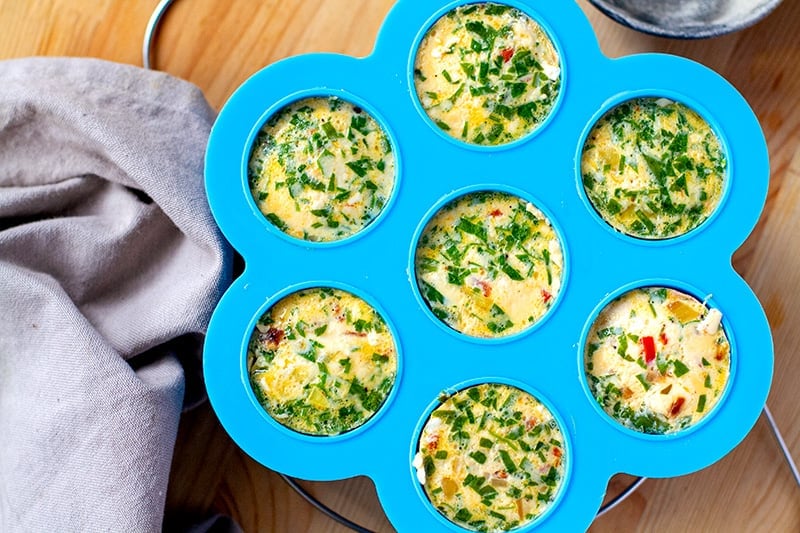 Hack #2. COOK WITH BONE BROTH
Every single thing you cook in the Instant Pot requires liquid. Every recipe will ask for at least a cup of water or stock. Stews, soups, braises, curries, beans, veggies, rice and pasta all cook in the liquid, usually absorbing a lot of it or ending up getting served with the broth or sauce.
Our number one hack is to simply swap plain water or stock for mineral-rich, collagen-boosting bone broth. This can be bone broth made with chicken or meat bones but it has to be the good stuff, you know the one that takes 12-24 hours to cook to get all those nutrients out of the bones. Speaking of which, the Instant Pot is fantastic for making homemade bone broth because you can get the same results as the stovetop or slow cooker in 3 hours!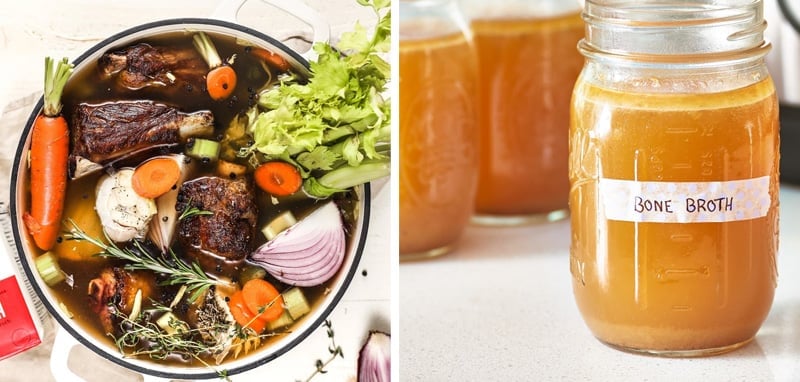 So what's so beneficial about bone broth?
It is made from animal bones and connective tissue — typically cattle, chicken, or fish — that have been boiled into a broth and slow simmered for 20+ hours with herbs, vegetables, and spices. As such, bone broth is very rich in collagen, minerals, amino acids, and compounds found in bones and connective tissue, which you wouldn't normally consume otherwise.
Bone broth has many benefits including:
Promotes gut & digestive health
Supports joint mobility
Support skin, hair and nails
Supports better sleep
Enhanced results on the Keto, Paleo and Intermittent Fasting Diets
It's high in minerals
There is a famous saying "An apple day keeps the doctor away" but recently, many nutrition experts have started using the "A cup of bone broth a day keeps the doctor away" instead. You can either sip on a cup of bone broth (which many people do) or you can simply incorporate it into your everyday cooking with the Instant Pot.
You can make your own bone broth but for the sake of convenience and time, it's sometimes easier to buy it in shops or online as there are many brands who make excellent and nutritious bone broths that keep well in the pantry or in the fridge. We love Kettle & Fire as they have a fantastic range of bone broths. They use the highest quality, clean ingredients, their broths are never frozen with 2-year shelf life, eco-friendly packaging and a wide range of options including flavored broths and ready-made soups with bone broth.
They are currently having their largest sale of the year from 11/23-11/30 and you can save big, up to 30% + FREE shipping on their entire store. Seriously, we can't recommend them highly enough so stock up!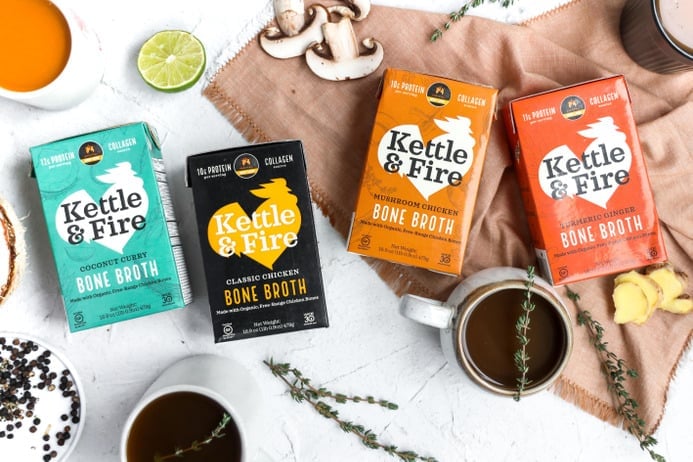 PS. If you want to learn more about bone broth and how to use it in cooking, Kettle & Fire have a FREE bone broth guide and recipes books available on their website here.
HACK #3. ADD VITAMIN C TO IRON-RICH FOODS
Iron is an essential mineral you need to help carry oxygen through your blood to all parts of your body. But, did you know that many people, especially women and growing children, are deficient in iron, which can cause fatigue and low energy, shortness of breath and restless leg syndrome?
While many people in the US get enough iron in their diet (especially those eating meat), the problem is that often this mineral isn't' well absorbed into your body. This can be caused by the type of food (e.g. iron in plant-based foods is less bio-available), drinking tea or coffee around meals times, gut issues, presence of competing nutrients in foods such as calcium. The deficiency can also be caused by extra demands of the body, such as in pregnant women or children and teenagers.
One of the simplest ways to improve iron absorption is to consume Vitamin C alongside iron-rich foods. In fact, this clever food combining hack can help your body absorb 2-3 times more iron!!!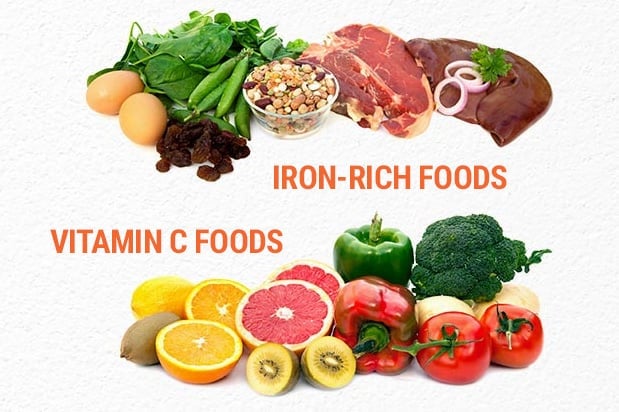 Iron-rich foods include red meat and organ meat, chicken, fish, and shellfish, as well as leafy greens, beans and lentils, dried fruit, and fortified cereals. Vitamin C is particularly high in citrus fruit, bell peppers, tomatoes, berries, melon, potatoes, broccoli, leafy vegetables.
HOW TO ADD MORE VITAMIN C TO IRON-RICH INSTANT POT MEALS
HACK #4. ADD POWERFUL TURMERIC
Turmeric is that beautiful yellow spice you might have used in a curry recipe or perhaps you've seen the growing trend of turmeric lattes. This spice has been used for many years in traditional Chinese and Indian medicine, where it is used to treat wounds, sprains, gastrointestinal issues and liver disorders.
More recently, pharmacological studies have been carried out to study curcumin which is the main curcuminoid (alkaloid) found in this spice. These various studies have demonstrated that curcumin has many beneficial actions including antioxidant properties, anti-inflammatory, antimicrobial, hepatoprotective and anti-arthritic.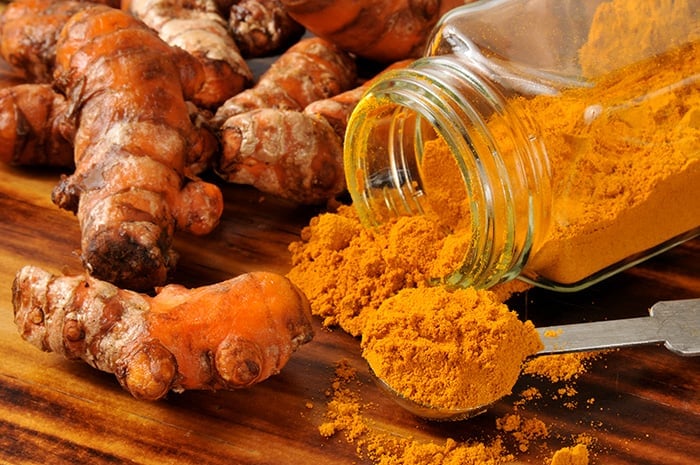 You can use powdered or fresh turmeric as a wonderful addition to all your meals and even drinks. When it comes to Instant Pot cooking, it works wonderfully well in curries, stews, tagines, soups, and broths. We love adding a teaspoon of turmeric powder to rice cooking liquid, which infuses the grain with yellow color as well as providing all those benefits. Try our turmeric Jasmine rice here.
Tip: Add black pepper at the same time as adding turmeric. It contains a compound called piperine, which when combined with turmeric, increases the absorption of curcumin by up to an astonishing 2000%.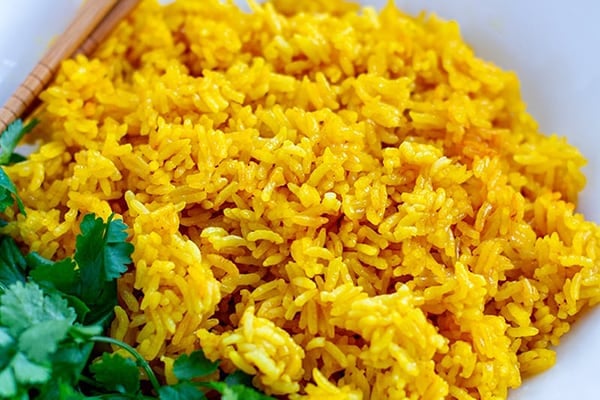 HACK #5. SOAK THOSE BEANS
While the Instant Pot makes it quick and easy to cook legumes even without soaking, it's a simple nutrition hack worth implementing nevertheless. Soaking the beans and lentils before cooking makes them easier to digest and for your body to absorb the minerals present in these foods.
Soak larger beans and chickpeas overnight or for 8-12 hours and smaller lentils for 6-8 hours, rinse and drain before cooking. This will reduce some of the compounds responsible for causing gas and bloating and will help to increase the absorption of available nutrients. Simple, yet effective!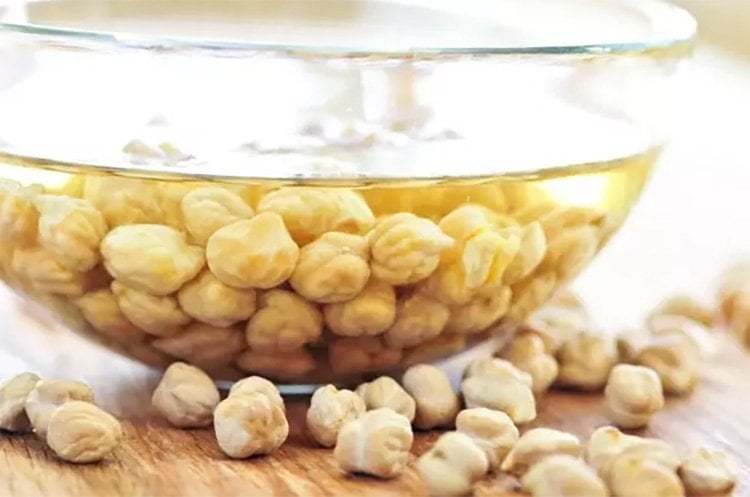 These are just some of the simple ways you can boost nutrition intake while cooking with the Instant Pot. These are small hacks you can implement on top of choosing nutrient-dense foods to cook your dishes with. So, next time you plan a meal, have a think of how you can use these tips to make your recipes just a little healthier? Do you have your own nutrition hack? Let us know in the comments!
---
WATCH OUR TOP 10 VIDEO RECIPES
---
SAVE THESE NUTRITION TIPS TO PINTEREST