You will love these healthy Instant Pot winter stews because they will warm up your entire family with each spoonful of nutritious veggies and protein. We have recipes for Moroccan lamb to traditional beef and veggies, as well as, vegan options.
---

When it's winter and cold outside, it seems like motivation is much needed to sum up the energy to curate a whole meal. Figuring out the main and sides that are nutritious and appealing to the whole family may seem overwhelming. Especially, when you finally arrive home from a hard long day of work or the frenzy of school pickup. It's also dark earlier which makes dinner feel so late to even get the pans out.
Well, you will love these healthy Instant Pot winter stews. They are fast to make, thanks to your Instant Pot, yet taste like they've been simmering all day. It's a one-pot meal with everything you need for winter hibernation. Just cozy bowls to hold on to and then little cleanup after. You can also make a large batch for leftovers later in the week so you can have hearty hot lunches instead of cold deli sandwiches.
Last month may have been filled with indulgent dishes and pot luck gatherings. This month can still be cozy and comforting, but start a new year bringing it back to the basics. It's the perfect season to eat healthier and keep it simple.
This lovely Instant Pot lamb stew uses Moroccan-inspired ingredients and spices and is cooked up with soft potatoes, carrots and peas for an incredible one-pot dish. Serve it with rice, couscous or quinoa, or low-carb cauliflower rice.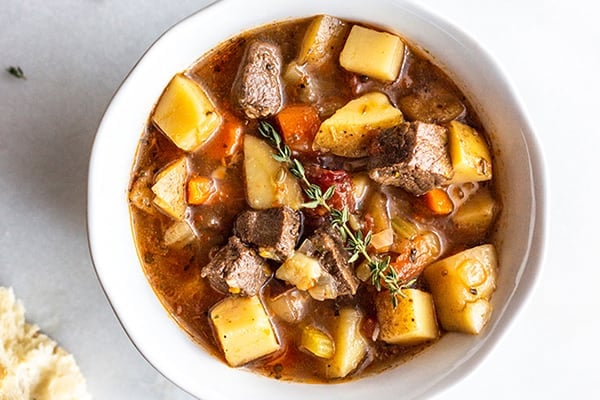 Have you ever had venison? This rich and tender easy Instant Pot venison stew comes together quickly for the perfect rustic, comforting dinner to use up your harvest in the freezer. Recipe from Miss Allie Kitchen
This Instant Pot Zuppa Toscana literally means Tuscan Soup and is a traditional Italian soup recipe normally made with cannellini beans, carrots, celery, kale, zucchini, and bacon, and finished off with crusty Italian bread, that is often stirred into the soup and left overnight to thicken up.
If you're looking for an easy, flavorful meal that will simply WOW your family, then this Instant Pot Sweet Potato Beef Stew is for you! Full of flavor, vegetables, and the most tender, flavor-infused beef you will ever try! Serve over a bed of mashed potatoes, egg noodles, or as is with crispy, baked & buttered baguette bread! Recipe from With Peanut Butter On Top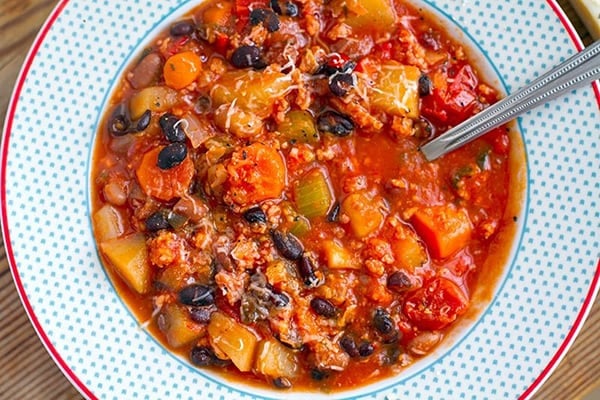 If you love an Italian minestrone or a good Bolognese sauce, you will love this gorgeous hearty, Italian Instant Pot bean and pork stew. It features ground pork meat, juicy tomatoes, and legumes of your choice.
We love a good one-pot meal and with the Instant Pot, you can make this tasty and rustic meal of stewed chicken and potatoes with minimal cleanup. Plus, cooking the potatoes and chicken at the same time allows for the flavors of the poultry, leeks and vegetables to infuse the spuds, while the starch in them thickens the broth and makes it rich and hearty.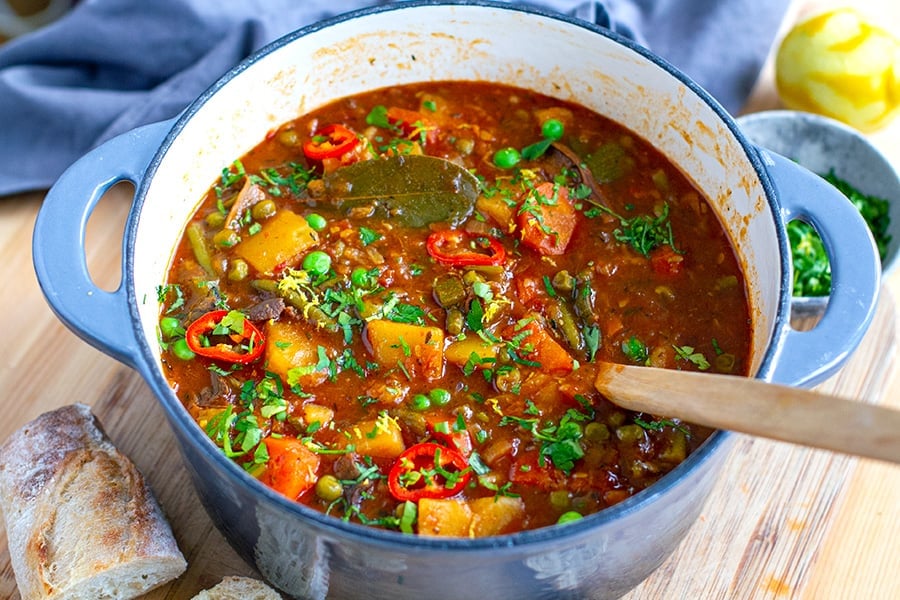 This warm and hearty vegetable stew recipe is super easy to make. Made with almost 10 veggies and healthy ingredients, this nutritious stew is vegan and gluten-free friendly. It's great for batch cooking and meal prepping as it keeps well and can be used over a few days.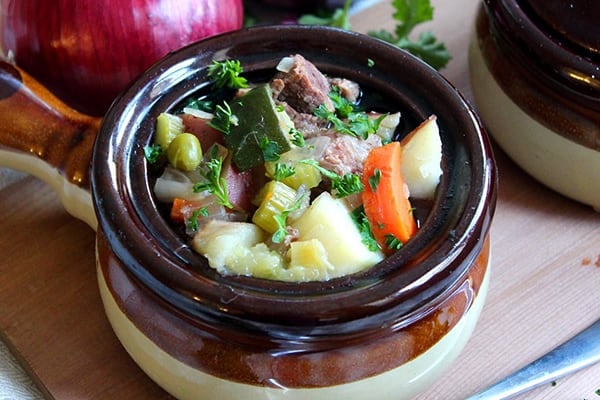 When it comes to cool weather, comforting and nutritious soup is still a must. This thick stew-like hearty Instant Pot beef and vegetable soup will keep everyone full of only the good stuff. This recipe is Whole30 and gluten-free friendly.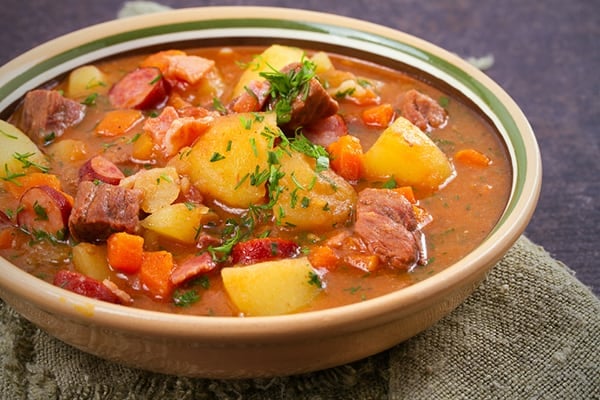 A delicious recipe to eat plenty of veggies without giving up flavor. Try this stew also with chicken and some spices to create a different dish every time and offer your family a healthy but mouthwatering dinner. Always use seasonal and fresh vegetables, to benefit from the different nutrients Nature gives all year round. Recipe from Corrie Cooks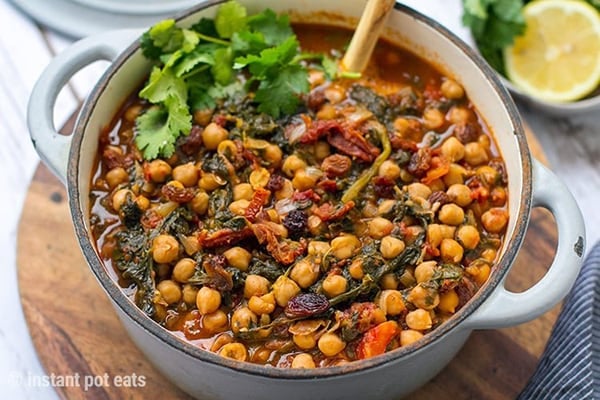 This vegan and gluten-free friendly Instant Pot chickpea stew is a delicious main meal full of Moroccan-influenced spices and flavors. Serve it over rice, couscous or with some crusty bread.
---