For many people, Japanese food is just sushi on a conveyor belt or sitting at a hibachi table having shrimp tossed in the air. Japanese food is a beautiful cuisine of delicate and fresh ingredients that create soups, curries, and rice bowls that are delightful. Amongst these delicious Instant Pot Japanese recipes, you can experience an interactive shabu shabu hot pot meal with your friends right in your own home.
---
There's more to Japanese food than raw fish. Traditional cooking emphasizes variety and balance using fresh, high-quality seasonal ingredients.
The way in which food is prepared changes its appearance, texture, perception of flavor, and nutritional value.
Therefore, many menus may have a series of courses with a dish prepared in a different way. This is actually a great cost-effective way of using limited resources while creating an enjoyable meal.
Japanese food is a celebration where all the senses play an important role. The cuisine is based on rules of five: the use of five colors (black, white, red, yellow, and green), five cooking techniques (raw food, grilling, steaming, boiling, and frying), and five flavors (sweet, spicy, salty, sour, and bitter).
Five popular seasonings in a Japanese pantry:
SA > Sato (砂糖) > Sugar
SHI > Shio (塩) > Salt
SU > Su (酢) > Rice Vinegar
SE > Seuyu (醤油) > Soy Sauce
SO > Miso (味噌) > Miso
We have put together some of our favorite Japanese recipes that you can make in a pressure cooker. There is a variety of meat, rice and vegetable dishes, including stews and soups. We hope you enjoy them! Tell us in the comments your personal favorites to make in the Instant Pot.
INSTANT POT SUSHI RICE HOW-TO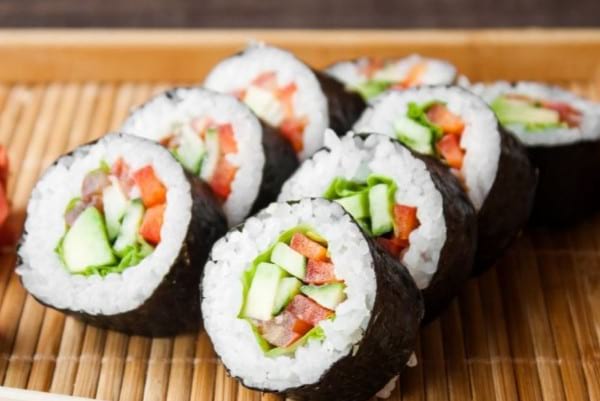 In this post, we share how to make Instant Pot sushi rice. It's an easy way to prepare the perfect base for your favorite sushi rolls or simple rice ball snacks for kids. Plus, we provide a few yummy sushi rice recipes to try.
Recipe from Instant Pot Eats.
INSTANT POT SHABU SHABU RECIPE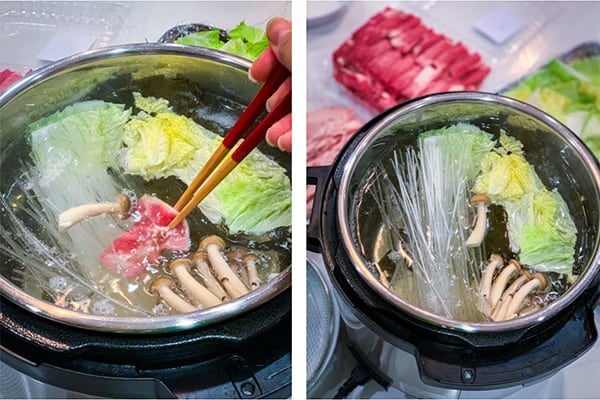 What is Shabu Shabu? It's basically Japanese fondue. You dip thinly sliced meats and vegetables in a boiling broth to cook, then dip in a delectably citrusy soy sauce called Ponzu (pōwn-zoo). Check out the video in this blog as Lisa takes you by the hand to the grocery store to know exactly what to buy to make this fun interactive meal. Recipe from Tried Tested And True.
INSTANT POT-PRESSURE COOKER-HOMEMADE MISO SOUP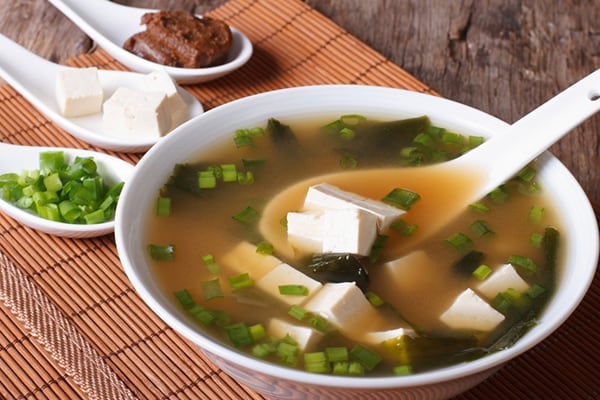 You can't start a Japanese meal without a bowl of miso soup. It's a warm and light way of getting your tummy ready for a delicious meal. Researching the process of making miso is also amazing. Recipe from Fork To Spoon.
Instant Pot Japanese Fried Rice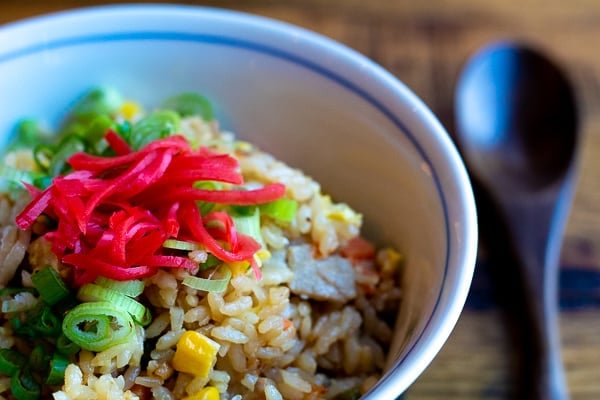 Fried rice is called Chāhan or Yakimeshi in Japanese. This Instant Pot Japanese fried rice recipe makes this wonderful dish into an easy weekday meal because it skips the cold rice process of planning.
Recipe from The Japantry.
INSTANT POT JAPANESE CURRY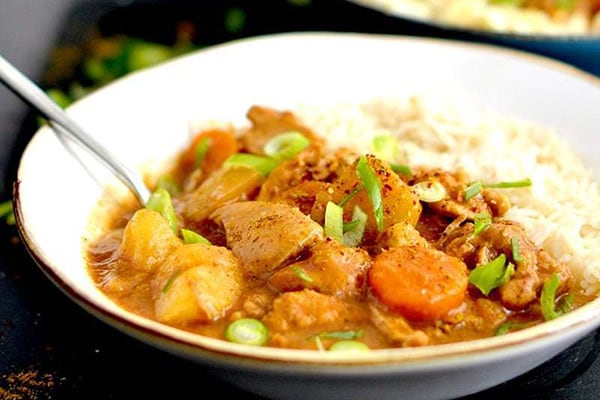 Learn how to make Instant Pot Japanese curry the whole family will love. This simple homemade recipe is made from scratch rather than using ready-made boxed curry and is super delicious. We used chicken, carrots, and potatoes but you can make a vegetarian/vegan version as well. Recipe from Instant Pot Eats.
Instant Pot Beef Stew, the super easy Japanese way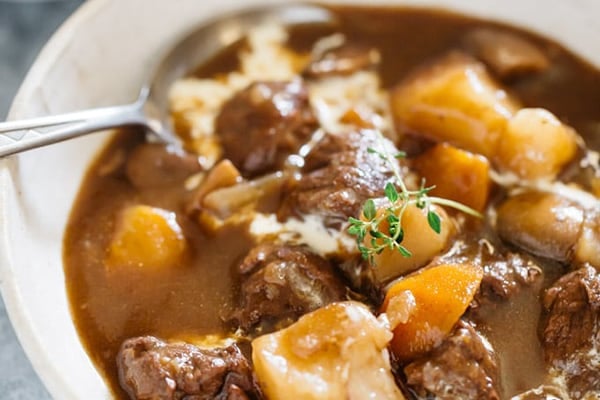 Making Instant Pot Beef Stew is a delicious way to feel comfy and cozy, especially when it is made from scratch. Recipe from Chop Stick Chronicles.
INSTANT POT TURKEY MEATBALLS WITH JAPANESE GRAVY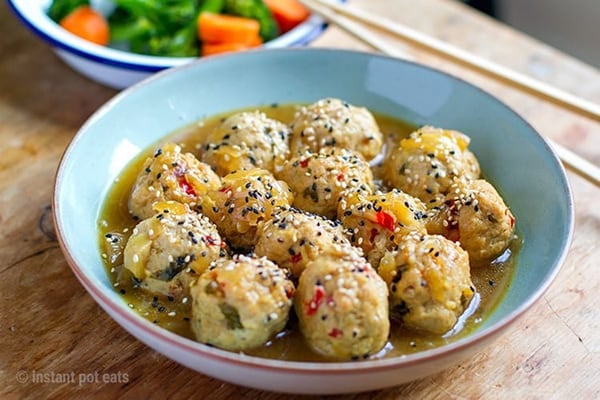 Served over rice or with veggies, these Instant Pot turkey meatballs with Japanese gravy are great for the whole family and will be enjoyed by both kids and grown-ups. Inspired by Teriyaki chicken and made with healthy ground turkey, this recipe is gluten-free and paleo-friendly.
Recipe from Instant Pot Eats.
Instant Pot Hibachi Steak and Vegetables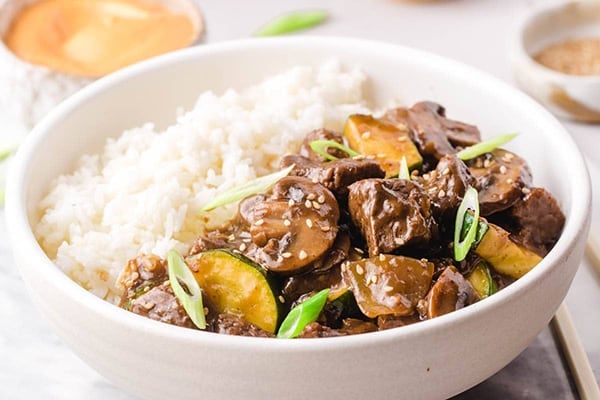 If you're a fan of hibachi restaurants and food, then you're going to love this! Easy Instant Pot hibachi steak with mushrooms and zucchini cooked in a delicious soy sauce, and served over rice. This easy IP dinner is ready in under 30 minutes from start to finish! Recipe from Little Sunny Kitchen.
INSTANT POT SOY-GINGER CHICKEN HIBACHI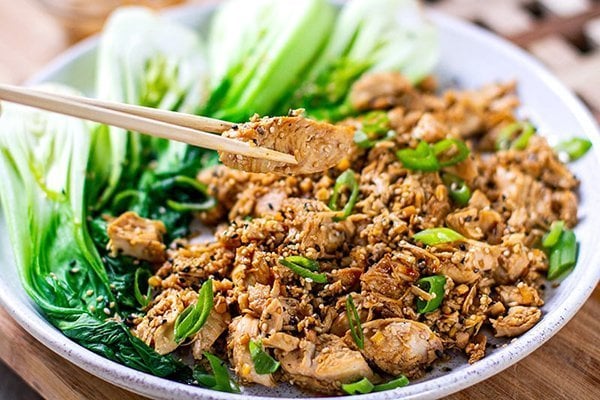 Made from fresh or frozen, this delicious Instant Pot soy-ginger chicken hibachi recipe is a great Japanese-inspired dish that you can serve with rice, cauliflower rice, quinoa, noodles or green vegetables. The chicken is stir-fried in a soy ginger and sesame based sauce and a dollop of butter. It's simple, healthy, and only needs a few ingredients. Recipe from Instant Pot Eats.
INSTANT POT PRESSURE COOKER SHOYU RAMEN NOODLE SOUP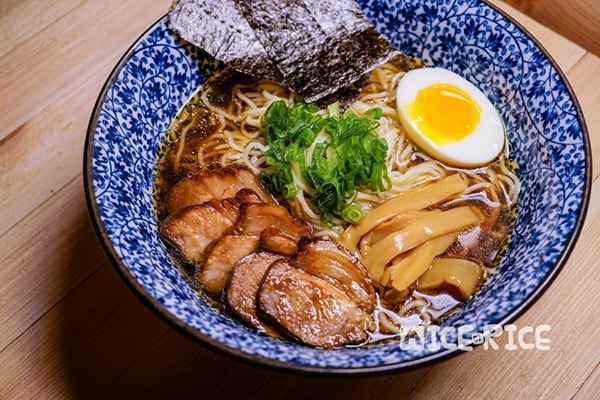 Clear broth seasoned with soy sauce seems very simplistic. This broth has ingredients that give the broth a bit of sweetness and wonderful complexity. The best thing about the pressure cooker is that not only it helps to extract all the flavor from ingredients very quickly, but also creates a beautifully clear broth. Recipe from Ice Or Rice. Check out more Instant Pot ramen recipes with vegan options here.
INSTANT POT UDON SOUP (VEGAN)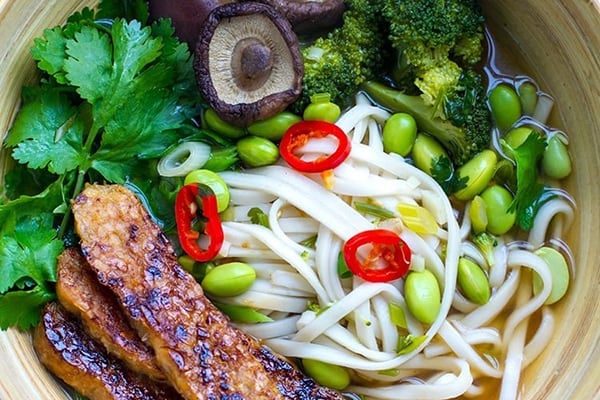 This healthy and light vegan Instant Pot udon soup is made with mushrooms and soy sauce infused broth and is served with protein-rich edamame and crispy tempeh. It's quick, easy, and perfect for a weeknight meal. Recipe from Instant Pot Eats.
Instant Pot Japanese Potato Salad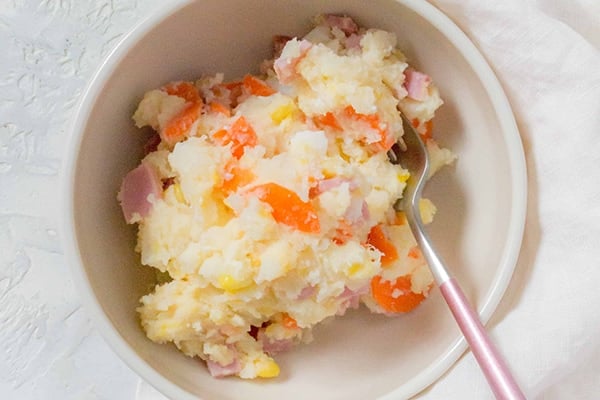 What makes this potato salad Japanese? It's the Japanese kewpie mayonnaise which uses apple or rice vinegar rather than distilled vinegar, egg yolks instead of whole eggs, and no water. These changes give Japanese mayo a thicker texture and a richer and slightly sweet taste. Recipe from One Pot Only.
INSTANT POT 3 INGREDIENT JAPANESE CHEESECAKE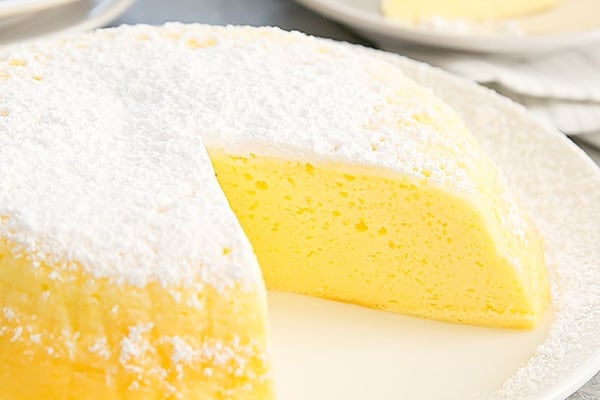 Have you ever had a Japanese cheesecake? It is light, fluffy, creamy, airy, cotton-soft soufflé-like, wiggles, and jiggles. This three-ingredient cheesecake is made even easier in the Instant Pot. Recipe from Kirbie Cravings.
MORE ASIAN INSTANT POT RECIPES
Instant Pot Noodles With Maple, Ginger & Chili Dressing
Tofu & Bok Choy With Ginger Garlic Sauce
Salmon & Broccoli With Soy-Giner Dressing
---