Learn five tasty and nutritious ways to pressure cook potatoes in the Instant Pot for a side dish perfection in record time: whole or diced, mashed, roasted or baked, in salads or in soups.
---
Let's not kid ourselves: potatoes are a favourite food amongst many. From even the fussiest children to plant-based eaters, to omnivores and adventurous paleo dieters, the potato is a staple in any kitchen.
The spud is undeniably delicious, nutritious and you can make so many dishes with it. As a bonus, they're also rather affordable, and they come in so many different varieties! We're also talking sweet potatoes here.
Not only are they tasty, but their wide range of subtypes provide us with an easy way to curate beautiful dishes. They come to life with just a sprinkle of salt and olive oil or butter, but there are so many ways to make magic out of potatoes. The Instant Pot just makes it easier, with quick cooking times and inventive recipes. Today, we have five insanely tasty ways to pressure cook potatoes in Instant Pot to perfection.
1. Instant Pot Mashed Potatoes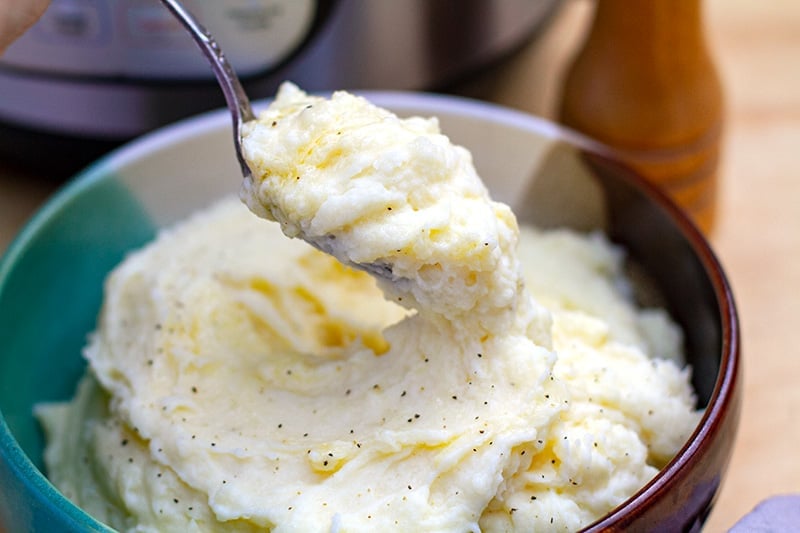 Mashed potatoes make most things better. It's a lovely base to soak up a delicious sauce from hearty beef stew, or they pair well with steamed veggies and plain meat. Mashed is a great way to get that creamy, dreamy texture that everyone swoons over.
While there are endless ways to make mashed potatoes, and the recipes are rather simple to begin with, the Instant Pot means they're done in ten minutes. Try beating that record! Even opting for instant mashed potatoes might take more time than that. These Instant Pot mashed potatoes are dairy-free with coconut milk instead of cream. Get the recipe from Everyday Maven.
For variations, try our Instant Pot sour cream mashed potatoes, our Instant Pot cream cheese mashed potatoes, or go all in with our cheesy loaded mashed potatoes.
You can also try Instant Pot Sweet Potato Mash from Jessican Gavin or. Irish Mashed Potatoes with Green Onions from Dad Cooks Dinner.
3. Baked Potatoes In Instant Pot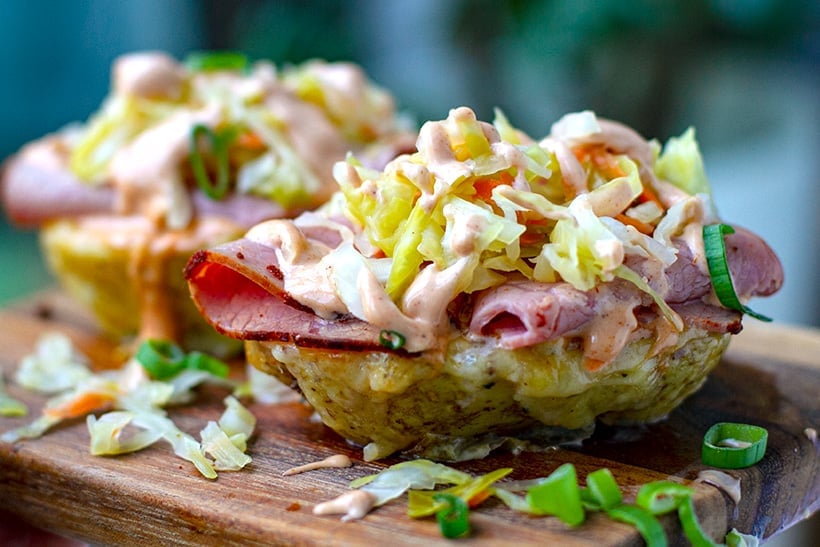 Once again, it's certainly not rocket science when it comes to baking a potato. It's pretty much failproof in the oven, but the caveat is the amount of time it takes to cook all the way through.
Many of us like to have some potatoes or sweet potatoes cooked and ready to go for other recipes throughout the week, or as an easy side dish for dinner. You can stuff baked potatoes, you can butter them, or you can use the filling for mash. The point we're getting at here is that you can toss a few whole potatoes in the Instant Pot and have 'em ready to go for your batch cooking needs.
Check out our Instant Pot baked potatoes with 4 topping suggestions.
4. Potato Salads
Potato salad is doubly simplified in the Instant Pot because you can also cook the other vital ingredient – hard-boiled eggs – at the same time. I know, I know – it's a miracle. This potluck, party and picnic favourite comes together in no time in the pressure cooker so your last-minute meal contributions won't be nearly as stressful in the future! It takes just four minutes to whip up the ingredients, and the rest can be found in your fridge. Try out classic Instant Pot potato salad with egg and creamy dressing here or for a lighter version, checky out the tangy potato salad with spring vegetables (no mayo!).
5. Potato Soup In Instant Pot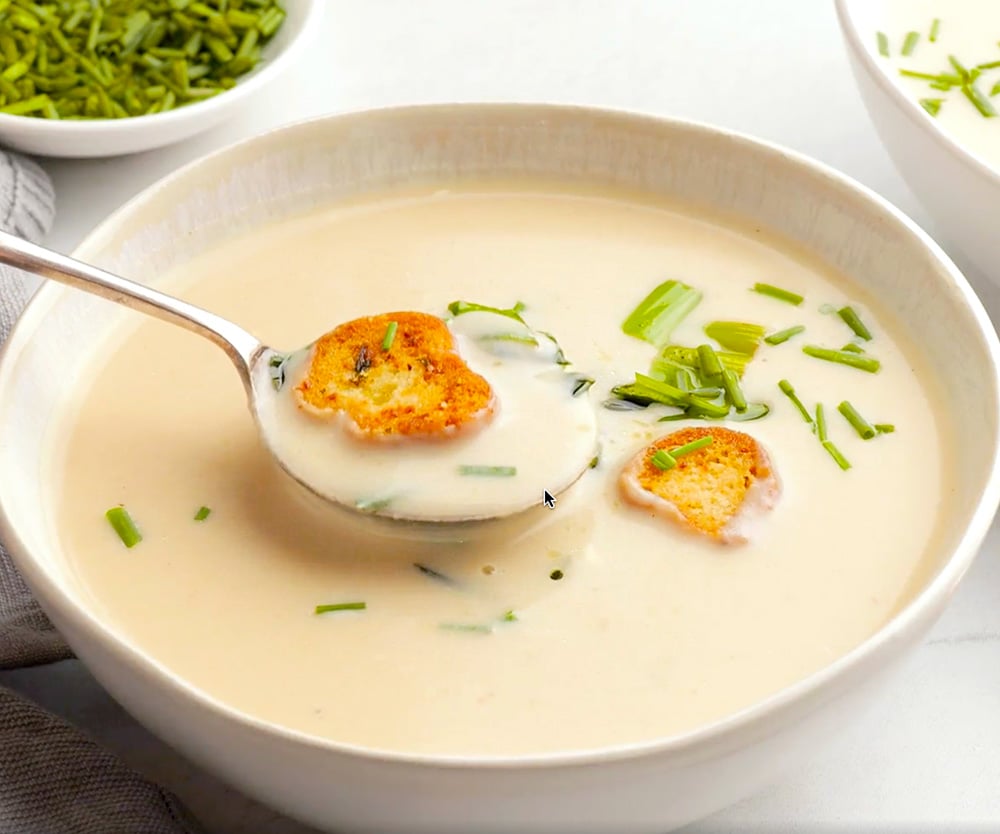 Potato soup made in an Instant Pot is a comforting and convenient dish, offering a creamy, hearty texture with the ease of quick, pressure-cooked preparation. This method brings out the rich flavors of potatoes and other ingredients, making it a perfect meal for busy days or cozy evenings. Try out classic Instant Pot potato and leek soup here and the Instant Pot Loaded Potato Soup for something more indulgent.
If you're looking for a healthier version, check out our leek, kale and potato soup or the Mexican potato and poblano peppers soup.
5. Roasted Potatoes In Instant Pot
One look at a perfectly cooked batch of whole roasted potatoes and you might just be drooling a little. We don't blame you! Generally speaking, a perfect roasted potato – especially uncut or unwedged – takes a bit of patience. While the process is hands-off since you'll just pop them in the oven, the pressure cooker cuts that time mostly in half.
You can cook whole potatoes through in the Instant Pot and pan-fry them quickly for that perfect, golden brown outside in your fat and spices of choice. Get the recipe from The Omnivore's Cookbook.
You can also try these roast potato recipes:
---
Need more Inspiration? Check out these 20 perfect Instant Pot potato recipes.
What's your favourite way to eat potatoes? We hope you found some good ideas to put your Instant Pot to good use in this roundup!