This is a beginner-friendly recipe for easy Instant Pot pork shoulder with gravy. With our step-by-step pictures and instructions, you will be able to master a pressure cooking method for making succulent, juicy and delicious pork meat. The gravy is made with the cooking broth incorporating all those wonderful flavors of the meat, onions, garlic and seasoning. This recipe is gluten-free, keto and low-carb, paleo and Whole30 friendly. It's great as a simpler main for Thanksgiving or Christmas and as a family dinner main.
---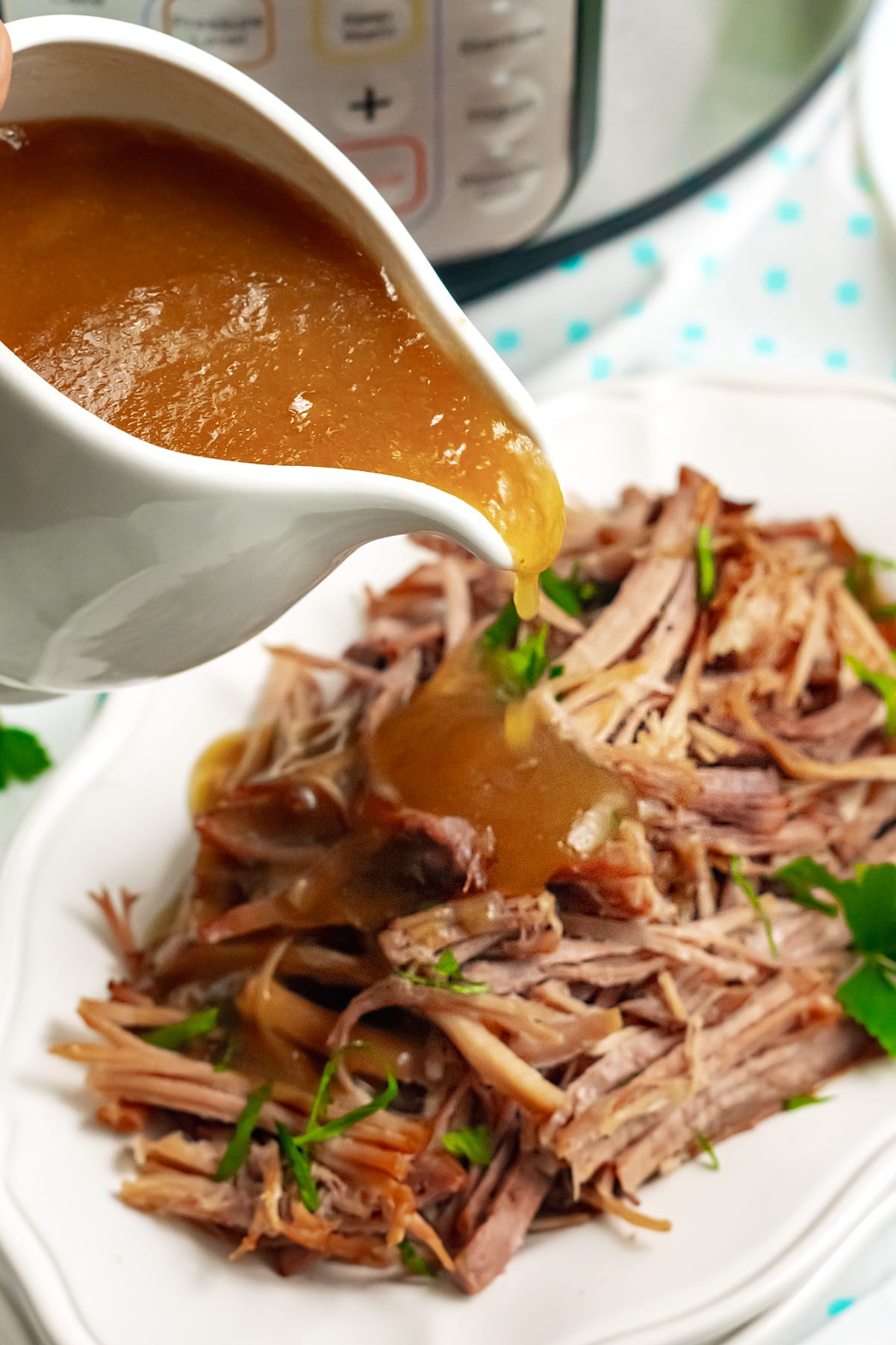 If you're new to Instant Pot pressure cooker, cooking a large piece of meat like pork shoulder might seem intimidating at first. However, it's actually one of the best recipes to attempt as a beginner.
Using the Instant Pot is very convenient for making an equivalent of pork shoulder roast and gravy in less time. We're talking 2-3 times quicker! In this recipe, cut-up pork shoulder pieces are pressure cooked in a simple yet tasty broth until tender and juicy. The cooking liquid is then used to make a flavorful gravy sauce. Everything is done with the Instant Pot keeping the clean-up clean and your oven available for roasted vegetables or dessert.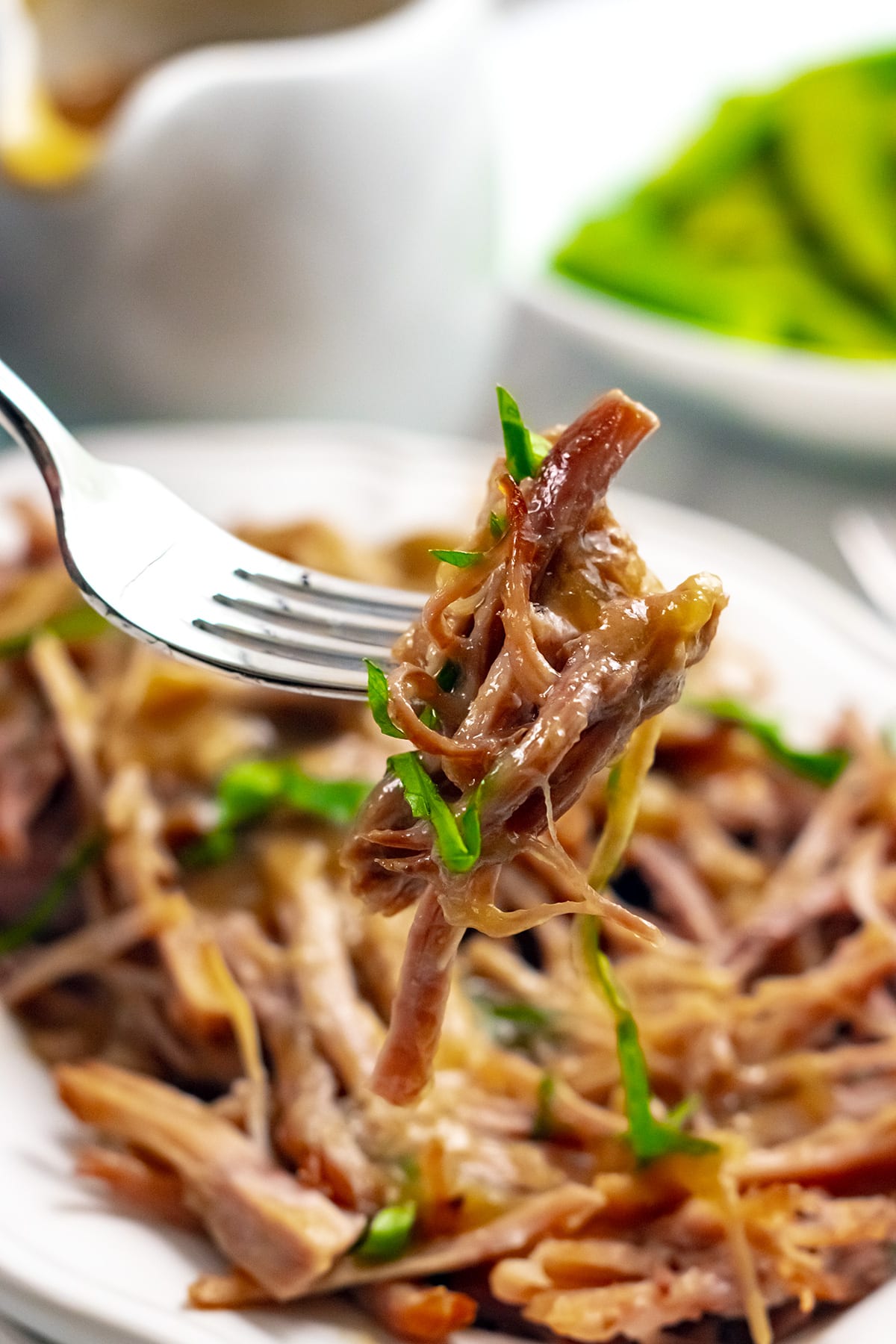 HOW TO COOK INSTANT POT PORK SHOULDER
You will find the full list of ingredients, quick instructions, notes and nutritional breakdown in a printable recipe card below. Here are step-by-step images for how to make pork shoulder in Instant Pot.
STEP 1. Season the pork pieces with salt evenly.
STEP 2. Turn the Instant Pot and select the Sauté setting on (it should say normal, 30 minutes – don't worry about the 30-minute timer, it's just there give you some reference point). Once the pot feels hot inside, add the oil and pork pieces.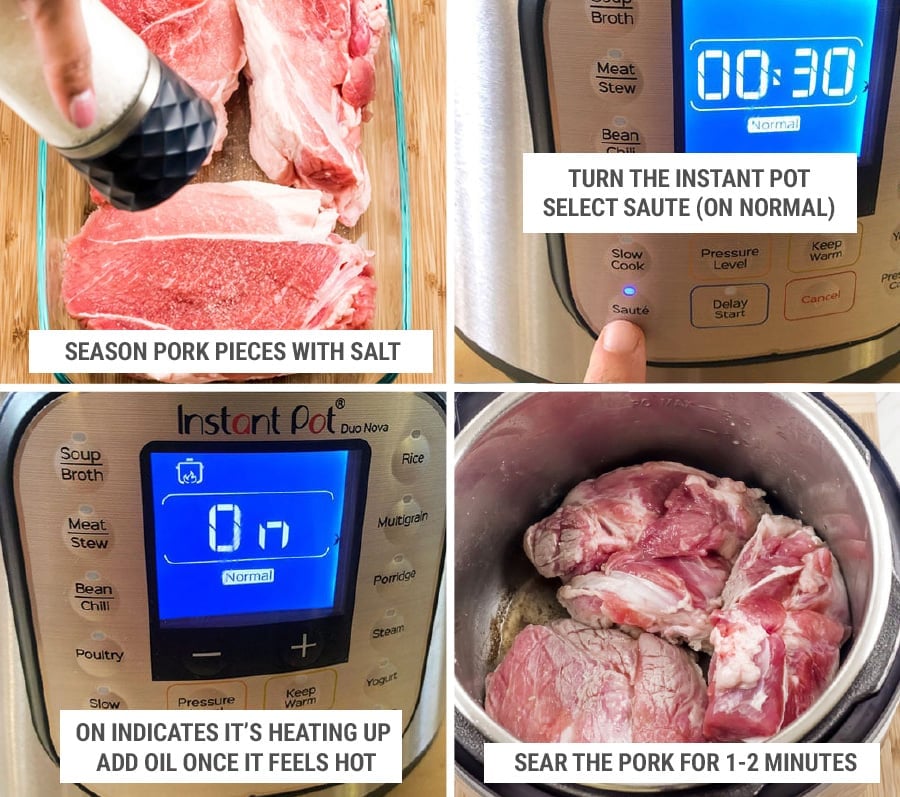 STEP 3. Sear the meat for 1-2 minutes, then turn over and do the same on the other side.
STEP 4. Remove the pork shoulder pieces to a plate. Pour in some stock into the pot to deglaze it. At this stage, press Cancel to stop the Sauteing process.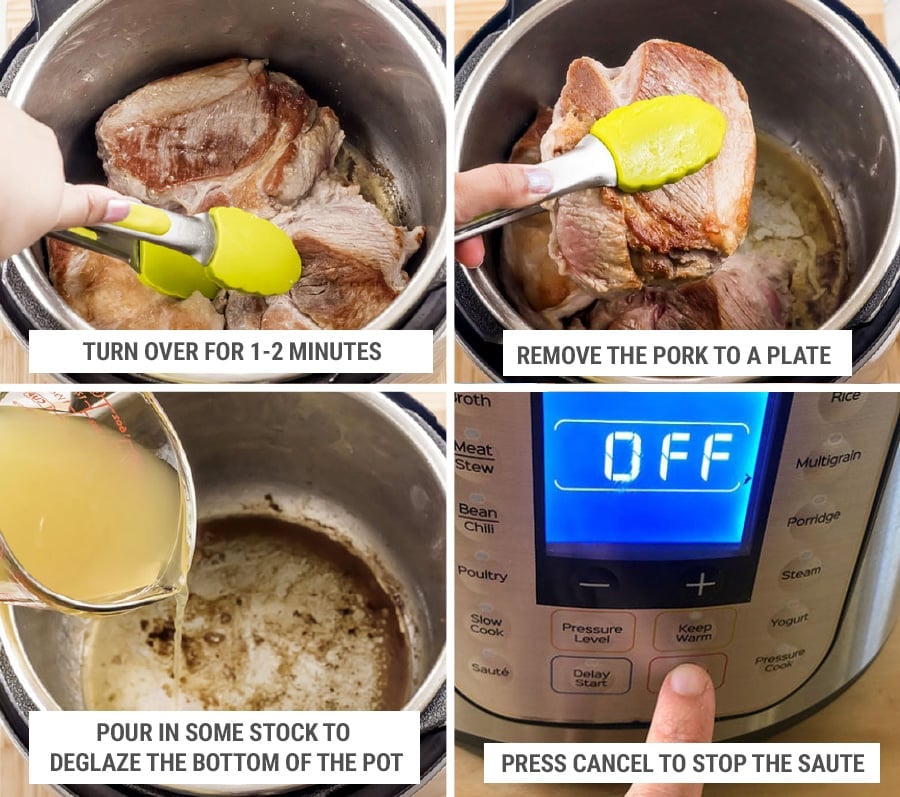 STEP 5. Add the pork pieces back in together with garlic, onions, herbs, Worcestershire sauce and the remaining chicken stock or bone broth. Nestle the meat in the liquid.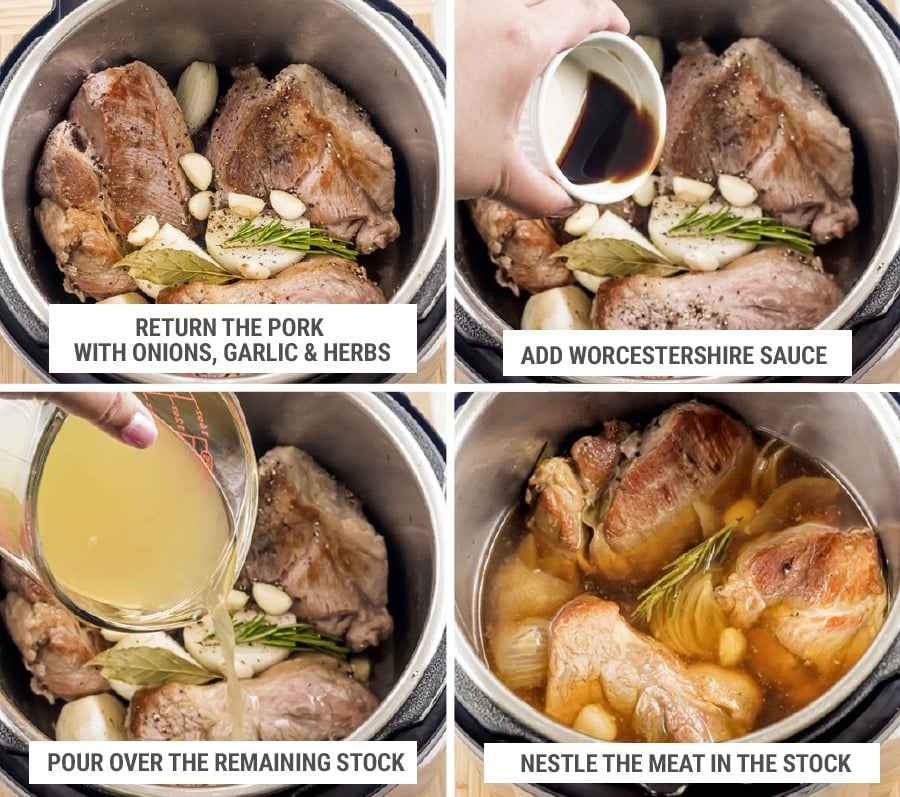 STEP 6. Secure and lock the lid. Select Pressure Cook (Manual on older models) and adjust the time using – and + buttons to 50 minutes. It should say HIGH pressure. The ON sign will display indicating that the Instant Pot is starting to heat up and build the pressure. Once the pressure is built up, the top valve will float to the top and then the 50-minute timer will begin.