Cooking frozen chicken in the Instant Pot is so easy that you will forget to thaw on purpose. Juicy and tender chicken can be added to any meal, so it's perfect to have on hand. We've put together a selection of Instant Pot frozen chicken recipes for those times when you want to use up your freezer stash.
---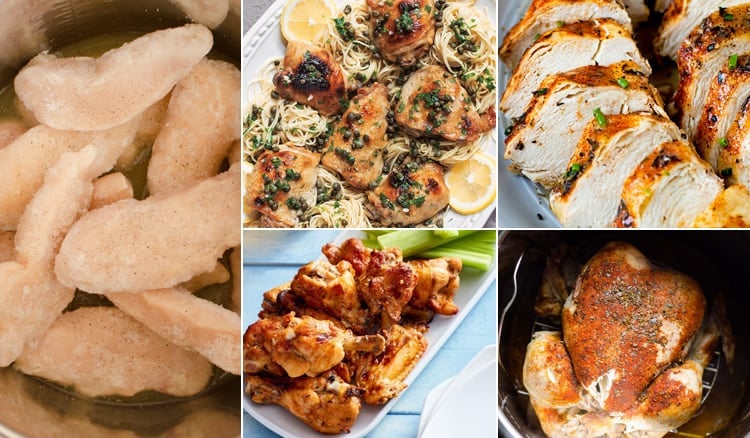 How many times have you come home after a long day at work starving? Only to find that the chicken is still in the freezer!!! Don't be so quick to give in and order a pizza. You can still have an amazing meal in less than an hour that's better for you and your family than fast food. It is so easy with the Instant Pot that you will start to forget to thaw on purpose.
Fresh chicken has a short storage window so many busy households rely on a bag of frozen chicken which lasts longer and is very convenient. Quick-frozen right off the line, as opposed to putting fresh chicken into the freezer ensures more tender chicken and preserves the freshness of poultry. It is frozen at the peak of freshness. There is no nutritional difference between fresh or frozen chicken, so why not stock up for those busy nights.
Tip: If you buy family-size packages of fresh chicken, divide them into smaller portions as soon as you get home from the grocery store before freezing. So when you are in a pinch to cook from frozen you won't have to struggle to break apart the pieces.
We have an article for How To Cook Instant Pot Frozen Chicken or you can browse below for specific pressure cooker recipes using frozen poultry from thighs and breasts to the whole bird.
---
Frozen Chicken Instant Pot Recipes
Below are some fun and delicious Instant Pot recipes using frozen chicken.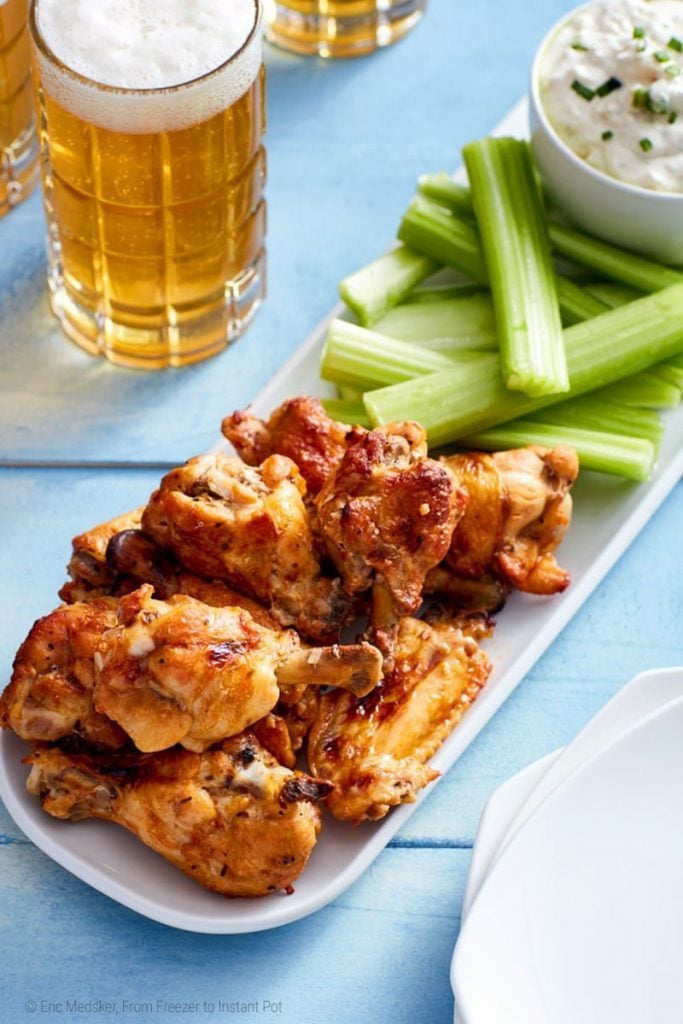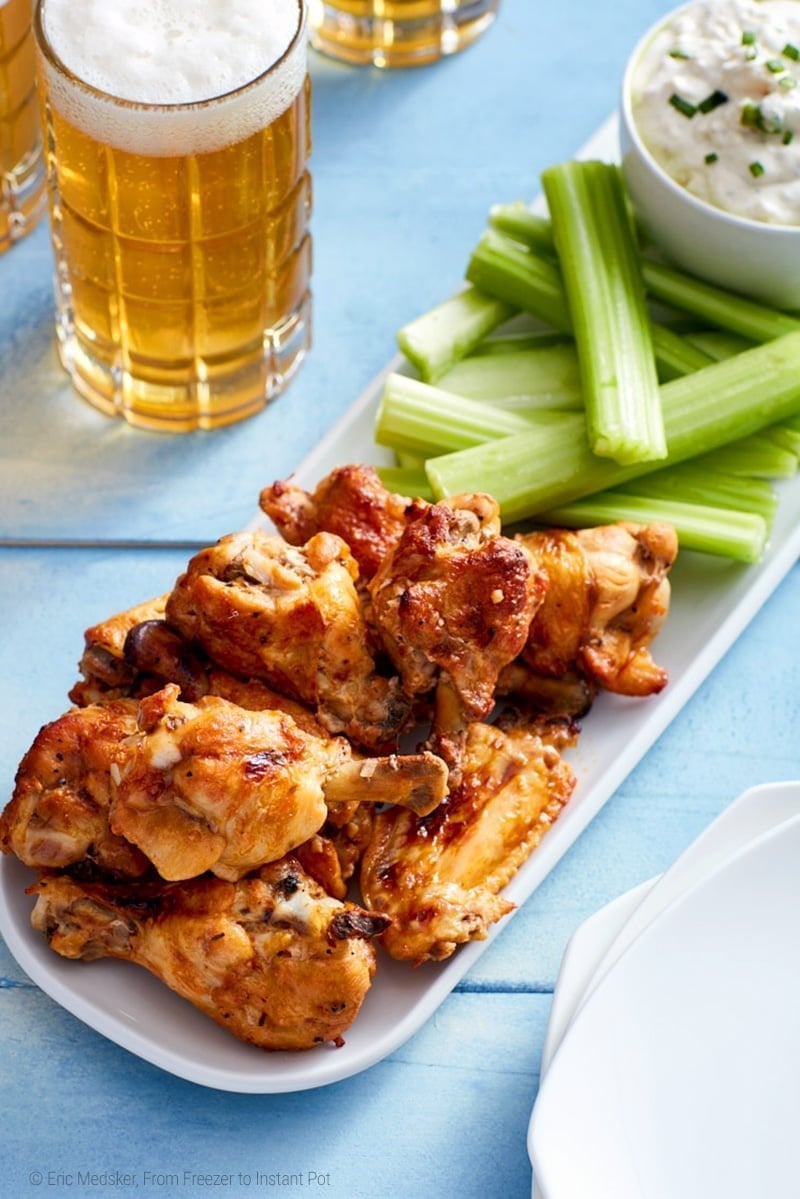 Looking for a super fast and easy recipe for how to make Instant Pot frozen chicken wings, this is it! The wings thaw quickly and cook in no time, and smothered in the delicious buttery hot Buffalo sauce, they are so delicious! Suitable to low-carb, gluten-free, and keto diets. This is a guest recipe from the cookbook From Freezer To Instant Pot by Bruce Weinstein and Mark Scarbrough. Get The Recipe Here.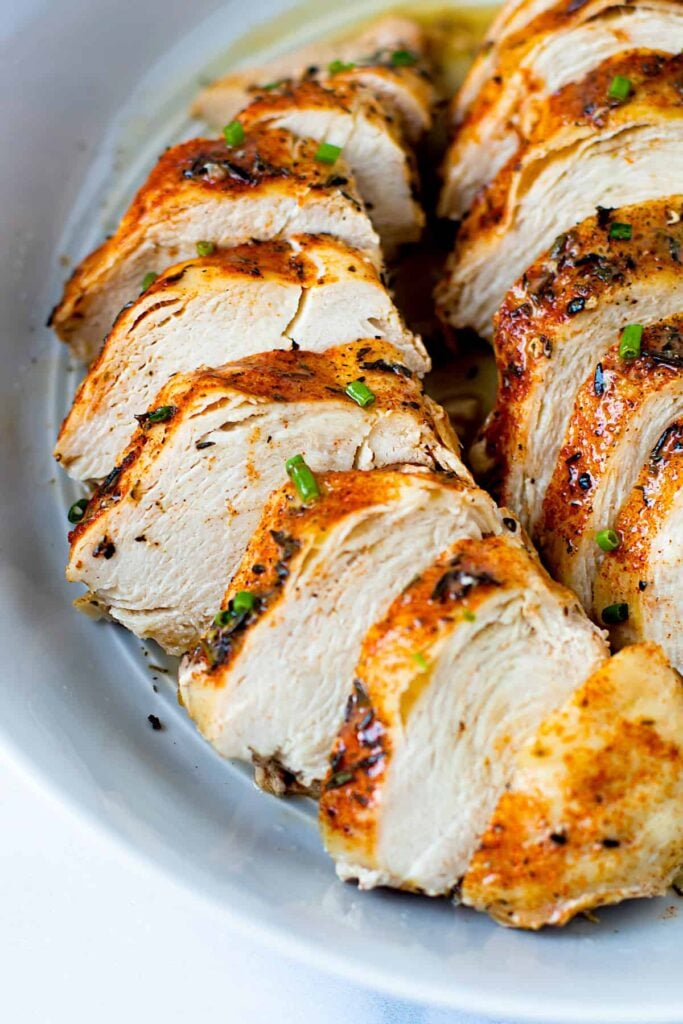 Something magical happens when the frozen chicken breast is cooked in the Instant Pot because it comes out as the most tender, juicy, and flavorful chicken you will ever have. But, size matters because that determines the time needed in the Instant Pot. Weigh the largest one to determine the number of minutes needed. Recipe from Lexi's Clean Kitchen.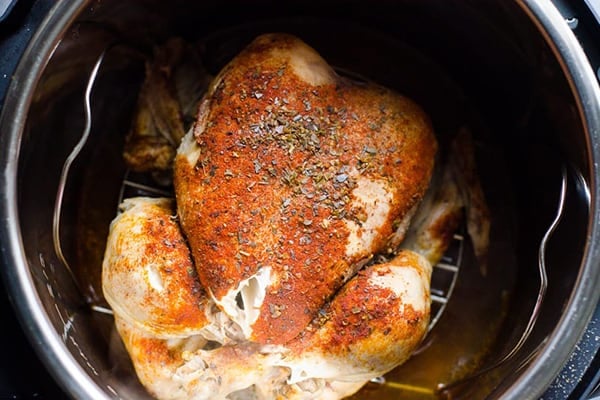 Imagine putting the whole frozen chicken in Instant Pot and having tasty chicken in an hour-ish. Yes, it's possible! Recipe from iFood Real.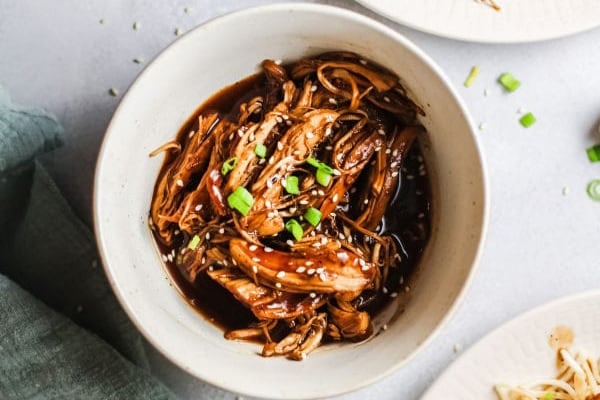 Pull those frozen breasts right from the freezer, dump in the simple ingredients, and 30 minutes later you've got a fabulous meal. This meal is quite versatile too. You can serve it on top of rice or noodles, of course, but it also makes for a great sandwich filling or salad topping. Recipe from Frugal Family Times.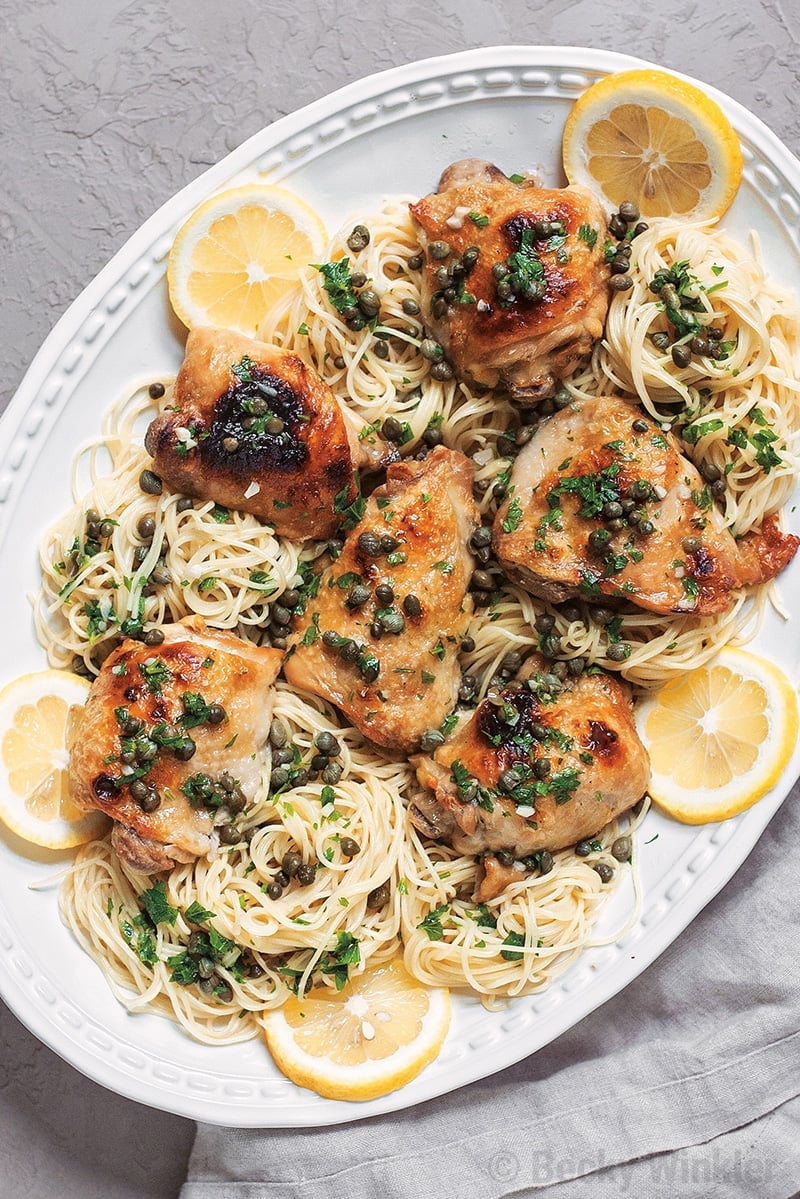 Made from frozen with zesty lemon and capers for that light citrus flavor. It's perfect to serve over angel hair pasta or your favorite vegetables. This is guest recipe is from the cookbook Cooking from Frozen in Your Instant Pot by Kristy Bernardo. Get The Recipe Here.
Instant Pot frozen chicken thighs are perfect for burrito bowls, chicken tacos, meal prep, and more. The best and easiest salsa chicken made with just 2 ingredients – salsa and frozen chicken thighs. Just dump in the Instant Pot and dinner's done. Recipe from Cook Eat Paleo.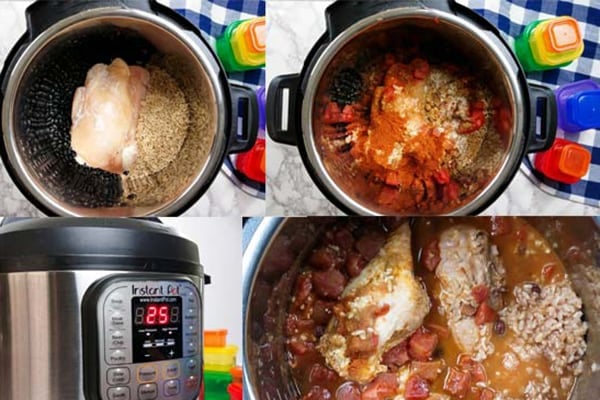 This easy Instant Pot Burrito Bowl with frozen chicken is delicious Mexican recipe! Cooked with dry brown rice and dry black beans, these healthy bowls come together perfectly in the electric pressure cooker. Excellent for the nights when you forgot to thaw the chicken or soak the black beans. Recipe from My Crazy Good Life.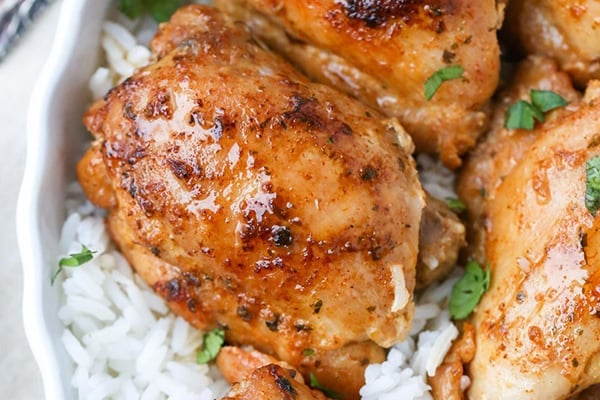 Chicken thighs are simple and versatile. Serve them with rice, all the juice from the chicken adds incredible flavors to plain rice making it a perfect combo. Recipe from Mom's Dish.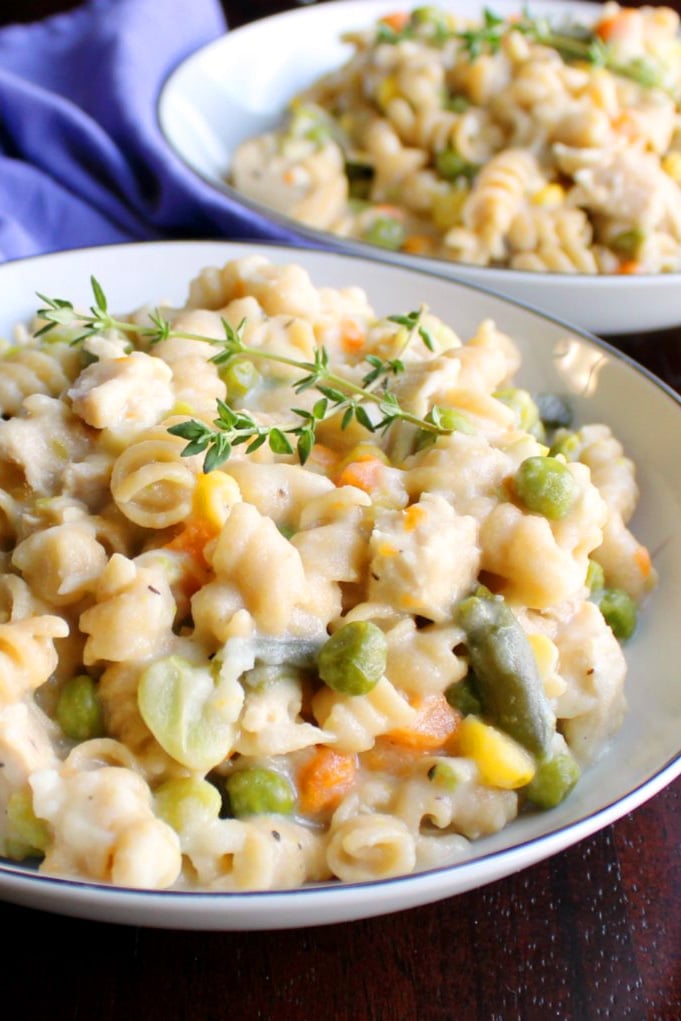 It's creamy, delicious, and will please the whole family. You can start with frozen chicken, the whole meal is made in the Instant Pot and there is very little effort involved. This recipe is by our contributor Carlee from Cooking With Carlee. Get The Recipe Here.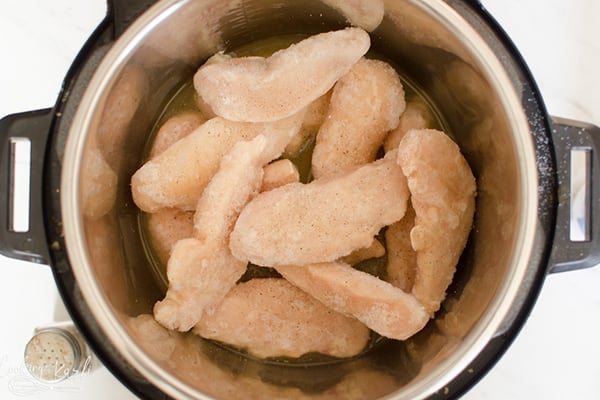 Chicken Tenders come in a pretty standard size, nothing drastic like chicken breasts. So perfect Instant Pot Chicken Tenders are really easy to achieve time and time again! Recipe from Cooking With Karli.
---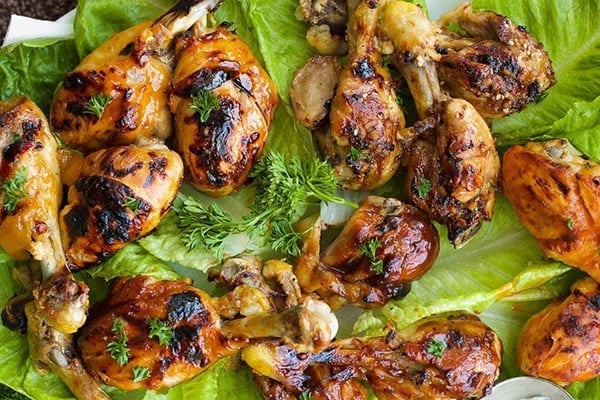 Frozen or semi-frozen Chicken Drumsticks or Chicken legs are even better than large chicken breasts because they are smaller, thus they cook more evenly. Stack the frozen chicken legs in the Instant Pot on top of the trivet, taking care to try and put the meat part on top the bone of the drumstick next to it for maximum airflow. Recipe from Tried Tested and True.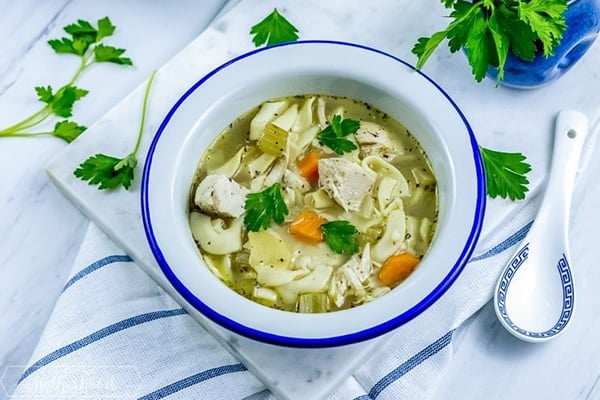 It's packed with big chunks of moist chicken, veggies, egg noodles, and a rich and robust broth. The best part is EVERYTHING is cooked in the Instant Pot. Pressure cookers are the way to go when you want a meal on the table fast! Recipe from Balancing Motherhood.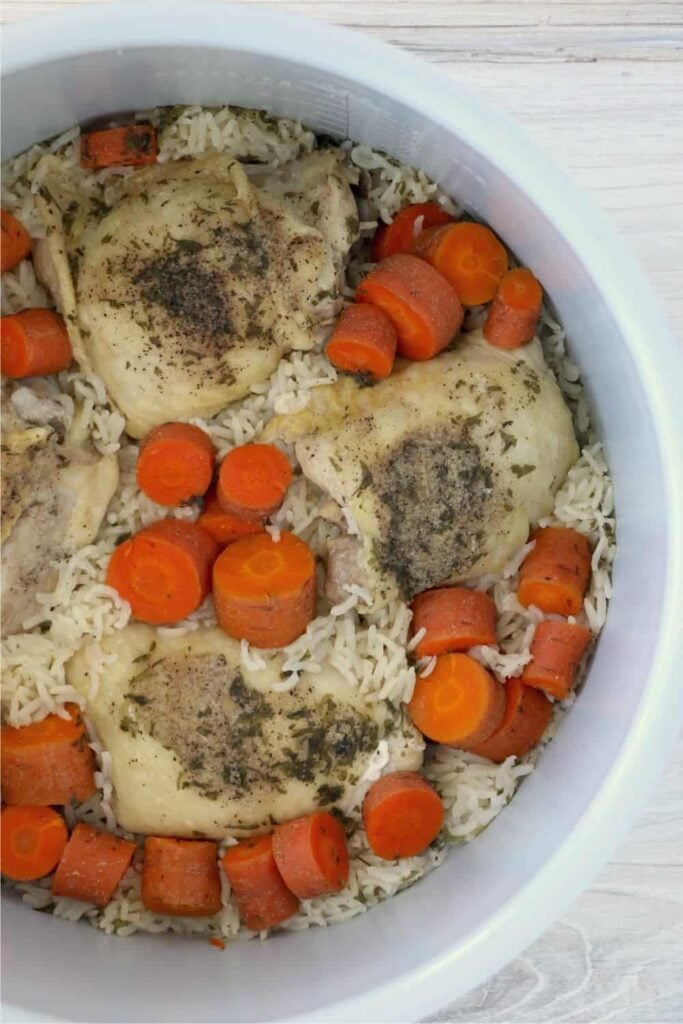 The great part about this simple recipe is it feeds a crowd. Great source of protein and starch, just add a nice side salad or veggie side. Recipe from Inspirational Momma.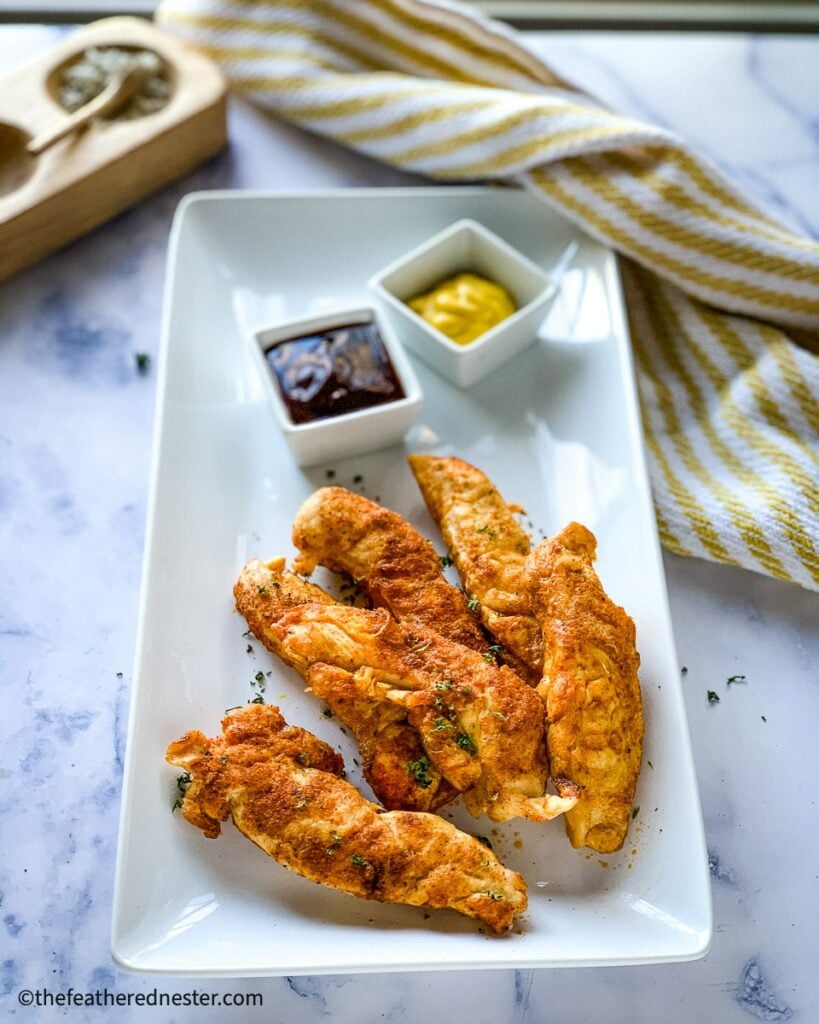 These pressure cooker chicken tenders are perfect as an appetizer or main meal any night of the week. Pair them with your favorite dipping sauce, bbq, honey mustard, ranch, or maybe siracha. Recipe from The Feathered Nester.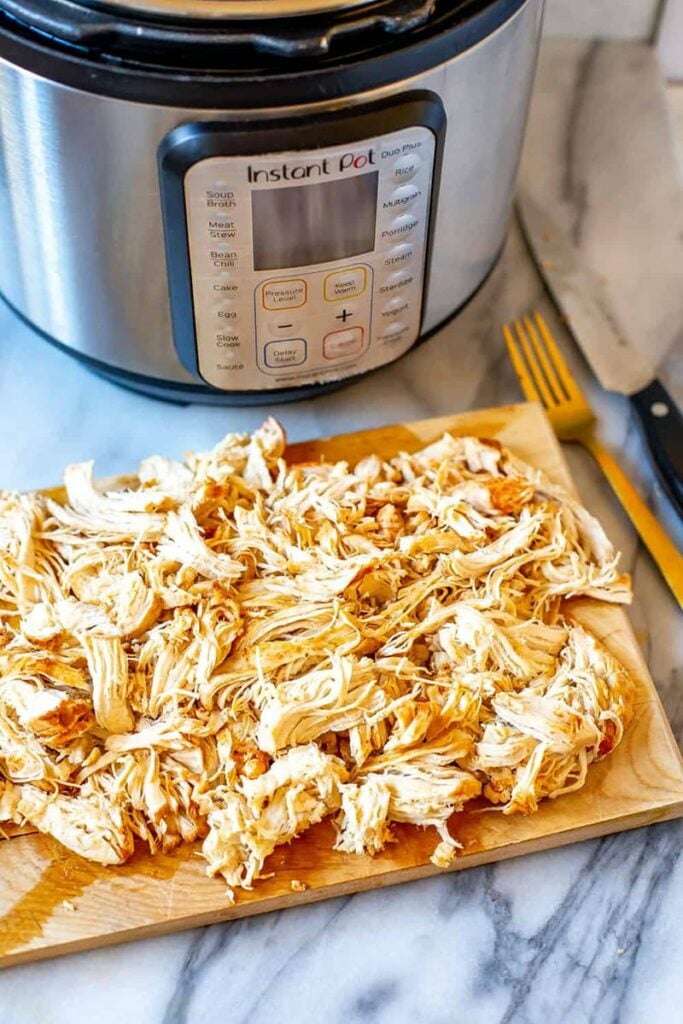 Having big batches of chicken already prepared will cut down on the amount of time it takes to make any meal and there are so many things you can do with shredded chicken. Recipe from Eating Instantly.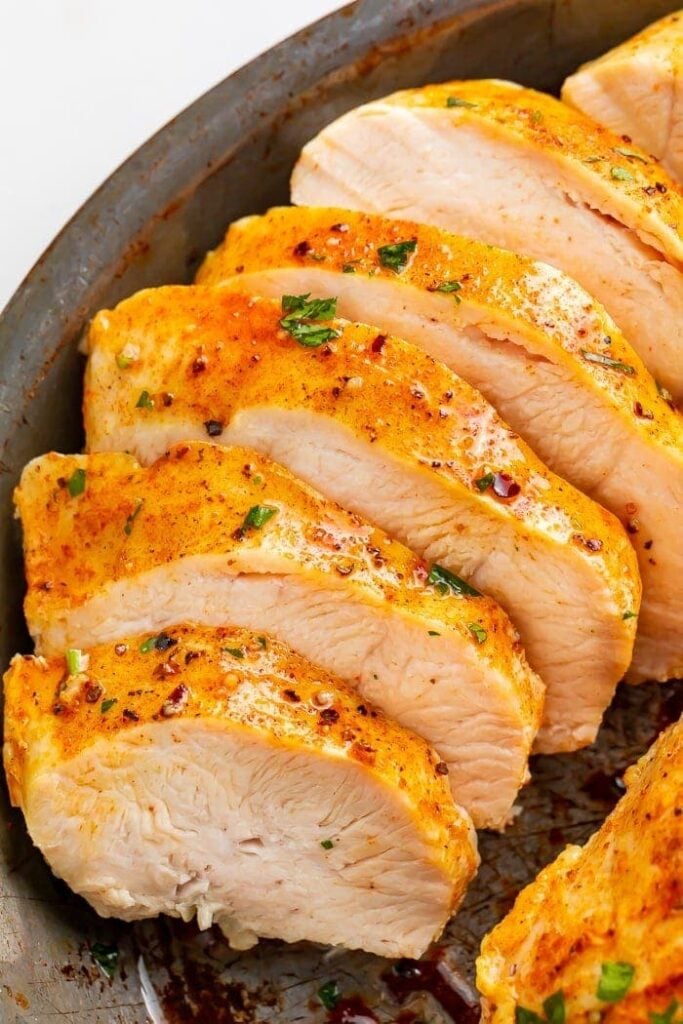 Super flavorful, juicy, and tender chicken breasts with only 3 ingredients and you don't even have to thaw. Recipe from 40aprons.
You will need only 5 ingredients and 30 minutes to have this delicious Instant Pot chicken on your table. Serve your honey garlic instant pot chicken breast with rice or quinoa and veggies for a complete, quick dinner! Recipe from Kristine's Kitchen Blog.
You might also like:
Instant Pot Frozen Food Recipes
Cookbook Review: Cooking From Frozen In Your Instant Pot
---
SAVE These Instant Pot Frozen Chicken REcipes TO PINTEREST