Learn a few practical Instant pot tips, hacks, tips, and tricks to take advantage of and get the best use out of your pressure cooker. Make life a little more convenient and become an Instant Pot ninja with clever ways to use accessories, know-how safety, cooking up non-edible items and avoiding common mistakes. Do you have a go-to tip or trick for the Instant Pot? Let us know the comments.
---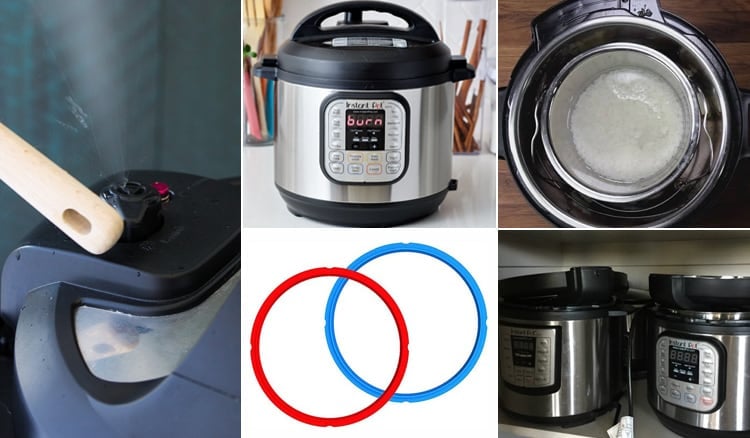 If you love your Instant Pot, here are reasons to love it even more. Is that even possible? Yes!
You probably have a few go-to favorite dishes and one-pot meals that make you smile because you have less to clean and more time with your family. But there's more to Instant Pot than just following a recipe. Having the inside knowledge and experience can help you become a total master of this gadget.
For example, you need to know how to use it safely and there are many tips on what to do and what not to do. No one wants burn notices and no one wants to get burned either. Knowing how to avoid the smell of chilli when cooking your cheesecake is another must know-how. And, did you know that you can use the Instant Pot for more than just food?
We have put together a few practical insights, hacks, tips, and tricks for your Instant Pot that will expand its value in your home even more. Learn how to really use this kitchen appliance to unlock its full potential.
1. THE HANDLE DOUBLES AS A BUILT-IN LID HOLDER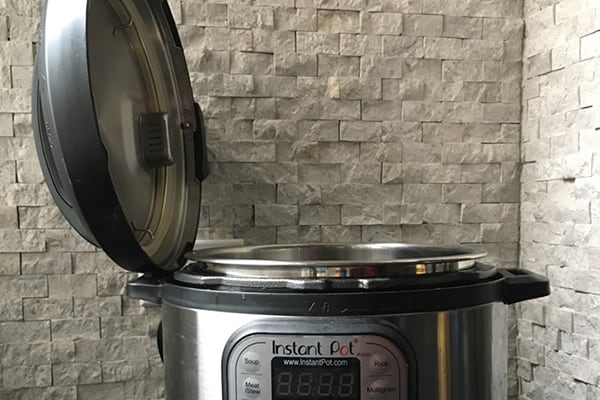 Undersides of lids get messy, or hot and covered in condensation, and when you take off the lid you're often stuck holding it and looking around for a place to put it down where it won't get things wet or dirty, or get dirty itself. There's one simple, obvious-once-you-think-about-it trick that makes Instant Pots even more convenient: You can use the handles to hold the lid.
2. FACTOR THE TIME TO BUILD AND RELEASE PRESSURE
The amount of time needed to come to pressure and release pressure depends on the recipe and the amount of liquid and food inside the pot. So make sure to keep this in mind when calculating your total meal prep time.
Remember, the food starts cooking during the pressure build-up and it will continue to cook during the natural pressure release. This is why you don't want to leave cooked pasta or vegetables on Natural Release for long or you will end up with mushy mess.
3. PREVENT STEAM FROM DAMAGING KITCHEN CABINETS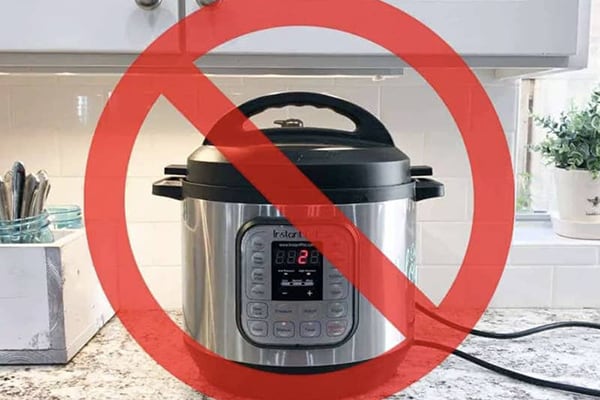 Since an Instant Pot shoots steam straight up, it's always best to use it in an unobstructed or well-circulated place, like under a hood vent. Avoid releasing steam right under cabinets because repeated exposure to heat and steam can mess with wood and paint. Holding a towel a meter away from the jet of steam can absorb the initial water spurts. Be particularly careful when releasing the steam after cooking pasta or any other dish that uses a lot of liduid. Pasta will often release foamy, starchy steam rather than clean water steam.
4. MAKE AN ALUMINUM FOIL SLING FOR YOUR INSTANT POT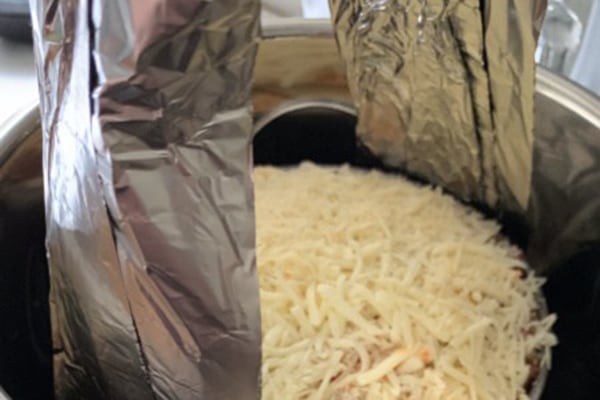 You can make getting pans out of your instant pot a lot easier by making an aluminum foil sling! This DIY instant pot accessory is such a simple hack and can be used to lower and lift out cheesecakes or heat-proof dishes that hold you egg frittata or lasagna. Learn how to make on here.
5. RELEASE STEAM WITHOUT BURNING YOUR HANDS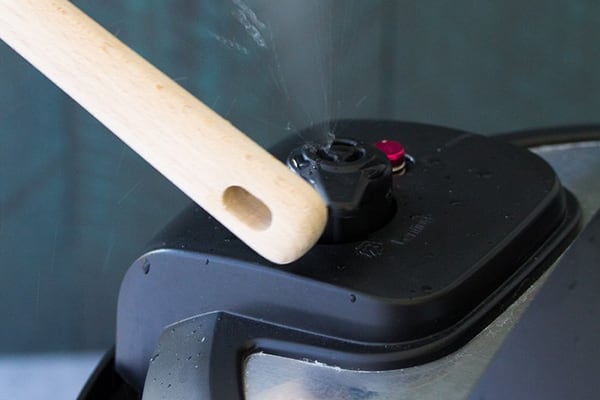 When toggling the steam release valve, use a long-handled wooden spoon so your hand and arm are not near the valve opening. Alternatively, you can use an oven mitt to carefully turn the steam release valve to the "venting" position when you are ready to release the pressure in your Instant Pot. More in this handy guide.
6. Infuse WITH Extra Flavor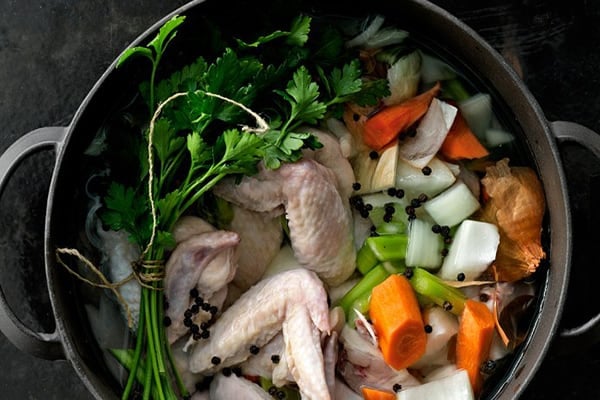 Water is free and readily available, but it doesn't do anything in the flavor department. Use vegetable or chicken stock to cook pasta, rice or grains to infuse them with extra flavor. One stock cube per 500 ml of water or less for a more intense flavour. Remember, stock usually contains salt so factor that into your seasoning amount.
7. USE Steamer Baskets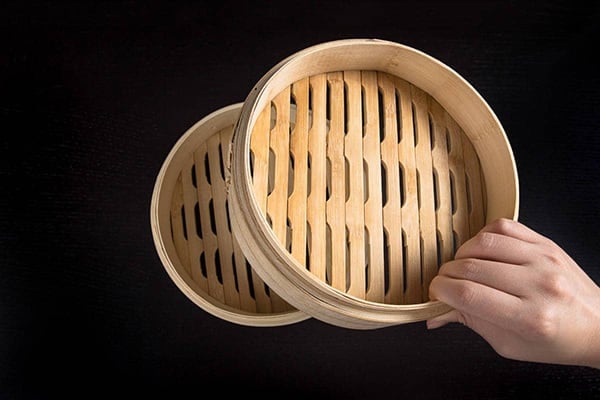 Using a steamer basket with boiling water on Saute function to cook frozen dumplings or frozen veggies quickly. You can lift out the basket and strain water at the same time. You can do this with a wooden or metal steamer basket.
8.STERILIZING BABY BOTTLES, CUPS & BREAST PUMP PARTS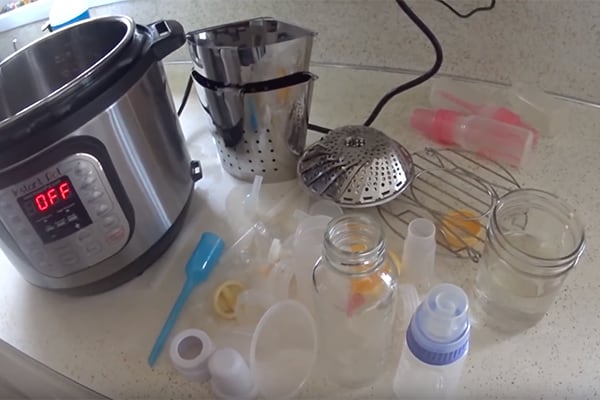 Instant Pot is great for making baby food. Did you know it is also perfect for sterilizing your precious little one's bottles, pacifiers, and other bacteria-breeding possessions? That's right, it's not only for food anymore. Watch this Youtube how-to video.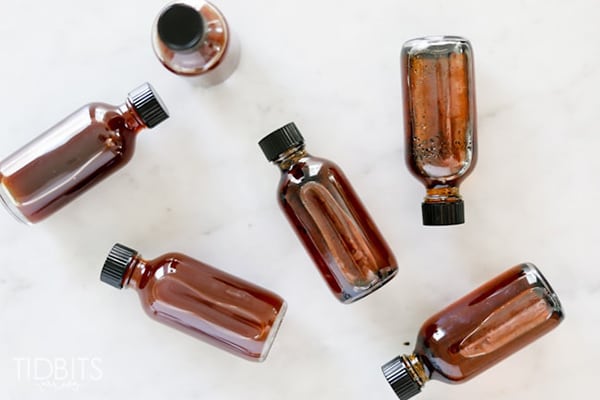 Prepare to be amazed as Marci shows us how to make potent, delicious, colorful, flavorful and beautiful homemade vanilla extract, right in your pressure cooker!!! No more waiting around for months for the beans to extract their flavor! In the mere matter of minutes, the cooker will pressurize those beans leaving you ready to use and enjoy vanilla extract.
10. MAKE COUGH SYRUP

Have you caught the flu yet this season? Seems like it's inevitable with all these coughing people surrounding us. But don't you hate taking those chemicals into your body? If so, try this homemade mom-approved version using thyme, ginger, lemon, and honey. Learn how to make Instant pot cough syrup here.
11. MAKE A CHAPSTICK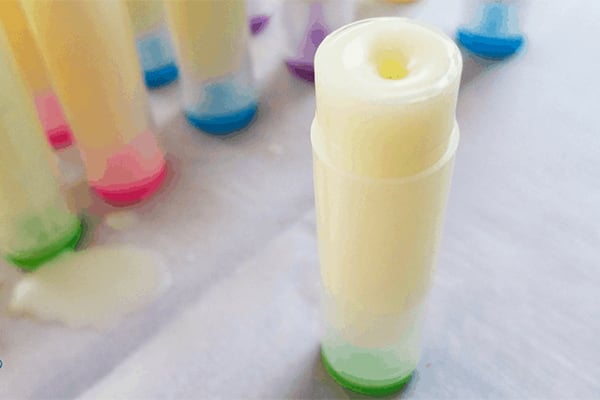 Do you love making your own products? Laura from Awe Filled Homemaker used her cosmetology background to make chapstick in her Instant Pot. Learn how to do it here.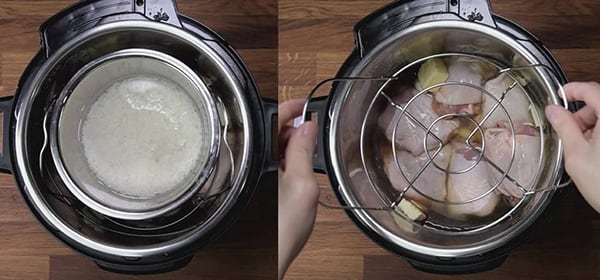 Instead of cooking all the ingredients directly in Instant Pot Pressure Cooker's Inner Pot, you can stack separate layers of food, then cook them all in the same Instant Pot at the same time. For example, you can put the chicken in the bottom layer, and rice in a separate bowl stacked above. Then cooked both the protein + rice in the same Instant Pot at the same time. Talk about multi-tasking!
Related: Learn 7 Ways To Use Instant Pot Trivet
13. USE YOUR INSTANT POT AS A DOUBLE BOILER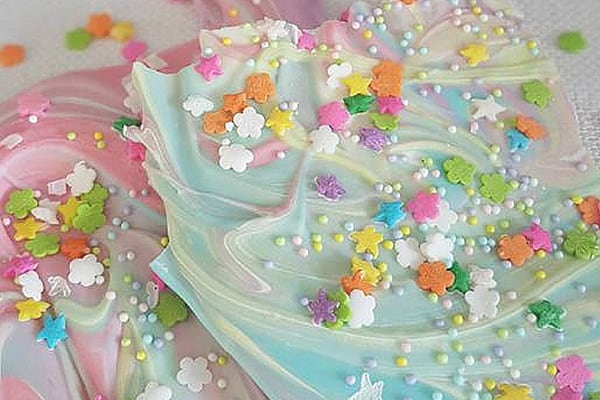 It is so easy to transform your Instant Pot into a double boiler for all your needs. Why use your Instant Pot as a double boiler? Well, it is easy, quick, and works like a breeze! You can make tons of candy and chocolate barks around the holidays. The Instant Pot is portable so you can plugin on the counter and work right there vs. hovering over the stove. USE YOUR INSTANT POT AS A DOUBLE BOILER
14. THE *ENTIRE LID* IS DISHWASHER SAFE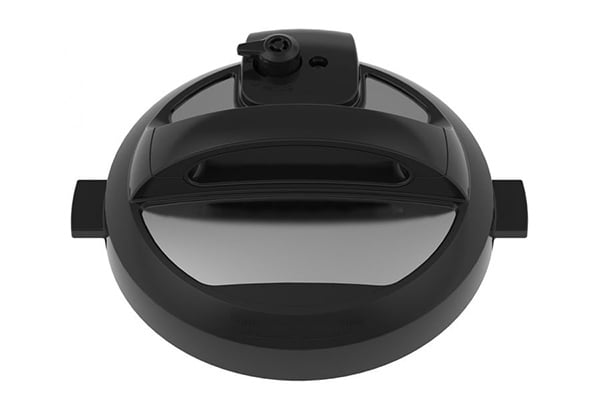 Not just the sealing ring. As the manual says: "The lid is top-rack dishwasher safe. It is best to remove the sealing ring and the anti-block shield so that the lid may be thoroughly cleaned."
15. MAKING YOGURT IN A LUX INSTANT POT

So you have an instant pot and you want to make yoghurt. Everyone is making yummy yoghurt in their Instant Pot's right? Sadly, all the recipes you come across tell you to use the yoghurt button and you don't have that button because you have the Lux version. Well, you too can make yoghurt, no worries. Learn how here.
16. EXTRA SEALER RINGS FOR CONTROLLING ODORS

To ensure your Instant Pot cooker continues to perform as it was meant to only use Instant Pot authentic sealing rings with your Instant Pot cooker. It is recommended to replace your Instant Pot sealing ring every 12-18 months. To avoid discolouration and odors, one may wish to change the sealing ring every 6-12 months. This 2-pack color set, allows you to use one for sweet and dairy, and the other for savory foods. You can get these on Amazon and other online stores.
Related: Essential Instant Pot Accessories
17. STORE YOUR POT WITH THE LID upside down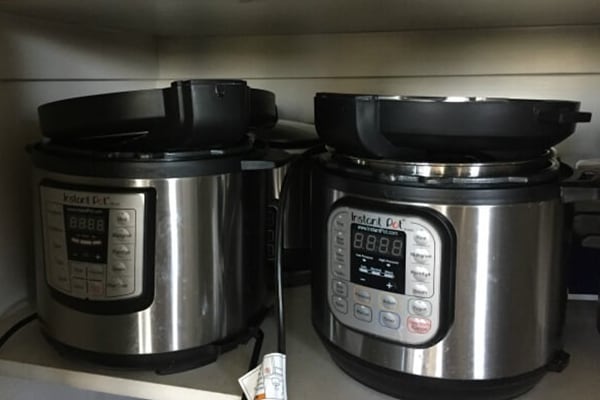 Don't store your Instant Pot with the lid on top. The sealing ring of your Instant Pot can get pretty smelly. If you store your pot with the lid on top securely in place the sealing ring won't get to air out. Store Instant Pot with the lid on top but upside down. That way the sealing ring will get to air out and it becomes less smelly. Some other ways to get that sealing ring to not stink are to air it out in the sunshine, put it in a ziplock bag with baking soda or clean it with white vinegar or lemon. More similar tips here.
18. DON'T ADD DAIRY UNTIL THE FOOD IS DONE PRESSURE COOKING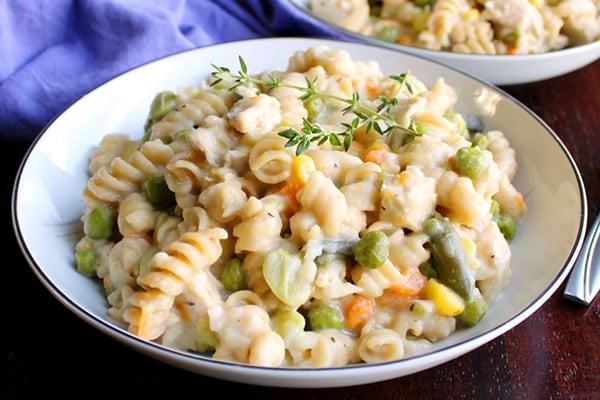 You can't add some dairy items to the Instant Pot until the food is done cooking. If you do it will curdle. Sour cream, milk, half and half and cream are the major culprits. Canned milk, cream cheese and jarred alfredo sauce seem to do okay under pressure.
19. LAYER YOUR INGREDIENTS TO AVOID THE BURN NOTICE
Thicker sauces, nut butter, tomato-based products as well as cream sauces are not thin enough to build steam. To prevent the burn notice from happening, always add water to the bottom of your insert and then layer the ingredients inside the Instant Pot insert. Start with your meat or produce first, then add the dense and starchy ingredients last on the top, making sure to not stir or mix before pressure cooking as directed.
20. BAR KEEPERS FRIEND WILL REMOVE THE STAINS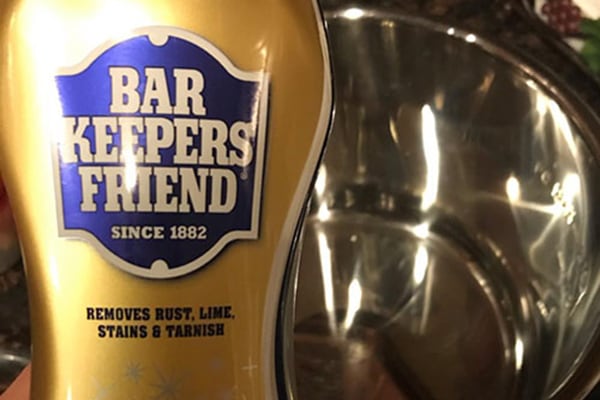 The Instant Pot liner is made of food-grade stainless steel. It's dishwasher safe, and you can hand-wash it with warm water and dish soap. Wash the liner after every use. Do not use any abrasive cleaners, steel wool, or other scrubbers or sponges that could scratch the surface of the liner. If you find that you have a particularly stubborn cleaning situation, such as burnt-on food, you can use Bar Keepers Friend Cleanser and a non-abrasive sponge or soft cloth to remove the debris. Regular washing of the liner after every use should keep it in good condition. More cleaning tips here.
21.TRACE THE INSIDE OF YOUR INSTANT POT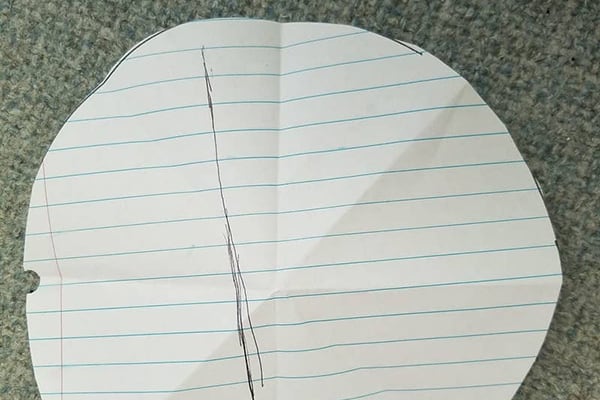 There are tons of Instant Pot specific accessories out there to buy online. Trace the inside of your Instant Pot and keep the template in your wallet when shopping for accessories that you can find that are common items at the store.
MORE INSTANT POT BASICS
---