These budget-friendly Instant Pot recipes will keep your family well-fed and your pockets still full by eating dishes that go a long way such as pasta and potatoes that are full of flavor and abundant in variation.
---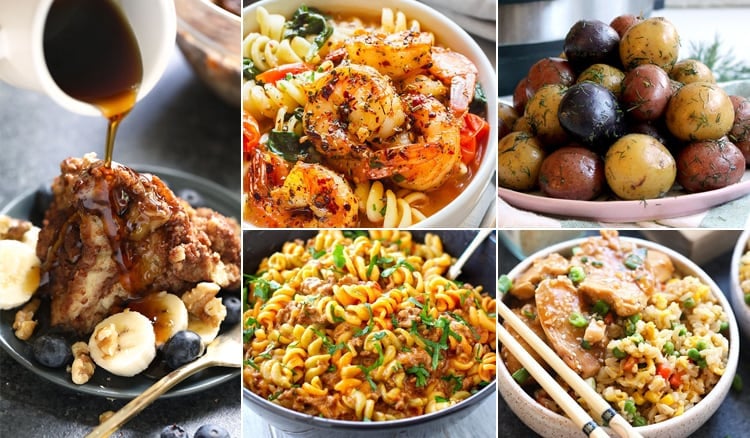 On a budget? You will love making these affordable Instant Pot recipes. We have staple ingredients that can go a long way to feed a hungry family. Pasta and potatoes may seem simple and ordinary. But not the recipes on this list. They are full of flavor and abundant in variation. No one will get bored with these choices for the menu this week.
The changing economic scene may make your finances a little tight but that doesn't mean you need to make sacrifices when it comes to feeding your family. You still want to provide nutritious delicious meals that no one would ever notice you were budget-conscious. Saving money on this end can help realize dreams to build for the future.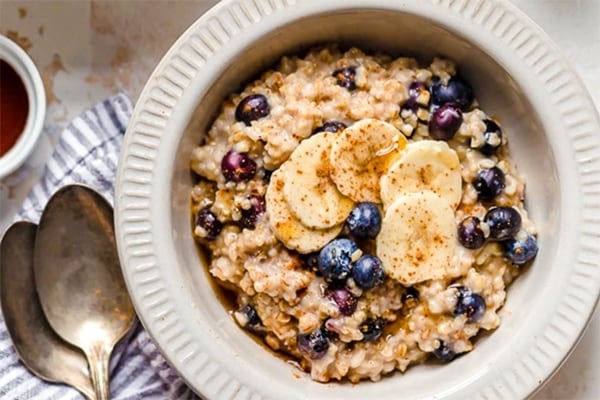 A warm and heart-healthy breakfast, making Steel Cut Oats in the Instant Pot is so much faster than making them on the stove! This healthy cereal is made with blueberries, bananas, and cinnamon and lightly sweetened with pure maple syrup or honey. Recipe from Skinny Taste.
This Instant Pot rice porridge (or pudding) is made with warm chai spices and sweet dates for an Indian-inspired breakfast or dessert. This porridge recipe is vegan, dairy-free and gluten-free. Recipe from Instant Pot Eats.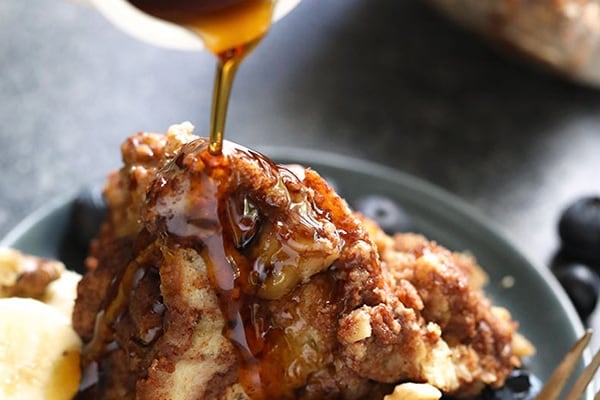 This Instant Pot Cinnamon Roll French Toast Casserole is a delicious breakfast or brunch for any time of year. Perfect for a sweet meal-prep breakfast. Recipe from Fit Foodie Finds.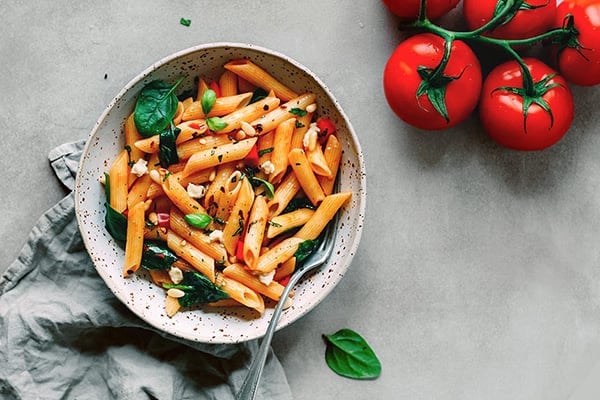 Healthy & easy vegan one pot pasta marinara made with whole food plant-based ingredients. This oil-free Italian comfort dish is prepared in just 20 minutes total, using the Instant Pot. Soy-free & gluten-free possible. A real family favorite and a great way to eat more vegetables! Recipe from Nutritiously.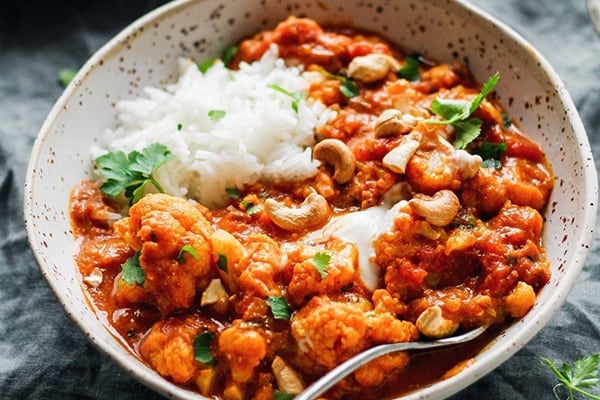 30-minute Instant Pot cauliflower curry! You can serve this cauliflower tikka masala with rice, quinoa, or tofu for a protein-packed meal. Perfectly spiced, incredibly easy to make, and super creamy! Recipe from Full Of Plants.
This Instant Pot Greek Chicken and Rice is a delicious meal prep idea and dump dinner recipe made with bell peppers, zucchini, and feta cheese along with some lemon juice, parsley, and oregano! Recipe from Eating Instantly.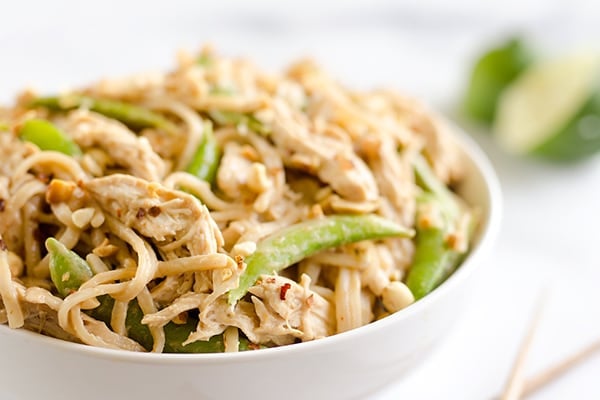 Lean chicken breasts are cooked in a homemade spicy Thai peanut sauce and finished off with rice noodles and peas for an easy and healthy one-pot meal made in your Instant Pot. Recipe from The Creative Bite.
These homemade Instant Pot Chicken Enchiladas are so delicious and thanks to the Instant Pot, a snap to make. The chicken and homemade enchilada sauce are prepared in the Instant Pot, then the enchiladas are assembled and baked in the oven. Recipe from Number 2 Pencil.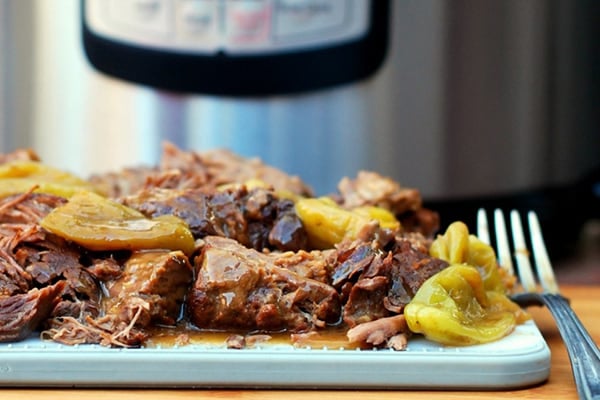 The Instant Pot was absolutely MADE for cooking a chuck roast. The only difference in this Mississippi roast and everyone else's is the use of soda (coke) as the liquid instead of the pepper juice. Recipe from Aunt Bees Recipes.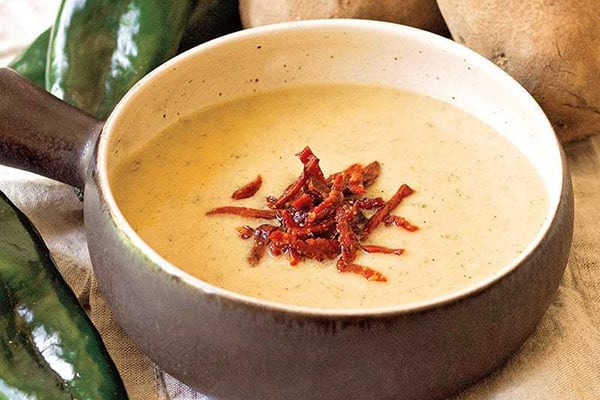 Potatoes + leeks + poblano peppers + chorizo + creamy cheesy goodness = bliss in a bowl. Papas y rajas (potatoes and peppers) is a popular Mexican flavour combo. This Instant Pot potato soup with poblano peppers takes these two delicious flavors to the next level. This is a guest recipe from the Amazing Mexican Favorites with Your Instant Pot by Emily Sunwell-Vidaurri and Rudy Vidaurri. Recipe from Instant Pot Eats.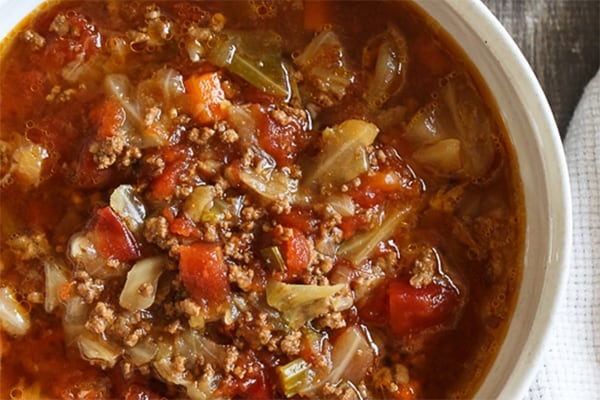 Made with ground beef, vegetables, and tomatoes. It's the perfect cold-weather soup and makes enough for leftovers. Recipe from Skinny Taste.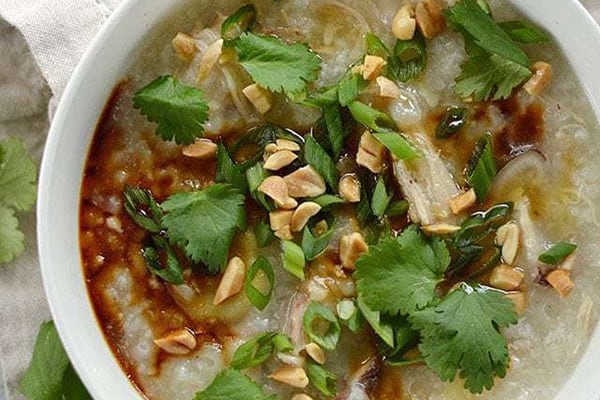 Congee is a rice porridge that's warm and comforting. It's made with rice, chicken, ginger, and sometimes other fun ingredients. Recipe from Budget Bytes.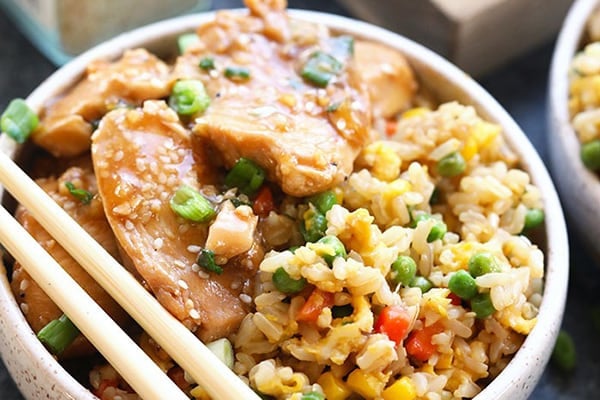 The perfect combination of veggies, brown rice, eggs, and soy sauce makes for the savory fried rice flavor you love without all those added fillers. Jazz up your dinner with this Instant Pot Healthy Fried Rice today! Bonus, it's made with brown rice and actually healthy! Recipe from Fit Foodie Finds.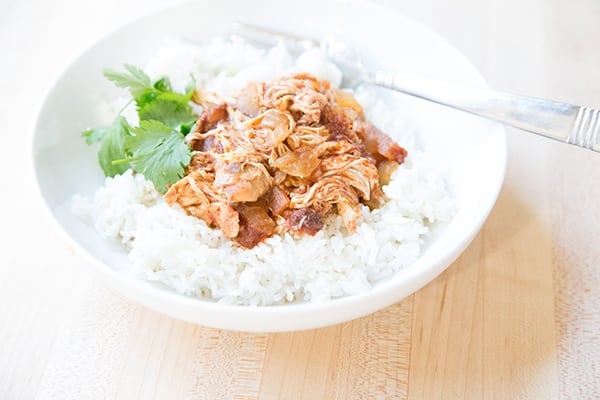 The chicken and simple homemade sauce combo is phenomenal and can be served with rice, cauliflower rice, veggies, or salad…or whatever you prefer! Recipe from 5 Dollar Dinners.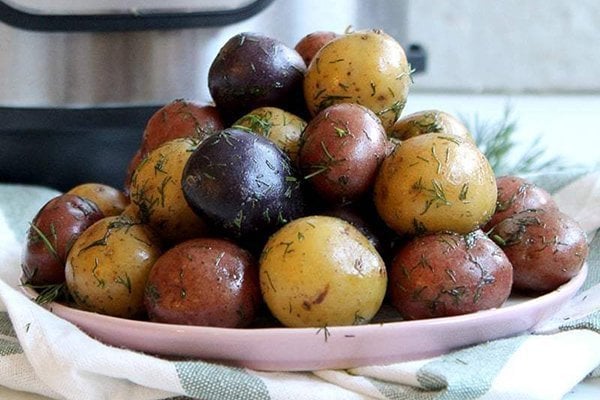 These Instant Pot baby potatoes with dill & butter will compliment any main course on the table. It's a delicious crowd-pleasing side dish that works with any dietary restriction. For a dairy-free version, use olive oil instead of butter. Recipe from Instant Pot Eats.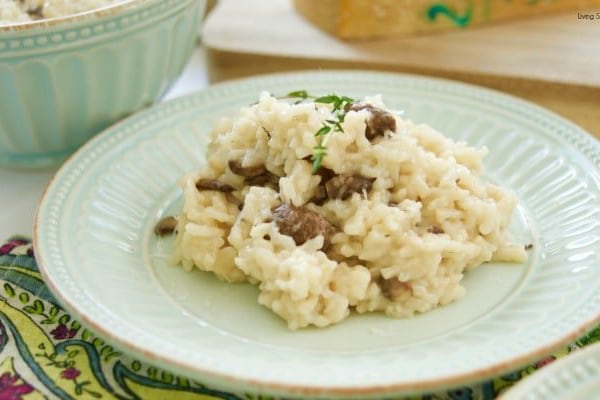 This delicious easy mushroom risotto is creamy, cheesy, and super flavorful. The perfect quick weeknight dinner idea that is vegetarian and does not require babysitting. Just place it on your pressure cooker and go help the kids with homework. Recipe from Living Sweet Moments.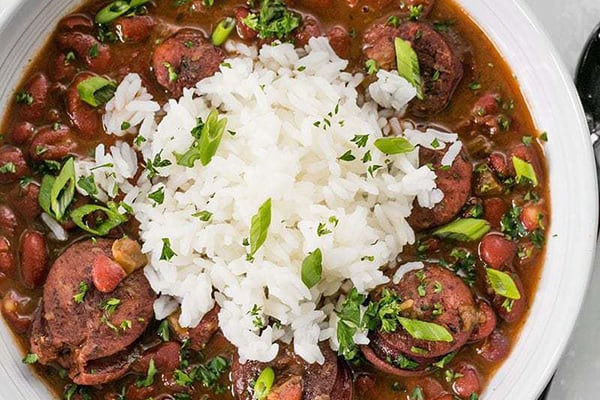 Red beans are a super simple, flavorful, filling, and cheap meal, which is why they've been a staple food across the southern U.S. for generations. Beans are notorious for taking forever to cook, but with pressure cooker technology, these red beans can be finished in just about an hour. Recipe from Budget Bytes.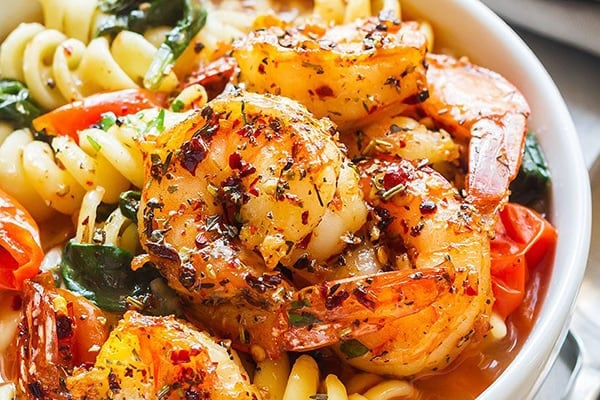 Light, packed with flavor, this heartwarming pasta soup features delicious grilled shrimp with a spicy twist. Add tomato, garlic and baby spinach to make it the perfect healthy and warming meal! Recipe from Eat Well 101.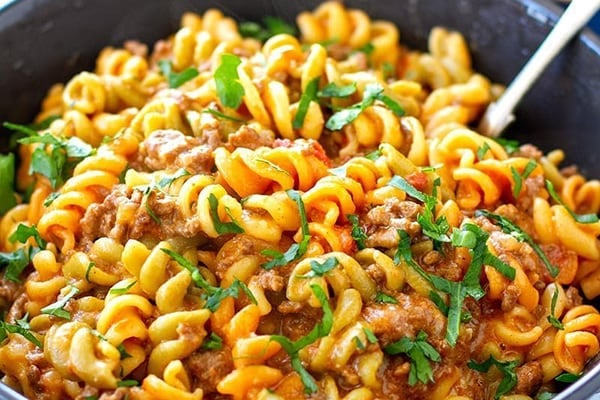 This Instant Pot hamburger helper inspired pasta is a great family meal and comes with a little cheeseburger twist. It's a perfect one-pot meal if you're looking for ground beef pasta recipes or needing a substantial meaty meal on the budget. Recipe from Instant Pot Eats.
This Healthy Instant Pot Mac and Cheese with broccoli and white cheddar is a creamy, delicious comfort food favorite that comes together with less than 10 ingredients and in one pot! Recipe from The Girl On Bloor.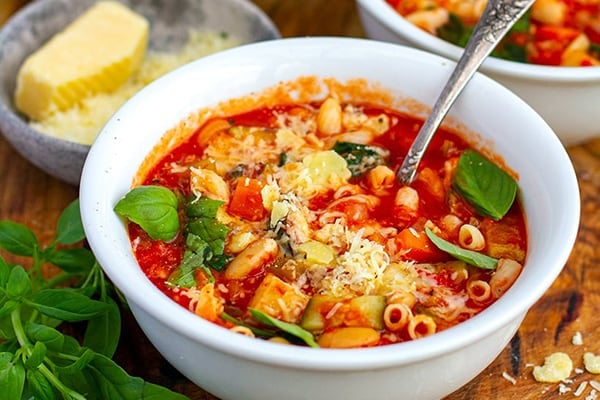 Hearty, thick and full of flavor and veggies, this Instant Pot Minestrone will leave you feeling satiated and nourished. Making this classic Italian tomato broth-based soup with pasta, potatoes, and beans gives you plenty of fiber and protein and you will be getting a ton of antioxidants and vitamins from all the veggies. Recipe from Instant Pot Eats.
22. EASY INSTANT POT CHICKEN TACOS
If you're looking for quick and easy Instant Pot recipes, these chicken avocado and salsa verde tacos tick all the boxes. Make them with just 5 main ingredients for a speedy, budget-friendly dinner you can serve up to your family or friends. Recipe from Instant Pot Eats.
---