Bourbon whiskey, porcini mushrooms, hidden veggies, sun-dried tomatoes, coffee or cocoa are just some of the secret ingredients boosting flavors and nutrients of classic Instant Pot dishes one recipe at a time. Have you got a recipe that uses a unique or hidden ingredient for an extra wow factor? Let us know in the comments below this post!
---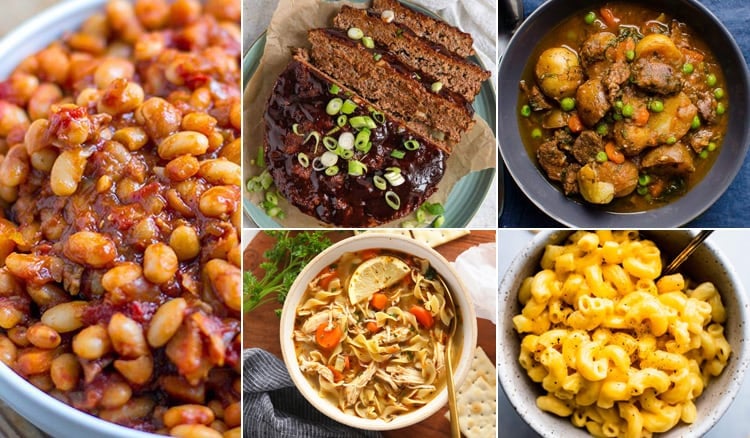 Instant Pot Recipes With A Secret Ingredient
Oftentimes, all a recipe needs to make it go from good to incredible is a little secret ingredient. While it's easy to stick with traditional ways to make some dishes, it's way more fun to try and be a little more adventurous. Upgrade your meals by trying out one of these Instant Pot recipes containing a secret or hidden ingredient that makes it tastier or more nutritious.
Some people use coffee or wine to flavor up their meat. But this recipe uses BOURBON WHISKEY! The taste that it leaves behind is subtle, but it really adds to the depth of flavor in these instant pot short ribs. Recipe from The Flavor Bender.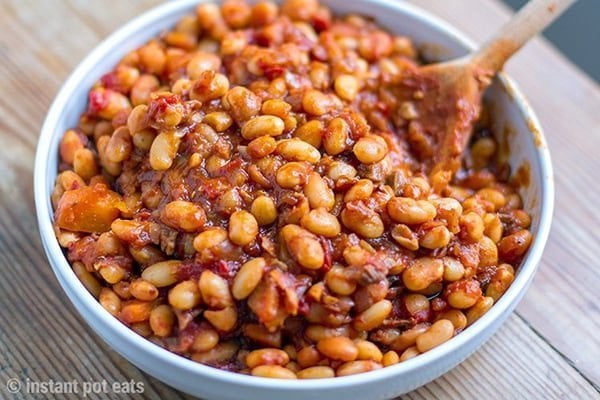 Many people make homemade baked beans with bacon for extra depth and flavor, but we really wanted to stick with a vegetarian and vegan-friendly version. We are using not one but two special ingredients that take these pressure-cooked baked beans to the next level: porcini mushrooms and onion soup mix. Get the recipe on our blog.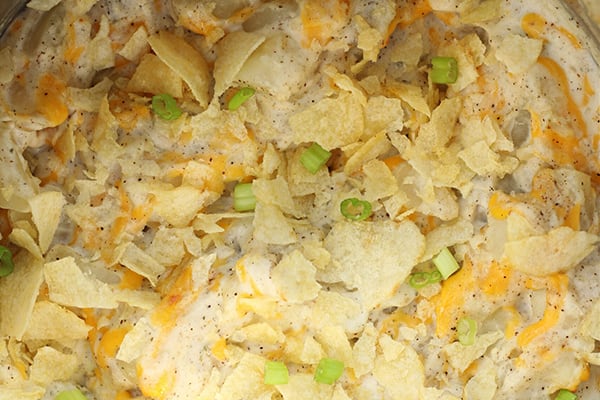 You're going to love these potatoes! They have such great flavor thanks to a container of French onion dip! Finish off in a serving bowl by sprinkling potato chips on top as garnish. Recipe from 365days of Slow and Pressure Cooking.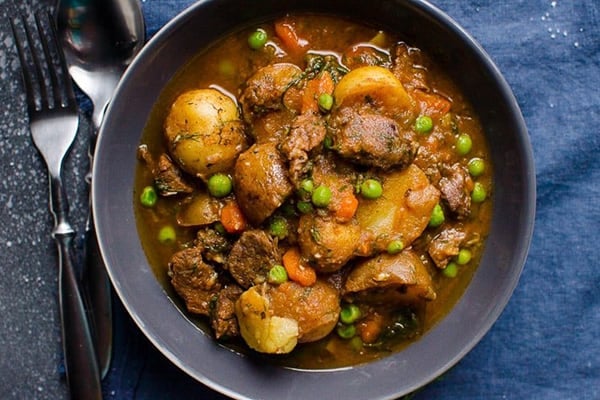 A mouthwatering one-pot dinner with fall-apart beef and tons of chunky hearty vegetables cooked in a delicious gravy-like broth with 2 secret flavour boosters: fresh garlic and dill. It is one thing to cook garlic and it is a completely different experience to eat a dish with freshly grated garlic along with fresh dill. Recipe from iFood Real.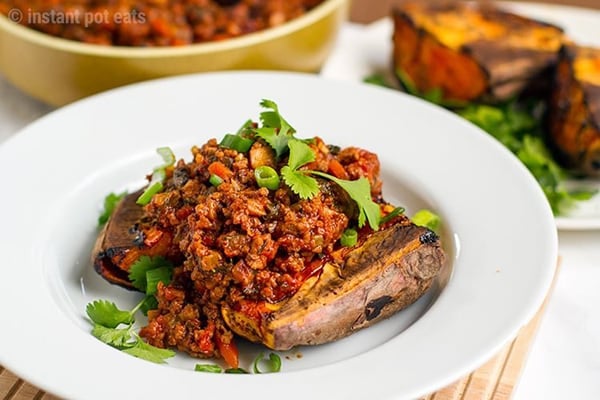 Hidden veggies for nutrients and mushrooms add a ton of flavor for healthier comfort food. With half the calories of regular sloppy joes, you can indulge in this dish with no stress. Serve over sweet potatoes or with gluten-free buns. Get the recipe on our blog.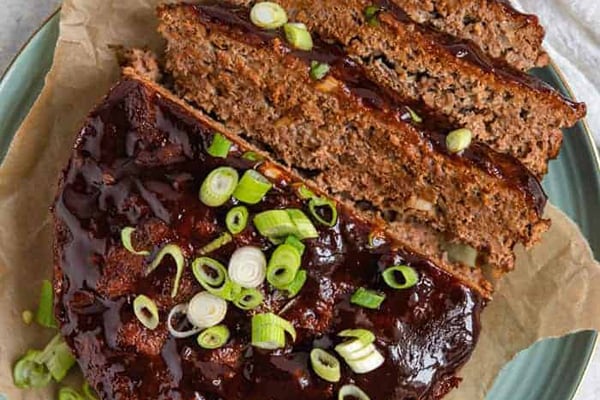 Do you believe in fortunate accidents? When you run out of a key ingredient, you are forced to be innovative. And that's when a secret is born. A frantic search in a pantry reveals a bag of fried onions—you know, the kind that goes on top of a green bean, as a delicious bread crumb substitute. Recipe from Preppy Kitchen.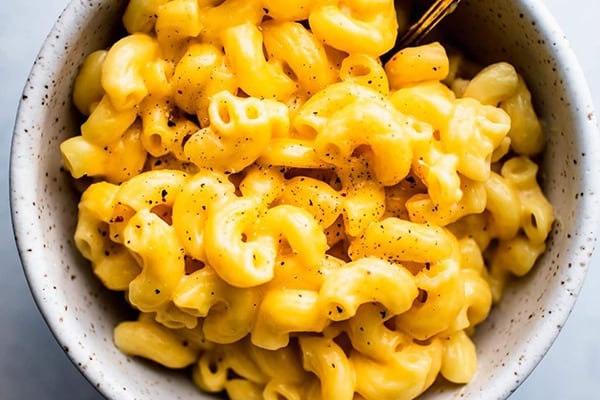 The secret ingredient in this recipe is evaporated milk, which is essentially thickened milk. That means there's less liquid in your dish and instead it's just really, really creamy. Recipe from Platings and Pairings.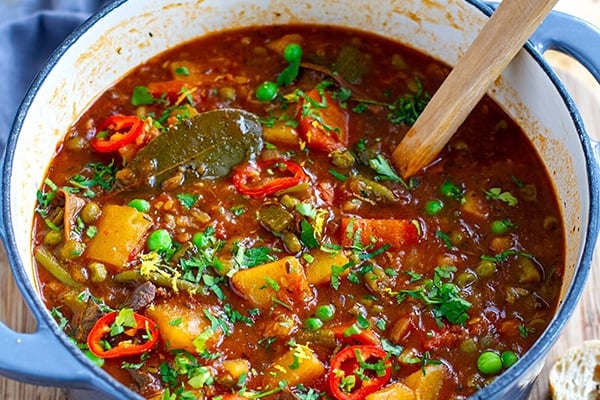 Made with about 10 types of vegetables, this stew is really is a nutritional powerhouse! And what separates this stew from the rest is the soy sauce and ketchup that adds lots of umami flavours. Plus, it's vegetarian, vegan and gluten-free friendly.
Get this recipe on our blog.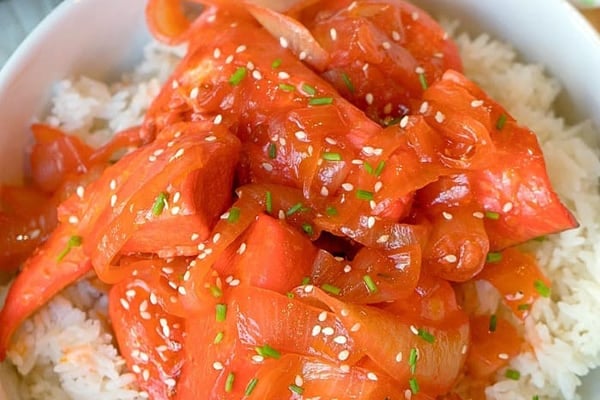 If you're looking for a simple 3-ingredient pressure cooker chicken recipe this Instant Pot sweet chicken is it! Just dump everything in and serve with rice for an easy and healthy dinner idea. How can you only need 3 ingredients? When one of your secret ingredients is Catalina salad dressing. Seriously, salad dressing can be used as a great marinade and if you aren't familiar with this one it is sweet but not super sweet with a bit of tang. Recipe from The Typical Mom.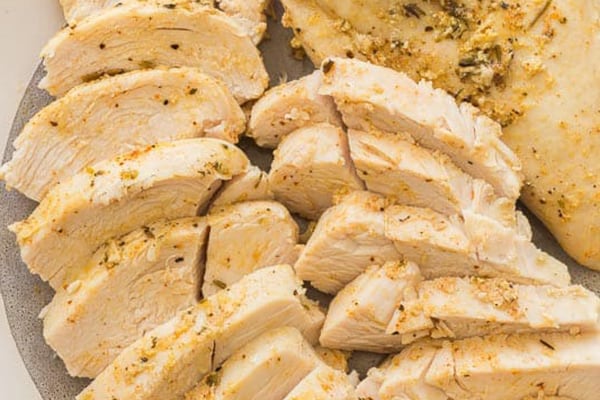 That little bit of butter goes a long way to making these chicken breasts incredibly moist and flavorful! It's a simple addition that makes all the difference. Recipe from The Recipe Rebel.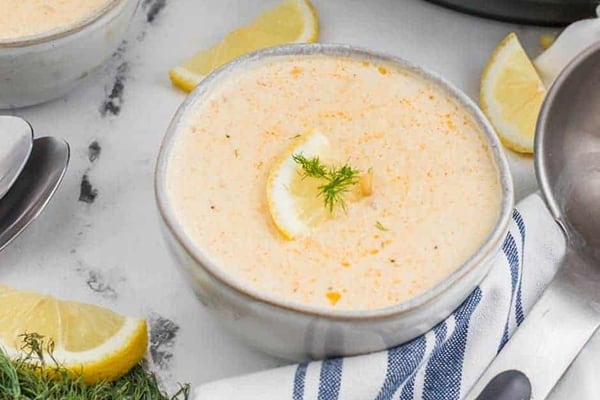 This soup is known for its creamy, salty, and sweet taste. It's almost impossible to find in restaurants because you can only find it in homes of the Carolinas (USA). The secret ingredient is Old Bay Seasoning, but it has plenty of other great flavors as well. Recipe from Fork to Spoon.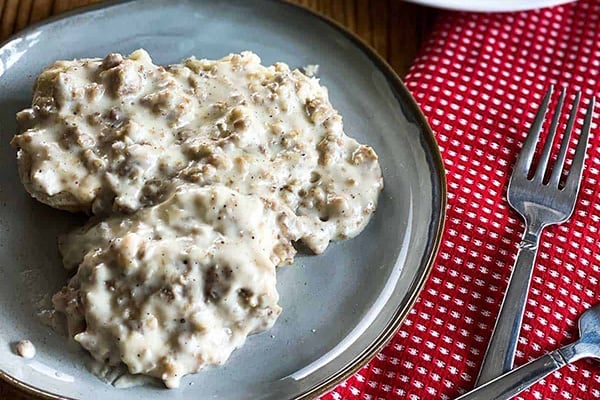 This recipe for southern sausage gravy uses ingredients you would expect, like butter, flour, and milk, but it also uses a few special ingredients that make it stand out! Ground sage sausage to make my homemade sausage gravy recipe is beyond delicious. The amount of flavor it adds is unreal! You could use another type of breakfast sausage if you prefer, but if you can, try sage breakfast sausage. Also, add maple syrup for a bit of sweetness and steak seasoning for a nice kick to it that really complements the sweetness of the maple syrup and the flavor of the sage sausage. Recipe from Sunday Supper Movement.

This vegan and gluten-free friendly Instant Pot chickpea stew is a delicious main meal full of Moroccan-influenced spices and flavours. Sun-dried tomatoes and raisins add incredible natural sweetness, acidity and umami to this stew. Serve it over rice, couscous or with some crusty bread. Get this recipe on our blog.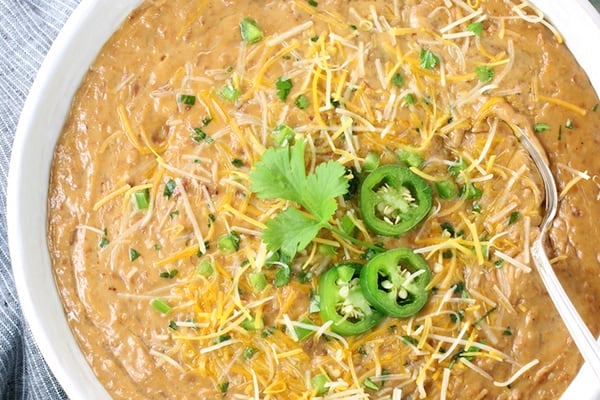 These refried beans are creamy and cheesy and sooo good! They're made from dried beans and there's no need to soak them – just dump them with onions, garlic and spices. Then drained and mashed with the addition of cheddar cheese and wait for it… evaporated milk! Yes – that is the secret ingredient. Recipe from Taste and See.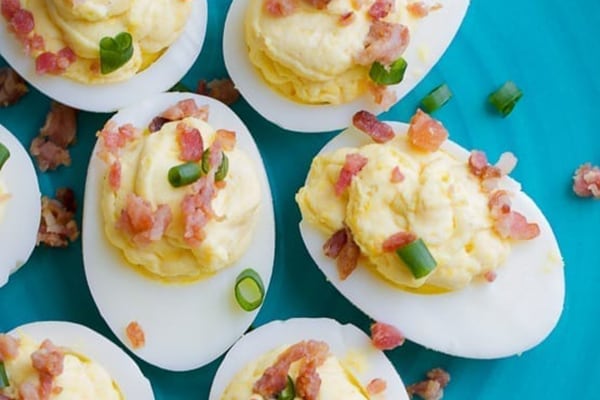 These yummy deviled eggs have a secret ingredient to make them super light and delicate and it's unsweetened WHIPPED CREAM. Also if you have available, try using Japanese mayo called Kewpie, which is WAY better than American mayonnaise. Top with bacon and chives, they are the perfect texture and mixture of flavors! Recipe from Tried Tested and True.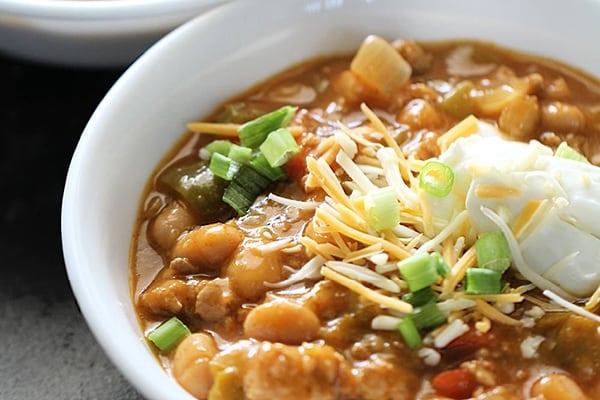 Loaded with good-for-you ingredients – and tastes amazing too! The pumpkin is a secret ingredient that no one will even know is in there – it just adds so much creaminess and health benefits to the dish. It's hearty and comforting on a cool day. Recipe from Six Sisters Stuff.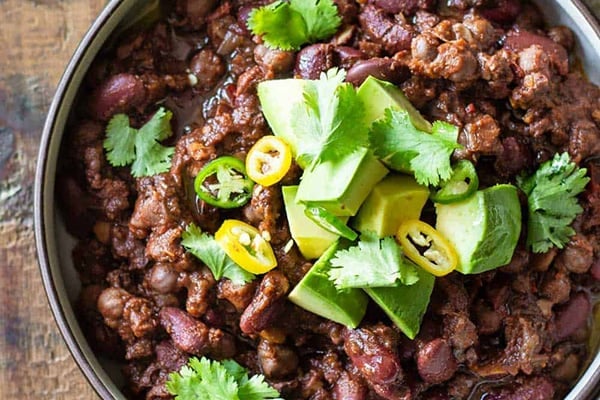 An Instant Pot Vegan Chili with amazing texture thanks to a secret ingredient… walnuts and cinnamon. Super easy and extremely flavorful. Recipe from Green Healthy Cooking.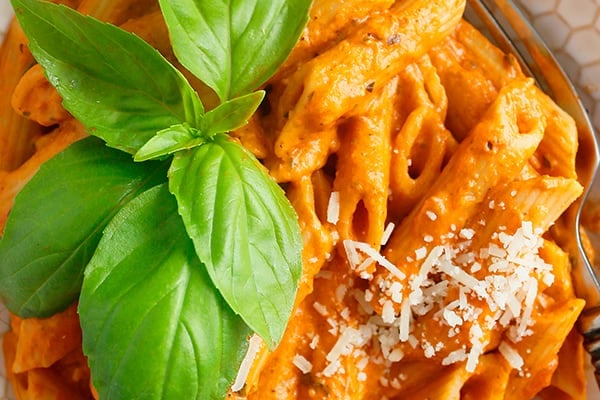 So creamy, so rich, so amazing yet so much healthier Instant pot pasta with tomato cream sauce made with a secret ingredient… coconut milk. You don't taste the coconut milk at all and it makes an orange pasta sauce without any cream. Recipe from Kitchen at Hoskins.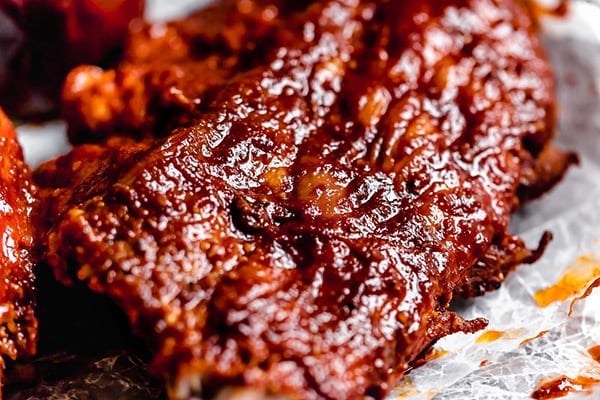 These baby back ribs are made first in a pressure cooker & then easily finished on the grill. They have 3 layers of major flavor: an easy dry rub for baby back ribs, faux-smoke created in the pressure cooker, & your favorite BBQ sauce slathered on the ribs just before serving. But what's the secret? Add a little bit of liquid smoke to the pressure cooking liquid. The pressure cooker will seal up & impart all that smoky flavor right into the ribs. Recipe from Plays Well With Butter.
Sweet, tangy, and hearty, served over instant pot rice, this dinner is so much better than takeout and also budget-friendly, as you will have leftovers that taste great. The zest of a whole orange is the secret ingredient that makes this great recipe so refreshing and delicious. Recipe from Sweet and Savory Meals.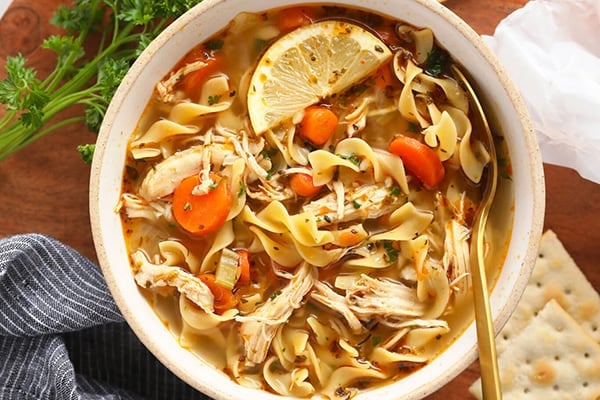 The #1 ingredient that makes this Chicken Noodle Soup truly the best… HOT SAUCE. Or vinegar! A vinegar-based hot sauce or normal vinegar like apple cider vinegar really balances out all the other flavors in your soup. Recipe from Fit Foodie Finds.
Learn how to use one Chinese ingredient to pack your lentil soup with extra flavor and umami. Chinese fermented bean paste (called 'doubanjiang'), which gives it the same satisfying flavor as chili without any meat. You can easily find it in an Asian market, or purchase it on Amazon. Recipe from Omnivore's Cookbook.
---
SAVE secret ingredient recipes TO PINTEREST