Get a little spooky with this roundup of Instant Pot Halloween recipes including treats and savory fall dishes for both kids and grownups.
---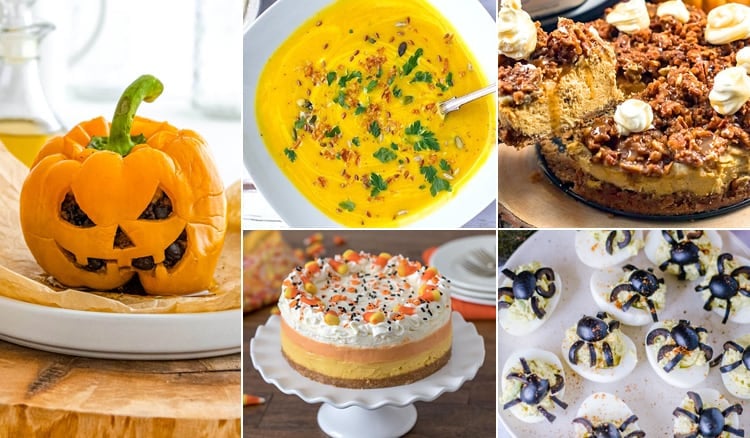 Halloween is one of the most anticipated fall occasions and not just for the kids. It's an opportunity for the whole family to get dressed up and to venture out trick-or-treating and meet the neighbors. All these activities require some serious energy and it shouldn't just come from sugar.
INSTANT POT HALLOWEEN RECIPES TO TRY
In today's short and sweet roundup, we are featuring a few nourishing savory dishes, desserts, and treats for Halloween that you can make with your Instant Pot. Plus, a couple of cheeky drinks for the parents to get through the season of spooky mayhem.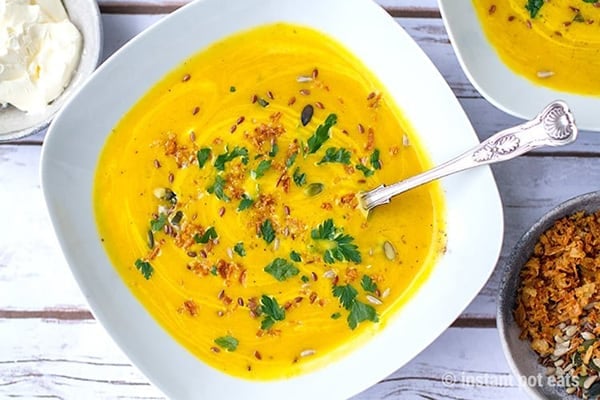 Before you send kids out on a candy hunt, serve them a bowl of nourishing butternut squash soup. Recipe from Instant Pot Eats.
Another option is a hearty chili for a crowd of kids and parents. Recipe from Instant Pot Eats.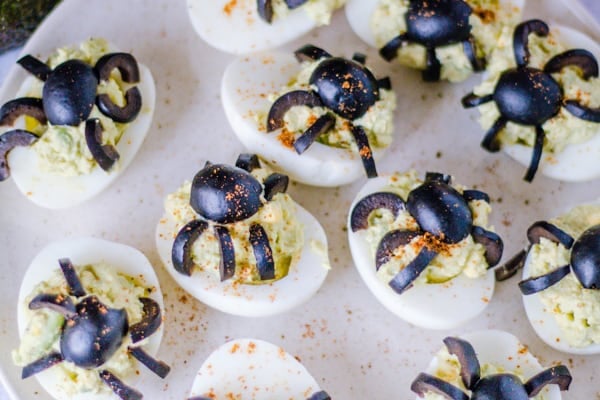 These super healthy and delicious Spider Avocado Deviled Eggs are so fun and everyone will scream for them! Recipe from Kroll's Korner.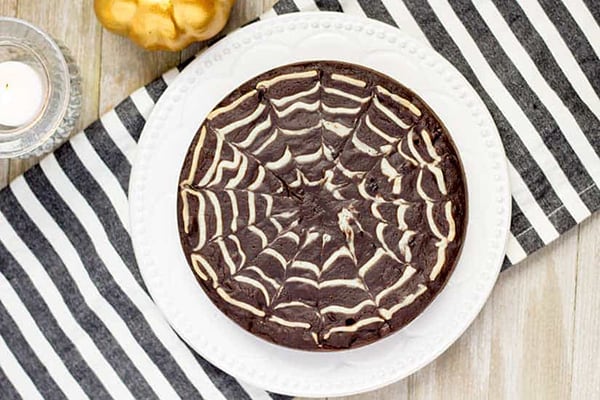 Awesomely festive and easily made from scratch in the Instant Pot, with a fudge-like consistency. Recipe from The Foodie Eats.
This yummy sweet and salty treat is a great snack and no-bake dessert to enjoy while you watch your favorite scary movie. Recipe from The Imperfectly Happy Home.
OR this one "Monster Munch" from Picky Eater Blog.
It doesn't matter what you call it: foot loaf, meatloaf shaped like a foot, gory meatloaf, the family is going to think you're amazing! Recipe from Today's Best Recipe.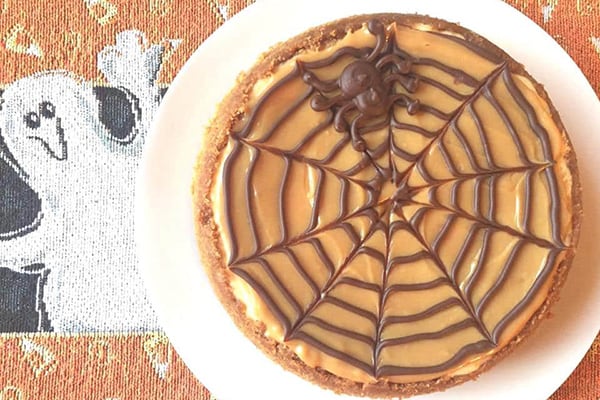 This cheesecake has specks of real vanilla bean which adds a delicious flavor to this New York Style Vanilla Bean Cheesecake and is topped with Dulce de Leche. Recipe from This Old Gal.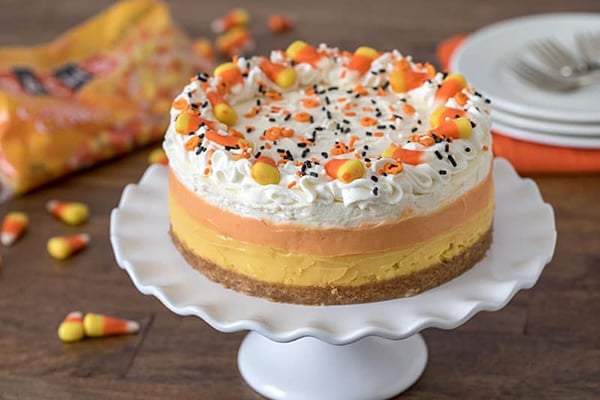 Sweetened with honey, this fun tri-colored dessert looks just like the candy corn treat we all look forward to each fall season. Recipe from Pressure Cooking Today.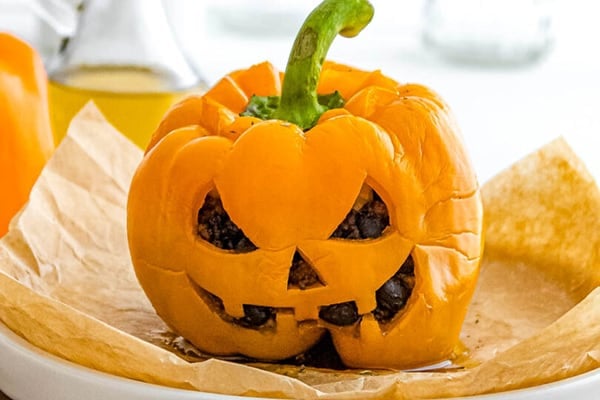 This is a fun and creative dinner idea that will win over your kids. A bell pepper is cut out like a Jack-O-Lantern and stuffed with seasoned beef, black beans, and more. Recipe from This Worthey Read.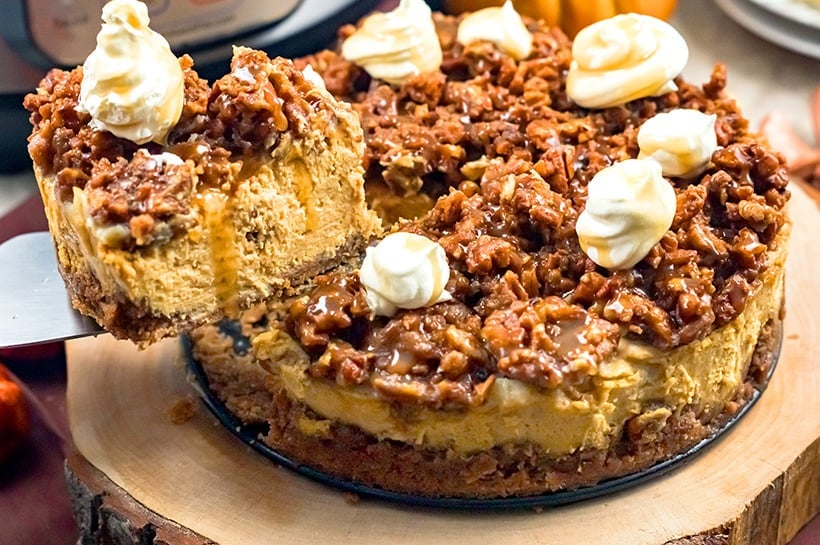 When it comes to seasonal fall, you can't go past a good pumpkin or pecan dessert, and with this Instant Pot pumpkin cheesecake with pecan crust and topping, we're combining both! With creamy, decadent pumpkin filling with caramelized butter pecan topping, this cheesecake is absolutely to die for. Recipe from Instant Pot Eats.
What's not to love? This candied cajun trail mix is the perfect quick and healthy snack and a total crowd-pleaser. Cajun Spices, maple syrup, nuts, seeds, and chickpeas are all cooked together then mixed with dried mango for a sweet touch. It's vegan-friendly and naturally grain-free! Recipe from Cotter Crunch.
For the parents to get through Halloween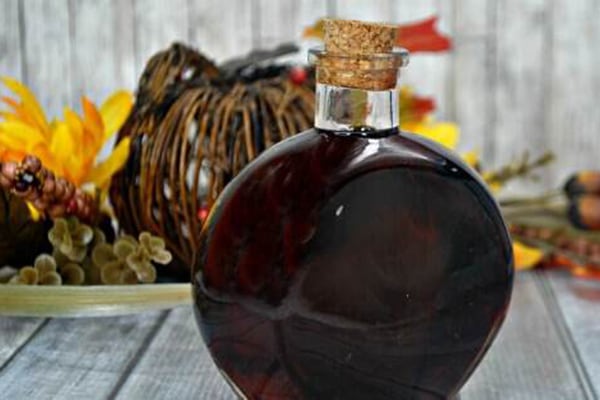 Even if you've never made your own booze before, this Instant Pot Pumpkin Spiced Bourbon is a wonderful way to begin. Delicious and perfect for Fall, this homemade infused bourbon is a great way to add spirit to every Autumn occasion. Recipe from Champagne and Coconuts.
This is the best drink for fall to keep you warm! It's made in the pressure cooker with orange, lemon, apples, cranberries, cinnamon, and cloves. Recipe from Life Made Sweeter.
---
SAVE THESE Halloween INSTANT POT RECIPES TO PINTEREST