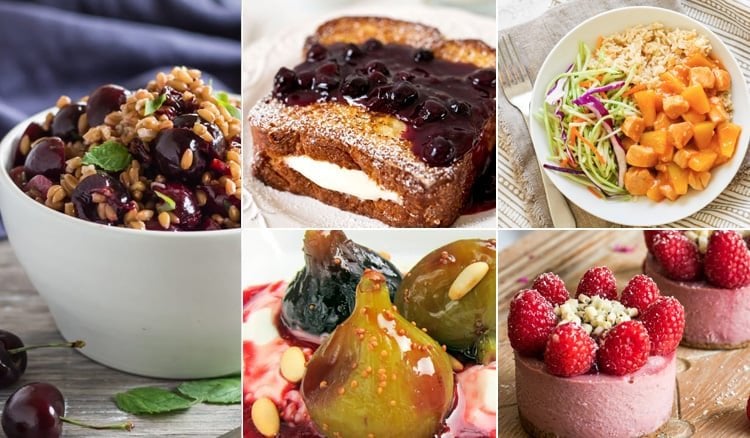 When summer is in full-swing, we know the fruit bounty grows. Peruse the farmer's market, and you can leave with big bags full of fresh, ripe, sweet berries, peaches, figs, cherries, and more. If you're growing your own at home, you might be in over your head! Instead of hoarding fruit, it's best to focus on preserving the beautiful bounty. Fortunately, there are so many delicious ways to enjoy nature's candy throughout the seasons, even when the berry trees aren't bursting.
Of course, when it comes to preparing and storing food, the Instant Pot comes in the clutch. From jams and compotes to delectable cheesecakes, we have plenty of fruit recipes to keep you inspired and cooking all summer long – without having to face the heat of turning on the oven!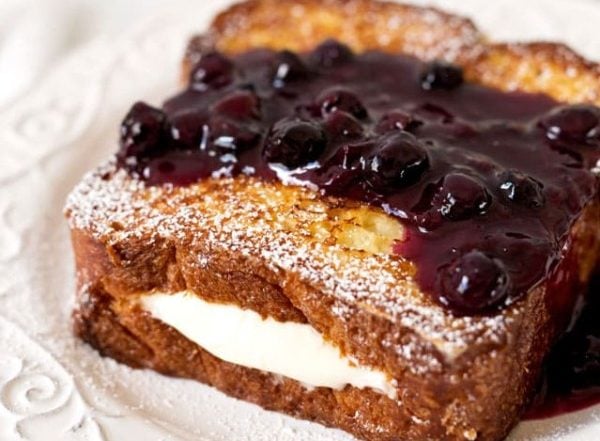 Blueberries are in their prime during the summer months. The taste and colour is different and superior to off-season berries. Take a trip to your local berry farm and get picking. You can jar up batches of this compote to top off yoghurt or decadent weekend French toast brunches with. It doubles as a great holiday gift, too, if you're thinking ahead!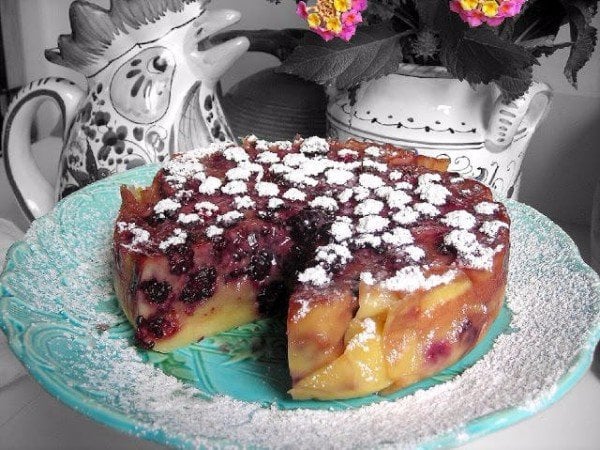 Clafoutis is a French dessert, generally made with cherries. You can use cherries or not. This recipe is versatile and flexible to each season's produce – the recipe does suggest to keep it small, red, and round though. It's a mouth-watering way to use up overripe produce. Bon apetit!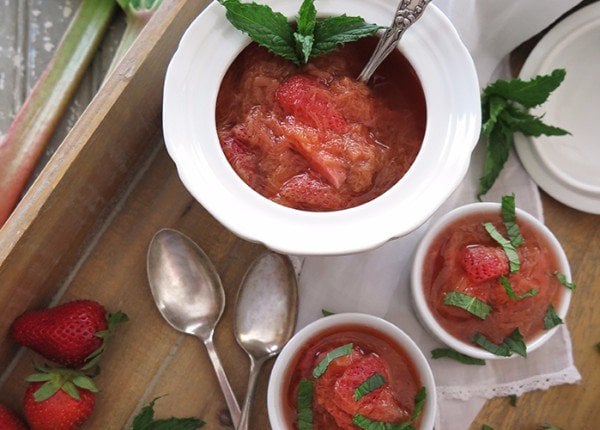 Rhubarb is a fun fruit, but it's not exactly easy to use. Recipes are pretty limited, but if you're growing it or subscribed to a CSA, you know you're going to have quite the stash to work with! It's commonly paired with strawberries for a good reason. Skip the pie for lighter fare with this refined sugar-free, paleo-friendly compote instead.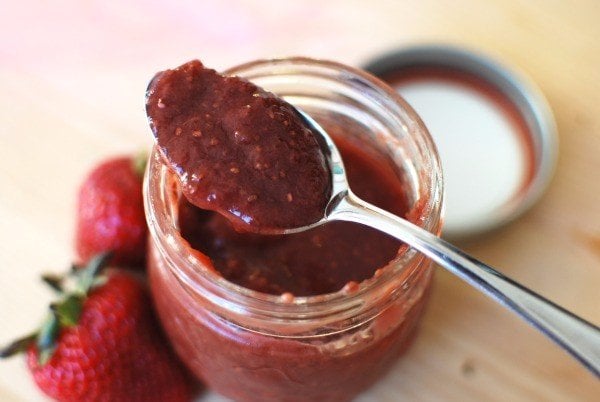 Chia seeds are loaded with fibre to keep you full and keep digestion good, plus they're a good source of omega-3 fatty acids. They also swell in liquid, so they make a great choice for jam in place of pectin. This honey-sweetened, three-ingredient jam is far healthier than store-bought with added health benefits.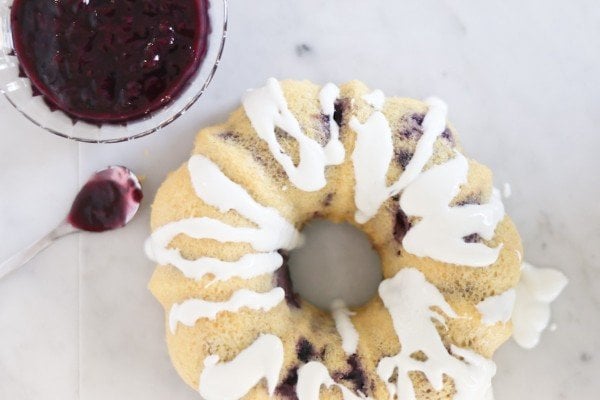 Yep – you heard that right! Cake for breakfast. Dreams come true. Treat yourself with this beautiful bundt cake bursting with fresh blueberries and a surprising dose of protein to keep you fuelled through the morning from yoghurt and ricotta cheese.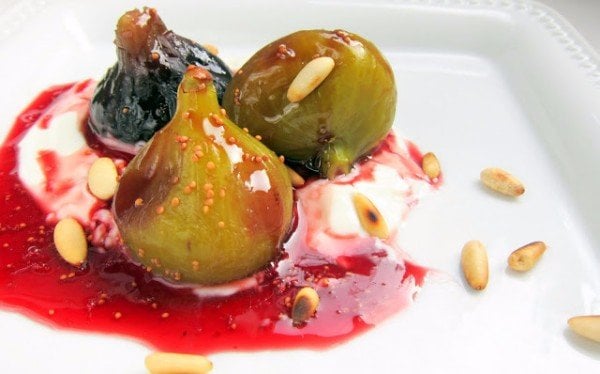 Poached fruit really brings out the best in it. While you can find dried figs all year, their growing season is rather short! They're delicious raw or served wrapped in prosciutto, but this decadent dessert uses wine for "poaching" in the Instant Pot. It's served with yoghurt – another delicious and easy pressure cooker creation – and toasted pine nuts where the Saute function comes in handy.
Naturally, we had to add some savoury food to the list! Cherries pair up perfectly with farro in this healthy grain salad. Cherries are a classic summer food; you can probably recall red-stained hands from snacking or pitting them for baking. This simple salad is rich in flavour from some apple cider vinegar and lemon in the mix, plus a glug of olive oil and sprigs of fresh mint. This is the summer side dish!
8. Mango chutney from Every Nook & Cranny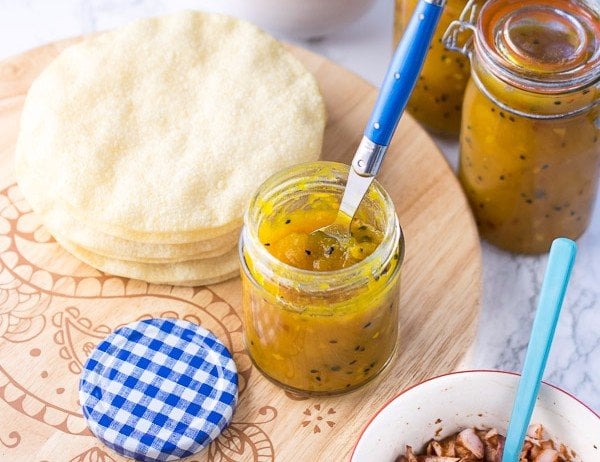 Chutney could be described as a savoury jam made with fruit, and mango is a pretty common contender… with good reason! Chutney is served with Indian food, British-Indian fusion, and Indian food. If you're feeling extra inspired, might we recommend homemade dosas? A good chutney spread is best accompanied by Indian pancakes!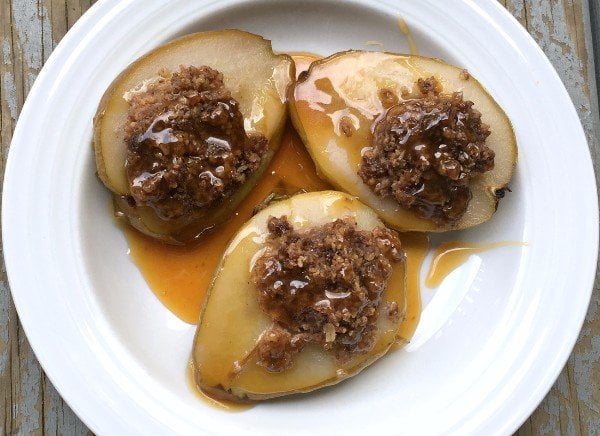 Pears are a bit more seasonal than apples are during the summer months, but they still have that "comfort food" capacity to them. Take this recipe, for example. If we didn't catch you at "salted caramel sauce," perhaps you'll be intrigued by the stuffing, made from oats, walnuts, raisins, and warm spices to cosy up with on those nights with a chill in the air.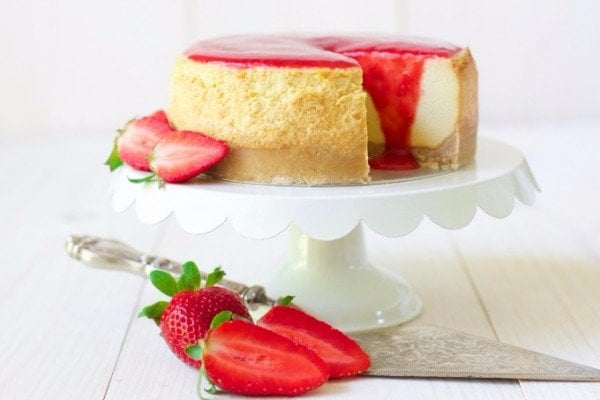 How fabulous does that strawberry glaze look? Put those juicy, extra-sweet berries to good use. You can see all of our favourite Instant Pot cheesecake recipes here, but this one… well, it takes the cake. Plus, you can feel good about indulging in it! It's grain-free and refined sugar-free.
There's a slight problem with having an entire cheesecake just, y'know, hanging out on the counter; it's tempting! Instead, opt for single serving cheesecakes. These guys are bursting with summer's bounty in the form of fresh, tart raspberries, whipped with luscious white chocolate. Bonus: they're adorable!
12. Peach cobbler from Southern Family Fun
Cobbler couldn't be easier. It's a "dump dessert," basically, which means you can set it and forget it without much effort. This recipe calls for preserves, so you can make your own, or you can just use fresh peaches instead which cuts back on the sugar in the recipe.
13. Raspberry curd from Pressure Cooking Today
Curd is a lovely addition to yoghurt or slathered on toast. It's deliciously sweet and creamier than jam or preserves, thanks to the egg yolk and the butter. If decadence is your thing, then curd is your recipe. Preserve seasonal raspberries with this tasty pressure cooker curd.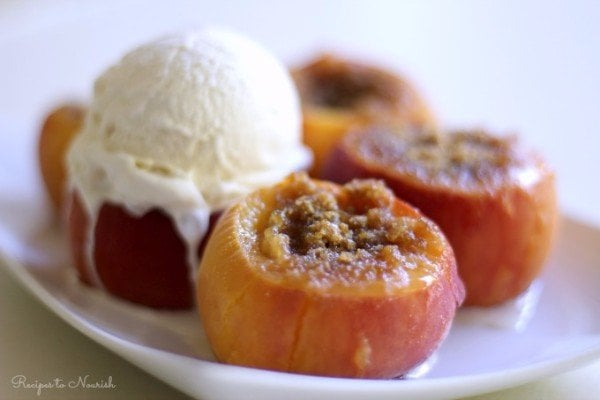 We had stuffed pears on the list, but how about some stuffed peaches? Either way you go, you'll get gorgeous results. This filling is grain-free using cassava flour, too, so it's suitable for those on a paleo diet. These are fantastic for serving with a scoop of vanilla bean ice cream. Now, if only we could get the Instant Pot to make that…
Lemon and coconut are both summer fruits, but they're a little less "snack-able" than most others. What to do, then? Bake, of course! These lemon pudding cups are perfect for a cool-down in the afternoon, a sweet tooth after dinner, or packing up in lunchboxes for a healthy treat the kids will love.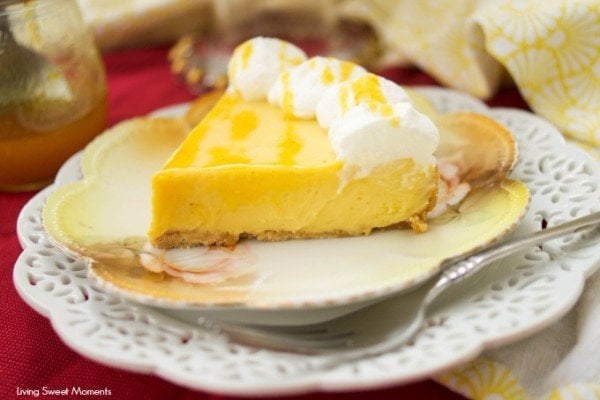 Passion fruit is an underutilised fruit across the boards. It's a fun fruit to crack open with a sweet and tart jelly inside. It's worth experimenting with. Step outside of the box with this beautiful summery slice. It features both a passion fruit filling and a passion fruit coulis. It's safe to say we're passionate about this pie!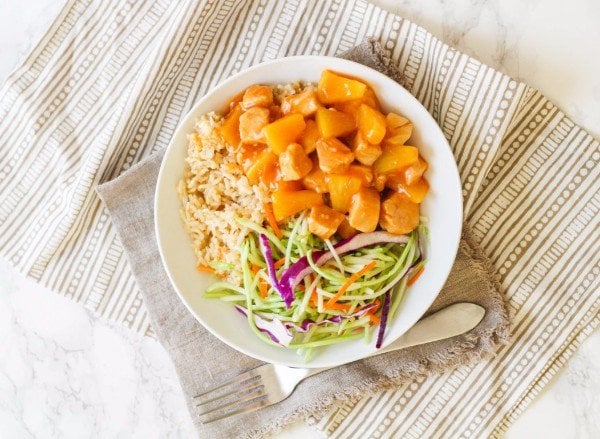 Pineapple is a sign of summer. It's a delicious, juicy snack poolside, and it makes a nice addition to a smoothie. It's also a good option for making Asian cuisine at home. It pairs wonderfully with tender chicken and a sweet and sour sauce, served over rice. Skip takeaway for this highly palatable dinner (and save some for leftovers).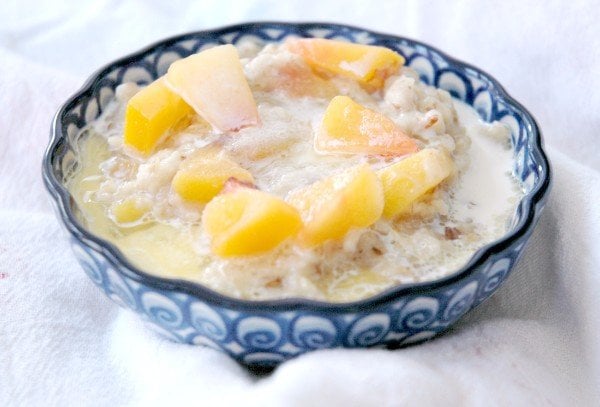 If you're playing by the rules, dessert isn't in the books for breakfast. That is, until you dress up your A.M. bowl of porridge peaches and cream-style. This is a quick and easy way to fuel up right out of bed, and you could also prepare it the night before.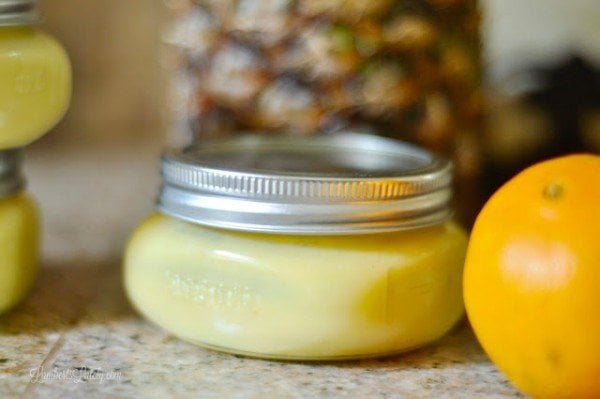 Pineapple + citrus = swoon city. This curd is worth making for a stash of summer to tuck into during those long, winter months. It has that tropical feeling that will take you back to the beach in the midst of January.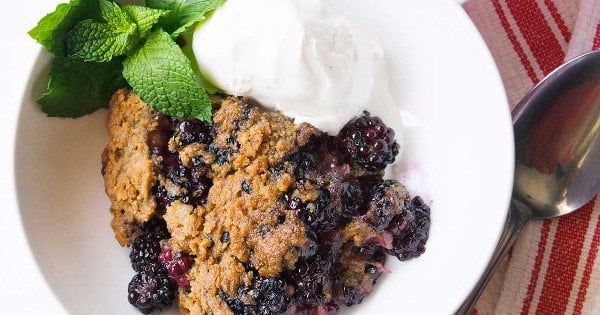 We've basically covered all the berries by now besides the blackberry. Don't underestimate it, though. It makes a lovely cobbler! This recipe is gluten-free, grain-free, refined sugar-free, and all-around paleo-friendly. You get the drift. This is your healthy cobbler go-to, no matter which berry you're using.
If you're feeling inspired by our fruit recipes for the Instant Pot, make sure to share this roundup. Happy cooking. Stay cool out there!