These Instant Pot breakfast recipes and ideas prove that the pressure cooker is not just for soups and beef stews. You can make creamy porridge, poached eggs, baked beans and even pancakes.
---
Whether you want to use your Instant Pot to make a few breakfast options ahead of time, or you need a more hands-off cooking approach first thing in the morning (more time in the shower, yay!), we've put together some wonderful ideas for how to use your pressure cooker to break the fast.
You'll be surprised to learn that the Instant Pot can be used in so many ways when it comes to breakfast meals. Not only can you make oatmeal, but eggs, chorizo, potatoes, cheese, and yoghurt as well. Many of the meals below can be customised to your liking by adding and subtracting ingredients, so think of these as meal templates. Let' start with the most obvious Instant Pot breakfast option!
Instant Pot Breakfast Oats & Porridge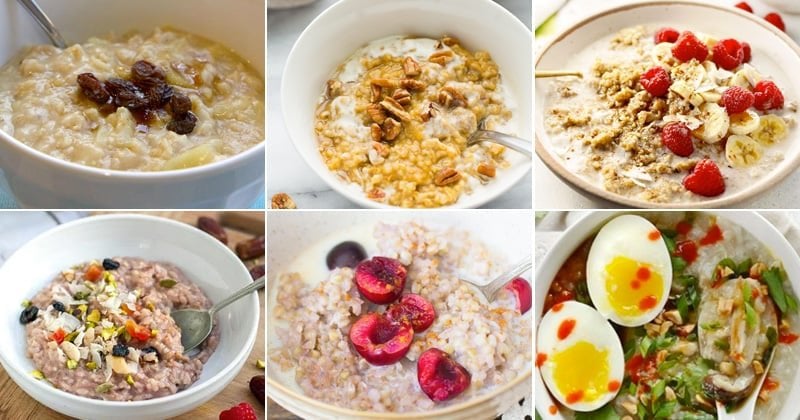 Oats and porridge are delicious comfort food that can be made in just a few minutes with your Instant Pot. For the fall, try the apple and cinnamon oatmeal from The Typical Mom, or if pumpkin and maple are more your style, check out the creamy oats from Meaningful Eats blog.
Sometimes you need to detox from your normal diet, which is where the detox quinoa bowls from Detoxinista blog come in; other times you need something a little richer like a nice rice pudding for dessert that is gluten-free, dairy-free, and vegan-friendly. Also, check out this hearty buckwheat porridge from Nurture My Gut that can be customized by adding cinnamon, cherries, vanilla, or all the above.
When you need a more savory porridge for breakfast (or dinner), rice congee (jook) does the trick and can easily be made with your Instant Pot.
Instant Pot Eggs For Breakfast
Eggs are such a versatile breakfast food, and that is also true when you cook them in the Instant Pot. Did you know you can poach eggs without any boiling water? Check out the recipe at Cooking with Curls to see how it's done.
An egg bake is a delicious dish that doesn't have to take hours anymore. With the Instant Pot, you can have a hearty, cheesy egg bake breakfast in just 15 minutes and five ingredients (from Kitschen Cat). Egg muffins are another great breakfast idea and can be customized to your liking, by adding vegetables and subtracting meat, or mixing everything in for a well-rounded breakfast. This recipe from Pressure Cooking Today can be done in the Instant Pot using silicone muffin molds.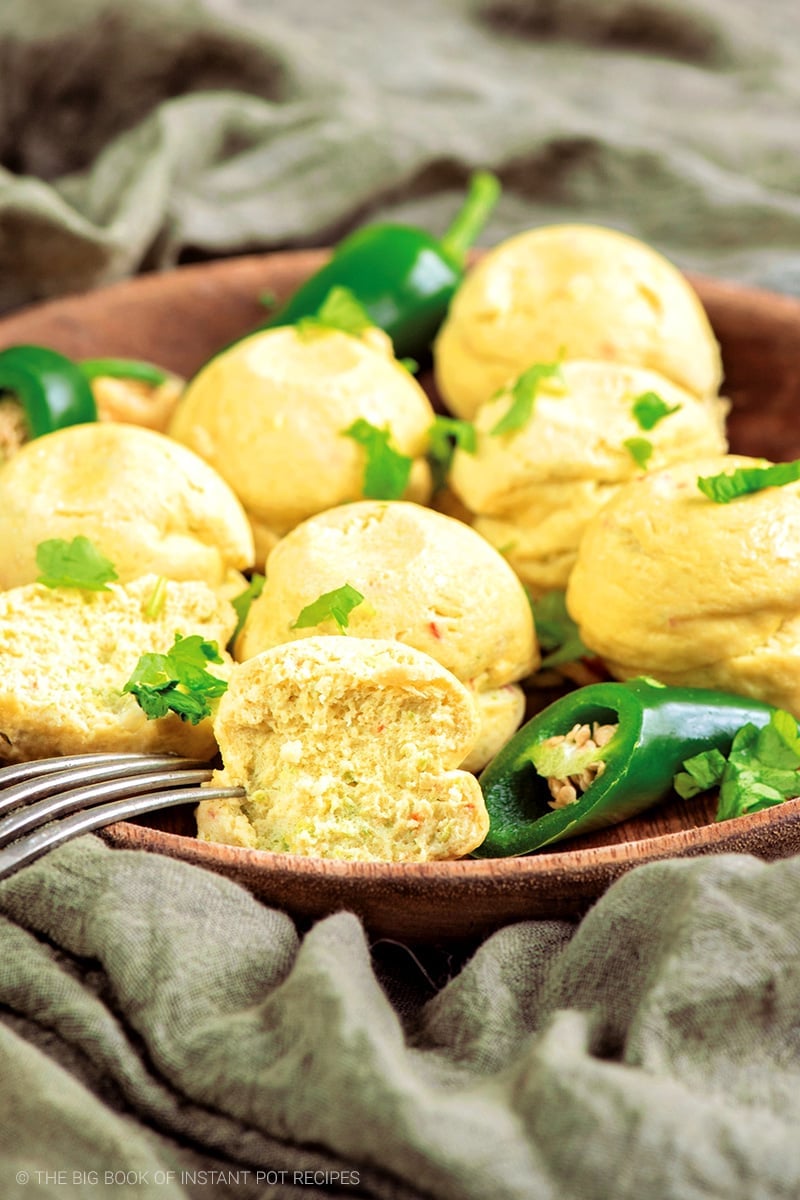 Jalapeño adds a nice kick to this easy to make and convenient egg bites. They can be popped into the microwave for a quick weekday breakfast and are gluten-free and grain-free. Get the recipe here.
When you have a long day ahead of you, sometimes you need more than eggs or oatmeal for breakfast. Add Instant Pot baked beans to your meal when you crave something a little heartier. Breakfast hash is another dish that is hearty and easy to make your own. This recipe calls for bacon, potatoes, and eggs, but you could easily add in vegetables and substitute different meats. It doesn't get any better – or easier – than chorizo and potato hash from Recipe This. With just a few ingredients and 15-minute cook time, you will have a traditional Spanish meal.
Instant Pot Pancakes & French Toast
Love big fluffy pancakes but hate the mess of making them? The giant Instant Pot pancake recipe from Kirbie Cravings is just what you need. All you have to do is put the batter in the pot and it cooks up in just five minutes. French toast is another breakfast favorite that can be done in the Instant Pot. This recipe from Wondermom Wannabe is considered a casserole because you break the bread up into easy to eat pieces and it only takes 15 minutes. For another take on French toast, try cranberry baked French toast from Pressure Cooking Today.
Yogurt is pretty much a staple in any household, but do you really want all that added sugar? Making your own yogurt with fruit in the Instant Pot takes only a few minutes and can be tailored to your liking. Slap Dash Mom has a great and simple recipe you can try.
When you need more protein, try making Greek yoghurt. Add in some vanilla or honey for a more sophisticated taste. Instead of using regular milk for your yoghurt, try coconut cream or milk for tasty coconut yoghurt. Try this recipe from The Primal Desire. Once you are done, you can add fruit toppings for a tropical combination.
A cup of coffee. Warm toast. Melted butter. Your favorite jam or marmalade. Isn't that a perfect breakfast scene? Making your own marmalade and jams is a great way to use up seasonal fruit, and you can make a large batch to use gifts for someone special's day or for your family. There are lots of jam recipes you can make in the Instant Pot which will cut down on time while preserving more nutrients and flavor. Blood oranges have a unique taste that is enhanced even further when you make them in this marmalade recipe from Every Nook & Cranny. If the classic jam is more your style, check out Mama Instincts' strawberry jam.
Instant Pot Ricotta & Cottage Cheese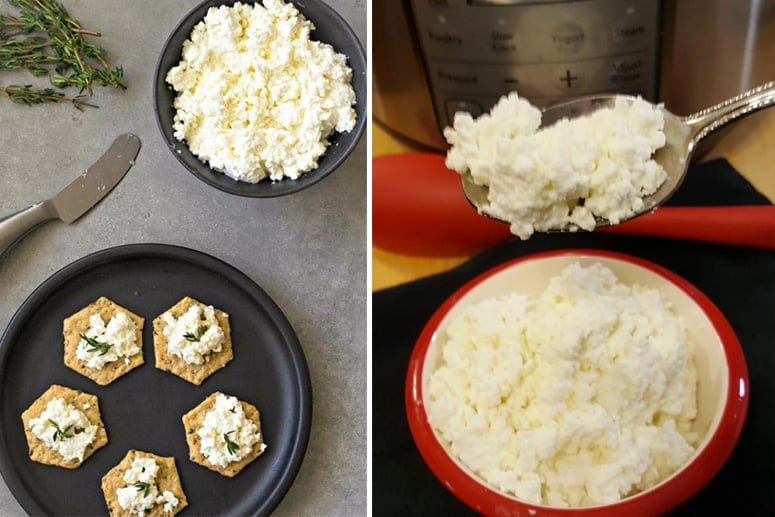 The Instant Pot can also make cottage cheese and ricotta cheese. There is nothing better than homemade cottage cheese served on top of toast with cinnamon and honey for toppings. Try this Instant Pot cottage cheese recipe from This Old Gal. For ricotta cheese checkout Real Food Real Deals, try serving it over toast with banana and maple syrup. It will be smooth, fruity and filling.
Instant Pot Breakfast Cake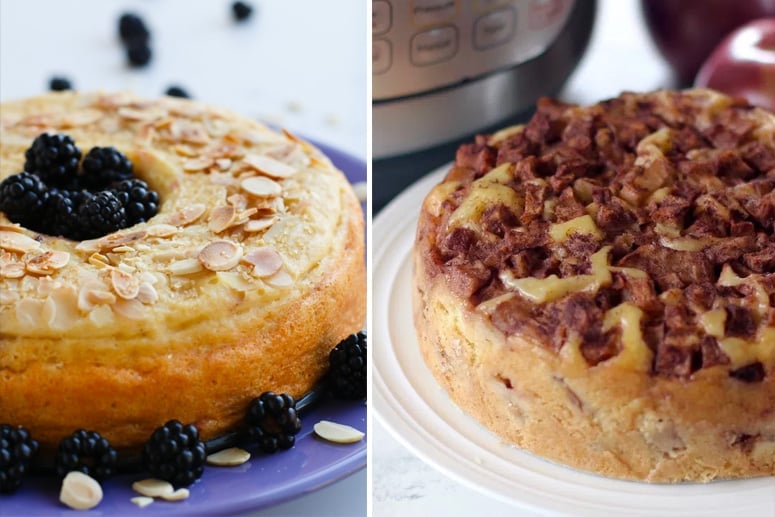 Who says you can't have cake for breakfast? This blackberry almond breakfast cake has everything you need including antioxidants, whole grains, and protein. Best of all, when you tell your kids they are going to have cake for breakfast, they are less likely to argue with you about sitting at the table. A fresh apple cake is another option for an instant breakfast treat or a dessert cake; check out the apple cake recipe from Ministry of Curry.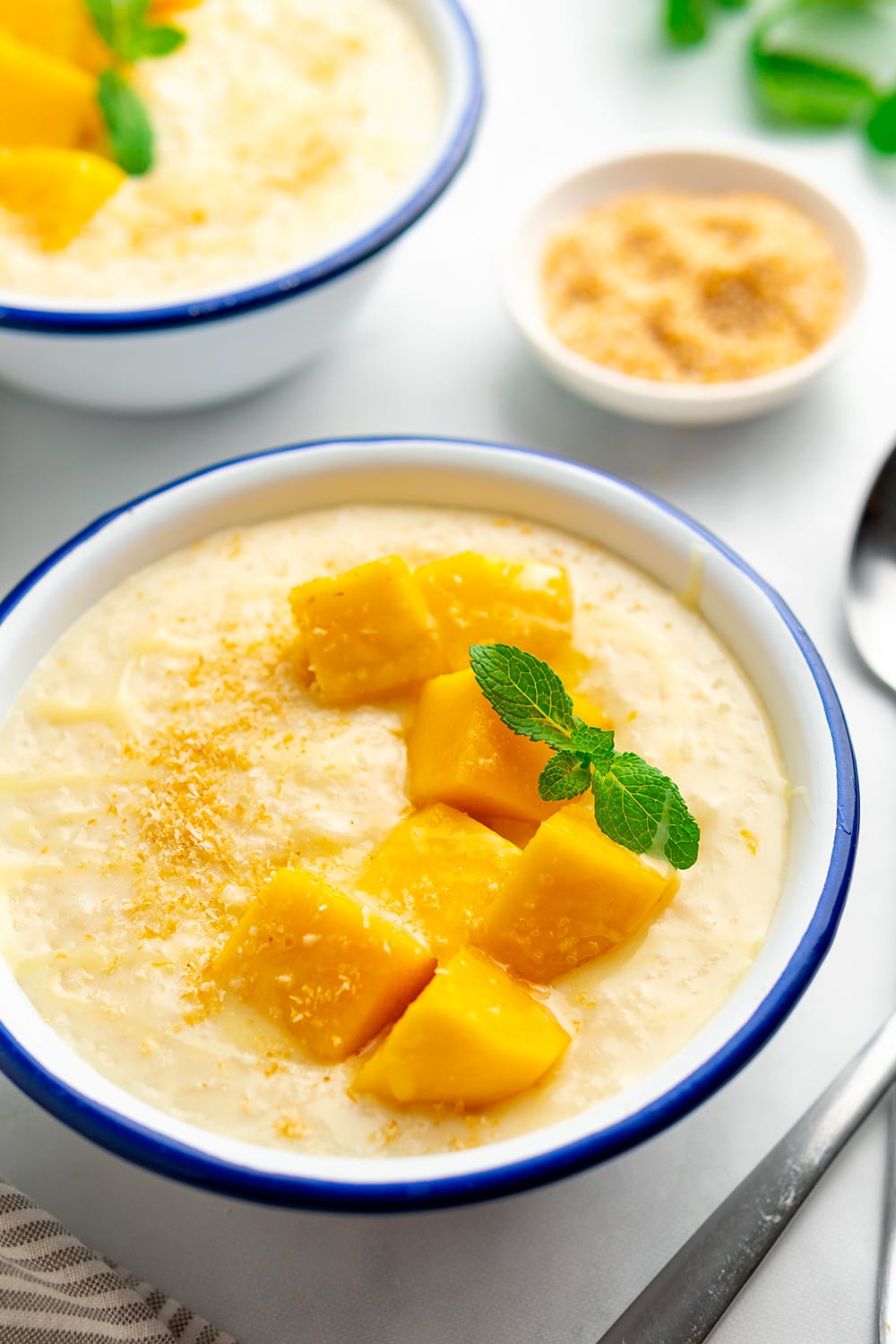 Get ready to transport your taste buds to a tropical paradise with this Instant Pot coconut rice pudding with mango recipe! It's a fusion of traditional rice pudding and a popular Southeast Asian dessert called mango sticky rice. Get the recipe here.
Have you found any favorites in this breakfast roundup? What will you make for your next morning meal or during your meal prep on the weekend? Share with us below!
---