In this Instant Pot Viva review and comparison post, you'll learn more about this model and how it stacks up compared to other Instant Pot pressure cooker versions.
---
There are quite a few versions of the Instant Pot on the market now, and size or Bluetooth capabilities aren't the only things to consider. Even if you've got your eyes set on the standard 6-quart capacity, there are multiple options to choose from. One of those is the 6-quart Instant Pot Viva. Today, we're sharing what we love about this version, what sets it apart from others, and everything else you need to know about it.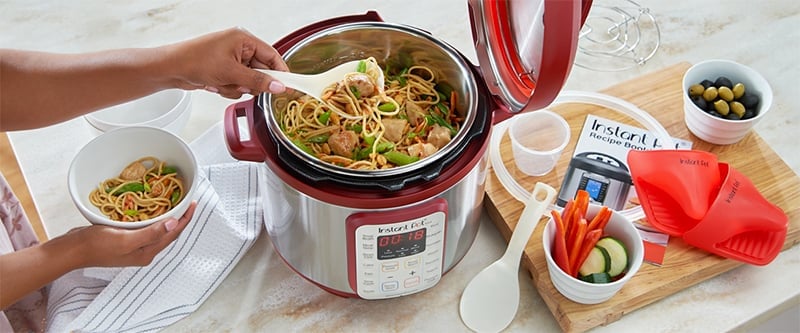 In terms of weight and size, the Instant Pot Viva is comparable to almost all other 6-quart versions at around 12 lbs or 5 kg. With the exception of the slightly bulkier Max and Smart BT versions, the Viva is a rather lightweight choice.
When it comes to safety features, most versions of the Instant Pot feature ten unique safety features while others include 11-13. The Viva is perfectly safe to use and intuitively so. These features include steam release, an anti-block shield, the safety lid lock, lid position detection, automatic temperature control, overheat protection which prevents burning, automatic pressure control, electrical and thermal fuses, and leaky lid detection.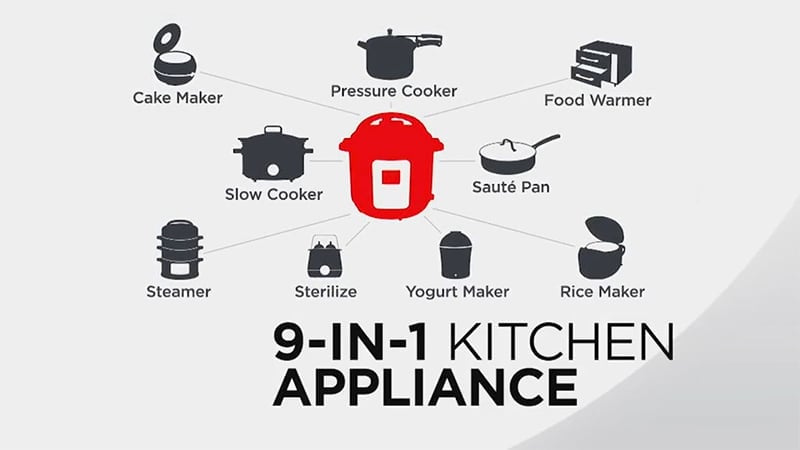 The Viva has 15 built-in settings for simple cooking that even the most amateur chef can figure out. Both the Lux and the Duo have 10-14 built-in settings, making the Viva a great choice for someone who wants a little more easy functionality. Only the Ultra, Max, and Smart BT outdo it in this regard. The settings included with the Viva include soup, meat/stew, chili, cake, egg, slow cook, saute, rice, multigrain, steam, sterilise, porridge, warm, yoghurt, and pressure cooking. The cake and egg buttons are fairly unique to this version.
The Lux series features only high pressure while the Viva and other options include the ability to cook at both high pressure and low pressure. This flexibility is great for cooking delicate items like vegetables or seafood.
For cooking time, the Instant Pot Viva cooks for up to four hours at a time. This is suitable for most needs – even roasts and bone broth – so it's a solid choice for any cook. If you're looking for longer cooking time potential, you should check out the Instant Pot Ultra which can cook for up to six hours.
Additional notable features of the Instant Pot Viva include its ability to remember three customised settings per program, the functionality of turning sound on or off, and delayed start cooking time by up to 24 hours. Overall, this model is incredibly versatile, functional, and comparable to most other models.
If you're looking for where to buy your Instant Pot, the only place to purchase the Instant Pot Viva is from QVC. The main benefit is the ability to make payments on the Instant Pot which can help you bite the bullet on a bigger purchase if you don't have the cash to spend up front. Now that's a good enough incentive to go for Viva!
---