School is in session and we want our students to be well-fed while away. These easy school dorm Instant Pot recipes are great for all you cooks with small spaces and no stove. You can make speedy breakfast muffins, Tuesdays tacos and Sunday pancakes with just one appliance.
---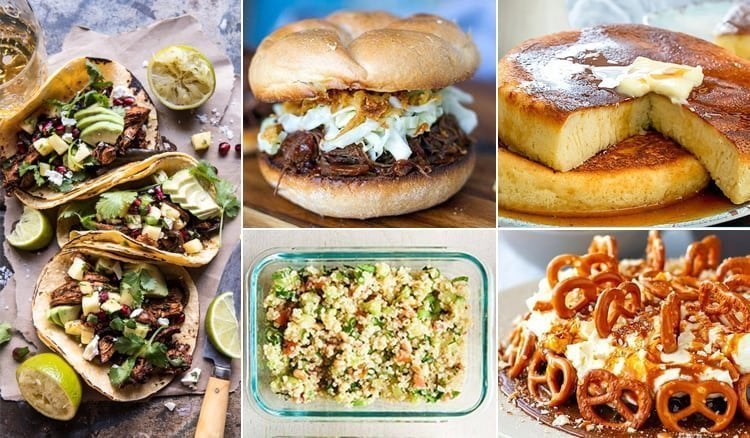 Are you ready for school? Seems like it always comes quicker than we would like. Whether you are a parent or a student reading this, we know the whole process is an exciting bittersweet adventure of the unknown. The last thing you need to worry about is the basic necessity of eating.
So many students survive on the college staple: ramen. It's cheap, fast and easy. But, this is the time when you need the best nutrients for your brain to function and dried ramen noodles just don't cut it. Good thing we have more choices now and the Instant Pot has enabled a new approach to cooking.
Check with the dorm building rules to see what's allowed and consider the space that the Instant Pot would take up. A 3-quart size may be ideal for your circumstance. Each college or university is different. Some have meal plans set up for students. Some dorms have no kitchen or sink accesses, yet others may look like fully fledge apartments.
By the time a student is a junior or senior they also may be anxious to get their own small apartment or move into a sorority or fraternity house. Taking steps towards independent adulthood includes feeding oneself, right?
Even if a student still lives at home, they can still learn to use the pressure cooker to be more independent with their meal choices. So much focus is on education but let's not forget the subject of home economics which includes cooking and is invaluable for life.
We've gathered a collection of student-friendly, school dorm Instant Pot meals and recipes that are easy to make with minimal ingredients for prep time and space. We've broken them down into meal categories.
---
Breakfast…The Most Important Meal of the Day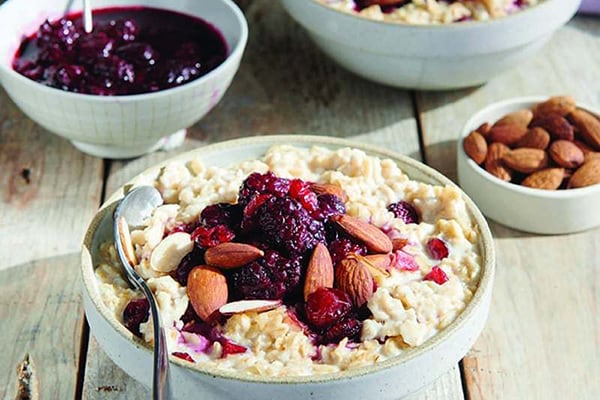 Wake up to this Steel-Cut Oatmeal with Cranberries and Almonds in the morning. It is the perfect simple portion-sized breakfast to enjoy right before class.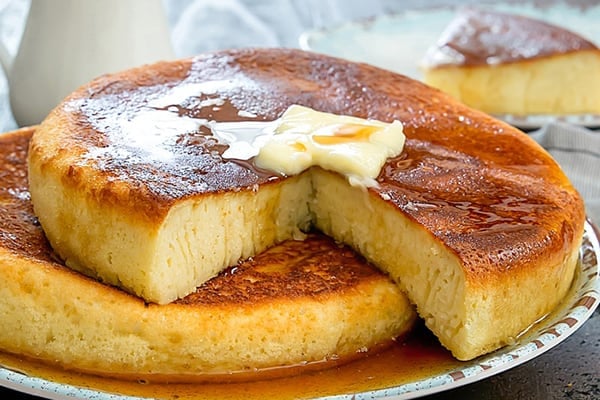 This enormous pancake is big enough to feed several people so invite your neighbours over and make some friends. This Japanese-style pancake will be very thick, with a tight crumb giving them a slightly chewy texture and they have a crispy top and are sweeter than traditional pancakes. Recipe from Kirbie Cravings.

This easy Instant Pot Oatmeal with Chocolate recipe will produce glorious, chocolate-y oatmeal that is perfect for Vegan and Gluten-Free breakfast diets. Anyone who has cooked oats knows they stick easily. The Pot-in-Pot method makes this recipe clean up a little easier. Recipe from Recipes From A Pantry.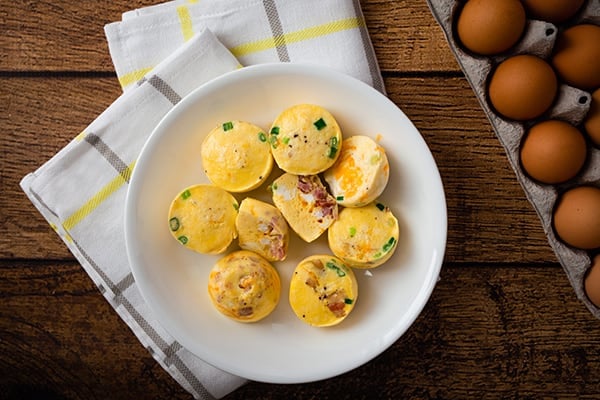 Avoid spending money on Starbucks sous vide egg bites (crustless mini quiches). Remember that all adds up. At a fraction of the cost, you make them at home. These ham and cheese egg muffins are great to make ahead for a quick breakfast on the go. Recipe from Pressure Cooking Today.
---
Lunch on the Run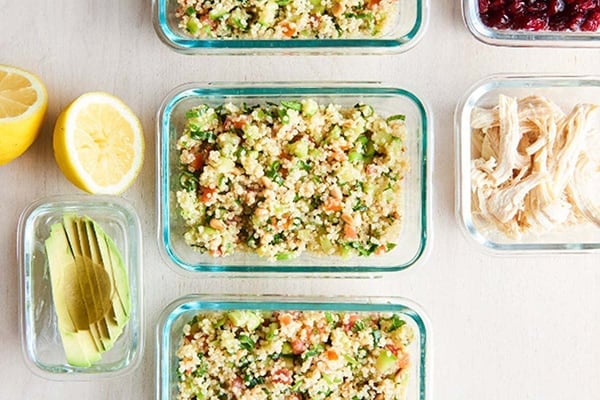 This Instant Pot quinoa is so fluffy, full of chewy texture, and pairs well with bright flavors of fresh lemon juice and herbs for a great grab-and-go meal prep lunch to take with you on the go.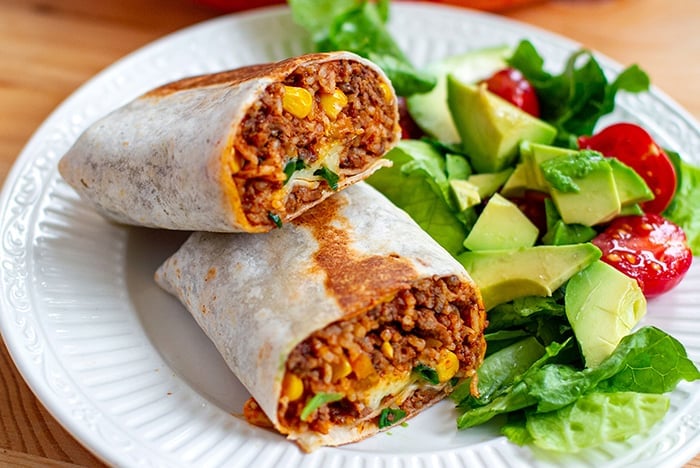 These fabulous Tex Me burritos feature tasty, spiced rice, beef and corn filling, grated cheese and fresh cilantro wrapped in a soft tortilla. Grill for a crispy finish, serve right away, or make-ahead for later as they store and freeze well.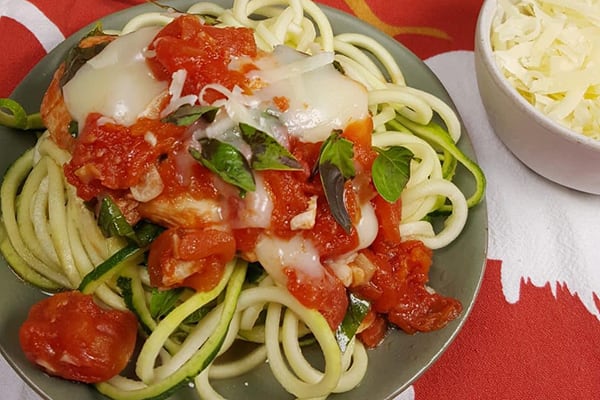 Pressure Cooker Bruschetta Chicken with Zoodles is a dump and push, Low Carb, Gluten-Free, Keto meal that tastes like a million bucks. But won't cost you a million nor cause you to gain the freshman 15. Recipe from This Old Gal.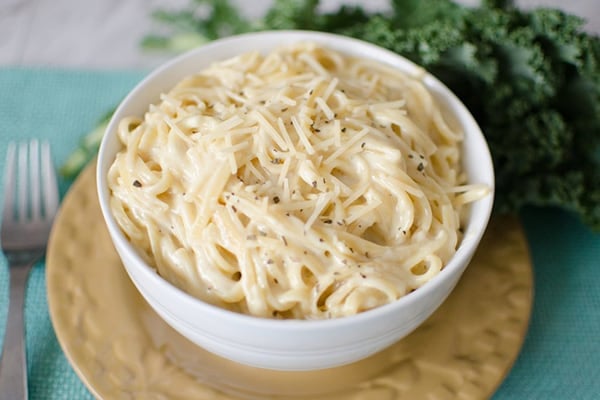 Who doesn't love alfredo and pasta! You simply can't go wrong with this dish for a tasty fast meal. It's a fool-proof recipe, great for Instant Pot newbies. Recipe from Cooking with Karli.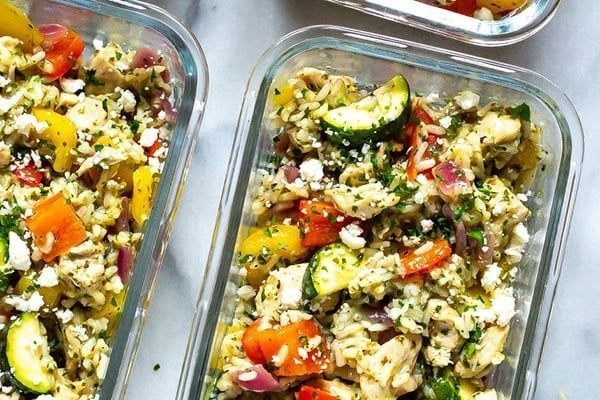 This Instant Pot Greek Chicken and Rice is a delicious dump dinner recipe made with bell peppers, zucchini, and feta cheese along with some lemon juice, parsley and oregano! You can meal prep this dish on Sunday night, package it up in containers for a week of grab and go lunches. Recipe from Eating Instantly.
---
Soups When Mom's Not There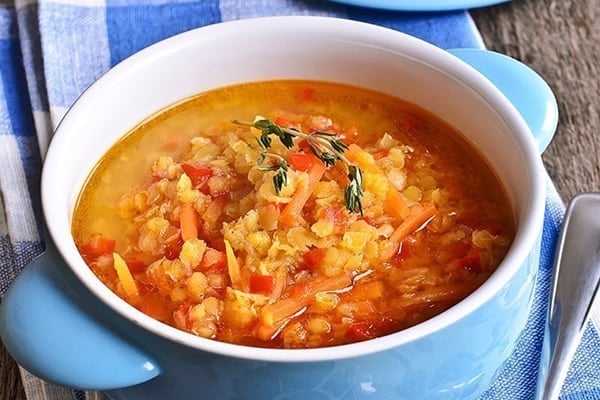 This healthy and nutritious vegan-friendly and gluten-free Instant Pot lentil soup are low in calories, full of veggies and high in fiber. This lentil soup recipe is a great template and you can add many different foods and ingredients to create a new variation. Recipe from Instant Pot Eats.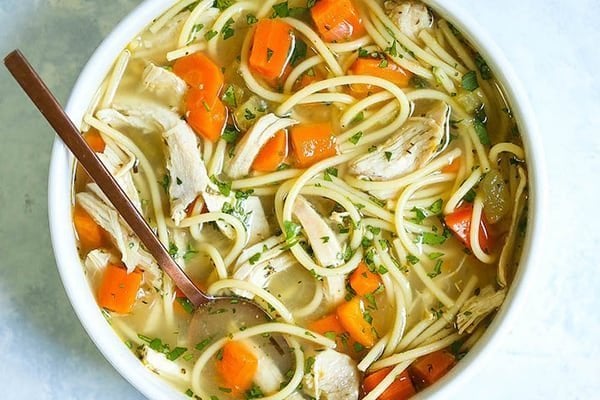 When you are sick all you want is your mom. This is the easiest and quickest homemade chicken noodle soup you will ever make in your pressure cooker! Tastes just like mom's cozy, flu-fighting, homestyle soup! Recipe from Damn Delicious.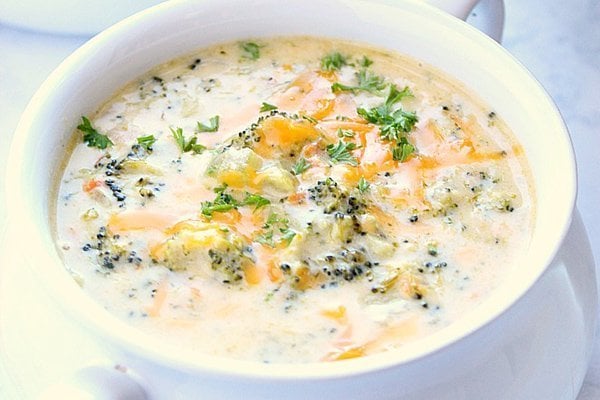 This creamy and delicious veggie-packed soup is perfect for cold weather while studying for exams. Getting veggies in to help your brain and cheese just makes everything much better. Recipe from Crunchy Creamy Sweet.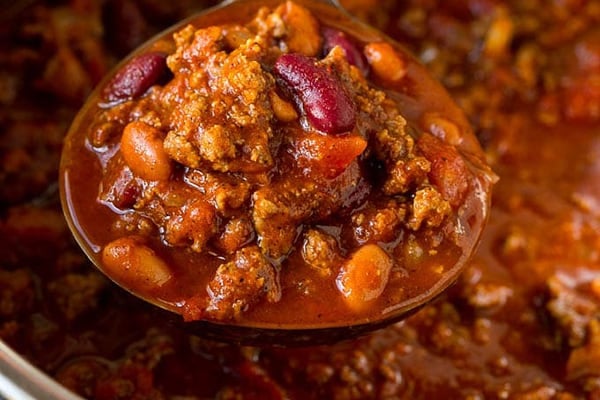 When you are craving some chili and everyone in the room is tired of ordering pizza. This Instant Pot chili will make everyone feel warm and cozy. It's a blend of beef, beans, tomatoes and spices, all simmered together in a pressure cooker until tender and flavorful. Recipe from Dinner at the Zoo.
---
Study Snacks for the Brain and Belly
Do you love chai tea with all the aromatic spices of cardamom, cinnamon, ginger, and clove, and honey? This Instant Pot rice pudding is made with warm chai spices and sweet dates for an Indian-inspired pick-me-up treat. It's vegan, dairy-free and gluten-free. Recipe from Instant Pot Eats.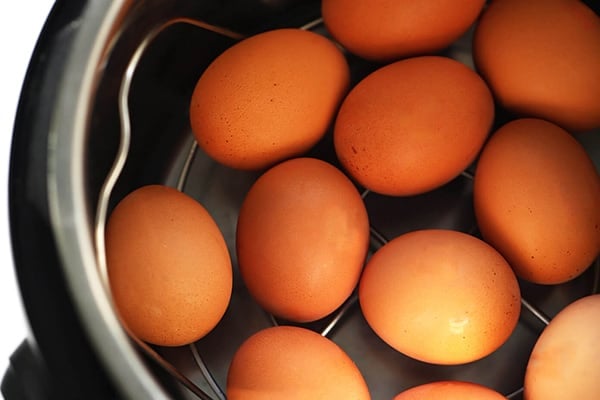 The Instant Pot just takes 100% of the guesswork out of making the perfect hard-boiled eggs. Especially, if you don't even have a stove to boil water. Boiled eggs are a great source of protein to keep you going. Recipe from Gimme Some Oven.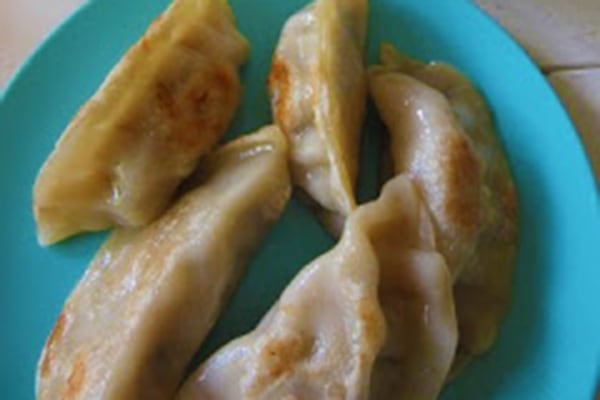 You might not have the fridge space for a whole Costco bag of potsticker dumplings but if you can it's worth taking up space. These are great healthy snacks that can turn into a meal by just adding some rice. Recipe from The Backyard Farmwife Recipes.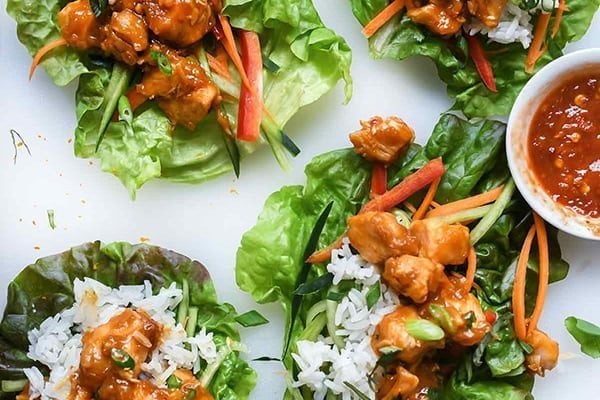 This chili-flavored orange chicken lettuce wrap recipe is incredibly easy to make and it's low-carb. Trade-in those slices of pizza and fries for some clean eating. Recipe from Foodie Crush.
---
Dinner Dates to Impress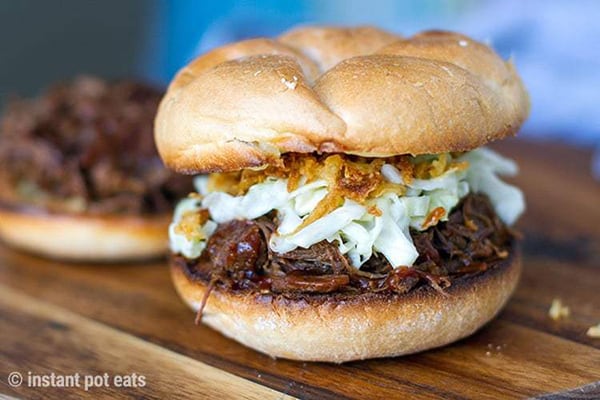 Creamy coleslaw, BBQ beef and cheese and garlic grilled buns in one perfect bite. Any carnivore with an appetite will instantly fall in love with you. Recipe from Instant Pot Eats.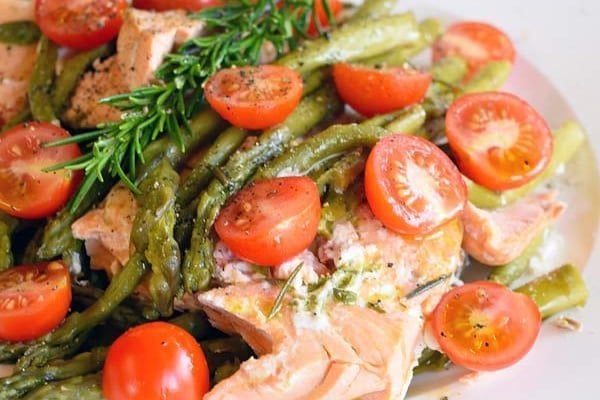 No one has time to remember to thaw out frozen stuff. So this recipe is perfect for throwing in frozen salmon and cooking in minutes to impress anyone waiting for your attention. Recipe from The Gracious Pantry.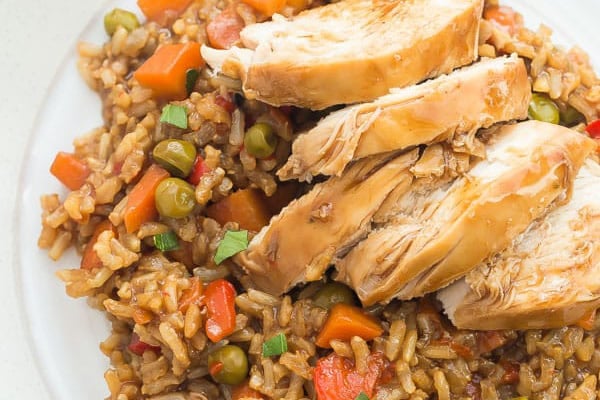 This Instant Pot Teriyaki Chicken and Rice is an easy dinner recipe made completely in one pot! Loaded with vegetables and covered in a sweet, tangy teriyaki sauce that cooks all together. A healthy dinner that comes together in minutes with no extra pots! Recipe from The Recipe Rebel.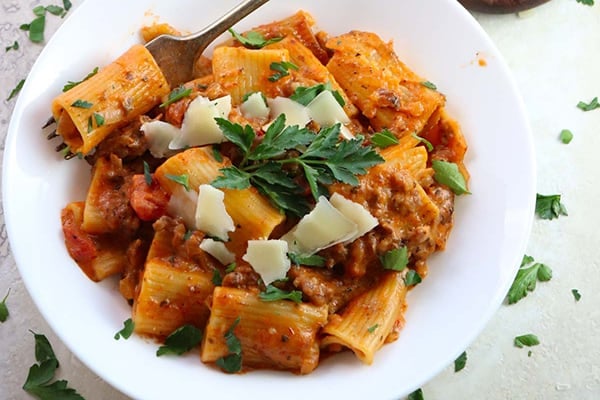 A dinner that everyone will love! It is a big yummy pot of pasta, Italian sausage, garlic, onions, and spices, all mixed with a heavenly tomato sauce with just a touch of cream. Since it's all made in your Instant Pot, you have more time to relax… or shower… or sleep… or do the homework. Recipe from Mom's Dinner.
---
Friday Night Party Night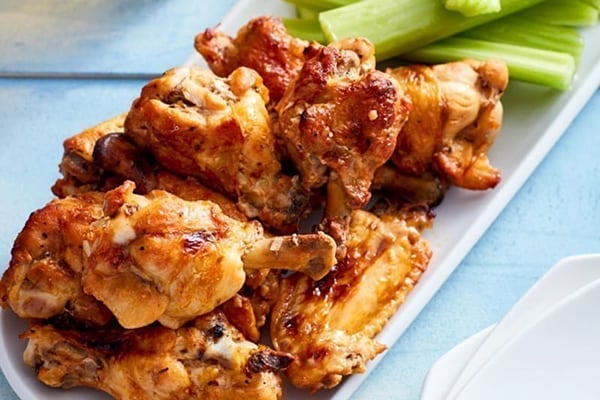 If you're looking for a super fast and easy recipe for how to make Instant Pot buffalo chicken wings from frozen, this is it! Smothered in the delicious buttery hot sauce; everyone will be licking their fingers! This recipe is from the cookbook From Freezer To Instant Pot by Bruce Weinstein and Mark Scarbrough. Recipe from Instant Pot Eats.
Made with sweet chili sauce and grape jelly; perfect for a quick appetizer recipe for parties or game day! Just 3 ingredients make this so easy. Recipe from Meatloaf and Melodrama.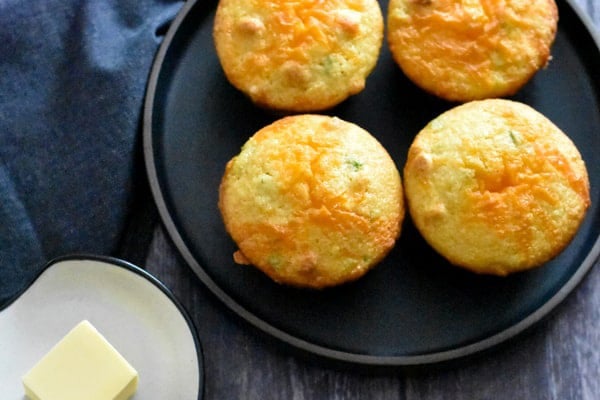 This Jalapeño Cornbread should be a staple on game-days. Chopped pickled jalapeños and shredded sharp cheddar added to the batter, so every bite tastes a little sweet, cheesy and has a little kick from the jalapeños. Recipe from Spice Cravings.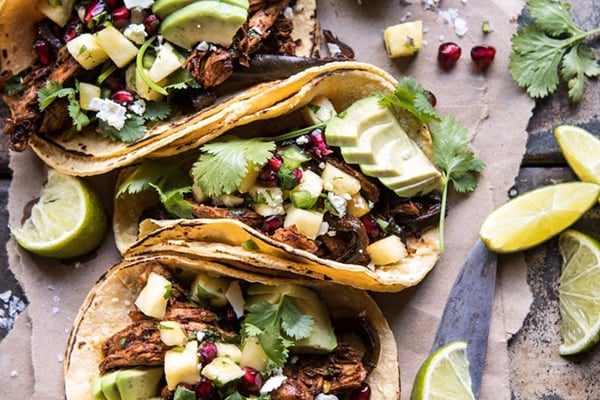 Tacos are probably one of the most loved foods and the easiest to feed a crowd. This pomegranate pineapple salsa is what sets these tacos apart from the rest. No one will be running to Taco Bell after this. Recipe from Half Baked Harvest.
---
Sweet Treat Rewards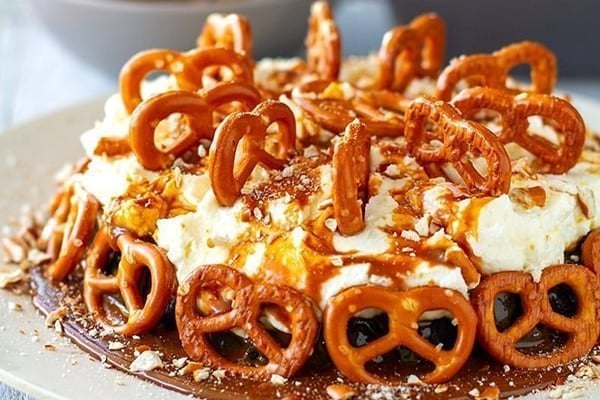 What do you do when you have no oven but want cake? Most people use their Instant Pot for savory but guess what it does sweet also! Enjoy this indulgent high on sugar cake while you are young and can handle it. Recipe from Instant Pot Eats.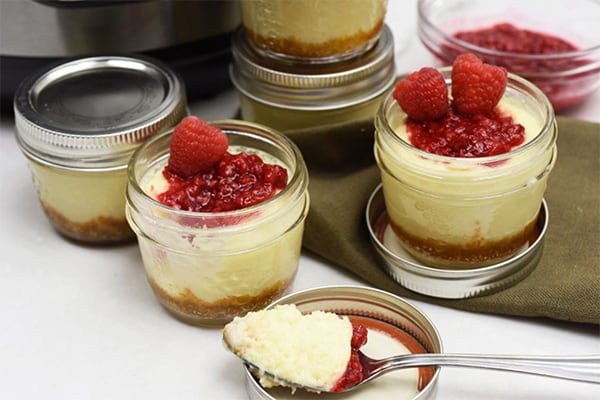 Using an electric pressure cooker, you can make a bunch of little Mason jar cheesecakes with just seven minutes of cooking time. You can fill up your little fridge with single-serving cheesecakes ready to be popped into a lunch bag, brought to a party or simply stockpiled for a quick mid-week dessert. Recipe from The Star.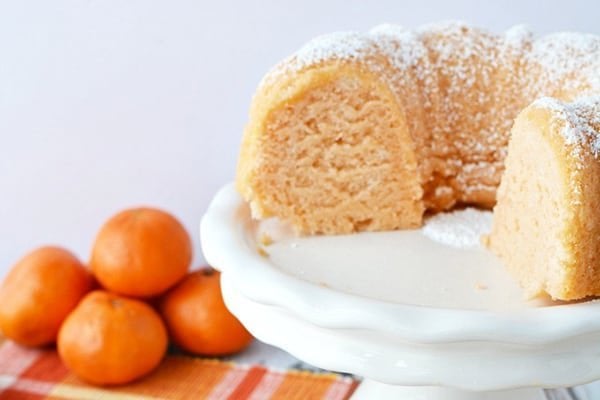 Do you drink soda? Perfect because that's what you need for this 3 ingredient cake to serve up right before spring break. Recipe from The Rebel Chick.

Brownies are the comfort food of all desserts. They just remind you of home and childhood. It's a great dessert to share with others or hoard in your room. Recipe from Fork to Spoon.
Extra-Curricular Reading
15+ Super Easy Instant Pot Dump Recipes from Instant Pot Eats
Cookbook for College Students from The Typical Mom
The Instant Pot College Cookbook by Julee Morrison from Instant Pot Official
Top Ten "Take Your Instant Pot to College" Ideas from Quick and Carry
---