From brisket and roast chicken to kugel and matzo ball soup, we've collected Hanukkah inspired Instant Pot recipes to celebrate the Jewish Festival of Lights this December. The pressure cooker can help you enjoy this period with family and friends over many traditional Jewish dishes.
---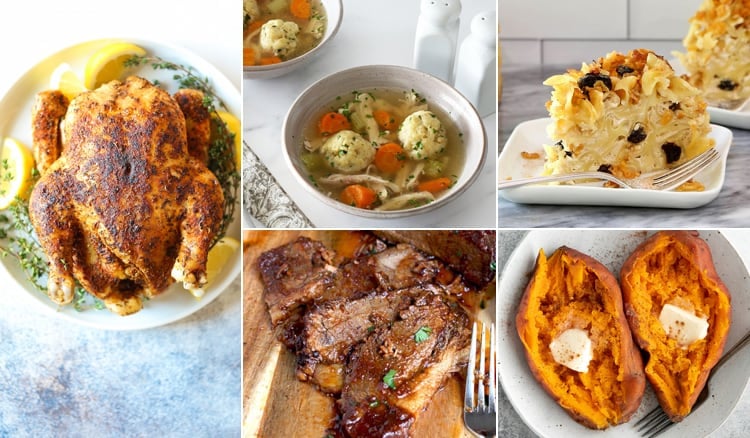 What Is Hannukah?
You might have thought of Hanukkah as the "Jewish Christmas" but it simply falls around the same time. Known also as the 'festival of lights', Hannukah celebrates the rededication of the Second Temple in Jerusalem in the 160s BC and the holiday lasts for 8 days, which fall on slightly different dates each year in late November to early December.
Many modern Jewish families celebrate by lighting the hanukkiah, which is similar to a menorah but has a ninth candle, the Shamash, used to light the other candles. One candle per night of Hanukkah is lit, like Hebrew is read, from right to left. People also play dreidel games and eat certain foods like sufganiyot (similar to jelly donuts) and latkes (fried potato pancakes). Due to the coincidental timing of Christmas and Hanukkah, some Jewish families, especially in America, participate in present exchanges and decorating. For many, this period is a way to spend time with family and enjoy many traditional Jewish dishes.
Learn more about Hanukkah here.
Popular Hanukkah Foods & Dishes
The three most traditional foods eaten during this Jewish holiday period include loukoumades – deep-fried puffs dipped in honey or sugar – or sufganiyot (donuts), pancakes, and latkes. Many kinds of cheese and dairy are also consumed, including cheesecake.
Other Hanukkah favorites include recipes like challah, apple cake, beef brisket, egg noodle casserole, artichoke soup, and lemon butter cookies. Things like roast chicken, matzo ball soup, salmon as well as sides of greens and roasted root vegetables are also present.
---
---
Hanukkah Recipes YOU CAN MAKE In The The Instant Pot
INSTANT POT SLICED Brisket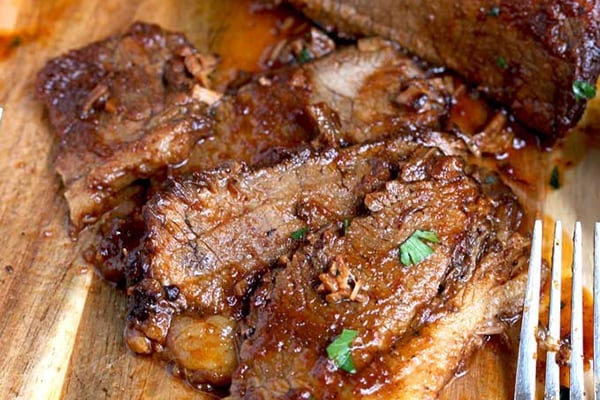 This tender, melt in your mouth BBQ brisket is easy, quick, and delicious. Pressure cooking brisket cuts the cooking time significantly making brisket a meal you can make any time. Recipe from Lemon Blossoms.
Another yummy brisket recipe is from Jo Cooks.
PRESSURE-COOKED Pulled Brisket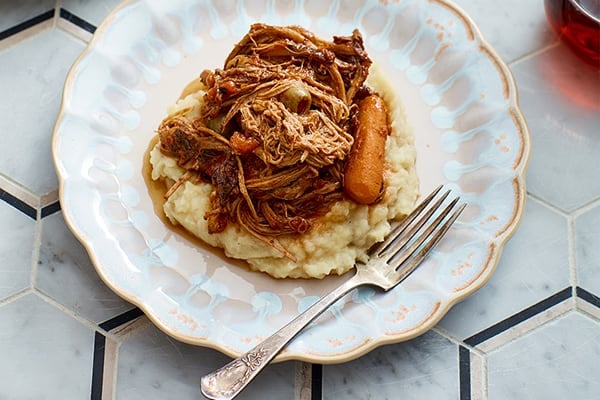 This pulled brisket is a combination of a lot of cultural influences, from a French-inspired braise to Jewish tzimmes turned into Midwestern American comfort food. Brisket can be notoriously fussy but don't worry because your Instant Pot will come to the rescue. Recipe from Instant Pot Official
Instant Pot Kugel

Kugels are casseroles that are usually made with noodles or potatoes. The dish is commonly eaten on Shabbat and many Jewish holidays. For Passover, special gluten-free noodles may be used and there are some kugels made using matzo farfel. This Instant Pot version is made in about half the time it would take to bake a traditional kugel. Recipe from The Spruce Eats.
Matzo Ball Soup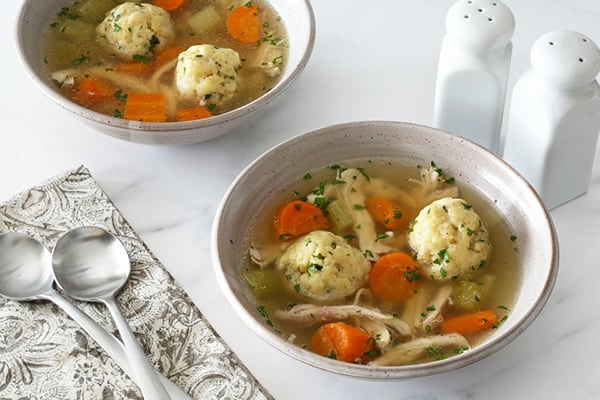 Matzo balls are Jewish dumplings made with matzo meal and they are traditionally served in chicken soup. The one bread allowed during Passover is unleavened matzo. Matzo balls take just a few minutes to mix and shape and then they are simmered in the chicken broth to fluffy, delicious perfection. The broth for this Instant Pot matzo ball soup is so rich, tastes like it's been simmering all day long on the stovetop. Recipe from The Spruce Eats.
ROTISSERIE-STYLE CHICKEN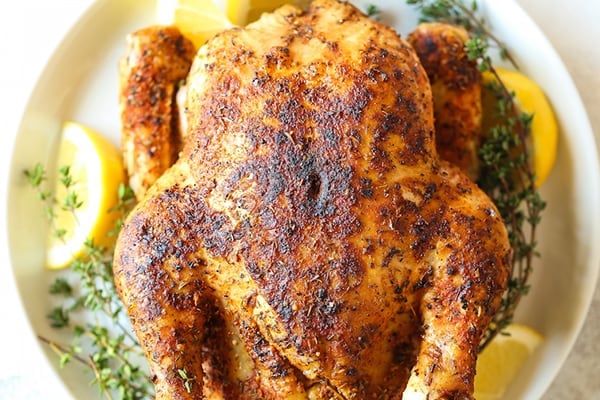 Want a 28-minute whole rotisserie chicken? Yes! The chicken comes out perfectly tender, juicy, and packed with flavor. Recipe from Damn Delicious.
INSTANT POT APPLESAUCE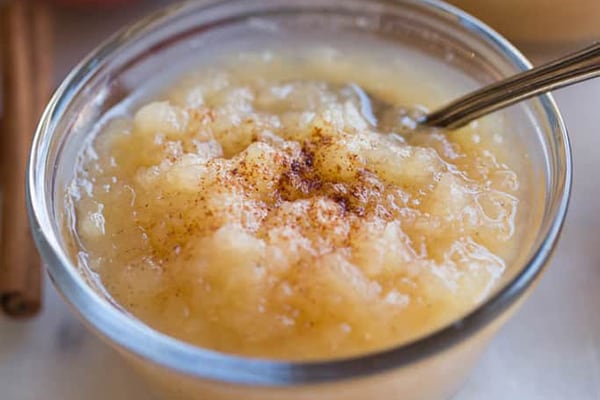 Are you an applesauce snob? Homemade applesauce is just so easy and so GOOD, especially if you have an Instant Pot. This delicious homemade applesauce recipe has no added sugar and can be made in just 15 minutes. Recipe from Tastes Better From Scratch.
New York STYLE Cheesecake
The classic New York cheesecake is a great jumping-off place for all other Instant Pot cheesecake recipes. Rich and satisfying, perfect in its simplicity. Recipe from Traditional Cooking School.
Instant Pot Sweet Potatoes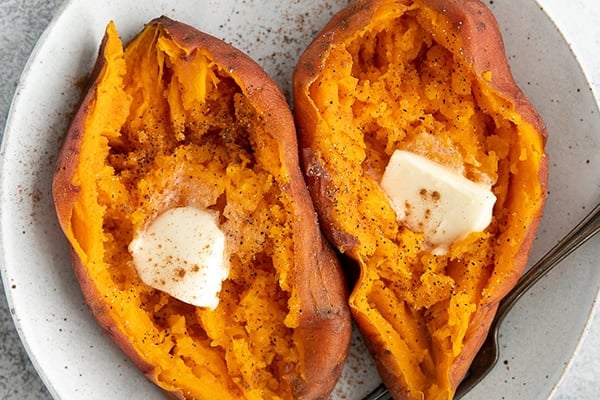 These sweet potatoes are quick, easy, and guaranteed delicious with creamy, fluffy, and deliciously silky insides. These will go fabulously with the brisket or roast chicken on your festive table. Recipe from The Forked Spoon.
GIANT INSTANT POT PANCAKE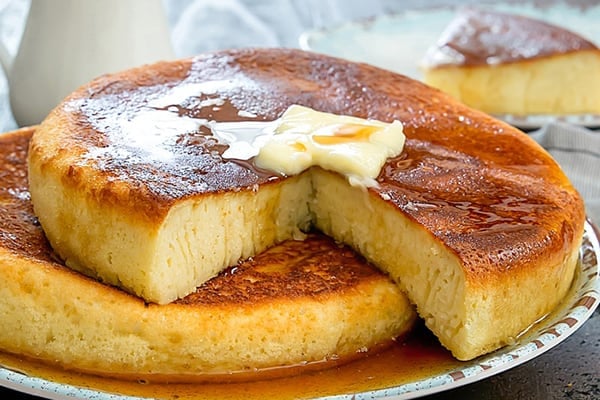 This enormous pancake is big enough to feed several people. It takes less than 5 minutes to prepare and the instant pot does the rest of the work. Recipe from Kirbie Cravings.
INSTANT POT FRENCH TOAST CASSEROLE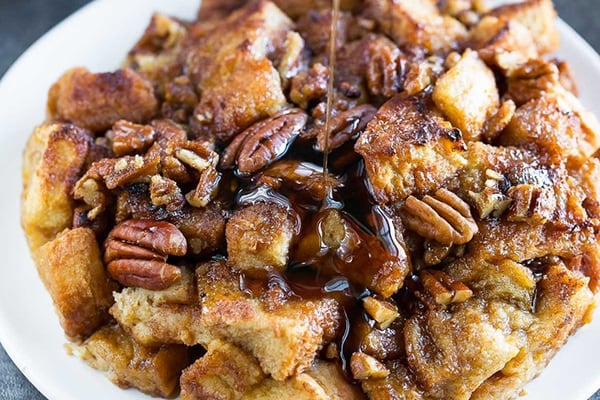 While it's not really possible to make proper challah bread in the Instant Pot, you can make a dessert inspired by it or made with it. This easy peasy Instant Pot French toast casserole can be made with brioche, challah, or French bread and is drizzled in a delicious cinnamon-kissed custard. To makes things even more irresistible, it's topped with a sweet praline crumble and drizzled with vanilla icing for a cinnamon roll french toast vibe. Recipe from Peas and Crayons.
---
SAVE These Instant Pot Hannukah Recipes TO PINTEREST