Here are 21 Instant Pot AIP Recipes to help eliminate unwanted inflammation in your body and identify foods that are harmful to your immune system.
---
How do you feel after eating a meal? Most people feel satisfied, content and happy. Unfortunately for others, eating can be less enjoyable, rather more of painful aftermath in the tummy. The body's immune system is how individuals fight off disease. The body recognizes foreign invaders and rejects them. The body can misidentify its own tissues as invaders. One trigger for autoimmune reactions is eating the wrong kinds of foods causing harmful inflammation. But, you can tackle these issues with a special autoimmune diet.
What is the AIP Diet?
The autoimmune protocol (AIP) diet is a food-based approach to eliminating unwanted inflammation in a person's body. It involves not eating certain types of food for several weeks and carefully noting any effects on one's health or body. Then slowly reintroduce foods to isolate and identify the ones that are harmful to them.
It is an extension to the paleo diet, but more restrictive. You must follow the diet completely, not partially, to see results. The goal is to help heal your gut to reduce inflammation created by autoimmune conditions.
Common examples of autoimmune diseases include psoriasis, rheumatoid arthritis, and lupus. The idea is that the composition of gut bacteria may trigger your immune system to attack and damage healthy tissues or organs by mistake. Resetting your body's immune system with vitamin and nutrient-rich foods with an emphasis on Omega-3 fatty acids helps treat inflammation.
A maintenance phase follows the elimination phase. This stage is designed to measure symptoms associated with eliminating and reintroducing food items which might be causing symptoms tied to autoimmune diseases. The AIP diet is meant to be short-term. Staying on the diet for a longer period could rob you of certain nutrients.
Foods to avoid on an AIP Paleo diet
grains
legumes (beans, soy, peanuts, hummus, etc.)
dairy products (including raw products)
processed foods
refined sugars
industrial seed oils (such as vegetable or canola oils)
nightshades, such as tomatoes, potatoes, peppers, and eggplants
coffee
eggs
nuts and seeds
alcohol
food additives, such as refined or added sugars
Foods You Can Eat on an AIP Diet
any vegetables, except those from the nightshade family (e.g. tomatoes, chili, eggplant)
high-quality fish and seafood rich in Omega-3 fatty acids
lean meats and liver or another type of organ meats
small amounts of fruit
oils, such as olive, coconut, and avocado oils
coconut products, including coconut oil
fermented foods, so long as they don't contain dairy (for example, kombucha, non-dairy kefir, and fermented vegetables)
a variety of vinegar, including balsamic, red wine, and apple cider, so long as they have no added sugar
small portions of honey or maple syrup
herbs
arrowroot starch or cassava flour
gelatin from grass-fed beef
Should you go on AIP Diet?
Discuss with your doctor first about your health concerns. You can evaluate what you're eating and how you are feeling. Try eliminating artificial sweeteners and processed foods. Avoid soda and alcohol. Make meals at home instead of eating out. Then start adding fermented foods to your food routine.
Once you have made these healthy choices then you will be more informed to see if AIP diet would be right for you. Remember a diet alone won't fix everything if your lifestyle habits aren't in sync. Get proper sleep, manage stress, engaging in physical activity and cultivate support from friends and family.
---
Instant Pot AIP Recipes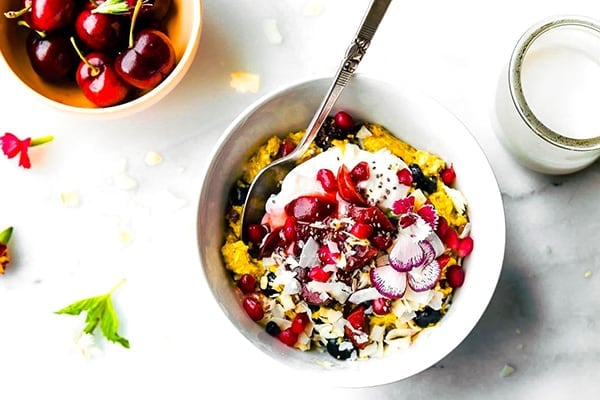 AIP Breakfast Porridge will help heal your body with anti-inflammatory rich foods. There are no nuts, grains, nightshades, dairy, or eggs used in this easy AIP breakfast recipe, but the breakfast porridge is so delicious, you won't miss them! Recipe from Cotter Crunch.

This gorgeous savory paleo recipe for Instant Pot Swedish meatballs is by Andrea Wyckoff of Forest & Fauna and is one of our favorites from The Paleo AIP Instant Pot Cookbook. It's AIP, paleo and gluten-free friendly. Recipe on Instant Pot Eats.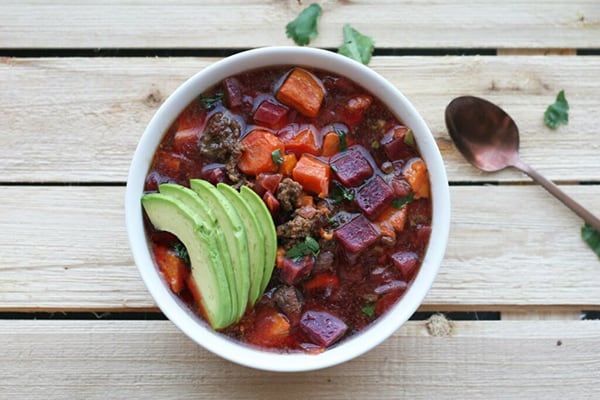 Do you also love broth, soups, stews, and hearty comfort foods? No worries, the AIP diet doesn't stop your days of enjoying chill. Recipe from Unbound Wellness.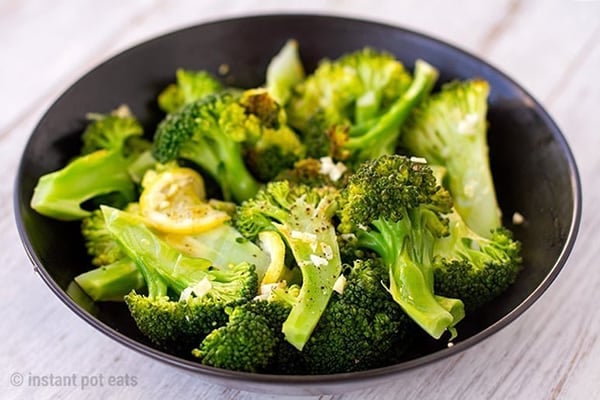 This recipe for Instant Pot broccoli is quick and easy making it a great side dish on a busy weeknight. Steamed with lemon and garlic and drizzled with a little olive oil, it's nutrient-dense and deliciously simple. It's gluten-free, vegan, keto, paleo and Whole30 friendly. Recipe from Instant Pot Eats.
This Instant Pot Chicken and Mushroom makes a big batch so you'll have plenty of leftovers to repurpose. Serve over cauliflower rice or with roasted veggies. Toss with zoodles or bake into a casserole. Add more bone broth and make it a soup! Recipe from The Cast Away Kitchen.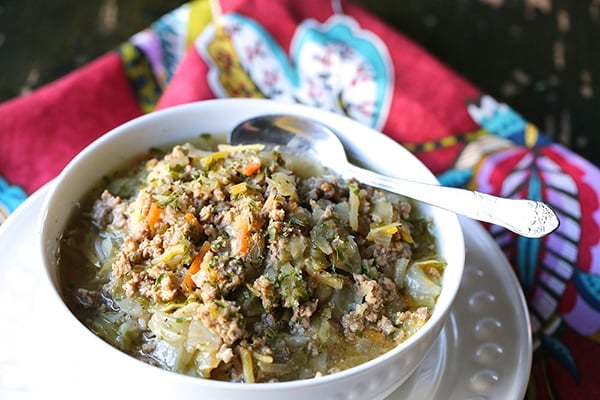 Ever have an immense craving for egg rolls and need them almost instantly? Well, this recipe was born from such a craving. No need to fry with this one, just cook the meat, mix in the veggies and the work is basically done! Egg roll craving satisfied and much healthier at that. This recipe for Egg Roll Soup is originally from Jennifer Robins of Predominantly Paleo from the cookbook Paleo Cooking For Your Instant Pot. Recipe found at The Curious Coconut.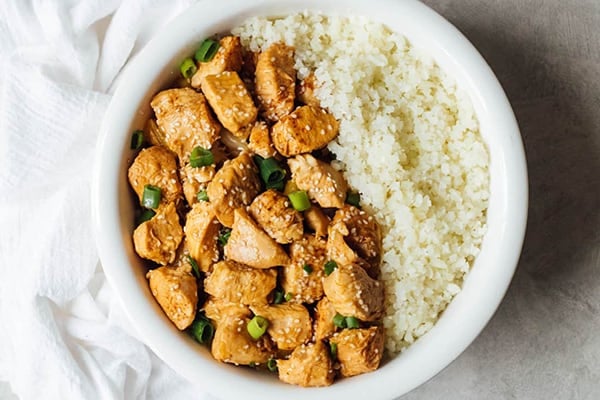 This Instant Pot Sweet and Sour Chicken is the perfect recipe to make for an easy weeknight meal. You can serve it with rice to refuel after a hard workout. Recipe from Grassfed Salsa.
Shred the meat for low-carb taco lettuce cups on AIP Cassava Flour Tortillas and topped with aip-friendly salsa. Or try the brisket chopped then sandwiched in between a couple of Flaky Flat Cassava Breads, doused with AIP No-Cook Barbecue Sauce, and a few sliced pickles for a good ol' thick and hearty AIP-friendly barbecue sandwich. Recipe from The Unskilled Cave Woman.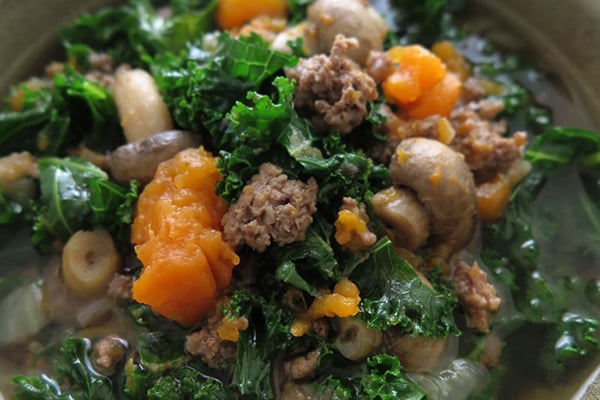 It is so easy and so convenient to cook a whole meal in one single pot! This Instant Pot AIP Hamburger Soup is a good example of warm and chunky soups that can double up as a whole meal. Recipe from A Squirrel In The Kitchen.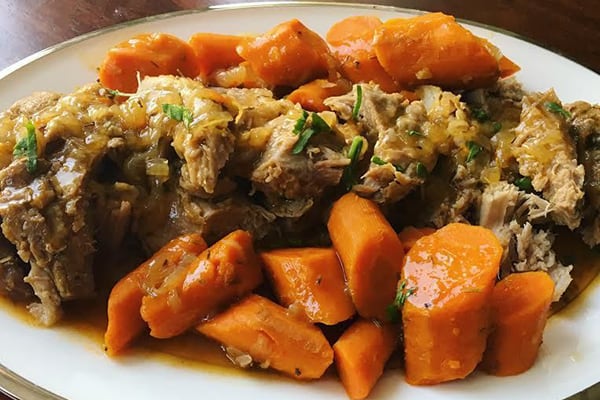 This easy Instant Pot Pork Loin recipe is Paleo and great for those following an autoimmune protocol. Just toss a few simple ingredients that you probably already have on hand into the Instant Pot, and voila! Easy Instant Pot Pork Loin! Recipe from Lake and Lattes.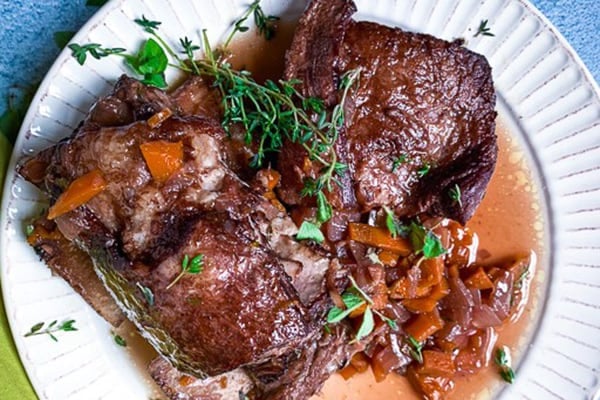 These Paleo Instant Pot Short Ribs have so much flavor and fall apart on your plate. These are amazing on top of cauliflower gnocchi, mashed sweet potatoes or your favorite gluten-free pasta. Recipe from Restorative Cuisine.
Hearty Instant Pot Beef Stew with carrots, parsnips, and butternut squash. This potato-free stew recipe is filling, nutritious, paleo, whole30 and AIP-friendly. Recipe from The Roasted Root.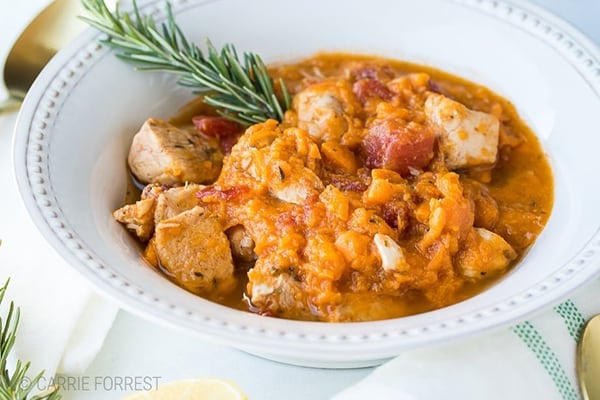 This kid-friendly Instant Pot chicken and sweet potatoes stew is one of those recipes you can keep in your back pocket when you just need something quick and easy. This gluten-free and dairy-free recipe comes from Carrie Forrest, creator of the Clean Eating Kitchen website, a great resource for healthy and delicious recipes.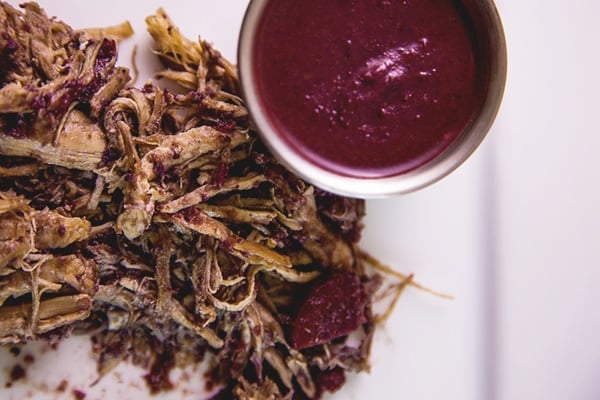 Do you have an old fashioned grill? One that needs plenty of time to get ready. Sometimes speed and indoors is essential when you are hungry. Recipe from let's Create The Sweet Life.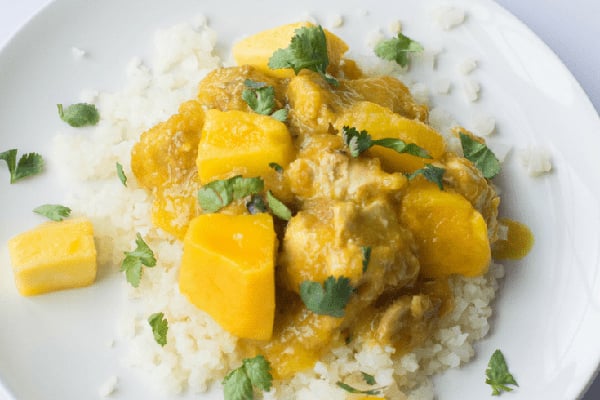 This is an AIP, mom-friendly, quick, and easy meal that's so delicious it's even toddler approved. Recipe from AIP Sisterhood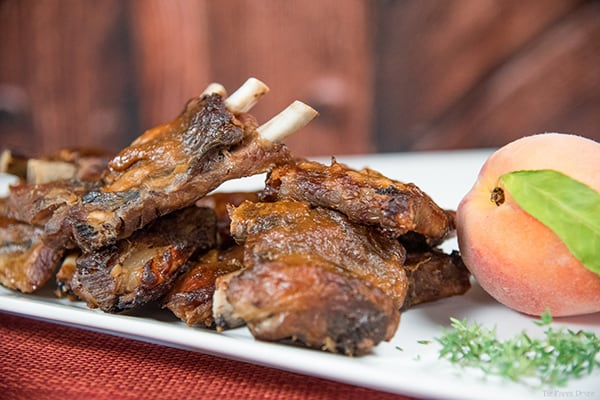 Sweet peaches and spicy thyme make this grilling sauce AIP friendly an easy way to use up peaches. Recipe from The Primal Desire.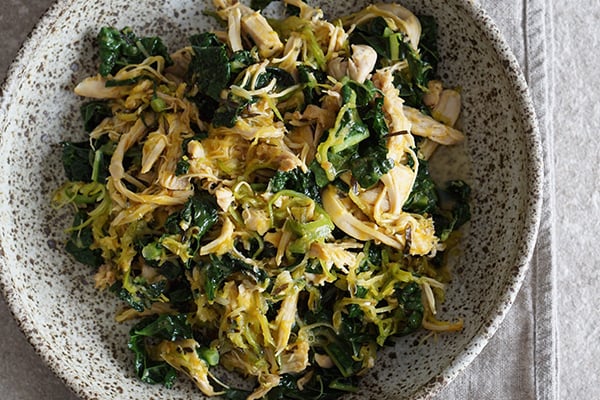 Remember when everyone was going crazy over kale? Well, we still are! Recipe from Healing Family Eats.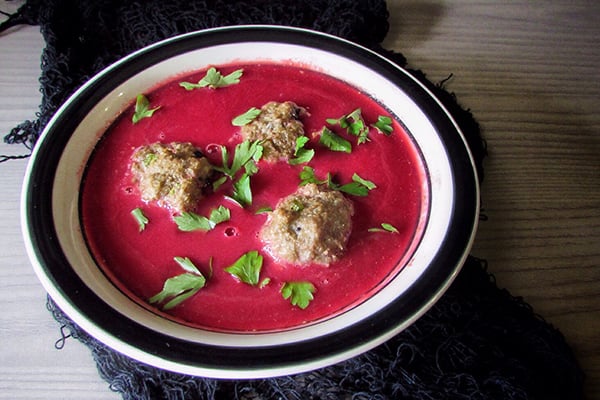 Inspired by the beet soup at Morgan's In The Desert at La Quinta Resort & Club, in California. Morgan's is an upscale, farm to table restaurant, home to chef Jimmy Schmidt (three-time winner of the James Beard award). Recipe from Paleo Cajun Lady.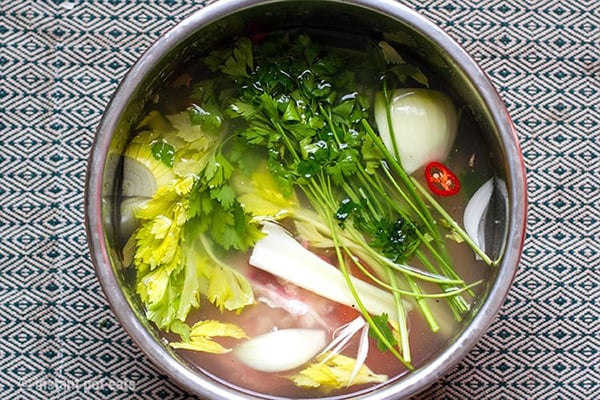 Organic Instant Pot bone broth with chicken, herbs, and veggies made in 3 hours instead of 12? Yes, please! Here is how to make this nutritious food in your pressure cooker! Recipe from Instant Pot Eats.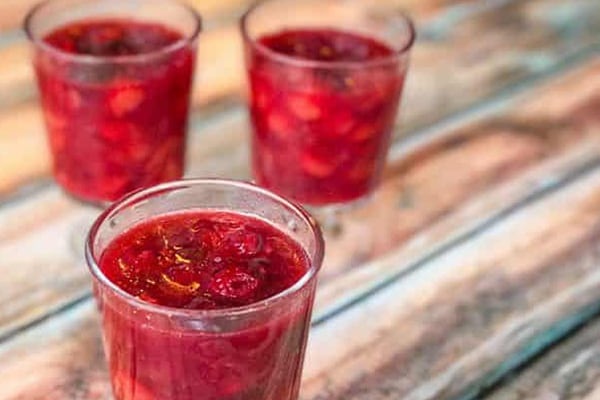 This Cherry Compote is the perfect blend of tart and sweet. Enjoy it straight from the bowl or serve over vanilla ice cream and a brownie. Recipe from Kitchen Stewardship.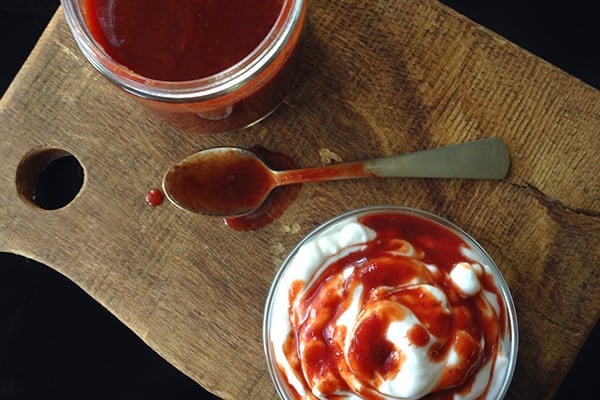 Do you love coconut milk yoghurt? But have you found that it's too expensive? Try making it at home! Recipe from Flame To Fork.
Bonus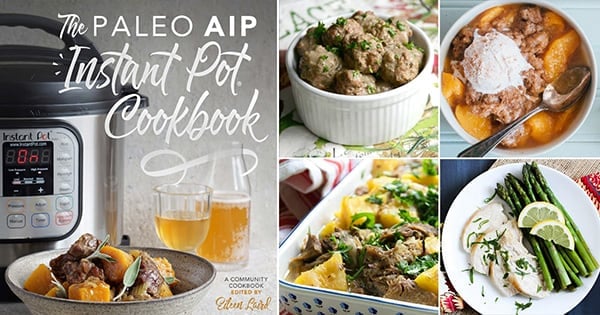 We love sharing recipes with you, but we're also eager to share some kitchen library staples as the Instant Pot grows in popularity, and more resources are on the market. In this post, we're highlighting Eileen Laird's cookbook titled The Paleo AIP Instant Pot Cookbook.
---