Today, we are sharing our latest installment in our series of Instant Pot cookbook reviews. We love sharing recipes with you, but we're also eager to share great written resources as the Instant Pot grows in popularity, and more cookbooks or guides are on the market. In this post, we're featuring author, Janet A. Zimmerman's cookbook The Ultimate Instant Pot Cookbook For Two.
---
The book: The Ultimate Instant Pot Cookbook For Two
The focus: 80+ recipes that are portion controlled for Instant Pot cooking for two.
Featured guest recipes: Steel-cut Oatmeal With Cranberries & Almonds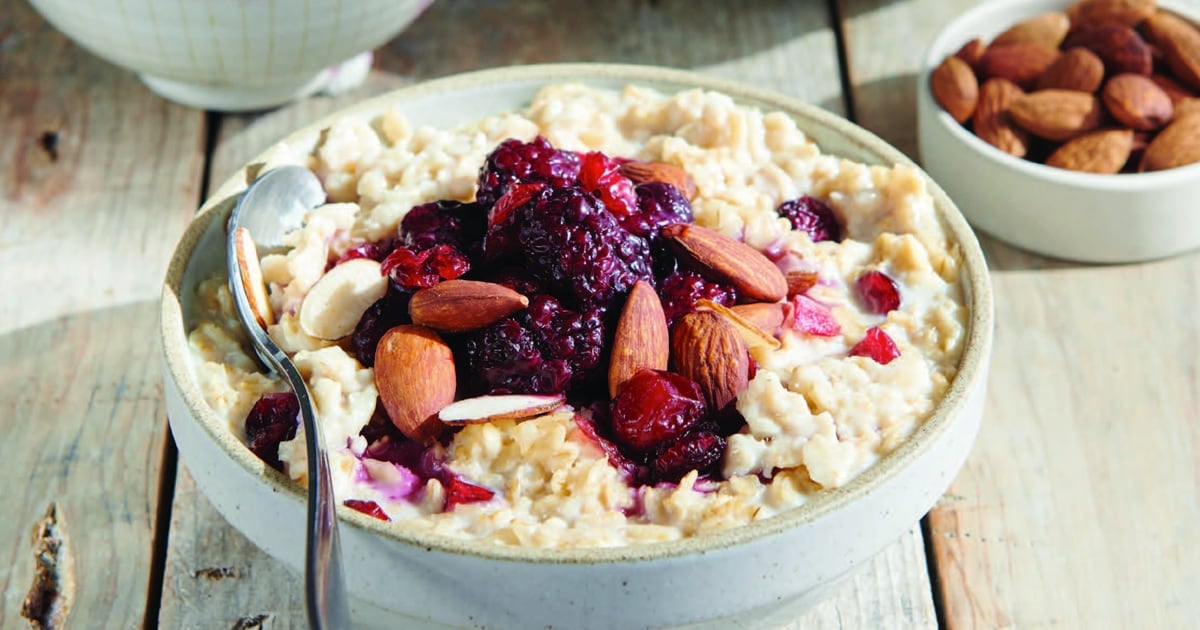 About the cookbook
Cooking for two is a lot easier with your Instant Pot®―especially when recipes are perfectly portioned for you. The Instant Pot® Cookbook for Two makes it easier and tastier than ever to spend quality time together over a real homemade meal. From Artichoke and Spinach Risotto to Teriyaki Chicken with rice, these rich and delicious recipes ensure no leftovers, no waste, and no guesswork when it comes to weekday meals. Plus, most recipes take only ten minutes or less to prep and are table-ready in under an hour, giving more time to spend enjoying your company.
The Instant Pot Cookbook for Two includes:
A handy overview covers Instant Pot® best practices, shopping tips for two, troubleshooting advice, and how to scale recipes up or down.
80+ recipes work with all models of the 3-quart Mini and 6-quart Lux, Duo, and Ultra.
Recipe tips throughout explain how to double recipes, use up ingredients, modify cooking times (if needed) for Mini and larger Lux models, and divide the labor to speed prep.
What we love about this cookbook
Have you ever cleaned out the fridge only to find unidentified food in Tupperware from leftovers? Leftovers are great when you are hungry, but not when you forget about them. Cooking the amount you actually need for a meal is key. But so many recipes aren't designed that way. Pressure cookers have become known for big batches of food to feed a crowd. That's why we love this book because it perfectly portioned recipes for 3-Quart & 6-Quart Models of Instant Pots.
Janet offer tips in the cookbook to help you shop for two, plan your meals and deal with recipes that make some leftovers. Cooking really starts at the grocery store when you gather your ingredients. Learning what you actually need will help your budget and your health. Recipes were created for "average" appetites. So what is "average"? Obviously this is subjective to each individual and of course, no one wants to still be hungry after a meal. So portions may lean towards more and yield some manageable leftovers so that you don't overindulge. Recipe amounts are simply guidelines so adjustments are encouraged to customize the recipe to fit the two of you.
Who is this book for?
This book is perfect for a household of two. This could be couples of any age or a single parent with a child or even roommates. Often if you are a smaller household, it means your living space is smaller too. Storage is and will always be an issue, so anything purchased has to prove itself useful in the kitchen. That's where the debate of purchasing an Instant Pot may come into play.
Storing pantry supplies, as well as leftovers and containers for leftovers, also fall into the storage dilemma. Knowing exactly the portion sizes you are making and the ingredients to make it, solves a chunk of that battle. The model size of Instant Pot can also be put into the equation. When you weigh out the amount of time and energy spent cooking over a stove, the Instant Pot wins hands down for giving you back quality time with your loved one.
Enjoying a meal together is the best time to catch up and spend time together. Whether you're cooking for a spouse, partner, child, or roommate, it can get exhausting or boring trying to figure out a nutritious and satisfying meal when you don't have much time. It can be tempting to order takeout or fast food because it's just the two of you. These recipes help both of you stay on track with healthy fast meals and spend as much quality time together; just the two of you.
About the author
Janet A. Zimmerman has been writing about food and teaching cooking classes for more than 15 years. She was a regular contributor to NPR "Kitchen Window"; and for several years ran About.com's Cooking for Two website. Two of her essays have appeared in the annual anthology "Best Food Writing" and another was awarded the Bert Greene Journalism Award from the International Association of Culinary Professionals. After many years in San Francisco, she now lives in Atlanta.
---