Get inspired for a weekend cooking project with our curated selection of tasty Instant Pot stock and broth recipes including beef, chicken, fish and veggie options. They contribute rich flavors to your favorite dishes from soups and stews to casseroles, risotto, grits and mash. Cooking stocks in a pressure cooker is quicker and retains more nutrients so we hope you enjoy our list of every type of broth and stock you can make in your Instant Pot.
---
Have you ever read an Instant Pot recipe that doesn't mention adding some kind of liquid? You always have the option of using water, but broth or stock takes it to the next level in the flavor department.
Stocks and broths contribute rich flavors to your favorite recipes, so it's always handy to have a few options in the fridge or freezer. And let's face it, the homemade stuff is more superior when it comes to flavor; and, you'll be avoiding unnecessary additives and preservatives.
The best thing about making stocks and broths in the Instant Pot is that it usually takes a lot less time than simmering them on the stove, which often requires hours to get all the flavor and nutrients out. For example, making bone broth can take anywhere between 12-24 hours for best results, while doing so in the Instant Pot only takes 3-4 hours.
Broth VS. Stock
The terms "broth" and "stock" are often used interchangeably, however, traditionally the broth is made from mostly meat and vegetables, while stock is made with bones. When collagen-rich bones are simmered, the heat pulls out flavor and gelatin. That's why stock is usually has a jelly thick texture when it's refrigerated. While broth keeps a liquid form and tends to be thinner. When it comes to vegetable broth vs. stock, they're the same thing, really.
Having said that, many people now make 'bone broth', which is essentially very rich, slow-cooked bone stock with the additional meat or vegetables if you like. A little apple cider vinegar is often added, which aids in the release of nutrients like glucosamine, amino acids, and electrolytes.
You can substitute equal parts broth for stock. Stock is generally thicker so it is often used as a base in sauces and soups providing body. The broth is tasty enough to drink by itself. In general, stock contains more calories, fat, carbohydrates and nutrients than broth. Bone stock, which is now referred to as broth (confusing, right?!?) includes even more nutrients, including amino acids and minerals mentioned above. The healthiest option is making it at home as it allows you to control the sodium levels and you can add vegetables, herbs, and spices to further increase the nutrient and antioxidant levels.
Below, you can find a selection of different Instant Pot stock and broth recipes including plant-based options.
---
---
INSTANT POT CHICKEN BONE BROTH IN 3 HOURS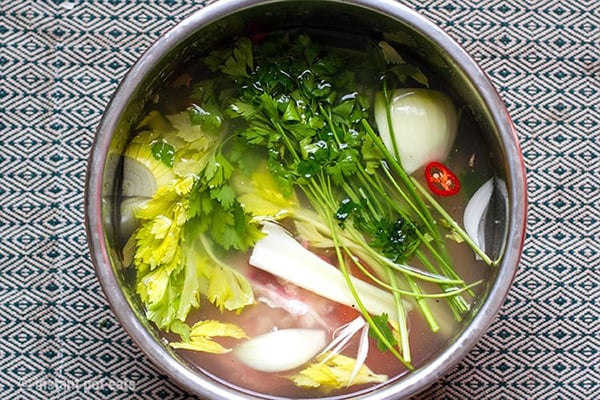 Making bone broth on a stove or using a slow cooker can take anywhere between 8-12 hours, or even more for larger meat bones, using an Instant Pot pressure cooker reduces that time to under 3 hours! This recipe is gluten-free, paleo, Whole30, and keto-friendly. Recipe from Instant Pot Eats.
ROTISSERIE CHICKEN BONE BROTH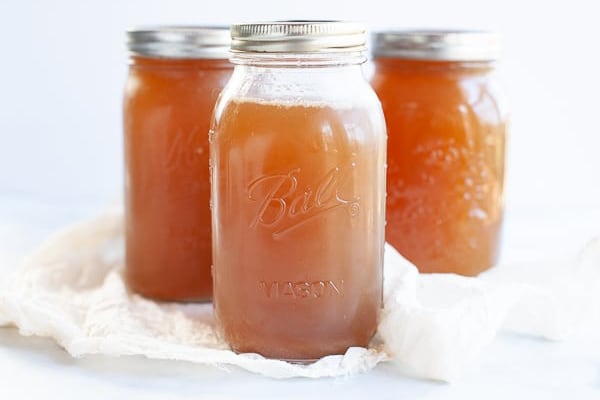 Have you ever gotten a rotisserie chicken from the grocery store or Costco? Don't let the carcass go to waste! It's great for making healthy soups and stews. Recipe from Thyme and Joy.
TURKEY GIBLET AND WING BROTH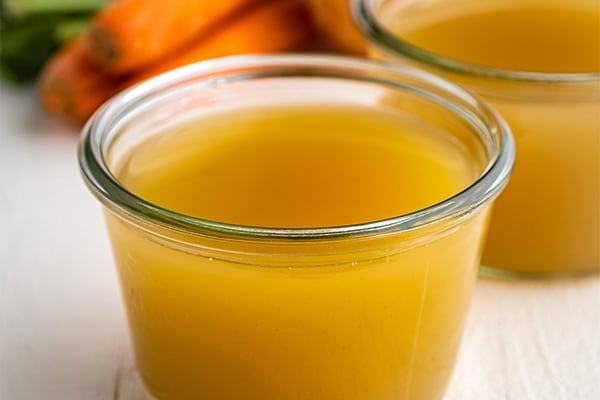 How do you make turkey broth before Thanksgiving? Pressure cook the neck and giblets from the turkey (the parts stuffed into the cavity of the bird – nothing goes to waste) and add in some extra turkey wings. Recipe from Dad Cooks Dinner.
Instant Pot Turkey Bone Broth
Instant Pot turkey bone broth is an ideal way to use up Thanksgiving or Christmas leftovers. This flavorful golden version gels beautifully due to its high levels of collagen/gelatin, which is touted for all sorts of health and beauty benefits. Use it in soups and other recipes or for sipping. Recipe from Umami Girl.
Pressure COOKER Ham Stock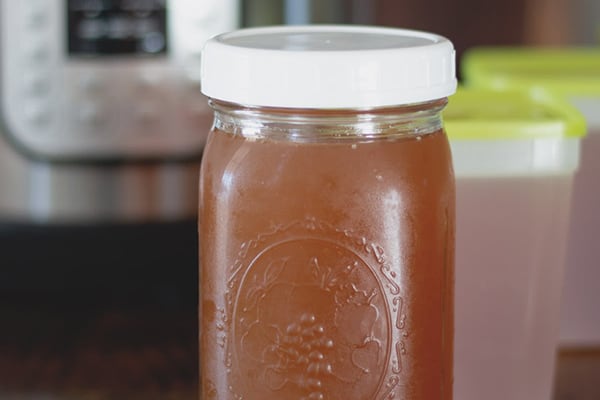 Do you love to save money and stretch a meal into making more meals than it might have? Use your leftover ham bone to create a healthy bone broth (stock) to use for many more recipes. Recipe from Cosmopolitan Cornbread.
SIMPLE Beef Bone Broth

One of the best ways to make Beef Bone Broth is by saving beef bones thru out the week/month. If you grill T-bone steak, cook ribeye steak or cook any beef recipes that contain bones, freeze them in a large freezer-safe container and label it Instant Pot Beef Bone Broth. Recipe from Munchkin Time.
Easy Bone Broth WITH VEGETABLES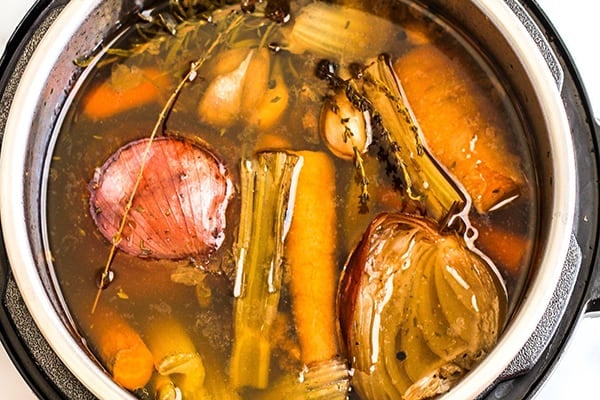 For those of you who drink bone broth to help heal the body this recipe makes it so easy to do at home. Recipe from The Bettered Blondie.
Instant Pot Seafood Stock WITH SHRIMP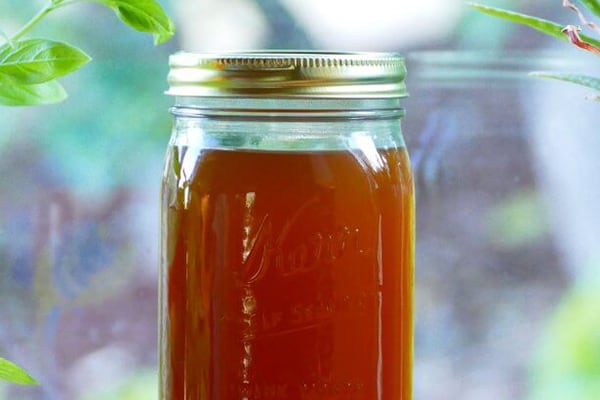 The Instant Pot is a great hands-off and easy way to make seafood or shrimp stock. Use the stock for soups, stews, or any seafood dish including Cajun and Creole dishes like étouffée, whether made in the Instant Pot or not. Recipe from Paint The Kitchen Red.
EASY INSTANT POT FISH BROTH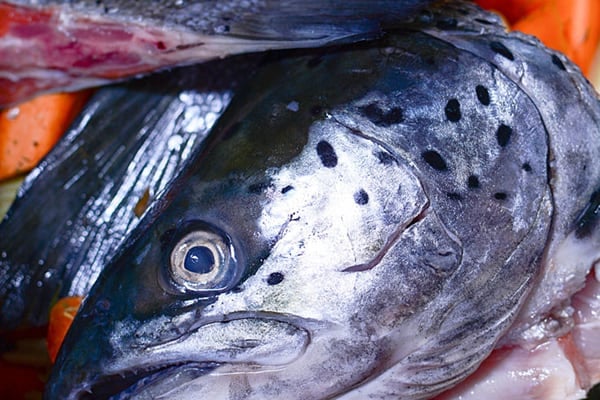 Making your own broth saves you money, it's nutritious and you know exactly what went into the broth, which is important nowadays! Use fresh fish heads, collars, bones, and tails. If you don't have enough bones, supplement with some frozen fillets. However, the more heads, the better – that's where a lot of the flavor is. Recipe from The Salty Pot.
Instant Pot Vegetable Stock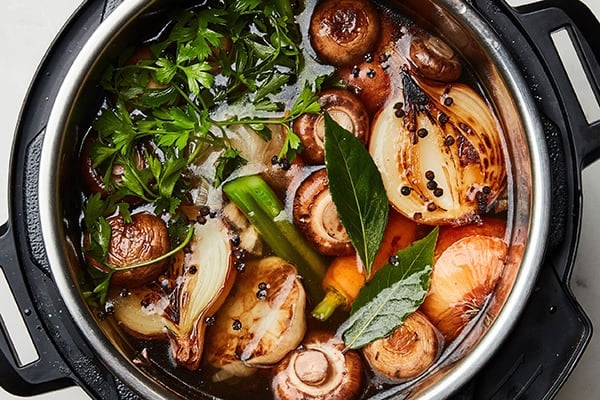 Browning the onions and using mushrooms gives this stock a deep golden brown color and plenty of structure and savory flavors. If you plan to use the stock in a dish where it will cook down dramatically (such as a braise, risotto, or pan sauce), omit the salt. Recipe from Bon Appetit.
Wild Mushroom Broth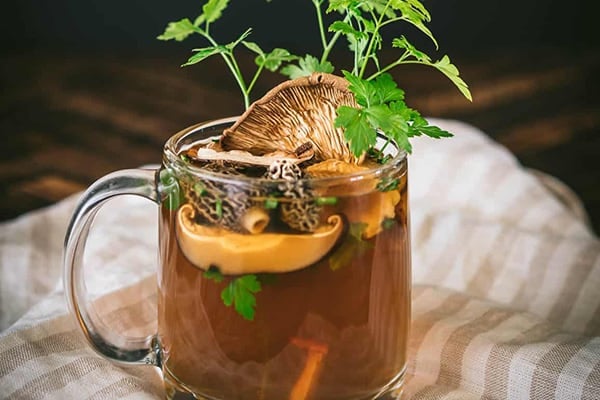 One of the most affordable and delicious ways to get all the health benefits of mushrooms is in my homemade Pressure Cooker Wild Mushroom Broth! Dried wild mushrooms are readily available and very affordable. You can use any combination of wild mushrooms for broth creating slight differences in flavor. Recipe from Health Starts In The Kitchen.
Instant Pot Ramen Stock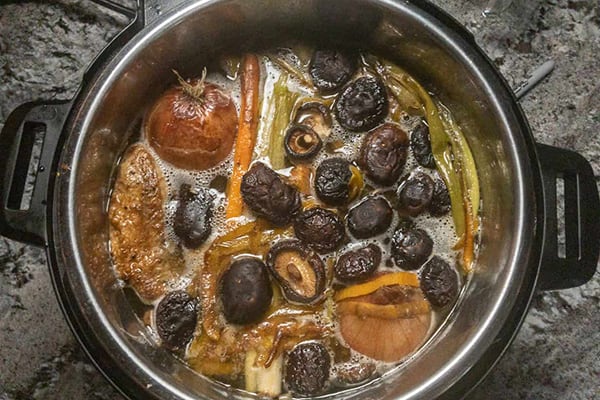 This Momofuku-style ramen stock is made in the instant pot pressure cooker from konbu, dried shiitakes, chicken and pork bones, and bacon. Super flavorful, and easy to make in an afternoon. Recipe from Bacon Is A Food Group.
Check out Instant Pot Ramen Recipes here.
INSTANTPOT TONKOTSU BROTH
Use this as the base for Spicy Miso Tonkotsu Ramen. Pressure cookers are really good at cooking things quickly, but since they are so speedy, they don't break down the food the same way as traditionally cooking. So don't forget to mash the ingredients allowing all the flavor to be released. It also ensures the broth is the correct white-ish color when everything is done. Recipe from Cringey Kitchen.
Instant Pot TOMATO STOCK
Have you ever tried tomato stock? Skip the chicken or beef stock and add tomato instead for recipes that are already using tomato as a base. Recipe from Ground Leaf.
INSTANT POT FRENCH ONION SOUP Stock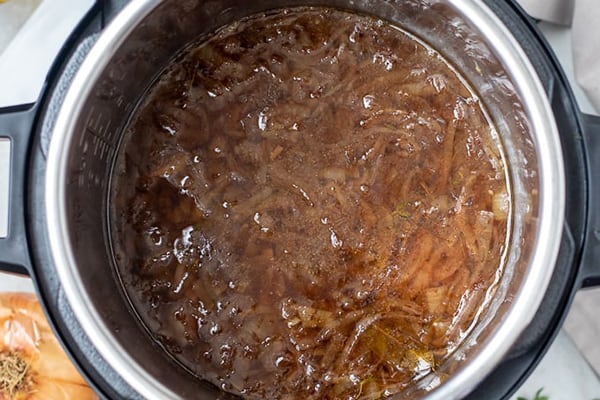 While the onions break down and release all their sweet flavor into the stock, the soup develops its classic flavor that you know and love with only 20 minutes of pressurized cook time! Full of earthy, nutty flavors, and perfectly caramelized onions creating a rich broth. Then finish off with bread and melted cheese. Recipe from A Mind Full Mom.
---
SAVE These Instant Pot Stocks & Broths TO PINTEREST