Introducing 17 delicious Instant Pot chicken soup recipes! Perfect for warming up on a chilly day, these soups range from classic to unique twists. Get ready to whip up a comforting bowl in no time.
---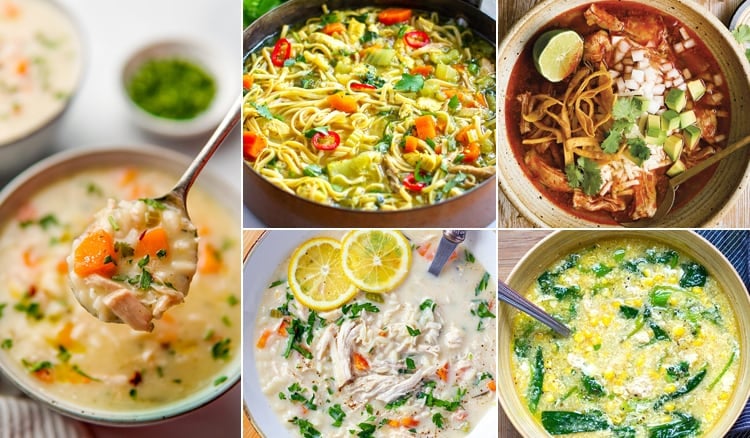 Winter is the perfect time to warm up with a bowl of comforting soup, and what's better than a classic chicken soup? The Instant Pot makes it easy to create delicious and satisfying soups in a fraction of the time it would take using traditional methods.
This article features 17 mouth-watering Instant Pot chicken soup recipes, each with its own unique twist. Whether you're in the mood for a classic chicken noodle, a spicy Southwestern-style soup, or a hearty chicken and rice, there's a recipe for everyone. So, gather your ingredients and let's get cooking!
---
BEST INSTANT POT CHICKEN SOUP RECIPES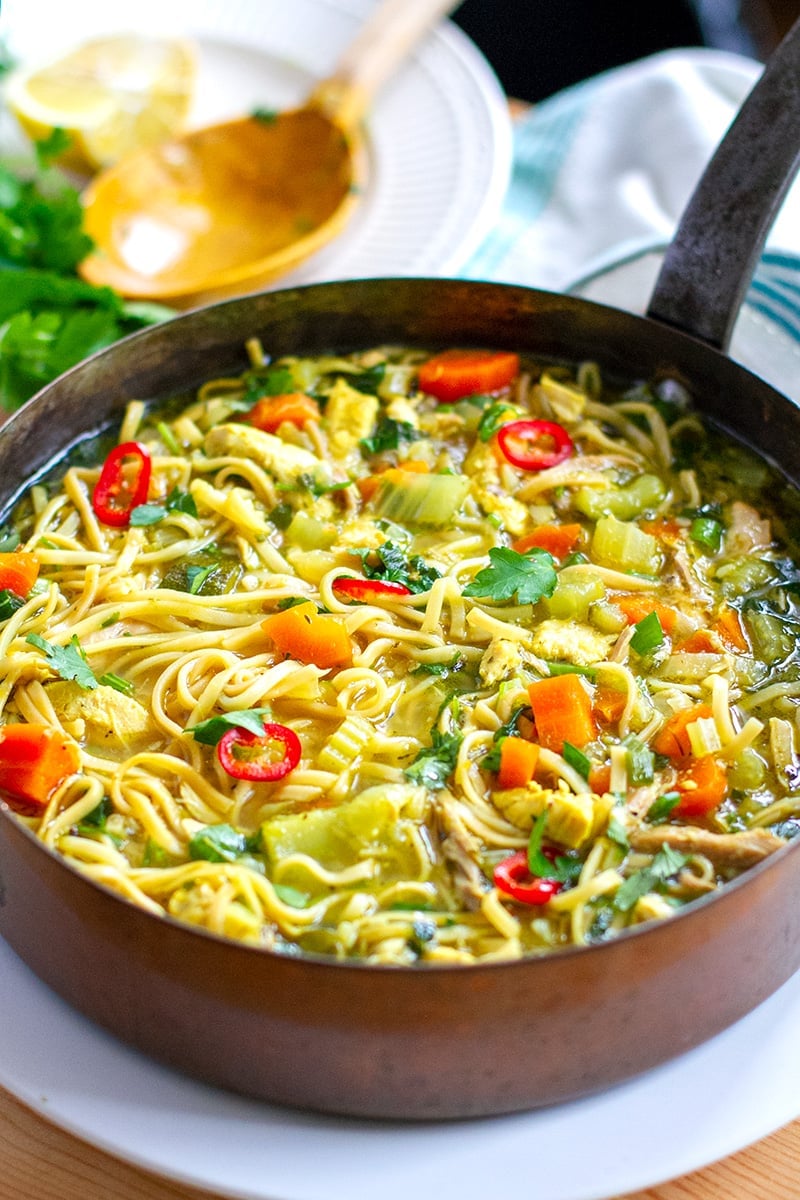 hicken noodle soup is great for boosting immunity and fighting colds and flu, even if some of those effects are placebo-based. Let's face it, a good chicken soup just makes everything better. Get The Recipe Here.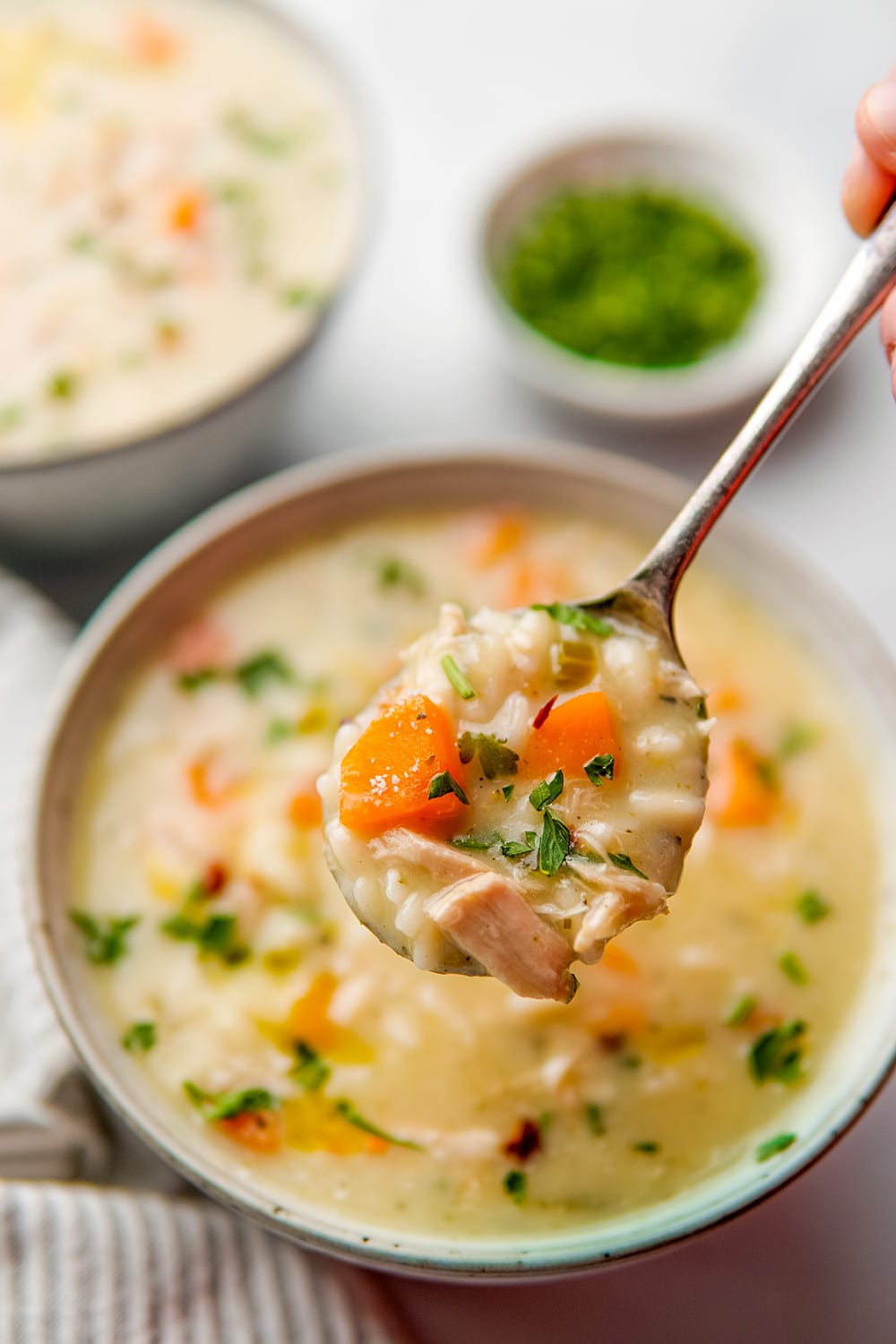 It's hearty, rich in protein to keep you well satiated, plus the Mediterranean-inspired flavors of garlic, lemon, and herbs and a touch of honey bring everything together in one fabulous soup. Get The Recipe Here.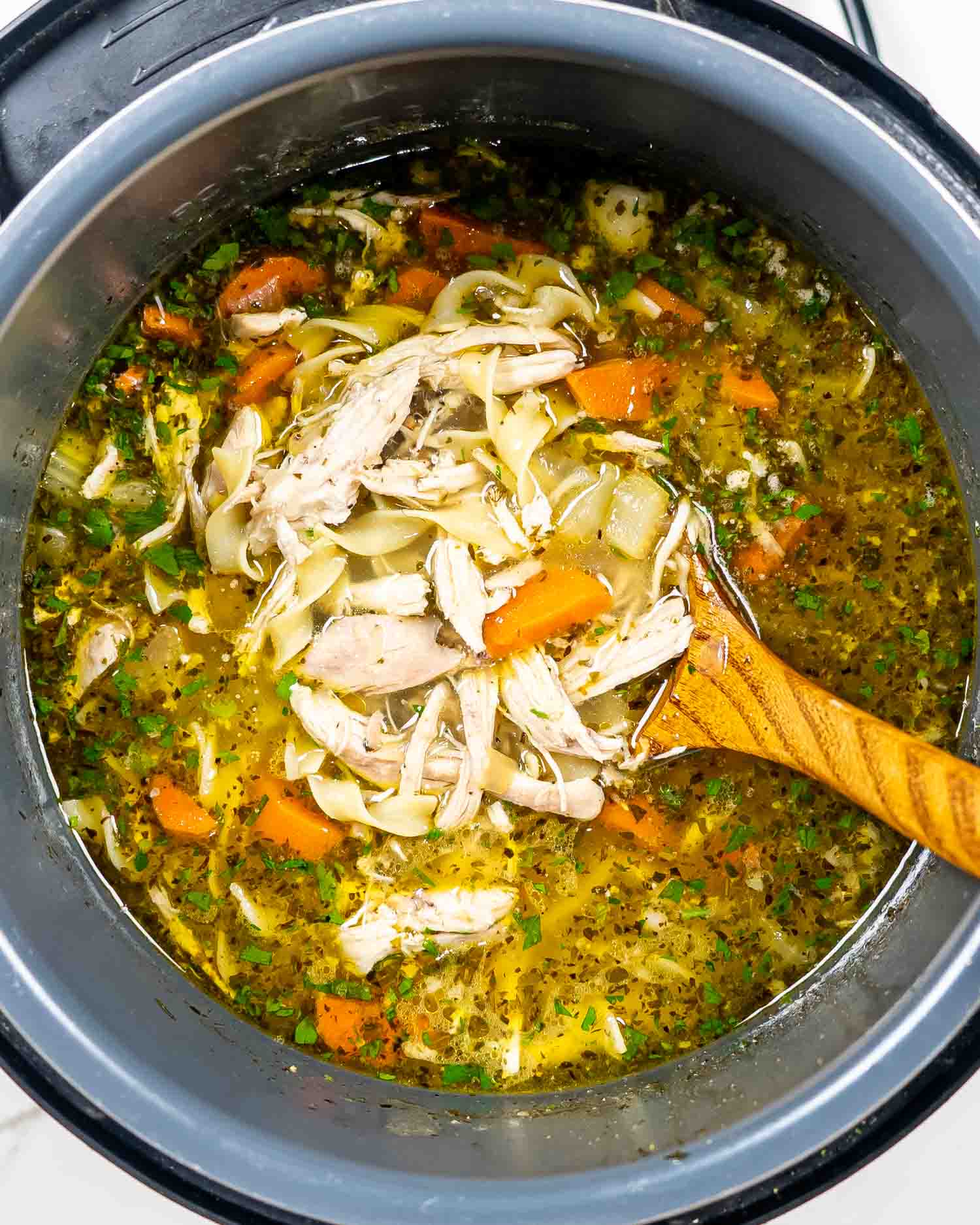 This incredible scratch-made wholesome and hearty soup is loaded with tender perfectly cooked chicken, comforting egg noodles, and veggies just swimming in a super flavorful herb-infused chicken broth. Recipe from Jo Cooks.
Ready in 25 minutes or less, made with chicken, sun-dried tomatoes, bell pepper, garlic, cream, cream cheese, chicken stock, and Mexican seasoning spices, this Chicken Soup recipe is so creamy – Everyone will ask for seconds. Recipe from Eat Well 101.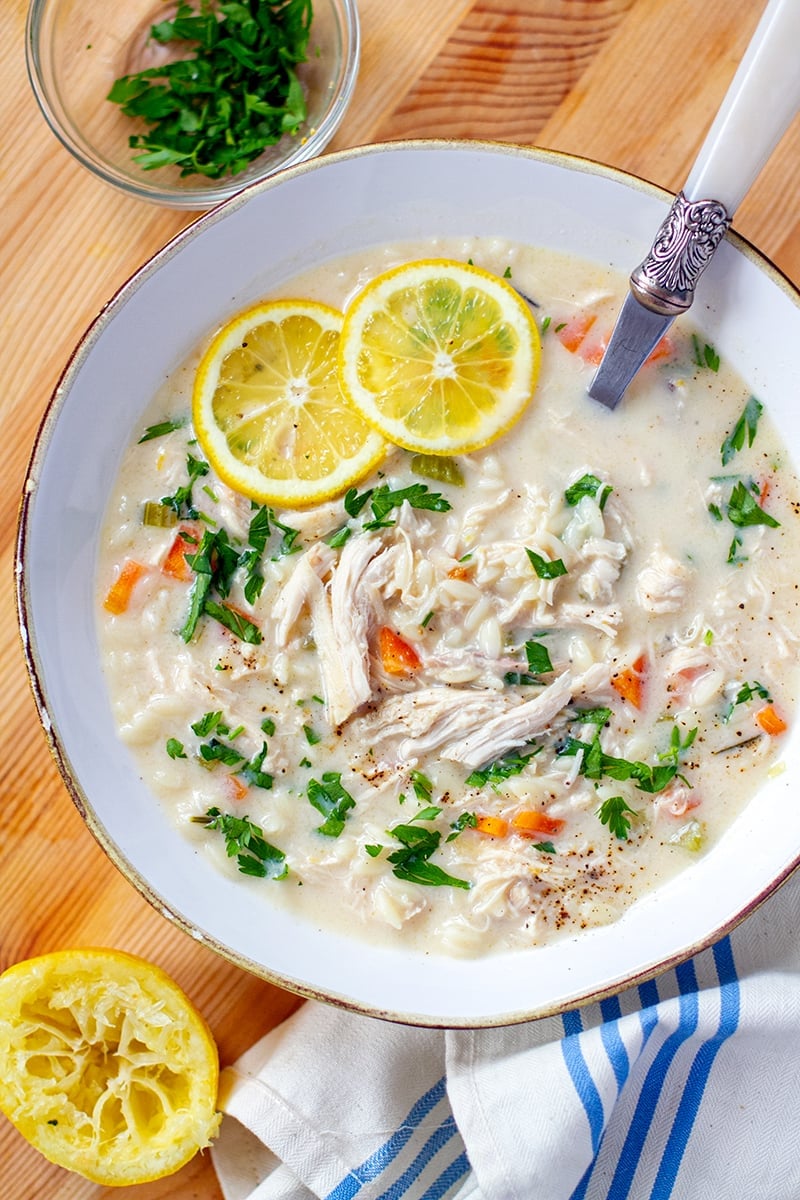 Also known as avgolemono, it is thickened with fragrant and tangy lemony egg sauce. This luxurious soup with shredded chicken and orzo is silky and rich with no cream or dairy in sight. Get The Recipe Here.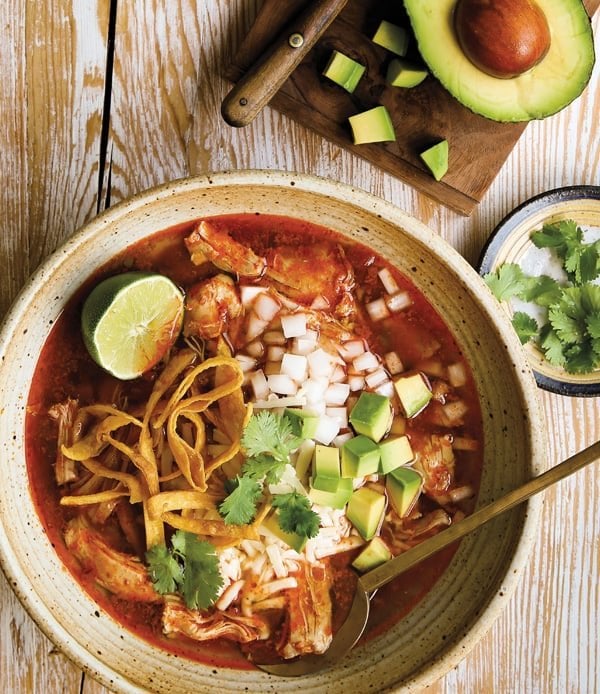 Originating from Mexico City area, sopa de tortilla, has made its way into many hearts and stomachs around the world. This hearty chicken and tomato soup with crispy tortilla strips is actually very easy to make at home. Get The Recipe Here.
This soup is made easily in the Instant Pot with chicken, beans, corn, and tomatoes. Prepare ahead of time and store in the freezer for when you are in need of a quick weeknight meal. Recipe from Lexi's Clen Kitchen.
Everything your body craves on a winter day. Silky smooth, creamy, comforting, and full of hidden veggies. Then topped with crunchy fresh bell pepper, fresh cilantro, lots of roasted peanuts, and lime juice. Recipe from iFood Real.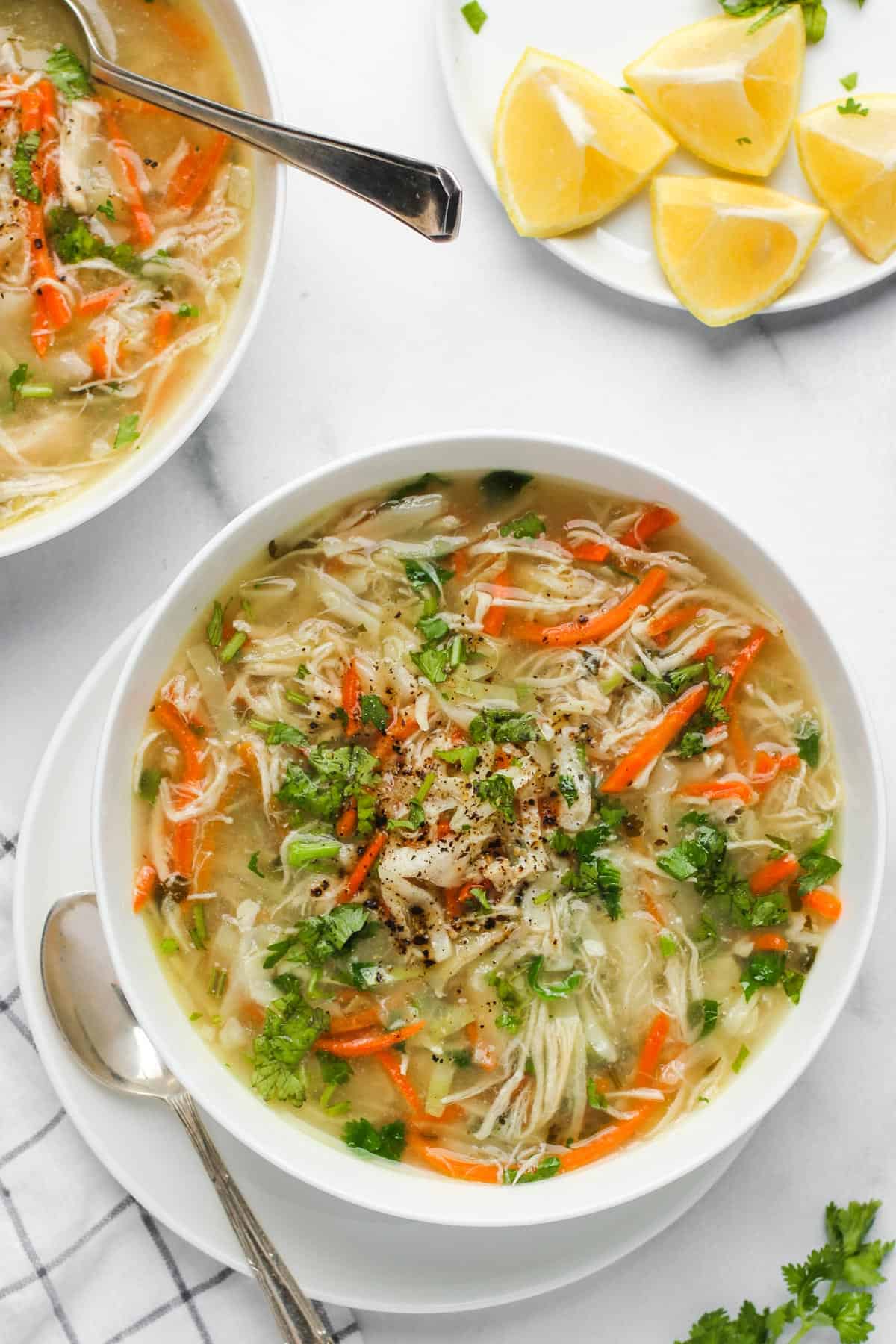 Bright and spicy ginger and aromatic cilantro stand out in this Indian twist on traditional chicken soup. Filled with just-cooked fresh, crunchy cabbage and carrots, this one-dish meal is perfect for lunch or a light dinner. Recipe from Ministry Of Curry.
It's a hearty soup made with fresh, roasted butternut squash, nourishing broth, and all of those favorite fall spices. Recipe from The Movement Menu.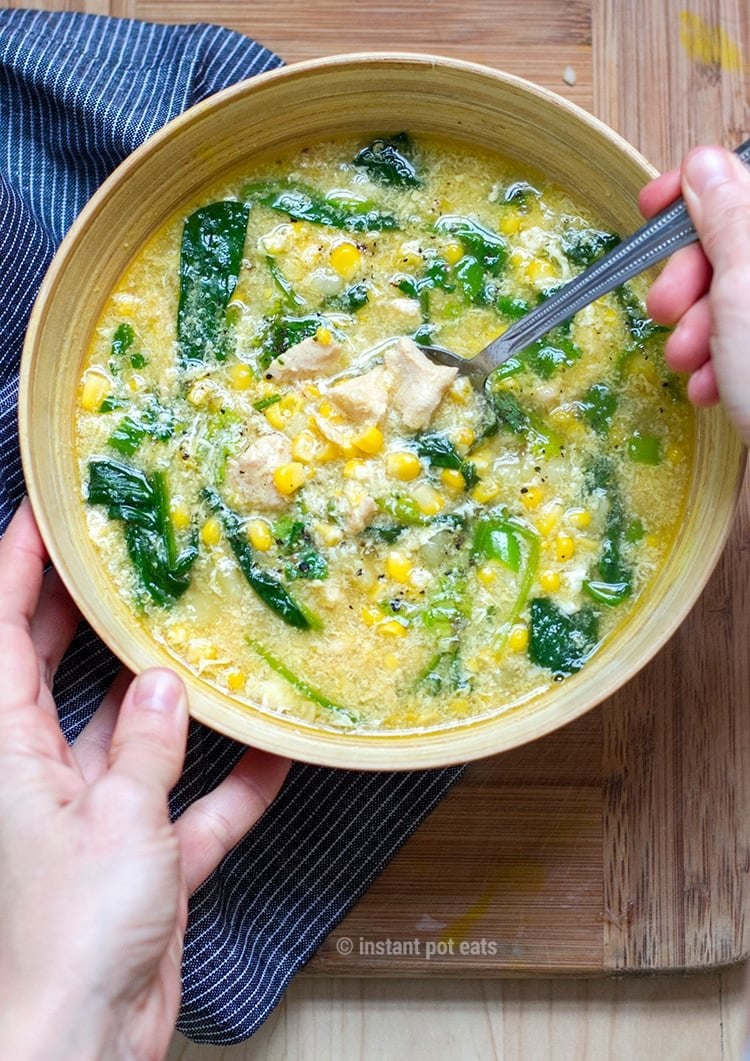 Corn adds a lovely sweetness to this otherwise savory creation. This Instant Pot chicken and corn soup is very nourishing, super tasty, and easy to make. Get The Recipe Here.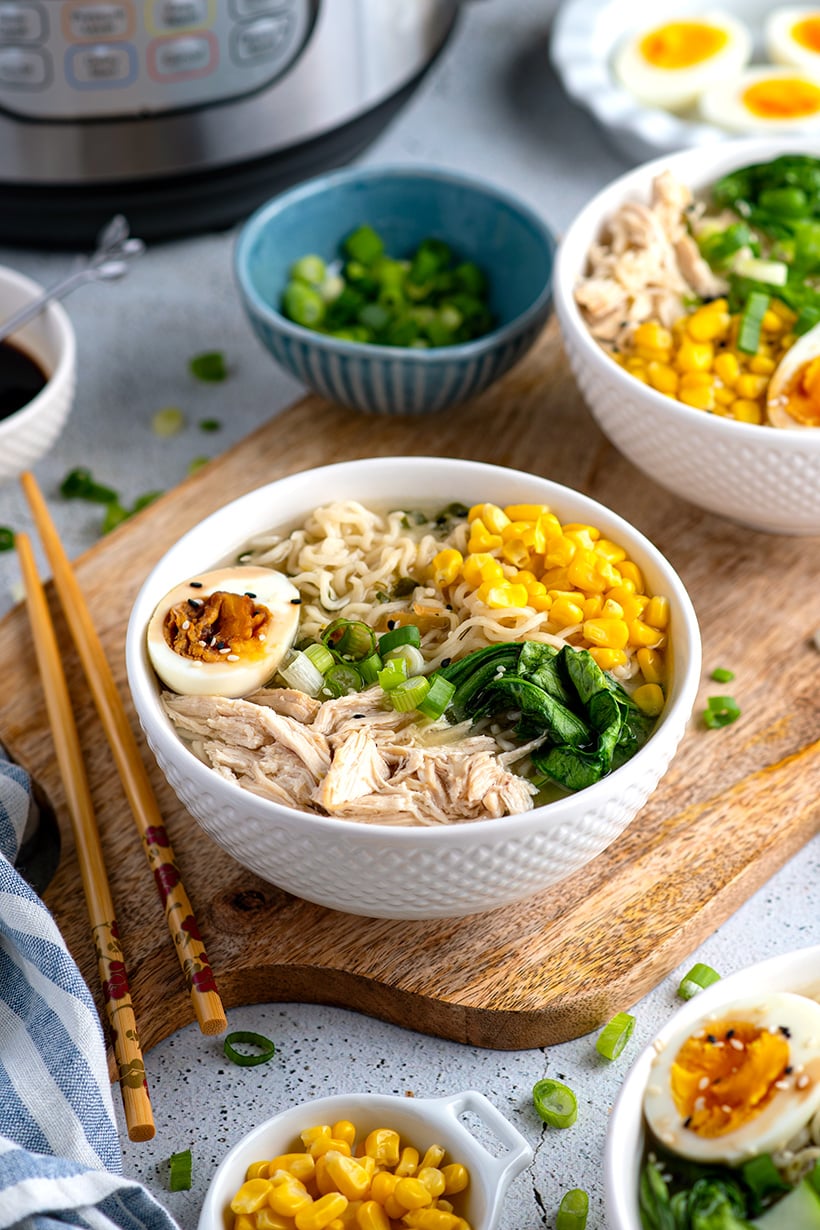 Inspired by the Japanese miso ramen, this noodle soup is topped with Asian greens, sweet corn, and a boiled egg and is perfect for a quick lunch or dinner that both kids and grown-ups will love. Get The Recipe Here.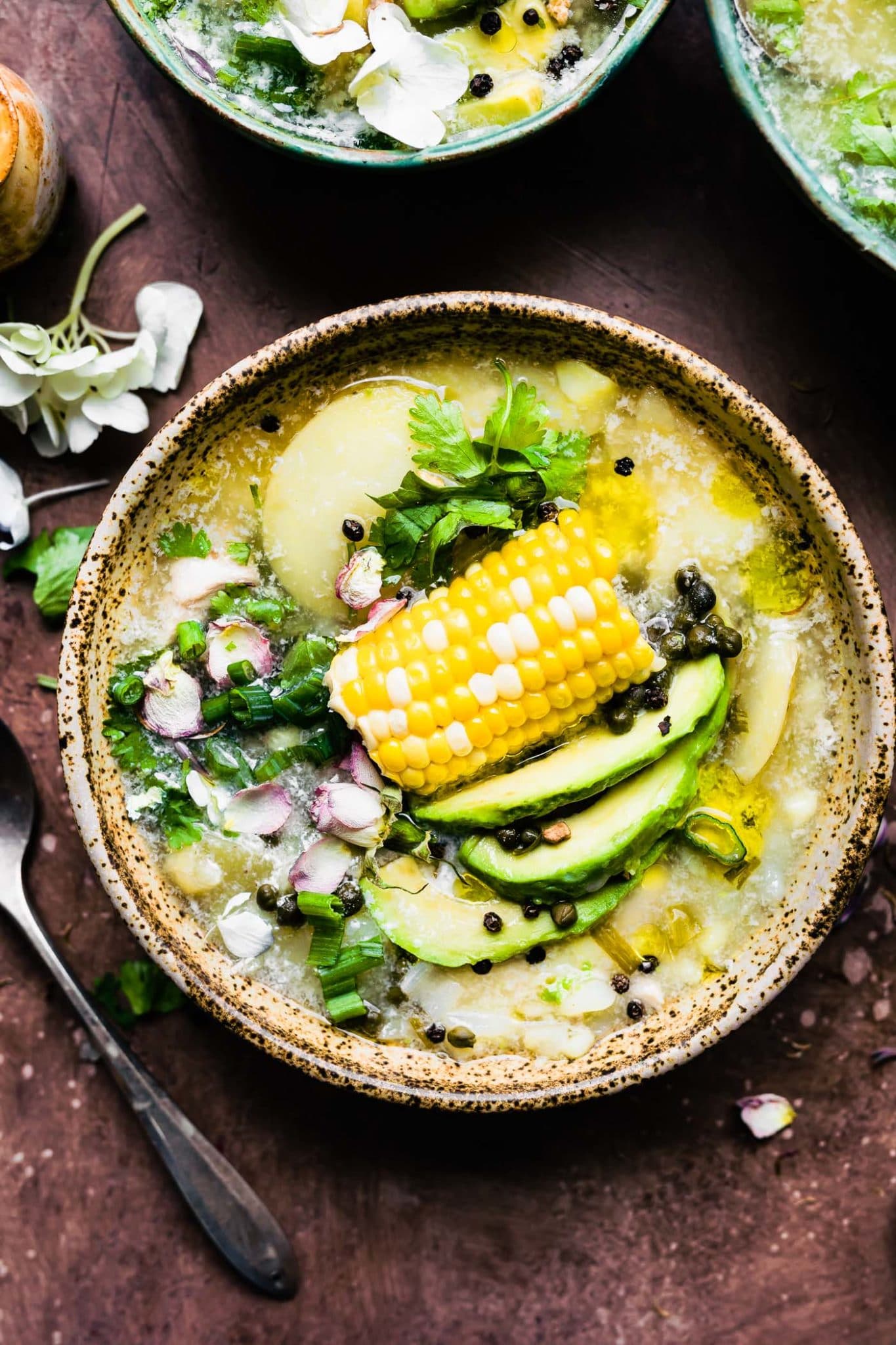 Influenced by Colombian flavors, this soup is made with wholesome ingredients for a kid-friendly lightened-up soup version. Recipe from Cotter Crunch.
This turmeric ginger chicken soup is loaded with tender shredded chicken, nutrient-dense veggies, and an anti-inflammatory broth. Recipe from Savory Lotus.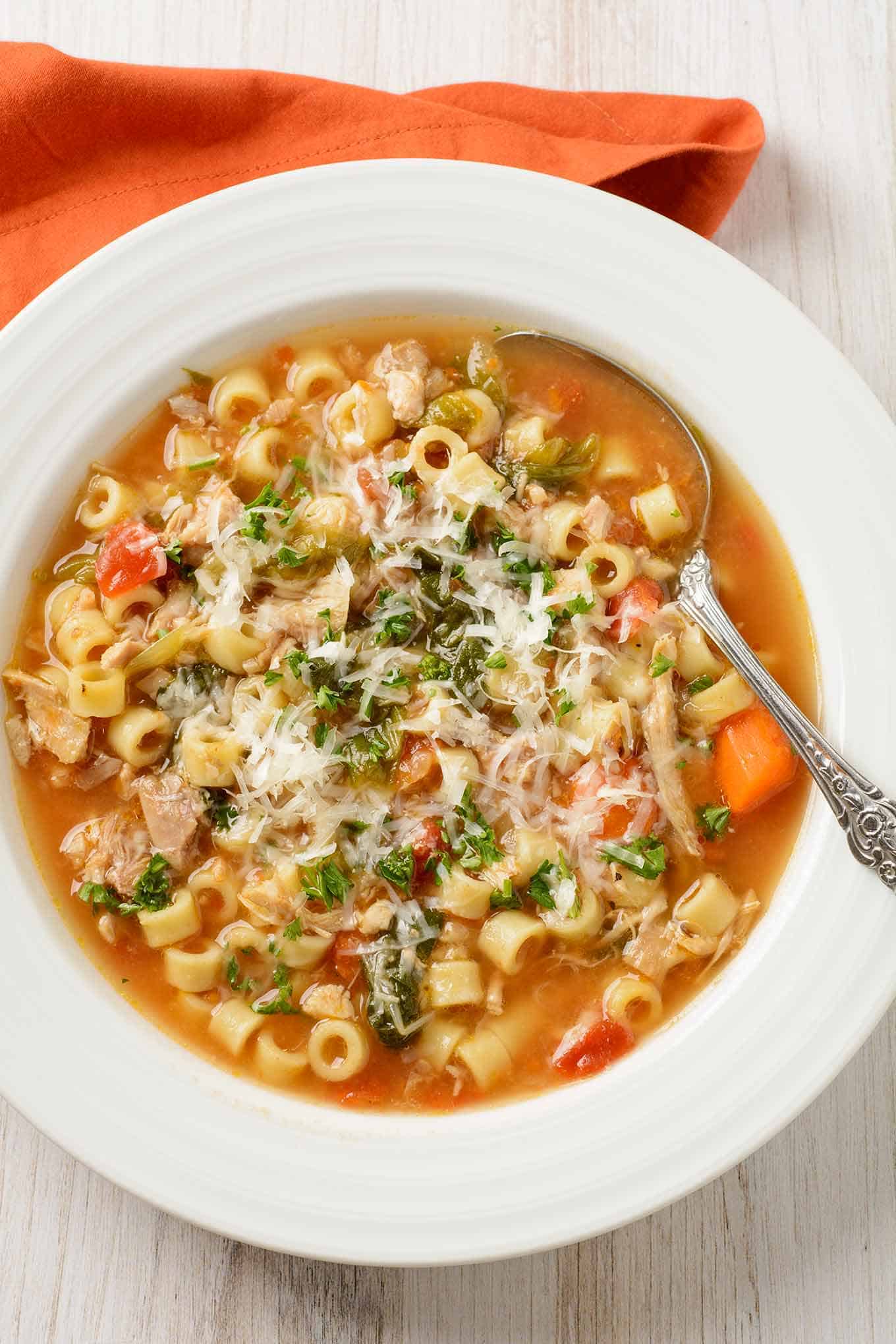 One of the best things about the Instant Pot is its ability to produce richly flavored soups that taste like they've spent hours simmering on the stove in just a fraction of the time. Recipe from My Gourmet Connection.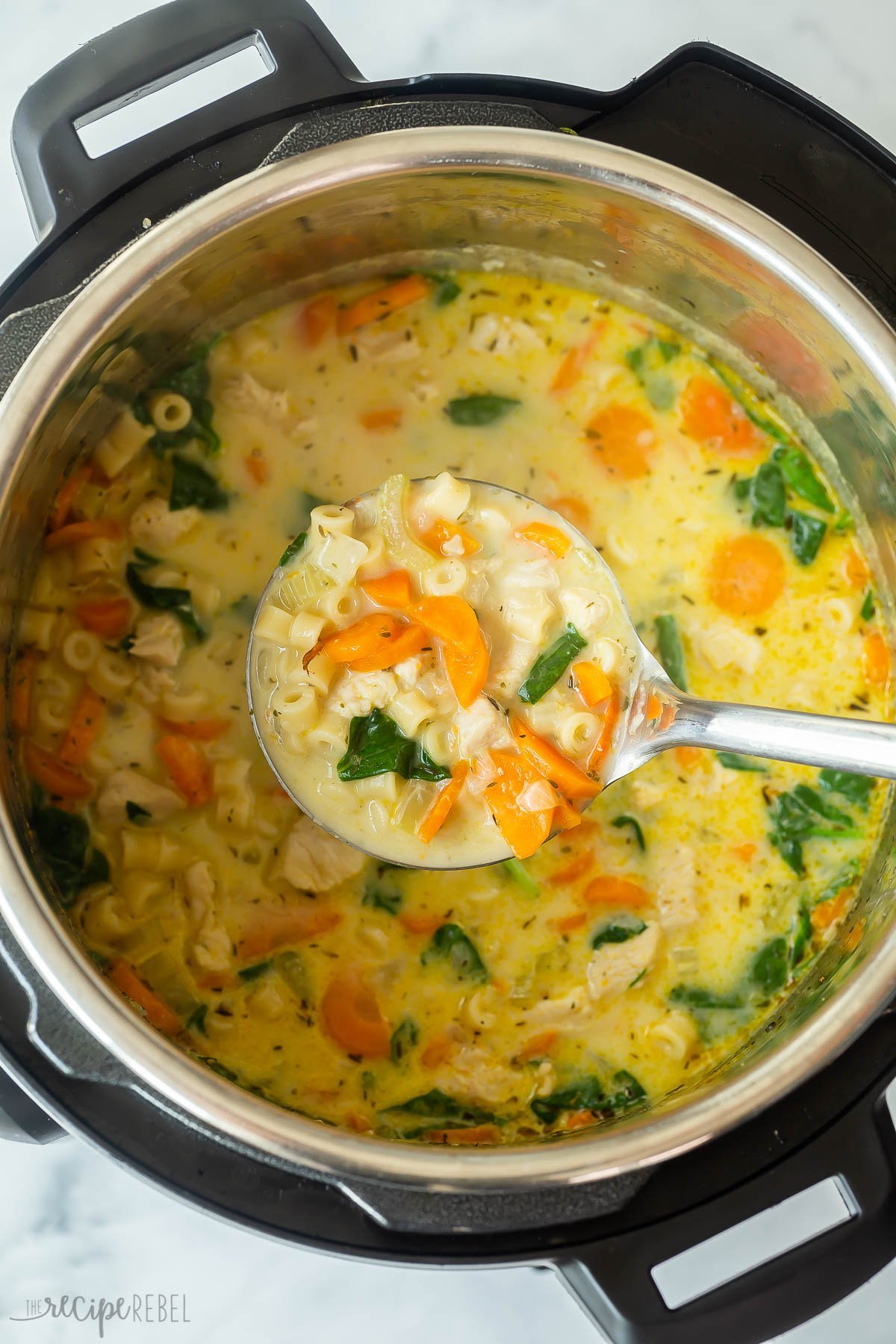 Simple and quick but packs a serious flavor punch. This creamy soup is loaded with vegetables and can easily be made dairy-free or vegetarian. Recipe from The Recipe Rebel.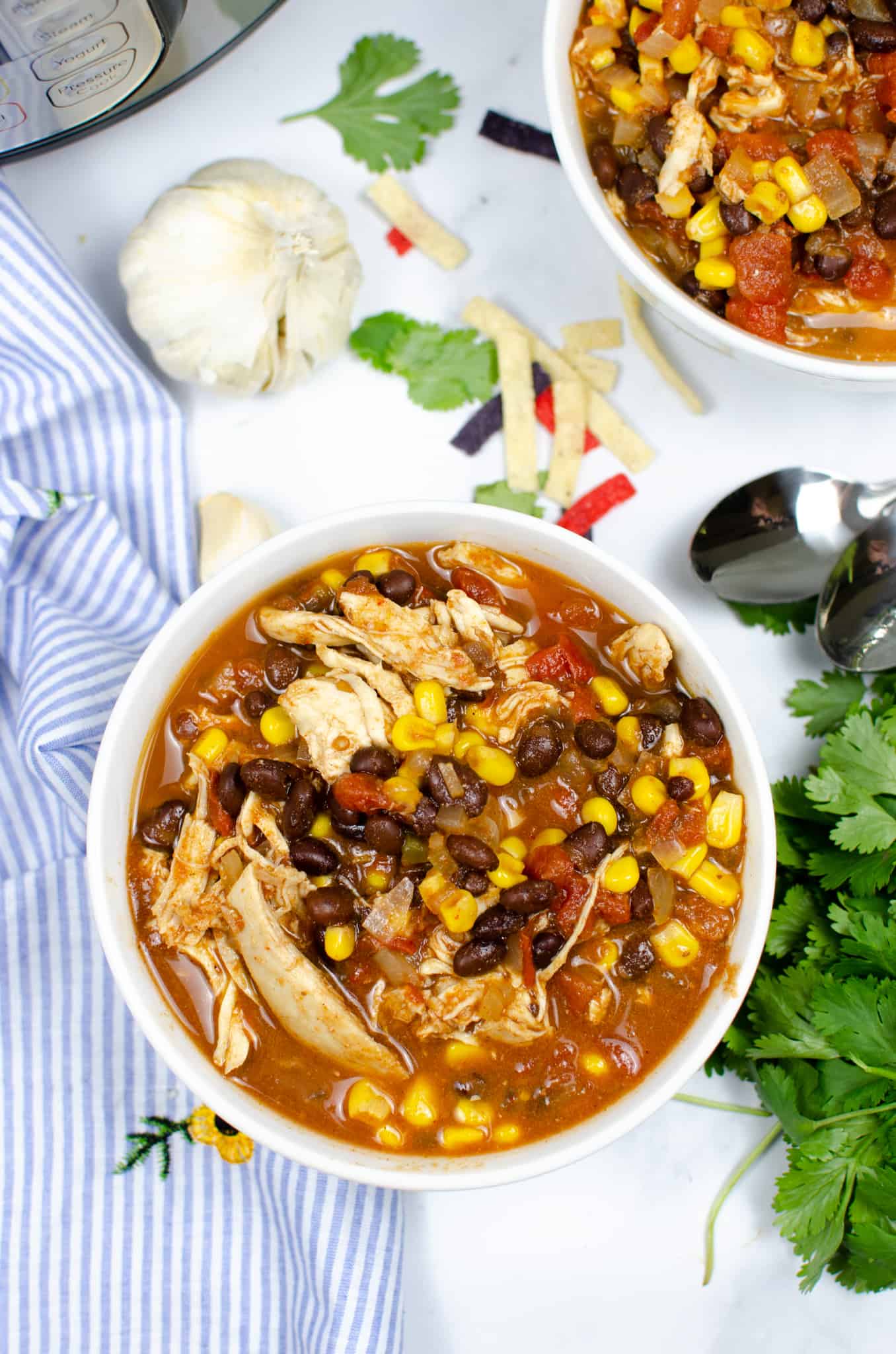 Packed full of protein and mouth-watering taco flavor. This soup is naturally gluten free and filled with good for you ingredients like lean chicken breast, beans, corn, and spices. Recipe from One Wholesome Life.
---
SAVE INSTANT POT CHICKEN SOUP RECIPES TO PINTEREST