Today, we are sharing our latest instalment in our series of Instant Pot cookbook reviews. We love sharing recipes with you, but we're also eager to share great written resources as the Instant Pot grows in popularity, and more cookbooks or guides are on the market. In this post, we're featuring author, Lisa Burns' cookbook, Family Meals From Scratch in Your Instant Pot .
---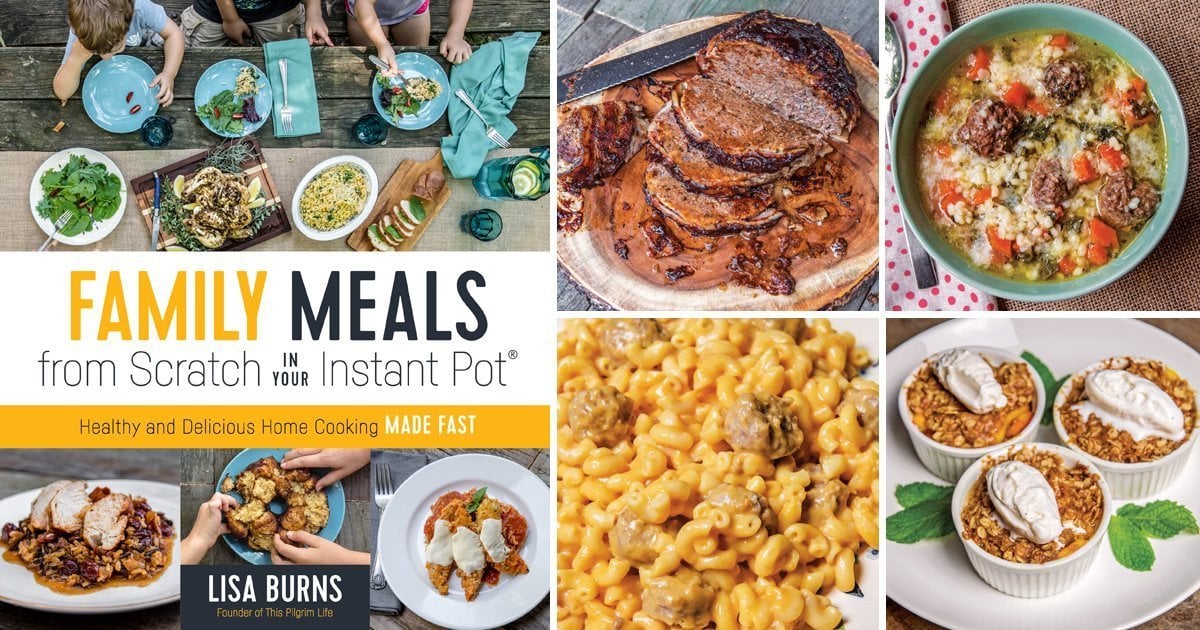 ---
The book: Family Meals From Scratch in Your Instant Pot by Lisa Burns
The focus: Making nutritious meals from scratch that fit into your hectic schedule and satisfy the entire family, especially the kids.
Featured guest recipe: Instant Pot Bacon Barbecue Meatloaf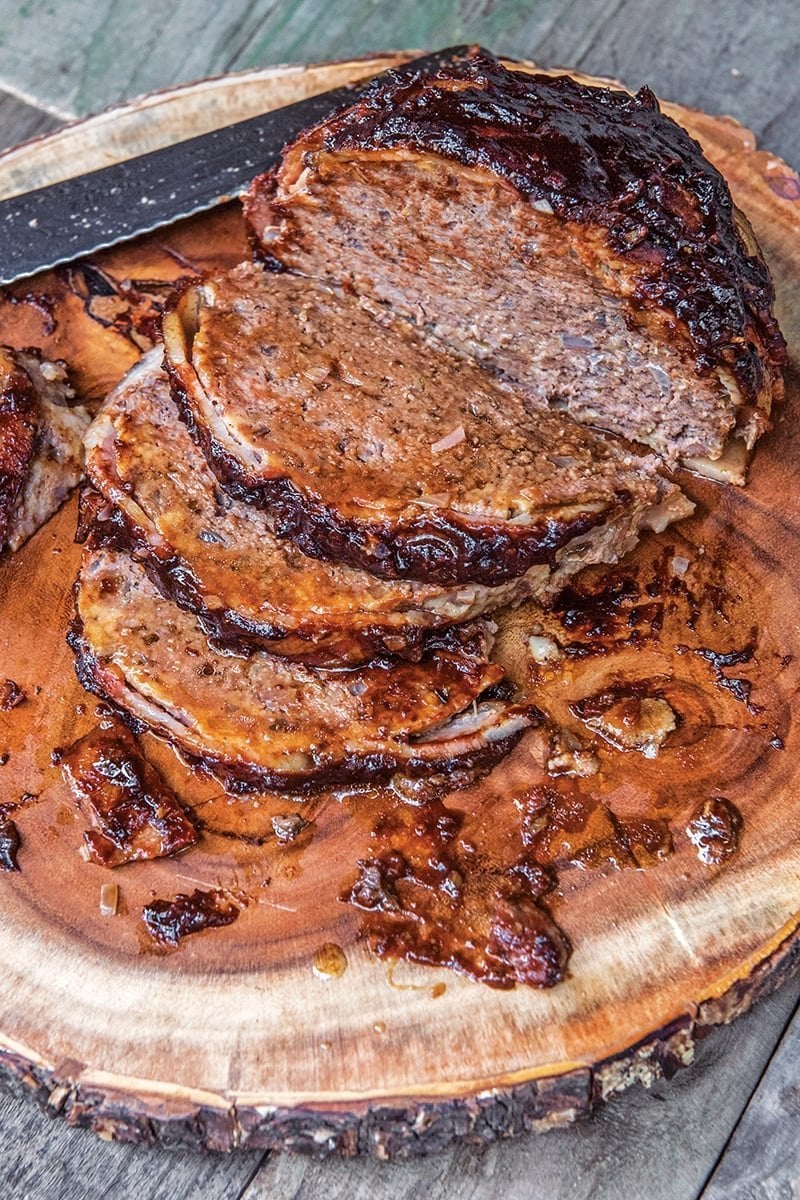 About the cookbook
Making nutritious meals that fit into your hectic schedule and satisfy the entire family just got a whole lot easier. Busy mom of five, Lisa Burns, shares a slew of family-friendly meals that can be ready in a flash with the help of your Instant Pot.
Breakfast is a cinch with quick and easy dishes like Make-Ahead Egg Casserole and Warm Strawberries & Cream Millet, and even the pickiest eater will love it when you serve Sausage & (Secret) Sweet Potato Macaroni or Zesty Ranch Chicken Roll-Ups for dinner.
Each recipe is made without processed ingredients so you can be sure your meals are packed with nutrients, making them just as nourishing as they are tasty. You can make healthier, homemade versions of all your restaurant favorites, like Simple Egg Drop Soup and One-Pot Chicken Marsala Pasta, and even make Late-Night Fudgy Brownies, Georgia Peach Cobbler and other naturally-sweetened desserts to wrap up your meal.
Whether you're cooking for picky preschoolers or prepping for a weeknight dinner with the whole family, Lisa's recipes are sure to provide mouthwatering meals that will be loved by all.
What we love about this cookbook
The section titles are not boring. Most cookbooks stick to the traditional sections of categorizing food. Whether be the type of meal or type of food or diet. Lisa Burns keeps it entertaining, while still maintaining comprehensiveness. Skip the Drive has restaurant favorite recipes that you can enjoy at home. Company's Coming has food that is for sharing with a crowd. Time for Lunch focusses on time-sensitive fast meals. Rise and Shine section, of course, is breakfast recipes. Life is Too Short contains healthy dessert recipes. Hear Them Cheer section is our favorite because it's a whole section focused on healthy foods kids love. This is the real drive for the book.
Who is this book for?
This book is for a family. In the sense that the dishes are created with everyone in mind. There's a whole section devoted to kid-friendly meals. A lot of recipes out there that cater to children neglect to develop and exposing children to a variety of flavors. These recipes educate and also takes into account their taste buds to spices found in such dishes as Jerk Chicken Drumsticks.
As a busy parent, you care a lot about what goes into those growing bodies. Cooking from scratch is best and always desired but hard to do without some guidance. Instant Pot definitely speeds up the process for most dishes but where do you begin? This book can help with making healthy meals be fast meals.
About the author
Lisa Burns is the founder of This Pilgrim Life food blog. She believes in recognizing that this world is not our home and that we are living for something much greater than just the here and now. Her effort with her blog is to be a place of beauty, encouragement, and helpful resources for simple healthy recipes. She has been featured on BuzzFeed, MOPS International, and The Humbled Homemaker. She lives with her husband and their children in Greensboro, NC.
Get Family Meals From Scratch in Your Instant Pot here
Reprinted with permission from Family Meals from Scratch in Your Instant Pot by Lisa Burns, Page Street Publishing Co. 2019. Photo credit: Ken Goodman.
---