Given the rise of takeout meals in the last couple of years, one thing is clear – people love to indulge in their favorite cuisines from the comfort of home. But, ordering delivery or taking meals away is a habit that can get expensive, fast! We've put together a list of takeout copycat or inspired-by Instant Pot recipes that will satisfy any craving.
---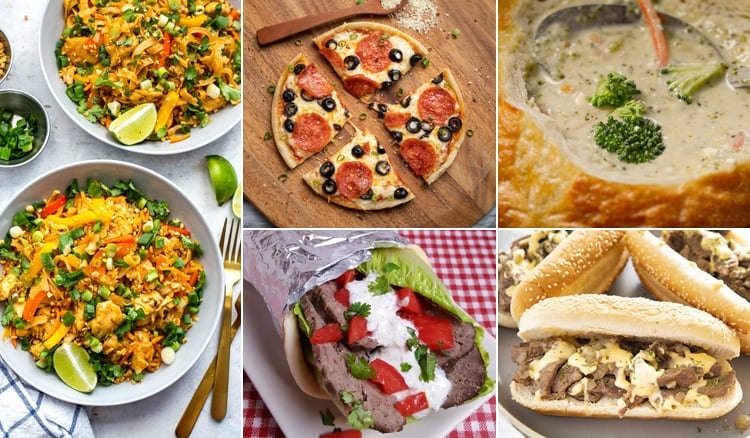 We get it, ordering your favorite takeout after a long day is such a treat! During the last couple of years, we deserved it even more with lockdowns, homeschooling, and not being able to go out to our some restaurants.
According to global search data, the most popular takeout options in the US and around the world are Chinese (no surprises there), pizza, chicken, Indian, Thai, and burgers. Sushi, fish and chips, pasta, and Korean food are also go-to options for many.
We all have our favorites from egg rolls and BBQ wings to fried rice and firecracker chicken. Well, with our collection of Instant Pot takeout recipes below, you can make most of those dishes or adaptations with your trusted pressure cooker. Okay, you can't bake a pizza or deep-fry spring rolls but you can make a killer pizza pasta and egg roll in a bowl!
---
BETTER THAN TAKEOUT INSTANT POT RECIPES
There are many more copycat recipes that you can make in the pressure cooker. These are the ones we thought are most inspiring and appetizing! Do you have a favorite? Let us know in the comments.
A super quick and easy one-pot dinner – the noodles cook alongside the other ingredients for minimal clean-up. Recipe from The Girl On Bloor.
A little sweet and sticky with a touch of heat from the mustard and acidity from lemon, these Instant Pot chicken wings are super delicious and easy to make. You can also finish them on a grill and they are fantastic for any gathering or game night as finger food. Gluten-free, paleo-friendly. Get the recipe on our blog
Whether you're making an appetizer or serving at dinner, this pressure cooker method ensures moist, tender wings finished in the oven to add crisp edges. It just might become your go-to, last-minute appetizer recipe. You can have these on the table in just over 30 minutes start to finish. Recipe from Good Dinner Mom.
A super flavorful and aromatic Indian chicken curry made with marinated tender chicken cooked in a creamy sauce. Make it along with pot-in-pot basmati rice for a complete meal. This restaurant-quality dish is so easy to make in the instant pot, that you will not consider take-out again. Recipe from Piping Pot Curry.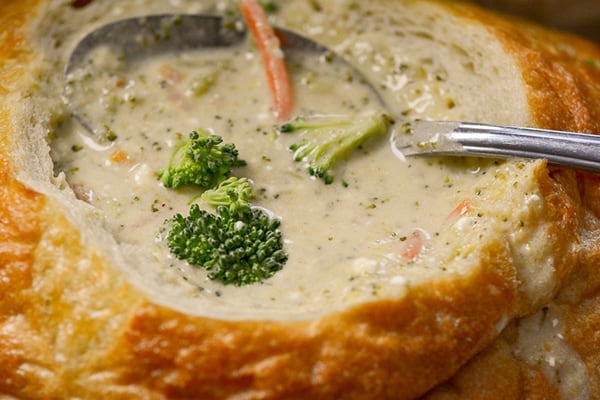 If you love Panera but don't want to hop in the car every time you get a craving, try this copycat broccoli cheese Instant Pot soup. You have that creamy and cheesy texture with pieces of broccoli and carrots throughout that make each bite a little piece of heaven. Recipe from Adventures of A Nurse.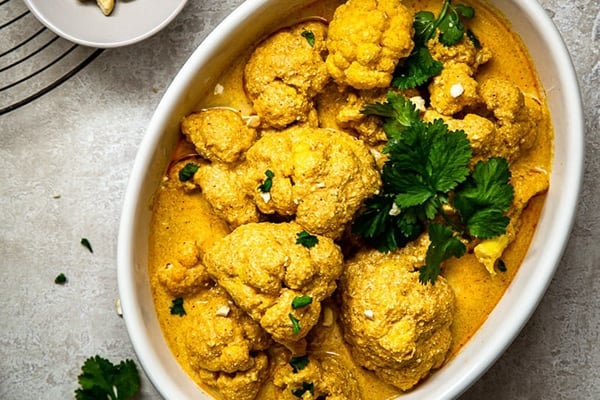 The recipe is easy to follow and quick to make using easy-to-find ingredients is healthy and gluten-free. Instant Pot Cauliflower or Gobi Korma comprises large cauliflower chunks braised in a finger-licking cashew and coconut sauce. Recipe from J Cooking Odyssey.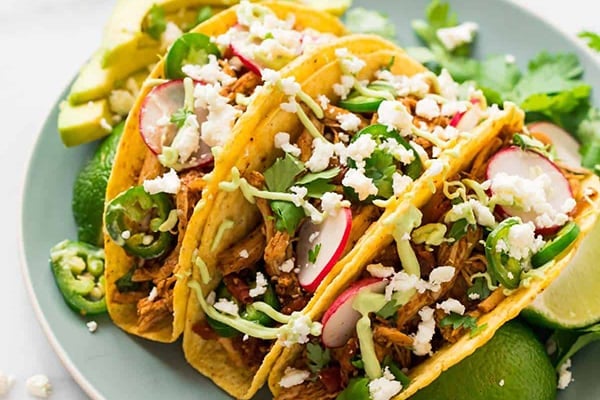 Shredded chicken tacos are a trusty, easy recipe standby for an emergency dinner or for a large crowd. For maximum hosting ease, you can keep the shredded chicken taco filling warm in the Instant Pot and set out the toppings and shells, and let guests build their own tacos. Recipe from Well Plated.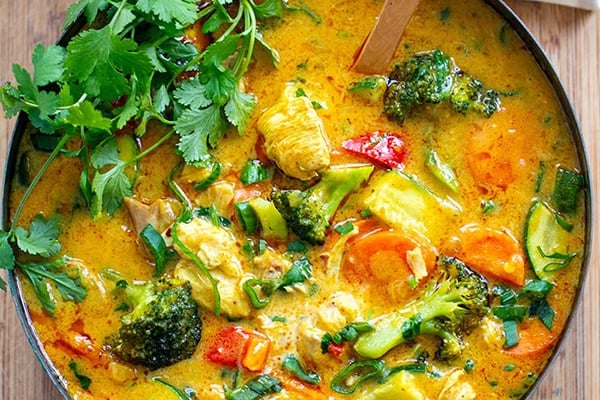 Making an authentic Thai curry can be a labor of love, especially if you make your own curry paste, but there is a much simpler and quicker way. This Instant Pot Thai curry is made in under 30 minutes using ingredients you can find in most grocery stores. That's why we call it a curry in a hurry. Get the recipe on our blog.
Most of us are hooked to the weekly fix of our favorite eat-outs. Chipotle is definitely one among those. Their ever popular BURRITO BOWLS is a base of Rice & Beans topped with all kind of things. The meal is a hearty favorite. Recipe from Simply Vegetarian 777.
A simple and fun dinner recipe the whole family will love! Sandwiches full of tender beef, with an easy homemade cheese sauce. Recipe from The Salty Marshmallow.
Almost every household has a few packets of 2-minute ramen noodles in the pantry. They are perfect for a quick and easy snack or a meal that even kids can cook. Today, we want to share a way to turn those humble ramen noodles into a nutritious and delicious dish inspired by a Japanese miso ramen soup. Get the recipe on our blog.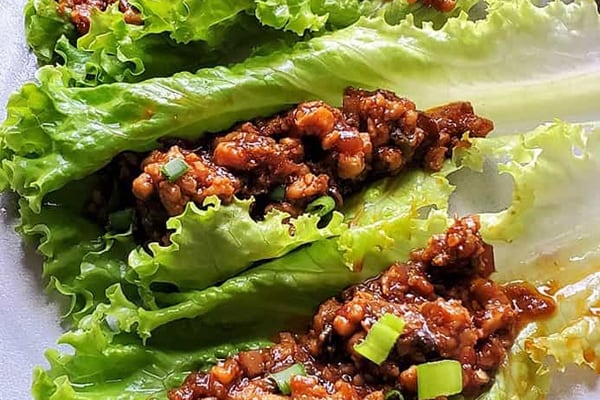 This tastes even better than P. F. Chang's Asian chicken lettuce Wraps. You'll have juicy finely chopped chicken cooked in an amazing addictive spicy, savory & slightly sweet sauce with mushrooms, onion, ginger & garlic. Serve it on lettuce leaves & munch right away! Recipe from Foodies Terminal.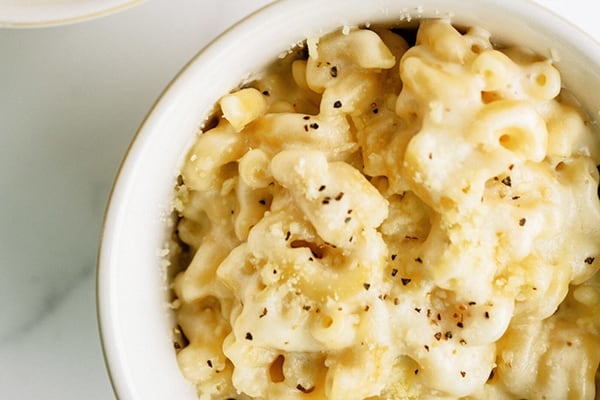 This Instant Pot Panera Copycat White Cheesy Shells recipe has that super-rich, thick, and creamy cheese sauce. All the deliciousness of eating out, in your own home! Recipe from Six Sisters Stuff.
Do you love egg rolls? Sometimes deep-fried isn't an option for the diet. This deconstructed egg roll takes away that problem! A delicious low carb one-pot recipe with meat, cabbage, and that tasty Asian flavored sauce. Recipe from Simply Happy Foodie.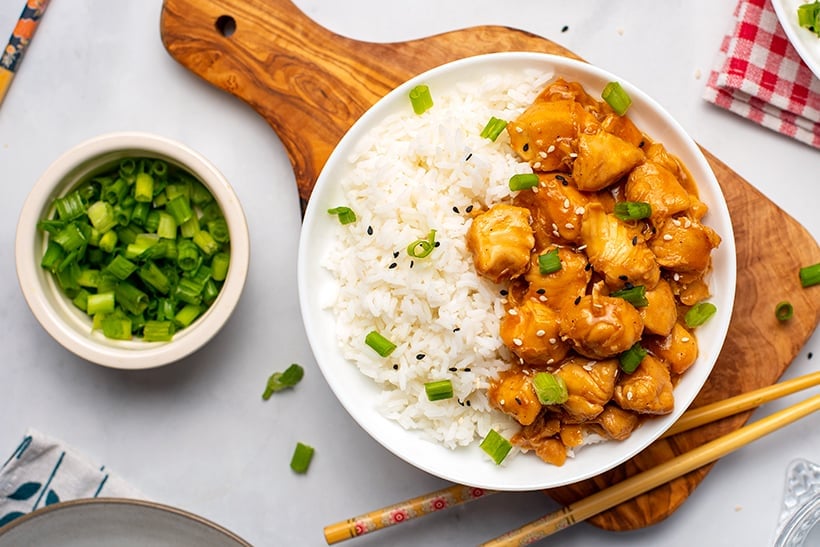 Our Instant Pot orange chicken recipe is a pressure cooker adaptation and is simpler than making the classic version which requires frying of the chicken. This also means that this dish is a little healthier and lower in fat. Chicken is first cooked in the orange, soy, garlic, and ginger sauce and then thickened and sweetened on Saute once it is cooked. Get the recipe on our blog.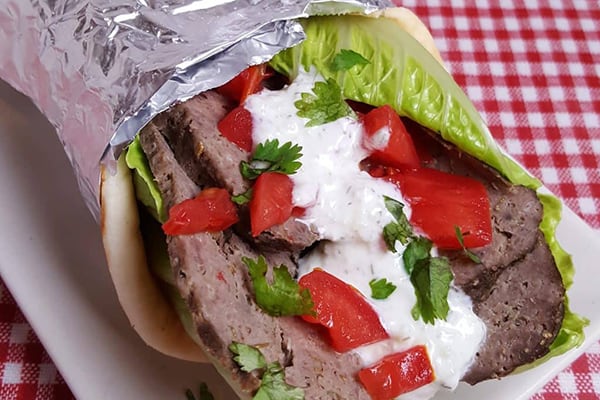 Whether on the streets of Greece or in your local Greek restaurant, watching that gigantic hunk of spinning meat on a rotisserie in the window is so enticing for you to come in for some freshly shaved Gyro meat. Have you ever thought about trying it at home? Serve in a soft Greek pita on a bed of lettuce, chopped tomatoes and of course, some yummy Tzatziki Sauce. Recipe from This Old Gal.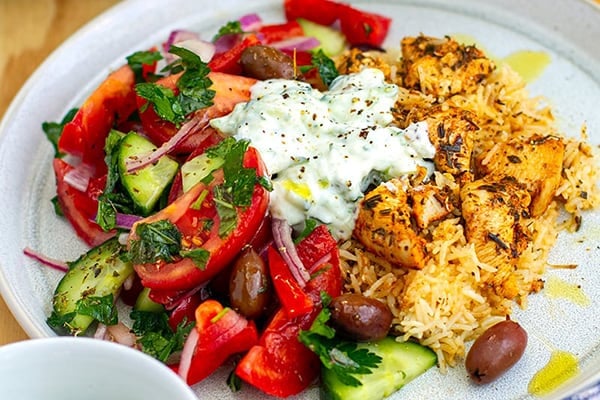 Greek souvlaki is essentially well-seasoned, often marinated meat grilled on skewers, similarly to kabobs, and served as a souvlaki pita wrap or on a platter with a side of cooling tzatziki sauce, rice or potatoes, and salad. As a pita wrap, it's popular street food in Greece but it can also be found on many trattorias and restaurant menus. Get the recipe on our blog.
Juicy, tomato meatballs, squishy mozzarella, fresh tomato and aromatic basil are sandwiched together for a perfect bite in this Instant Pot recipe. These Caprese meatball sandwiches are great for a party, picnic, weekend family lunch or speedy dinner. Get the recipe on our blog.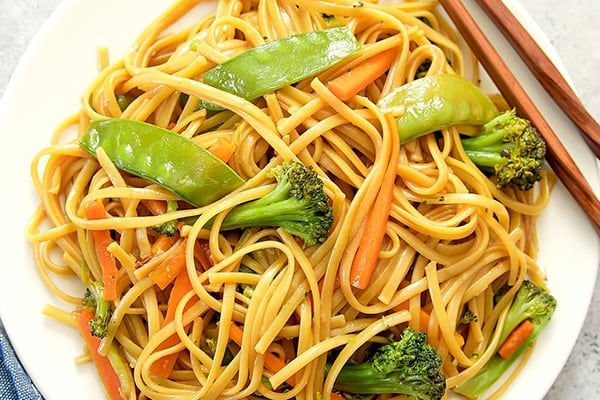 Chinese lo mein is a stir fried noodle dish that usually requires quite a bit of oil. This healthier version has all the flavors from the original, but without all the oil. Everything cooks together in one pot and there is no need to drain water from the noodles. This meal is ready in less than 30 minutes! Recipe from Kirbie Cravings.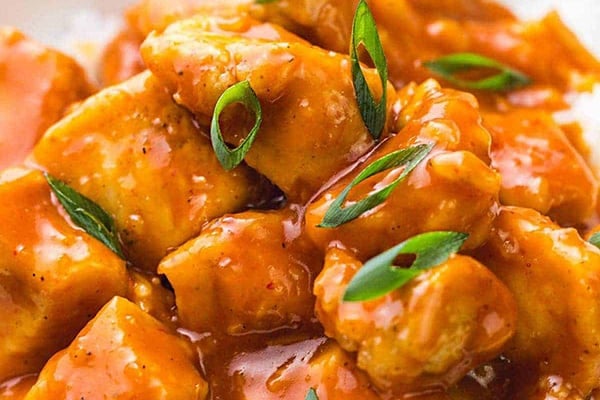 Sweet and spicy Instant Pot firecracker chicken served on a bed of jasmine rice. This recipe is gluten-free, dairy-free, and takes less than 30 minutes to be ready. Recipe from Little SunnyKitchen.
This copycat tastes just like the restaurant version except you can make it in the pressure cooker. It is unbelievably easy and effortless – anyone can make it! Recipe from Damn Delicious.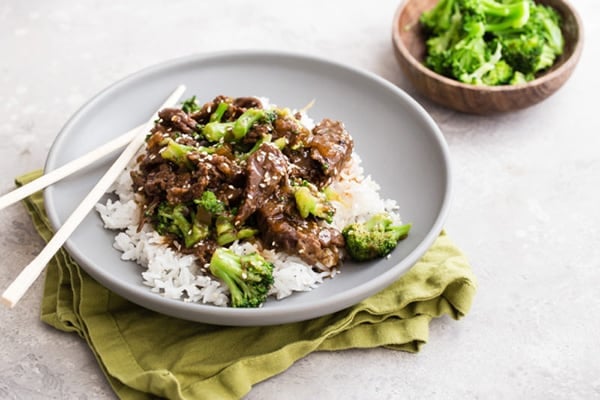 This dish features tender, thin-sliced beef and broccoli in a rich sauce that is salty and sweet, with just a little heat from the red pepper flakes. You can make this Chinese takeout favorite at home in your pressure cooker in less time and for a fraction of the cost of eating out. Recipe from Pressure Cooking Today.
The glistening dark spicy sauce, crunchy peanuts, and whole Szechuan chiles, just daring you to take a bite, makes this dish a #1 Chinese takeout pick. The combination of the chiles and peppercorns together is like a disco party in your mouth. Recipe from A Spicy Perspective.
Packed with chunks of succulent tender shrimp, scrambled eggs, carrots and peas, this Instant pot shrimp fried rice is easier and healthier. Bonus, the leftovers make fabulous lunch boxes for days. Recipe from Kitchen At Hoskins.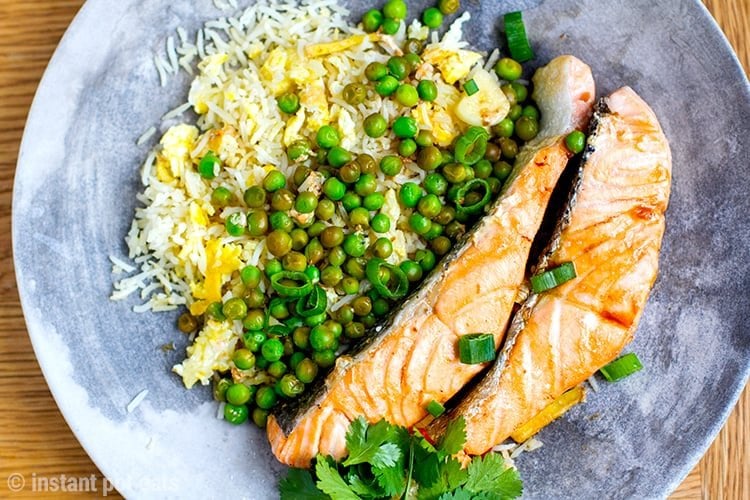 Salmon doesn't take much time at all and can be cooked together with frozen veggies like peas, corn, or broccoli. The whole dish is done in one pot, using a cake tin. Serve over rice and drizzle the remaining juices/cooking broth over the top. Recipe from Instant Pot Eats.
Sometimes it seems intimidating to re-create those restaurant dishes at home because we don't have the same tools or industrial stoves. However, the Instant Pot makes it easy to do AND it cooks in such a short amount of time! This recipe is spot-on in flavor and ready in less than 30 minutes. Plus, it's WAY healthier than any takeout you'd order! Recipe from The Soccer Mom Blog.
This Instant Pot pizza is just the right size for a quick lunch or snack and it's super easy to prepare. Feel free to change the pizzas up with your favorite toppings. Recipe from The Spruce Eats.
---
SAVE these Better Than Takeout Instant Pot Recipes TO PINTEREST