From Jamie Oliver pressure cooker recipes to Julia Child's classics, you too can cook like a famous chef or your favorite cookbook author with these deliciously recipes specially made for your Instant Pot.
---
In this roundup, we've collected Instant Pot adapted recipes originally created by famous chefs and your favorite cookbook authors. We've got recipes from Jamie Olive, Wolfgang Puck, Julia Child, Nigella Lawson, and Thomas Keller just to name a few.
Some dishes came from these chefs Instant Pot ready while other recipes were recreated and tested by our food blogger friends around the world. Just saying 'Pot Roast' sounds boring, but saying 'Pioneer Woman Pot Roast' sounds like you got some street credit to back you up.
These amazing, classic dishes should not be forgotten just because they're not originally cooked with a pressure cooker. Get inspired and try out these impressive yet easy recipes with your Instant Pot.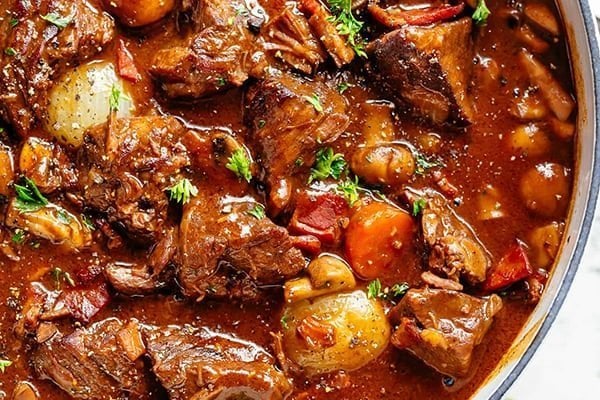 Did you love the movie, Julie & Julia? Didn't it make you want to be Julie, mastering classic Julia Child dishes? Beef Bourguignon is a renowned classic for a reason. Drinking a glass of wine while preparing it will help you channel your inner Julia. Recipe from Cafe Delites.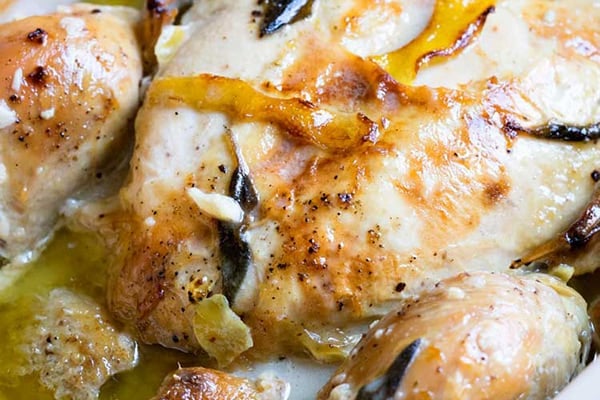 Do milk and your tummy not agree? If not then you probably don't even have milk in the fridge. Try some coconut milk with this popular recipe and get a succulent, flavorful roasted chicken that is perfect for dinner. It's Jamie Oliver inspired but with a twist. Recipe from Kevin is Cooking.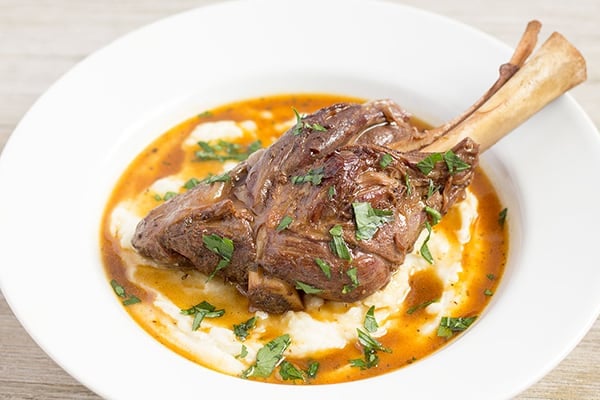 This Gordon Ramsay inspired pressure cooker lamb shanks recipe is packed with bold flavors and they're fall-off-the-bone tender! You are truly missing out if this is not on your week's dinner menu. Recipe from The Foodie Eats.
Simmering meats and vegetables until tender is as old as human history itself. Yet, put a French name pot-au-feu to it and it can intimidate the best of cooks. Don't let this stop you! Instead, let your Instant Pot help you welcome the challenge without a flinch. By the way, this dish is what made boiled beef a French classic in American. Recipe from Serious Eats.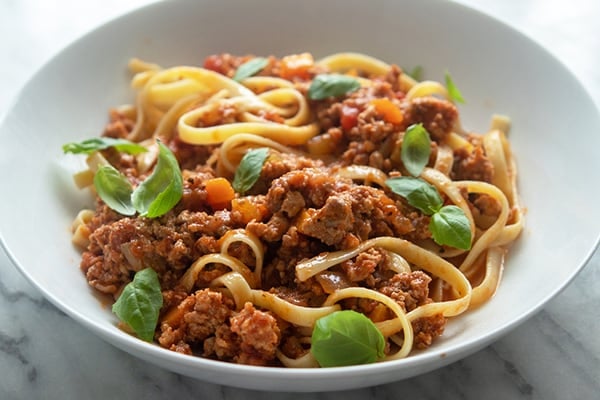 No matter how wonderful the aroma is, you have better things to do than watch something simmer for hours. This hearty bolognese comes together in under an hour in your pressure cooker and is brought to you with a smile from Giada. Recipe from Giadzy.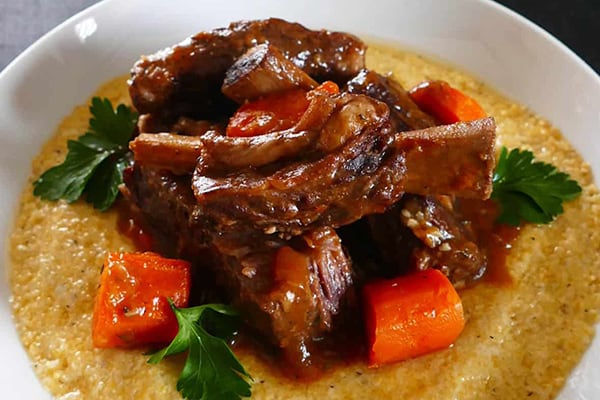 Polenta is comfort food but even more comforting is topping them off with short ribs braised in red wine and Guinness. That's right! Red wine and Guinness! Perfect for the colder season. It is a simple, sophisticated recipe that's rich and flavorful. Recipe from Paint the Kitchen Red.

What is Kedgeree? It is an Anglo-Indian dish of gently spiced fish, rice, and eggs. It is usually made with smoked fish but salmon fillets work too. It's a great healthy high-protein meal and yes, you can make it in the Instant Pot. Recipe from Every Nook & Cranny.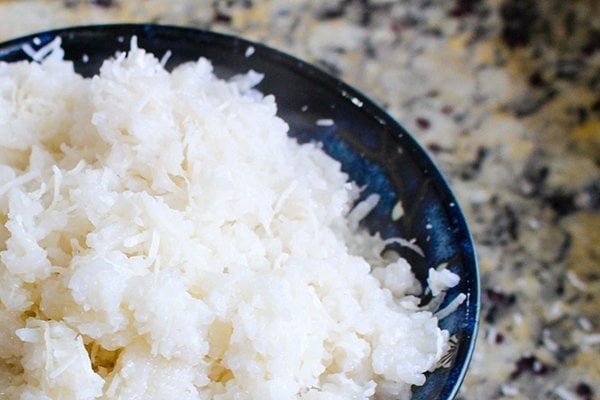 Sweet and salty coconut rice from Chrissy Teigen has been the talk of the Internet for some time now. This recipe will show you how to make it in your Instant Pot. Recipe from Ally's Cooking.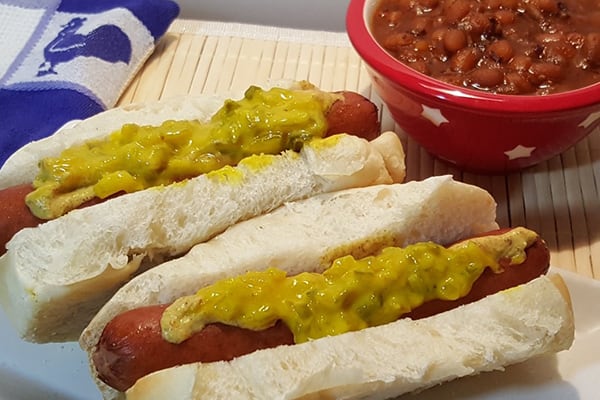 NYC hotdogs are iconic for any native city dweller. These dirty water hotdogs are reminiscent of all those pushcart street vendors. Where the vendors add new hotdogs to the water in their carts, without changing the water. Hence the term "Dirty Water Hotdogs." This is Mario Batali's recipe for the Instant Pot. Recipe from This Old Gal.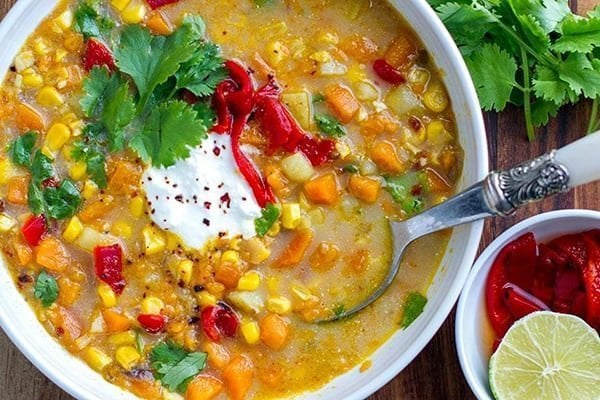 This Mexican-inspired Instant Pot corn soup is made with healthy ingredients, flavourful spices, lime and a little chipotle for a smoky, chili kick. It's gluten-free and vegetarian-friendly and can be made completely plant-based by using coconut yoghurt when serving. It's inspired by an Ottolenghi recipe. Recipe from Instant Pot Eats.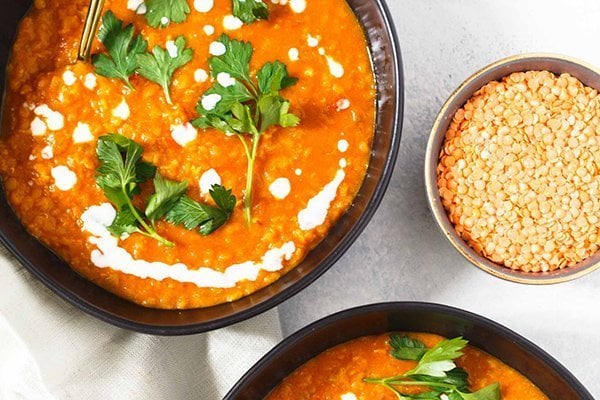 This curried coconut lentil soup is so vibrant with color and is so creamy delicious! It's perfect to keep you warm and filled to close out the winter and welcome the spring. Another Yotam Ottolenghi inspired gem! Recipe from Table for Two.
Do you LOVE buffalo chicken wings? Well, you will love this healthy buffalo chicken chili adapted from Rachel Ray's recipe where things are sealed with 1/2 cup of crumbled blue cheese to melt to perfection in your warm hearty bowl. Recipe from iFOODreal.
The inspiration for this Pepper Noodles dish comes from Rachael Ray's Tingly Szechuan Pepper Beef Noodles. But what's even better with this version, it's all in one pot, the Instant Pot. The thin spaghetti is tossed with tamari, pepper, ground sausage, and shredded cabbage for an easy one-pot meal with a lot of flare. To give it some extra kick drizzle sriracha on top. Recipe from 365 Days of Slow + Pressure Cooking.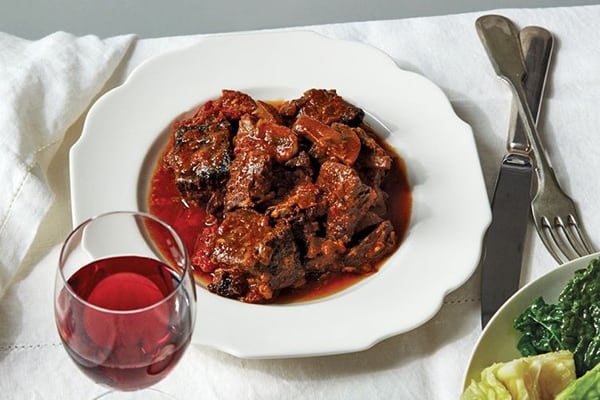 Dijon mustard unites beef chuck, onions, mushrooms, carrots, and tomatoes in this glorious show-stopping beef stew. Serve with mashed potatoes or crusty bread, some greens, and a bottle of red wine… maybe try Cabernet or Zinfandel. Recipe from Food52.
Author Notes: Recipe reprinted from Martha Stewart's Pressure Cooker: 100+ Fabulous New Recipes for the Pressure Cooker, Multicooker, and Instant Pot®. Copyright © 2018 by Martha Stewart Living Omnimedia. Photograph copyright © 2018 by Marcus Nilsson. Published by Clarkson Potter/Publishers, an imprint of Penguin Random House LLC.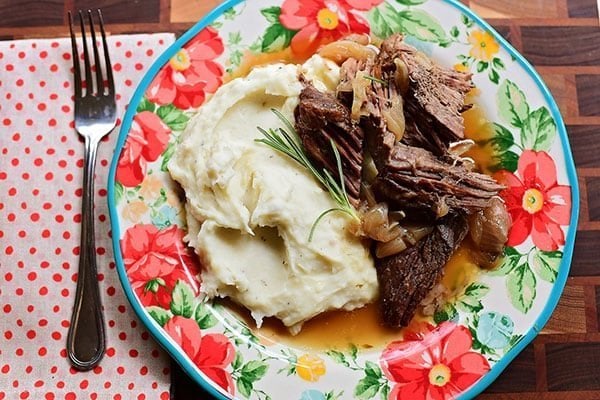 Have you noticed Instant Pot got a little makeover with the help of The Pioneer Woman? It's like it got a new dress with lipstick and heels. Ree Drummond didn't leave it just there to look pretty. She got busy in the kitchen with an Instant Pot Perfect Pot Roast. Recipe from The Pioneer Woman.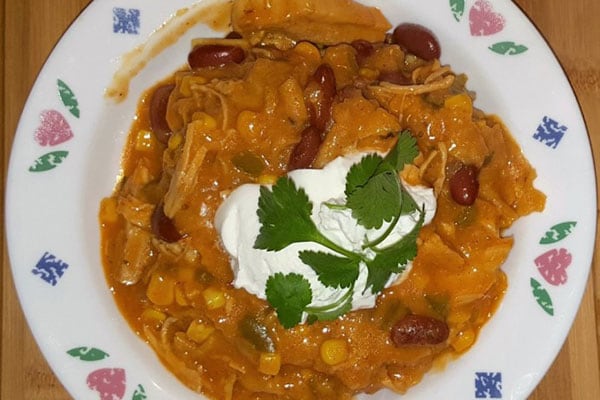 Are you so busy, you just skimmed through this list of recipes? And so busy you realized that you forgot the chicken in the freezer. Well, this final dish is perfect for you. You probably have all the ingredients in your pantry right now to make this Wolfgang inspired chicken enchilada. Recipe from This Old Gal.
Are you ready to eat like a famous chef? Who's your favorite chef or cookbook author? Let us know!