Have you ever made any Instant Pot jackfruit recipes? Jackfruit is a vegan meat substitute that mimics pulled pork and is deliciously believable. Change up your curries and taco fillings with this fruit that adapts to any seasoning.
---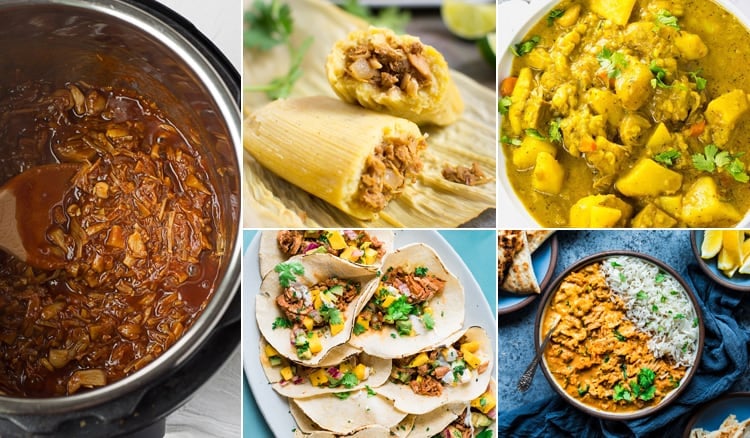 Have you noticed the latest trend for substituting meat with jackfruit that has been around forever as a healthy addition for tropical dishes and curries? Sounds crazy but it's remarkably similar in texture to pulled meat and is a nice filling or main that's nut-free, soy-free, and gluten-free. You can use jackfruit to veganize your old favorite recipes or try new ones in your Instant Pot.
WHAT IS JACKFRUIT?
Jackfruit is a tropical fruit with green yellowish exterior with the spiky outer skin and light yellow flesh. When ripe it has a subtly sweet flavor. It has been said to taste similar to a combination of fruits, including apples, pineapples, mangoes, and bananas. It can be used to make a variety of dishes, including custards, cakes, or mixed with shaved ice as in halo-halo in the Philippines. The seeds from ripe fruits are edible and have a milky, sweet taste like Brazil nuts. When roasted, they taste similar to chestnuts.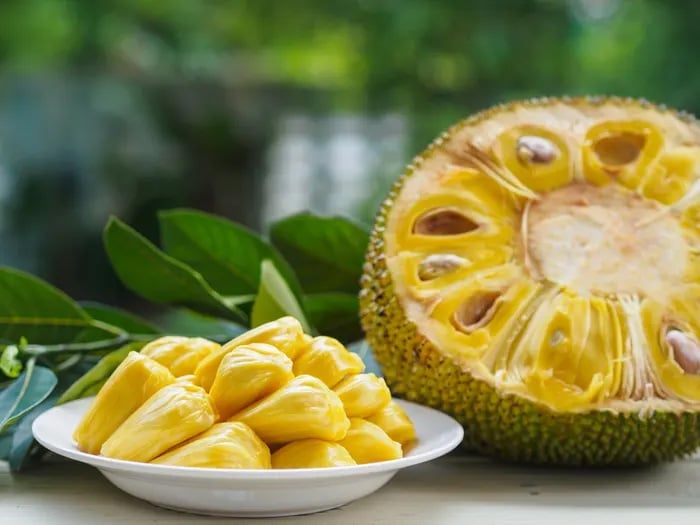 Unripe jackfruit has a neutral taste when young, so it takes on the flavor of whatever sauce it is paired with. It has a stringy, slightly fibrous texture which makes it a perfect vegan substitute for pulled pork or chicken since it adapts so well with any seasoning. It contains no saturated fat or cholesterol, it's light in sodium, and is also low in calories, with just 20 per a 2.65-ounce serving. Plus, it contains 3 grams of fiber per serving, as well as 110 milligrams of potassium, heart-healthy nutrients that many of us are not getting enough of.
The tree bears the largest fruit of all trees reaching as much as 55 kg (120 pounds) in weight, 90 cm (35 inches) in length, and 50 cm (20 inches) in diameter. A mature jack tree produces some 200 fruits per year, with older trees bearing up to 500 fruits in a year. Jackfruit is a fruit relative to figs and breadfruit that's native in India and can be grown in tropical areas of Southeast Asia, Brazil, and Africa.
Is Jackfruit healthy?
Jackfruit is full of magnesium, vitamin B6, vitamin A, vitamin C, and other antioxidants which is a great addition to your diet reducing the risk of several diseases. It has a low glycemic index, which is a measure of how quickly your blood sugar rises after eating food. The fiber and protein it provides slows digestion and helps prevent blood sugar spikes. There is anecdotal evidence that eating it may slow the ageing of your skin. So can't hurt to include this fruit in your meal rotation.
Note that if you are allergic to birch pollen you are most likely also allergic to jackfruit.
WHERE CAN I BUY JACKFRUIT?
You can get canned and fresh jackfruit at most Asian markets. If you choose to go fresh, plan accordingly for the amount you will yield and procedure on how to cut it open. There are several online videos to show you step-by-step the process. The easier route is canned which is also available in Whole Foods and Trader Joe's. When buying canned jackfruit be sure to get young, unripe jackfruit kept in brine or water, not syrup, for savory dishes. If you live in a small town you can always order unripe jackfruit online at Amazon.
INSTANT POT Recipes Using Jackfruit
What's super fun about jackfruit is that it's a great ingredient to use in your Instant Pot. We've curated a list of delicious, healthy, vegan-friendly jackfruit dishes from curries and stews to taco fillings. Give one of them a go and let us know what you think. Have you ever used jackfruit? Let us know in the comments below!
Instant Pot Pulled BBQ Jackfruit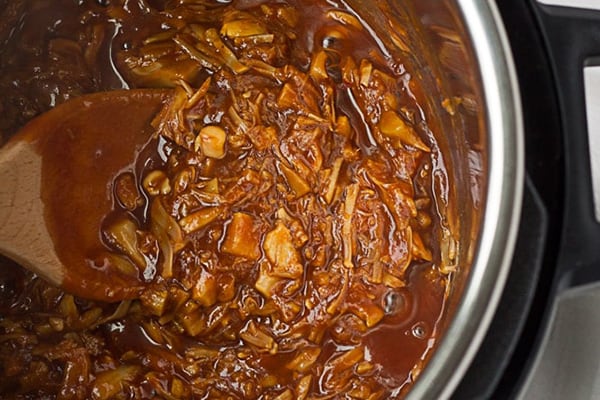 The easiest and most delicious Pulled BBQ Jackfruit Sandwiches, made in the Instant Pot! A perfect meal for the middle of summer when it's too hot to turn on the oven. Recipe from Nora Cooks.
JACKFRUIT Vegan Posole
Traditional posole is made with pork so it makes perfect sense to substitute it with jackfruit for this recipe. You can find the whole fruit available in many Asian grocery stores, weighing up to 80 lbs. The canned version is much easier to work with. Get "jackfruit in brine" for savory dishes instead of "in syrup" which is sweet. Recipe from Tried and True Blog.
Jackfruit Biryani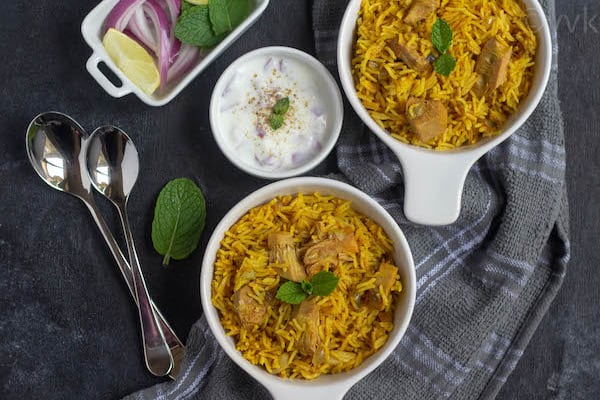 Here is a spicy and delicious vegan biryani with tender jackfruit. Recipe from Vidhyas Home Cooking.
JACKFRUIT "CHICKEN" NOODLE SOUP (Instant Pot or Stovetop)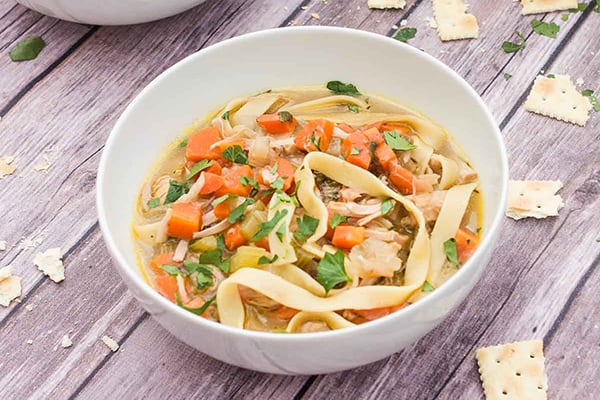 Chicken noodle soup is always comforting when you are sick or when it's chilly outside. But just because you are on a plant-based diet doesn't mean you should miss out on this cozy comfort food. Recipe from Hell Yes It's Vegan.
VEGAN JACKFRUIT TAMALES (INSTANT POT OR STOVETOP)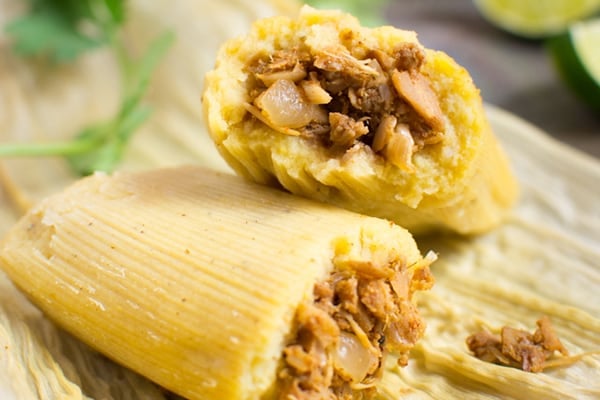 Homemade vegan jackfruit tamales are easier to make than you may think. This step-by-step recipe will guide you through the tamale making process with ease. Recipe from Where You Get Your Protein.
Vegan Jackfruit with Potato Curry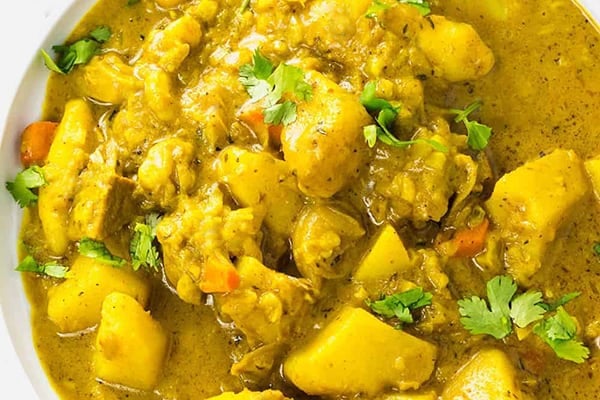 This Instant Pot Vegan Jackfruit with Potato Curry recipe is so amazing and flavorful, made with simple ingredients it will be a favorite of yours as it is of mine. Recipe from Healthier Steps.
JACKFRUIT TIKKA MASALA
Instant Pot Vegan Jackfruit Tikka Masala is a delicious and mildly spiced Indian curry. This is a quick and easy vegan dinner fix recipe if you are trying to get more nutrient-rich vegetables in your diet. Recipe from Cooking You Love.
PRESSURE COOKER Jackfruit Curry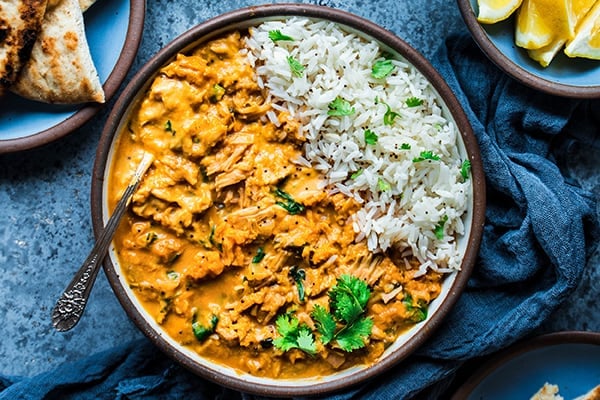 Made with warm and aromatic Indian spices, jackfruit, sweet potatoes, and coconut milk, this Instant Pot curry is both vegan, paleo, and bursting with flavor. Recipe from Rainbow Plant Life.
PULLED JACKFRUIT BURRITOS (IP OR STOVETOP)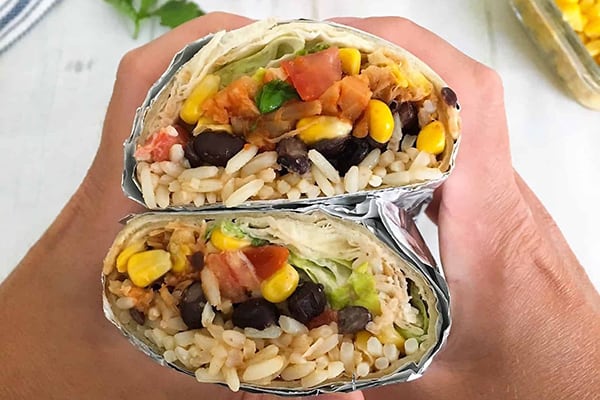 Who doesn't love a good burrito? The jackfruit is shredded to resemble pulled pork and smothered in delicious homemade bbq sauce for all the smoky, tangy flavor. Recipe from This Healthy Kitchen.
Jackfruit Carnitas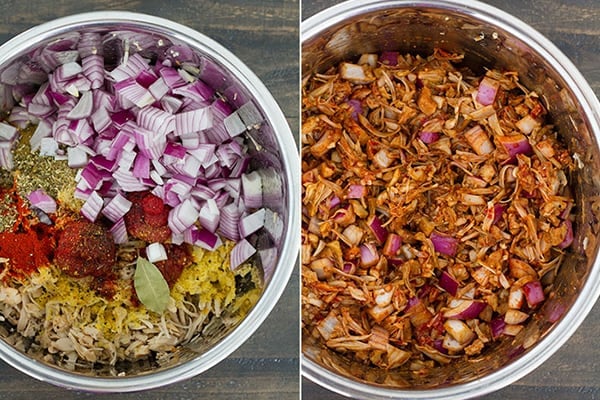 When you're buying your jackfruit, buy green jackfruit. As jackfruit ripens it gets sweet and orangey-yellow in color. You can shred it first before cooking. The core and seeds cook down to be nice and tender. Recipe from La Fuji Mama.
white bean chili with jackfruit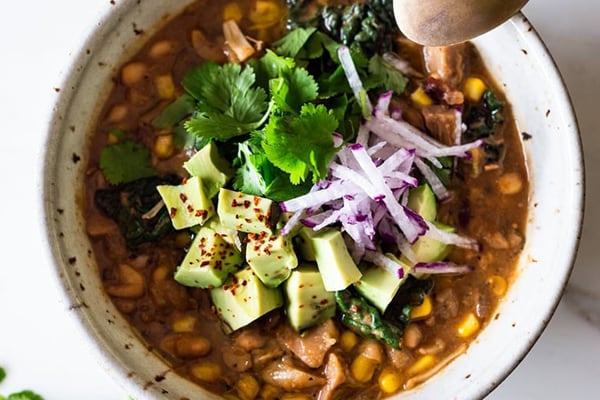 A simple recipe for White Bean Chili with Jackfruit that can be made in an Instant Pot or on the stovetop. Vegan and gluten-free, this fast and easy dinner recipe can be made in 30 minutes! Recipe from Feast At Home.
Jamaican Jerk Jackfruit Tacos
Transport yourself to a Caribbean island with these jackfruit tacos. Canned jackfruit is shredded until it has the consistency of pulled pork then quickly cooked in a blend of Jamaican jerk spices. Habanero pepper gives this dish a citrusy, floral heat that well balances the sweetness of mango and creaminess of avocado in the salsa. Recipe from Instant Pot Official.
INSTANT POT JACKFRUIT SPICED RICE (KATHAL BIRYANI)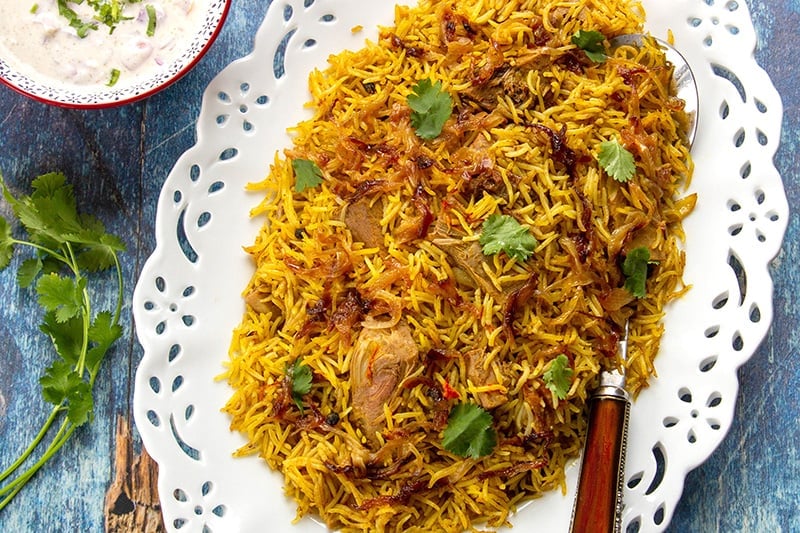 Kathal Biryani is a tasty Indian, vegetarian rice recipe that is perfect for a weeknight dinner. You can use mushrooms, paneer, asparagus, or artichoke hearts instead of jackfruit in this recipe. It's gluten-free and vegan-friendly. This recipe is from the Authentic Indian Cooking With Your Instant Pot by Vasanti Bhadkamar-Balan. Get the recipe here.
Char Siu Jackfruit (Instant Pot or Slow-Cooker)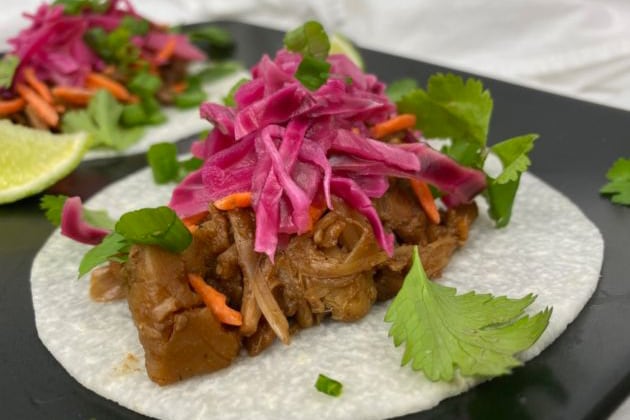 Char siu is a Cantonese barbecue preparation and translates to, "fork roasted." This jackfruit recipe gives you the perfect meat alternative for an array of Asian and Asian-fusion dishes. Serve it in jicama tortillas, pickled cabbage, shredded carrot, green onions, and fresh cilantro. Recipe from Veggies At Tiffani's.
More Jackfruit Recipes:
Jackfruit Coconut Curry Recipe InstantPot from Profusion Curry.
Instant Pot Jackfruit with Chana Dal from One Green Planet.
---
SAVE THESE Instant Pot Jackfruit RECIPES TO PINTEREST