From comforting breakfast oats and spiced butter to succulent pork and cider, these Instant Pot apple recipes will get you through the fall bounty with speed and ease. Have a favorite pressure cooker apple recipe? Let us know in the comments.
---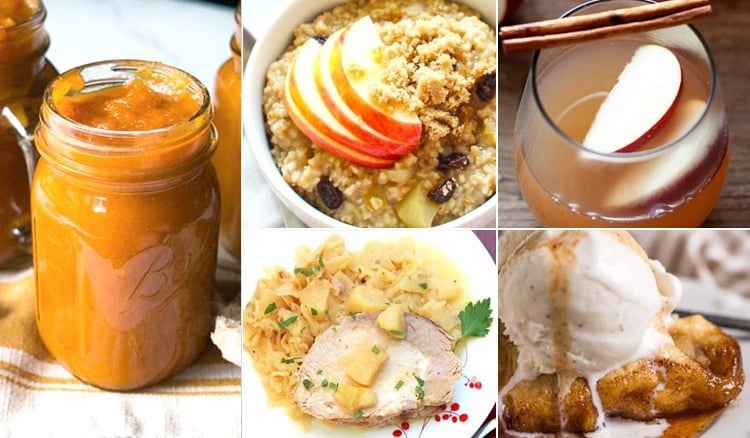 Something wonderful happens when fall comes around. The color of things subtly changes and then, it happens all at once. The shelves of the grocery store and the leaves of the trees all begin to bloom in seasonal reds, greens, and yellows.
Our meals follow suit, containing more winter squash, hearty, slow-cooked (or pressure-cooked) meats, stews, and chilis, and more apples. Fall's sweet delight! You know how many varieties there are, and just how much fun it is to go pick them by hand at a local orchard. Eating with the seasons is doubly fun when you have an Instant Pot.
Here are our favorite apple recipes using the Instant Pot!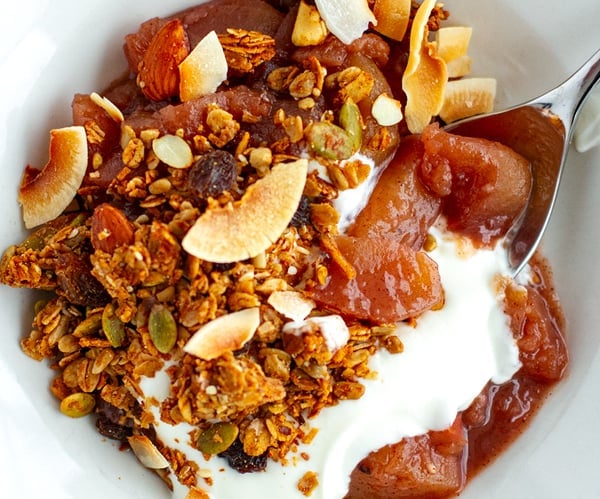 Instant Pot stewed apples in mulled wine. It's exactly as it sounds – apples stewed with brown sugar in red wine and spices – resulting in soft, sweet, spiced, and slightly boozy-flavored fruit (but not alcoholic!). You can serve these pressure cooked apples as a dessert with delicious vanilla ice cream. Recipe from Instant Pot Eats.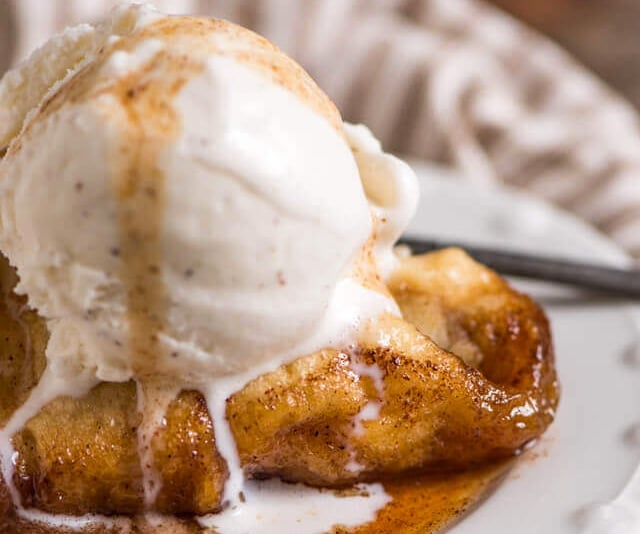 Are you drooling yet? We're kicking this recipe roundup off on a strong note, served a la mode. Apple dumplings are warm, cinnamon-infused, dough-y, pastries filled with piping brown sugar and hot apple, and the only way to do it is with a scoop of vanilla bean on top. The IP will whip this charming and rustic dessert up in 30 minutes – start to finish. Recipe from Taste of Lizzy T.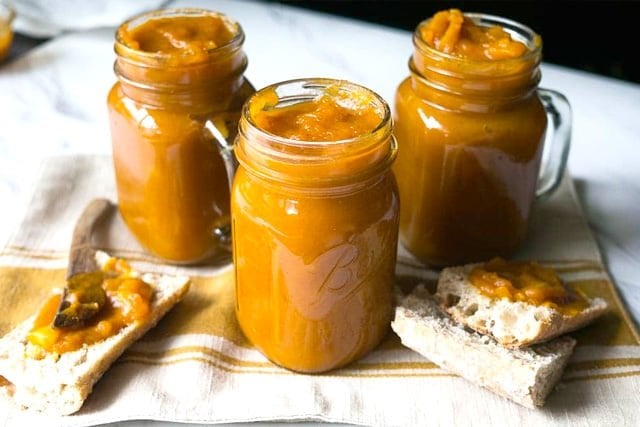 It doesn't get much more autumnal than blending our two favorite ingredients – pumpkin and apple. This butter is easily made in the IP without the hassle of actually 'canning,' so it's a great way to preserve the taste of fall, or pass it on as a gift. It's extraordinary spread over a slice of warm, crusty bread or as a dip for butter crackers, but it will also make a nice addition to yoghurt or oatmeal. Enjoy it year-round! Recipe from Pressure Cooking Today.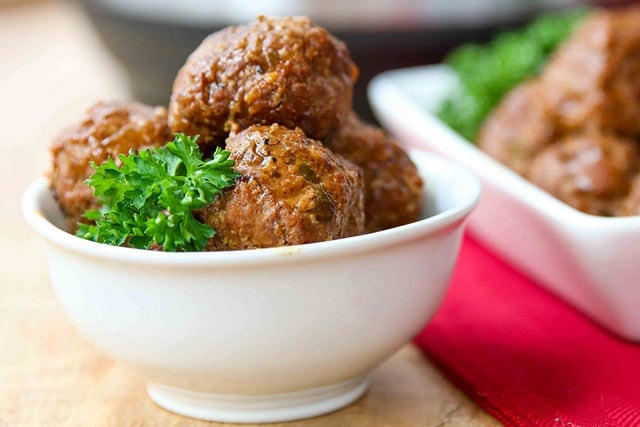 You always want to give meatballs a closer look, because you never know what they're going to be hiding! They're pretty discreet, with only subtle flavours and textures popping out to you in each bite. This is one of those recipes. Each bite has a little grated onion and green apple in it, and you'll love the sweet and savory glaze over top. These are a good freezer staple. Recipe from Once A Month Meals.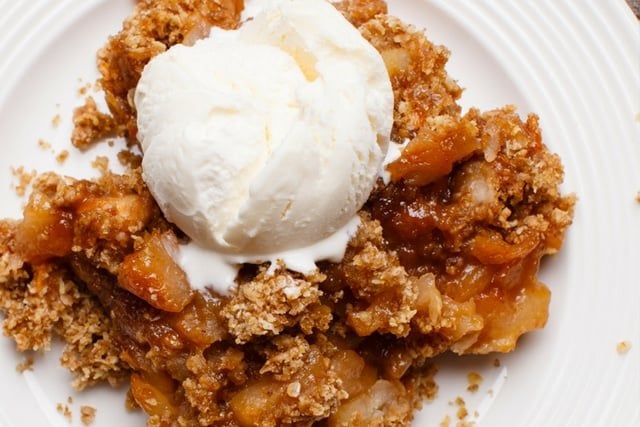 Making a crisp is the perfect idea for those of us who can't be bothered with a cake, a pie, or anything that needs to hold its form, really. Crisp doesn't need to be shapely to taste good. Part of its charm is that it's a bit messy and a bit dishevelled. Apples, oats, a little flour, a little butter, and some warm spices are all you need. Oh, and like with dumplings, you need the ice cream! Recipe from Home Pressure Cooking.
---
WATCH OUR TOP 10 VIDEO RECIPES
---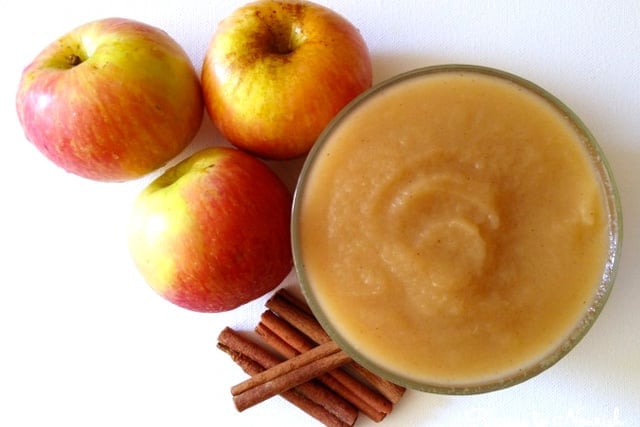 Can you believe something that would generally take all day takes just three minutes? Turn on the Instant Pot and let it warm those apples up into a beautiful sauce. This is one of its most impressive purposes! This is great to have on hand because it works just as well in recipes as it does for a quick snack or addition to the kid's lunchboxes. Recipe from Recipes 2 Nourish.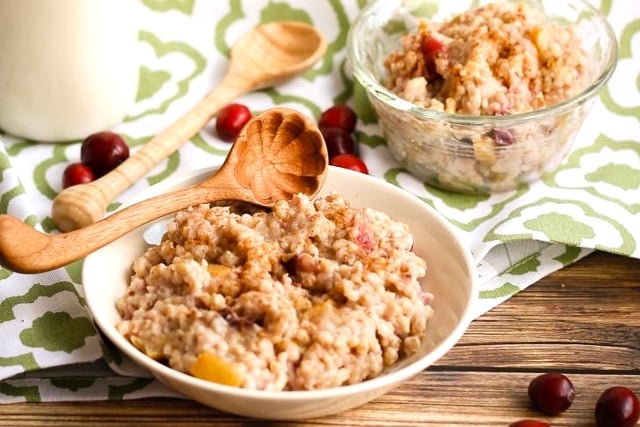 If you're looking at less dessert and a little more breakfast, these decadent, warming oats are the answer. Making really good, creamy, and dense steel cut oats in the IP is easy breezy, and adding in your favorite toppings like chopped apple and cranberry makes for effortless infusion in this autumnal porridge bowl. Recipe from Kitchen Stewardship.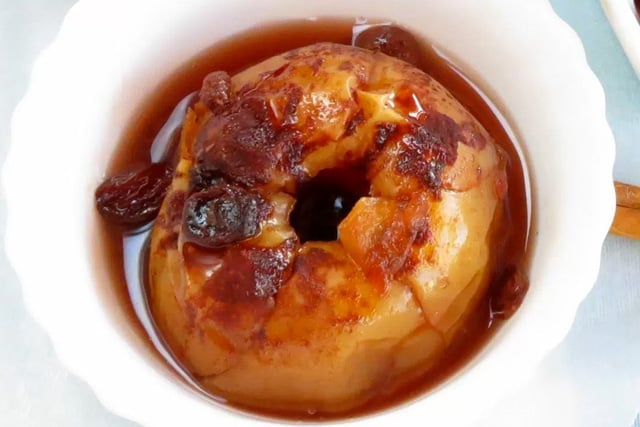 Baked apples are a no-fuss dessert for any occasion. You can choose to top them off with some ice cream or stuff them with a buttery crumble mixture, or you can have them plain. Either way, this is a healthy solution to your sweet tooth during apple season. Recipe from Hip Pressure Cooking.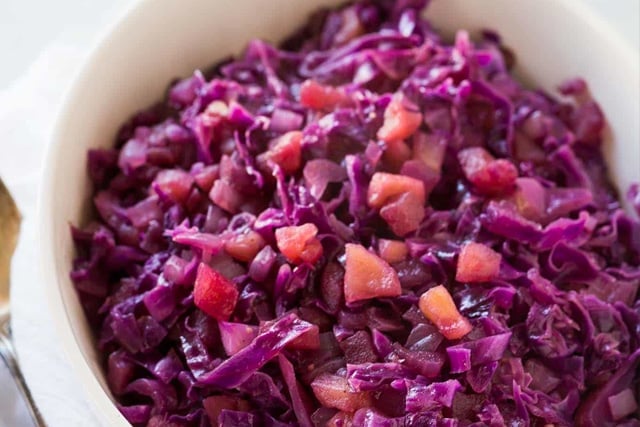 Braised cabbage is an underrated dish. It's cheap to make, pretty to serve, and versatile. You can switch up the spices you use, the liquid you choose to braise the cabbage and choose optional add-ins. This fall, consider tossing in some chopped apple to the mix. There isn't much we don't like making just a little sweet, and this veggie side is no exception! Recipe from Gluten-Free Pressure Cooker.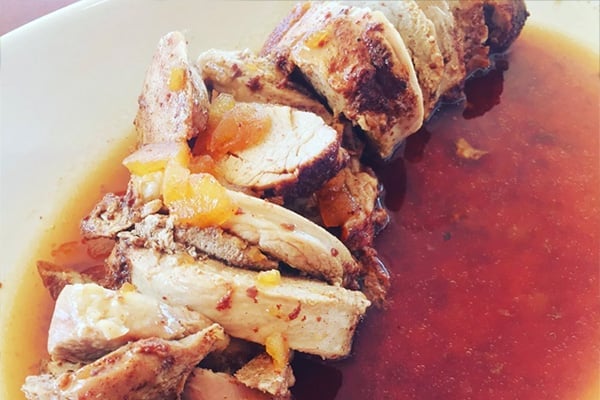 Apples just go with pork, as well as with poultry and light game meat. There's a variety of reasons why it's true, but we're not really getting into those today. We're just showing you how awesome this combination's potential is. Jazz up your usual pork tenderloin recipe with this variation for the IP featuring apples and honey. The IP will get the pork more tender than you've ever had it, too. Recipe from Meal Plan Addict.
If you went around asking people, "What's your favorite apple?" honey crisp is bound to come up over and over. It's a seriously tasty apple. It's SO sweet and delicious, it's what red delicious wished it could be. If you've never tried this variety before, the perfect introduction is this bowl of apple and raisin oats. Recipe from Zen & Spice.
Some people like pie, and some people like cake. Personally, we're torn. Apple pie is good and all, but if you've never made a good apple cake, let the Instant Pot help. It's a bit more dense on the bottom and moist throughout, giving you more to work with in terms of packing in that apple-cinnamon flavour. Thin slices of apple rounds top the cake off. Your family will swoon over this holiday-worthy dessert! Recipe from Two Sleevers.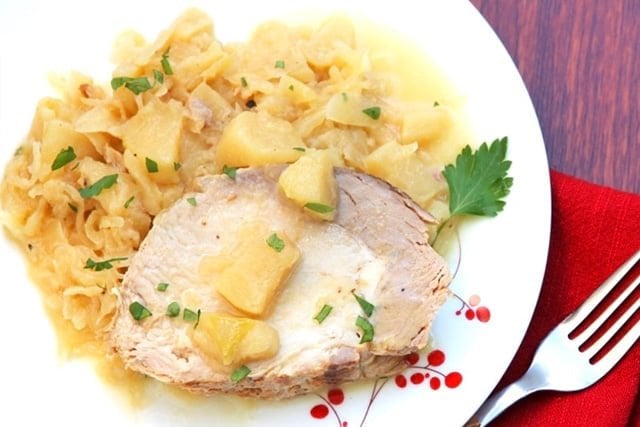 There is something great about pork and kraut – and not just on New Year's Day! This is a lovely winter dinner featuring affordable, humble ingredients that you won't get bored with. Plus, kraut lends its gut-friendly bacteria for a probiotic fix. Adding sweet to the sour just balances things out with this one, and it looks amazing! Recipe from Dr. Kellyann.

Apple is an underrated addition to soup. With such a wide variety, you can probably see how it lends its sweetness or tartness to a blended soup beautifully, especially one whose primary ingredient is butternut squash. These two ingredients play well together. Watch out – it's addictive! Batch cook this and freeze some for the off-season. Recipe from Our Food Fix.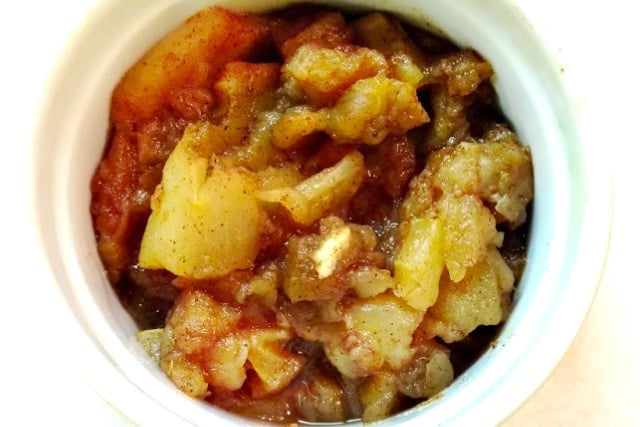 Like baked apples, a simple chunky apple mix (like chunky applesauce) with cinnamon can be a great warm dessert to tuck into. You could also bake these ahead of time for a tasty pancake or waffle topping, or stir some into steel-cut oats. Recipe from This Pilgrim Life.
Who is as excited for apple season as we are!? There's so much to make with this tasty fruit whether you like red or green or anything in between. Do you have any favorite Instant Pot apple recipes? Sweet or savory – let us know below!
SAVE THESE INSTANT POT APPLE RECIPES TO PINTEREST