Bacon takes ordinary dishes to extraordinary and so we have some irresistible Instant Pot recipes that feature bacon. From crispy bacon Brussels sprouts and beans to pressure cooked stews and pasta dishes, these recipes will delight all true bacon lovers.
---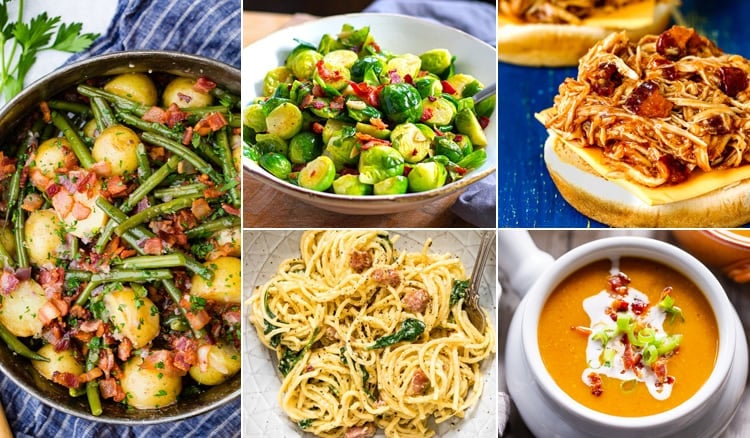 Can you smell it? Laying in bed on a lazy-no-workday, a wonderful person in your household decides to make breakfast. And you smell the perfect pairing of fresh dripped coffee and bacon. The struggle to get up is motivated by each sizzle of that crispy bacon coming into its own perfection.
Who doesn't love bacon? Bacon makes everything better and takes ordinary to extraordinary. It's no longer a breakfast only item. You can have it wrapped around, chopped up, or garnish any dish, even serve it with ice cream and doughnuts.
There are different types of bacon that can be found based on where you live which can also affect how you cook the bacon for a given recipe. But all have that addicting, salty, buttery, sweetness in each bite.
Types of Bacon
American-style bacon: Smoked, long, narrow strips that are cooked crispy or chewy depending on your personal preference. It comes from the pork's belly and produces a lot of greases.
Slab bacon: It's just American-style bacon before it's sliced. This allows you to control how thick or thin to cut the bacon according to the dish.
Canadian bacon: Canadian bacon is made from the pork loin. It has less fat and grease and is sold as thick round slices.
Pancetta: It's cured but not smoked and comes from pork belly. It's usually sold in small, prechopped cubes or thin slices.
Rashers: British bacon or back bacon. It's not smoked and it comes from the loin.
Irish bacon: Similar to British bacon but less fatty and leaner and similar to Canadian bacon in that it looks more like a thick slice of pork loin.
Here's Why People Love Bacon So Much
Types of Bacon from Jessica Gavin
More random bacon facts here.
INSTANT POT RECIPES WITH Bacon
With only a handful of ingredients, this recipe for Instant Pot Brussels sprouts with crispy bacon and garlic is a must-have for any day of the week. These mini cabbages have a nutty, sweet flavor and make for a great side dish to any mains. Gluten-free, keto and low-carb, paleo and Whole30-friendly recipe. Recipe from Instant Pot Eats.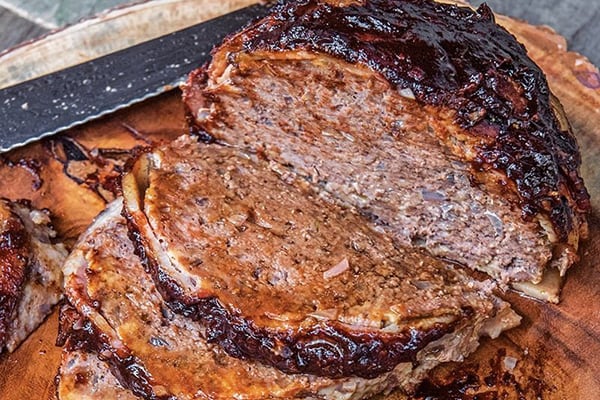 This Instant Pot meatloaf takes comfort home cooking to the next level with crispy bacon and barbeque sauce, leaving enough leftovers to make sandwiches for lunch tomorrow. Your family will love it! The recipe is from Family Meals from Scratch in Your Instant Pot. Recipe from Instant Pot Eats.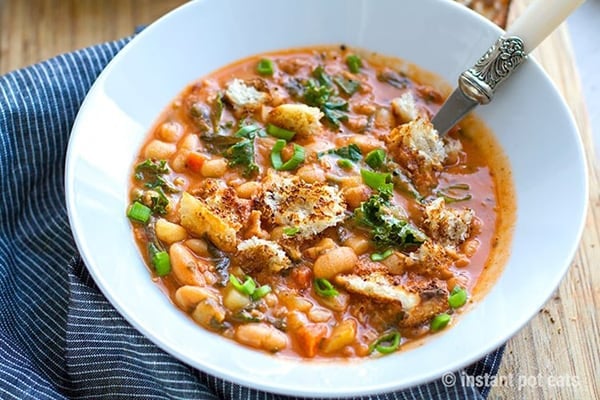 This Instant Pot Zuppa Toscana is the perfect mix of the authentic Italian recipe and the Olive Garden's favourite Tuscan soup recipe. It's hearty, nutritious and full of flavour and great for the whole family. Recipe from Instant Pot Eats.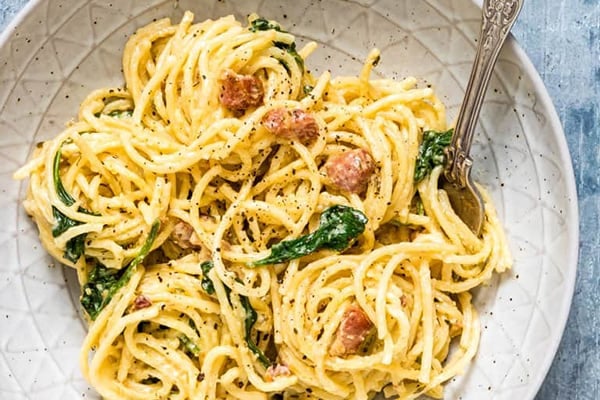 Instant Pot Bacon Pasta is the ultimate comfort food. This is a one-pot, dump and start recipe that is ready to serve in just minutes. Rich, creamy and full of bacon goodness, this family-friendly dish makes a perfect easy weeknight meal. Recipe from Recipes From A Pantry.
Tender, cheesy and packed with bacon these Instant Pot bacon ranch potatoes are the perfect side dish. Recipe from The Typical Mom.
Instant Pot potato corn chowder is the most amazing comfort food you will ever try. Guaranteed to make it on your meal rotation each money. Recipe from The Typical Mom.
This is an easy Instant Pot risotto with creamy pumpkin and crumbled bacon. The addition of fresh pumpkin puree gives this risotto plenty of fall appeal. Isn't the color gorgeous? The crispy bacon adds texture, umami and a pop of color. It's the easiest risotto ever! Recipe from Flavor The Moments.
This Pressure Cooker Pineapple Bacon Barbecue Chicken recipe is super easy to make with just a few ingredients. The combination of bacon and barbecue is heavenly: sweet, savory and smoky. This crowd-pleasing dish is perfect to make sandwiches, tacos, quesadillas, wraps and much more. Recipe from Mommy's Home Cooking.
It's a Southern tradition with an electric pressure cooker twist! These Instant Pot Green Beans and Potatoes are so flavorful, tender and there's bacon on top! Recipe from Oh Sweet Basil.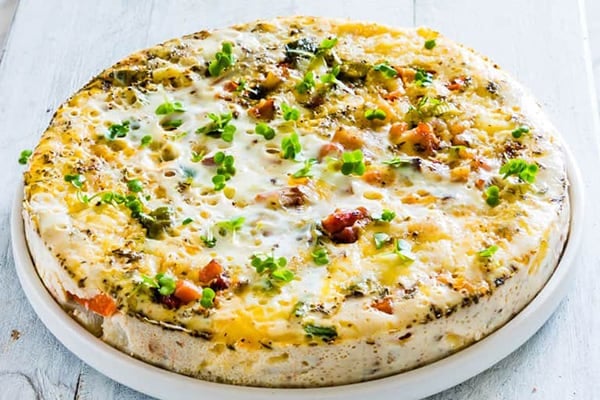 You have just found the easiest Instant Pot Breakfast Casserole Recipe, guaranteed to be loved by the whole family. It's a great low carb breakfast casserole, requires no effort and packed full of everyday breakfast staples. A great option for brunch, lunch and a quick dinner too. Suitable for Gluten-Free and Low Carb and Keto diets. The post includes Weight Watchers' points. Recipe from Recipes From A Pantry.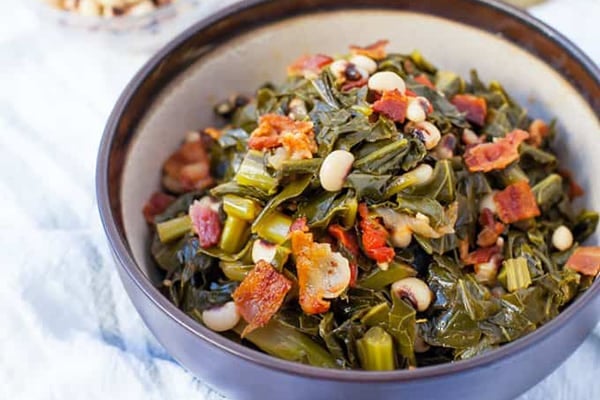 Instant pot collard greens is an easy way to make collard greens fast and with a lot of flavors. The addition of black-eyed peas and bacon makes this a perfect healthy side dish that is nutritionally dense and high in protein. Recipe from Thyme And Joy.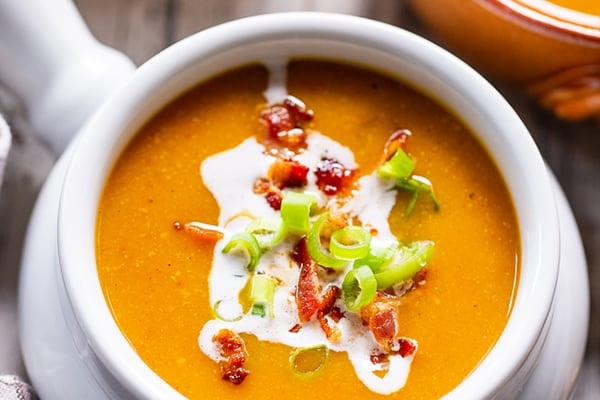 This Paleo and Whole30 butternut squash soup is creamy, sweet and savory! It's made simple and fast in the Instant Pot for a quick healthy comforting meal. Bacon and apples lend a sweet and smoky flavor to this fall and winter family favorite. Recipe from Paleo Running Momma.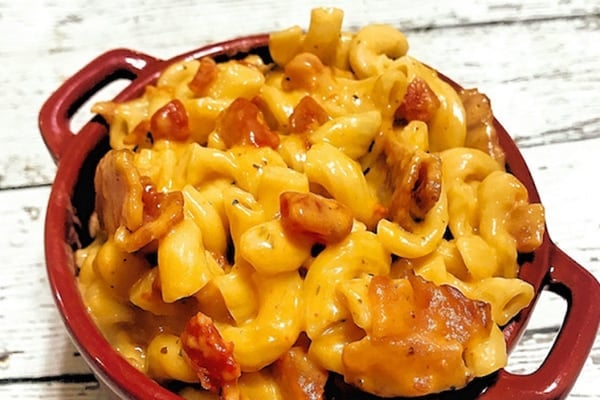 Instant Pot Bacon Tomato Mac And Cheese is creamy comfort food that works as a side or main. This simple one-pot recipe will become a family favorite. Recipe from From Val's Kitchen.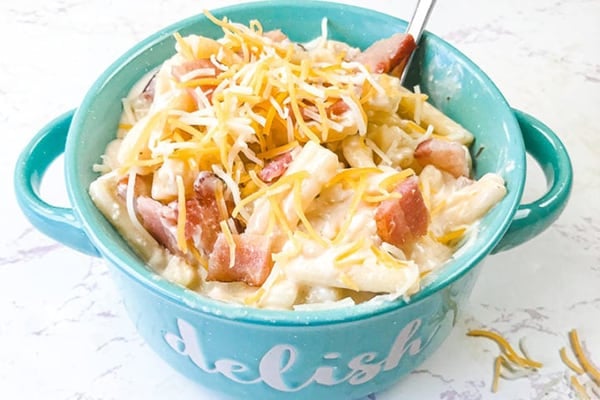 Instant Pot Crack Chicken Pasta is a creamy and cheesy bacon ranch chicken pasta that is sure to be a hit with your family! Recipe from Aileen Cooks.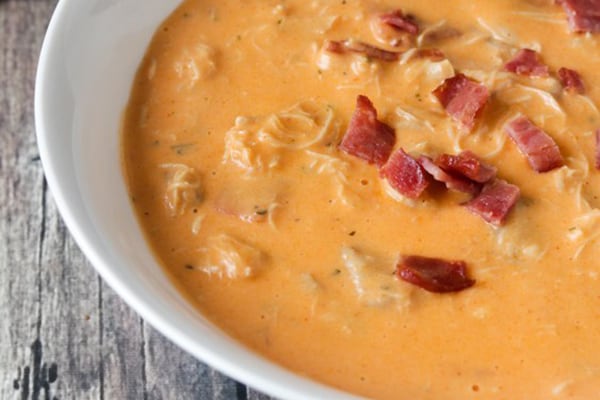 This Instant Pot Keto Buffalo Chicken Bacon Soup has only 3 carbs per serving! Full of cream cheese, cheddar cheese, chicken and bacon, it's the perfect oozy-gooey warm and cozy comfort food for your low carb, high-fat diet. Recipe from Farmstead Chic.
---