Get a little bit of green in your cuisine with these hearty Irish Instant Pot recipes. You can have the traditional pub experience yourself at home with a serving of cabbage, boxty, coddle, colcannon or mutton stew. And why not throw in a pint of Guinness and some Celtic music?
---
A LITTLE BIT ON IRISH FOOD
Irish cuisine has changed over the centuries due to social and political change with England. The increase of the commercial market in grain and meat changed the diet of the population since these products were cash crops to feed the British Empire's armed forces and cities.
The potato almost became the only food the poor could afford. But in 1845, the Potato Famine put many who were already in poverty into deeper poverty. Many potato crops were infected with mould turning potatoes diseased. After the famine, many migrated to America to escape poverty and in effect, this also influenced Irish cuisine.
Eventually, Ireland had a resurgence in its cuisine to include dishes like Irish stew (made with lamb, mutton, or beef), bacon and cabbage (with potatoes), boxty (potato pancake), coddle (sausage, bacon, and potato), colcannon (mashed potato, kale or cabbage, and butter), and, in Ulster, the soda farl. Ireland has grass growing most of the year so it always produces quality dairy products.
Ireland is also well known for its pub culture and brewers Guinness, Murphy, and Beamish. Guinness Stout and Jameson's Whiskey are the national drinks of Ireland, enjoyed while listening to some traditional Irish music on a fiddle.
We hope you get inspired to cook some of these Irish Instant Pot recipes in your own kitchen.
1.Instant Pot Guinness Beef Stew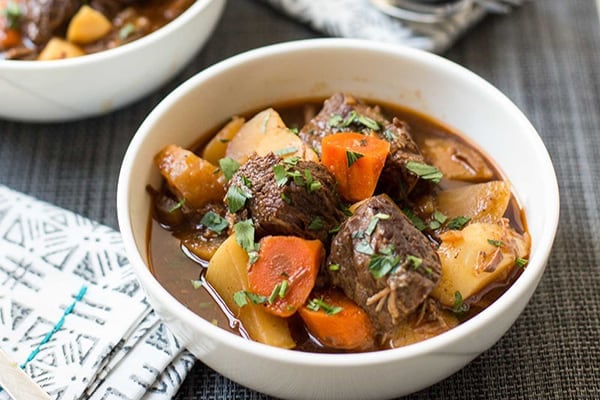 All the flavor of a slow-cooked stew, done in a fraction of the time made with beef stew meat, onion, celery, carrots, parsnips, and of course, Guinness. So good on a cold winter day. Recipe from Simply Recipes.
2. Irish Soda Bread Made Easy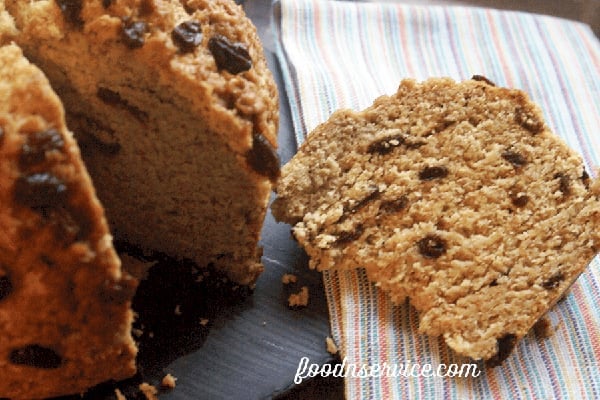 When "baking" in your Instant Pot, you have to think about a couple of things: condensation at the top of the lid, and the amount of water required in your IP to create the pressure that you need. This recipe will help you sort out all of that. Recipe from Food N Service.
3. Instant Pot Irish Oatmeal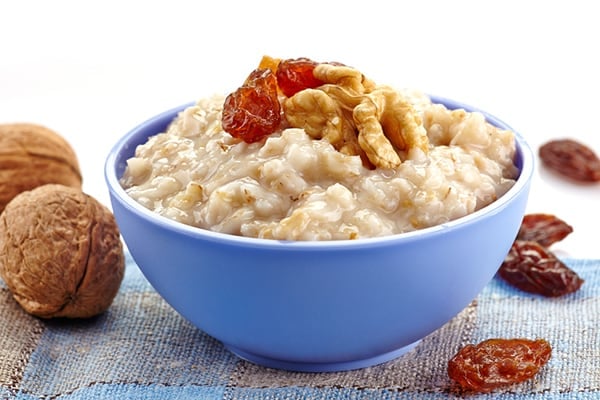 Irish oatmeal is famous for its rich and creamy flavor along with loads of dried berries and raisins. Recipe from Corrie Cooks.
4.Vegan Lentil Shepherd's Pie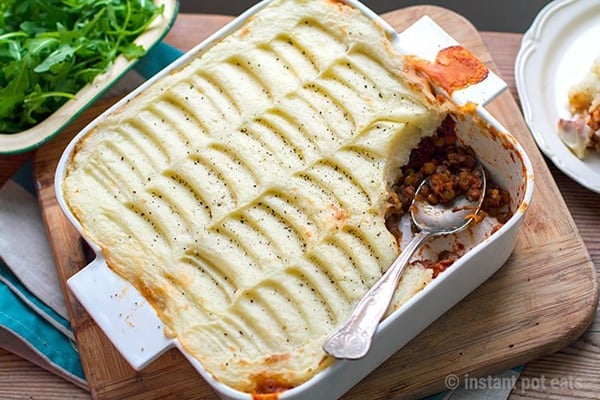 This hearty Shepherd's pie is a vegan and gluten-free version of the more meaty classic. It's made with nutritious lentils, mushrooms and vegetables, topped with creamy mashed potatoes. Recipe from Instant Pot Eats.
5. PALEO IRISH BEEF STEW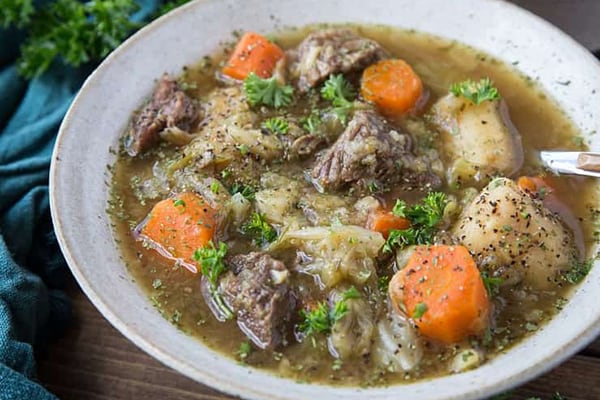 A lot of people have a need for gluten-free or paleo recipes. So why not try this recipe sans beer in the Instant Pot. Ease of preparation, gluten-free, paleo-friendly…hitting all the marks here! Recipe from The Roasted Root.
6. Corned Beef Cabbage Irish Stew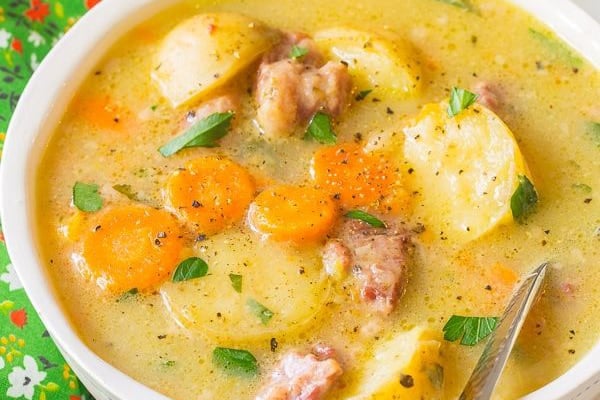 This easy Pressure Cooker Corned Beef Cabbage Irish Stew combines two classic favorites in a cheesy broth! Pair this stew with a loaf of Irish bread and a stout beer, you have a meal all your friends will love. Recipe from A Spicy Perspective.
7. Irish Stout Lamb Stew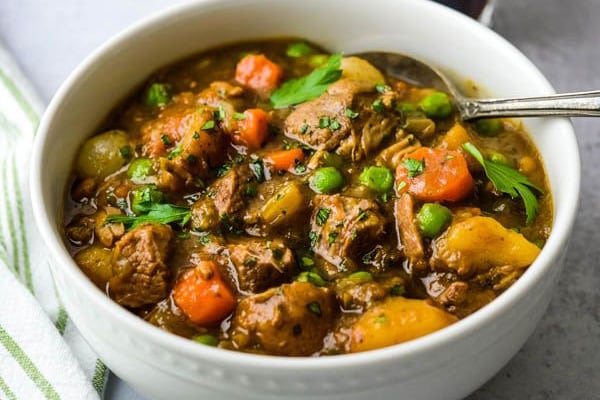 If you're scratching your head looking for great lamb chunk recipes, this slow-cooked lamb is one of the BEST. This Irish Lamb Stew is everything you want in a hearty, home-cooked meal. Braise the lamb chunks in consommé or broth and a healthy dose of Guinness stout beer. With fresh and frozen vegetables and a savory carbonnade style sauce, this Guinness Irish stew recipe is perfect with a pint. Recipe from Garlic and Zest.
8. Irish cheddar bacon mac and cheese
Instant Pot Irish Cheddar Bacon Mac and Cheese. Celebrating the Irish today, with a seriously good (and easy) "Irish" Cheddar Pasta. Made completely in the Instant Pot…crisp the bacon, sauté the brussels sprouts, add the pasta shells, butter, and water, and cook for 3 minutes. Then simply stir in some sharp Irish cheddar cheese, and you're ready to eat. I like to call this the Easiest Mac and Cheese ever. With some bacon on top for extra flavor, and some brussels sprouts mixed throughout for balance, every bite is cheesy, creamy, and perfect. Recipe from Half Baked Harvest.
9. MASHED POTATOES WITH CABBAGE (IRISH COLCANNON)
This Instant Pot mashed potatoes with cabbage or Irish Colcannon recipe is a deliciously savory side dish made with mashed potatoes and cabbage. It's a wonderful twist on your regular mashed potatoes and a great Vegetarian Pressure Cooker Recipe. Recipe from Two Sleevers.
10. INSTANT POT IRISH COLCANNON SOUP
This traditional Irish recipe combines potatoes, cabbage, and leeks for a delicious creamy soup that the entire family will love. Recipe from A Mom's Impression.
11. Corned Beef and Cabbage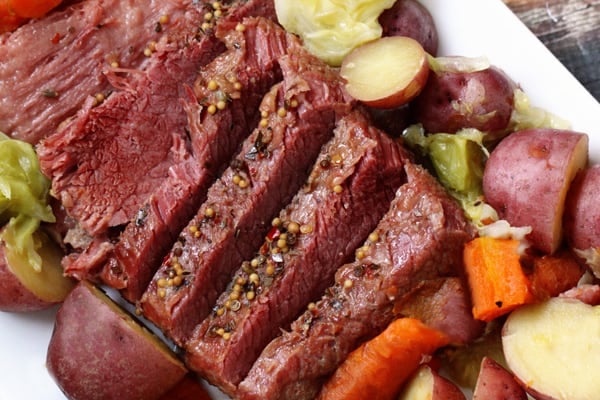 Enjoy tender, tangy beef, and flavorful cabbage any time of year with this simple and speedy recipe! Recipe from Fav Family Recipes.
12. INSTANT POT CABBAGE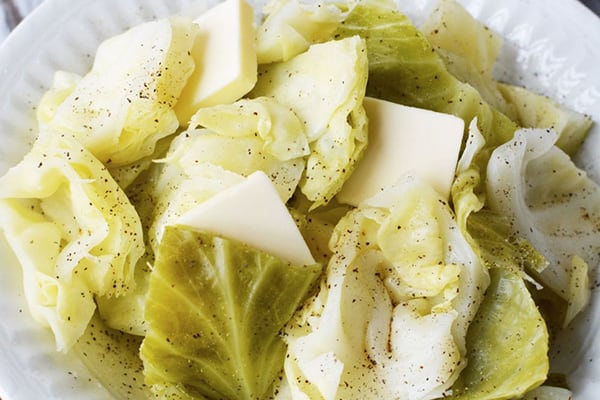 This delicious low carb Instant Pot Cabbage is the perfect way to stay healthy and happy. It's a great side dish for all diets, including Whole 30 and Keto. Recipe from A Mom's Impression.
13. Instant Pot Cottage Pie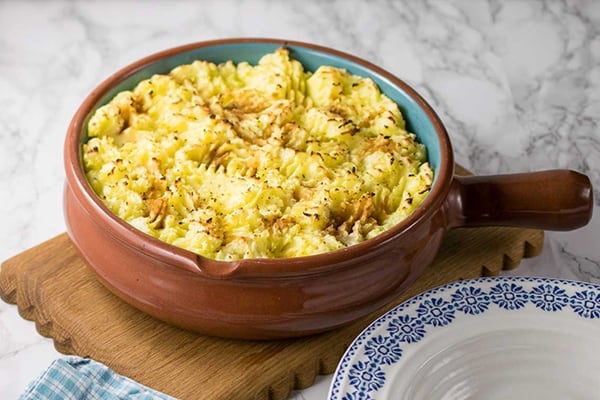 Leftover roast beef would have been ground up and minced to be recycled into a pie the day after a Sunday roast in times past giving birth to iconic "cottage pie". It's a homely, comforting dish topped with buttery mashed potatoes.
Recipe from Every Nook and Cranny.
14. BAILEY'S IRISH CREAM CHEESECAKE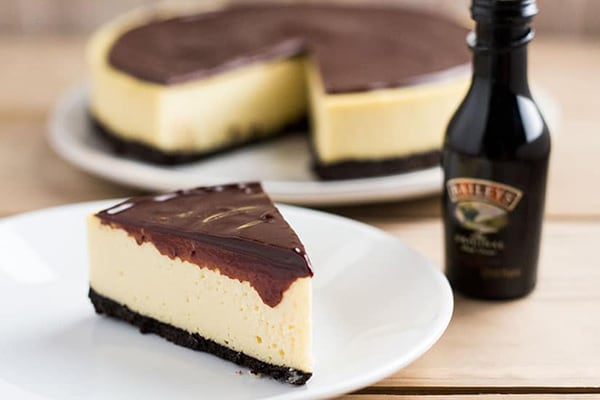 Silky smooth cheesecake with the flavor of sweet Irish cream and a rich chocolate Oreo crust. Drizzle with a high-quality chocolate sauce for the finishing touch. Recipe from The Foodie Eats.
15. Instant Pot Irish Car Bomb Chocoflan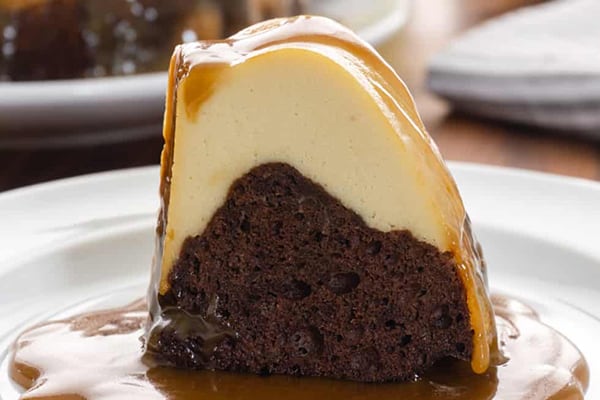 This Instant Pot Irish Car Bomb Chocoflan is the stuff that dreams are made of! Inspired by the Irish Car Bomb cocktail, this Chocoflan is infused with Irish Cream, Irish Whiskey, and Guinness Beer. Though you can taste it in the different layers, the alcohol is not overpowering and it gives this dessert just the right gourmet touch. Your family and friends will be impressed with this decadent dessert. Recipe from One Happy Housewife.
---
Do you have a favorite Irish recipe to make in the Instant Pot? Share with us in the comments!