You might have heard of millet if you follow a gluten-free diet, but this super grain is perfect for anyone looking to add some variety and extra nutrients to their diet. It's vegan-friendly, easy to prepare, and super versatile and today we want to share with you some delicious and healthy Instant Pot millet recipes you can make any time of the year.
---
SO, WHAT IS MILLET EXACTLY?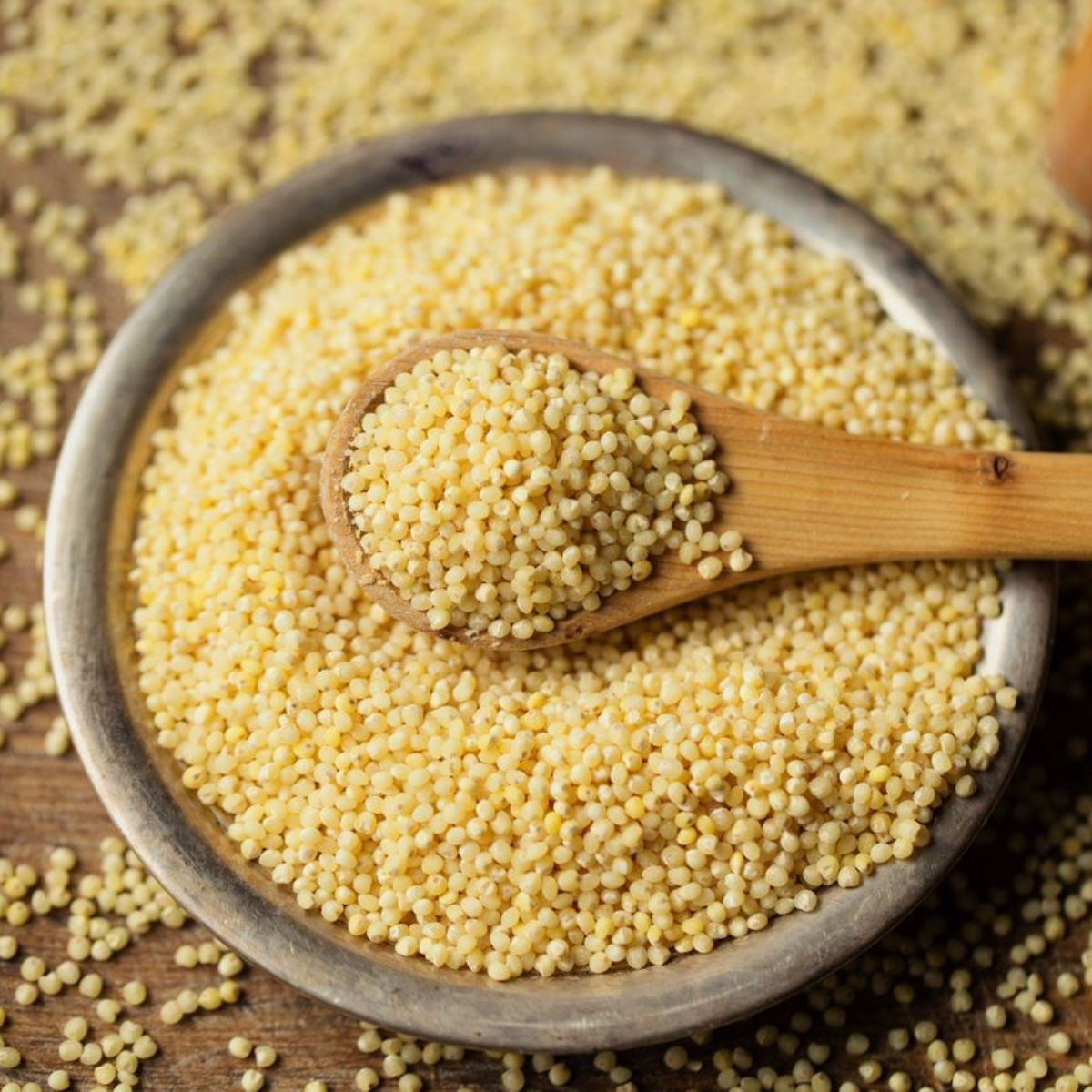 Millet is a gluten-free grain (often referred to as 'super grain' that looks like tiny butter-yellow beads. When cooked, it has a mildly sweet and nutty flavor, somewhere between egg-rich pasta and cornmeal, and looks like larger-size couscous. It can be used in both sweet and savory dishes from salads and soups to breakfast porridge.
When it comes to millet nutrition, it's a very healthy grain high in plant-based protein, fiber, iron, and antioxidants. One cup of cooked millet has 286 calories, 8 grams of protein, 2.4 grams of fat, 3 grams of fiber, and about 55 grams of carbohydrates. It's gluten-free and vegan-friendly.
HOW TO COOK MILLET WITH INSTANT POT
Millet is very easy to prepare and it cooks relatively quickly, so it's great to have in the pantry for a quick and healthy meal. You can cook millet on a stovetop or speed things by using the Instant Pot. We have provided both methods below. Once cooked, you can store millet in an airtight container in the refrigerator for 3-4 days or even in the freezer bags for up to 3 months, as you would with say cooked quinoa.
HOW TO ENJOY MILLET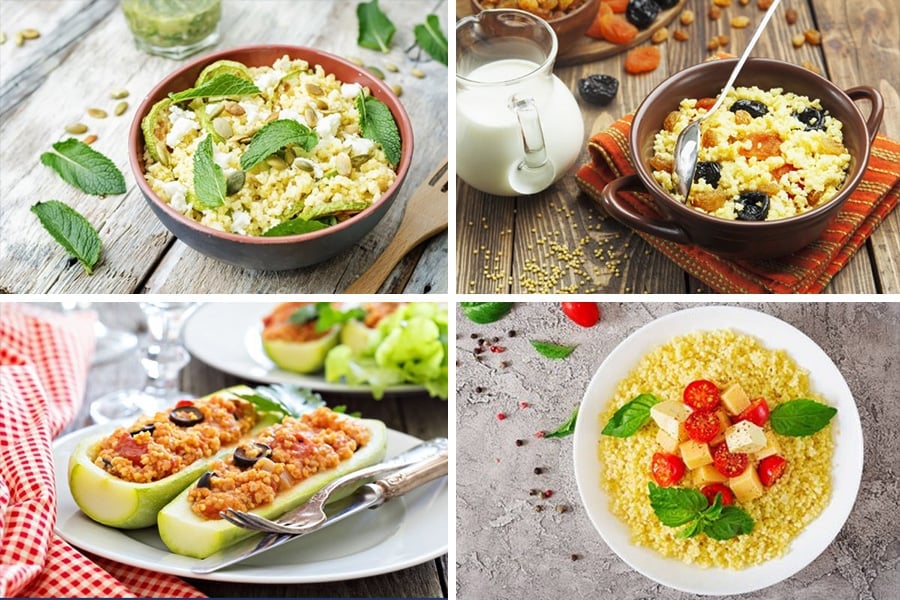 You can serve plain cooked millet as a side dish in the same way you would rice, quinoa or any other grain. Its neutral flavor means it goes with pretty much anything. You can cook it as a porridge from dry or use pre-cooked millet for a quick breakfast meal with milk or yogurt and dried fruit. Cooked millet can be used in salads, fritters and veggie burgers, casseroles, and more. See more Instant Pot millet recipes and dishes you can make with cooked millet after this basic pressure cooker recipe (stovetop method included in the Notes).
Print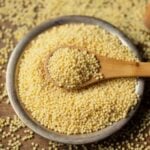 BASIC INSTANT POT MILLET
Author:

Prep Time:

5 minutes

Cook Time:

25 minutes

Total Time:

30 minutes

Category:

Side

Method:

Instant Pot

Cuisine:

Vegetarian

Diet:

Gluten Free
---
Description
You might have heard of millet if you follow a gluten-free diet, but this super grain is perfect for anyone looking to add some variety and extra nutrients to their diet. It's vegan-friendly, easy to prepare, and super versatile.
---
1 cup hulled millet

1 3/4 cups water

1/2 tsp salt

Optional: 1 teaspoon butter or 2 teaspoons olive oil
---
Instructions
1. Place millet and 1.75 cups of water and salt in the pot and stir through. Close and lock the lid and set the valve to sealing.
2. Press Manual/Pressure Cook and set to HIGH pressure for 10 minutes. When cooking time is finished, allow 5 minutes to release the pressure naturally, then use the quick release method (point the valve to Venting) to let off the steam.
3. Open the lid and fluff the cooked millet with a fork. We like to add a little splash of olive oil or a teaspoon of butter to moisten the grain. Serve as a side dish or use in one of the millet recipes below.
---
Notes
Stovetop method: In a small pot, bring about 2 cups of water to a boil. Add a cup of millet and 1/2 teaspoon salt and stir through. Bring back to a boil, then reduce the heat to a simmer and cook, covered with a lid, for 20 minutes, until tender. Strain any excess water and fluff with a for, again with a splash of olive oil or a little butter if you like.
To season the millet, you can use chicken or vegetable stock in place of water; add spices and herbs and a little garlic and turmeric will give it a brilliant yellow color.
---
Keywords: Instant Pot, Millet, Grains
Instant Pot Recipes With Uncooked Millet
Millet + Pinto Bean Vegan Chili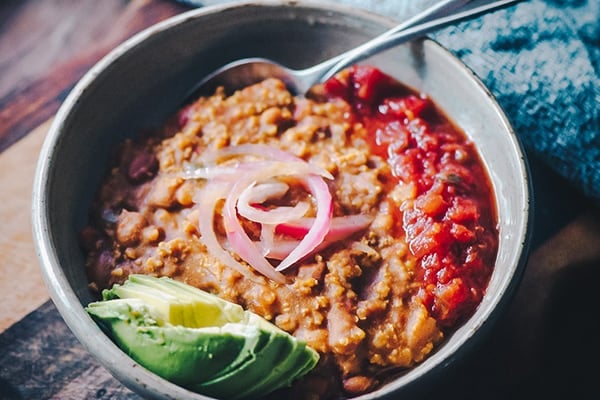 This Instant Pot Vegan Chili with Millet and Pinto beans makes for one super flavorful, healthy, protein-packed dish that is easy to make and can be used in a variety of delicious ways! This recipe makes for one comforting gluten-free vegan meal or side dish. Recipe from Moon and Spoon and Yum.
Mediterranean Millet Recipe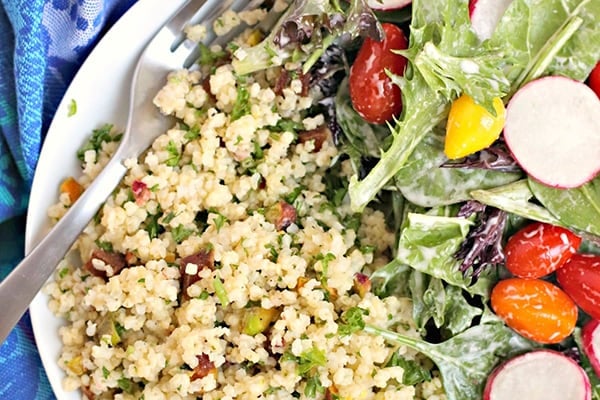 Studded with dried apricots and pistachios, this Mediterranean Millet Recipe is easy to make and loaded with flavor. Prepare it in your Instant Pot or on the stove in under 30 minutes! Recipe from Veggies Save The Day.
CREAMY INSTANT POT MILLET PORRIDGE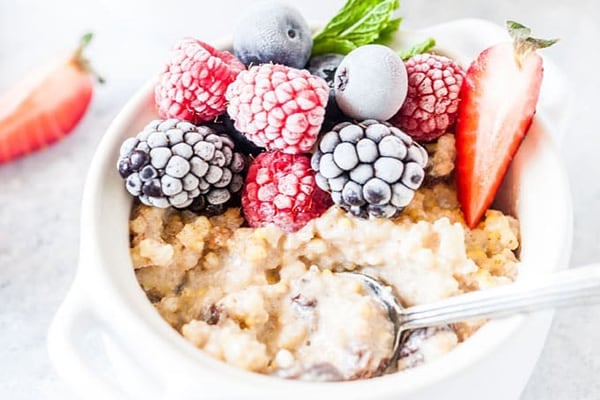 Instant Pot Millet Porridge (Millet Pudding) is a wonderful, delicious, easy, and healthy breakfast. A great alternative to oatmeal. Naturally gluten-free and easily converted to a vegan lifestyle. Recipe from Imagelicious.
MILLET PORRIDGE WITH CHOICE OF TOPPINGS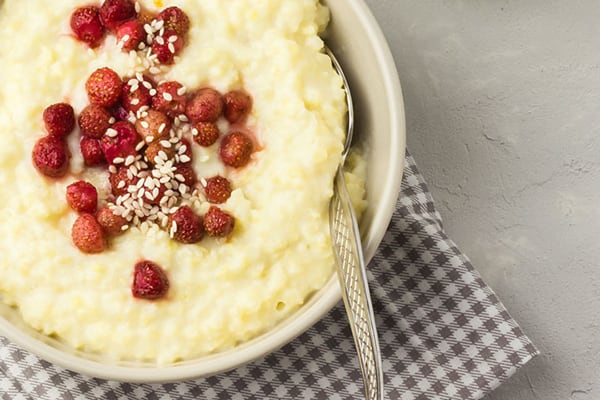 This basic Instant Pot® Millet Porridge recipe can add flexibility to your busy mornings. Discover your favorite toppings. Recipe from Veggie Primer.
CRANBERRY MILLET PORRIDGE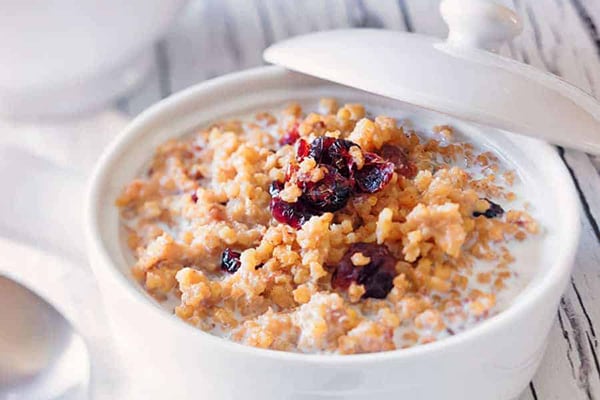 Warm your soul with this deliciously spiced Instant Pot Cranberry Millet Porridge. It's simple without all the fuss and babysitting for traditional millet porridge recipes. Recipe from Two Sleeves.
---
RECIPES USING COOKED MILLET
Kale Frittata with Millet Crust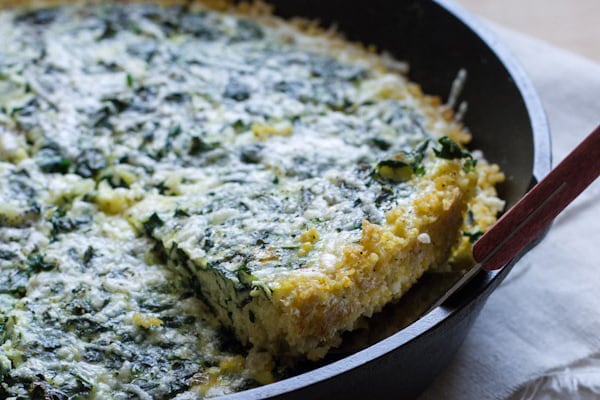 When you are gluten-free and tired of almond crust as your alternative to pies and quiches. Try millet for a surprising crunch. Recipe from Edible Perspective.
VEGETABLE FRIED MILLET (VEGETARIAN AND GLUTEN-FREE)
You might be asking: "Why would you ever want to make vegetable fried millet instead of rice?" It's more nutritious, quicker, and healthier. Recipe from Beauty Bites.
MILLET PATTIES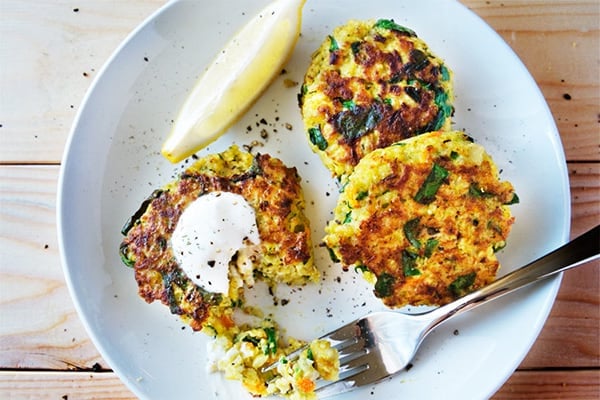 You can eat these patties by themselves, on a bun, in a wrap, a pita or between some lettuce. A great lunch option for something simple and filling. Recipe from Curious Nut.
Eggplant with Pomegranate, Millet, and Mint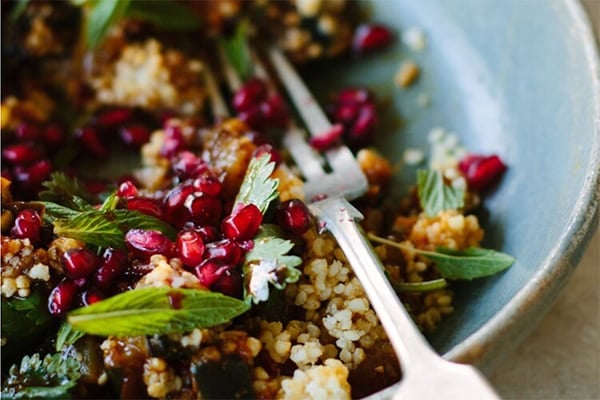 Nothing beats the creamy texture of eggplant. Add in some tomato, the zing of pomegranate molasses, generous handfuls of fresh herbs, and the pop of pomegranate seeds, and you have something truly special. Recipe from Food and Wine.
Moroccan carrot salad with millet
This Moroccan carrot salad can easily be cooked and assembled in about 25 minutes. It has a ton of flavor and is vegan/gluten-free. While you can buy a Moroccan spice blend (Ras El Hanout), you can also create a blend at home. Adjust the dressing for this salad according to your taste. Squeeze some lemon juice and drizzle some olive oil on top. Recipe from Naturally Ella.
SMOKY MILLET PINTO BEAN PATTIES (GLUTEN FREE)
This post is not about BBQ sauce, it's about the vehicle to get that sauce to your mouth. Smoky Millet Pinto Bean Patties – eat them with a fork or pile them on buns, burger style. Either way, pair them with your favorite BBQ sauce and enjoy! Recipe from Veggie Inspired.
millet with roasted tomatoes and chickpeas (vegan, gf)
If you love sweet summer tomatoes, this is a good plant-based meal idea for you: millet with roasted tomatoes and chickpeas (vegan, GF). The tomatoes may be the star of this dish, but the creamy chickpea sauce and fluffy well-seasoned millet holds their own. Recipe from My Berry Forest.
Roasted Butternut Squash with Herbed Millet & Tahini Dressing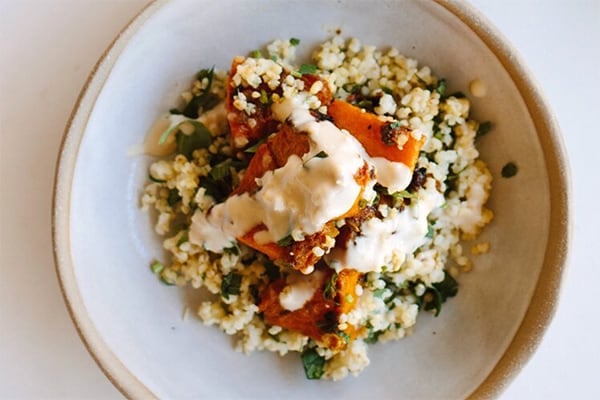 This is the perfect make-ahead meal or dish to take along to a gathering. The squash and tahini sauce can be made a day ahead, while the millet will store happily for a couple of hours. Recipe from Food and Wine.
Toasted Millet and Pecan Granola (Gluten-Free)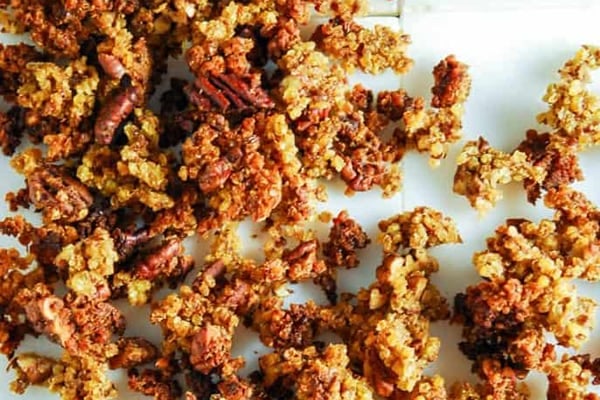 Do you have a gluten-free friend? This is the perfect gift made from the heart to show you care. Recipe from Heart Of A Baker.
Lemon Millet Bliss Balls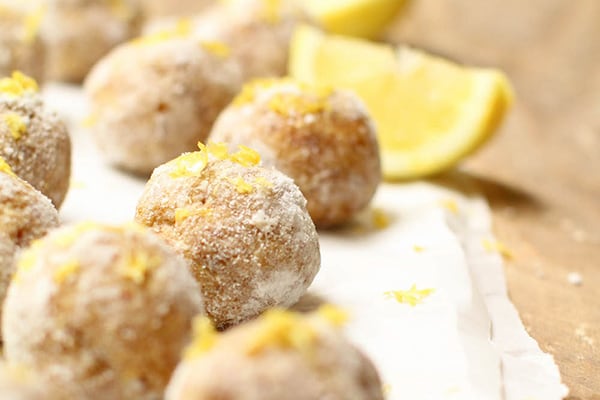 Bites. Balls. Truffles. Bliss balls. Date balls. Energy balls. Little spheres of snacking. Little orbs of awesome. Whatever you want to call them. Today you can call them lemon millet bliss balls. Recipe from Feasting On Fruit.
---