Create copycat recipes that you love at home with your Instant Pot even better than the originals. From Wendy's chili to Panera's broccoli soup to Starbucks egg bites, you can save money and have it anytime without leaving the house.
---

Eating out is so convenient and fun. You get lovely service, try new flavors, and at the end of the meal you don't have to wash the dishes…. hopefully. However, sometimes you just don't want to leave the comfort of your own home. Yes, there's delivery, but that get's pricey if you do it too often.
So what happens when you're craving one of those memorable dishes from your favorite restaurant but you don't want to go out or order in? Enter copycat recipes! Many classic dishes can be recreated at home and the Internet is the best place to find out how to do it. Turns out, there are many copycat recipes you can make using your Instant Pot and we've decided to pick the best of the bunch for today's roundup.
Making copycat dishes at home in your Instant Pot means you can customize them to exactly what your taste prefers and the portions you want today, tomorrow and the next day. That's right, you can make a large batch and freeze for later at a more affordable price point.
The truth is that we don't truly know what's going on behind those restaurant kitchen doors. But you do know what is going on in your kitchen. You are in full control of the ingredients, the environment and time. We hope you give some of these copycat Instant Pot recipes a go.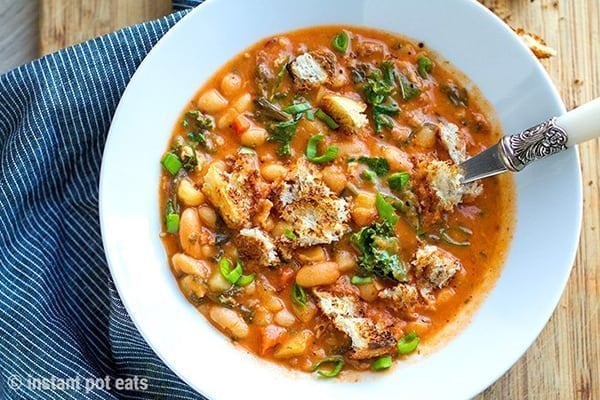 This Instant Pot Zuppa Toscana is the perfect mix of the authentic Italian recipe and the Olive Garden's favorite Tuscan soup recipe. It's hearty, nutritious and full of flavor. Recipe from Instant Pot Eats.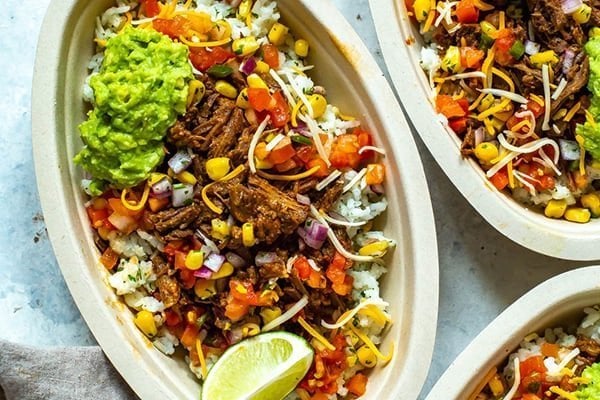 These Instant Pot Barbacoa Beef Burrito Bowls are just like the kind you get at Chipotle! By using a natural pressure release, the beef stays tender, flavourful and delicious! Recipe from The Girl on Bloor.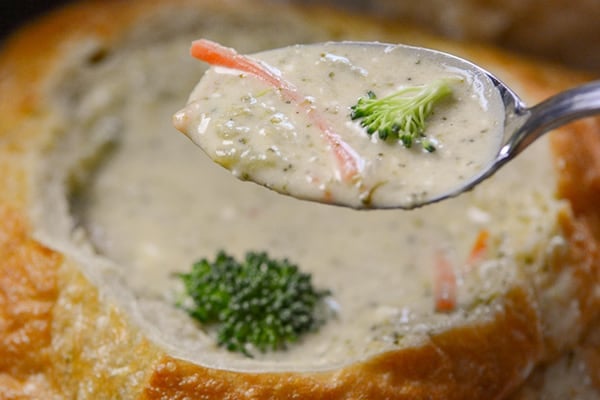 Sometimes you just don't feel like jumping in the car to get a bowl of Panera's Broccoli and Cheddar Soup in a bread bowl. The creamy and cheesy texture with pieces of broccoli and carrots throughout each bite can all be recreated in your Instant Pot. But you might have to still get creative with the bread bowl situation. Recipe from Adventures of a Nurse.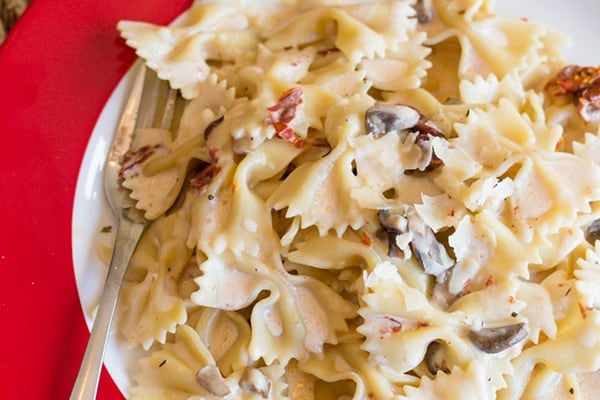 You don't have to go on a cruise ship full of kids anymore to get this Bowtie Pasta dish. This farfalle pasta is served with sautéed mushrooms, sun-dried tomatoes in a light Italian cream sauce. Recipe from Devour Dinner.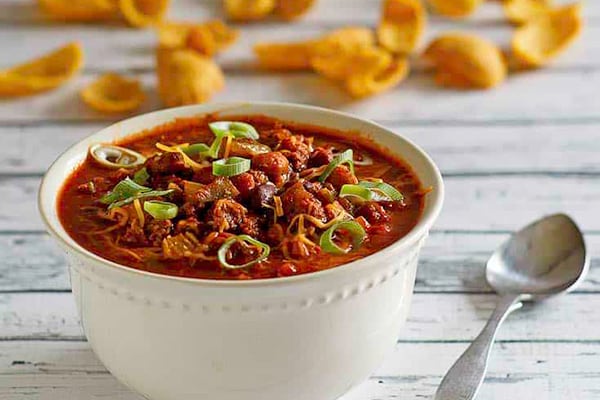 This is a chili that might be a guilty pleasure to admit since it's from a fast-food restaurant. But it's so flavorful, not too spicy, and full of meat, beans, and veggies. Now that you are making it at home, there's no guilt anymore, right? Serve this chili with Fritos, cornbread, or over rice while watching football on game day. Recipe from CopyKat.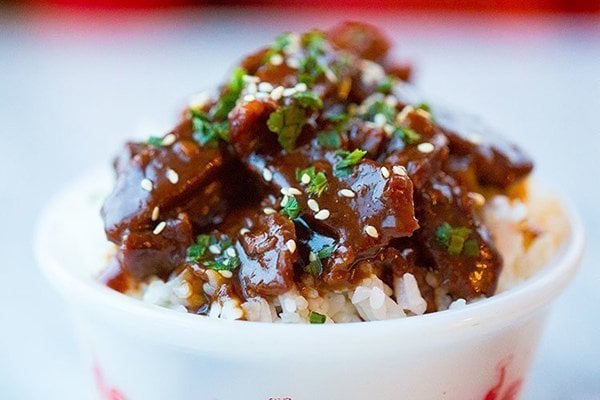 Do you have a PF Chang's near you? If you've been to Disneyland, there is a PF Chang's restaurant in the Garden Walk area along with Bubba Gump's. But why go all the way there when you can make this amazing Mongolian Beef dish right in your own kitchen! Recipe from The Kitchen Magpie.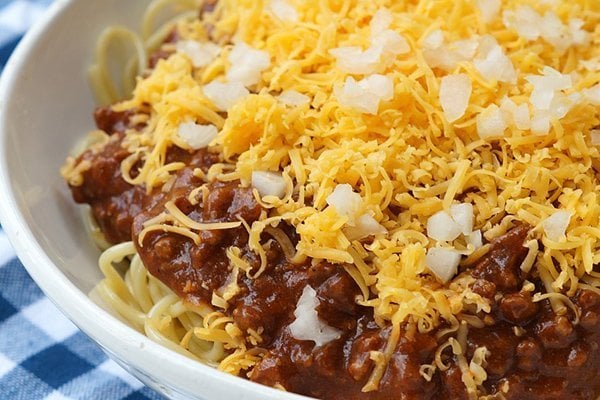 Skyline Chili is Cincinnati Ohio's local dish. It's served over spaghetti and topped with tons of cheese & onions. Then garnish this chili with oyster crackers and hot sauce. It is really unique so don't expect a Tex-Mex taste. Recipe from Yellow Bliss Road.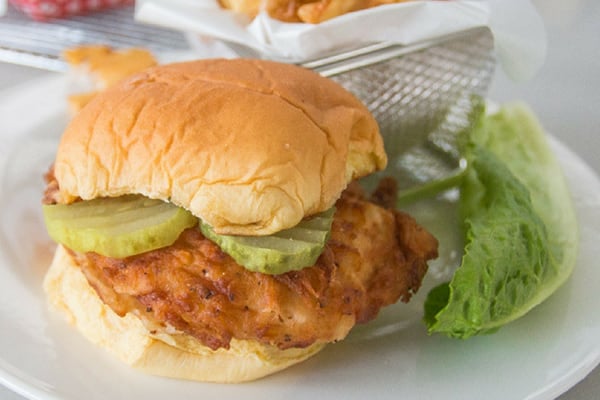 Sous vide cooking involves placing food in vacuum-sealed plastic pouches immersed in water. The sous vide device keeps the water temperature at the precise level. The advantages of sous vide preparation are evenly cooked food with all vitamins, minerals, and juices retained. The Instant Pot Accu Slim Sous Vide Immersion Circulator retails for $80. Recipe from The Bearded Hiker.
Hearty and rich, perfect for a cold winter night. The tomato sauce, vegetables, kidney beans, meat, and spices create a stew that will keep you warm and satisfied. Recipe from Cook Fast Eat Well.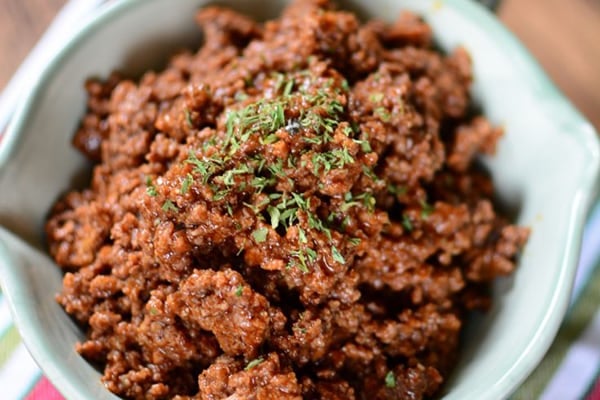 Taco Bell is the perfect cheap late night after party snack, right? Did you know you can make a copycat Taco Bell beef in the Instant Pot right in your own home? This meat isn't dry at all! Every single taste will be moist and delicious. Recipe from The Salty Pot.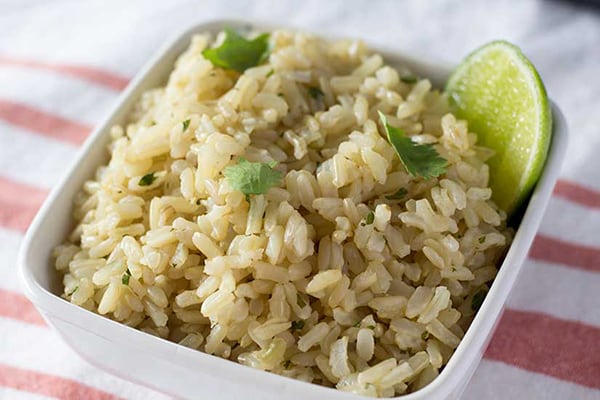 You might love Chipotle but can you afford eating it all the time? Well, this Instant Pot cilantro lime rice is pretty doggone good and will save the wallet. Recipe from The Foodie Eats.
If you don't have Panda Express local but you love their orange chicken, then making this orange chicken in the Instant Pot will make your tummy happy. It's so much easier to pressure cook instead of standing over the stove stirring the wok to make sure that it doesn't stick. Recipe from The Mama Needs Cake.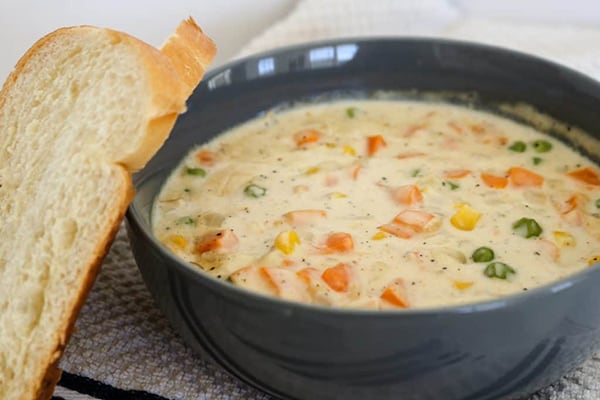 Sometimes your favorite meals are when you are on vacation. Dolly Pardon's Dixie Stampede Gatlinburg is one of those spots! Have you been? The animals, the comedy, the patriotism, the show, the stampede-ing, just creates family memories along with their vegetable soup… yes it's that good! Recipe from The Fervent Mama.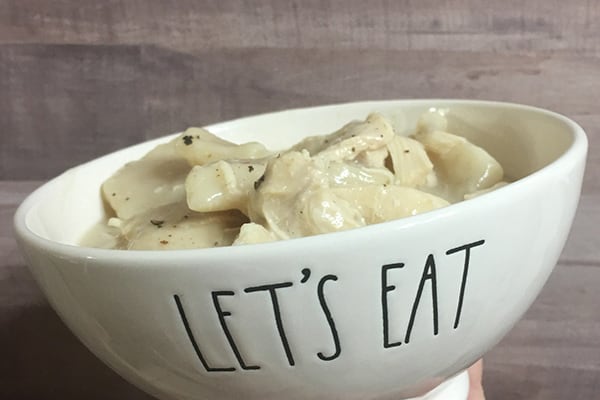 Cracker Barrel is the best road tripping restaurant. You can drive the whole USA and they are everywhere. The general store and rocking chairs just take you to a different place other than inside the car on the highway. They shine with their country-style cooking of chicken and dumplings, so why not take that inspiration as a souvenir to take home to your Instant Pot. Recipe from A Little Moore Blog.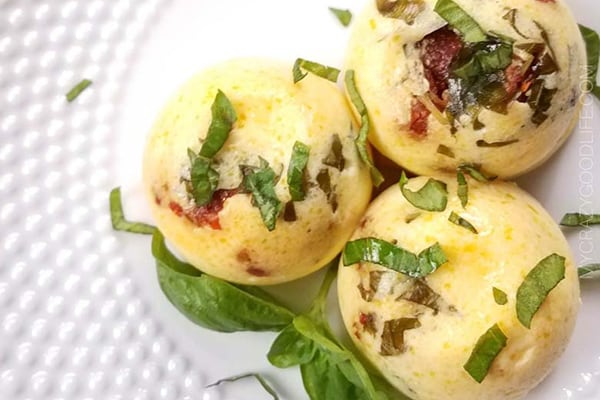 These Weight Watchers egg bites are so much healthier and more affordable than the Starbucks Sous Vide Egg Bites. They are so scrumptious with sun-dried tomato and basil! Making a batch at the beginning of the week means a quick breakfast choice ready to grab go! Recipe from My Crazy Good Life.
Noosa Yoghurt has taken yogurt to another level. It's sweet and creamy taste and luxurious, silky dessert type custard. Did you know this popular Australian type yogurt can be made in your Instant Pot? Recipe from This Old Gal.
More Ideas…
Copycat Rice A Roni Recipe from My Forking Life.
Carrabba's Chicken Bryan Instant Pot Chicken Recipe Recipe from Mom Dot.
Instant Pot White Chili (Taco Time Copycat) Recipe from Awe Filled Homemaker.
P.F. Chang's Chicken Lettuce Wraps Recipe from Cooking with Karli.
Instant Pot Artichoke and Spinach Dip Applebees Copycat Recipe from Adventures of a Nurse.
Instant Pot Red Lobster CopyCat Cajun Chicken Alfredo Recipe from Adventures of a Nurse.
---