No matter what the season, you can play a bartender or a barista with these Instant Pot drink recipes. Choose from cold and refreshing beverages for summer like fruity-flavored infused water or flavored cold Thai tea to warm and cozy for winters like hot cocoa or marsala chai. And if you like to experiment, you can make homemade beer and wine in your pressure cooker.
---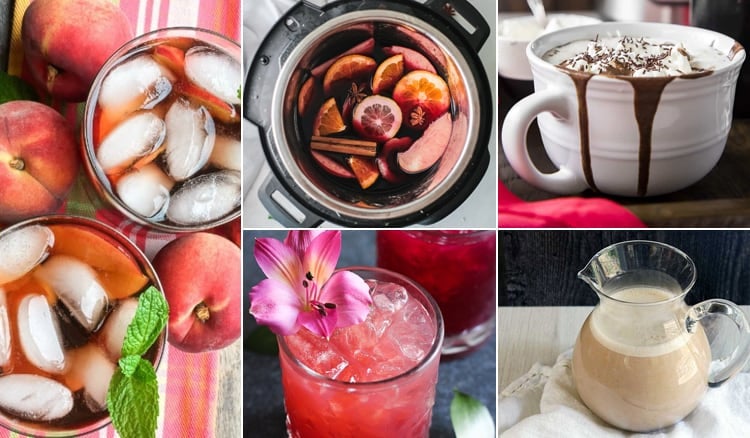 Cold and refreshing is quintessential for summer, while warm and cozy is a must for winter. No matter what the season your Instant Pot can be your bartender or barista.
You can infuse any fruity flavor into your water for something special. You can flavor up your ice tea with peach and ginger for a large gathering without having to plan ahead. But when it gets cooler you can change things up and make a batch of hot chocolate in the pressure cooker. You'll never go back to the powered package stuff again. Oh, and did we mention adult drinks? Yes!
---
Refreshing Fruity Summer INSTANT POT DRINKS
Instant Pot infused water recipes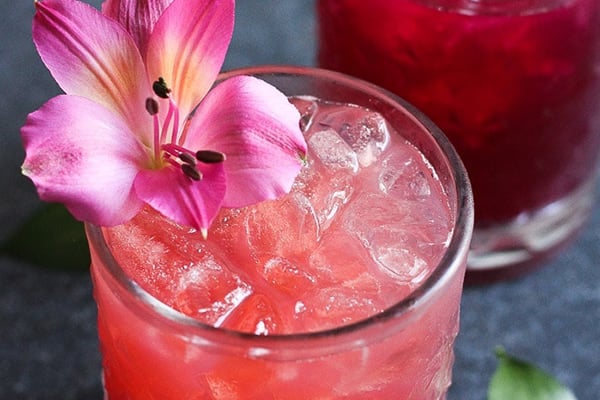 Who doesn't like some ice-cold fruity drink on a hot day? How about if it is naturally sweetened and healthy? Instant Pot is perfect for infused water! Any flavor, any combination is just minutes away. Recipe from Berry Maple.
2-Ingredient Instant Pot Rhubarb Juice (KETO)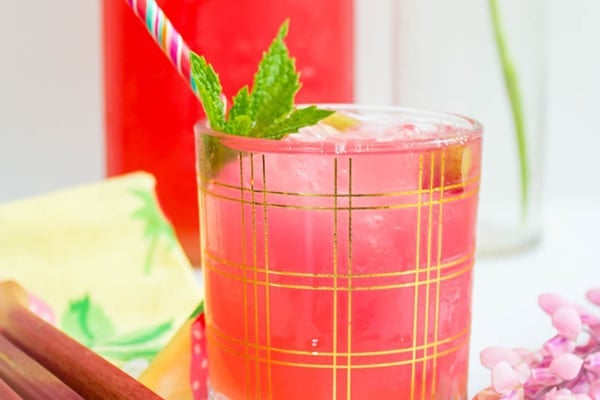 This Keto Instant Pot Rhubarb Juice has just 2 ingredients and cooks in 1 minute in your pressure cooker! Use up an abundance of rhubarb and enjoy this healthy, homemade pink drink all summer long! Instant Pot Rhubarb Juice is low-carb, paleo, and Trim Healthy Mama-friendly, too! Recipe from All The Nourishing Things.
Instant Pot Lemonade
This four-ingredient Instant Pot lemonade is sweet, tangy, and perfect for a Summer BBQ! Instant Pot is perfect for keeping the kitchen cool. If you want a homemade lemonade to cool off you don't want to heat up the kitchen, this recipe is a great alternative. Recipe from Berly's Kitchen.
CRANBERRY JUICE IN THE PRESSURE COOKER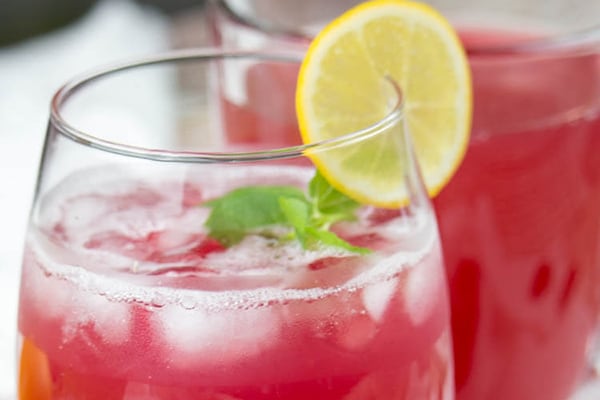 Slightly tart, with hints of cinnamon and sweetened with honey, this homemade Cranberry Juice recipe is simple and made in Instant Pot with very little hands-on time needed. Recipe from Prepare And Nourish.
Instant Pot Ginger Peach Iced Tea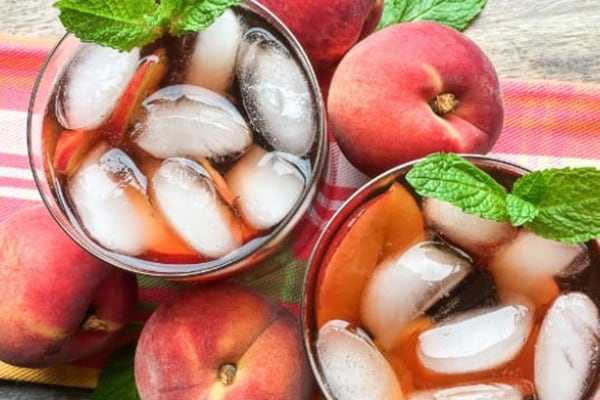 Beat the heat this summer with this refreshingly fruity iced tea. It's the perfect recipe to whip up for a summer party and the kids absolutely love it! Recipe from The Classy Chapter.
---
Cozy fall & WINTER INSTANT POTBeverages
Thai Iced Tea in an Instant Pot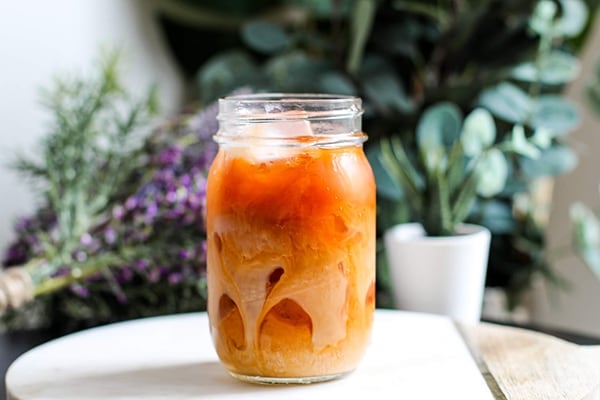 You don't have to wait until it is pad thai night to get your thai tea. This easy, restaurant-quality Thai Iced Tea can be made in your IP anytime. Recipe from Eat Well Explore Often.
EASY ICED COFFEE CONCENTRATE (VEGAN, LC, K, GF)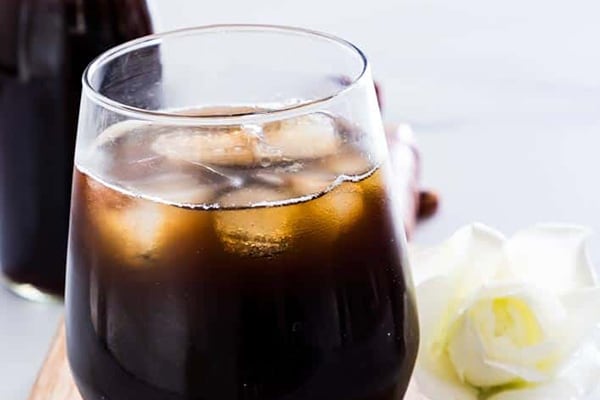 Used this easy Instant Pot Iced Coffee Concentrate to make the ultimate iced coffee to kick start your day or when you just want to beat the heat. Recipe from Recipes From A Pantry.com
INSTANT POT MASALA CHAI
4 minutes under pressure to make a phenomenal, authentic Masala Chai in your Instant Pot. If you're looking for an authentic Chai recipe, rather than a Westernized version of it, this is the one. Adjust the spices and choice of milk to fit your dietary needs. Recipe from Two Sleevers.
INSTANT POT UNSWEETENED VANILLA ALMOND MILK
Fresh, Homemade Almond Milk is an absolute treat. To make ultra-creamy almond milk, the almonds need a good overnight soak to get to that plump, saturated state. Skip the overnight almond soak by using this little Instant Pot trick and have it ready in 4 minutes instead of hours. Variations for Healthy, Sweetened Vanilla, Chocolate, and Strawberry Almond Milk are also included. Recipe from Tidbits.
Instant Pot Brown Rice Horchata
If you've never had horchata you are in for a treat! It's basically a homemade almond and rice drink that's flavored with cinnamon and sweetened. This Instant Pot Brown Rice Horchata makes it a little healthier by using whole grain rice and you can sweeten it however you want. Recipe from Plant Based Instant Pot.
INSTANT POT SPICED APPLE CIDER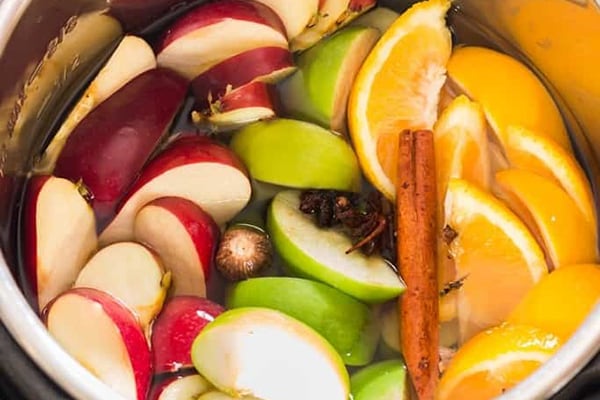 Instant Pot spiced apple cider recipe is quintessentially autumn. This homemade hot apple cider recipe is made from fresh apples. Citrus and fall spices are added to it to make it a perfect spiced treat for a winter night. Recipe from Curry Trail.
Homemade Peppermint Hot Chocolate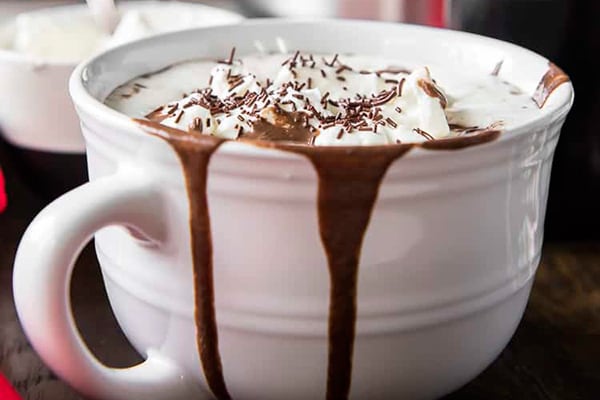 Leave behind the powdered cocoa packets and cuddle up with a mug of thick, rich Homemade Peppermint Hot Chocolate! Whether you make it in your Instant Pot, CrockPot, or stove, you'll never go back to the boxed stuff after you try this decadent winter drink! Recipe from The Crumby Kitchen.
---
Alcoholic INSTANT POT Beverages
INSTANT POT EGGNOG
Are you the person that gets excited every fall whenever the eggnog hits the shelves? Have you ever thought of making it at home? Try it, homemade is always better. Recipe from Crave The Good.
Easy Homemade Kahlua
This Easy Instant Pot Homemade Kahlua recipe makes for a delicious hot cocktail for a cool evening when you just want to get cozy! Recipe from Busy Being Jennifer.
INSTANT POT APPLE PIE MOONSHINE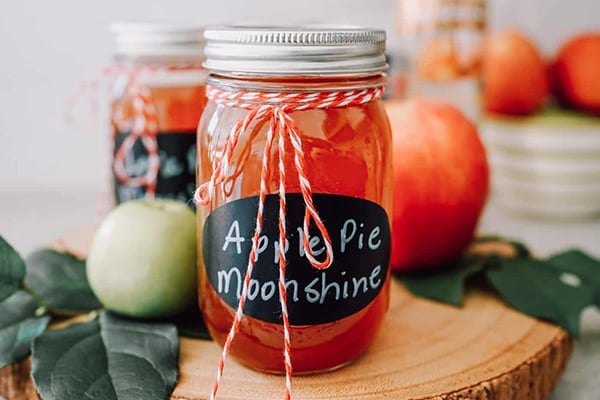 Kicking off a fall with a cocktail. Making this apple pie moonshine with caramel vodka and cinnamon sticks was really seamless thanks to the Instant Pot. Simply throw in the few ingredients needed, mix and serve. It's perfect to gift too! Recipe from A Lily Love Affair.
Mulled Wine Instant Pot Recipe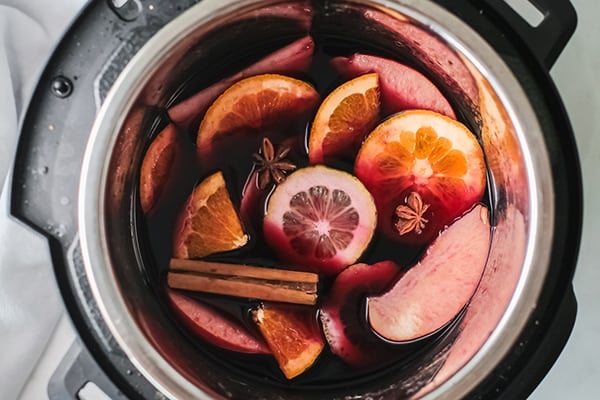 Mulled Wine, AKA hot wine, or spiced wine is the simplest of holiday recipes and will have your home smelling like the perfect blend of seasonal spices. This recipe is perfect for serving at a holiday party of friends or family, or for just cozying up on the sofa by the fire. Recipe from Sweet Addict Bakery.
Make Wine in Your Instant Pot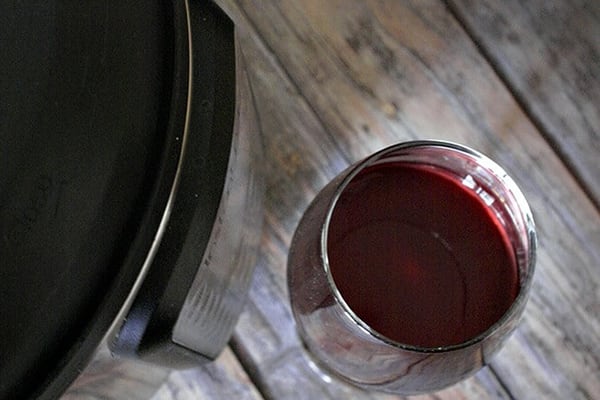 Instant Pot Wine. What??? Yes!!! Ok, it's not going to compare to the vineyards of France. But it's a cool project to challenge yourself with your friends. Recipe from FoodnService.
brew beer in your Instant Pot
Another cool hobby to try, because why not. You can boast to your friends how amazing Instant Pot is and that it can do anything. Recipe from Cnet.
---
SAVE Instant Pot Beverage Recipes TO PINTEREST